Check Out These Other Pages At Hoseheads

Bill W's Knoxville News Bill Wright

KO's Indiana Bullring Scene Kevin Oldham

From the Grandstand Ron Rodda

Tri-State Outlook Duane Hancock

Hoosier Race Report Danny Burton

Dirt Divas Camisha Miller

Central PA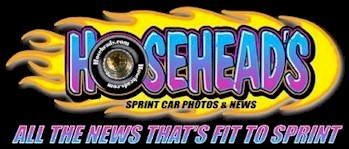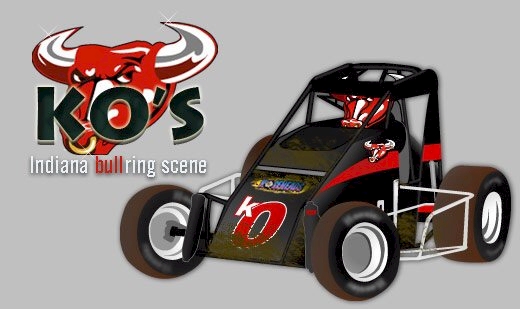 Volume 23, Number 5
End of an Era
8/21/2021
For years and years, I have wondered just how much longer I could keep this writing gig going. Those who know me well understand that I have batted around the idea of hanging it up for the last 10-15 years. Honestly, the biggest problem with attempting to do so a decade ago was not having the guts to let go of this thing that became my identity outside of the working world. Beginning in 1999 as a way to fill time since I was recently divorced, my goal was simple: to provide the most detailed information possible on the local Indiana sprint car scene since National Speed Sport News articles were often limited to the top-five finishers. To tell you how long ago that was, Speed Sport hasn't had a weekly publication in seemingly ages! Along the path of becoming a motorsports journalist, I met thousands of people, made countless friends, and had an incredibly wonderful time, especially in those early 2000s. Heck, writing about this stuff even allowed me to fulfill my dream of driving a sprint car – several times in fact! It's been an unbelievable journey. But all journeys must eventually come to an end.
After a great start to the 2021 season, I easily felt that I had enough left in my tank to make it to the end of this 23rdwriting season. However, some recent personal health events have forced me to conclude that my energy and interest for sharingmy thoughts about short track open wheel racing are simply no longer there. Opening the lid and unscrewing the cap, that tank is bone dry. Don't get me wrong: I'm still a fan and will always be. But with so many other sources of up-to-date media, I feel like the proverbial Maytag repairman! Simply stated, I no longer have a desire to be producer of such outdated, non-relevant content. Rather, I want to go back to the simplistic days of being a consumer, with no notebook or pen in hand. That time is now!
It's been a while since my last submission to Allan Holland at Hoseheads: June 29th to be exact. At that time, I was suffering from a severe case ofracing burnout,as a full slate of Indiana Midget Week simply wore me out. Given the negative overtone of my most recent writing, I attribute such sourness to the stress and extreme fatigue that I was feeling at that juncture, working through that 8 race in 10 night grind while grappling with the painful decision to change employers for the second time in 11 months. After the completion of my Midget Week column and in the transition from one job to the next, I somehow came down with a nasty cold. Testing negative for COVID on July 5th, it took me several weeks to feel better, but I still could not shake this wretched illness. And, less than one week after the conclusion of Indiana Sprint Week, I was starting to feel sick all over again. Finally speaking with my doctor who recommended a chest x-ray and another COVID test, although my x-ray came back clean, the COVID test did not. So, here I am stuck at home for two weeks. With all of the time in the world to think about my health, life, and what is most important, getting this Indiana Sprint Week column completed was not on that list. But in the interest of going out on a positive note, I will get one more of these done. But this will be it, plain and simple.
Extremely selective in my attendance since mid-June, I still managed to make my way to a handful of events, which included an unfortunately dull Thursday Night Thunder Reunion at IRP (Bobby Santos snatched both midget and sprint features), an SRX/USAC Silver Crown double at Eldora (Tyler Courtney decimated the crown competition in Chris Dyson's 9), and back-to-back USAC/MSCS unions at Lincoln Park (C.J. Leary and Kevin Thomas, Jr. claimed both from mid-pack). After being generously gifted a ticket from perennial super fan Kevin Kotansky, my limited racing slate also included my first two Kings Royalsin 25 years.Anymore, it takes a lot to get a rise out of me, but I must admit that Tyler Courtney's afternoon score pegged my excitement meter, equally thrilled by the outstanding nightcap claimed by Kyle Larson. Secure and satisfied in my decision to return to my old employer, it felt equally awesome to feel human again while basking in the glow of such undeniable Kings Royal atmosphere.
Less than a week after those twin Royals and still nursing a nagging cough, ready or not, Indiana Sprint Week's overwhelming seven race in nine night slate was thrust upon me. That Gas City opener on Friday July 23rd literally came out of left field, hoping to maintain that Kings Royal momentum. Truth be told, racing or no racing, I was really just looking forward to my first real use of vacation time since October of 2019, as I took the whole next week off and could sleep in after those late nights. It may not be three months in length, but Sprint Week is still my modern day equivalent to those cherished summer breaks from school. With wet weather spoiling Gas City and cutting Kokomo short, Sprint Week was off to a sputtering start, wondering if that familiar buzz and electricity would eventually return. However, there should have never been a need to worry about such a thing, as it all came back after a legendary Lawrenceburg battle. Completely underestimating the power and allure of Sprint Week, the intensity of action, drama, and controversy simply have a way of winning me over. Should I have expected anything less?
Par for the course, this year's version of Indiana Sprint Week offered everything that I have come to expect since USAC assumed its sanction in 1996. Complete with national championship implications, team implosions, huge car counts, extreme calamity, and ultimate parity, it all came down to the wire at that traditional Haubstadt finale where the pressure to perform was at an all-time high. Leaving me completely exhausted much like Midget Week but this time fully satisfied, these were once familiar feelings that had been missing the last couple of years.
Perhaps the renewed intensity was due to increased payouts: $6,000 to win and $600 to start each feature. An added bonus was a healthy point fund that paid out $10,000 to the series champ, doling out sums to the top-eight. With the largest crowds of the year attending these shows and without getting into the fans' wallets, I would still like to see them pay $10K to win each night. While we are adding to my wish list, can we please go back to 2020 when there were no support classes at ISW events? Such a premier offering for traditional sprint cars, doesn't Sprint Week and its loyal fan base deserve that respect? This isnot just another night at the races and a dozen or so support cars shouldn't be the difference in turning a profit.
Large car counts were once again the norm in 2021, with a high of 54 at Kokomo and a low of 36 at Terre Haute and Bloomington. The average was 43, down two from 2020. Very similar in quantity, quality was also evident, as nine men started all seven main events without a provisional pass (three less than the 12 from 2020). Most noteworthy were the number of men who had a mathematical shot at the series title heading into the finale, as that figure was an astonishing eight! In reality, four (Logan Seavey, Brady Bacon, Kevin Thomas, Jr., and Tanner Thorson) had a realistic shot, making for a tumultuous yet highly entertaining closer. Leading points entering that final stand, Seavey's Baldwin 5 squad looked to become the first local team to claim a Sprint Week title since 2010.
As is the case so often with Indiana Sprint Week, this microcosm of the national championship requires overcoming any and all forms of adversity, as bad luck chooses the most inopportune time to strike. It is nearly impossible to escape a seven race run without some sort of misfortune, and the last race of the series was proof of that. After winning rounds two, three and four and taking the point lead following round five, Logan Seavey battled through fuel system and brake issues at Putnamville and Bloomington, only to be swept up in an opening lap heat race scrum at Haubstadt. Despite excellent aid from west coast car owner Dwight Cheney, the Derek Claxton led group fought an uphill battle the rest of the evening. Getting the car back out on the track for the heat minus a right rear shock, they had to come through the semi-feature, thrashing in the available pre-feature time to sort out handling issues as the car was still bound up from the heat race tumble. Easily earning a feature pass, they would begin the finale from 13th but fell to 14th at the checkered, slipping to third in series points. Close – but no cigar.
After finishes of second (Kokomo), fourth (Lawrenceburg), second (Gas City) and fourth (Terre Haute), Brady Bacon had led the points from the outset. But even that fourth at Terre Haute required an engine and rear end swap after the heat. Oddly occurring over a two race stretch last July, yet again car number 69 suffered another catastrophic magneto failure, shearing a roll pin just after being pushed off for the feature at Lincoln Park. Falling from first to fourth in points, Brady and his boys showed their championship meddle by rebounding with a Bloomington win. However, the black cloud was not yet removed, as a last minute engine change was required at Haubstadt. Taking place in the miniscule amount of time that exists between hot laps and qualifying, somehow Bacon, Matt Hummel, D.J. Lebow, and the rest of the crew pulled off the miracle.Completely missing it in qualifying after timing just 13th best from an 18-car flight, if Bacon was going to win his third Sprint Week title, he was going to need to pull off some additional miracles on the track. Starting seventh in his heat, it took him until the last corner of the last lap to land the final transfer position. However, that only meant he would start dead last in the feature. 22nd to 8th was truly a valiant effort, but it wasn't enough to get the job done.
That left Kevin Thomas, Jr. in a prime position to steal the Sprint Week title from the third position. Timing third in his qualifying flight and opening the feature from the outside of the front row, all he had to do was keep his nose clean and a second John Youngs Bridgeport rocking chair was his. Scoring second in the feature behind Justin Grant, it wasn't without its share of drama as Kevin narrowly evaded a heart-in-the-throat inducing spin by Cole Bodine. KTJ must be living right, as aside from a Gas City heat race rub from Jadon Rogers and a flat right front while running third at Terre Haute, it was a relatively clean week. Capturing the crown without a feature victory, that's the fourth straight time such a feat has happened and ninth since 1999. As is the case with any championship run, consistency is key and Kevin's average finish of 4.86 was best of all. Led by veteran crew chief extraordinaire Davey Jones, Kevin's additional assistance from A.J. Parker and Anton Hernandez provided a rock-solid DRC/Speedway combination night-in and night-out, trying with Logan Seavey for best average qualifying spot (3.25) and only once (Gas City) being forced to come through the semi.While Seavey and Bacon's team had been scrambling all night at Haubstadt, in the minutes leading up to the feature it was chill-time in the KTJ pit, as Kevin was sprawled out on the trailer floor chatting with Jason McDougal while Davey pondered a championship winning setup. Drama-free is always so much better.
That Haubstadt finale had Bubby Jones's fingerprints all over it. Not only did his son-in-law win for the first time at TSS with Bubby's shocks and Jacobs Ladder attached, but Bubby's son Davey scored his second ISW title in three seasons. And if you may recall, it was Bubby who completely turned Kevin Thomas, Jr.'s program around in the 2012 season, providing him with the necessary knowledge and confidence to become a world-beater.
Speaking of Grant, it was another up-and-down meat grinder of a week filled with engine changes, car swaps, and on-track incidents, somehow winding up fifth in points. Just after changing an engine after his Lawrenceburg heat race in the sweltering Dearborn County humidity, you could see the wear and tear on Justin's face as he checked to make sure all cylinders were firing. Carrying the majority of the Topp Motorsports load in 2021, he bookended Sprint Week with feature wins, grabbing the top spot from Kevin Thomas, Jr. on the ninth of 18 laps at the rain-shortened Kokomo round. Flattening a left rear early at Lawrenceburg after meeting with Nick Bilbee, he charged back to eighth after engaging in a ruthless late-race slide-fest with Jadon Rogers. Too close for comfort, Justin's final lap lunge wasn't even close, making massive contact that sent Rogers tumbling to and from the sky. Eighth (from 14th) at Gas City and second at Terre Haute, despite two feature incidents at Putnamville he still managed to earn eighth. Forced to a backup for Bloomington's feature, the best he could do there was 13th – not a good night by any means.Regardless of the results, Grant just continues to put his head down and plug away, finding ways to win. You can't knock a guy for trying to be a full-time racer!
Sprint Week's most popular topic in the first half (aside from the weather) was the rough driving from series regulars – and Chris Windom was not even mentioned once! Beginning with Kokomo heat races, Brady Bacon absolutely blasted Scotty Weir for the transfer position, shoving Scotty's Pedersen 4P DRC all the way to the outside wall and eliminating the 4P from Sprint Week competition for the rest of the series. With still two or three laps left, there was plenty of time to pull off a more polished move. Bacon stepped up and apologized at the Lawrenceburg driver's meeting, but Scotty (there to drive Jim Simon's 23s) would have none of it, speaking over the top of him to promise a payback. Perhaps the karma of such a selfish move cost Bacon in the end. Later that night at The Burg, of course there was the spectacular incident involving Jadon Rogers and Justin Grant. Even though that slide job was never going to get cleared, I had watched the way Jadon and Justin had been racing the last several laps of the feature and was not the least bit surprised when I witnessed the Rogers 14 flying into the catch fence in turn two. Truth be told, Jadon had been racing people extremely tight all night and all year long, nudging Chase Jones into a semi-feature spin on the front straightaway. With a banged up body and destroyed racecar, I naturally felt bad for Rogers, but sometimes you reap what you sow.
I can't say that I am a fan of Formula One/Indycar style over-officiating, as their far-too-subjective driver penalties drive me nuts. But, there has to be a fine line drawn somewhere to clean up the dirty driving. No one wants to see amateurish midget-style slam-bang racing creep its way into the sprint and Silver Crown ranks, but it has arrived. However, until the authorities drop the hammer, self-policing with results like Lawrenceburg will be the end result.
Thinking of the most memorable feature battles, Lawrenceburg was right up there, offering one of its best sprint car contests in recent memory. Front row starters Jake Swanson and Tanner Thorson went at it hot and heavy through thick traffic, allowing Logan Seavey to join the party and snatch the lead on lap 24. Sweeping midget and sprint features here one month ago, Logan landed the Baldwin 5 in victory lane once again, leaving his crew chief Derek Claxton beaming with pride afterwards. Seavey and Claxton continued clicking the next two rounds, dominating features at Gas City and most impressively at Terre Haute. I have to say that I was very impressed with Logan Seavey's Sprint Week performance in 2021.
Lincoln Park was equally memorable as The Burg, oozing hard racing all night. Capped by some heavy post-race drama, it all unfolded when a final lap caution flag flew for Shane Cottle and Chase Stockon inwhich an incensed Cottle flung his steering wheel at Kevin Thomas, Jr.in rather dramatic fashion. Going green/white/checkered to the end, Tanner Thorson (Reinbold 19AZ) tossed a bomb at race-long leader C.J. Leary through one and two but giving a world-famous Larry Bird head fake, he pulled up short at the last minute. Leary biked against the big curb and lost his shot at the win, having secured the top spot from Cole Bodine on lap 7. Post-race fireworks had a white-hot Leary removing himself from his still rolling ride at turn four's exit, greeting Thorson in victory lane (stepping on his hood) as the two exchanged choicewords and double-middle finger salutes, inciting emotion from the crowd not only Thursday but Friday as well. Crazy, chaotic, and slightly uncomfortable – the post-race meltdown sure got some extra adrenaline pumping. Tanner's lone win of the week and his standing up to Leary generated an entirely new legion of fans, probably selling a sizeable amount of t-shirts in Bloomington and Haubstadt.
The final Sprint Week standings had Thomas topping Bacon, Seavey, Thorson, and Grant. Sixth through tenth included Leary, Cummins, Swanson, Windom, and Ballou. Windom never was able to recover from a heat race blown tire at Lawrenceburg, requiring the use of a provisional that changed their entire course of Indiana Sprint Week. Guys like Leary, Cummins, Swanson, and Ballou were top-five or top-ten material most nights, but just didn't have the overall speed necessary to contend for the crown. Bacon's Sprint Week resilience only reinforced his national championship intentions. The same could be said for KTJ, who jumped up to second in points, 56 behind Brady.
Sprint Week can certainly have a negative impact on a number of squads, especially if you aren't hitting on all cylinders. Instantly highlighting the struggles of last year's winning squad KO Motorsports, they certainly started off on the wrong foot with Chase Stockon. Utilizing a winged DRC chassis (upon the insistence of Stockon) and missing the show completely at Kokomo, they could only muster 17th and 13th place finishes at Lawrenceburg and Gas City. Things had been going lousy of late for USAC rookie of the year contender Paul Nienhiser and after an upside down excursion at the Gas, he called it a season with KO Motorsports and his wingless experiment. However, not all was bad as new recruit Jason McDougal managed a top-five at Gas City.
A solid sixth for Stockon at Terre Haute (in the DRC) appeared to turn the tide. Chase was even inside the top-five at LPS in the Velocity chassis, the brand that team principalKent Schmidt peddles and prefers that Chase utilizes. Struggling to an 11th at Bloomington, Stockon saved his best performance of the week (3rd) for last, running third at Haubstadt in yet another Velocity. McDougal continued to make hay, fifth at the Action Track and sixth at LPS before failing to crack the Bloomington A. Jason could only claim 13th in the finale but his general consistency kept the team's spirits uplifted.
KO Motorsports wasn't the only team having a subpar Sprint Week experience. After making all of last year's features, Brandon Mattox suffered a Sprint Week about-face, making only four of the six shows he attempted. For most of the series, Mattox had Bill Rose on-hand to offer his expertise in turning his struggling program around. And after splitting with Tom Eades and Dave Stensland, Jr., Thomas Meseraull had the most miserable of weeks with Jack Yeley. Making the first three shows with a best finish of 18th (in an odd half-bar front Twister), after losing an engine during his Terre Haute heatthe rest of the week was spent twirling around the toilet bowl. With Jack busting out the old coil-front Twister on Thursday, the combo wasn't even close to making shows at LPS, Bloomington, or Haubstadt. How can that be bearable?
So here we are, having reached the conclusion of this final Indiana Sprint Week column, the final edition of KO's Indiana Bullring Scene here on Hoseheads. It's a somewhat sobering thought that this is it, but I can remember back to the spring of 1999 after posting my very first column, wondering just how many years I might be able to keep pace and produce these pieces. Never would I have imagined that I would have lasted 20-plus years, but here I am, still beating my brains out. Truth be told, I'm not a naturally gifted writer like Dave Argabright, Pat Sullivan, or Kevin Eckert, so it simply takes way too long for me to get these knocked out, with little or no reward awaiting. Not only is the motivation no longer there, but neither is my audience. The way people want to receive their open wheel information is completely different in 2021 than it was in 1999. There are few if any who are willing or able to sit down for an hour or more and digest one of these highly detailed blogs. For the few who still enjoy my old-school approach, I apologize that I no longer have the same energy, drive, or desire, but I'm getting ready to turn 50! It's time to do something else with my free time! Nevertheless, I would be remiss to not offer a hearty thank you to the small legion of fans who kept up with me all of these years. In all of my life, there was nothing more satisfying than to receive an e-mail from an appreciative fan, acknowledging my efforts. When those e-mails become few and far between, it is tough to keep the same faith.
With all that being said, I will still be attending these races, once I kick this stupid bout with COVID. I still love visiting with all my friends in the pits and the stands. There is nothing more entertaining than a sprint or midget battle on the Hoosier bullrings and there are only a few things in the world that I am more passionate about. I can't wait to get back into my element once again, when I can truly enjoy the scene without the need to keep tabs and report on every detailed occurrence of the night. After 23 years, it's been an absolute blast. But when accumulated over time, all that stuff has simply worn me out. It's time to get back to the basics! No pen, no notebook – just pure unadulterated racing!
Peace! I'm out…
Volume 23, Number 4
Open Wheel Overdose
6/29/2021
Having concluded that this method of media is as outdated as my wardrobe and taste in music, in order for KO's Indiana Bullring Scene to remain relevant, many have advised that I must make some serious modifications to my approach. Once having the energy and enthusiasm to produce weekly updates, I will readily admit that it is a sad state of affairs to watch this column die a slow death. But as I have learned all too well in my advancing age, nothing lasts forever.
Always attempting to fit ten pounds of living into a five pound bag, I am simply not satisfied with throwing in the towel just yet, but what do I do when I have literally run out of gas? And, what else can I possibly say about the Indiana scene that I haven't already in the last two decades? Life has simply gotten in the way of my desire to offer commentary on my extensive itinerary of open wheel activity. Even if I did try and summarize these last four weeks, would it matter? Maybe to myself…
Truth be told, I have enjoyed just being a fan once again, with zero obligations to provide positive reports in lieu of maintaining media credentials. Sure, my race-chasing habits have become more costly, but you simply cannot put a price on freedom. Kevin Eckert once advised that I should only write when I had something to say. So after a four week stretch in which I absorbed a whopping 15 events, I guess I finally have something to say. In the interest of staying involved, I will stick to the script of offering highlights, opinions, and general observations rather than digging through my notebook for the intimate, blow-by-blow details of each outing.
Beginning with four straight All Star Circuit of Champions contests and ending with an expanded eight race in ten night Indiana Midget Week slate, in between was an abbreviated Indy 500 week with traditional stops in Terre Haute (Tony Hulman Classic), Anderson (Little 500), and Speedway. Depleted of energy after that four-race winged swing, I went conservative in my approach to Indy. Having planned on skipping the Sumar Classic long before rain had ruined this 2021 series opener, my thought was that the Hulman Classic would offer more bang for the buck, not wishing to travel from Indy's east side after 5 PM two days in a row. Plus, I will be honest and say that I am still seeing red about losing the Hoosier Hundred and the Indiana State Fairgrounds oval to a crushed limestone surface for horse training and Indiana State Fair parking. Does the revenue-hungry Fair Board have any clue as to the historical significance of that venue? Clearly, they could care less about history nor do they have interest in hiring a gutsy, creative promoter, but I would still love to meet these people for some robust dialogue. Also skipping a chilly Saturday morning Silver Crown/midget double at IRP in favor of weekend chores, I used the afternoon to prep for Sunday's big show before angling for Anderson. After an epic Indy 500, perhaps the surest sign that I am getting older is the fact that I chose to relax and grill out at home rather than double up in Kokomo. As far Memorial Day Outlaws in Lawrenceburg, I simply had too many things to do and important people to see, fully aware of just how jam-packed the next two weekends would be.
Still, 15 races in four weeks is a bunch, beginning with the debut of Circle City Raceway. Requiring alease of the forlorn Marion County Fairgrounds oval, some serious earthmoving by Scott Petry, and significant investments in infrastructure, the primary partners are Indianapolis Speedrome owner and used car magnate Kevin Garrigus and Speedrome President Jonathon Byrd II. The facility itself may not be visually appealing, but the grandstands, bathrooms, and concession stands are top notch, as is their ambitious schedule. Having never stepped foot on this Fairgrounds property in my entire existence, I first had to figure out how to get there, surprised to notice just how many houses are nearby. Ultimately, I wondered how long before those age-old complaints about noise and traffic would be registered, not shocked when the Indy Star ran an article detailing that very topic on the day of their Indiana Midget Week meeting. What a sad excuse of a paper the Indy Star is these days…
Although Circle City's opening night started off slow with a parched surface and an uninspiring heat race parade post-surface revival, Rico Abreu's spirited run from eighth to a feature transfer in the last chance contest offered a glimpse of this place's potential. Capping the evening with a scintillating scrap for the win involving Tyler Courtney and Carson Short, Courtney's fourth corner sweep around Short's slide job certainly got my attention as the duo came to the white flag. Tyler's turn three chop sealed the deal, as the Indy native scored on home soil. Sunshine doubled up with a ten grand score on night two, which offered much better racing with a two groove, elbows up surface. Courtney's primary Friday foe was Abreu, who spent 11 laps out front. That finale saw the lead duo thread the needle through thick traffic, eventually attracting 11th-starting Hunter Schuerenberg and Scotty Thiel. With feature laps numbering 35 on Thursday and 40 on Friday, 63 of the 75 were paced by the Clauson-Marshall combatant. Despite near-constant feature calamity (five yellows on Thursday plus four yellows and one red on Friday), I enjoyed two straight nights of edge-of-your-seat A-main entertainment, with commentary offered in between by former midget/sprint chauffeur and longtime Dreyer Motorsports employee Ron "Dink" Glidden. Finishing both nights at a decent hour, it was an excellent opening act for Indy's newest auto racing endeavor. Over the two-night stand, Gio Scelzi's 11.450 time trial performance was the best of the 31 and 32 car fields.
Getting greedy after Circle City's superb programs, I felt the need for additional speed with a Gas City go. This was the first time the All Stars had visited the I-69 institution since 2004 and had I stayed home like I had originally planned, I would have missed a thrilling duel atop the heavily congested quarter-mile. Despite leading the first half of the affair, pole sitter Rico Abreu yielded to a Cap Henry slider on lap 16. Rico returned the favor six laps later, but Cap immediately countered on the other end. Henry would eventually prevail as Bill Balog rounded out the podium. Dusted out while dodging turn fourclods, after getting pounded in the same left bicep that I tore in January of 2019, I gave up on taking notes to pay better attention, so thankful I did not take a shot to the face. Despite the barnburner, sadly the crowd was thinner than expected, as co-promoters Scott Ronk and Bernie Stuebgen had to feel the sting. Entering the pit area for the first time in quite a while, I enjoyed quick conversations with slightly rusty competitor Geoff Dodge, KO Motorsports' Kent Schmidt (who had D.J. Ott assisting Paul Nienhiser), legendary Outlaw mechanic Gary "Deuce" Turrill, and the track's media maestro Jacob Quick, who had a super-cool Paul Hazen poster waiting for me in the gift shop.
This All Star Indiana invasion ended in Kokomo with the $26,000-to-win Rayce Rudeen Foundation fling, adding a companion traditional sprint car contest as filler. With 42 All Stars and 20 topless sprints assembled, an already ambitious agenda for the S&B Promotional team was lengthened by several front stretch interviews, presentations, and a nearly 30-minute corn hole championship. The time crunch became all too real when the All Star feature went long, taking nearly an hour to complete after four cautions and three red flag periods, one of those turning into a dreaded fuel stop. That All Star feature concluded at 11:13 while the wingless main checkered at 11:50. Despite the frustrating calamity in not only the A but also the B (which contained two reds), at times the winged action was insanely awesome. That marathon feature involved eight official lead changes between Tyler Courtney, Brady Bacon, Kerry Madsen (Stewart 14), and Zeb Wise. Bacon appeared to have the winning mount until oddly spinning while encountering throttle linkage issues under caution. Madsen had the race in-hand until Cap Henry spun directly in his path, leaving him nowhere to hide. Wise bagged the big bucks, leading Courtney, Abreu, 23rd-starting Cole Macedo, and 14th-starting Scotty Thiel. With finishes of first, first, eighth, and second, Courtney copped the $10K prize for accumulating the most points over the four nights. Tyler's four day earnings exceeded Wise's win, not surprised to see him so happy while watching from the Midget Week sidelines.
The 25-lap Kokomo wingless finale had three different leaders in Clinton Boyles, Thomas Meseraull, and Logan Seavey (Baldwin 5). Alternating between top and bottom lanes, Logan wound up with the win, but the finish was incredibly close with Brent Beauchamp being credited with second. Meseraull, Boyles, and Jadon Rogers completed the top-five. After contact from Meseraull in the first heat, Cole Bodine rode out a long and nasty tumble from the end of the backstretch to turn three. In the same event, Max Guilford two-wheeled turn one and landed on his lid. Hustling to arrive home at 12:30 and having issues falling asleep, unfortunately my energy level was impacted for days/weeks to come.
Indy Week began on Wednesday with the Tony Hulman Classic in Terre Haute, a USAC mainstay since my year of birth. Some 33 cars strong, the evening was highlighted by a couple of scrapes, the first involving fast qualifier and point leader Brady Bacon. Speared in the left rear by Anthony D'Alessio at the entrance to turn one on the first lap of the first heat, Bacon tumbled all the way to the middle of one and two, easily clearing the wall and then some ala Michael Lewis ('02 Sumar) and Jack Runyon ('94 Hut 100). D'Alessio also inverted in the melee and wiped out a nearly new Ripper chassis. Dusting himself off and pulling down a backup Triple X, Brady soared from the rear of the semi-feature to third, also taking third from ninth in the feature. A couple of weeks later, Bacon admitted that he didn't start to feel sore until two days after the endo.
The other incident of note came on lap 27 of the feature, as second place Chris Windom attempted to slide race-long Justin Grant for the second time in the third corner. This time, Chris's right rear failed to clear Justin's left front, with the connection shoving car number four into the concrete. On a green/white/checkered restart following a Chase Johnson white flag flip, Grant (with Jacobs ladder collapsed) was damaged goods, scaling the turn two cushion and falling to fifth while his NOS nemesis tallied his record-tying third Hulman Classic. Kyle Cummins enjoyed his best Terre Haute USAC outing with a solid runner-up showing. Sandwiched by Bacon and Grant, KTJ found fourth. Thinking about this meeting of the minds on my 90 minute return, I recalled the days from the '80s and '90s when USAC still ruled with an iron fist, doling out one or two race suspensions without hesitation. In addition, pit areas were rarely policed, as driver disputes often ended with harsh words and physical violence. Clearly these are different times, as penalties and post-race scuffles are extremely rare. Admitting to his error in his post-race interview but also acknowledging that his counterpart would have made the same move, Chris easily had the fastest feature car but could have won without the contact. Shit happens, and at the end of the day, I will say that racing is infinitely more interesting with rivalries, as we need both heroes and villains. But as they say, paybacks are hell.
When asked how this year's Little 500 was, my reactions have been mixed. Seating in turn one was uncomfortably tight, so much that it impacted my enjoyment of the 2.5 hour grind. Plus, the people in front of me loved to stand up just as the numerous turn one incidents took place, completely blocking my view. As for the on-track action, it was a tale of two halves. Pole sitter Kody Swanson was primarily the man in the first half, but a text message interchange between my brother Jeff and Kody's engine builder Dan Binks (formerly the crew chief for Corvette Racing) detailed that too much tape was placed over the radiator inlet, expecting damage. Overheating the engine on the run to the first pit stop, I eventually learned that Swanson dropped a cylinder around lap 160. Middle of the front row starter Tyler Roahrig was on kill the entire race but did not land in the lead until 9 laps shy of the halfway mark. With flawless pit stops, Tyler led the bulk of the second half, producing the race's fastest circuit on lap 397. A caution with 30 to go allowed both Kody (Doran 77) and Tanner Swanson (Nolen 4) to pull to his back bumper, but neither had anything for Roahrig and his former Bobby East/Joe Swanson Beast. Tyler's win came in only his sixth start, following up his solid 2020 showing of third. It was interesting to hear that his power plant of choice was an over-the-counter Chevy LS7, massaged by Muncie's Evan Jackson. Kody and Tanner wound up on the podium, with Scotty Hampton solidly finishing fourth after leading 19 laps. Several big names had issues after making contact with other competitors, namely last year's winner Bobby Santos, Shane Hollingsworth, Kyle Hamilton, Eric Gordon, Aaron Pierce, and Brian Tyler. Despite dropping out late in a cloud of smoke, Bacon still finished ninth in Rob Hoffman's creation and was rookie of the race.
Aside from my first Indianapolis 500 in 1985, this year's version easily trumped all others. After a year away, everything felt right about my return. The weather was absolutely perfect, the extra spacing in seating made the three-plus hour race far more comfortable, and could there not be a more popular winner than Helio Castroneves? A monumental achievement to join the same club as fellow four-time winners Al Unser and Rick Mears, I do not remember any amount of pandemonium when Al and Rick claimed their fourth. Not initially listing Helio as one of my favorites to win, I also didn't completely count him out, as when the laps wind down and the fiery and passionate Brazilian is in the hunt, he is one of just a few who is brave enough to employ the outside lane to overtake. When it came down to those final ten laps, the savvy veteran showed he still had what it took to out duel Alex Palou, putting his underdog Meyer-Shank squad on the map. The post-race revelry was indeed a surreal experience, and I couldn't have felt more joy in all of my years of attendance. Those in my group were in agreement, especially my nephew who not only climbed the fence in turn three, but got under it and on to the track thanks to an assist from his pal Matt Pedersen. Danny hopped down from the Safer Barrier to high-five the winner as Helio took his celebratory victory lap with Dave Calabro, such a fitting way to end an amazing day. Finally having a reason to feel good after such a dark and depressing year and a half, such immense satisfaction will be savored for quite some time.
Ready or not, but Indiana Midget Week came four days after Indy. Formerly a six day grind that morphed into an eight race in ten day marathon of epic proportions, Haubstadt and Circle City were the new additions. Driving to and from all eight events while working normal hours, the stress and strain didn't become apparent until the end, still burned out as I write this over two weeks after the fact. Coupling the full work days with extensive road construction and the massive mental load of a potential job change, what resulted was a near meltdown when I was gridlocked in downtown Indy traffic while Bloomington hot laps were commencing. Taking out my frustrations on the twists and turns between Paragon and I-69, to my benefit I was still able to find seating since the crowds did not match last year. Perhaps people picked and chose which long weekend they would attend. Or, maybe the increased at-the-gate general admission price of $30 scared some people away. Like a racing fool, I never caved to the pressure of work, the difficult drives, or the consistently late nights, instead over serving myself with multiple trips to the open wheel buffet. Speaking of those late nights, the most obscene arrival time was of course Haubstadt (2:04), impacted by a slight rain delay. Luckily, I only had to be at work for the second half of the day. Lawrenceburg had the most classes of cars (three) and tied with Circle City for the most amount of red flags (eight), leading to the second latest arrival time (1:45). Celebrating his 83rd birthday at The Burg, USAC super fan John Nolan emphatically stated that he was headed home to Toledo afterwards, so clearly I had nothing to complain about! Kokomo had nearly a two hour rain delay, easily stomached when longtime pal Dean Caldwell and I feasted on a large pizza at nearby Yogi's (just south of the track on North Street). The earliest arrival time was Putnamville's 11:28, with Circle City and Gas City being the only others before midnight. Thankful to have Sam Brooks (Lawrenceburg) and Kevin Kotansky (Haubstadt) join me in my longest journeys, aside from that I flew solo. Not hard to find people to interact with, familiar faces who kept me company included former sprint chauffeur Ande Possman, Dan Hetser, and former Indian Heights resident "Coach" Randy Moss. Along the way, I even made some new friends. As I have always said, racing people might just be the sport's biggest draw for me.
Getting back to that increased price to enter Midget Week front gates, I can understand the $5 increase over last year for doubleheaders involving MSCS sprint cars (and its slightly elevated purse), but I cannot accept such a fee for unsanctioned sprint cars. The last time I checked, a USAC midget purse pales in comparison to USAC sprint cars, even at $4K to win and $400 to start. Perhaps all those FLO subscriptions are cutting into at-the-track attendance too much.
Was it worth the struggle to attend all eight? In all honesty – no, as with a few exceptions the racing just was not as awe-inspiring as I remember. However, Midget Week always remains special for the memories of my time spent with Bryce Townsend and his large contingent of Kiwis. Bryce would have found infinite reasons to enjoy every one of these races and in his honor, I made it a point to hit all eight, no matter how long, far, late, or dusty. The first three stops at Paragon, Bloomington, and Lawrenceburg did not disappoint with its action-packed finales, but four of the five remaining features did not have the same energy, perhaps because of the two day break. Pairing with sprinters to offer the ultimate open wheel doubleheader, unfortunately the majority of Indiana Midget Week's sprint car features were disappointments, mostly due to lackluster fields and low purses. MSCS sanctioned two of the eight sprint shows (Haubstadt and Circle City), but the highest count of the series came at Gas City (32) while the lowest was Putnamville (20). Midget counts topped out at 37 for Circle City but dipped as far down as 27 for The Burg and Haubstadt, with drivers coming from places far and wide (including a trio from New Zealand).
Buddy Kofoid was the USAC national midget point leader both before and after Indiana Midget Week, taking his first series title by virtue of victories at Bloomington and Gas City plus some rock-solid consistency. That Bloomington win was special, attacking the cushion to track down leader Chris Windom by the halfway mark. Surviving a slide-fest with CW, he lost the lead for one lap but regained the premier position. Outside of those two triumphs came placements of 4th (Paragon), 2nd (Lawrenceburg), 10th (Haubstadt), 4th (Putnamville), and 7th (Kokomo). Circle City was his only off-night after flipping and finishing 19th, losing the national point lead to Chris Windom for one night. But after Buddy led every Gas City lap, he returned to his perch, with just twelve points separating the top-three in IMW points. In that Kokomo finale, his competition could only collect 10th (Logan Seavey) and 13th (Daison Pursley). At just 19 years of age, it will be interesting to see just how long Kofoid sticks with midgets, as the money that could be claimed as a full-time winged sprint car warrior has to be appealing.
Logan Seavey scored the second most Midget Week points, leading all but one feature lap in a dominating Lawrenceburg drive. Piloting a unique chassis/engine combination for Tom Malloy, Jerome Rodela and Chris Tramel prepare a pristine King chassis that comes all the way from New Zealand, plugging in the only Ed Pink Toyota in the field. Not nearly as consistent as Kofoid, Logan landed 3rd at Gas City, found fifth at Paragon, scored 7th at Bloomington and Circle City (from 22nd), and took tenth twice (Putnamville and Kokomo, the latter occurring after a start from 2nd). A 13th at Haubstadt served as his worst result. One of two to sweep a sprint/midget twin bill, Logan and his Baldwin Bros. DRC/Claxton held off a hot Brady Bacon atop Lawrenceburg's skyscraper banking.
Daison Pursley's third place in points came as a pleasant surprise, finally beginning to spread his wings and show signs of progress. Seemingly under control all series, Pursley nearly matched the consistency of his teammate Kofoid, scoring 7th, 8th, 7th, 4th, 9th, 2nd, and 4th in his first seven outings. Unfortunately a 13th at Kokomo came at the most inopportune time. Nevertheless, it was an impressive performance from just a 16 year-old kid.
Kofoid and Pursley were joined in the Kunz camp by Brenham Crouch, Bryant Wiedeman, Kaylee Bryson, and for the second half of the series, Jonathan Shafer. Crouch flipped three times but twice finished fifth. Wiedeman tumbled twice but could only manage one decent result (fifth). Bryson made six of eight A-mains, taking home three top-tens. Shafer only made one feature, earning 18th at Kokomo.
Speaking of kids, how about Corey Day? I am not alone in admitting that I never even knew that Northern California legend Ronnie Day had a son, let alone one who raced and raced well at that. Literally bursting onto the scene after a pair of POWRi performances at Charleston, IL in late May (finishing 4th and 6th), Clauson Marshall Racing's Day quietly collected 15th in his USAC debut at Paragon. Qualifying quickest the next two nights at Bloomington and Lawrenceburg, in only his fifth start the fifteen-year-old led every Circle City lap and became USAC's youngest national feature winner. Aggressive and fearless over the ten day span, Corey collected 7th in series points, adding finishes of 5th, 6th, 11th, and 23rd. Not in tune with the California micro sprint scene let alone 410/360 wings, Day had already opened eyes long before his Indiana Midget Week debut. Winning the Restricted A-Class in his first Tulsa Shootout, he racked up a trio of micro titles before earning some 360 seat time late last year. Corey took his first 410 rides with Jason Meyers at Arizona Speedway's Wild Wing Shootout in late January, finishing a respectable 12th and 8th. Day's sterling IMW showing served as a stark contrast to his teammate Cole Bodine, who mysteriously struggled in most meetings. Bodine missed three of eight features and produced a best finish of 13th.
If I were a betting man, I would have put my Midget Week money on Chris Windom before the series ever started. Chris has the experience, is as aggressive as he wants to be, and team owner Chad Boat has built some bad-ass Spike/Speedway Toyotas that are always fast come feature-time. However, three uncharacteristically poor performances at Circle City (12th), Putnamville (13th), and Gas City (20th) eliminated him from title contention. Rebounding to win the Kokomo finale, twice he scored second (Bloomington and Haubstadt), also producing a podium at Lawrenceburg while falling to 9th at Paragon after clocking quickest in qualifying. Chris still managed to lead 33 feature laps at three different venues and was fourth in series points.
Concluding this series with four top-fives including a second at Gas City, Emerson Axsom failed to collect a win but still ended fifth in points. KTJ was sixth on the strength of a second, third, and fifth at Circle City, Bloomington, and Haubstadt. Trailing Day, RMS teammates Thomas Meseraull and Justin Grant were eighth and ninth. On an overly juiced up Paragon playing field, Meseraull opened the series with an electrifying last lap lunge underneath Cannon McIntosh's push through third turn slime. His win from 12th was easily the deepest of the week, with Thomas hinting of the advantage earned from his Danny Drinan designed rear-sway bar. Following his flip from Lawrenceburg's pole, T-Mez rebounded with a third at TSS but had to wait until the Kokomo finale to earn another top-five. Grant led two laps at Paragon and seven at Kokomo but could only collect three top-fives: second at Kokomo, third at Paragon, and fourth at Lawrenceburg. JG had just two more top-tens. Running Robert Dalby's Spike-Toyota, Jason McDougal saved his best finish for last with a third at Kokomo, scoring four other top-tens. Missing the main at Lawrenceburg after a semi-feature DNF, Jason also missed out on a Gas City runner-up when his front axle broke at the kingpin on the final tour. With Bob East lending a hand, I asked Bob when the last time he wrenched on a car not of his own design, and he couldn't remember for sure. Neither could I, but if I had to guess, it could have been when his son was wheeling a Mel Kenyon creation.
Boasting six different winners with six different teams before Kofoid's Gas City score, Indiana Midget Week enjoyed incredible parity in 2021. Aside from the aforementioned victors, Kyle Cummins tallied his first series triumph for car owner Glen Styres at the most obvious locale: Haubstadt. Like Seavey the previous evening, Kyle doubled his pleasure with an MSCS sprint car score. Tanner Thorson exorcised Midget Week demons by leading every Putnamville lap, using a different Reinbold-Underwood Spike chassis in the second half of the series after consistent complaints of his previous ride's performance. Thorson's series was otherwise sub-par, finding the second half of the top-ten on four occasions and needing a provisional to participate in Paragon's nightcap. After Tanner's teammates flipped at Lawrenceburg (Chase Randall twice and Hayden Reinbold once), the two youngsters returned at Circle City with new hardware. Randall's second Lawrenceburg feature flip was one of the worst I have witnessed at the track, nearly clearing the catch fence in turn three before being bounced onto the track like a basketball hitting the front of the rim.
Indiana Midget Week sprint car shows opened with a trio of thrillers but thereafter were largely disappointing. Whether it was runaway winners, too much calamity, or the absence of heavy hitters, I wound up leaving less than satisfied. Regarding the lack of top name talent, those doing double duty in midgets and sprints numbered no more than five (Gas City) and on a couple of occasions the number was only one (Haubstadt and Putnamville). Every year I wonder if Midget Week could stand alone without a support class, as open wheel doubleheaders inherently take a long time to complete. However, if there must be accompaniment, sprinters will always earn my vote.
Rather amazingly, eight features resulted in eight different winners. Nearly a duplication of Meseraull's late race Paragon midget surprise, A.J. Hopkins (Burton 04) opened the proceedings with a startling outside sweep of Logan Seavey while coming to the white flag, winning the Paragon portion for the second year in a row. Charles Davis, Jr., Jadon Rogers (from 10th in his own 14), and early leader Jason McDougal (Dutcher 17) were top-five material in that Thursday opener.
Bloomington's feature was dominated by outside front row starter Rogers. Once again in the family 14, his runaway win was ruined by a left rear that was losing air. On a restart with five to go, he was unable to hold back a Brady Bacon slider. The two made heavy contact through one and two and eliminated both from battle, as Bacon's right side nerf bar was wedged into his right rear. The resulting five lap dash was a thriller, as Cannon McIntosh inherited the lead and the eventual win, barely holding back Brady Short, Tye Mihocko, Jason McDougal, and Ricky Lewis. For McIntosh, it was his first sprint car feature victory in just a handful of starts for Steve and Carla Phillips, easily the highlight of a difficult Indiana Midget Week for Cannon.
Lawrenceburg's sprint finale began with a bang as two separate melees occurred, a J.J. Hughes first turn tumble and a Grant/Mihocko/Tyler Kendall mix-up. Following some serious turn one concrete contact from Justin Owen, Texan Mike Evans earned big air in turns three and four, landing atop Dallas Hewitt. Once things calmed down, pole sitter C.J. Leary and tenth-starting Seavey traded a slew of sliders. Bacon, Leary, Grant (from the rear), and T-Mez chased the Baldwin 5 to the checkered.
Haubstadt was one of two IMW sprint car programs conducted by the MSCS. Opening from the outside of the front row, Kyle Cummins waited just one lap to yank the reins from Colorado's Carson Garrett (KO Motorsports 15). While Garrett faded, Cummins poured on the coal to keep Critter Malone in his wake, predictably producing his fifth sprint car victory of the season in his usual Rock Steady Racing Mach 1. Stockon, Ruble, and Rogers (from 10th in the Edwards 61) took home top-fives.
Circle City's MSCS meeting required six cautions and one red flag period to complete a feature that appeared more like amateur hour. Once he wrestled the lead from Brent Beauchamp on lap 11, Brady Bacon (Wedgewood 98) half-tracked the field, mauling Meseraull, eighth-starting Seavey, Beauchamp (Olson 34), and Stockon.
As previously mentioned, Lincoln Park's low turnout of 20 sprints contributed to its lackluster feature. Absent of A.J Hopkins (driveline issues after heat race concrete contact) and losing early leader Bacon to a mechanical failure, Jake Swanson assumed control in the Daming Excavating DRC and held off a surging Tye Mihocko, who is quickly becoming a consistent threat on the local scene. Pole sitter Brayden Fox, Shane Cockrum, and surprise visitor Zach Daum (from 10th) took third through fifth.
Outside front row starter Scotty Weir was primed for his second consecutive Gas City success story in Scott and Ryan Pedersen's DRC, but a mid-race run through lapped traffic had his turn one path blocked by Matt Goodnight. Fourth-starting Kevin Thomas, Jr. used Weir's momentary pause to diamond the corner and steal the lead on the super-slippery surface. KTJ dominated the second half and defeated Weir, Meseraull (from 8th), McIntosh (from 10th), and Bacon (from 12th).
Weir was once again in the hunt at Kokomo, inching ahead of leader Meseraull after a final restart with six to go. However, T-Mez (Eades 47) took away Scotty's lower line and book-ended Midget Week with midget and sprint scores. Weir, pole sitter Brandon Long, Mihocko, and second heat winner Andrew Prather populated positions two through five. Hot lap flipper and first heat winner Brayden Clark (Jackson 42G) led early but faded late.
Having only attended two shows (IRP Thursday Night Thunder Reunion and Eldora Silver Crown/SRX) since Midget Week checkered on June 13th, my appetite for open wheel activity has not been the same since that month-long overindulgence. And as far as continuing my 23 year tradition of providing content to Allan Holland, I seriously struggled with my motivation to produce this piece. Fifteen races in four weeks still netted nine pages, par for the course of this column but far too many in this age of instant gratification. As I consider heading back to the dirt tracks in this first week of July, not only do I hope my hunger for sprint car thrills will suddenly reappear, but so too my desire to assemble some descriptive words about my experience. Maybe one day I will figure out a way to pack a bigger punch with more condensed commentary. But until then, my outdated approach will have to do.
Volume 23, Number 3
5/23/21
Double Vision
As any hardcore dirt track devotee can attest, sometimes you must return to your usual Monday through Friday routine in order to gain some rest. Coming off two consecutive weekends containing a pair of open wheel doubleheaders, such was the case for the second full week of May. Kokomo Speedway's "Grand Prix" that combined USAC midgets and local wingless sprints bridged the gap between the fourth and fifth months of 2021, quite calm compared to Eldora Speedway's "Let's Race Two" for USAC sprint cars and the World of Outlaws – a chaotic whirlwind affair that still leaves me weary when thinking about it weeks after the fact. Perhaps my age and impossibly full schedule are catching up with me, as I am still in a bit of a daze when attempting to recall the details of those four jam-packed evenings.
Assuming your preference is dirt rather than asphalt, these two weekends should certainly have offered the ultimate in open wheel entertainment. Kokomo centered on the old-school and highly desirable midget and sprint combo while Eldora emphasized a slightly more unusual pairing of the best from both sprint car worlds.
Rewinding back to Kokomo all those weeks ago, several things still stand out: the windy and cool conditions, the massive cushions of clay, Friday's first USAC feature victory for Emerson Axsom, the continuing youth movement in USAC midgets, and most noteworthy - the super slim car count for the world's premier national midget division.
First and foremost, I'm still wondering where all the cars were. Only 20 midgets made the call on both Friday and Saturday, one of the lowest numbers that I can remember for a dirt date outside of the Four Crown Nationals. Recalling some extremely healthy assemblies last year, even at the 2021 Ocala opener the count was an impressive 36. Comparing Kokomo with Ocala, there were seven fewer from the following multi-car squads: Keith Kunz Motorsports, Chad Boat, Reinbold-Underwood, RAMS, Scott Petry, RMS, Dave Mac, BundyBuilt, Team Ripper, and Sam Johnson Racing. Ripper and Johnson skipped Kokomo while a total of ten single car entries from Ocala were absent. The City of Firsts did manage to attract Kyle Cummins, Bryan Stanfill, and Brandon Waelti but aside from Stanfill, not one local/regional Indiana machine chose to compete. Cole Bodine was also a surprising no-show in the Clauson/Marshall midget, using the weekend to focus on improving the team's traditional sprint car performance.
Leading all 30 of Friday's feature laps from his outside front row perch, Emerson Axsom tallied his first USAC national triumph while piloting his Petry Motorsports Spike/Toyota. Interrupted by a single caution and red, both incidents came with four laps complete, the latter for Brenham Crouch's over the cushion expedition and tumble through one and two. Coming off his premier POWRi victory the previous week, the 16-year-old Franklin, Indiana nativefaced early pressure from pole sitter and last year's series champ Chris Windom, as the two traded the top spot on the opening lap. Windom again attempted an overtaking after Crouch's crash, but from that point forward, Emerson was never seriously threatened, leading 18-year-old Cannon McIntosh,Windom, ninth-starting Justin Grant, and 19-year-old Buddy Kofoid to the checkered. Sixth through tenth included Daison Pursley, Tanner Thorson (elevating eight spots), Ethan Mitchell, Kevin Thomas, Jr., and Thomas Meseraull. Involved in that lone lap four caution with Kyle Cummins, point leader Kofoid sliced through the field to score that crucial top-five after a superb slide-fest with T-Mez, easily the most entertaining action of the evening. Thomas would have finished higher if not for slamming the turn four cushion late, dropping several spots. Logan Seavey (Malloy 25) topped the qualifying charts at 13.022 in his Ed Pink powered King chassis but could only claim 13th at the end of the night. Jason McDougal's debut of a DRC chassis for Lebanon, Indiana based RAMS Racing turned sour when he failed to appear for the feature lineup.
Rather surprising, Kofoid is the eldest from the four car Keith Kunz corral, sharing the spotlight with 16-year-old Pursley and 15-year-olds Bryant Wiedeman and the aforementioned Crouch. The USAC midget youth movement was in full force, as 16-year-old Chase Randall had a podium placement in sight before engine issues from his Reinbold Underwood ride sent him to the sidelines. Randall's teammates include veteran Thorson (utilizing torsion bars on the rear of his Spike, rather than his usual coils) and 16-year-old Hayden Reinbold. So many of these kids come from Oklahoma and Texas, which like Northern California seems to be the prime breeding ground for top talent. Clearly, Axsom begs to differ with his Hoosier roots.
Axsom was quickest in Saturday qualifying at 13.371 but once again Chris Windom would produce the pole position for the 30-lap finale. Although he surrendered the lead on laps three and four to an aggressive Pursley, the most recent card-carrying Triple Crown club member was able to regain the top spot thanks to a turn three slide job. Although the freshly tilled high side seemed to be the way to go early on, dealing with Saturday's cushion seemed to get dicey as the race grew older, as evidenced by Pursley's bobble against the turn four ledge and spectacular spill through one and two after climbing the curb. This was Daison's second upside down excursion of the evening, having dumped less dramatically in his heat.
Once out front, Windom wisely dropped to the bottom to avoid any risk. Chris had no issues fending off a late race surge from eighth-starting Kofoid, who put it all on the line with his top shelf tactic. Kevin Thomas, Jr. used a last lap pass to nip Tanner Thorson for third. Axsom was only top-five material on night two. Sixth through tenth contained Grant, Seavey, Meseraull (recovering from a heat race crash), Crouch (up from 16th), and Cummins.
Late April/early May is still on the chilly side, but it was that wicked Kokomo wind that made the first of this two night stand most uncomfortable. Friday started off at a respectable 54 degrees but as those temps steadily dropped, that stiff wind out of the north made springtime feel more like late fall. Saturday's flag pointed northeast but with afternoon temps in the upper 60s, the entire evening was much more pleasant.
As a result of the cool temps and some late week rain showers, Kokomo's surface was heavy and narrow on Friday, drier and wider for Saturday but still sporting a sizeable cushion that showed its teeth after a pre-feature rework. Without the full Kokomo battlefield on which to perform, the racing action in both divisions suffered. However, as I have learned since the 2005 reconfiguration, even a slightly less exciting Kokomo is better than your average open wheel affair.
Friday's juiced up surface took its toll on equipment. Beginning with just a whimper, New Zealand import Max Guilford was the first victim, performing a tommy tipoverafter tripping over an infield marker tire. A Friday feature no-show because of a broken rocker arm and the inability to find a suitable replacement, Max is once again spending his summer with the Scott Benic/Matt Goodnight group but will attack Midget Week in a machine of his own. Following Guilford's gaffe, Jason McDougal (Dutcher 17) blasted Landon Simon at the entry to turn one, resulting in a titanic tumble for both. Brad Greenup biked his sprinter to the turn one wall in the sprint B, turning the crushing contact into cartwheels. Despite some heat race wheel banging in both sprints and midgets, calamity was kept to a minimum in Saturday prelims. Jadon Rogers would serve as the primary exception. Wheeling the Baldwin 5 for the weekend, his two-wheeled tour of the north end landed him on his side with a stuck throttle. Doing damage to far too many components, the Derek Claxton-led bunch loaded up early.
Speaking of sprint cars, Brady Bacon would end his ten year Kokomo winless drought on Friday in Marc Longworth's Triple X. Clinton Boyles put Paul Hazen's 57 on the pole and would lead early, attacking the top with reckless abandon. Third-starting Bacon also stepped upstairs but chose the smoother bottom after exceeding the cushion more than once. Brady surged off turn four to lead at the line, only to be overtaken by Clinton's high side momentum. Wheel-to-wheel at turn three, Bacon moved Boyles out of the way after the two connected in corner four. A pair of cautions at or near the midpoint kept the leader in check, as eighth-starting Chris Windom was moving forward in Brodie Hayward's 19. Windom used a lap 20 turn three slider to seize the lead, only to be immediately countered by a Bacon crossover. A lapped traffic pick sealed the deal for the reigning USAC sprint car king, with Windom, Shane Cottle (Hodges 74), Boyles, and 16th-starting Chase Johnson (Benic/Goodnight 22) rounding out the first five. Sixth through tenth included Justin Grant (Topp 4), fast qualifier Max Adams (own 5), sprint car newcomer Cannon McIntosh (Phillips 71), Cole Bodine, and Jadon Rogers.
Saturday's surprise appearance of the Rock Steady Racing Mach 1 allowed Kyle Cummins to do double duty. Winning the first heat from fourth and redrawing for the outside of the front row of the 25-lap feature, Cummins beat pole sitter Brady Bacon to the top of turn two and led the entire distance on the top shelf. Five cautions in the first ten laps kept Kyle honest, but a 15-lap green flag dash to the checkered and a rapidly advancing Justin Grant could not faze the pride of Princeton. Justin opened third and sliced a massive advantage down to just .411 seconds at the end. Cole Bodine started fourth and secureda solid third, fending off Bacon and Windom for the final podium placement. Johnson, Cottle, Brandon Long, Boyles, and Matt Westfall scored sixth through tenth.
Missing from the Grand Prix was Bart Langevin, a longtime Kokomo Speedway attendee who consistently occupied the top row in my usual Section B. Bart's son Ryke sadly informed that his father had passed away last October while on a fishing excursion in Chattanooga, TN. Only 52 years of age, the loss of Bart is yet another bitter pill to swallow from a lousy 2020 and an even more difficult 2021.
Six days later, I was seeing double once again. Given the number of road construction detours I encountered on my leisurely Friday afternoon Eldora excursion, I should have taken it as an omen as to just how difficult and frustrating this weekend was going to be. Denied eastbound access at Emporia (U.S. 36) and Muncie (State Roads 67 and 32), I was forced to further improvise, employing an old-school Steve Remington route of State Road 28 to reach Union City, sending me back to those late '80s and early '90s when I became addicted to this activity. Along the way, I received a text from my nephew that warned of Friday rain. Having already made the decision to drive back and forth rather than stay overnight in Tom Percy's camper, who knew that this decision would backfire in such a big way?
As predicted, three waves of wet weather arrived and delayed the start of Friday night's festivities by nearly five hours, with the first car being pushed at 10:40 PM.Earlier assured by Tony Stewart that these showers would not stand in the way of completing the evening's action, true to recent Eldora tradition I anticipated a long night requiring copious amounts of caffeine. USAC hot laps commenced at 11:08, with each group going out at least twice in an attempt get the surface ironed-in. A very lengthy process made even longer when track crews religiously scraped mud from the walls, single-car qualifying was highlighted by Brady Bacon's chart-topping time of 15.006. Showing the true impact of Eldora's reduced bankingjust beneath the concrete, Bacon's lap seemed light years away from Jerry Coons, Jr.'s 15-year-old record of 14.722.
Expecting a rushed program to be run in record time, I wasn't expecting the lengthy delay in which literally nothing occurred after USAC qualifying – not even push trucks packing the still-saturated surface. Waiting for the World of Outlaws to wheel pack and or hot lap after previously producing engine heat, like pulling teeth,four of the five hot lap sessions would eventually be conducted. It was now 1:26 AM, time for the shocking announcement that this opening night would conclude after the fifth hot lap session and single-car qualifications. The reason: the bottom one-third of the track was too slimy and deemed unfit for racing – never mind the fact that the USAC boys were ready to race. Speaking as a paying customer no longer applying for media credentials, it is my belief that a reasonable person could have reached the same conclusion several hours earlier. For those camping on-site or staying in a nearby hotel, such a last-minute decision wasno big deal. But, what about those that still had some distance to travel home?
Anyone with any ounce of open wheel knowledge knows that the Outlaws do not relish racing onsupremely heavy surfaces, nor do they like to wheel pack. Thus, the likelihood of resistance had to be high from the start. Exiting the premises wet, tired, frustrated, and angry, I chose to hit the road rather than watch David Gravel clock quickest at 12.608 seconds, just a few ticks from his ultimate one-lap mark from 2020. Although this winged/wingless sprint car double is highly desirable, the bottom line is this: the completely differing philosophies of these two sanctioning bodies and their drivers means that they do not mix well.
Thinking back to the days when Eldora Speedway separated the men from the boys and I routinely attended every single sprint car event on its schedule, the condition of the bottom groove was never a concern. Those were the days when sprint car drivers had balls big enough to fit in the bed of a dump truck and track owner Earl Baltes ruled with an iron fist. Alas, some things just aren't like they used to be, and there was nothing I could do about it.
Given my long-standing love affairwith Eldora Speedway and my willingness to forgive, after arriving home at 3:30 AM I was back on the road by 11:45 AM, ready for a Saturday double-double. In my seat by 2:30 PM after a stop for a sack of Maid-Rites, albeit extremely dusty (I couldn't see turns three and four from turn one) the afternoon program was much better than I anticipated. Winding up as one-lane rubber-down during the WoO feature, as a fan I cannot say that I prefer such conditions to one-lane heavy.
After assigning Tyler Courtney the pole position for USAC's Saturday afternoon feature, I have to wonder if his competitors were already licking their wounds before the green flag ever fell. Going for five USAC sprint car feature wins in a row at the Big E, Courtney constructed a full-straightaway advantage before a handful of laps were complete, flirting with the fence ala Eldora's favorite son Jack Hewitt. The only relevant question was just how many cars would go one lap down in this supreme ass-kicking. Going green to checkered in just over 10 minutes and earning a cool ten grand for his shellacking, Tyler's CMR Spike chassis easily outdistanced the Triple X of fourth-starting Robert Ballou, the DRC of Eldora newbie and front row starter Jadon Rogers (Edwards 61), the Maxim of Justin Grant, and the DRC of Chris Windom. Hats off to Rogers who showed no fear of the outside wall in his debut on the legendary oval. Jadon duked it out with Justin for that final podium placement, with Justin losing the spot on the final go-round after kissing concrete. Sixth through tenth featured Bacon, KTJ, Stockon (in a DRC normally reserved for winged wars), Westfall, and Seavey (Baldwin 5). As for the number of cars on the lead lap at the conclusion, that figure was just six. Ballou used his post-race interview to blast the Outlaws forthe daytime conditions, using bitter sarcasm to comment, "I'm happy that the WoO drivers got what they asked for." I applaud Robert for still having the guts to say what is on his mind.
Courtney also earned an outside front row start for the WoO matinee alongside dash winner Sheldon Haudenschild, making it an all-NOS front row. And what a dash it was, showing how enticing winged action can be at Eldora with a multitude of sliders and a three-wide fan for first. Unfortunately, the feature proved to be an incident-filled meat-grinder after separate cautions for Brown (spin), new CJB pilot Spencer Bayston (rear end), and Logan Schuchart (spinning with the help of Aaron Reutzel). The red for a Brock Zearfoss tumble further extended the affair, taking Justin Peck, Jac Haudenschild, and point leader Brad Sweet. Sweet was able to restart and salvaged an otherwise sub-par outing with a 14th place finish, shrinking his once-sizeable point lead.
With Brent Marks going from seventh to second in his heat, that should have been an indication of his future feature strength. Indeed it was, as Marks started third and shadowed Haudenschild for the majority of the finale. Shortly after that lap 17 red, Brent found his way underneath Sheldon along the bottom of turns three and four, with the middle to lower lanes already attracting rubber. A WoO winner here back in September of 2018, Marks led the final 13 tours and marched to his third victory since splitting with CJB and returning to his family-owned equipment. Haudenschild crossed second but failed to make minimum weight at the scales, surrendering the spot to 16th-starting Reutzel. Schatz scooted from 17th to third, Gravel garnered fourth, and Carson Macedo elevated from 11th to 5th. Ian Madsen (up six spots in the McGhee 11), Kerry Madsen (also up six in the TSR 14), Courtney, Schuchart (a nice recovery from his lap 17 shunt), and Brown (another nice recovery) made up the second half of the top-ten.
Seven World of Outlaws competitors chose to load up prior to Friday night/Saturday morning qualifying, most notably Kyle Larson. Greg Wilson was the first out of the show after finishing fifth in the B. He was also first out in the nightcap.
Finished by 5:49 PM and using the intermission to sample a large strawberry shake from longtime Eldora sponsor St. Henry Dairy Dream (coming highly recommended by Robert Cain), it was well worth the short drive and minimal $3.90 cost, appreciating the large diameter straw to gain access to the chunks of real strawberry. Reconvening at the Percy camp for grilled brats, we were back in our seats shortly after 7 PM for the rushed second show, as there was considerable concern about incoming wet weather. Utilizing unique group qualifying formats, the 28 USAC machines came out four at a time while the 37 WoO were separated into groups of three. Kevin Thomas, Jr.'s 15.441 and David Gravel's 12.730 were the best from the sessions, giving high praiseto the Eldora track prep crew. The evening surface was excellent and provided some of the best feature action in quite some time.
USAC heat racing was highlighted by a mammoth first turn, first lap slide job by Courtney, going from third to first and using this victory to move up to the seventh feature starting spot. Eighth fastest Robert Ballou scored the second heat from fourth, able to open from the pole after second-quick Chase Stockon and sixth-quick C.J. Leary missed it in their heat. In that second heat, Rogers tagged the back of fellow Eldora rookie Evan Mosley and sent the Lapel Bulldog into a spin, creating a mess that also collected Stockon. Chase's damage was initially just front axle related, but a front motor plate issue was discovered just before the semi-feature start, unable to be remedied in time. Logan Seavey slowed in his heat and was also an early exit from the semi.
World of Outlaws Saturday night prelim action had Zach Hampton tagging the wall between turns three and four, auguring his number 35 into the hard-packed Eldora clay. In that same third heat as Hampton, Sheldon Haudenschild's last lap, last turn overtaking of Aaron Reutzel for the final dash spot was significant. That dash was more than decent, offering a sizzling slide job/crossover presentation from heat winners Gio Scelzi (KCP 18) and Ian Madsen (McGhee 11), with Madsen earning the feature pole.
For all the frustrations of Friday, Saturday evening's feature action more than made up for any missteps. Robert Ballou propelled from the USAC pole and if you were just eyeing the box score, his 9 minute and 30 second romp to lead all thirty laps might have appeared mundane. However, nothing could be further from the truth. Robert's most obvious opponent would be Eldora expert Tyler Courtney, whose fourth row start would keep him in the shadows for a little while.
A second consecutive all-green affair, Courtney did not need the benefit of cautions to come into contention, sliding Nienhiser for third on the sixth circuit. Ten tours were in the books and the trio of Ballou, Windom, and Courtney had separated themselves from the rest, encountering traffic on lap 13. Halfway through, Sunshine slid his pal for second through turn one, needing a half straightaway to reach Robert. The Mad Man used lapped traffic to increase his advantage, but once clear of congestion, the clearly quicker Courtney was coming with eight revolutions remaining. Tyler could taste the exhaust from Robert's headers with five to go, setting up for an epic showdown.
Four laps were left when Courtney's turn one slide job was countered with Ballou's bold outside sweep. One lap later, it was the same scenario in the same spot. Approaching the lapped car of Isaac Chapple as they entered corner three, Ballou (inside) and Courtney (outside) sandwiched Chapple, resulting in a meeting of the minds and some heavy turn four contact. Expecting another turn one swipe, Robert entered lower and blocked Tyler's preferred path. Coming to the white flag, Courtney's connection with turn four concrete essentially sealed the deal, making it close at the checkered with his last corner lunge. Robert would not be denied of his first USAC victory since Susquehanna 2018 and first of any kind since the Bob Darland Memorial in June of 2019 when he flipped to the finish and suffered a serious arm injury. In usual Ballou fashion, his win was anything but easy, requiring a thrash to swap a Don Ott engine after his heat race. His refusal to lose showcased one of the most determined drives that I can ever remember at Eldora, further cementing my affection for USAC meetings at this venerable venue.
Behind Ballou and Courtney came Windom, Bacon, and Nienhiser. Grant, Leary, Swanson, Chapple (from 16th), and Drevicki (from 17th) rounded out the top-ten. For Nienhiser's initial wingless weekend at Eldora, a top-five was certainly solid. Kudos to Drevicki, who was well inside the top-ten early in the going.
The Outlaw A was no slouch either. Ian Madsen paced the first three tours, paused after a Jac Haudenschild helicopter ride resulting from south side concrete contact. Restarting fourth in double-file fashion, Sheldon Haudenschild made quick work of the lead trio and immediately found himself out front with a dramatic move through the first set of corners. Madsen briefly returned to the top spotwith a turn three bomb, but little Haud made his usual move to retake the position through one and two, blocking low in three. A Parker Price-Miller spin from Brent Marks contact yielded the second yellow in just four laps.
With Donny Schatz still searching for WoO feature win number 300, his restart from second gave hope that he could get it done on company property. Side-by-side with Haudenschild for a couple of circuits, Schatz began to sail away at lap eight. Increasing his advantage when Sheldon slapped the turn one wall on lap 11, Donny's drive was interrupted by red lights at lap 16. Gio Scelzi's turn three/four wall pounding and pirouette resulted in a massive collision with Carson Macedo. Thankfully, no one was seriously injured on Saturday.
Those final 14 laps offered a classic high-low battle that was a direct result of the Eldora reconfiguration put in place for NASCAR trucks. Schatz never strayed from the lower half while Haudenschild mounted momentum around the rim, with the young Buckeye benefitting from a narrow cushion that still existed atop the slicked-off surface. Hardly hearing Donny's Ford powerplant as he pedaled the middle to maintain traction, lap after lap Sheldon inched closer and closer, eventually earning the lead on lap 28. While coming to take the white flag, the premier position was eventually solidified after threading the needle in a turn four squeeze play, producing Haudenschild's first-ever Eldora World of Outlaws success story. Offering redemption for his Saturday afternoon disqualification, his large legion of fans were literally going bananas in the main grandstand, overpowering the PA system while Sheldon was being interviewed.
After several weeks of misfortune, Logan Schuchart finally had reason to smile,starting 21st and stealing second from Schatz on the final lap. The ten-time series champ had to settle for third, with Ian Madsen and Jacob Allen earning fourth and fifth. Sixth through tenth touted Brown, Gravel, Reutzel, Courtney, and Price-Miller (recovering from his early spin).
Rather appropriate that rain began to fall just after the 11:03 PM checkered flag, everything wound up working out for this planned double-double of open wheel entertainment - but barely! Needing to run windshield wipers most of the way home, I was so thankful to have witnessed what I did, as Saturday night was truly an awesome display for both brands of sprint car racing and for this facility. As much as I long for the days when Eldora banking was as lofty as my reverence for its competitors, the current day stuff is still pretty good. With limited opportunities to enjoy any open wheel action at Eldoralet alone USAC, that is why I see nothing but red when things do not go to plan.
The two hours of driving back to Carmel allowed ample time to reflect on the last 36 years of Eldora attendance. Remember so many victories by Hewitt, Haudenschild, McSpadden, Butler, Vogler, Kinser, Wolfgang, Swindell, and Blaney, I also remember the super cool characters I got to hang with, one of them being Hall of Fame videographer Greg Stephens. With the news emerging from his son and daughter that he had been privately suffering from advanced prostate cancer, witnessing two of the most incredible features could not overcome the sadness that I was feeling for Greg. Thinking back to all those years when he went out of his way to let me spot for him while shooting video from Eldora's booth, I literally salivated at all the inside information offered by Stephens, as there was no one more in tune with the Outlaw scene. I took every opportunity to be in his presence, so desperately wishing I could have tagged along in his silver Ford van as he logged tens of thousands of miles each year while chasing the trail. Supplying weekly footage for such shows as Motorweek Illustrated, SpeedWeek, and RaceDay, he was living the life I wanted to live and then some! Greg's work was heavily influential in my passion for this sport, still enjoying every opportunity to sample his CRA Midwest Tour tapes from the early 1990s. These 23 years of blogging on Hoseheads can directly be attributed to guys like Stephens, my own brother Greg, Steve Remington, Bob Jenkins, and D.O. Laycock. Call me a fool for always living in the past, but I want to go back and live it all again with these guys! In addition to the larger than life drivers with such unique personalities, these masters of media will always serve as my idols. Get well soon Greg! Outside of family, you'll never have a bigger fan than me.
Volume 23, Number 2
5/4/21
Triple Treat
Given the chaos generally associated with Indiana weather in the month of April, the scheduling of an entire weekend of United States Auto Club open wheel action could be considered overly optimistic,but it is not unprecedented. However, the completion of a three-race slate without interference from Mother Nature is unusual, as April is often cold and wet and as evidenced by the crazy weather event experienced on Tuesday, April 20th, sometimes snowy! Proving that 4/20 was no fluke, snow flurries were flying again the next afternoon yet by the time I left work, all that white stuff that had covered the ground had completely disappeared. Less than a week later, my winter coat and gloves were swapped for shorts and a t-shirt, proving that springtime has a split personality.
Ever since USAC posted its 2021 national sprint car schedule, my calendar for this third weekend of April had been reserved, salivating over a tastytrio of Southern Indiana USAC sprint car contests conducted in Bloomington, Haubstadt, and for the first time since July of 1998 - Paragon! The first two evenings went off without a hitch despite encountering a long line of showers in my three hour tour to the Haub. Religiously reviewing weather forecasts for Friday and Saturday, I neglected to check my phone before I departed for Paragon, unable to imagine that a sun-splashed 65-degree afternoon would turn cool and rainy in just one hour's time. Foolishly plopping down $25 just to get wet, I waited out the delay and eventual cancellation in a tent containing "Terre Haute" Rob Botts, Brent Goodnight, my nephew, and his three-year-old son Graham. Some superb pizza from Paragon's Tomato Pie salvaged this Sunday and as is often the case with rain-outs, the road was completely dry just a few miles away. When blinded by an abnormally bright sunset as I passed Ray Kenens in the USAC rig, I held out hope for a rescheduling of this long-awaited date with destiny.
For this Southern Indiana USAC sprint car triple, any normal human being would have booked a hotel room in Bloomington and found ways to fill the idle hours. Instead, I chose to sleep in my own bed and knock some things out in the morning, racking up 11 hours behind the wheel and several hundred miles in the process.Rewarded with full fields, intense heat races, pit lane altercations, and edge-of-your seat, down-to-the-wire feature finishes, both Friday and Saturday reinforced the notion that USAC's traditional competition offers an incredible bang for the buck, especially when showcased on its home turf. $25 general admission prices versus the pair of yuppie food stamps required for entry to the World of Outlaws outing in Kokomo, as much as I enjoy the Outlaws on quarter-mile bullrings, for that $25 you actually get a whole evening of entertainment.
It is those hard-fought heat races that separate topless tilts from the winged wars, and that difference was especially evident on Friday. While dueling for the final transfer, Dave Darland drifted into the path of Logan Seavey (Dutcher/Parallax 17) as they exited the fourth corner. Seavey scaled Darland's right rear and landed on his lid just beneath the flag stand, ending his evening. Brady Bacon slipped over the edge on the opening lap of the third heat but came back to take third, thanks in part a timely red flag that eliminated two potential transfers. In that same heat, Tye Mihocko rode the rim and moved from ninth to second. Scotty Weir and Tanner Thorson twice exchanged the final transfer on the final lap of the final heat, with Scotty scoring the spot in his usual ride: the DRC/Pedersen 4P. Two final lap lunges at Tri-State added extensive drama and intrigue, popping the cork on what could be an eventful 2021. Read on to find out why…
Beginning with B-town's finale, Shane Cottle's season-opening bout for Jack Hodges allowed him to lead the first tour from the pole position, this coming after Paul Nienhiser was turned from third and forced a complete restart. The Hodges DRC boasted new-for-2021 power from Dave Conn's J&D Performance, a piece specifically tuned for topless pursuits. Also new for this season, the number 74 enjoys at- the-track assistance from CSI staffers Ronnie Gardner and "T-bone". Using 2021 to gather sprint car hardware, Gardner hopes to compete in his own equipment by 2022.
Fellow front row mate Kevin Thomas, Jr. stole Shane's lower lane in turn three on the second circuit, staying out front through lap 25 despite a trio of cautions (Max Adams, Ricky Lewis, and Mihocko) and one red for Sterling Cling. Consistently traversing the top of one and two and the bottom of three and four, Thomas's unique attack was deviated on a restart with six laps left. After KTJ switched lanes on the south end, second place Brady Bacon was able to pick his pockets the next time by. Two laps later, Brady drifted from the infield tires through three and four to allow Kevin one more crack at the premier position. That was all the Alabama assassin needed to secure his fourth USAC score in Bloomington, the site of his breakthrough triumph nine years ago. Ironically, both times a Jones family member (formerly Ol' Bub, this time Davey) called the shots. Bacon, Kyle Cummins, Cottle, and Chris Windom cracked the top-five. Sixth through tenth at the 9:44 PM checkered flag included Tanner Thorson (up from 11th), C.J. Leary, Justin Grant (quickest overall qualifier at 11.232), 16th-starting Scotty Weir, and 20th-starting Robert Ballou.Leary had an eventful evening: top qualifier in the second flight, bicycling and tumbling through turn one in his heat, then recovering to score a semi-feature victory in the same DRC/Ford combo.
Saturday saw a rejuvenated and exhausted Chase Stockon lead the first 5 laps in his Hutson John Deere Velocity/Fisher, up until 4 AM to assemble last year's chassis that had previously been a bare frame. The need for such a dramatic switch came after completely missing Bloomington's feature, choosing not to waste a provisional, thus calling an end to hisconsecutive USAC feature start streak at 324. Stockon and team principal Kent Schmidtcommented that they had been struggling with forward bite on this new-for-2021 Velocity, recently repaired by builder Flea Ruzic after a big-time Lawrenceburg bike ride. But rather than go with the rolling chassis that came from the same batch as the problematic piece, they busted out old reliable. Despite heat race wins from Carson Garrett and Nienhiser, Friday was a disastrous outing for KO Motorsports. Given Stockon's miss, Nienhiser's early feature spin, and Garrett's post-checkered meeting with Mario Clouser and resulting flip, the new day had to offer all kinds of optimism for Schmidt. Garrett was a Saturday no-show after seriously injuring his left shoulder and right wrist, not to mention junking the front and rear portions of his frame.
In those opening five tours of Tri-State, Chase was embroiled in a thrilling three-car tussle for first with car owner Schmidt and Worthington's Jadon Rogers, who was searching for USAC win number one in his Edwards Concrete Construction 61. Aggressive all-night long, Rogersruffled the feathers of Stockon and his squad after a vicious heat race slider for third place on the final lap, resulting in a post-race payback from Chase and a scuffle between crew members.
Speaking of scuffles, Justin Grant's final lap slide job on Critter Malone allowed him to start from seventh. Although that slider was squeaky-clean, Justin's front stretch chop drew the ire of Malone and the bulk of the traditionally vocal fan base. Reports had Malone marching to Grant's pit, attempting to pull his nemesis from his ride. Justin immediately retaliated but by the time I arrived on the scene, the altercation had simmered to a heated discussion with extensive finger pointing. It has been a while since I witnessed such passion between competitors for heat race positions, and never this early in the season. For that, I couldn't help but lick my chops when pondering what might come in the heat and pressure of July and August.
Rogers ruled the high side and rocketed to the lead on circuit six, reaching the rear of the field by lap 11. Not counting a failed feature start, the first real caution came on lap 16 for Nienhiser, Critter Malone, and Kendall Ruble, erasing an over four second advantage. Three laps later, Nienhiser cut a turn one donut and took final semi-feature transfer Nic Harris for a ride. Calling Atlanta, IL home, this was Nic's initial visit to TSS. The 28 year-old veteran of POWRi micros lifted the coveted final semi-feature transfer from Cole Bodine on the final go-round, getting it done with a DRC powered by a -12 headed Chevy.
Leaving 11 laps to determine Saturday's victor, 11th-starting Kyle Cummins was now a player in third. Kyle stripped second from Stockon before yet another yellow came with nine to go, as Chet Williams collected the luckless Nienhiser. Once back to action, Cummins drove downstairs to apply heat to Rogers, but with slower traffic nearly spinning in front of the lead duo, a final caution was called with four to go.
Strapped into his usual Rock Steady Racing Mach 1, Cummins immediately pounced with a slide for life through one and two. Rogers waited until turn three to pull the pin on a grenade, only to be crossed over by Kyle at the exit of corner four. Rogers could never counter and settled for a solid second, with Fort Branch resident Stockon staking third. Grant and Bacon rounded out the first five finishers, having battled all race long in a fine five car scrum. Robert Ballou toiled from 12th to score sixth, with fast qualifier Thomas (14.008), Thorson (from 13th), Ruble (up from 19th), and Windom completing the top-ten. Although he continues to make it look so easy when tallying his sixth TSS USAC triumph since 2016, it was a stressful evening for the winner after encountering engine issues in qualifying, requiring a spur-of-the-moment visit from his father to diagnose a faulty magneto. Offering an old-school wide surface and mouth-watering action, Haubstadt was simply superb on this evening. Exiting energized at 9:36 Central time, with no fuel stops necessary I was back in my driveway by a respectable 1:30 (Eastern).
A baker's dozen of local machines bolstered Bloomington's car count to an impressive 43, while Saturday's assembly of 35 was solid given competition from Lincoln Park and Lawrenceburg. All of the usual suspects were in action on Friday, including a surprise from Ted Kirkpatrick, younger brother of Larry "Captain Crunch" Kirkpatrick, who had been on a 30-year hiatus from sprint car competition. As I so vividly recall, the Wood River, Illinois shoe was a favorite of my late friend "Morty" (Randy Mortland). With the Dutcher/Seavey duo heading to LPS, perhaps the biggest Saturday surprise was a complete no-show from Dave Darland, whose Haubstadt swagger was seriously lacking despite scoring a feature win as recent as 2018. Perhaps the most uplifting entry of the weekend was that of Stan Beadles, who was back in his same machine at the same speedway that attempted to scorch him last September. Still sporting remnants of the fire on his hands and legs, Stan otherwise looked good, finishing four spots shy of feature status.
After an epic weekend in which two-thirds of a triple treat was achieved, the following weekend offered a triple on the opposite end of the spectrum. Staying home with my wife to tend to my nephew's nearly two-year-old son, although I loved the quality time with Calvin James, what a tumultuous weekend of emotions it turned out to be. Friday featured news of the surprise passing in his sleep of sprint car icon Steve Stapp, dropping my jaw at the loss of yet another legend. Saturday finally leaked information on Dave Darland's mild stroke. However, the ultimate gut punch awaited on Sunday. A phone call fromStephanie Repko, wife of Mark who was an incredible friend for 23 years, relayed that Mark had passed away the previous Thursday after suffering a cardiac event. At just 46 years of age and the father of two young children, the news cut extremely deep, still having a hard time coming to terms with yet another loss of an individual who was more than just an acquaintance (my fourth since March of 2020).
Attending a funeral (Repko) and a celebration of life (Stapp) in the same week, in between I observed Darland's attendance at the Kokomo Grand Prix, so thankful that he was still in one piece after becoming disoriented during his Friday afternoon drive to Bloomington Speedway on April 23rd. With no timeline for his return to action, I could not help but feel extreme disappointment that Dave could not celebrate his 50th season of racing with a first-class opportunity coming from car owner Ken Baldwin and mechanic Derek Claxton.
As for Stapp, what words could possibly convey just how much respect and admiration I have for this man? Fully aware of his legacy long before I was finally able to make a connection, at any point in time when Steve spoke, I dropped everything and listened. The Bopper never knew a stranger and was always kind enough to entertain with such marvelous and fascinating tales and enlighten with his preferred setup strategies. Racing or non-racing, Stapp was the best storyteller I have ever encountered, amazed at his razor-sharp memory even as his age advanced. Holding the USAC record for wins as a car owner for the longest time, I was there for his final score whenMark Cassella surged from third to first on the final lap at Lawrenceburg, still one of the most electrifying features I have ever witnessed. Brash, brutally honest, and brimming with life, even a thundering CSX freight train could squash the Stapp spirit. I truly thought the man would live forever, but as Neil Peart once wrote, we are only immortal for a limited time. Attending his celebration of life that was appropriately conducted at the former USAC offices in Speedway, before I ever entered the packed premises, I could literally feel a surge of positive energy buzzing from the building.
Reminded of life's fragility by this sudden wave of heartbreaking events, in the spirit of my pal Mark Repko, I realized that my grieving must soon be replaced with "living it up" (as he so often enthusiastically shouted with passion). However, living it up must be balanced with quality time in the presence of loved ones. Going one step further, communicating more frequently with those individuals is also key, something that I have failed at miserably since last March. In the end, life is like that uncertain April Indiana weather, as you just never know what type of surprise is awaiting around the corner. With zero guarantees about tomorrow, the focus must be placed on making an impact today.
Falling behind in my blogs yet again, in my next installment I will attempt to hit the highlights of the Kokomo Grand Prix and Eldora's Let's Race Two. Later!
Volume 23, Number 1
4/18/2021
New Year, Same Story
If you are a dirt track devotee, then this morning-after routinethat I am about to describe will certainly ring a bell. After a late night drive and realizing you have things to get done, weary and weak you somehow muster enough energy to roll out of bed to begin your day. Attempting to crack an eyelid for the first time, not only are they a little crusty, but the insides are often irritated by those miniscule dust particles that feel like needles. If you happened to shower before sleep so not to turn your pristine pillow case brown, you're still spending the better half of the morning digging dirt out of your eyes, ears, and nose. Needing at least an hour to feel alive, thoughts immediately turn to the all-encompassing spectacle of the previous evening. With a resulting surge of adrenaline fueling your mind and body, suddenly you feel the need for speed all over again. Whether it is 2021 or 1987, this morning-after ritual is the surest sign that racing season is in full swing.
As I offer commentary on the first three races of this newly minted Indiana sprint car campaign, one thing has become crystal clear: defending USAC national champion Brady Bacon is still king of the hill. Having lived and breathed this stuff since I was a teenager, this New Year/same story scenario may initially seem less than appealing. However, after a delayed start to 2020 that zapped the usual springtime ramp up in electricity and enthusiasm, such predictable performances from the heaviest of hitters is a small price to pay.
As a routine oriented guy, it simply felt damned good to get back to my late March/early April rites of spring. Knocking out my Saturday morning workout, getting yardwork completed, and heading to the track with a Cincinnati Reds game on the radio, this is type of stuff that revs my engine and offers unlimited optimism. Even a disastrous drive to Brownstown's opener that left me late for hot laps couldn't dampen my spirits. The same could be said for a dreadfully dry/slick surface for qualifications. To hell with this new norm BS. I'm more than happy to return to my old norms - thank you very much.
After starting the 13th annual No Way Out 40 from sixth and pipping heat race foe Paul Nienhiser (KO Motorsports 5N) for the number one position on the 21st tour, Bacon was well on his way to a sizeable $7,500 score in his new unsanctioned wingless ride: the Wedgewood Motorsports Triple Xthat's based out of Cincinnati. A lap 35 restart saw the silver and blue number 98 pull off rather unexpectedly, victim of a clogged fuel bladder pickup. That handed the lead and win to pole sitter Kevin Thomas, Jr., who narrowly avoided disaster on the 8th revolution after turn one contact from outside front row starter Chase Stockon violently bounced him back to fourth. Capitalizing on separate incidents involving Kyle Cummins and Justin Grant, Kevin came back to second, bombarding a moist bottom while preserving a medium compound Hoosier. This NWO 40 had an open tire and engine rule, the former enticing many to go with the softer H15 that gave up the ghost. Now a two-time winner of this contest, Kevin kept 10th starting Robert Ballou, Nienhiser, Stockon, and Cummins at bay. Speaking of Kyle, the 2019 winner started 4th, immediately fell to 8th, but shot to 2nd on lap 9. Kyle's joust with JG sent him back to 7th near the halfway mark. Jake Swanson, Logan Seavey (Dutcher/Parallax 17GP), Brandon Mattox (last year's Funfest winner), Scotty Weir (Pedersen 4P), and Brady Short scored sixth through tenth. Carson Short finished just outside of the top-ten in Tony Epperson's Maxim. Both Mattox and Weir were involved in a caution with six laps left.
KTJ Motorsports is an all-star cast for 2021 with veteran setup man Davey Jones calling the shots once again. Ably assisted by Jason McDougal and A.J. Parker, Jones has a 128 race slate planned for the season, also employed by Petry Motorsports (midget) and Aaron Pierce (Silver Crown). Ballou also enjoyed a large assembly of helpers that included his father John (now an Indiana resident) and Reading, PA's Paige Davidheiser, whose old-school hand-lettered artistry adorned Robert's Triple X chassis. Todd Reedy is one of Paige's pals from PA, with Todd arriving in Hobbs, Indiana a few days early to tend to tires while Robert waited until Saturday morning to finally drop an engine between the frame rails.
Despite four cautions and one lengthy red for Kyle Shipley's backstretch tumble into the pit area, the feature checkered at 10 PM, no doubt a good thing as strong storms were sprinting from the southwest. Debuting an ex-Stockon DRC with EZR's Brian Cripe lending a hand, Shipley's spill was equally brutal as his most recent Indiana excursion at Gas City last September. In addition to Grant, Mattox, and Weir, those afflicted with yellow fever in the finale included Jadon Rogers (Rogers/Keefer 14), Chris Phillips, A.J. Hopkins (Burton 04), and Jordan Kinser (Hurst 70). After a previous week Lucas Oil Late Model fiasco due to an overly soft surface, Brownstown's desert-like conditions for hot laps, heat, and B-main morphed to slightly tacky come feature time, offering multiple grooves of entertaining action.
Those missing the finale from this 30-car field included Dustin Clark, Anton Hernandez (Densford 27), Braxton Cummings, Collin Ambrose, Koby Barksdale, Jake Bland, Gabriel Gilbert, Chad Freeman (in a vintage '85 or '86 Gambler) and Harley Burns, who wore old school Britt Tool colorson his Mach 1 chassis. Harley and his father (the 2000 LPS and TSS track champion for Britt) acquired a newer International school bus to tote their hardware, sans trailer. Offering the luxuries of a more fuel-efficient diesel engine and an automatic transmission over their previous '86 Chevrolet bus, this $700 acquisition is the most unique tow vehicle in the state, if not the country.
Stopping at Freddy's in Seymour to avoid hitting heavy duty storms back home, I saluted the night's winner by washing down a California style steak burger and fries with a Dr. Pepper, all while a tune from hometown boy John Mellencampplayed in the background. Some things just have a way of working out…
One week later, Bacon's dominating drive in Dearborn County confirmed his top dog status. Brady was second quickest from a 31-car contingent, with high school senior Jadon Rogers topping the qualifying charts in the Edwards 61 at 14.297 seconds. The three-time USAC national champplayed second fiddle to Dave Darland in the second heat but come feature time, it only took himsix laps to find first, dipping underneath outside front row starter and then-leader C.J. Leary (Michael 77) exiting the fourth corner. Almost immediately, heconstructed a full-straightaway advantage over Leary, knifing through traffic with no issues despite a slick surface that began to build character on the east end. Preparing to put tenth place one lap down at the conclusion, number 69 was never threatened, leading Leary, tenth-starting Chris Windom, pole-sitter Justin Grant, and ninth-starting Thomas Meseraull (Eades 47) to the 9:33 PM checkered flag. Sixth through tenth included Rogers, the thrilling Nienhiser, Cole Bodine (his second consecutive Lawrenceburg USAC top-ten), hard charger Ballou (from 22nd), and Stevie Sussex (Wingo 77). Taking two in a row at The Burg, this time Bacon did not have to rely on a gift from an underweight victor.
One lone caution came on lap two for Chase Stockon, whose left rear tire was peeled from its rimafter a big-time bicycle, relegating him to a 24th place showing and leaving him with a damaged Velocity Chassis. For the second Lawrenceburg outing in a row, it was nothing but a nightmare for the Ironman, recalling that a sub-par showing at the end of 2020 essentially cost him his chance at a national title. On this evening, he timed a respectable 13th but was a DNF in both heat (water line) and feature, needing to pop a provisional after falling to 11th in the semi. These two struggles have been momentary blips on his radar screen since permanently joining KO Motorsports last June.
Those slick feature conditions were also evident for qualifying, requiring an early draw for optimal results. Notable time trial performances came from Sussex (4th), Matt Westfall (6th), defending track champ Nick Bilbee (8th), and J.J. Hughes (12th). Numerous big names had big-time trouble in the two-lap tango,namely KTJ (16th), Dave Darland (18th), Meseraull (19th), Cummins (20th), Weir (21st), Chris Windom (24th), and Robert Ballou (27th). Sterling Cling, Darland, Meseraull, and Windom took full advantage of front row heat race starts to taste victory, moving up to feature rows four and five. Despite the welcomed return of veteran chief mechanic Derek Claxton to Baldwin Brothers Racing, Darland fell all the way to 16th at the conclusion.Weir was 17th, Westfall was 18th, an under-the-weatherKTJ struggled in 19th, and Cummins was a DNF. Aaron Farney made a rare USAC appearance and finished one spot shy of A-main status. Brandon Mattox (in an ex-Stockon 41" DRC) could not capitalize on his 11th best qualifying time, needing a provisional pass for A-main action. Surprise no-shows included the Dutcher/Parallax 17, Mario Clouser'sEZR 6 (winning a POWRi/WAR meet in Missouri), the Hurst 70 and usual Lawrenceburg suspects Joss Moffat and Justin Owen.
This was not the most memorable of Lawrenceburg outings due to Bacon's one-sided victory, but there were plenty of feature battles to observe beyond first place. Listening to the epic UCLA/Gonzaga back and forth basketball battle on the 100 minute ride home, I was also able to deduce that an average or sub-par sprint car contest is still infinitely better than NASCAR's hail-Mary attempt to attract attention with its return to soil. When the stock car contingent is turning left more than right, you know that something isn't quite kosher.
Less than one week later, Kokomo Speedway kicked off its 75th season in the grandest fashion imaginable with a second consecutive S&B Promotions sprint car doubleheader, pairing unsanctioned traditional sprints with the World of Outlaws. Drawing 36 wings and 27 wingless, in total the count was 15 less than last October. Warmer weather this time around enticed what might have been the largest crowd in recent history. Both grandstands were packed to the gills while the perimeter of turns one and two were lined with onlookers. So many paying customers led to parking problems, as patrons usedthe non-existent shoulder of Davis Road well past the next crossroad to the north.
Much like last year's season closer, the World of Outlaws stole the show, well worth the hefty $40 general admission price tag. Outlaws operating on Indiana's cramped bullrings has always been an exciting affair, so once again the New Year/same story theme applied. Even though each event (four heats, one dash, B, and A) were won from the front row, the feature action that transpired behind the leader was simply awe-inspiring. Kokomo's usual accumulation of clay beneath the concrete perimeter was rather substantial on this evening, wreaking havoc for the winged contingent for the second year in a row. More surprising, it also limited the number of traditional sprint car studs who chose to operate upstairs. Wicked winds from the west whipped across Kokomo's quarter all day Friday, but there was more than enough moisture beneath the surface to avoid a dry/slick debacle. Most surprisingly, that massive cushion was not manipulated in any way, narrowing the playing field quite a bit. Winged cars were supremely tight against that large ledge in qualifying, ruining the evening for Rico Abreu (32nd in a field of 36) and Brinton Marvel (30th). It also made things difficult for two-time and defending series champ and point leader Brad Sweet (18th). Championship contender Logan Schuchart suffered apparent magneto issues and could only produce one clean lap, good for 24th. Unusual spins were suffered by last year's winner Sheldon Haudenschild (heat) and Donny Schatz (dash)
By now, you know that Sweet's Kasey Kahne Racing ally James McFadden was the 40-lap feature winner, as the Aussie overtook dash winner David Gravel through lapped traffic on lap 11. McFadden was able to keep the lead for 30 laps despite numerous restarts. Five yellows were waved for Schatz (suffering engine issues on lap two), Schuchart(losing an injection line due to a mud clod), Tim Kaeding (TSR 14), Jason Sides (second quick in qualifying and winner of the second heat), and David Gravel (spinning from second with three to go and blasting a bucket of chalk). Hunter Schuerenbergwas turned at the conclusion by Aaron Reutzel, contacted earlier in the A by Carson Macedo and Parker Price-Miller. One red came for last year's Haubstadt winner Carson Short, swallowing Brock Zearfoss. Short's ride was wrenched by Robert Brown (Slide Job Bob), traveling all the way from Mooresville, North Carolina where he cares for Kevin Swindell's sprint car. Despite taking a rough ride at Bloomington last Labor Day weekend, Brown says that he hopes to get back behind the wheel of his own sprinter during Midget Week.
Forty laps is a lengthy contest, allowing Sweet to trot from tenth to make it a 1-2 KKR sweep. Justin Peck produced third from 11th in Tom Buch's 13. Ian Madsen (McGhee 11) was up front all night, ending fourth while Sheldon Haudenschild drove his butt off to finagle fifth from 21st. Carson Macedo secured sixth, in and out of the top-five thanks to several over the cushion excursions. Kraig Kinser soldiered home seventh after opening 22nd. Local boy Parker Price-Miller fell from fourth to eighth while Tyler Courtney copped ninth after swapping right rear rubber while operating in third. Traditional cushion crusher Aaron Reutzel could only muster tenth in the Roth 83. Notable feature no-shows included C.J. Leary (whose Alex Bowman machine was wrenched by Joe Gaerte), Robert Ballou, Clinton Boyles, and GioScelzi (absent of Toyota power and advised by co-promoter Bernie Stuebgen).
As for the wingless side of this Spring Fling, Matt Westfall (Marshall 33) moved from 13th to first in just 14 laps, impressively mastering the lowest lane to lift the lead from pole-sitter and bottom-feeding Robert Ballou. One of racing's true unsung heroes given his success in so many disciplines (midgets, sprints, late models, and mods), Westfall's win came at the expense of first heat winner Ballou, seventh-starting Cole Bodine (Bodine/Crow 57), Mario Clouser, and Dave Darland (Baldwin 5). Surprised to see Bodine at Kokomo and not in Oklahoma with the Clauson-Marshall midget, Cole's father Kevin advised that his CMR midget ride is only available for Indiana Midget Week and other in-state contests.
Darland started fifth and tried the top for a bit, advancing to second before fading late. Third-starting Clouser was the only one to consistently play in the rough stuff, but his late race four-in-the-fluff strategy was too little too late. Sixth through tenth place finishers at the 11:35 PM checkered flag included Brandon Long, Wesley Smith (a POWRi/WAR winner the previous Friday), early spinner and third heat winner Brent Beauchamp (once again an Indiana resident and once again in his own 11), Paul Dues, and Matt Goodnight. Four cautions occurred in the 25-lap finale, involving the aforementioned Beauchamp, Ben Knight/Ricky Lewis, second heat winner Davey Ray, and Korbyn Hayslett. Scotty Weir was the biggest name to miss the wingless feature after suffering heavy heat race contact from Cole Ketcham and a B-main blast from Braydon Cromwell. Fanning three-wide at the stripe for the final feature transfer on the final lap with Cromwell and Ryan Thomas, Weir won the spot at the entrance to turn three but was unable to keep Braydon behind him. Speaking of Ketcham, his ex-Matt Goodnight 90 inch wheelbase Maxim was wiped out after a wicked heat race ride over the right rear of Brandon Long at the entrance to turn three. An ugly ending resulting in a ravaged chassis, luckily Cole was able to exit the twisted tubing under his own power.
Opening my 23rd season of covering Indiana action via Allan Holland's sprint car super site, I am finally finishing this article on a sunny Sunday morning with Formula One serving as background noise, continuing to blink dust from my eyes after a 1:30 AM arrival from Haubstadt. Far from being in race shape, energy levels are currently depleted as I ponder the possibility of a weekend sprint car triple play at Paragon. With far too much on my plate these days, this late submission is par for the course for yours truly. New Year/same story – after all these years of attempting to stay intimately involved in the sport, old habits are indeed hard to break.
Volume 22, Number 7
Finishing Touches
I have said it so many times before and I will say it again: about the only time that I have felt normal since COVID-19 became a "thing" has been those evenings spent in an auto racing arena. Despite that normalcy, I can still recall that sick feeling in my stomach while traveling to Haubstadt, Indiana in mid-June for the first opportunity to attend an outdoor event. Sad to say, on a day that I should have been rejoicing that I was finally able to partake in my passion, I wasted a perfectly good afternoon fretting over my future.
Some say that I worry far too much about things that may never happen, but for some reason it is just in my bloodlines, as my father was famous for being a glass half empty kind of guy. If 2020 has taught me anything, it is that things can always get worse. Honestly, I can never remember a year in which more negative events have had to be endured. Whether it was the loss of several of my closest friends, the loss of favorite musicians, the closure of several of my preferred eating/drinking establishments, and the cancellation of countless key racing events, the hits just keep on coming, even in November. Just for once, I would take some good news.
Looking on the bright side, I still have my health. I am still married and my wife has her health. Despite the agonizing decision to leave my old job, I still have a solid position with my new employer. Albeit splintered, my family is otherwise intact, and my 87-year-old father is still ticking. And, I still have plenty of friends who have survived this ordeal. So, what the heck am I still worried about? Pausing for emphasis, it is that fear of the unknown, wondering what lurks around the corner.
Nevertheless, the sun continues to rise every day and in a season spanning 133 days, I still managed to cram in 35 shows. Starting on that Sunday in Haubstadt and concluding on a Saturday in Kokomo, amazingly 11 of the 35 were midget and sprint doubleheaders. With opportunities to absorb even more action, I opted for quality, not quantity, skipping entire weekends once I exhausted my need for speed. Even with a constantly churning stomach that did its best to alter my outlook, there were still so many excellent evenings enjoyed in this abbreviated calendar.
After the USAC sprint car finale was flagged at Lawrenceburg, October offered a few more enticing options. Finishing what was started in June when Stephen Schnapf scored his surprising upset and promptly retired from the sport, there were a few more oddities and feel-good stories to go around in these final few weeks.
Although I did not attend, Brandon Mattox bagged Browntown's sprint car portion of Fun Fest on October 9th, his first victory of the season. A very likeable guy, Brandon had been running well of late, scoring his best-ever USAC finish at Kokomo (4th) just a few weeks prior. Basking in bright skies and unseasonable warmth on the next afternoon, I hauled to Haubstadt for the fourth and final time in 2020. Kiwi flat-track motorcycle racer Alan Rush joined me in this journey, breaking up the lengthy drive with a pre-race feast at Bloomington's Farm. Less than 90 minutes after departing B-town, we arrived right on schedule, surprised to find that sprint car hot laps/qualifications had already concluded. Nevertheless, Tri-State Speedway's bountiful Harvest Cup combined 40 USAC midgets with 30 MSCS sprints and 31 mini sprints. Such a packed pit area made for a longer than normal night in this neck of the woods. Finishing at 10:40 PM local time, after dropping off Alan I finally arrived home at 2:45 Sunday morning.
The other two October evenings in the City of Firsts contained damp and crisp air more common to fall, requiring as many layers of clothing as I could manage under my coat. The open wheel portion of the October 16th Kokomo Klash featured nearly 150 machines, one-third of them being fendered Thunder cars. Thankfully the other two-thirds were traditional sprints, winged RaceSaver sprints, and regional USAC midgets (mostly of the D2 variety). Limited in pit area parking, additional space was offered outside the fence along an active Kokomo Grain railroad spur. All those cars and drivers (Thunder cars were behaving badly) and a pair of medical emergencies resulted in a rare exit time that extended to Saturday morning. Arriving home at 2 AM from Kokomo is extremely rare, but the late night and early morning were not unexpected with such a robust assembly. Intermittent showers and a stiff wind from the west made 50 degrees feel more like 35, happy to have access to the heated Turn Five Pub to thaw out between events. Eight days later, the S&B (Scott Ronk and Bernie Stuebgen) Promotions Fall Fling for World of Outlaws (numbering 44) and local wingless sprints (numbering 34) featured even cooler temps than the Klash, as the thermometer hovered around 40 the whole night. However, unlike the Klash this rare pairing was far more efficient with its 10 PM finish, warming my soul with some sizzling action and excellent conversation, the latter supplied by former competitor/flag man Steve Parkes. The Outlaws have always been awesome on the new Kokomo configuration and this 2020 Indiana outdoor finale was another one to remember, mostly for the daring determination of young Sheldon Haudenschild.
Rewinding to Haubstadt's Harvest Cup, USAC Midgets made the long haul well worth the time and trouble. Missing this program last year while I was on a Mediterranean cruise, this year's feature event may not have been as epic, but I left convinced that Haubstadt should be on the Midget Week schedule. The midget finale followed the MSCS 30-lapper and as a result, Tommy Helfrich's tight paperclip sported a super-wide surface, complete with a massive cushion of dark clay collected just beneath the boiler plate. Let's face the well-known facts: midgets were made for quarter-miles and often outshine sprint cars on this size of speedway. This night was prime proof as the entire evening was slide-job-city. I thoroughly enjoyed every event, especially the heats in which three of the four were won from sixth.
One night after hitting POWRi pay dirt in Jacksonville, Illinois, Thomas Meseraull finally earned his initial USAC midget feature victory, also a first for Matt Estep's RMS Racing. RMS has only been around for a few years while Thomas has been trying for this feat since 1998. Outside front row starter Cole Bodine was in front for the first three tours, but an odd spin while exiting turn two spoiled his evening. It also aggravated Chris Windom, as Chris t-boned Cole and was forced to the work area. Windom would eventually return one lap in arrears and finish 16th, losing his point lead to Tyler Courtney. After opening third, Klatt Motorsports hired gun Jason McDougal inherited first and had the four-bar Beast working up top, but four yellows and one red flag in the first seven laps kept him honest. With every one of those pauses, seventh-starting Thomas Meseraull advanced a position, serving a turn two slider to the Chevy powered McDougal on that lap seven restart. T-Mez had Kyle Cummins in his wake for the better part of the final 23 laps. Enduing one more caution, one more red, and some untimely late race congestion, Thomas was able to fend off a fierce last lap overtaking from fourth-starting Tanner Thorson (Malloy 25M), whose four-coil King/Toyota was coming on strong.
Afterwards, Meseraull mentioned that his temperature gauge on his Toyota was pegged, evidenced by some smoke/steam in those final few tours. Cummins started 12thand ran as high as second in the Glenn Styres Spike/Stanton before losing the runner-up position to Leffler Memorial winner Thorson. Tyler Courtney came from ninth to claim fourth while teenage sensation Emerson Axsom (Petry 15) used a provisional starting spot to find fifth after breaking a rear end in the semi-feature. Kevin Thomas, Jr. (Petry 5), Clinton Boyles (from 18th in the RMS 98), Justin Grant, Kaylee Bryson, and Chase Johnson completed the top-ten. Of note, Bryson came through the C and B to claim that top-ten. Chris Windom topped the 40-car field in qualifications with his lap of 13.705 seconds. Despite the awesome action, midget mayhem was far too common, most notably in the feature and semi-feature. The finale contained five yellows and two reds while the semi was littered with three cautions and one red, the latter for Tyler Nelson's tumble over the turn three wall. Feature acrobatics were encountered by Keith Kunz teammates Cannon McIntosh and Daison Pursley while cautions were caused by Brady Bacon (2 in the Hayward 19), Bodine/Windom, Chase Randall, and Logan Seavey (Reinbold 19A).
Sprint car action paled in comparison to midgets, but the feature event was still a hotly contested battle between front row starters Kyle Cummins and Robert Ballou. Still searching for his first feature victory of the season, Ballou led the first nine laps before yielding the low side to Cummins off turn four. After earning the premier position, Kyle survived restarts for a pair of cautions, one of them coming just as he was about to receive the checkered flag. In that one lap dash, Ballou diamonded the final set of corners but came up a few feet short. Cummins collected his seventh score of the short season and continued to cement his name as one of the sport's elite performers. KTJ tallied third, 2020 MSCS champion Chase Stockon finished fourth, and Brady Bacon found fifth from 12th in Marc Longworth's Triple X. Sixth through tenth included Jadon Rogers, Critter Malone, Thomas Meseraull (from 16th in the Whitney 00), and recent returnee Stephen Schnapf (Williams 38). Admitting his distaste for this speedway during his midget heat race winning interview, Meseraull was the show in the sprint car B and A, toiling from 13th to bag B-main honors. In addition to awarding championship hardware to Stockon, Tommy Helfrich anointed Stan Beadles as MSCS Rookie of the Year. Much to my surprise, Stan was on-hand to accept the award, quite a shock considering that three weeks prior, he was badly burned in a horrific fire not far from where he accepted this award. Also on this evening, fans donated $4,831 in cash to aid Stan's road to recovery. Seven men double-dipped between midget and sprint car duty and of course Haubstadt's favorite son Kyle Cummins outperformed the majority with his finishes of first and third.
Less than a week later in Kokomo, fire was also an issue for Dave Darland. Although Dave's first ride in Jeff Nanny's DRC was ultimately productive (second quickest in his qualifying group, winning his heat, and finishing third in the feature), it came with a huge cost. A leaky fuel line soaked Dave's suit early in his heat and just as luck would have it, flames erupted on the cool down lap. The king of Kokomo quickly stopped and unbelted, leaping to the ground and rolling around in an attempt to extinguish the fire that engulfed his right leg. Second and third place heat race finishers Shane Cottle and Tye Mihocko silenced their machines and took safety matters into their own hands, tackling Dave in a further attempt to smother those flames. I did not see Cottle's suit afterwards but I did see Mihocko's – completely singed just below his right chest. Even bigger fans of both men, their old school and unselfish act makes them absolute heroes in my eyes. While checking on Darland and others, it was great to see Tim Creech traversing the pits, this just 20 days after he survived a titanic tumble into the turn four fence.
With heat race winners starting straight-up in the $2,020-to-win 25-lap finale for this 14th Kokomo Klash, I can imagine the opportunity to start from the front row was reason enough for Darland to continue despite the inherent risk of sparking his soaked suit. With his right knee and ankle suffering second degree burns, paramedics treated Dave from the ambulance (hence one of the delays) while his team diagnosed and repaired the leaky fuel line. Undaunted by the blisters, Darland found another suit and flanked first heat winner Clinton Boyles for the feature. Darland's first lap, third turn slide job was crossed over by Boyles, and that is as close as Dave got to another feature win. Staying around the bottom, Boyles would build a massive advantage thanks to thick lapped traffic, securing his second Kokomo victory of the season for his 82-year-old car owner Paul Hazen. Sixth-starting Shane Cottle (Paul 24P) closed to within two car lengths at the conclusion but simply ran out of time. Darland was a distant third while Jake Swanson (21AZ) and fourth heat winner Thomas Meseraull (Eades 47) rounded out the top-five. Meseraull impressively held on to win his heat minus a left rear torsion arm. Third heat winner Justin Grant (Goodnight 22) gathered sixth while Jason McDougal (Phillips 71P), Max Adams, Mihocko, and A.J. Hopkins rounded out the top-ten.
Midgets were also on the Klash card but the D2 sub-category outnumbered the thoroughbred D1 by a wide margin. On a juiced-up quarter-mile, it is all about horsepower and those D1 Toyotas, Stantons, and Esslingers simply could not be matched. Third-starting Justin Grant (RAMS 4A) led early, but Thomas Meseraull (RMS 7x) was already third from seventh after a lap six caution. With such a speed disparity, lapped traffic entered the equation early. That proved to be no issue for Meseraull, who by lap 15 had squeezed underneath Grant at the entrance to turn three. One final caution for third-place Boyles did little to keep T-Mez from taking his third midget main event in a row. Grant gathered second place money while outside front row starter Shane Cottle (RAB 57) secured third. 2019/2020 Badger champion Chase McDermand was fourth in a rather potent RMS backed Honda. First heat Robert Dalby fell from the pole position to fifth. Jacob Denney (6th) was the highest finishing D2 car. Boyles came back to 7th while Russ Gamester was 9th.
Three men did double duty during the Klash, but only one pulled a trifecta, that beingThomas Meseraull who found a last-minute 305 RaceSaver ride with Erik Spaulding. Flying high in the feature, last year's 305 victor appeared to be headed to the front but lost power steering and soldiered home 7th. Surviving six cautions, Jordan Welch waltzed from 12th to the win. John Paynter, Jr., Bradley Galedrige, Dustin Stroup (Roberts 21), and series champ Ethan Barrow (with top wing damage) took home top-fives at the 1:12 AM conclusion.
Still thawing out by the time I arrived home, I was running on empty while performing my usual Saturday morning chores. So low on energy, my plans for Sunday's Silver Crown contest in Springfield, Illinois wound up being altered. Despite showering and dressing for an impending departure, I could not convince myself that the rare opportunity to catch champ dirt cars on a one-mile oval was worth the six solitary hours behind the wheel and $100 investment. Instead, I stayed home, visited my dad, and did some yardwork around his house. Expecting another Larson success story, it did not take a genius to predict such an outcome. Looking back, I wish I could have witnessed this in-person, as I enjoy observing excellence, plus Larson's future in a Silver Crown car might be miniscule. A special shout out goes to Justin Grant, who finally secured his first USAC championship with a solid third place performance. The day before Springfield, Grant received a rather hollow victory when it was announced that he was now the winner of the USAC sprint car portion of the Gas City "Double-Double" from September 26th. Much like Kendall Ruble at Haubstadt, C.J. Leary was disqualified from the victory due to a doctored right rear tire. To announce a disqualification three weeks after the fact is simply egg on the face of not only the driver and team but also the sanctioning body. Simply put, there has to be a better solution to all of this insanity.
Less than a week later, I absorbed my final outdoor outing of 2020. Promoted by Scott Ronk and Bernie Stuebgen, this "Fall Fling" for the World of Outlaws and local sprint cars took place at Kokomo Speedway, easily one of the most anticipated events that I can remember. Some three years in the making, Bernie has attempted to put on winged sprint car programs at Kokomo – with no help from Mother Nature I might add. Plenty of pre-race hype got the juices flowing, especially after announcing that a$10,000 bonus was up for grabs if anyone could finish on the podium in both portions of the program. Thinking that we might finally see Kyle Larson run a sprint car without a wing in 2020, sadly Kyle was not even in this part of the country on this sunny but chilly afternoon.
Nevertheless, several still went after the sizable carrot, most notably Kokomo kingpin Tyler Courtney who had a pair of Clauson-Marshall machines at his disposal. Others included Justin Grant, Chase Stockon, Clinton Boyles, and Paul Nienhiser. Grant did the double by jumping into Jamie Miller's familiar number 6, pairing it with the Goodnight 22. Assisted by Davey Jones, Boyles busted out his own winged 98while Nienhiser doubled his pleasure in a pair of KO Motorsports machines. Sadly, the old days of Outlaws like Kinser, Haud, Blaney, and Hood shedding wings to go for the gold are long gone. Winged and traditional sprint cars remain two separate factions, as evidenced when the bulk of the crowd headed for the exits when the wingless feature was the only thing left to run. Rather surprisingly, Carson Short, Chris Windom (Hayward 19), Koby Barksdale, and Gary Taylor (Andretti 18) could only be found operating with aerodynamic aid. Speaking of wings, Indy Race Parts toted a trio of weapons for Shane Stewart, Parker Price-Miller, and Spencer Bayston. Other interesting combinations included Tim Kaeding (Stewart 14), Buddy Kofoid (Kunz 67), Ian Madsen (McGhee 11), and Daryn Pittman (Heffner 72).
When both forms of combat are on the same card, it is always tempting to draw comparisons. As has been the case the last several years, every Outlaw race (heats, dash, C, B, and A) starts straight-up. Shared a startling statistic by friend and fan Dan Clifton, 84% of World of Outlaws features were won from the first two rows in 2020. Naturally, that trend continued in Kokomo. Three of the four heats were taken from the front row, not to mention C and B-mains. Even the feature was claimed from the pole position, but from a fan's perspective at least winner Sheldon Haudenschild had to work for it, losing the lead from lap 9 through 24 to Donny Schatz. Haudenschild also won his heat and the dash from the second row, emphatic in my statement that Sheldon was THE show all night long. His electrifying performance in the dash set him up for feature success, first spinning Dominic Scelzi to bring out a caution after Dominic chopped him on the front stretch. Then, after receiving the white flag while operating in third, he threaded the needle between Aaron Reutzel and the turn two concrete, immediately dive bombing Schatz with a turn three slider to steal the win. That single move resulted in the most crowd animation this season, something you had to experience in-person to truly appreciate. I will never understand the attraction of zero inversions, but I do like the fact that all Outlaw features on quarter-miles are 40 laps, promoting significant overtaking. I sure wish USAC would follow suit, recalling some 40-lappers in the mid-to-late 1980s.
Little Haud worked hard all night and just like his Pop, seemed unphased by the necessary effort to reach ultimate outcome. After yielding the lead to Schatz, he first tried high, then low, sometimes alternating avenues on the same lap, preferring the top of a treacherous turns one and two that upset many a winged warrior. Eventually retrieving the lead for good with a launch off the bottom of turn four, Sheldon immediately returned to the top to build an insurmountable margin. Scoring his seventh win of the season in his 300thseries start, his Stenhouse Jr. Marshall Racing NOS Energy Drink J&J was the class of the feature field, proving that where there is a will, there is a way. Easily the most intelligent and calculating chauffeur on the tour, perennial title contender Schatz admitted afterwards that the top side was not his thing and would not consider going up there. Logan Schuchart kept his name in the championship fight by scoring third from ninth. James McFadden (Kahne 9) found fourth from 14th. In one of his last rides with Kyle Larson Racing, Carson Macedo advanced 11 spots to finagle fifth. Jacob Allen (quickest in the first qualifying flight), Courtney, Ian Madsen, David Gravel (from 22nd), and Reutzel (after a mid-race revolution) rounded out the top-ten. Brad Sweet was the quickest overall qualifier at 11.981 seconds, just a tick off Sammy Swindell's 2012 mark of 10.950. With just a few laps left, Sweet was operating in fourth before smoke poured from underneath his hood. He nursed his machine to the finish and earned 11th, slimming his point advantage to 46 over Schuchart and 64 over Schatz.
Given that these guys are supposed to be the best, I was surprised by the amount of carnage and incidents on the winged side of the program. Right off the bat in hot laps, Carson Macedo and Paige Polyak caught the wall between turns one and two. Polyak was absent for the remainder of the program. During qualifying, Haudenschild nailed the concrete in the same spot as Macedo and Polyak, only good for seventh in his flight. Tim Kaeding spun at the start of heat one and was promptly pounded by Kerry Madsen. After suffering chassis damage, the original Mad Man was done for the evening while Kaeding claimed the B. TK charged from 21st to 5th before scaling concrete between turns one and two, influencing the fourth and final caution of the feature. Chris Windom looped it in his first World of Outlaws heat race, winding up two spots shy of feature status in the last chance affair. In the same heat as Windom, David Gravel snapped a rear axle. From the C, Justin Grant suffered the same fate as Windom, struggling to find speed on this elbows-up evening. From the last chance contest, Daryn Pittman toured the spin cycle while racing for the final transfer. Later, Austin McCarl clipped an infield tire and performed some aerial acrobatics. Feature calamity first involved Shane Stewart, who lost second after scaling the rear of suddenly slowing teammate Spencer Bayston. Soon thereafter, Hunter Schuerenberg got turned by TK at the entrance to turn one, collecting Nienhiser, Kofoid, and Reutzel. Only Reutzel returned the battle. Lastly, hometown hopeful Parker Price-Miller spun in front of leader Schatz. Aside from the large curb, what could have been throwing the winged nation such a curveball?
Kokomo's local sprint car format only offers a two-row inversion for heats, redrawing the top-two finishers for feature starting spots. This format is not nearly as entertaining as USAC's three row inversion, but it is certainly better than no inversion. With fast guys starting near the front, three of the four wingless heats were claimed from row one, not to mention the B-main that offered a photo finish when A.J. Hopkins just nipped Nienhiser. By no surprise, Tyler Courtney would easily claim the feature victory from fifth.
Piloting Jamie Paul's DRC, pole sitter Shane Cottle led before bicycling big time in the third turn of the second circuit, handing the lead baton to outside front row starter Chase Stockon, whose KO Motorsports squad was experimenting with old-school twin-tube oil-filled Pro shocks on the rear of its Velocity chassis. Third-starting Thomas Meseraull (Eades 47) swept to the outside of Cottle but pulled to the infield after a loss of power. Meseraull and Eades suspected a mag box was the culprit. With Stockon staying low, Courtney leaned against the ledge and quickly mounted enough momentum to overhaul him. Cottle's super-tight setup eventually paid dividends on the slick surface, allowing him to swipe second from seventh-starting Grant. Justin settled for a podium while Darland (from ninth) and Stockon found fourth and fifth. Kevin Thomas, Jr., Jadon Rogers, Boyles, Jake Swanson, and Travis Berryhill were sixth through tenth. Concerning calamity, the wingless faction kept it clean for the most part. The most obvious exception came during the fourth heat when Grant turned from the top to the bottom at turn three and clipped the right front wheel of Davey Ray. Ray dramatically cartwheeled the FattFro 14 to the concrete but emerged under his own power.
2020 was the 25th time the World of Outlaws came calling to Kokomo Speedway, which was the first time in five seasons. Hoping this event becomes an annual occurrence, variety is the spice of life and Indiana sprint car aficionados deserve a little more in their diets. Filled to the brim with fans and competitors, the entire day/night had a big event feel, so much that the place was already buzzing two hours before hot laps commenced. Two hours after the feature conclusion, I may have been sound asleep in bed, but much like putting up my pool cue after running the table, I was satisfied that the finishing touches on my outdoor agenda could end with an exclamation point. Quite the contrast in feelings from the opening round of the season, for once I was a happy and content man. In such a strange, uncertain, and anxiety-filled year, that was indeed a rare and special treat.
Volume 22, Number 6
Stretch Run
No matter how well it is promoted, dirt track sprint car racing will always be a niche form of entertainment. Let's be honest - something so dusty, dirty, and dangerous can never be attached to mainstream society, but that is not an entirely bad thing. Disregard the recent negative comments from Richard Petty regarding dirt track racing and NASCAR's return to racing on soil in 2021. The reality is this: the innocence and backwoods stigma of sprint car racing disguises the fact all forms of big-league auto racing could take some cues as to why it remains just as intriguing and exciting as when I was first introduced in the early 1980s.
From my perspective, the secret to its success lies within its simplicity. Fast, loud, and extreme, this is still unadulterated racing excitement in the raw. Rules, regulations, and specifications have generally remained the same for the longest time, and the gimmicks are few and far between, with the sideways, slide-jobbing action speaking for itself. From a traditional United States Auto Club perspective, there are no double-file restarts, no lucky dogs, no pushes to pass, no drag reduction systems, and more importantly – no playoffs!Yes, there are a few minor dilutions such as split qualifying, work areas, provisional starting spots, and guaranteed green/white/checkered feature finishes, but heat and feature lineups are still inverted and the fastest, bravest, and most talented guy is the one most often rewarded. Having money behind you does not hurt either.
Lately spanning all four seasons of the calendar, previously the USAC sprint car schedule mirrored that of Major League Baseball, as the traditional Eldora Midwestern opener (oh how I miss it) coincided with MLB's opening day in Cincinnati while the conclusion usually occurred around the World Series. Following USAC's February 2020 openers in Florida, naturally everything for the next three months was nixed. Shuffling and restructuring all of June's stops, by the fourth of July normal schedules were finally being adhered to. Baseball finally began in late July and by the time its September pennant races were in full swing, so was USAC's championship stretch run. Represented by seven September dates and one in October after Perris, California's Oval Nationals and San Tan Valley, Arizona's Western World were called off, it was an incredibly action-packed and drama-filled final month.
Just when I have convinced myself that USAC sprint car racing is not as intriguing and the talent pool has been drained, once again I was sorely mistaken. Reminded that USAC's wingless action is still the best of all the sprint car breeds, for the third year in a row the championship battle has been another nail-biter– without any of those big-league auto racing playoff ploys! I have been following this series since the mid-1980s and never have so many men been so tightly squeezed in the scrum for championship status. After Kokomo's Sprint Car Smackdown, contenders Brady Bacon, Chris Windom, Justin Grant, and Chase Stockon were separated by a mere 18 points while fifth place C.J. Leary was just 46 points in arrears! Ratcheting up the intensity to an all-time high, each race in this home stretch ultimately proved who could handle the heat.
This hunt for an ecstatic October began in Bloomington, Indiana on Friday September 11th. Meeting up with my oldest brother in the parking lot of my new east side employer, our 90-minutemaneuver offered just enough time to take the road less traveled. Managing to bypass Martinsville gridlock, we wound up on Liberty Church Road, the new gateway to the tempting twists and turns of tree-lined Old State Road 37. Eventually emptying onto Walnut/College Avenue, there are only a few things in life that feel more right than Friday nights on the south side of B-town. There are many reasons for such strong feelings, but perhaps the most important is that my introduction to dirt track sprint car racing came at this very facility (then known as Mitchell Motor Speedway) back in the fall of 1982 when Greg was a senior at Indiana University. 38 years later, we were once again climbing that same hill with the same expectation of excitement.
Winless in USAC sprint car circles since July 1 in Terre Haute, Chris Windom awoke from his two month slumber and stepped up to the plate in a big way on 9/11, leading all but the first two laps to score the feature victory and snatch the point lead from Bacon. Piloting Brodie Hayward's DRC/Claxton combination, Chris was already a sprint car champ in 2017 with Kenny Baldwin and mechanic Derek Claxton. Looking to double his 2020 pleasure as he is also leading national midget points, his sprint car squad enjoys a dynamic mechanical duo of Claxton and Austin Wenrich, both of whom had the NOS number 19 hooked up on the top shelf.
Set to start from the outside of row one, Windom inched ahead of pole man Brent Beauchamp on two occasions and was subsequently docked a row after both starts were called back, gifting his front row seat to Kyle Cummins. Cummins led the first two tours but hit some slime on the bottom of turn one and pushed up the track, whisking Windom to first. In order to earn that coveted checkered flag, Chris had to endure four cautions: two for Sterling Cling, one for Logan Seavey/Brandon Mattox, and another for fifth place Shane Cottle's engine implosion. He also had to wait out one red for Anton Hernandez, who was moonlighting in the Michael Dutcher 17. If that wasn't enough, Windom survived a late race, turn three slide job from Cummins to capture his first Bloomington USAC sprint car contestsince May of 2011.
Windom and Cummins led a top-five that also consisted of quick qualifier Kevin Thomas, Jr. (11.326), Chase Stockon (up from 13th) and Brent Beauchamp (who lost fourth to Stockon at the line). Sixth through tenth included Stevie Sussex (Wingo 77), C.J. Leary (now without the services of Davey Jones), hard charger Justin Grant, Robert Ballou (from 17th), and Brady Bacon (from 14th). The top-five in the title fight were now separated by 59 markers, with Windom surging ahead of Stockon by 23 and Bacon by 25.
As if Justin Grant's Smackdown weekend was not already a nightmare, his Bloomington bout wasn't much better. After struggling in qualifying (15th), he was fighting for fourth in his heat until slipping off the turn three edge. Struggling to hold onto a transfer in the semi-feature, he suddenly slowed from fifth. Forced to pop a provisional and utilize a backup car, he impressively hustled from 24th to 8th, salvaging what could have been another disastrous evening. Once back at the shop, Justin's Topp team eventually found a broken bolt in his throttle linkage, with the half-application accounting for his sluggish semi-feature performance. Even with the difficulties, JG was still in the national championship hunt, only 31 points out.
Winged warrior Zach Hampton was an unusual competitor in the 32-car field. Climbing a wheel at the start of the semi-feature and spinning over the turn one bank, later on Zach tripped over the cushion and nearly tumbled to the ditch outside of turn four, doing his best to land in our lap. Needless to say, my nephew's nearly three-year-old son couldn't believe his eyes. As a huge fan of tow trucks, Graham loved that the oversized wrecker took its sweet time to lift the mangled machine.
The next evening offered Lincoln Park Speedway's long-awaited conclusion to the washed-out Indiana Sprint Week show from July 31st, topped by a completely new USAC sprint car program. Two USAC sprint car features in one night was certainly something to look forward to. Something I didnot relish: this program was tacked on to an already scheduled special event for LPS modifieds, which included an under card of super stocks. Expecting an extremely late night/early morning completion, to the credit of promoter/operator Joe Spiker and his staff the show was actually run with extreme efficiency, as the second sprint car feature checkered at 10:35. With 48 sprint cars and twin features, a full field of mods, and a respectable array of tin tops, unfortunately the surface of the Putnamville paperclip took a beating, ultimately impacting tire wear and the quality of the racing for the second program.
However, it should be emphasized that the first feature was a dandy, one of the best of the season. Reminding me of the July 4th affair that also took place on these grounds, this one was conducted under daylight, dry-slick conditions. Keeping with the theme of championship contenders performing admirably under pressure, this time it was Chase Stockon who stepped up. Extending his USAC season winning streak to nine, Stockon propelled from the pole in his KO Motorsports Velocity chassis and officially led on three different occasions for 25 laps. Fourth-starting C.J. Leary was the only other to spend time out front, leading 10 through 13 and lap 16. Slowed by just one caution for Brent Beauchamp's flat right rear (Brent was running in the lead pack), the action was frenetic, featuring a six and sometimes seven car slice and dice for first through thick traffic. Despite deflating right rear rubber, Brady Bacon elevated from eighth to second, just nipping Dave Darland (EZR 36). Dave enjoyed his best USAC result of the season, having hada whiff of first before being impeded by a lapped machine. Leary landed in fourth while Logan Seavey somehow finished fifth after his right rear tire went down with several laps remaining. The second half of the top-ten consisted of The Throttle, KTJ, Big Daddy, C. Short, and Cummins. Justin Grant could only collect 15th after opening 18th. With his big win, Stockon closed to within two points of leader Windom while Bacon sat just six behind.
As for the rubber match, Bacon became the third championship contender to win a feature in this stretch run, battling black-slick conditions for his fifth series win of 2020. Mirroring his Fourth of July performance, Brady was best around the bottom in his Fatheadz-backed Triple X chassis. Firing from fifth, he needed 16 laps to slip underneath C.J. Leary, who held the premier position since lap eight. Prior to Leary, the top spot belonged to Kevin Thomas, Jr., who flew from fourth to first on the opening go-round. C.J. would have to settle for second-best. A winner here on July 3rd, Shane Cottle showed how low one can go at Lincoln Park, flirting with the infield tires to take third from 17th in the Hodges Automotive DRC. KTJ fell to fourth while outside front row starter Chris Windom slipped to fifth. Third heat winner Mario Clouser opened eighth and operated as high as third before connecting with first heat winner and pole sitter A.J. Hopkins, whose left rear rubber was ruined. Clouser collected sixth. Jake Swanson, second heat winner Tye Mihocko, Jadon Rogers, and 16th starting Brandon Mattox were seventh through tenth. After his premier performance in the first feature, Chase Stockon elevated to 11thafter starting 19th. Qualifying poorly and starting from the pole of his heat, Chase slipped off the backstretch and needed a sixth-place finish in the semi just to make the main. Justin Grant timed fourth in his flight but missed the transfer in his heat. After winning the semi, he started 11th but dropped to 12th. Nearly a hero in that first feature, Dave Darland exited the second with a broken rocker arm. With the win, Bacon was back on top of the national standings, now up nine on Windom. As expected, the top-five remained tight, separated by a scant 79 points.
Leary (12.624) and Bacon (12.895) were best from the two LPS qualifying flights. Despite frantic efforts to revive the worn surface pre-heats and pre-feature, the action paled in comparison to that first feature as high-side heroics were all but absent. Kudos to Chris Phillips for going C to B to A. Logan Seavey (upside down) and Carson Short were the biggest names to miss the feature cut, but Brayden Fox was the first one shy of A-main status.
Friday September 18th took me all the way to Terre Haute for the fourth round in this final sprint to the USAC national championship. The coolest evening of this 2020 racing campaign, 66 degrees at the time of qualifications felt more like 50 with the stiff breeze that was blowing out of the north, later requiring multiple layers and a winter cap to stay warm. Expecting Justin Grant or C.J. Leary to continue the trend of feature wins from championship contenders, instead it was Chris Windom doing the deed once again, notching his fourth Jim Hurtubise Classic victory which topped a mark previously held by Jack Hewitt.
Windom is always good at Terre Haute and tonight was certainly no different, leading all thirty laps. Firing from fourth, Chris's first dive bomb on pole sitter Dave Darland came immediately after the initial green flag flew, but the start was called back once quick qualifier C.J. Leary (20.061) clobbered the turn two concrete. Leary's championship hopes essentially ended right then and there. On the restart, Darland crossed under Windom when Chris made the same turn one maneuver, but The People's Champ had nothing to counter for a third turn slider. Cautions on lap 7 and 23, some serious lapped traffic, a mostly one lane surface, and blinding dust proved to be no match for Windom's slick-track, half-mile mastery. Darland did inch closer thanks to congestion, but he could not get close enough to make a move, even on those two restarts from cautions. Prior to a Gas City victory on 10/2, second was still the best showing of 2020 for Dave, who held off fellow front row mate Justin Grant. A reversal of fortune after a disastrous last several races, Justin's podium placement was probably too little, too late, now trailing point leader Windom by 78 points. Third-quick qualifier Robert Ballou was fourth while Bacon started and finished fifth. Sixth through tenth at the 10:19 PM checkered flag were Shane Cottle, Kevin Thomas, Jr. (recovering from a flat right rear on lap 7), Chase Stockon, Logan Seavey (up from 22nd), and Anton Hernandez (renting a machine owned by Dave Darland, not Eberhardt-Zirzow).
With two of the four heat winners coming from sixth starting spot and one more from fifth, hopes were certainly high for a racy feature event. However, that stiff wind did its part to dry out the surface that initially seemed soaked, leaving one primary lane just below the concrete. KTJ proved that passing was indeed possible on the bottom, but no one else had any success down there.Still digging particles out of my eyes the next morning (despite wearing goggles), this is one of the reasons why sprint car racing can never be mainstream.
Less than enthralled with watching hot laps from the grandstands towards turn four, I spent the rest of the evening under the covered grandstand roof in turn one. Recognized by Ron Scheffel, I joined Ron and his family in observing an entertaining qualification session. When asking about the whereabouts of son Derek (who you may recall was a four-time Bloomington Speedway sprint champ), I was told that he was tending to shoulder/knee injuries suffered after hitting a tree on a motocross bike. With nearly every one of the 32 cars attacking the gnarly cushion, qualifying was the most exciting aspect of this evening's activities. C.J. Leary did something entirely different by bombarding the bottom and posted the quickest lap. Robert Ballou's qualifying success came as a shock, once again enjoying assistance from longtime crew member Derrick Bye. Justin Grant was fourth fastest, using a different car than he hot lapped after reporting bad vibrations from the power plant. Darland and Hernandez were a solid sixth and seventh. Just like Grant, Carson Short (Dutcher 17) and Logan Seavey (Reinbold 19) utilized backup equipment after encountering issues in hot laps. The engine in Seavey's second ride still refused to cooperate, his night made even worse when his already poor qualification lap was nullified after failing to make minimum weight. Mitch Wissmiller's evening came to a premature conclusion during qualifications after suffering a serious flame-out. With his hall-of-fame father Rip Williams on-hand for advice, Austin Williams and his Moose Racing 92 timed poorly but had help from Terre Haute expert Davey Jones. Austin suffered a flat right rear in his heat while operating in fourth but earned an A-main pass from the semi.
Heading for Saturday's Haubstadt Hustler, Windom held a slim two-point lead over Bacon while Stockon lurked in third, needing to make up a 48-point deficit at his home track. Leary and Grant now needed miracles.
Making a second consecutive solo excursion on Saturday, I spent nearly nine hours behind the wheel between the two days. That tour to Tri-State Speedway is always enjoyable in the daylight, taking the scenic route of 67/57/50/241/41 with a short stop in Washington for a butterscotch shake at Mason's Root Beer Stand. Concerned about parking in Tommy Helfrich's back 40, I bypassed a foot-long chili dog and onion rings for a spot on the U.S. 41 side.
Expecting a championship contender to once again step up in this stretch run, the most logical choice would have been Fort Branch based Chase Stockon, but only if Kyle Cummins had some sort of issue. After Kyle lost the June 14thseason opener to first-time USAC victor Stephen Schnapf due to engine issues, Cummins started another TSS streak, winning four in a row with Rock Steady Racing. As it turned out, my predictions were right on the money. The one thing I did not predict was another first-time USAC winner, as Vincennes, Indiana youngster Kendall Ruble showed that his Tri-State speed over the last two seasons was no fluke.
With MSCS rules always reigning supreme in this co-sanction with USAC, timed hot laps lined up the heats and inverted the fastest four. One of the quickest in the surprisingly slim 31-car field was Ruble, who also ruled the first heat from fourth and would open the 40-lap, $10,000 to win finale from fourth. Kyle Cummins duplicated Ruble's feat and would propel from the pole. If I were a betting man, I would have put everything I had on the pride of Princeton. It is a good thing I am not a betting man…
Third heat winner Chase Stockon joined Kyle Cummins from the front row while second heat winner and thrice Hustler victor Kevin Thomas, Jr. flanked Ruble. Most surprising, Cummins trailed Stockon and Ruble by the time they reached the backstretch. Ruble snuck under Stockon on lap three, but "Showtime" returned the favor with a high side sweep through turn two. After a couple of early cautions (Jonathan Vennard/Chayse Hayhurst and Dakota Jackson), the bulk of the affair contained green flag action. Staying green for so long meant lapped traffic entered the equation, key to building mouth-watering late-race drama. With 12 to go, Cummins was breathing down the necks of Stockon and Ruble and three laps later, Ruble would be ruling the roost when Stockon smacked backstretch concrete. Trying both top and bottom, Kyle secured second and immediately pounced when Kendall slid wide at the entry to turn one on lap 34. Cummins (low) and Ruble (high) went wheel to wheel down the narrow back chute, connecting as they set up for the third turn. Cummins promptly spun and swallowed Carson Short, Dave Darland, and fourth-running KTJ. All but KTJ returned to battle.
Ruble upset the championship contender apple cart and was able to fend off a ferocious attack from Stockon, unfazed by the bright lights and big stage to secure the big score. Chase gained some ground in his bid for the national title, but not nearly enough. Jadon Rogers started 14th and finished third, the best career USAC finish for the high school senior. Robert Ballou began 18th and ended fourth while Critter Malone moved from 19th to 5th after taking 3rd from 13th in the B. Chris Windom used a startling last turn, last lap surge to steal sixth from Justin Grant. Bacon, Leary, and Cummins rounded out the top-ten. Seeing such impressive passing performances in the top-five makes me wish all USAC quarter-mile races were 40 laps in length. Exiting Haubstadt, Windom maintained an eight-point advantage over Bacon. Stockon was still in the shadows with a 36-point deficit. Grant and Leary fell further behind.
But wait - all that changed with the October 1st announcement of the disqualification of Kendall Ruble, as the results of a post-race tire compound test indicated that Ruble's right rear Hoosier had been chemically altered. Thus, Kendall and his family-run team had to forfeit winnings of $10,000 in addition to being suspended six races from both MSCS and USAC competition. A $2,500 fine was also levied. In this era of spec Hoosiers, I have heard rumblings for years of teams soaking tires. Therefore, it is hard to imagine that this was the first major offense, but this year I only know of one other instance in which the rule was violated but not publicized. Perhaps there were more? Chase Stockon is now the official winner of the Haubstadt Hustler, but that did not help his championship cause as the other contenders gained the same amount of points.
Aside from the surprise first-time winner, the contact between the two leaders, and the disqualification of that first-time winner, the central post-race story was the condition of Owensville, Indiana sprint car rookie Stan Beadles. Beadles and Brandon Mattox were duking it out on the final lap of the first heat for the final transfer position but contact from Mattox shoved Beadles into the front stretch wall. Stan inverted and landed on all four wheels, immediately catching fire. I am not just talking about any old fire, but rather an absolute inferno, so unusual to see such massive flames from an alcohol fueled engine. Those flames completely engulfed the car and the driver while Stan frantically attempted to exit. Easily the worst blaze I have ever witnessed in open wheel action, once he was able to pull himself to the top of the roll cage, he fell backwards into the inferno. Safety personnel eventually extinguished the flames, but not soon enough for Beadles to avoid serious injuries. Life-lined later that night to Indianapolis, by Thursday he was ready for surgery, as skin was taken from his right thigh to give new life to his severely charred hands and left leg. After additional work was performed to clean up his arms, knees, right leg, and face, rather miraculously Stan was on his way home by Friday. It might be a long road ahead filled with insane amounts of pain and discomfort, but it sure does beat the alternative. In this year filled with lousy news, thank goodness that Stan Beadles survived and will eventually recover.
Serving as a last-minute replacement for Eldora's Four Crown Nationals, Gas City and Kokomo's Double-Double represented the final September rounds of this USAC national sprint car championship stretch run. Whenever I hear the term "Double-Double", immediately my mouth begins to water at the thought of a west coast excursion where invariably my first stop is In-N-Out Burger for their signature offering. This Indiana double-double is similarly satisfying, but for completely different reasons. Albeit extremely rare, a USAC sanctioned sprint and midget double-header on dirt is easily the most exciting combination of classes in all of automobile racing. Dirt midget events in Indiana are equally obscure, so this double-double was even more reason to salivate and celebrate.
Continuing the theme for this final full month of the USAC sprint car calendar, championship contenders were central players in the outcomes of these double-doubles. In fact, Gas City's top-five sprint car finishers contained each one of the five primary players. Utilizing a repaired DRC chassis after his upside-down excursion at Terre Haute, pole sitter C.J. Leary benefited from a lap 27 caution for Kyle Cummins to completely close an already shrinking gap to leader Justin Grant. Grant had exclusively operated around the infield tires since lifting the lead from Dave Darland on lap eight. Once back to green, Leary used a move through the middle of three and four to pilfer P1 and the eventual win, his third national score of 2020 but first as his own crew chief. Grant was slated to start fourth but was docked two rows for being late to feature staging. Displaying the benefits of a Thursday night test at this same speedway, Justin needed just eight circuitsto yank the lead from outside front row starter Darland. Despite the bitter agony of defeat, JG still managed to hold off quickest overall qualifier Bacon, Stockon, and Windom, the latter coming all the way from 22nd. Sixth on back was a massive dogfight that previously included Cummins. Shane Cottle clawed from 15th to collect sixth and was trailed by Darland, Jadon Rogers, Robert Ballou (from 18th), and Mario Clouser (from 23rd).By virtue of his quick-qualifier status and podium placement, Bacon leap-frogged Windom in the national points, headed to Kokomo with a narrow five-point margin. Stockon was still in the hunt with his 36-point deficit. Grant and Leary fell even further behind.
Oxnard, California's Ricky Lewis and Lapel's Evan Mosley were first-time USAC feature starters, finishing 19th and 20th. Mosley was guided by former USAC sprint car championship runner-up Tray House. Anton Hernandez also made the A in the Darland 36 but scratched with a cracked cylinder head. Two-time and defending track champion Thomas Meseraull encountered engine difficulties during qualifying in the Tom Eades 47. Behind the proverbial eight-ball, T-Mez transferred from C to B but pulled pit side. Troy, Ohio's Korbyn Hayslett was the first to finish outside of the semi-feature transfer position.
On Friday, Bacon was the quickest qualifier of the 43-car field at 12.195, but Rogers was best from the first flight in a brand-new DRC for Edwards Concrete Construction. Now calling Kokomo home via Wichita Falls, Texas, Brandon Long was third quickest in the first flight and wound up finishing 17th. Special Gas City appearances were made by Penngrove, California's Chase Johnson (14th in the Goodnight 22), Sun City, Arizona's Kyle Shipley, Lone Jack, Missouri's Braydon Cromwell, Cactus Flat, Missouri's Slater Helt, and Rushsylvania, Ohio's Tayte Williamson – all extremely colorful names of locales. During his heat, Shipley climbed a wheel and took a nasty end over end tumble down the backstretch. Kyle was ok, but his machine was out of commission for Saturday. Prior to Gas City, I neglected to mention that I enjoyed a carryout order of fish and chips from Payne's Restaurant, located just east of exit 259 off I-69. Operated by a true Englishman and well worth the wait, I hope to one day sample their sticky toffee pudding.
On Saturday, a barnburner of a feature saw fifth-starting Tyler Courtney keep Brady Bacon from collecting his first USAC sprint car score at Kokomo, perpetuating Courtney's2020 win it or wear it mantra at Indiana's most intense bullring. Leading as late as lap 27, Brady was in hot pursuit until the lapped machine of Critter Malone impeded his progress on the final go-round. Bacon was out front for a total of 18 laps and with his second-place finish extended his point lead to a whopping 30 over Chris Windom, who could only claim 9th after starting 18th. Central to Bacon's benefit was the fact that Chris once again qualified poorly and was unable to defeat Scotty Weir (Pedersen 4P) to win his heat. Chase Stockon was a solid third but could not make up any ground, now 40 points out. Brandon Mattox led the first six laps and wound up fourth, a career best in USAC circles. Shane Cottle fell from the pole position to fifth, still searching for his first USAC sprint car victory in K-town. Further back, Robert Ballou secured sixth, Kyle Cummins collected seventh, and Dave Darland earned eighth. From a 42-car field, Darland was the quickest overall qualifier at 13.068 seconds while Courtney topped the first flight. Now just three shy of Tom Bigelow's all-time mark for fast qualifier awards, Dave appeared extremely racy early in the night, as his third heat battle with Windom and Stockon was vintage Darland. Max Adams (Hazen 57) nipped Jake Swanson for the final feature pass via the semi.
After righting his September ship at Gas City, Kokomo was yet another crushing blow to Justin Grant's once-sterling season: 14th in his qualifying flight, 6th in his heat, and a DNF in the semi-feature after an entanglement flattened his left rear tire. Justin used his second provisional of the month to enable yet another rally, making it all the way back to 10th. Kokomo Sprint Week winner Leary was a disappointing 12th. Both were eliminated from title contention.
Kokomo was another grim reminder of this sport's potential for violence. In the semi-feature, Tim Creech was unable to avoid Kendall Ruble's right rear and performed a couple of quick snap rolls at the exit of turn four, abruptly stopping after launching cage first into the catch fence. Requiring nearly an hour to carefully extricate Tim, get him stabilized, insert tubes for intubation, and wait for another ambulance, he was in and out of consciousness while being airlifted to Indianapolis. Suffering a concussion, chest contusions, and a bruised lung, the beaten and battered Creech was released from St. Vincent Ascension Hospital on the following Monday, vowing that he will be back next season. Again, thank goodness for that news.
USAC's national midget division was also enjoying its own points race, but with a few less contenders. Driving for two different teams in 2020, NOS backed Chris Windom (Tucker-Boat) and Tyler Courtney (Clauson-Marshall) were locked in an airtight battle. Particularly significant for Windom is the fact that if he were to claim the title, he would become USAC's seventh Triple Crown king. Neither Chris nor Tyler came out on top on Friday evening, as Cannon McIntosh came from fourth to lead all but the first two laps in one of Keith Kunz's omnipotent Bullet/Toyota combinations. McIntosh was butter-smooth around the bottom of the quarter-mile, building a straightaway advantage on quick-qualifier Courtney (12.149) and collecting a sizeable sum of $5,000. Steering a Glenn Styres owned Spike/Stanton, Kyle Cummins took third after starting 11th, second quick from qualifications but unable to transfer from his heat. After parting ways with Hayward Motorsports, Tanner Thorson landed in a second King/Toyota owned by California's Tom Malloy and promptly produced 4th from 17th. Impressive rookie Emerson Axsom timed third and finished fourth in a Petry Motorsports Spike/Toyota. Justin Grant (Petry 5), Buddy Kofoid (from 18th), early leader Daison Pursley, 15th-starting Chris Windom, and Tanner Carrick were sixth through tenth. Thomas Meseraull started his RMS Racing Spike from seventh and appeared to have a car capable of winning. Unfortunately, his night was ruined when he spun while gunning for second, becoming the fourth and final caution of the contest. As teammate to T-Mez, Logan Seavey was wrenched by the one and only Davey Jones. Seavey clocked sixth but could do no better than 13th.
Midgets ran their feature first on Friday but were second on Saturday. On both evenings, the preferred path to paydirt was around the infield tires. Despite one more caution, Saturday's main was far more entertaining. Pole sitter Justin Grant led the first nine laps but fell through the field once overtaken. Fifth-starting Tyler Courtney won the fight for the extreme bottom and led to lap 22, but 14th-starting Chris Windom proved to be even better at hitting his marks, gaining some side bite, and launching low, aided by all those yellows in his methodical march. Easily obtaining his fourth feature win of the season and a check for five grand, Windom sure looked like championship material on this final Saturday of September, quieting Courtney, quick-qualifier Tanner Thorson (13.175), 16th-starting Cannon McIntosh, and Buddy Kofoid. Sixth through tenth included outside front row starter Brady Bacon (Hayward 19), 18th-starting Logan Seavey, Kyle Cummins, Chase Johnson, and Justin Grant. With 8 races left in the championship, Windom emerged 8 points ahead of Courtney.
Victims of finicky four-cylinders, Ethan Mitchell and Clinton Boyles (RMS 98) were Kokomo heat race casualties. Thomas Meseraull was once again a feature contender until an entanglement with Andrew Layser and Daison Pursley sent him to the sidelines. USAC debuts during this double-double came from Chase Randall (Petry 25), Brenham Crouch (Kunz 97), and Bryant Wiedeman (Kunz 67K). Randall placed 20th and 19th while Crouch and Wiedeman missed the cut on Friday but were 12th and 14th on Saturday. Full fields and packed grandstands confirmed that back to back midget/sprint doubleheaders are always an awesome idea. A first-time sampling from my father-in-law on Saturday night confirmed this to be true despite chilling winds from the west, a little bit of dust, and a long delay for Creech's crash.
Ending the season with eight events over the final four weekends, once the calendar was flipped to October reality suddenly hit me square between the eyes. Consistently cooler weather had arrived, my beloved Reds had already been eliminated from the playoffs, and the end of the USAC sprint car season was just one race away with Lawrenceburg's Fall Nationals. Enjoying a rare opportunity to have a passenger for the one hour and forty-four minute excursion, my nephew came along for the ride, wisely suggesting a pre-race stop in Shelbyville for Compton's Cow Palace. Thinking of last week's double-double theme, I over-ordered when I doubled-up on my burger at the Palace. That half-pound of patties was so filling that I willingly skipped a traditional post-Lawrenceburg stop at Skyline Chili. Having worked for three years in Shelbyville post-college, it had been far too long since I last occupied a booth at Compton's.
This final installment in this 2020 USAC sprint car campaign marked the first time since 2002 that the series did not head west for the season's conclusion. Brady Bacon was well in line to take his third national championship, requiring a disaster of epic proportions for Windom or Stockon to steal his crown. Watching hot laps and qualifying for the 37-car field high atop the grandstands, the wet and choppy cowboy surface immediately indicated who would be a factor by the end of the night. Jake Swanson's circuit of 13.659 was the best of the two flights, but Tyler Courtney's attack could not be ignored, recalling similar speed at this Sprint Week stop in July. Whether it be Eldora or The Burg, Sunshine is not afraid of living on the edge. Bacon and Windom were solidly up front in their qualifying flight, but Chase Stockon was not: 15th out of 18 cars in his half of the order. My veteran ears determined that Stockon's powerplant simply did not sound crisp, but his team insisted otherwise. Nevertheless, Chase was unable to dig out of that qualifying hole the rest of the night, saddled with an uncharacteristic feature finish of 15th after starting dead-last.
Given their back and forth battle over these final four weeks, it was rather appropriate that Windom and Bacon would share the front row for the thirty-lap finale, rushed to conclusion because of impending wet weather. By the time that a pair of cautions came for Logan Seavey and Mario Clouser at laps 12 and 13, Brady had built a full-straightaway advantage on Windom and fourth-starting Courtney. Leaving 17 laps to determine the payee of the $10,000 winner's check, Courtney would coerce the lead on lap 14 by bombarding the bottom, gaining significant forward bite from mechanic Jake Argo's setup. However, it was immediately evident that all was not right with the Clauson-Marshall machine, as a small stream of smoke or steam could be spotted underneath the headers. As time wore on, the issue only intensified, allowing Bacon and ninth-starting Kevin Thomas, Jr. to stay close. With 9 go to, Courtney was suddenly sideways atop the entrance to turn one and allowed Bacon to return to first. High atop three and four, Tyler tapped Brady's rear bumper and applied heavy heat despite a compromised power plant. One lap later, a breathtaking maneuver saw Courtney thread a very thin needle between car number 69 and the front stretch concrete, dramatically seizing the lead on lap 25. With Bacon bottled up in traffic, Courtney crossed first under the 9:03 PM checkered flag. Brady's runner-up was easily enough to earn him the championship. Thomas took third, Windom was fourth, and C.J. Leary landed fifth. Sixth through tenth in the original rundown contained Robert Ballou (from 19th), Kyle Cummins, Justin Grant, Dave Darland (from 18th), and Jake Swanson.
However, the finishing order would soon be amended after Courtney's car came up 15 pounds light at the Lawrenceburg Speedway scales. That trail of steam or smoke was in fact steam, as a rock punctured the radiator and completely drained two gallons of fluid from the system. After some deliberation, USAC pulled out their own scales to confirm the reading, which wound up being one pound lighter at 1,359 pounds. I was informed that two gallons of water weighs just over 16 pounds, so Courtney's NOS Turbo Spike/Rider would have been right on the 1,375 minimum weight (with driver) had the liquid not escaped. Bitterly disappointing for the CMR squad, I was impressed with just how close they came to producing a car that met USAC's minimum. Much like Haubstadt, everyone moved up a position, awarding Cole Bodine his first USAC national sprint car top-ten. Winner of the third heat, this was Bodine's third race in a Spike chassis, a former wingless backup to Tyler Courtney that is now owned by Cole's father Kevin and fellow Rossville resident Lynn Crow. Local regular J.J. Hughes also won a heat and started seventh. J.J. could only collect 17th at the conclusion.
Thus, the feature win (his sixth of the season) and the national championship appropriately went to Brady Bacon. Cream truly rises to the top as all but one of the eight winners over the last four weeks came from the five championship candidates. Even though the entry was listed under Milford, Ohio's Dynamics, Inc. (Hoffman Auto Racing), this was the first title for what was Brady's own squad that is based out of Union City, Ohio, guided by longtime Bacon backer and Factory Kahne shock expert Matt Hummel. Before the season ever started, Bacon asked longtime Hoffman Racing principal Rob Hoffman if he would like to join him in his pursuit of the title, knowing that Rob's funding and participation would be all but absent. An extremely elated Hoffman was on-hand to celebrate the team's 12thUSAC sprint car championship, a mark that will likely never be equaled.
Unfortunately, those random rocks that cost Courtney the win were detrimental to a few others. Chris Windom suffered two flat right rears, believed to have been sliced by sharp stones. Robert Ballou cut a right rear tire while leading his heat race, spoiling a potential start from the fourth row. On lap 13 of the feature, Mario Clouser had a rock shoot through his hood, damaging his air box and knocking off an ignition wire. Dirt track racing and the infinite variables involved in prepping a playing field makes perfection almost impossible, but I have confidence that the competitors' complaints over Lawrenceburg's surface will be addressed during the off-season. Speaking as a paying customer, I enjoy supporting Dave Rudisell and his friendly staff in their promotion and operation of these special events at this fantastic facility. Whether you are a proponent of the old quarter-mile circle or the newer 3/8ths, it is still such a great place to witness an open wheel event.
Ludlow, Illinois mayor Steve Thomas suffered the only upside-down excursion at the Lawrenceburg finale. Starting at the drop of the green flag in the semi-feature, several cars attempted to avoid Chase Stockon's wall contact. Steve climbed a competitor's left front wheel and went for a rather long and vicious ride, ending atop the turn one banking. Spared from serious injury thanks to top-notch safety gear (of which Steve is a salesman) and excellent chassis welding and fabrication from Flea Ruzic, Thomas gingerly emerged from the wreckage under his own power. Earlier in the evening, I spoke with Steve and his 86-year-old father Al, whose 49-year consecutive streak of racing may come to an end if he cannot find a race before the end of the season. Mr. T. recently recovered from surgery to address an aortic aneurysm and says he is feeling well enough to get behind the wheel once again. You would be hard pressed to find a more friendly family than the Thomas's, true ambassadors for the sport of sprint car racing.
Cringing while watching the final few laps of NASCAR cup racing at Talladega the next day, I could not help but shake my head, wondering why that series continues to trip over its own two feet while continually reinventing itself and attempting to manufacture excitement. Danger be damned - just remove the restrictions and let the boys have at it. It is not that complicated.
On the other hand, sprint car racing, especially with the United States Auto Club, seems to have a solid, simple formula that needs no manipulation or gimmicks. In this watered-down world, there is nothing artificial about it, so refreshing to observe in-person. In a series shortened to 27 races because of an enormous amount of COVID-19 cancellations, for the third consecutive year the championship title fight went right down to the wire. For this final month stretch run, five men made each of the eight events an experience. Brady Bacon completed the campaign 39 points ahead of Chris Windom, with Chase Stockon, C.J. Leary, and Justin Grant withering in the wind after a few too many sub-par showings. Fun to watch the point lead change hands four times, it was equally painful to document Grant's heartbreaking downward spiral, as he and Topp Motorsports are still in search of their first USAC title. Showing supreme speed all season long, Bacon earned his championship honors with some determined drives and rock-solid consistency after some frustrating mid-year mechanical difficulties left him in a points hole. Having burst onto the scene way back in 2006, he has been at this game for quite some time – time enough to begin reaping some serious rewards.
After arriving home from the Lawrenceburg USAC finale, sadly I learned of the loss of longtime Indiana bullring scene competitor and friend Buddy Cunningham, yet another difficult bit of news to digest in what has been a trying year. Hearing in early September how Buddy had been dealing with liver cancer these last few months, at that time I was informed that he had just weeks to live. Given that I had spoken with him and shook hands at the Paragon Midget Week meeting in mid-June, the news came as shock as I could not tell that anything was different for Buddy. Always grinning from ear to ear and eager to share his thoughts on how he could find more speed from his equipment, he was simply happy to be in the pit area with something to work on or strap into. A graduate of Owen Valley High School who earned his living as an auto mechanic, Buddy's life and mind were completely consumed by anything with wheels. Building his first racing stock car two years before he was old enough to drive, he was a Bloomington Speedway modified driving champion before turning his attention to sprint cars. Armed with determination, some Wynn's backing, and a new Stealth chassis, as a sprint car rookie he boldly took on such daunting USAC venues as Winchester and Eldora. Spending the majority of his career as a weekend warrior on the local bullrings, eventually Buddy's two sons Josh and Mitch emerged, maturing into excellent chauffeurs who could also maintain their own equipment. Not uncommon to see all three in action on the same evening and not unlike the famed Kinser clan, the Cunningham's worked hard during the week to support their need for speed, truly a positive representation of the Southern Indiana working-class sprint car scene. Loving his kids, grandkids, dog, and his solitude while straddling a motorcycle, Buddy left this Earth far too soon, some 28 days ahead of his milestone 60th birthday. Yet again, another friendly, familiar face will no longer be around to greet me when the season starts up in 2021. I know this is a part of life that becomes even more common as I grow older, but that does not mean I have to like it. May you rest in peace Buddy Jay Cunningham. You were a good man.
Weather permitting, October's remaining rounds of racing could take me to Haubstadt, Kokomo (times two or three), and Springfield, which would be my first time to cross the Indiana state line in 2020. I hope to see all of you there, hopefully putting an exclamation point on this rather unusual but highly concentrated and entertaining racing campaign.
Volume 22, Number 5
About Time
Just when I am starting to get into a regular racing rhythm, the flipping of the calendar to September reminds that the end of this abbreviated season is all too near. By now, it seems strange to still be experiencing some first-time occurrences for 2020, but the reality is that this campaign is only three months old, so naturally such a thing is still possible. Better late than never seems like a suitable phrase to encapsulate the events of this Labor Day weekend, a three-day respite that felt a lot more like Memorial Dayweekend given my desired destinations.
As a regular attendee since 1987, never have I waited this long in the year to get to Bloomington Speedway. With nearly everything in 2020 being out of the norm, perhaps this is par for this crazy course. Monroe County COVID restrictions kept newly minted Bloomington Speedway promoter/operator Joe Spiker from opening his gates to fans until late July. Wet weather spoiled the grand reopening for Indiana Sprint Week, eventually offering unsanctioned wingless sprint car contests on August 7th and August 21st(won by Tye Mihocko and Brady Short). Friday September 4thwas the Josh Burton Memorial for the Midwest Sprint Car Series, normally held on the Friday leading up to the Indianapolis 500. Attracting 34 cars for a winning sum of $5,000, participation was more than respectable but could have been much more substantial had USAC not been active in Missouri. Having birthday boy Dave Darland (turning 54), Chase Stockon, and Kevin Thomas, Jr. in the house, it would be interesting to see how that trio held up against local standouts like Kyle Cummins, A.J. Hopkins, Jordan Kinser, and Brady Short.
After claiming the Indiana Sprint Week title and maintaining an impressive consistency since his merging with KO Motorsports in late June, it was hard to comprehend how Chase Stockon had not won a feature event all season. About time to remedy that irregularity, Stockon's sizeable score at the Burton Memorial had to register as extra special. After claiming honors in heat race one and starting the feature from fourth, Chase immediately found the low groove to his liking, surging past early leader Dave Darland just as a lap nine caution flag waved for a slowing Aric Gentry. Unfamiliar with MSCS rules, I was initially surprised that Stockon held the top spot when going back to green, as a full lap had not been completed. When action resumed, Darland slipped over the front stretch edge and allowed second heat hero and sentimental favorite A.J. Hopkins (Burton 04) to scoot to second. With Stockon rolling the middle and bottom while Hopkins hacked away at the skyscraper cushion, the ensuing battled reminded that two distinct Bloomington grooves always equates to Friday night satisfaction. Lapped traffic entered the equation for the last half of the thirty-lap grind, so Chase had to make some difficult and timely decisions. No doubt, he had to sense the menacing presence of Hopkins, who was trying to award the Burton family this treasured trophy for the first time. Stockon switched lanes to avoid congestion and thwart any high-side heroics from his nemesis, but A.J.'s attack of that curbwas equally brave, spectacular, and effective, reducing the distance to Chase's rear bumper with every tour. A Hopkins turn one slider with three laps remaining briefly propelled the 04 to P1, but Stockon's immediate crossover squashed that threat, sealing the deal with a flawless final two laps. All in all, it was a thrilling feature that made me appreciate the preservation of Bloomington Speedway that much more.
Hopkins, Darland, Kinser, and third heat winner Jonathan Vennard rounded out the top-five. Tye Mihocko, Thomas, Isaac Chapple, Dakota Jackson (from 17th), and Brandon Mattox (from 19th) were sixth through tenth. Kyle Cummins could only cop 12th, involved in a heat race incident with Brandon Spencer and Jadon Rogers. Forced to toil from 13th in the B-main, he stole the final transfer on the final lap through the final set of corners.
Speaking of that B-main, DRC chassis constructor Robert Browntook a nasty ride over the turn three bank after touching wheels with Matt Thompson. Robert was third quickest in his qualifying group and looked like he was finding his groove before barrel-rolling and chucking parts for what seemed like forever. "Slide Job Bob"eventually landed on all four wheels just before the drainage ditch and admitted two days later that he temporarily lost his eyesight. Mentioning to me that the safety crew would not let him self-extricate from the wreckage, he was loaded into an ambulance that only made it as far as the parking lot. Tweeting about his financial plight an hour or two after the incident, he literally invested everything he had into the construction of this machine. On Sunday at Kokomo, a very sore Brown was showing a serious case of redeye while assisting Tye Mihocko. Robert's arrangement with Tye hinged upon his help of unloading the mangled machine on Monday. Caught on video by my older brother Jeff, I showed Bob the crash video for the first time on Sunday, amazed to see that some of the spewage included his driving gloves. Once again, we are reminded at the dangers involved in this rather extreme sport.
Thoroughly impressed with Joe Spiker's work at restoring the old grandstand seating on the hillside, in lieu of the old bleacher boards huge concrete blocks were inserted into the ground and laid on their side, allowing fans to plop down lawn chairs and enjoy action in an extremely intimate setting. With fresh concrete poured up top and hand railings installed;Bloomington Speedway seating has never looked better. Enjoying the evening in the company of my own family, my 87-year-old father made the trip down with my sister Jenny and brother Jeff, who had not been here since 1992. My nephew Danny and his wife Courtney brought their soon-to-be three year-old son Graham, whose first-ever race of any kind came at Bloomington in the spring of 2018. Other than having my own wife in attendance, I couldn't think of a better way of spending a Friday evening.
Saturday's 70th running of the Little 500 offered picture-perfect weather and yet another resolution to an inequity that had been outstanding for many years. The question of when asphalt expert Bobby Santos would finally win the Little 500 was finally answered affirmatively on Saturday September 5th. Behind the wheel of his familiar DJ Racing number 22 Beast, Santos had the speed, some excellent pit work, and a little bit of luck, affirmatively answering with his convincing score.
2020's Little 500 was once again all about tires, specifically who had the freshest set in the waning stages. Santos pitted on lap 403 and somehow emerged on same lap as leader Shane Hollingsworth (Nolen 20), who had most recently pitted on lap 339. A pole-sitter for the second year in a row and a three-time winner in just five previous starts, Kody Swanson led the majority of the first half (140 laps) but also pitted with Santos for that final time. Kody passed Bobby for second on lap 417 but exited the affair seven laps later after smoke emerged from under the hood of his Nolen Racing Beast/Tranter V-6. Santos inherited second and eventually wrestled the lead from Hollingsworth on lap 468. Shane held on for second, his fifth top-five in 12 starts and his best-ever showing. Although this year was not to be, Hollingsworth has become a consistent threateven though this is the only race he runs each year.
Santos and Hollingsworth were the only two to finish on the same lap. Tyler Roahrig led a big chunk of the race in the middle stages but wound up one lap down in third. Although I didn't take any notes, my recollection was that Tyler pitted three times, needing rubber around the same time as Santos and Swanson. Fourth through sixth were Kyle O'Gara, Eric Gordon (Doran 77 – with V-6 power), and Brian Tyler (in a Contos Racing tribute car) – all two laps down. Gordon never quite had the necessary speed, surviving an early turn one attack from John Inman, who climbed over his left rear wheel and nearly scaled his roll cage. Caleb Armstrong was 9 laps down in 7th, leading laps 185 to 204 before running out of fuel. Kenny Schrader (Armstrong 78) once again survived to see the finish: 12 laps down in 8th. Jerry Coons, Jr. (Brewer 64) was 17 laps down in 9th while Mickey Kempgens was a whopping 23 laps down in 10th.
Much like tires, attrition is always a Little 500 story. Two-time winner Jacob Wilson was one of the first out after being swept up in the first calamity on lap 21. Billy Wease was running near the front in his own Beast before displaying some serious smoke signals, calling it quits on lap 83. 2017 winner Kyle Hamilton was out on lap 285 after contact with John Inman. Aaron Pierce was simply not a factor and was finished by lap 372. Brian Gerster was in contention for a podium before a portion of the right front frame of his Beast broke on lap 377.
Winning in his seventh start, perhaps it was about time Bobby got the win, as he's claimed just about every other major event conducted on blacktop. Finishing second in 2017 and 2019 and fifth in 2016, he led 261 laps in 2016 and was also up front for 64 circuits in 2015. With this win comes perhaps the most unique statistic known to mankind: Santos becomes the first to win the Little 500 and Night Before the 500 in the same year, of course made possible by unique scheduling. Examining the excellent Little 500 website chock full of intriguing statistics, I learned that Bobby was in good company with the length of time it took to reach the 500's victory lane. It took Brian Tyler 14 tries to finally succeed in 2006. Dick Gaines needed eight starts to take top honors in 1973. Florida's Jim Childers collected the big check in 1992 after seven attempts. Chet Fillip needed the same amount to score in 1999. And, Jacob Wilson won in 2013 after six starts.
The next day offered options of MSCS at Haubstadt and Kokomo's Vince Osman Memorial. Choosing to keep costs down by staying close to home, unfortunately my normally stress-free 45-minute commute to Kokomo was not without drama, as the low tire pressure light came on just ten minutes into my trip. Airing up at the Speedway at 236th and 31 (across from Jim Keeker's compound) but finding no signs of foreign objects, I eventually made it to and from Kokomo with an apparent slow leak. Finally finding a nail in my left rear the next day, if I had to guess, it was picked up in the weed-infested Anderson overflow parking lot on Saturday. My second such incident in the span of two months, a mental note was made in regard to next year's Little 5: be mindful and wary of those precious parking spots, as they could be costly.
Only 19 sprint cars signed in on this Sunday, two less than Haubstadt. Several notables were missing in action, as a Rushville TQ contest (Darland, Leary), Lake of the Ozarks WAR (Bacon), or a rare day off (Grant, Cottle) kept car counts down. Nevertheless, the Kokomo cream managed to rise to the top, just as it always does on Indiana's most prestigious sprint car stage. Kevin Thomas, Jr. was the lone USAC sprint car regular in attendance and it came as no surprise that he would lay claim to his first Kokomo sprint car feature victory since July 3rd, 2018. Executing a clean sweep, KTJ was quickest from two qualifying groups (13.310), outdistanced Scotty Weir (Pedersen 4P) to win his heat, and led all but six feature laps after beginning from the outside of the front row in his usual Dr. Pepper DRC chassis. First heat winner Tye Mihocko propelled from the pole and led those first six circuits before leaving the bottom open through three and four. While Thomas sailed away, all eyes focused on the four-car fight for runner-up rights. Weir, Jake Swanson, Mihocko, and Clinton Boyles (Hazen 57) were embroiled in an entertaining battle that was interrupted by a Cole Bodine/Justin Lewis twin spin. Leaving just three laps to finalize the outcome, fifth-running Mihocko stormed the top but was squeezed into the backstretch concrete by Boyles. Thomas had no trouble holding off Swanson, whose white flag wheel stand nearly tipped him over. Weir wound up third, enjoying renewed Pedersen power after son Ryan and father Scott reverted to their previous year combination. Many people may not know, but the Pedersen piece still utilizes antiquated dash-12 heads. Fourth and fifth were Boyles and Adam Byrkett. Sterling Cling, Brian VanMeveren, Brandon Long, Brayden Clark, and Zack Pretorius rounded out the top-ten.
Making the long drive back from Sweet Springs, Missouri to lock up a Kokomo Speedway track championship was Thomas Meseraull. After topping the timing charts in his group, Meseraull's Tom Eades 47 suddenly slowed from its heat race run, breaking a rocker arm on the nearly new engine recently acquired by Dave Stensland. After borrowing a set of rockers from Kevin Thomas, Jr., rather than risk further damage to their pricey piece, the feature plan was to remove the spark plug from the affected cylinder and take the start money, pulling in as soon as possible. Needing to finish 15th or better to claim the title, Meseraull made it to tenth on just seven cylinders before exiting stage left. Despite not being in attendance, Brady Bacon bagged the resume-building stat of being a Kokomo king for one year.
Just like Stockon and Santos on Friday and Saturday, it was about time KTJ got that Kokomo win out of the way on Sunday, especially after encountering magneto issues on consecutive Smackdown evenings while operating in second and third. With only two wins achieved in 2020 (both at Putnamville), no doubt this has been a hugely disappointing campaign for Thomas, whose sprint car collected seven winning checks in 2019. Bad mojo from crashes/contact while racing for the lead at Paragon (Midget Week) and Gas City (Sprint Week), crew chief turnover (Bob Curtis to Jason McDougal), and changes in shock builders (LST to CSI) seemed to keep Kevin in a funk. However, the chemistry between himself and McDougal seems to be building. Amazing what just one win can do for KTJ's confidence, although there is not a ton of time left in 2020, I would not be surprised if this opens the flood gates.
As we turn the corner to finish off this abbreviated racing calendar, there is no time like the present to get a few more firsts out of the way. So long as they remain positive, I say keep 'em coming.
Volume 22, Number 4
Feeling Familiar
As far back as I can remember, the concepts of routine and order have ruled my world. Reminded by my older siblings that I was quite the handful in my younger years, I frequently lost my cool whenever encountering any deviation from the norm. Decades later, I am the same human being, only slightly more tolerant of unpleasant surprises. However, my obsessive-compulsiveness still leads to angst when even the most minor detail hangs in the balance.
Thus, it should come as no surprise as to why I have experienced so much stress in 2020.You can take away my opportunities for enjoyment, but I will eventually find a way to adapt. However, that does not mean I have to like that adaptation. My world was partially restored with a mid-June return to racetracks, but all that anticipation and genuine excitement normally enjoyed in the early weeks of spring were squashed. Although the season suddenly sprang to life with Indiana Midget Week, annual highlights like the Indianapolis 500, Little 500, and Hoosier Hundred were postponed for several months. Mix in a fear of losing my job, a huge pay cut, the unexpected demise of close friends/mentors, and an eventual switch in employers and you can only imagine my inability to feel any amount of relaxation.
Fast-forward to early August and the news that I would not be attending my 35th Indianapolis 500 only added to the frustration, disappointment, and emptiness that has defined the year, forced to once again modify my routine. Indy might be Indy, but how normal would a 500 feel in August anyway? Can you imagine the same ambience with just a fraction of fans? Nevertheless, Taps and Back Home Again in Indiana still gave goosebumps and drew tears while watching from home. Those are some familiar feelings that I look forward to experiencing again, but only in-person.
Choosing to kick off my Indy 500 weekend with Gas City I-69 Speedway's Dale Korporal Candyman Classic, this was an enticing local sprint car twin-bill paying $2,020 to the winner of each 20-lap feature. An additional $500 carrot was dangled to anyone who could accomplish an evening sweep. 19 days had expired since my most recent racing excursion, so clearly my appetite for action is not what it used to be. This can be attributable to this odd season that has generally been lacking electricity, but in looking at the calendar and realizing that the season would be concluding far too soon, suddenly that oh-so-familiar need for speed kicked in.
Beginning from my office at 56th and Post Road on Indy's east side, I employed State Roads 67 and 13 to make a quick stop at Bonge's Tavern to retrieve a seat cushion left there the previous Friday by a first-time guest in my dinner party. While I was at the restaurant, I asked myself a rather rhetorical question: why not grab a Perkinsville Pork entrée and slice of Key Lime Pie? Handed a rather potent can of Pax Verum's Nectar of the Gods, I made the food and beverage disappear in record time in the Mercantile 37 parking lot at the corner of highways 37 and 13. Dining from a picnic table and peering across the field at the Steve and Barb Remington homestead, my mood suddenly turned reflective, as it had been 13 days since Steve's passing. Craving those same irresistible feelings of excitement and adventure as I experienced all those years ago while riding with Rem, obviously such a thing is just not possible. I realize that how much I make of each day and each excursion is entirely up to me, but sadly my current frame of mind cannot allow it. The best that these current-day trips can offer are flashbacks to a much more innocent era when an insane amount of passion fueled an unquenchable desire. If I can be transported back in time and relive a moment or two, then all the better. It is all about those familiar feelings for me, as that is about the only sense of comfort I can achieve these days. Daydreaming for too long, I eventually snap back to reality, ultimately realizing that I do not have it so bad. That's the conclusion I came to while conversing with former Joe Roush assistant Kevin Bledsoe as we waited for the Gas City post-race traffic to thin out.
Those welcomed familiar feelings were spurred by a few unexpected Gas City guests from days gone by. Former Friday night regular A.J. Anderson was immediately encountered as I was looking for a place to park. Here to see Scotty Weir compete in the Pedersen 4P, A.J. hadn't been on these grounds in nearly nine years. 1996 to 1999 track champion Mike Mann was assisting Brian Cripe on the EZR 36D of Indiana icon Dave Darland, who also had longtime mechanic Mike Fisher offering words of encouragement. Parked next to Darland was the father-son combo of Bob and Dustin Smith, with the Smith family's sprint car roots dating back to 1994. Ex-Eric Shively assistant Kevin Bodine was here with son Cole, whose former Gene Franckowiac Maxim (powered by an ex-Jeremy Ottinger J&D Chevy) was shook down earlier this year by none other than Jon Stanbrough, who also happened to be in the house. Longtime Stanbrough socket spinner Chris Hoyer and his mini-sprinting son Jack (now up to 30 feature wins in two seasons) were here to back the Bodine bunch.
Enjoying an excellent conversation with recent retiree Jim Simon, this was Jim's first racing outing of 2020. Jim spent the evening overseeing the efforts of his grandson Kyle. Simon said that after 62 years of employment at Collins Aerospace (formerly BFGoodrich, Goodrich, and United Technologies), he took a buyout and is now retired – but for how long? Always active and needing to find a way to adjust to a less hectic routine, Jim discussed the impending construction of a brand-new DRC chassis, noting how he continues to be impressed with his grandson's hands-on approach and attention to detail. From top to bottom, the fire still burns strong in this three-generation racing family, and it is always a huge bonus to get to speak to the patriarch.
Thirty-five cars strong, car and driver quality was solid on this particular Friday. USAC regulars Brady Bacon (Longworth 410), Kevin Thomas, Jr., Robert Ballou (whose only help included his girlfriend), and Dave Darland were in the house, as were local standouts Thomas Meseraull (own 00), Scotty Weir, Shane Cockrum (Paul 24P), and Clinton Boyles. Stevie Sussex (Wingo 77), Brian VanMeveren (debuting a new Maxim), and Critter Malone (own 7) served as added attractions.
With the decent field of talent, neither of the features were easy to enter. The first was a standard program while the second would take the top-12 finishers from the first feature and invert the top-ten. Then, eight more were added from a second consolation affair. Missing the cut from the first show included Smith (a scratch after his heat), Bodine, D'Alessio, Byrkett, Davis, Dues, James, Pretorius, Cribbs, Lewis, Mosley, Clark, Frederickson, Ketcham, and Van Meveren. That second consy took a lot of time to run with its three yellows and one red (Jamie Frederickson). With the exception of Bodine, more of the same names struggled to find the handle and missed it again.
By now, you know that Brady Bacon made the most of his Friday night by scoring both feature events, nearly taking home $5,000 in winnings. Opening fourth in the first feature, it took him less than four laps to seize the lead from outside front row starter Shane Cockrum. Committed to the bottom, Bacon's Triple X chassis agreed with his smooth application of brake and throttle. Into lapped traffic with five laps left, Brady had no issues in holding off sixth-starting Kevin Thomas, Jr., Boyles, Cockrum, and Ballou. Sixth through tenth included Meseraull, Sussex, Max Adams, Matt Westfall (from 17th), and Colten Cottle. Dave Darland spun twice, including the last lap, but somehow was credited with 13th even though he never took the checkered flag.
As for the second feature, Bacon's superior setup allowed him to charge from 10th to first in the span of 13 laps. Pole sitter Colten Cottle led early, quickly yielding to fourth-starting Sussex. Blasting the top, Stevie could not contain Brady's bottom-feeding frenzy. Matt Westfall started second and wound up reclaiming that position late. Ballou also eclipsed Sussex, who had to settle for fourth. KTJ collected his second top-five of the evening, but I can only imagine he was expecting double victories. Cottle, Simon, Darland, Meseraull, and Bodine (from 19th) rounded out the second half of the top-ten. All in all, it was an excellent way to spend a Friday evening. Gas City has three more Friday nights of sprint cars scheduled: 9/11, 9/25 (USAC James Dean Classic), and 10/2.
Pre-500 Friday competition for my dollar came from a standard Bloomington sprint car program (bagged by Brady Short) and IRP Silver Crown (Dave Steele Carb Night Classic). From the time he first set foot on Hoosier soil, I was in awe of the Man of Steele. However, I continue to have a hard time coughing up $25 or $30 to see a slim field of pavement crown cars in action. The primary reason: there just is not enough quality competition for Kody Swanson, or his brother Tanner who became the most successful SC driver in IRP history (six) with his win in Mike Bowman's machine. Five-time series champ Kody had been leading but brake issues on his Nolen 20 forced a pit stop and eventual 10th place finish, one lap down. Kudos to Kody, who started the night in grand style with his victory in the Indy Pro 2000 feature, his first drive for Legacy Autosport in the rear-engined equipment. Legacy is operated by the famed Meyer family, with patriarch Louis becoming Indy's first three-time winner. Following in their father's Meyer & Drake/Offenhauser footsteps, Louis Jr. (Sonny) and Louis III (Butch) became engine gurus of their own and carried on the family's rich Indy tradition. Great grandsons Louis Michael and Matthew Edouard are now heavily involved with Legacy Autosport. Always pouring over a thick notebook prior to racing, as expected Swanson put in his time and learned the ropes with Legacy, having toiled for the team in various capacities prior to this contest. Here's hoping that Kody keeps on stepping up the Road to Indy development ladder and gets to display his talents on the world's biggest stage, as he is the real deal. Unfortunately, a disappointing 12th place finish at Gateway killed the momentum of IRP, but hopefully that's just a blip on his bright radar screen.
There's nothing like nostalgia to offer some feeling of comfort in this crazy world. In this unending search for the old norm, I made my first trip to Indianapolis Raceway Park since 2009 for the return of the Night Before the 500. The first of its kind since 2014, this was the 70th running, beginning across the street from IMS back all the way back in 1946. This was my first Night Before the 500 since 2001, as I became a Little 500 faithful fairly early. Driving through my former home of Clermont (1997 to 2006), so many memories flooded my head and heart as I pulled through the main gate. Even though I'm not an asphalt guy, I have to admit that it felt damned good to be back, elated that such a solid crowd and healthy car count turned out to support the event.
With USAC applying a non-points special event sanction, 26 midgets and 26 sprint cars appeared, with the number of midgets rather impressive given the majority came from both coasts. By no surprise, Kody Swanson qualified quickest for both classes. His midget ride was an ex-Don Fike Beast/Esslinger now owned by Nick Bohanon and A.J. Felker. With a full hour allocated to time trials, teams could choose to withdraw their two-lap average and requalify if not initially satisfied, but very few did so. Californian Courtney Crone was one of the few exceptions, qualifying a solid third. Kody's best midget lap was 21.181, a long way from Chris Shultz's 1997 all-time mark of 20.373. Kody also topped the sprint car charts with a best lap 20.973, nailing the setup in his usual Nolen Racing Beast. This time however, he had power from a Tranter V-8 rather than a V-6. I am not certain of the USAC wingless sprint car record at IRP, but the best information I could find indicated that Jason McCord's mark of 20.016 from 2001 was still intact.
With just enough cars to make a solid starting lineup, there was no need for last chance affairs. Features for both divisions (30 laps for midgets, 40 for sprints) started straight-up, with midgets going first. Operating a Seymour Enterprises Beast with Stanton SR-11x power donated by Hayward Motorsports, 2006 NB4500 winner Bobby Santos led the first 15 laps from his outside front row starting spot. Rather surprisingly, his only challenge came from fifth starter Tanner Swanson, whose Spike/Toyota combination was a co-entry with Kenny Irwin Sr. and Scott Petry. That Spike was the last chassis to claim a NB4500 victory with Tracy Hines. Tanner took advantage of a restart for a Nathan Byrd wall banger to surprise Santos with a turn one dive bomb, leading the next four laps. However, it didn't take Bobby long to find his way back to the front. T. Swanson took second while Kyle Hamilton hauled from eighth to third in a Terry Klatt Beast/Chevy. Thomas Meseraull qualified fourth and finished in the same position for RMS Racing. 15 year-old NEMA star Jake Trainor found fifth. Frontrunners Kody Swanson (cut left rear tire) and Justin Grant were both DNFs.
Kody would not be denied in the sprint car nightcap, leading all the way to claim a sizeable sum of $10,000. Aaron Pierce started second and finished in the same position while Kyle Hamilton produced another podium for Klatt Enterprises. Tyler Roahrig and Tanner Swanson (Doran 77) were fourth and fifth in the quality-filled field. Kenny Schrader (fifth quick in the Armstrong 78) was first out after crashing with Nick Hamilton.
A week before Indy activities, it was also announced that the famed Hoosier Hundred would be making a return to the Indiana State Fairgrounds one-mile dirt oval on the same evening of the Indianapolis 500, as the planned resurfacing that favored year-round horse training never got off the ground. Later learning that the green flag of the 500 dropped at a ridiculously late 2:30, the Hoosier Hundred and Indy would overlap for the first time ever. Highly disappointed that I would not be able to catch the conclusion of the 500 from the comforts of home without missing HH qualifying, it is important to note that prior to 1971, these two events were once part of the same National Championship Trail. Heck, the Hoosier Hundred was only overshadowed by the 500 in terms of prestige and purse and even when the Silver Crown series branched off, Indy heavyweights like Foyt, Unser, and Andretti still competed on a regular basis.
Once I learned that 2020 superhero Kyle Larson would be a player in this 65th edition, I made the decision to join my nephew and brother Chris for the short trip to the corner of 38th Street and Fall Creek Boulevard, catching the 500 conclusion on an infield big screen. Extremely hard to stomach and slightly depressing, as I settled in to catch the final laps from the State Fairgrounds grandstand, all those early 500 experiences that so often ended in disappointment were rekindled. Disappointed for my Kiwi counterparts that Dixon and his dominant machine did not win, on the flip side I rejoiced in Sato's score, as his team strategist is former Indiana bullring scene star and friend Derek Davidson. As for the argument for a red flag, I was pleased that Indy Car series officials did not cave to the stock car philosophy, as it could have taken hours to repair that attenuator just to reach the conclusion.
Since 1996, the Hoosier/Hulman Hundred has generally been scheduled for the Thursday or Friday before the 500. This time, it was Sunday night, which offered a familiar feeling to 1989 when the HH was last conducted on this day of the week. On a super-soaked surface, my memory bank recalls that Jack Hewitt would easily win while eventual series champ Chuck Gurney pulled pit side because of vision issues caused by sticky soil. With the weekend's events being slightly out of order, that only added to the overall absence of August atmosphere, a stark contract to the month of May.
Nevertheless, Kyle Larson did his best to make me forget about everything that was wrong with the world. Qualifying his brand-new Sean Michael Motorsports Maxim/Kistler quickest from a field of 36 at 31.426 seconds, that time was just a tick off Johnny Parsons, Jr.'s 1995 record of 31.379 (in the Hoffman Auto Racing Oz-Car wrenched by Phil Poor). With the Indy Mile hosting flat-track motorcycles on Friday and Saturday night, Larson's time was aided by adhesion from a rubber-down surface. Despite being completely locked down, that did not diminish just how impressive his lap looked, over four-tenths quicker than Logan Seavey's 31.850. Seavey drove a DRC for Prestige Worldwide, a collaboration between Robbie Rice, Eric Barnhill and car constructor Joe Devin. After earning the pole, Kyle was forced to start 22nd as his team was one of seven that swapped a right rear tire post-qualifying. Knowing just how stout of a piece Larson strapped into, I had no doubt he could make some magic.
Despite only being at 25% fan capacity, Sunday night still offered a distinct Fairgrounds feeling. On this humongous stage, the smartest guy is most often rewarded with the win, but it is the boldest and the bravest who make the most lasting impressions. Larson's Sunday night drive was a little bit of both. Leaving the premises in complete awe of his talent, it was a lot like those late '80s and early '90s when the best of the best competed here on a regular basis.
Also reminding me of the days when Jack Hewitt may not have qualified Bob Hampshire's 63 quickest, it never took Jack very long to get to the front. The same could be said for Larson's 2020 Hoosier Hundred. Like the proverbial hot knife through butter, he was up to 8th by lap five and was 4th by lap nine when a yellow flew for Kyle Robbins. Using the middle groove to blow by his helpless opponents, his most impressive overtaking came when he passed one car high at the entry to turn one, immediately diving low to steal the bottom from another.
As the caution flag waved for Robbins, not everyone eyed amber bulbs at the exit of turn two because of issues with the traffic light. The resulting chain reaction tossed David Byrne, Kody Swanson, and Austin Nemire upside down. All chauffeurs were ok, but their equipment was killed. In the same spoton the ensuing restart, Carmen Perigo plugged the outside wall and took off tumbling. In their attempts to avoid Perigo, Brady Bacon and Johnny Heydenreichdid the same. The 1987 Hut 100 winner on this same mile, Heydenreich would suffer facial fractures and a concussion. Despite being competitive in both weekend Silver Crown contests, one wonders if Johnny's 64 year-old frame can take any more abuse.
The next restart was clean, with 14th-starting Tyler Courtney using it as an opportunity to sweep to the outside of race-long leader C.J. Leary. Meanwhile, Larson also employed the high line to steal third from Seavey through the third corner, immediately seizing second from Leary with similar maneuver in one. A lap 15 caution for Chris Urish allowed Larson to shadow the defending Hoosier Hundred winner for several circuits. Bobbing and weaving down the front stretch, Kyle drove it deep into turn three, again occupying the outside to escape with the premier position. Leading laps 25 through 29, one would have thought it would have been a dominating drive the rest of the distance. Not so, as he would lose the lead to C.J. Leary on lap 30 without an argument. Leary was out front for the next 39 tours, keeping a respectable distance between himself and Larson, who appeared to be conserving his equipment. C.J.'s charge was slowed by one red (Bryan Gossel) and two yellows (Chad Kemenah and Mike Haggenbottom).
It was that caution for Haggenbottom that allowed Larson a prime opportunity to pounce. Par for the course, he hauled past Leary at the entrance to turn one, again going upstairs to get the job done. Pitching his Maxim sideways as he was inching past Leary, he nearly chopped C.J.'s nose, ultimately stealing his line and the lead. Leary overdrove the corner and handed second to Courtney, who lasted another 11 laps before the engine expired in his Hans Lein entry.
It was smooth sailing the rest of the way for the new Hoosier Hundred hero, who clicked off his quickest circuits on laps 86, 87, 89, and 91 (32.943). Despite some late-race lighting issues in turn one, not even the darkest of shadows could keep Kyle from claiming yet another impressive victory, sweeping the weekend after picking off a pair of North Dakota World of Outlaws outings. Only 13 cars remained at the 10:21 PM conclusion, with Leary, top HH rookie Logan Seavey, Shane Cockrum (Five Three Motorsports), and Chris Windom (Goodnight 17) completing the first five. Cockrum and Windom began 23rd and 24th after swapping right rear rubber. Jake Swanson (DMW 10), Selinsgrove winner Shane Cottle, Justin Grant (from 20th), Kyle Cummins (from 26th in a Mach-1 for Pink 69), and Matt Goodnight (from 21st) scored sixth through tenth.
Exiting the premises and basking in the familiar Fairgrounds golden glow, I had to wonder if this was the final Hoosier Hundred. Or, would we be lucky enough to earn another reprieve in 2021? If not, it was one hell of a way to go out, as the bold and the brave blew my mind with the most epic of performances. If I haven't said it already, the lone bright spot to this bleak 2020 has been the utterly amazing summer of Kyle Larson. Decades from now, we will look back on this time as having been fortunate to observe his excellence.
That summertime feeling and the month of August always ends on the highest of notes with Kokomo Speedway's Sprint Car Smackdown. It should be noted that it was here that I finally felt some sense of normality in this odd 2020 racing calendar. Down from last year's four nights to just three, Smackdown's lofty standards were maintained with stout fields, intense wheel-to-wheel jousting, and high drama with huge national championship implications. Car counts of 49, 50, and 75 (including 39 for Saturday's separate BOSS contest) packed the pits, which included an intriguing array of west coast talent. Eight-time USAC-CRA champion Damion Gardner (Baldwin 5), Austin Williams (Sertich 92), Jake Swanson, Charles Davis, Jr., Eddie Tafoya, Jr., Stevie Sussex, and Kyle Shipley accounted for California and Arizona. IRA standout Bill Balog even made an appearance the first two nights, absent from Saturday's festivities however. Aside from a Friday afternoon storm that delayed festivities by an hour, weather was otherwise perfect, even requiring a post-sunset jacket for Saturday's cool and breezy conditions.
After action-packed opening rounds on Thursday and Friday were collected by Kyle Cummins, Saturday's finale offered an old-school Kokomo surface with its dark, damp dirt stacked high against the concrete. Tempting fate and enticing some balls-to-the-walls bravery, winged refugee Tyler Courtney reinforced the notion that he is the best when it is against the fence, besting Cummins to collect a sizeable sum of $11,000 and hoist his third Smackdown belt, repeating top honors from 2019. Courtney's achievement equaled that of Dave Darland, the Smackdown stud from 2013-2015.
Starting sixth in Saturday's big money finale, Courtney worked hard to improve his position in the opening laps, exchanging a flurry of slide jobs with new wonder kid Buddy Kofoid, who impressively made his wingless sprint car debut on Thursday as teammate to Logan Seavey in a Reinbold-Underwood Spike. Also having to contend with eighth-starting Chris Windom, by the halfway mark Tyler had advanced to third behind King of the Hill winner Brady Bacon and Cummins. A big-time bomb through three and four sent Courtney to second and while applying heat to Bacon, Brady tripped over the massive cushion exiting turn two on lap 28. This momentary lapse allowed Tyler's Clauson-Marshall Racing Spike/Rider to surge to first. An absolute animal while leaning against the ledge, Sunshine nearly threw it all away when kissing north end concrete with two to go. But, unlike previous 2020 Kokomo Speedway blunders while leading Midget and Sprint Week rounds, he kept his machine upright to claim the highest-profile wingless win of the season.
After soundly opening Smackdown with a pair of feature winsin his usual Rock Steady Racing Mach-1/Foxco, Kyle Cummins was easily the favorite entering Saturday night. On Thursday, he was quickest of all (12.957) in an epic timing light tango. After starting the feature from sixth, he only needed 13 laps to find first. Once in the lead, it was far from over, as he led a train of Tyler Courtney and Brady Bacon through thick Howard County congestion. With three laps left, Courtney had closed considerably and attempted to diamond the first set of corners before encountering the lapped car of Damion Gardner. Sunshine suddenly slowed and connected with Tyler Thomas, leaving his left rear rubber flat. Bacon arrived on the scene and rode out a bucking bronco, nearly stealing the win from Cummins on the first of two green/white/checkered runs. On Friday, Kyle was fourth fastest in his qualifying group but earned a front row feature starting spot, leading all thirty tours. Just like Thursday, he endured heavy pressure, this time coming from ninth-starting Chris Windom. Chris dug deep to throw everything he had at the leader but the pride of Princeton, Indiana had an answer for every one of Windom's tricks, employing all three lanes. Exiting from the King of the Hill's first round and forced to start the finale from fifth, early on Kyle kissed concrete but remained in the hunt. As the race wore on, he could not muster enough speed on that tricky top shelf to mount a serious threat to Courtney. Cummins, crew chief Tim Spindler, and car owner Hank Byram left Kokomo with two wins and a second on the sport's biggest stage, silencing any critics who foolishly believe that Kyle is a one track wonder. As far back as 2003 when he was just 15 years age, I've been a big believer in Kyle's talents, especially when he claimed a Paragon feature win in just a handful of career sprint car starts. 2020 Smackdown served as a wake-up call for those non-believers.
Leading off with feature finishes of 10th and 7th (recovering from a second lap stoppage in the latter), C.J. Leary ended the weekend third after starting second, nearly landing in the runner-up slot after a last lap exchange with Cummins. Brady Bacon led the first 27 tours from pole but fell to fourth. However, after solid showings of second and fifth on the opening nights, that allowed him to leave K-town with the USAC sprint car point lead, leapfrogging Chase Stockon and Justin Grant. I'll have more on Grant in a moment. Buddy Kofoid made the most of his wingless sprint car debut for Andy Reinbold, collecting fifth after fourths on Thursday and Friday. Attacking Kokomo's intimidating cushion and concrete like a midget, Kofoid showed no fear and impressed this veteran fan. Here's hoping Buddy won't limit his activities to just midgets and winged sprinters.
After struggling in qualifying, Chris Windom had to work hard on Thursday and Friday, moving from 21st to 8th and from 9th to 2nd. Chris scored sixth from eighth on Saturday. Logan Seavey had an up and down week: 6th and 13th before solidifying 7th on Saturday. Taking the controls of the Tom Eades Racing DRC with fresh power provided by Dave Stensland, Thomas Meseraull was fifth on Thursday before qualifying quickest on Friday and briefly leading the feature before a Cummins crossover. T-Mez fell from 4th to 8th in the finale. Chase Stockon was his usual solid self, 7th, 8th, and 9th in the KO Motorsports Hutson John Deere Velocity/Fisher. Shane Cottle had an eventful three nights, opening with a sub-par 17th after an early spin. Firing from 4th on Friday, he took a two-wheeled tour of turn three on the second circuit, collecting Justin Grant, Dave Darland, and C.J. Leary. Restarting one lap down, Shane could only claim 19th. Slated to start Saturday's 40-lapper from 17th, an electrical issue was remedied before the green flag but the stoppage sent him to the tail. The Throttle then proceeded to hustle back to 10th.
2018 Smackdown winner and defending track champion Justin Grant had nearly everything go wrong on this three-night Kokomo stand, falling from first to third in the USAC national standings. Tagging the wall on his second lap of qualifying on Thursday, he was only tenth-best in his group. Starting from the pole of his heat, after a close call with Clinton Boyles he dropped like a rock to sixth, abandoning ship for his backup NOS Maxim. Starting from the rear of the semi-feature, he impressively advanced 12positions to score the final transfer. After 30 tours, he had earned 11th from 20th. Friday started just right after qualifying second in his flight. Lady luck reared her ugly head once again when he was swallowed up in the Shane Cottle second lap feature incident. She wasn't done however, as Justin's run from the rear was stopped short by an upside down excursion, collecting Robert Ballou in the process. And just when you thought things couldn't get any worse, Grant's Saturday feature performance was silenced by an engine issue on lap eight. Heading into a three feature weekend on 9/11, Justin is still only seven points in arrears of leader Brady Bacon. Chris Windom sits between Brady and Justin. Chase Stockon and C.J. Leary are only 18 and 46 points out of first. So, it's anyone's game at this stage.
Grant wasn't the only one to face his share of Smackdown adversity. 2016 winner Kevin Thomas, Jr. suffered on-track stoppages on both Thursday and Friday, spoiling third and second place performances. Mark Cummins diagnosed the issue as a magneto that became faulty when hot. After switching cars for Saturday, KTJ could only collect 12th place money. Three-time Smackdown king Dave Darland reverted to a backup EZR DRC/Claxton after Thursday hot laps, as his primary ride developed an incurable oil leak. After struggling in time trials, Dave would fall two spots short of C-B-A alphabet soup, cashing a provisional to earn 18th. After a Friday morning fix at Jeff Claxton's compound, Darland's primary chassis/engine combination was back in business, resulting in 10th and 13th place finishes the final two nights – far too familiar placements in a trying 2020 season. Carson Short's bumpy road in the Phillips 71P continued. Falling one spot short of feature status on Thursday, he popped a provisional but was first to fall from battle. Friday offered infinitely more hope after opening from the pole position, but he would plummet to 11th at the end. Saturday resulted in more misfortune for the Southern Illinois gasser, landing upside down on lap nine. Damion Gardner's long-awaited return to Indiana fell well short of expectations. Damion could only claim 16th and 17th on Thursday and Friday before falling six spots short of feature status on Saturday. Needless to say, crew chief Rick Pollock could never find a combination that suited DG's style. After showing well with an excellent third place on Thursday, Robert Ballou's weekend went downhill. Friday's qualification performance saddled him with a feature start from 22nd, gathered in the aforementioned Grant flip. A Saturday heat race win resulted in a ninth-place feature start. However, the best that the Tipton, Indiana driver could do was 14th, aided for the first time in a long while by Derrick Bye.
Saturday's Smackdown also included a complete Buckeye Outlaw Sprints program, stealing 11 cars from Thursday and Friday's USAC roster. Just like last year, Matt Westfall would claim top honors in the incident-laden 25-lap feature. Five cautions for Tyler Gunn, Matt Cooley, Dustin Smith/Kyle Shipley, Noah Gass/Brandon Long, and Sterling Cling/Isaac Chapple kept the race from developing any kind of a rhythm, with Cling's crash into the turn three/four fence being the worst of the weekend. Westfall found first from sixth by lap five, lifting the lead from pole-sitter Dustin Ingle. Cole Bodine started third and claimed second in a photo-finish with Kyle Simon, leading the six-car scrum for runner-up rights. Simon found the shortest distance around the Kokomo oval to his liking, taking third from 13th. Dallas Hewitt and Lee Underwood rounded out the top-five. Sixth through tenth included Luke Hall (from 14th), Korbyn Hayslett (from 20th), Ingle, Dustin Clark (from 17th), and Cody White. Requiring an engine swap post-Thursday qualifying, Max Guilford's final showing for his 2020 U.S. tour ended in 11th.
As usual, Kokomo's Smackdown weekend did not disappoint, offering numerous adrenaline surges that ultimately lifted spirits and put my mind at ease. Providing proof that the world could be normal for three days and nights, it also offered that familiar feeling of sadness, knowing full well that summertime was heading for the rearview mirror. Just when I was getting used to this racing diversion, in just a few weeks it will all be over, unsure of how I will pass the time once the cold weather hits. Thankfully, the schedule for September and October is jam-packed, so there is still time to enjoy that familiar feeling of weekend freedom that can only come while traveling to and from Indiana bullrings. Still finding extreme comfort in such routine and order, call me boring and predictable, but that's the stuff that never grows old.
Volume 22, Number 3
Touch and Go
A late summer mainstay since 1988, Indiana Sprint Week suddenly became relevant when Kokomo Speedway proprietor/promoter Kent Evans joined forces with Bloomington's Mike Miles and Paragon's Keith Ford to petition a United States Auto Club sanction of this mini-series of traditional sprint car contests for the 1996 season. Kent's dream of duplicating the success of the winged All Star Circuit of Champions Ohio Sprint Speed Week started to take shape in 1997 when ISW was expanded from three to seven contests and attracted some serious studs from the Southern California Racing Association. Unparalleled on-track excitement and a massive contingent of competitors quickly became the norm in that '97 edition, building massive momentum to achieve a must-see status. Although recent attendance and participation seems to have topped out, Indiana Sprint Week is still as healthy as ever, an essential component of any hardcore fan's annual agenda.
Although a summer without Sprint Week is unfathomable in my limited sphere, it was not that far-fetched given the cancellations of winged sprint car racing's premier events: the Knoxville Nationals and Kings Royal. Even more notable, the recent reverse-face announcement from the Indianapolis Motor Speedway regarding the absence of fans for the world's most significant sporting event shows that even the most certain things in life are now uncertain. The pressure to conform to local mandates is indeed heavy and the unthinkable is just a press release away. In such a year when everything sweet has consistently turned sour, for health and safety concerns the prospect of attending a full Indiana Sprint Week slate should have been touch and go at best, as these are traditionally large crowds packed into tight quarters. Reverting to seven races in nine nights (as opposed to last year's 8 in 10),its facilities were limited to 50% capacity and competitors capped at 48, much like June's Midget Week experience. Those 50% calculations must be beyond my comprehension, as for both weeks, there was no conceivable way to squeeze twice as many people into the stands. With one track reporting an all-time attendance mark, how can such a feat be achieved at 50% capacity? I say more power to the tracks for finding a way around the state's restrictions, but could there be a real risk of getting busted for non-compliance and shut down for the rest of the year? One or two bad apples can upset the entire cart.
Labeling this period as my annual "zenith" (in later years I specifically reserved that term for Kokomo's Sprint Week stop), it sure did not seem appropriate to employ that term this year. After attending just a couple of handfuls of races – BOOM–the start of Sprint Week came out of left field. With an odd timing and lack of electricity, it was impossible to generate the normally genuine enthusiasm. Strange days indeed, everything simply felt off, and some ill-timed lousy weather did not help matters either. Showers on Thursday, Friday, and Saturday wreaked havoc on the second half of the schedule, forcing USAC to call several scheduling audibles. Thursday storms postponed Lincoln Park to Friday and initially bounced Bloomington to Sunday since its pit area was flooded. Friday followed with even more showers, inappropriately arriving at lap eight of the semi-feature. Saturday offered even worse weather down south and moved Haubstadt's finale to Sunday, nixing Bloomington altogether. Not done yet, while traveling to Haubstadt a heavy downpour was encountered around Decker and extended to Princeton, making me wonder about Sunday night's activities. So typical of this screwed up 2020, Sprint Week's herky-jerky, touch and go status only left me feeling frustrated and disappointed, especially after foolishly driving out to LPS on Thursday. To top it all, the consumption of a NOS Energy Drink for my Sunday night drive home from The Haub did its job and kept me awake, even until my Monday morning clock radio alarm. Heading into work with no sleep is never ideal, but that was my post-Sprint Week reality. Life is far too difficult and complicated these days, but even with all of the negative energy, I can positively report that for the first time ever, Sprint Week offered zero support classes – a long time coming and a dream come true for this open wheel fanatic. Even better, there were endless opportunities for drama on that final night, as an unprecedented nine men had a shot at the coveted Sprint Week crown.
Because of Mother Nature, five of the seven features were run, the fewest since 2015. However, the average car count was 45: seven higher than 2019. Somehow, Kokomo attracted an extra car and achieved the highest number at 49. Haubstadt and Terre Haute tied for the lowest at 42. With those car counts capped, 22 competitors made all six stops (not counting Thursday's complete washout). I understand the need to cap fields for COVID concerns, but by doing so Sprint Week lost a lot of local flavor. A former ISW winner at Bloomington, Brent Beauchamp was not able to get registered in time for Gas City and Kokomo. Lawrenceburg lords Nick Bilbee and Joss Moffatt were absent altogether. The list could literally go on and on, but you get my point.
Harkening back to that old-school late 1990s flavor, full-time Sprint Week appearances came from Californians Chase Johnson and Eddie Tafoya, Jr. Golden State standout Jake Swanson only made appearances at Terre Haute (where he propelled from the feature pole) and Putnamville. Dennis Gile and Charles Davis, Jr. made long hauls from Arizona but headed home at different points during the second half, with fellow Grand Canyon state chauffeur Stevie Sussex arriving for the final weekend in the Wingo Brothers 77. Auckland, New Zealand's Max Guilford made appearances at all Sprint Week stops for Matt Goodnight and Scott Benic, but the same could not be said for usual teammates Goodnight and Scotty Weir. Thrice a victor in USAC's new Midwest Wingless Racing Association, Topeka, Kansas competitor Wyatt Burks was present for the first two rounds. Climbing through the cage of Tony Epperson's deuce for the first time, Thomas Meseraull competed at four of the six shows, skipping Terre Haute and Haubstadt. Tyler Thomas reunited with Mike Dutcher Motorsports, who now had backing from Joe Brandon's Parallax Power. Despite enduring quite a bit of adversity, Thomas and Dutcher only skipped Haubstadt. Worthington, Indiana high school senior Jadon Rogers found work with the Edwards Concrete squad from Evansville, a ride recently vacated by June Haubstadt winner Stephen Schnapf. And in the most talked about deviation from the norm, car owner Kenny Baldwin plugged in veteran Jerry Coons, Jr. over usual pilot Anton Hernandez, who had endured a rough USAC rookie campaign but had recently won a local round in Lawrenceburg. The last time Coons spent time in a dirt sprinter was Indiana Sprint Week 2018 (Terre Haute and LPS for Mike Dutcher) but after a trio of disappointing performances (including missing the show at Gas City and going C to B to A at Kokomo), Jerry bowed out at the two day break. Hernandez was reinstated for Terre Haute (9th in semi) and Putnamville but the Baldwin 5 did not make the tow to Haubstadt.
Now a Fort Branch, Indiana native, Chase Stockon entered his hometown Tri-State Speedway just eight points in arrears of leader Justin Grant but exited as a first-time Indiana Sprint Week champion. An extreme model of consistency, his finishes of second, fifth, fourth, third, and third allowed him to become the 12th driver to claim the crown without a feature win (the 9thsince USAC took over in '96). It should be stated that his podium placement at Terre Haute could have easily been a win, as twice he was headed to the checkered flag only to have yellow lights spoil yet another Action Track success story. Afterwards, he became a Sprint Week folk hero for bolding stating on the PA that he got "screwed by a BS call".
Chase never qualified lower than fifth and only had to run one semi-feature, an excellent feat given that he was competing with a fairly new squad and wheeling a relatively unfamiliar chassis. Permanently joining Kent Schmidt's KO Motorsports after a two-day World of Outlaws meet at Haubstadt in mid-June (Chase finished sixth on the Friday night program), the merging of his team with KOM should not have come as a complete surprise, as Stockon drove for the longtime midget campaigner last year in non-USAC action. Not only that, but Chase, Kent, and Chase's mechanic D.J. Ott spend a great deal of time together away from the track, whether it be hunting, fishing, bowling, or gassing go-karts at a track carved from the earth at the Schmidt homestead. Stockon sponsor Tom Burkey still supplies his Charlie Fisher engines, but instead of Chase's usual DRC chassis, the power plant sits between the rails of Flea Ruzic's Velocity chassis, dampened by Pro Shocks constructed by Leary Shock Technologies. Since their joining, the combination has been rock-solid in every outing, including a third with the winged Interstate Racing Association in Plymouth, Wisconsin.
During the week, Schmidt handles powder coating and body shop duties for Davis Brothers Designs, a customizer of all things automotive and truck. Specializing in lavishly decked out, show-stopping semi tractors, Davis Brothers also hauls a variety of freight, including oversized John Deere tractors for KO Motorsports sponsor Hutson, a three-state dealer of the famed Moline, Illinois manufacturer. Schmidt's KO Motorsports (the KO stands for Kent and "others") is also a southwestern Indiana racing parts supplier, handling distribution of Velocity chassis. Much like the old days when Jeff Walker Racing's secret for success was having fun, KO Motorsports seemed to be living it up during Sprint Week, as awesome tunes boomed from an impressive sound system within their massive trailer while a big screen television stood beside the sprint cars, showing live action via the Flo Racing feed. Far from touch and go for Stockon and KO Motorsports, ISW 2020 was their coming out party, ultimately serving as the career highlight for the nearly ten year USAC competitor who recently celebrated an unthinkable achievement with his 300th consecutive feature start. Nobody has racked up more consecutive starts than Chase but now he has something supremely special to show for all that time and effort. Remembering when he was first entering the sprint car arena with his grandfather's Midwest Sprint Car Series, one of the first conversations I had with him came at Boswell, Indiana in the summer of 2005. Producing a 2008 Paragon track championship to go along with 12 USAC feature wins, Stockon has entered a new arena, as he is no longer the underdog. Leapfrogging from fifth to second in the national standings, suddenly Stockon is within earshot of Justin Grant.
The final Sprint Week standings showed Stockon topping Terre Haute victor Grant by 22 points. Justin sat on top of the points after Kokomo and Terre Haute but his king-sized Tri-State feature struggle was his kryptonite. Despite no wins, two-time ISW champ Chris Windom accrued enough points for third. Kyle Cummins triumphed yet again at Tri-State and collected the fourth-most points while Kokomo and Lawrenceburg victor C.J. Leary was fifth. Sixth through tenth included Brady Bacon (who led ISW points after Lawrenceburg), Gas City winner Logan Seavey, Shane Cottle, Carson Short, and ISW passing master Robert Ballou, who was four for six in heat race wins. All ten competed in each of the five features without needing a provisional starting spot. Kevin Thomas, Jr. and Brandon Mattox made that feat an even dozen, with both averaging a feature finish of 15.80. As always, consistent up-front feature finishes were key, and in order to do that, one much qualify well. Stockon's feature finish average of 3.4 was best, while Logan Seavey's qualifying average of 3.0 eclipsed Stockon's 3.17. Looking at average heat race finishes, Brady Bacon and Shane Cottle shared top honors at 1.6.
Much like last year, heavy drama and an exciting conclusion came at the Gas City opener, and once again Andy Reinbold's number 19 was involved. Reinbold racer Logan Seavey led the first 18 laps from pole position, but a see-saw battle ensued with huggy-pole player Kevin Thomas, Jr., who inched out front on laps 19 and 21. Seavey would officially lead the rest of the distance, but while the lead duo attempted to lap Jadon Rogers on the final tour, Kevin's attempt at a third turn overtaking resulted in contact and an over-the-edge excursion for both. An inadvertent red flag was thrown and although Seavey looped a 360 in the opposite direction, he was given his spot back as the leader. Chase Stockon survived an earlier incident with C.J. Leary to score second while Justin Grant hustled from 10th to 3rd. Despite nearly running out of fuel, Kyle Cummins held on for 4th while Thomas Meseraull moved from 13th to 5th. Kyle Robbins did some great work in consuming alphabet soup, going from C to B to A (18th).
The six lead changes in Kokomo's feature made it the best of the bunch, highlighted by a balls-to-the-walls battle through traffic involving C.J. Leary and Tyler Courtney. Courtney led 15 laps at three different stages and looked to have the race in hand until clipping an infield marker tire in the middle of turns one and two with less than three laps remaining. Leary accepted the gift and held off Bacon, Grant, Ballou, and Stockon (up from 10th).
Leary led all thirty laps at Lawrenceburg from his outside front row perch. After opening fifth, Chris Windom used lapped traffic to cut into Leary's lead and launched a massive turn one bomb on lap 24 to no avail, nearly spinning his Hayward Motorsports DRC. Windom recovered well enough to keep Brady Bacon behind him. Chase Stockon and Carson Short completed the first five finishers. Leary's crew chief Davey Jones fell ill and waited until his return to Indianapolis to admit himself into a hospital, as a bout with diverticulitis reared its ugly head. Davey was released by 8 AM on Monday but was banned from running or lifting anything heavy.
Jake Swanson and Chase Stockon shared the front row for Terre Haute's thirty-lapper, but third-starting Brady Bacon looked to have things well in hand after stealing the top spot from Stockon and leading to lap 18. A caution for a Max Adams flat left rear changed everything, as on the restart, Brady's engine got hot, his handling turned tight, and jam nuts on each end of the tie rod came loose, resulting in too much toe-in. Grant and Stockon traded the lead before Chase sailed away and appeared headed to victory lane. However, two consecutive spins on the final lap, first for Nate McMillin and second for Dennis Gile, resulted in a pair of green/white/checkered romps. Grant kept driving deeper into turns one and two and eventually pulled to Stockon's rear bumper on the front chute as they received the final white flag, physically pushing the white and green number five past his shut-off point at turn one. Chase missed the bottom while Justin stormed the top, stealing the lead and feature win in rather bold and dramatic fashion. After Stockon biked in three and four, Windom whisked to second. C.J. Leary and Shane Cottle rounded out the top-five.
Friday's makeup of the Thursday Putnamville washout was punctuated by five flips, the most notable involving national point leader and Sprint Week leader Justin Grant. The other four flippers included McMillin, Travis Berryhill, A.J. Hopkins, and Jake Bland. Before the rains came, the semi-feature had four more laps to run. Dave Darland and Chase Stockon were slated to start from the feature front row, which will now run on Saturday September 12th, prior to another complete USAC union at LPS.
Haubstadt's opening lap was led by Chris Windom, but pole sitter Kyle Cummins paced the final 29 tours. It was far from easy for Kyle, who survived six cautions and a lap 13 slide job from Paris, Illinois gasser Garrett Aitken. After a Cummins crossover, Aitken was engrossed in an epic joust for second with The Throttle. Shane got the best of Garrett, who fell to fourth on the final lap after a Stockon slider. Windom wound up fifth while Critter Malone started 18th, was as high as six, but settled for 9th, even after his involvement in a couple of cautions. Receiving the checkered flag at 8:56 PM, an appreciated efficient evening with minimal surface maintenance allowed me to arrive home at a respectable 12:30 AM. Did I mention that the TSS groove was pushed all the way to the wall come feature time? That's the stuff I want to see!
If you string five or six races together, it's tough not to suffer some sort of misfortune. For everyone finishing behind Chase Stockon in the ISW standings, such was the case. Although Justin Grant seemed to be in the driver's seat for the majority of Sprint Week, his title hopes were just as uncertain as the stormy weather. Qualifying quickest at the Gas City opener, he looped a 360 in his heat, needed an engine change, and had to run the semi-feature. But after starting 10th, Justin came through in the clutch and produced yet another podium. JG led the opening lap at Kokomo and in keeping with his 2020 theme, wound up third at the conclusion. Topping the qualifying charts at Lawrenceburg, he was up to fourth by lap nine when he broke a wheel center, a scary proposition at such a high speed joint. Quick work from his Topp Motorsports crew sent him back to battle, able to salvage a solid eighth. As already mentioned, his spirited late-race drive at Terre Haute netted him his second USAC sprint car score at the Action Track, a locale that was dominated by his late father-in-law in the 1970s. Passionate in his victory lane speech and post-race quotes, Grant's words were quite refreshing, helping to justify my own unreasonable appetite for open wheel racing and Indiana Sprint Week. Post-Terre Haute saw a shift in Sprint Week momentum, especially after his turn three qualifying dump at Lincoln Park. Rolling out a backup Maxim for his heat, a run from the rear came up one spot short of feature status. The resulting rain-out helped his Sprint Week championship cause, but his Haubstadt performance was hugely disappointing. Qualifying fifth-quick overall should have been ideal, but he happened to be fifth in his group, netting a feature grid of 11. Post-qualifying, Justin picked the brain of TSS master Kyle Cummins, but apparently Kyle's advice did not apply as a sub-par finish of 13thfurthered his frustration. Although Indiana Sprint Week can kill a drive for a national championship, Justin still ended with a 77-point advantage over Chase Stockon.
Chris Windom's week was quite clean by virtue of his third place in points, averaging a feature finish of 5.8. However, with the exception of Lawrenceburg and Terre Haute, he was not in the hunt for a win. Opening from Gas City's front row, Chis uncharacteristically slipped over the turn three edge and fell to tenth. Later suffering a flat left rear tire, he returned to claim 11th, his poorest showing all week. Firing from 13th at Kokomo, he could only collect 9th at the conclusion. Chris came closest to winning at Lawrenceburg but his attempt at launching a turn one bomb on leader C.J. Leary backfired. Starting seventh at Terre Haute, the recent Hulman Classic winner stole the runner-up slot through the last set of corners. Windom finished the series by leading the first lap at Haubstadt but faded to fifth.
Like Windom, Kyle Cummins averaged a feature finish of 5.8, but his 11th place effort at Terre Haute ultimately did him in. Opening fourth at Gas City, he was lucky to maintain that position as he was running out of fuel on the final caution. Losing fifth at the line to Chase Stockon at Kokomo, Kyle stormed from 15th to 7th at Lawrenceburg after bouncing into a heat race spin. By no surprise after his pole starting spot, Cummins led all but one lap of the TSS conclusion. Scoring his record-tying fifth USAC victory at his home track, that equaled the mark set by Daron Clayton and Kevin Thomas, Jr.
Last year's ISW champ C.J. Leary had a mixed bag of results, averaging a feature finish of 7.2 as back-to-back victories at Kokomo and Lawrenceburg were offset by sub-standard showings at Gas City and Haubstadt. At Gas City, C.J. clocked quickest in his group and started the feature from sixth, but an unplanned tour of the spin cycle collected Tyler Thomas, Brady Bacon, and Chase Stockon. The Greenfield gasser recovered to claim 13th. Quickest overall in THAT qualifying, come feature time he could only advance two spots to find fourth. After timing terribly in his group at Haubstadt (11th), Davey Jones changed all four torsion bars and shocks, scoring an all-important heat race win that allowed him to start a respectable 9th. However, Leary's involvement in a four-car calamity relegated him to a 17th place showing.
Brady Bacon showed plenty of speed all week, qualifying first or second on four occasions. Opening with a hard-fought 8th at Gas City after his involvement in the Leary scrum, he scored second and third in the next two outings. Looking to have Terre Haute in the bag before a myriad of issues made his Hoffman 69 a mess, the best he could do was 6th. A Haubstadt DNF ended the week on a sour note, lowering his average finish to 8.4.
After his thrilling Gas City go, Logan Seavey's Sprint Week was rather quiet and uneventful, placing 10th, 6th, 7th, and 12th. Unfortunately for Seavey, his quick time and heat race win at LPS was spoiled by the late-night showers, but it was redemption from his nasty Midget Week spill at the same stop.
Aside from a 20th place DNF at Lawrenceburg, Shane Cottle enjoyed an excellent Sprint Week with Hodges Motorsports. Passing a slew of cars along the way, he surged from 21st to 7th at Gas City and earned 8th from 14th at Kokomo. Cottle closed out the week with strong fifth and second place outings at THAT and TSS, confirming that his new ride for 2020 has been a breath of fresh air.
Stabbing and steering the Steve and Carla Phillips DRC/Foxco, Carson Short's week was highlighted by a 5th at Lawrenceburg while a 14th at Terre Haute served as the low point. Carson could not take advantage of his pole starting spot at Kokomo, falling to seventh.
Nobody passed more cars than Robert Ballou, earning the "Passing Master" title by one point over Shane Cottle. Of course such an award indicated Robert's qualifying performances were lacking, but one of those came at the expense of a broken left rear birdcage at Terre Haute. Winner of four heat races (tied with Grant for the most), Lawrenceburg (22nd to 10th) and Terre Haute (19th to 10th) accounted for the bulk of his passing points. Averaging a feature finish of 10.4, his worst result occurred at Gas City (22nd) while his best came one night later (4th).
Despite the fact that he was able to make all five features on his own merit, Kevin Thomas, Jr.'s Indiana Sprint Week went downhill after his last lap lunge at Gas City. Wrapped in new Dr. Pepper livery, his win it or wear it approach became well "worn" with his 20th place finish. Struggling in Kokomo qualifying (17th in his group), KTJ made the feature but wound up a lowly 17th. His involvement in an early concrete kissing with Tyler Courtney led to a 12th place at Lawrenceburg. Qualifying quickest in his group at the Action Track, an up-front starting spot was nearly spoiled when he lost his left rear wheel while sprinting to the heat race checkered. Despite starting sixth, KTJ could only collect 8th. Clearly frustrated for his entanglement in a lap 11 mess at TSS, Thomas tallied 22nd. Leading the KT Motorsports Sprint Week charge was Jason McDougal, with assistance from Blake Kearns and veteran left coast crew chief Jimmy May. Catching up with Jimmy prior to Kokomo and asking about his woeful Midget Week with Josh Ford Motorsports and Esslinger power, Jimmy noted that he is working with Washington, Indiana's 1-Way Technologies on developing a Chevrolet based midget engine that should go head-to-head with the best from Speedway Engines, Ed Pink, and Gary Stanton.
Much to the chagrin of Dave Darland super fan Joe Higdon, Darland's Indiana Sprint Week was not the most pleasant. Finishes of 21st, 12th, 13th, 9th, and 15th(via provisional) were indicative of the need to qualify up front, having timed 12th, 6th, 7th, 7th, and 13thfrom his flight. Go figure: the one night that Dave put it all together (3rd in qualifying and 4th in his heat), the feature was rained out. Participating in three semi-features, he suffered a flat right rear at Lawrenceburg. After a tire swap, the all-time leading Indiana Sprint Week feature winner snuck into the finale thanks to last lap insanity involving Chase Jones (Gray 11), Dustin Smith, and Matt Westfall.
Speaking of a trying time, Tyler Thomas with Mike Dutcher had a Sprint Week from hell. Their lone feature start came at Gas City, resulting in a 12th place performance. Missing the Kokomo feature cut by one, they were fifth in their qualifying flight at Lawrenceburg before punching a connecting rod through the oil pan during a heat race run, resulting in some rather spectacular flames. Choosing to use Joe Brandon's DRC/Claxton-Mopar for Terre Haute, Mike and Tyler began with a bare frame, rounded up a plethora of parts, and toiled until 4 AM on two consecutive nights to have it ready. However, bad luck struck yet again when a broken cross shaft on the throttle linkage cost Tyler a feature transfer from the semi.
Jadon Rogers would certainly rather forget his 2020 Sprint Week adventure. Opening with feature finishes of 19th, 19th, and 22nd, he crashed twice (Kokomo and Lawrenceburg) and required provisional passes to compete in the first two features. Although he timed fifth in his group at Kokomo, the resulting heat race gymnastics completely killed a Maxim chassis. Slapping 61M vinyl on his number 14 DRC chassis for Terre Haute, he failed to crack the feature lineup. Heading to Haubstadt with another Edwards Maxim, the youngster was finally able to strut his stuff. After starting 13th, Rogers was involved in an early yellow but recovered quite nicely by getting back to 10th.
Besides the wet weather and an absence of local competitors, additional Sprint Week disappointments involved limited dosages of Thomas Meseraull and Tyler Courtney. T-Mez only performed at four the six stops while Courtney only competed at Kokomo and Lawrenceburg, both of which involved incidents. The Meseraull/Epperson marriage was only confirmed the Monday before Gas City. Not a problem you say? Well, don't tell that to chief mechanic Gary Ooley, as the white deuce was just a bare frame on Monday, requiring a four day/night thrash to assemble the piece. Ooley noted just how painful a process it is to fit a body on a new car, but the new car blues weren't so bad at Gas City, as indicated by a 13th to 5th sprint. With the LPS rainout, Meseraull's only other finishes were 16th and 11th.
As for the west coast contingent, Chase Johnson had the best week of the bunch. Chase made four of the five features, landing ninth at Lawrenceburg. Eddie Tafoya, Jr. only made one feature, collecting19th place pay at Lawrenceburg. Leaving the series after the second Putnamville rainout, Charles Davis, Jr. made only one feature appearance: 13th at Terre Haute. CDJ spun from a certain semi-feature transfer at Kokomo and lost a left front radius rod in Lawrenceburg's last chance affair. Dennis Gile qualified well at Terre Haute (fourth in his flight), accounting for his only feature appearance of the series. His late race spin caused the final green/white/checkered, resulting in a 19th place run. After a Wyatt Burks body-slam in the Kokomo semi, Dennis crushed turn four concrete, none too pleased with his Kansas collision. After his opening from the Terre Haute pole, Jake Swanson fell all the way to 12th. Last but not least, Stevie Sussex made the show at Haubstadt but was the first to the exit ramp.
ISW history shows that early incidents tend to set the tone for the entire series. KTJ, Jadon Rogers, and Anthony D'Alessio were prime examples. Anthony's opening night heat race shove from Thomas Meseraull sent him hard into the front stretch guardrail. Behind the eight-ball to swap out front and rear ends, the former Floridian struggled the rest of the week, mired in the C-main for the next three nights. Back in his own stuff after a parting of the ways with Joe Brandon and Mike Dutcher, he skipped Putnamville but made the long haul to Haubstadt. Qualifying engine gremlins kept his stint rather short. Looking through my notebook, I recalled that Ben Knight took a big ride in Kokomo qualifying. Although I'm not certain if he was entered the rest of the week, that's the last that he was seen. The same night as Knight's nasty spill, Logan Hupp's C-main gyrations collected Sterling Cling, who is still being guided by Jeff Walker. Although Hupp appeared everywhere but Lawrenceburg, he failed to make any A-mains. Travis Berryhill was only open for ISW business at Kokomo and Putnamville but both times, he landed on his lid. Dustin Smith had a rather eventful week, making all the rounds and splitting time between his own machine and that of Pittsburgh's Louis Gagliardi. Spinning and backing into Kokomo's concrete during the semi-feature, he lost a wheel in Lawrenceburg hot laps, later collected in a semi-feature shunt. Dustin lost power in the Terre Haute feature and was promptly mauled by Nate McMillin, who dumped big-time in LPS qualifying.
As documented in previous 2020 blogs, this year has been harsh on all accounts. First and foremost, there was the threat of losing my job and the reality of receiving a serious pay cut because of COVID. Making the bold decision to find employment elsewhere, then there was the stress of interviewing and keeping things secret at my existing gig. Finally, there were all those agonizing decisions involved in making such a big-time change. All of that was compounded by the gut-wrenching heartbreak of losing one of my best friends. With exercise serving as my only diversion and form of stress relief, thankfully I still had my health and the support of a loving wife. Yet, the pain was far from over, as I still had even more difficult news to digest when learning that Steve Remington was seriously ill after a long battle with diabetes. A photographer for National Speed Sport News, Mid-American Racing News, and Open Wheel Magazine, Steve was perhaps most famous for helping to organize and then snap the 1992 waterfall picture showing all four of Jack Hewitt's similarly painted rides. A former go-kart racer, back in the day he was also the official track photographer at Lincoln Park, Kokomo, and Anderson, inducted into the Little 500 Hall of Fame in 2011. Speaking of Hewitt, aside from J.W. Hunt and the Barfields, there was not a more faithful benefactor than Remington, who nearly purchased Stan Shoff's pavement car for Jack back in 1989. Advised by photographer Max Dolder to go see Steve before it was too late, I did so on the Wednesday following the Sprint Week conclusion.
Outside of my own family, no one was more influential in cementing my love for short track, open wheel racing than Rem. Seemingly out of the blue, Steve welcomed me into his world, feeling so fortunate that he allowed me to tag along for so many of those memorable rides to races. In those late 1980s/early 1990s, he easily eclipsed 100 races a year while somehow holding down a full-time job at Guide Lamp in Anderson. Providing a passport to exciting times at Eldora, Kokomo, Knoxville, Chillicothe, and Haubstadt, he introduced me to the most colorful characters known to mankind, ultimately responsible for so many of my current-day friendships and my love for Dew-It Hewitt. Running wide-open down county roads with 1960s/1970srock music and radar detector blaring at peak volume, when we weren't clipping mirrors or getting a gun waved at us, it was time to "name that tune BUDDY"! Things were always eventful with Steve and no matter what, we were guaranteed to have a great time.
Updated on the details of his rapidly diminishing condition prior to my recent visit, it was still so hard seeing Rem reduced to a bed in his living room, struggling for survival. Reminding me of my mom's final days in 2011, it was a bitter pill to swallow. Aside from the venting of his frustrations, this was not the same high-energy Steve Remington who exemplified the term "all-in" before it became fashionable. Back in his prime, nobody was more hardcore about race-chasing, submitting photos to the media outlets, developing photos in his own darkroom, and eventually peddling them to racers and fans. Mowing his yard every other day, his lawn and landscaping were always impeccable. Whether it was his side business of selling/installing satellite dishes, his fascination with radio controlled airplanes, his fleet of Anderson Speedway NASKARTs, or his most recent obsession with buying/selling toys and antiques, Rem was always on the gas, passion-personified.
Having pulled up in his driveway on that Wednesday evening and noticing that his outside speakers were emanating a classic Def Leppard song from 1988 (Hysteria), I could not help but feel so nostalgic. Instantly taking me back to my youth, oh how I wish I would be piling into his van for another one of those thrilling and adventurous racing excursions. Spending nearly four hours at his bedside, I tried to relay to him just how much our race-chasing years meant to me. I kept reliving stories with his wife Barbara and brother-in-law Kent and simply didn't want to leave, as I knew this would be the last time I would see him as a living, breathing human being. I eventually learned of his passing on Saturday morning and although I initially burst into tears at the shock and sadness, I soon felt some relief, as no one should have to suffer like Steve did in his last few days/weeks. Having lost the use of his kidneys, he also lost several fingers and toes, barely able to eat or drink anything. I can only hope Steve's faithful, gentle, and loving wife Barbara will find some solace as well. The fact is, there's not a nicer, more pleasant woman in this world than Barb Remington.
While walking out to my car after leaving the Remington residence, it finally dawned on me as to just how much influence Steve had on my life in my most impressionable years. Desiring a fresh cut lawn as often as possible, working ridiculously long hours to feed my racing addiction, always hustling to get to the track on time, attempting to make the impossible possible, and feeling the healing power of both laughter and music, all of that all of that was absorbed in my time with Rem. All of that still sticks with me today.
So, any thought of skipping the Sunday night Haubstadt finale of Indiana Sprint Week and ending my streak of 153 consecutive ISW features for worries of being too tired the next day, all of that went out the window when pondering the legacy of Steve Remington and his impact on me. What would Remington do? He would load up his gear, gas that thing up, and head on down the road – work and rest be damned. No time for touch and go – Steve was always moving forward, taking chances, and maximizing everything that life had to offer.
Finally free from the pain and stress, may you rest in heaven Rem. I desperately miss those days of being in your presence, but I will always be thankful for the time we got to spend together. We may only be immortal for a limited time, but those incredible memories we generated are still so vivid and fresh, never to be forgotten or taken for granted. No doubt about it - it was one hell of a ride while it lasted.
Volume 22, Number 2
Light My Fire
While clicking off mindless miles on Interstate 70 as I aimed for the 50th Tony Hulman Classic in Terre Haute, it suddenly occurred to me that this nearly unbearable year had now reached the halfway point. Somehow, I had made it to the first of July, and the upcoming holiday weekend confirmed such insanity was indeed reality. Time most often flies when you're having fun, but it can also disappear when you're not having the time of your life. Either way, where the hell has the time gone?
Looking forward to a rare Friday outside of the office on July 3rd, there have only been a few instances when my mind has felt at ease since the beginning of March. Being out of my spring and summertime routine certainly hasn't helped my situation, but the restart to racing and the reopening of restaurants have offered glimmers of hope that one day we can return to doing the things we love without a second thought, and without wearing a damned mask. Fully understanding and appreciative that such simple freedoms come with a cost, I am thankful to those who continue to fight for my right to enjoy endless opportunities to come and go as I please. If given the choice and the weather is agreeable, the best option for putting my worries away for one evening involves getting my rear end to a racetrack, where the sensory overload completely overwhelms my brain.
Back in my earliest days of authoring articles there was a distinct fear of missing out if I was not enjoying a dirt track date at least three nights per week. These days, my appetite for action isn't quite the same, so I'm much more selective on my intake. Lucky to live where so many options exist, one such scenario involved Friday June 26th. It was the first Friday post-Indiana Midget Week and the menu for sprint car competition was three-fold: Plymouth USAC, Gas City's Jerry Gappens, Sr. Memorial, and a standard Paragon production. Convinced that Plymouth offered the best quality of competition, a post-work audible only took me as far north as Carmel, as I simply could not imagine the benefits outweighing the costs of the nearly 200-mile round-trip excursion. Gas City and Paragon did not require as many miles, but after completing the Midget Week marathon, I just wasn't feeling an overwhelming need for speed. Instead, I played the long game, waiting until the next week when a trio of USAC dates were circled for Wednesday, Friday, and Saturday.
Traffic was thankfully light on that unusual mid-week tour to Terre Haute, covering the 82 miles in less than 90 minutes. Hot laps commenced at their appointed time and as I began changing from work attire, 410 cubic inches of small block horsepower could be heard screaming down those long straightaways of the legendary Action Track. Such a departure from the usual Indiana bullrings, this is the intoxicating allure of Terre Haute. By the time that I finally entered the arena, traditional two-lap qualifications for the 28-car assembly were ready to roll, albeit without defending national champion C.J. Leary whose squad was still thrashing to swap power plants. Rather surprisingly, Leary and his leader Davey Jones only had one car/engine combo at their disposal on this evening, still working from a deficit after Gene Gile pulled the plug on their national attack.
When picking and choosing my events, Terre Haute is rarely excluded, especially for the Hulman Classic. Attending any of these Hulmans represents an important anniversary of sorts, as it was back in 1985 that I made my initial voyage to this facility for this very event – which happened to be a killer collaboration between USAC and the California Racing Association. That memorable 1985 four-car tussle between Larry Rice, Ron Shuman, Jeff Heywood, and Sheldon Kinser represented the second sprint car contest that I ever attended, but first as a newly minted racing fan. Oh how I wish I could go back in time and relive that day to fully appreciate the participants involved, as so many legends and bad asses were active and in their prime.
Remembering those hot, dusty daytime events up through 1993, I always watched from the unshaded infield because blinding dust was never an issue, plus the infield afforded an up-close view of the pit area when cars and crews assembled inside the oval. Although character-filled surfaces stacked with crazy cushions were commonplace, Bill Hopton's addition of permanent lighting in 1993 made Terre Haute much more fan and racer-friendly.Much like he has done at Springfield, Du Quoin, the Indiana State Fairgrounds, and the Milwaukee Mile,Bob Sargent and his Track Enterprises group continuesa rich racing tradition in Vigo County. On this sultry 86-degree day, the parched surface was reminiscent of those first few trips to the Action Track, albeit without the massive holes and curb.
So dry, Brady Bacon's quick-time from qualifications was only 22.025 seconds, nearly three seconds off his 2014 record run of 19.225. First in line, Mitch Wissmiller's 22.516 held up for fourth-best. Third and second in the order, Mario Clouser and Max Adams were fifth and sixth quick, respectively. Clouser's night ended in his heat after losing an engine. Dave Darland suffered a similar fate in his heat, although his ex-Kenny Baldwin Claxton Mopar simply lost a lifter. Unfortunately, this mill was the same piece that gave Dave fits all last year.
Before those heats ever were offered, a complete surface revamp pushed the first green flag for racing back to 8:30. Unfortunately in this day and age of Track Enterprises operations, it seems like Bob and his crew are always scrambling on race nights to produce a respectable playing field, as the amount of time to watch racecars often equals that of the water truck and heavy equipment. Although I appreciate the effort and care, tonight's rework went a tad too far, as passing came at a premium in the three heats, semi-feature, and main event. Damned if you do and damned if you don't, had Bob not tended to the track, some fans would have screamed about the dust. But, then you have those who don't mind squinting and getting a little dirty to see some outstanding action. In the last several years, the best races at this venerable venue have come from drier surfaces – in my humble opinion.
C.J. Leary's ride was finally race-ready by the semi-feature and served as the primary exception to the passing problem, elevating from 11th to claim top honors. Leary later sprinted from 22nd to 8th until wounding a second One-Way power plant. In addition to C.J., sour luck also spoiled the evenings of Kurt Gross, Nick Bilbee, and Brady Bacon. Gross lost his hood while operating in the final semi-feature transfer, gifting the feature spot to Ludlow, Illinois mayor Steve Thomas. An Action Track winner last July, Bilbee climbed the left rear of a slowing Tanner Thorson in the waning stages of the feature and inverted his family-owned DRC. As for B-squared, he fell from second with just three laps left, victim of a faulty magneto. Brady was the only one who might have had anything for eventual winner Chris Windom, who collected his second set of Winchester rifles after leading all thirty tours from his pole position perch. The Canton, Illinois cannon operated exclusively up top, smoothly manipulating both pedals in Brodie Hayward's NOS-backed DRC/Claxton. Justin Grant, Chase Stockon, Jake Swanson (Team AZ), and Carson Short (from 14th) took home top-fives. After tooling from 10th to 3rd, Thorson recovered from that flat right rear to somehow score sixth. KTJ collected seventh with Max Adams, Brandon Morin (from 18th), and Anton Hernandez completing the top-ten. As I have learned in my 36 years of Action Track attendance, not all races are instant classics, and tonight was just "ok". Even so, it's an opportunity to escape from everyday life, converse with long-lost friends (Rob Botts and former car owner Don Murphy), and help keep a long-standing racing tradition alive.
Longing for the days when this race was more than just a title and a pair of rifles, the relative insignificance of this event is also symbolic of the racing scene in 2020 compared to 1985, with the Hulman-George family's involvement (or lack thereof) serving as the starkest of contrasts. Despite my disappointment, it is still comforting to know that we continue to have the Action Track as a viable option all these years later, as that hasn't always been the case (1988-1989).
Bypassing Paragon's Thursday night fireworks spectacular, not only did I miss an aerial display, but also an on-track tussle between eventual winner Dakota Jackson and Jadon Rogers, slightly similar to last year's Fourth of July MSCS meeting but with roles reversed for Jackson.Conserving cash in favor of Friday and Saturday, USAC shared top billing with the Midwest Sprint Car Series for the first of this two-night Bill Gardner Sprintacular at Lincoln Park Speedway. Unopposed in the competition for sprint cars on both evenings, car counts were literally through the roof: 51 on Friday and 57 on Saturday. I cannot remember the last time a USAC sprint car race in the state of Indiana contained 57 cars, but it's been quite a while. Yes, this was a huge positive and I couldn't help butsalivate at the thought of those pressure-packed heat races and consolation affairs. However, countering my enthusiasm was the fact that Friday's pits were packed with an overabundance of modifieds, street stocks, and bombers. Saturday's slate as much more palatable considering it was all open-wheel, adding 26 USAC Midwest Thunder midgets (mostly of the D-2 variety) and 21 winged 305s. I hate to sound like a spoil sport, but I wish more special shows had at the most just one support class. I guess when the season has been cut short, promoters must bank as much cash as possible.
Thankfully, I had homework to take care of in between Friday sprint car contests, attempting to glean tidbits from my notebook that would enable me to complete my Midget Week column. Despite the lengthy evenings, the fact that I was able to sit in the comfort of a lawn chair and listen to the veteran announcing duo of Brad Dickison and Pat Sullivan made it all worthwhile.Seasoned professionals who can tell a tale and properly reflect on the past, the comfort of Brad and Pat's voices make me feel that things are going to be alright in this world – at least for a few hours.
With Friday's format dictated by the MSCS, USAC only paid show-up points. However, such a fact did not limit participation as all the top dogs were in action. Friday's field of 51 was split into six groups of combined hot laps/qualifications, cutting at least an hour from the program when comparing to Saturday single-car qualification flights. Recovering quite nicely from his Thursday tumble, from the sixth and final session Jadon Rogers topped the timing charts with his lap of 13.523. MSCS inverts the fastest four (standard USAC rules invert six), and the six heats offered plenty of eye-popping action, beginning with Dave Darland's lap one, turn one right-rear nerfing of Garrett Aitken after sliding through the low-end slop. Darland went on to win from his pole starting spot. I couldn't help feeling some electricity in the air after Carson Short's last turn, last lap slider for the second heat win over Brent Beauchamp, getting it done from sixth in the Phillips 71P. Additional winners Justin Grant, A.J. Hopkins, C.J. Leary, and Shane Cottle either came from fourth or first. Kyle Cummins was running away with the fifth heat until tripping over the turn two cushion. Kyle could have started in the first three rows instead of row nine. Fast qualifier Rogers had a rough run in this heat, relegated to the C-main after an off-course excursion. During that C-main, a backstretch incident with Donny Brackett left him with a flat left rear and sent him packing. The Rogers heat race run wasn't nearly as brutal as that of Brady Short, whose sideways slip off turn four flung him into a nasty set of barrel rolls. Brady eventually exited, but he would not be seen on Saturday.
Tim Creech took top honors in the C, which proved worthy of watching when Aric Gentry hustled from 14th to 2nd. Annexed by Aitken, the B-main provided plenty of entertainment, primarily supplied by Baldwin Brothers Racing's Anton Hernandez. Anton scaled left and right rears of Jake Swanson and Jonathan Vennard and slid back to sixth before taking third.
Friday's finale offered three different leaders: Justin Grant (lap one and seven), Carson Short (laps two through six), and Shane Cottle. That low-slide slop in which Darland speared Aitken finally came in for the thirty-lap feature. Although Cottle wasn't the first to find it, Grant used it to launch beneath pole sitter A.J. Hopkins (Burton 04) to lead that first lap. Owning Haubstadt World of Outlaws bragging rights, Short did the same one lap later. While Justin and Carson battled upstairs through three and four, sixth-starting Cottle stayed in the basement and wound up with the lead. Despite pauses for spinners Jake Bland and Brandon Mattox, nobody was as smooth as Shane on either end. Grant tried high and low to close the gap, but nothing was working, doing his best to keep Windom and Leary in his wake.
Cottle collected career USAC sprint car victory number five for Hodges Automotive, driving a DRC powered by a Gibson Chevy. Grant, Windom (from 7th), Leary, and Chase Stockon (from 11th) scored second through fifth. Leary made it to the track in his own 30 thanks to emergency engine service from Washington, Indiana's 1-Way Technologies. Stockon took the reins of the KO Motorsports Velocity on Friday, the same team with which he ran MSCS meets last season. Sporting backing from Hutson John Deere on his sharp number 5, this would be Stockon's permanent ride from the rest of 2020. Hopkins, Brent Beauchamp, Kevin Thomas, Jr., Jackson (Gass 17), and Cummins (from 17th) secured sixth through tenth. Slated to start 12th, Brady Bacon was unable to start the main event and was credited with 24th, victim of the same issues that plagued him at Terre Haute despite spending time at Tim Engler's chassis dyno. Dickie Gaines also pulled off before taking the green.
Given that I was heavy promoter of Cottle's skills as far back as 2002/2003, I couldn't have been more pleased with the feature finish. I still say he's one of the most underrated drivers in the nation and given his birth year is the same as mine, it feels good that experienced shoes still stand a chance at this game. With Josh Hodges apparently stepping out of the seat for this season, this first-class opportunity offers Shane a high probability of winning even bigger races.
Exiting the facility at 11:32 PM, it might have been a long night, but the end result was well worth it. The same could be said for Saturday's 11:45 PM ending, making the determination to leave before the Racesaver 305 nightcap. Saturday's full-USAC points paying feature was easily the most enjoyable of my limited 2020 campaign, with the top-four operating under one snug blanket for the majority of the thirty lap distance. I can't say that my wife was too pleased with my choice of spending the fourth of July away from home, but this is the ultimate expression of freedom – even better when the racing action is rave-worthy.
Saturday's box score might have only showed four official lead changes, but there was so much happening that it was virtually impossible to record it on paper to later recount the blow-by-blow details. Grant propelled from the pole to lead the first 14 laps, only to be overtaken by eighth-starter Brady Bacon who stayed out front for 12 tours. C.J. Leary found the low and slow line around the infield tires to his liking, officially up front for lap 27. However, his failure to inch beneath the lapped vehicle of Max Adams ultimately cost him the race. Bacon's exploration of all avenues paid the biggest dividend when he surged past Leary to lead the final three laps. Grant and Chase Stockon were nipping at their heels, just waiting for any opportunity to pounce. After enduring a horrendous streak of misfortune, Lady Luck was finally with Brady, as his right rear tire lost air pressure after pulling into victory lane.
Leary, Grant, Stockon, and Thorson chased the two-time national sprint car champion to the checkered. Quick qualifier Brent Beuachamp (12.611 in Jeff Olson's 34), Darland, KTJ, Brandon Thomas, Mattox, and Carson Short secured sixth through tenth place money. Previous night winner Shane Cottle had his stepson's graduation party to attend, so the Hodges 74 was silent.
Despite significantly slicker conditions than Friday, two and three lanes were still available for the finale. Witnessing so many slide jobs, crossovers, and wheel-to-wheel wars, the intense action was food for my soul, reintroduced to the reason why I have always loved wingless sprint cars on Indiana bullrings.
Leading up to Saturday's sterling feature was some equally awe-inspiring preliminary action. Beginning with a bang, the substantial turn one cushion tripped up A.J. Hopkins during qualifications. A.J. tilted on two wheels but could not return to four until he came dangerously close to reaching the water truck outside of turn two. One of the longest flips in recent memory, Hopkins somehow emerged under his own power.
Dividing a 57-car field into four, ten-lap heat races, when was the last time you witnessed 14 or 15-car heats with the United States Auto Club? Aside from mile-track Silver Crown qualifying races at the Hulman Hundred, I can't say that I can remember anything like this before, especially in the sprint car division. Tried and true with their once-iron-clad rulebook, only the 32 fastest cars used to run the heat races. I don't recall when non-qualifier races became the norm, but lately the sanctioning body has leaned towards giving everyone a chance to race in a heat, normally sending the slowest non-transfers to a C-main.
I have to say, these Putnamville heatsprovided quite a buzz, but the abundance of calamity did merit the reconsideration of some alternative method of thinning the herd. Saturday heat winners came from second (Stockon and Bacon), tenth (Short), and fifth (Grant). Brent Beauchamp was involved in a pair of cautions in the first heat but stormed back to second. One of those cautions came when Dustin Smith (Gagliardi 77) and Chase Stockon tangled on the front chute. A spinning Smith was tagged by Chris Windom, whose race ended on the hook.An enraged Windom would eventually transfer through the semi-feature, but he could only advance 5 feature spots to claim 11th. Easily the scariest incident of the night, Dickie Gaines launched over a wheel at the start of heat two and nearly sailed into the handicapped grandstands outside of turn two. Gaines was ok, but the guardrail and fencing protecting those stands took a huge hit. Dakota Jackson was a heat three flop-over, instigated by Josh Cunningham's first lap/first corner loop. DJ was one spot shy of A-main status in the caution-free semi-feature. Despite some Ben Knight gymnastics, D and C-mains werealso relatively clean. For the second night in a row, Aric Gentry did some dandy deeds prior to the finale, scooting from 14th to score the last ticket to the main event.
Additional Saturday entertainment came from former Paragon and Putnamville track champion Ethan Barrow, who proudly displayed the American flag while slowly circling the speedway during the playing of the National Anthem. Immediately afterwards, he proposed to his girlfriend on the front stretch, topping an unforgettable evening with the feature win in the winged 305s. Young Emerson Axsom (Petry 15) emerged victorious in the USAC Midwest Thunder feature over Jason McDougal, who surged from 21st in the Felker 37.
It's a stormy Tuesday as I finally finish this piece, long overdue but just in time for Indiana Sprint Week. Once my most cherished period of the entire calendar, Sprint Week is still special, but something about it just doesn't feel right knowing that my racing campaign is only five weeks old and I haven't been to a race in nearly three weeks. Nothing feels normal in 2020, made even more unusual with an extremely difficult decision to change employers. Beginning a new gig within days of the Indiana Sprint Week opener may seem like sacrilege, butI have finally figured out that some things are bigger than racing. Something drastic had to be done to relight my fire, so here's hoping a fresh new start can serve as the spark to get those flames burning brightly once again. Midget Week made me feel halfway human for a six day stretch. Perhaps some different scenery, a renewed purpose, and a scintillating Sprint Week can push me over the top. One can only hope.
Volume 22, Number 1
Wish You Were Here
Doing some quick arithmetic, the number of days spanning October 5, 2019 and June 14, 2020 is a whopping 253. A little more than 8 months and nearly three-quarters of a year, 253 days completely soaks up the seasons of fall, winter and spring. No matter how you slice it, 253 days is a very long time to go between racing dates, especially if you happen to be dirt track fanatic.
With COVID-19 craziness spoiling the onset of my cherished springtime ritual, despite an otherwise uninspiring and depressing existence, the maintenance of my sanity proved that the human body, mind, and spirit are highly adaptable. As Dalton told Wade Garrett from the laundromat in the 1989 action/thriller Road House, "It's amazing what you can get used to, huh?"
Yep, it's amazing that I didn't miss sprint and midget racing all that much, but truth be told, I had so many other things occupying my mind. Concerns regarding employment, an impairment of income, and physical health were at the top of the list, but in the midst of this mess I also had to come to grips with the loss of longtime friend Bryce Townsend, easily the most heartbreaking news I have received since my mother passed away in 2011. 2020 was an utter nightmare, filled with nothing but bad news. Attending races, dining at my usual establishments, and being in the company of close friends and family could have at least soothed my soul and served as a distraction, but for the longest while those were not even an option.
Once Indiana Governor Eric Holcomb announced his five-stage plan of returning the state to normalcy, his start to stage 4signaled a return to racing as a fan, as facilities could finally host events at 50% capacity. The United States Auto Club immediately announced a jam-packed week that started with a Haubstadt Sunday night sprint car contest on the 14th. After a Monday respite, the six-race Indiana Midget Week marathon would follow. Although the intense Midget Week action easily makes it one of the most anticipated events of the year, I have never looked forward to the physical and mental toll when forced to work through this week, as the nights are always too long and mornings way too early. This year was no different.
Aside from Max Guilford's sprint car starts, the international influence of this 2020 Midget Week was all but absent. There would no Bryce Townsend, no BT Motorsport Tour group, and with such serious travel restrictions, no Michael Pickens. With a huge uncertainty surrounding my future employment, when the time came to head to Haubstadt with my nephew and friend Jon Hartsock, I could hardly even crack a smile. That sick feeling in my stomach that had existed since March 20th was still there, leaving a serious stain on my soul. Could a return to racing temporarily take my mind of my worries and snap me back to October 5th of 2019? Or, would I continue to be mired in this muck? I could only hope for some sort of spark – some sign that life could be worth living once again.
A painfully slow and awkward pre-race feast at Bloomington's Upland Brewing did little to lift my spirits, as B-town was still stuck in conservative COVID-mode, so much that they could not condone contests at its quarter-mile of red clay. As a result, the Friday Midget Week meeting was moved to Putnamville, clearly making sense as Bloomington/Paragon/Putnamville fall under the Spiker Promotions umbrella. Thankfully, my icy facade began to thaw upon pulling into Tri-State Speedway, first finding Decatur, Illinois sprint car benefactor Dan Clifton at the front gate. One half-hour away from hot laps, 50% fan capacity appeared more like 75-100% just by judging the parking lot. The same could be said for all six Midget Week stops, where crowds were consistently close to full and nearing Sprint Week status, dare I say. Was this a case of bad math, a huge overestimation of total capacity (guys always have a problem with judging size), or simply a way for track operators to stick it to the state for shutting them down for two and a half months? If anyone was concerned about catching COVID-19, they need not have attended Midget Week, as not only was the 50% capacity in question, but also the notion of social distancing, with nary a mask in sight. Clearly, I wasn't overly concerned, otherwise I wouldn't have prepaid for my tickets. I can't possibly tell you how many hands were boldly extended for to me to shake, but never once did I refuse. That may not have been the wise thing to do, but it felt good to feel normal again. In these months of isolation and ordering carryout, I developed an even greater appreciation for social interaction. Loving dirt track, open wheel racing even more for the people and personalities, this is my sanctuary – free from politics, religion, and any current events that would drive a normal person crazy. Let's keep it that way please.
Strictly a paying customer for all seven shows, for the first time in a long while I was completely free from writing obligations. Undecided if I would have any desire to keep this Hoseheads tradition alive for a 22nd season, I can't say that I was feeling the need to offer any commentary after this odd opening night. Happy to see a healthy contingent of 45 cars, I was equally elated that Dave Darland's time of 13.647 would top the charts from a pair of qualifying flights. And, how could I not feel good for local boy Stephen Schnapf, who became a first-time national winner. However, deep down inside, something still didn't feel right. Thankful to have been a passenger and to have a Monday morning off from work given my 1:40 AM post-race arrival, life is all about choices and of course I could have stayed home, but by doing so I would have remained content to continue with my sad and pathetic status quo. Wishing for one less surface revamp and a heat racing starting time of 30 minutes earlier, 1 AM would have been much easier to swallow than 2, especially at the start of such a grueling week. Tommy Helfrich (the Doctor of Dirt) and crew have a tried and true method to their madness that works for their loyal, local patrons, and I love the fact that I never have to worry about a lack of effort, dust,or a lousy surface, as Tommy is a perfectionist just like me. But, perhaps there's a compromise available to further compress their program that may entice more out of town attendance and participation. Nevertheless, any trip here remains a special and rare treat, albeit infinitely more enjoyable on Saturdays for northerners like me.
Despite the late-night ride/drive, it was good to get out and do something different, knock off the rust, and experience the sensory overload of a sprint car convocation. Mirroring last July's Sprint Week round in which Schnapf led all but the last four laps, once again Stephen had to face heavy heat in the form of Kyle Cummins, whose streak of 8 straight Tri-State triumphs was halted after encountering engine issues during a lap 20 caution. Propelling from the pole, Stephen paced all thirty tours in his familiar number 61 Maxim, chased to the checkered by Robert Ballou, Kevin Thomas, Jr. (from 15th), Carson Short, and Justin Grant. Chris Windom, Chase Stockon, Brady Bacon, Worthington's Jadon Rogers, and Brady Short (from 21st) scored sixth through tenth. With five to go, Donny Brackettscooted to second but his half-spin on the last corner of the last lap dropped him all the way to 11th. Haubstadt's driving force from 2017/2018, C.J. Leary landed an uncharacteristic 12th. After qualifying quickest, Darland had to take a provisional and pulled to the infield early. Out of disgust, Dave tossed the steering wheel from his EZR 36D and complained about an inability to hook up in the slime, continuing his less-than-stellar performances on this tight paperclip. Logan Seavey qualified horribly and popped a provisional pill for the Reinbold ride. Dustin Smith, a resurgent Kurt Gross, Matt Westfall, and Anthony D'Alessio failed to crack the C-main code while Mario Clouser, Shane Cottle (Hodges 74x), Kent Schmidt, Critter Malone (KO Motorsports teammate to Schmidt and Jonathan Vennard), and Jarett Andretti failed to advance to the A. Speaking of Vennard of Vincennes, he made the show through his heat, recalling that he was a full-time USAC competitor as far back as the 2000 season.
It is hard to believe that Indiana Midget Week is now 16 years old. Nothing more than a long weekend in 2005, 2006, and 2007, the additional dates came courtesy of the late, great Greg Staab. But with its roots dating back to the mid-to-late 1990s NAMARS 5-Crown sprint and midget doubleheaders, some things like humongous car counts and ridiculously late night shave never changed. Paragon's opener packed 90 open wheel machines into every nook and cranny of its cramped pit area. Expecting a late night, I got what I anticipated when nine flips and two track reworks led to an unsavory ending at 12:43 AM. Gas City's car count was 88, with its 48 midgets making for the week's high-water mark. Despite seven upside-down excursions and a pair of surface refreshes, Wednesday's program still concluded one hour and 23 minutes earlier than Tuesday. Lincoln Park's Thursday thriller boasted 94 cars (most of the week), with its assembly of sprinters (48) unequaled. With only three flips, closing time was 11:25. Friday's field was 9 short of Thursday and with just two inversions, the ending arrived at an appreciated 11:13. Lawrenceburg's participation was the lowest of the series at 73, as midgets dwindled to 35. Despite a few ferocious flips, The Burg's curtain was raised at 11:27. Kokomo's count was 75 and despite four tumbles, extreme efficiency had me headed to my truck by 10:40.
Referring to another line from Road House ("Doc, I'll get all the sleep I need when I'm dead"), I might as well have been dead when reviewing my driveway arrival times in the seven night stretch: 1:40, 1:45, 12:27, 12:40, 12:22, 1:23, and 11:33. If the lack of sleep did not kill me, my two energy drink per day consumption might just finish me off. Thank goodness no other support classes were offered but by now, a case could be made that Midget Week can stand alone without sprint car support. Perhaps I'm getting old and cranky, but two heaping helpings of open wheeled action (requiring push starts) simply makes for a lengthy evening.
But when it was all said and done, all those late nights and early mornings were worth the struggle as Indiana Midget Week action was once again off-the-charts awesome. The number one reason for such a rave review was of course Kyle Larson, whose star power literally set the grandstands ablaze with amazement. Never has this mini-series been dominated by one driver in the same manner as Larson, who became the first to win three features in a row. Claiming four victories (Paragon, Gas City, Putnamville, and Lawrenceburg), two second place showings, and three quick-qualifier awards, he easily earned his first series championship. If you were forced to watch the action from your computer, then you missed the undeniable ambience of the crowd's crazy reactions to his every move. With wins from 14th and 15th on Wednesday and Thursday, Larson's impressively confident drives were a tribute to his talent, focus, and overall desire, which I believe is a notch or two above everyone else from the current USAC crop. Perhaps his extensive seat time in high speed equipment is a key to his midget success, as he cannot be rattled, easily finding the fastest groove and putting his car into impossible positions. There is something to be said about hired gun experience, but Larson's supreme Midget Week success was also a tribute to his Tucker-Boat Motorsports team, pairing for the first time in Paragon. Chad Boat has assembled a first-class operation, bringing as many as four Spike/Toyotas to these contests. TBM took home top honors from five of the six events as Larson's teammate Chris Windom stopped his streak at three wins and earned a big bounty with Friday's Lincoln Park tally. One wonders how epic the Midget Week battles would have been if Kyle would have gone head-to-head with Christopher Bell, who of course claimed a close second to Larson at this year's Chili Bowl while driving for the same squad. It's been said time and time again that this young man's departure from NASCAR is open wheel racing's gain, and I couldn't agree more. To be able to witness the best of the best is indeed a pleasure, as he adds a level of credibility, excitement and intrigue to every event in which he competes.
Even after 16 years, Indiana Midget Week seems to be building even more buzz than the year before. Crowds, car count, quality of equipment, quality of competitors, and overall intensity - they are all trends that continue to rise with this mini-series and midget racing in general. I know that I'm not alone in this belief, easily asserting that there isn't a more entertaining product than dirt midgets. Walking through the Paragon pits and the Gas City midway, it certainly felt like those early USAC sanctioned Indiana Sprint Week dates when you knew the series was about to burst at the seams. If you were one of those watching from home, block out a week of time and make your plans to attend next year's Midget Week. Otherwise, you'll just be wishing that you were here.
With as much success and up-front domination enjoyed by Tucker-Boat Motorsports, Midget Week results also emphasized the lack of success and frustration felt by the two other super teams: Keith Kunz Motorsports and Clauson Marshall Racing. KKM campaigned as many as seven cars, but the only extensive Midget Week experience on the squad came from 2014 and 2015 IMW champ Rico Abreu, who skipped Friday and Saturday for WoO wars in Haubstadt. Rico just wasn't his old aggressive self however, averaging a feature finish of 10th. After his Steve Reynolds squad took the night off at Lawrenceburg, Jason McDougal subbed for Abreu and performed admirably. While running fifth, J-Mac blew a right rear but recovered to claim 9th. Having a couple of seasons under his belt, Zeb Wise had the second most seat time for KKM, but his week came to an abrupt ending after flipping high and hard on his opening night qualification attempt at Paragon. Wise was back in his Sam McGhee winged sprinter by the weekend.
Cannon McIntosh, Buddy Kofoid, Daison Pursley, Kaylee Bryson, and Max McLaughlin made up the rest of the roster, with ages ranging from 15 to 20. Given the influx of inexperienced chauffeurs, it's not surprising that Kunz failed to crack the Midget Week win column for the first time since 2010. However, Kofoid's impressive performances at many tracks in which he's never seen nor raced gave hope for future success. Buddy bagged third in points and averaged a feature finish of 5.83, scoring a pair of runner-ups (Gas City and Lawrenceburg) and a third at LPS (Friday). Kofoid led 10 laps at Putnamville (Friday) and five at Lawrenceburg. He will soon be a force to be reckoned with for USAC feature wins.
I expected more from McIntosh, who averaged a feature finish of 12.33 and wound up 8th in series points. Cannon's fifth row start at Paragon (after tumbling hard in hot laps) and second row start at Kokomo were sabotaged, forced to the work area at the former and late to the staging horn at the latter. Cannon's highlight of the week was a third on Thursday at LPS, out front for the first nine laps. Given some more seasoning, he should be competing for wins on a regular basis.
Daison Pursley competed in all six shows and averaged a finish of 15.83, needing two provisional starts. In addition to Kofoid, Kaylee Bryson was another KKM bright spot. After missing the feature at Paragon, she made the remainder of the main events on her own merit, averaging a feature finish of 14th. Bryson's best evening erupted on the intimidating high banks of Lawrenceburg, where she clocked second quickest and scored seventh in the A. Max McLaughlin landed on his lid Tuesday and Wednesday and would not be seen the rest of the week.
Clauson Marshall Racing's Indiana Midget Week attack involved defending national midget champion Tyler Courtney, Rossville's Cole Bodine, and Ricky Stenhouse, Jr. (the latter for the first four races). If someone would have predicted a 2020 Midget Week without a win from CMR, let alone Courtney, I would have questioned their logic. As it was, Tyler was plenty quick but fell victim to his own horrible luck. After averaging a feature finish of 10.33, Sunshine was not beaming when producing the fifth most Midget Week points. Opening seventh at Paragon, he led 17 laps at Gas City before giving way to Larson and Kofoid. On Thursday, a deflating right rear tire resulted in a sub-par 12th place finish. Operating inside the top-five on Friday, an uncharacteristic spin in front of Larson temporarily locked their bumpers, winding up 14th. Propelling from Lawrenceburg's pole, Sunshine immediately bounced through a rough patch at turn one and fell to 5th, unable to further advance. Tyler ended the week on an even more sour note, leading the first 18 laps at Kokomo before hitting a turn one rut and flipping.
As for CMR's other two entries, Cole Bodine averaged a feature finish of 16.83 while Ricky Stenhouse fared much better at 6.67. Highlighted by an 8th at Lawrenceburg, Cole competed in all six main events but needed a provisional to start Paragon. Stenhouse was third at Paragon, 13th at Gas City, and fourth at LPS (Friday), but he also failed to crack Thursday's feature lineup.
With one win, one third, three fourths, and an odd 15th (Gas City), Chris Windom averaged a feature finish of 5.17 and scored second in IMW points, also emerging as the new national point leader. Yet another Tucker Boat machine was manned by Andrew Layser, whose results paled in comparison to his high-caliber hombres. Andrew made just three of six mains (one of them requiring a provisional), averaged a 20th place finish, and violently tumbled atop Lawrenceburg's skyscraper banks.
Strong all season long in his OilFire Spike/Stanton for Hayward Motorsports, Tanner Thorson's week was similarly consistent to Windom. Averaging a feature finish of 3.20, his two engine issues cost him dearly. Tanner lost his first mill at Friday's finish, plummeting from 2nd to 7th in the rundown. One day later, his second power plant gave up the ghost early on, done for the evening and apparently the series. However, an early Sunday message from car owner Dave McIntosh salvaged his week, as Dave generously offered one of his Toyotas for the Kokomo finale. Thorson made the most of this rare opportunity and won his heat race after timing 17th. By virtue of the new USAC feature lineup rules for 2020, he would begin the feature from 7th. Restarting third with three laps left, he somehow slipped underneath Windom off the bottom of turn two to steal the lead and the win, narrowly fending off a high-flying Larson as the lead trio battled under a blanket to the checkered flag. Engaged in a prickly pairing with Larson for the Paragon plaque, he scored second after leading 16 laps. Fourth at Gas City and second again at LPS (Thursday) after pacing 12 tours, Tanner's mind has turned mechanical these days, as his Spike chassis wears coil-over shocks on all four corners.
Looking at the lineup in those first few races, Midget Week was more like an IROC series, with talent coming from all ends of the open wheel spectrum. NASCAR notoriety came from open wheel graduates Larson and Stenhouse. Moonlighting from asphalt late model stock cars and winged sprint cars was TBM's Gio Scelzi, who led 10 laps at Paragon before tumbling over the turn one bank. Gio's only other appearance resulted in a Gas City top-five. Another rising star who normally operates with aerodynamic aid was last year's WoO rookie of the year Carson Macedo. Wheeling an all-black Tarlton King/Toyota on Wednesday and Thursday, Carson earned 8th at The Gas but lost power at Putnamville.
Aside from Abreu, Wise, Scelzi, and Macedo, additional winged wonders included Shane Golobic, Spencer Bayston, Chase Johnson (Malloy 25), Daryn Pittman, and Steve Buckwalter. In his usual Matt Wood 17 that was one of four wearing NOS vinyl, Shane Golobic's best showing was a 5th at LPS. Consistently flying underneath the radar, it's easy to forget that Shane was the 2017 Indiana Midget Week champion. After dominating Saturday night's King of the West/NARC opener at Hanford, Spencer Bayston took a red-eye flight to strap into Andy Reinbold's Spike/Stanton at Kokomo, where he was blasted by McIntosh in his heat but recovered to collect 13th place cash. With Ventura's Chris Tramel serving as its caretaker, Chase Johnson had several engine issues crop up with his Ed Pink Toyota. Starting three of six main events in his Trench Shoring King chassis, his best performance was an 8th at LPS (Thursday). Pittman's lone appearance was Gas City (14th) while Buckwalter's underpowered piece cracked just one feature event in four tries (23rd at Paragon).
Traditional sprint car regulars were well represented during 2020 Midget Week, as notable participants included Thomas Meseraull, Clinton Boyles, Logan Seavey, Kevin Thomas, Jr., Justin Grant, Kyle Cummins, Brady Bacon, Jason McDougal, Dave Darland, and Jadon Rogers.
Meseraull's six-day stretch with RMS Racing was a bumpy ride, highlighted by his quick-time, third place, and near-win at Lawrenceburg where he led 21 laps. Thomas was well in route to holding off Kyle Larson until a 360-degree backstretch revolution by his teammate Clinton Boyles illuminated amber bulbs. A peculiar USAC rule, I can understand its occasional need for safety concerns, but that doesn't mean I have to like it from a fan's perspective. T-Mez's lowlight was Gas City, where he destroyed a Spike chassis in a qualifying crash, also inverting his backup in the feature. Winning a Lincoln Park heat after an all-day thrash by Donnie Gentry and the RMS posse, a flat right rear while running third typified his Midget Week fortunes which also included a Friday heat race scrum and a Kokomo sprint car feature inversion.
Boyles missed the first two features but did well in the other four, averaging ninth and ending with a fine fourth at Kokomo. Seavey was the Paragon passing master in his Reinbold 19 after failing to post a qualifying time. Coming from last to cop C-main honors, he again came from the rear of the B to finagle fourth. Last year's IMW champ opened the A-main from 22nd and advanced to eighth. Qualifying quickest and securing seventh at Gas City, Thursday's violent heat race shunt shut him down for the remainder of the week. Debuting a DRC midget for Petry Motorsports, Kevin Thomas, Jr. could only average a feature finish of 15.5 in four feature starts. After missing the show at Lawrenceburg, he voluntarily stepped out of the seat for Kokomo. 2007 IMW champion Jerry Coons, Jr. filled in admirably, driving a Spike from 20th to an excellent eighth. After winning the most recent USAC midget round prior to Midget Week, Justin Grant's six race stretch in Rick Young's NOS-backed Spike/Stanton served as an odd deviation from his 2020 norm. Opening with a fine fifth at Paragon, seventh was the best he could do after that, averaging a 10.5 over the six shows. Last year's Indiana sprint car standout Kyle Cummins had a disappointing week with Jack Yeley. Attempting five of the six shows, he only made two features but redeemed himself with a fine fifth (from 15th) at Kokomo. Brady Bacon's series was also one to forget, averaging a feature finish of 20.40 in the Terry Klatt Beast/Stanton. Brady missed Friday's feature, impaired by a sub-par qualifying showing when he hit the rev-limiter halfway down the straightaways. After terminating his North Carolina-based micro sprint management gig, Jason McDougal found work in the Steve Reynolds Ripper/Stanton for five of the six shows. Jason missed the first two features and struggled in the three others, landing upside down on Thursday. And speaking of struggling, Dave Darland could never find any speed in his Second Opinion Spike/Stanton: C and B-main material in each of his four outings. Making a rare midget outing with a team more familiar with sprint cars, Jadon Rogers paired with Jeremy Ottinger and 4J Racing at Paragon and Putnamville. Tenth in Paragon's semi-feature was Jadon's best effort.
The west coast enjoyed additional representation from Maria Cofer, Robert Dalby, Ford Motorsports cohorts Dylan Ito and Jake Swanson, and Iron Dome/Moonshine teammates Brody Roa and Ronnie Gardner (now calling Indiana home). Cofer was the best from this lot, making three of six main events, highlighted by her third-quick qualifying time at Lawrenceburg. Powered by Esslinger, the only two features in which Dalby participated came courtesy of provisionals while Ito and Swanson (also in Esslingers) failed to crack any feature event lineups. Armed with Stanton Mopar power, Roa and Gardner could only find finales at Lawrenceburg.
Not to completely ignore the companion sprint car features, the main events were claimed by A.J. Hopkins (Paragon and LPS Thursday in the Burton 04), Justin Grant (Gas City in the Topp 4), Brady Bacon (LPS Friday in the Longworth 410), and Chris Windom (Lawrenceburg and Kokomo in the Hayward 19).
In Tuesday's rubber-down finale, Ethan Barrow had the feature well in hand before a two-for-one slide job attempt from Kevin Thomas sent the 2009 track champion skyward, somersaulting well outside of turn two. A.J. inherited the lead and had no problems sealing the deal, winning in his debut for the Bloomington-based squad. Feeling bad for the bold move gone wrong, KTJ and his father covered Barrow's bill at Indy Race Parts. C.J. Leary (Pedersen 4P), Thomas Meseraull, Scotty Weir, and Texan Keith Martin rounded out the top-five. New Zealander Max Guilford won a heat race in his debut performance for Matt Goodnight and wound up ninth. Guided by Goodnight, Scott Benic, and former Gas City/Kokomo standout Mike Mann, look for Guilford to run at least 30 races until he must return home in August.
Wednesday's Gas City sprint car feature offered three exchanges of the premier position between Kevin Thomas, Jr. and Justin Grant. JG would build a full straightaway advantage and win from fourth over Bacon, KTJ, pole sitter Leary, and Dave Darland.
Hopkins doubled his pleasure on Thursday, easily claiming the sprint car main event by driving deeper than everyone else into the massive cushion that accumulated on the north end of Lincoln Park's paperclip. KTJ again showed well with his run from sixth, aided by longtime Outlaw crew member Bob Curtis. Arizona's Charles Davis, Jr. led early and settled for third. Colten Cottle claimed fourth while Dave Darland drove from 10th to 5th. Still utilizing steel block power, former MSCS standout Travis Thompson wiped out a nearly new chassis with his B-main blunder.
Friday's Lincoln Park sprint car feature was a battle for the bottom between front row starters Brady Bacon and Dave Darland. Although Dave inched ahead on occasion, Brady was able stay out front when it mattered most. Matt Westfall rolled the infield tires to perfection and advanced the Marshall Motorsports machine from sixth to third. Hopkins and KTJ (from 11th) were fourth and fifth.
Saturday's sprint car action at Lawrenceburg was punctuated by several ugly incidents. Heat race three had Anton Hernandez (Baldwin 5) suffer a flat right front tire in turn four. As Hernandez suddenly slowed, J.J. Hughes had no time to react and climbed one of Anton's wheels. The resulting chain reaction collected three-time track champ Joss Moffatt, whose end over end tumble permanently rearranged the front half of his DRC chassis. Hernandez and Dallas Hewitt also took nasty rides in a double-dipping feature fling. As for the ending, Chris Windom started third and tracked down Kevin Thomas, Jr. with six laps left, claiming his first victory for Hayward Motorsports. Windom's DRC/Claxton combo was wrenched by the talented tandem of Derek Claxton and Austin Wenrich. Thomas, C.J. Leary (own 30), Meseraull (from 12th), and Max Adams (Felker 37) completed the first-five. Meseraull's teammate Ricky Lewis started from pole position but spun early.
Sunday's sprint car main event was easily the best of the bunch. Pole sitter Grant and fourth-starting Brady Bacon swapped the top spot at least four times. While threading the needle through thick traffic, Justin connected with Matt Goodnight and spun. Bacon could not hold off a high-flying Windom, whose precise caressing of the cushion was just too much to overcome. Shane Cottle copped third from sixth in the Hodges Motorsports DRC. Leary and KTJ (from 10th) managed fourth and fifth. Sprint car acrobatics were performed by David Hair (heat), Billy Cribbs (B), and Meseraull (A).
When I was still a young lad, June was the most cherished month of the year, immensely enjoying the sudden freedom from a school year's restrictive shackles. When I became old enough to be employed, June's arrival was a slightly different feeling, as the pressure of tests and quizzes was replaced with long, hard days in the sun, punching a timeclock at the golf course maintenance shed so that I could afford fuel for my car, pit passes, and a college education. Now that I am a middle-aged adult, June means that Indiana Midget Week has arrived, signaling a switch tothat age-old summertime mindset. For so many reasons, 2020 has been one of the most stressful years of my existence, sadly unable to savor that turning of the calendar to the sixth month.
Like an athlete neglecting to stretch before a big game, I was in no shape to be ready for this six race IMW marathon. Weak and weary before I ever reached the halfway point, by the end I was completely exhausted yet feeling slightly human, vastly different than the negative aura that overwhelmed me during that initial drive to Haubstadt. It's hard not to feel better when immersed in the immense thrills and spine-tingling spills that this mini-series has to offer. Late race drama at Paragon, Lawrenceburg, and Kokomo pegged the excitement meter, as did Kyle Larson's outstanding drives from deep in the field. Reacquainting myself with an endless list of fine folks, my spirits couldn't help but be lifted to another level. Allowing me to fully disengage my brain for a limited time, life was indeed worth living once again. Such is the supreme power of Indiana Midget Week – still one of racing's best-kept secrets.
Wishing that I could have enjoyed these events alongside midget racing's greatest ambassador Bryce Townsend, it is no stretch of the truth that my summers, this series, and my life will never quite be the same without his presence. To honor Bryce's vision for sending this style of racing into an entirely different stratosphere, the least I can do is to promote Indiana Midget Week's positive virtuesso that even more fans and participants will return for 2021. Now if we could just get Kyle Larson, Christopher Bell, Donny Schatz, and other big names to participate in front of full houses and have the races pay $20K to win, then Bryce's lofty dream becomes reality. Some might scoff at such a crazy concept, but given Indiana Midget Week's already immense popularity, aside from the money aspect it's not that far-fetched. Until then, I'll keep dreaming until that dream comes true.
---
A Hosehead Production ko
Copyright © 2021 by "Hosehead's Sprint Car Photos & News." Do not reproduce anything from these pages without the permission of the photographers writers or webmaster.
Hosehead's Sprint Car Photos & NewsPO Box 42 Drums PA 182220042