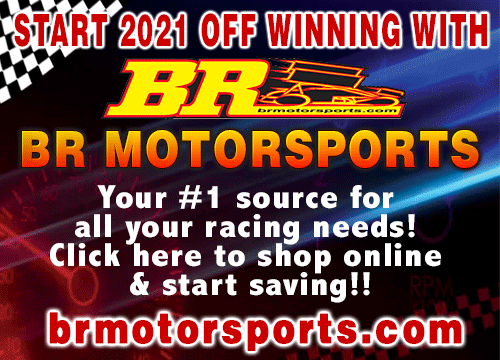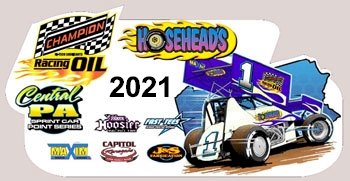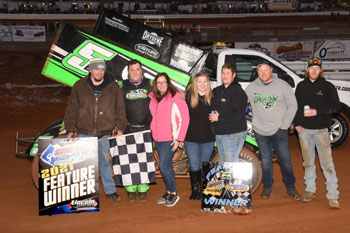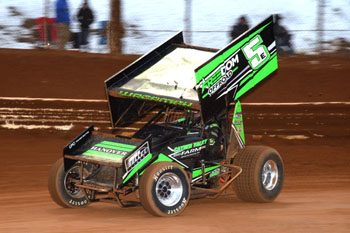 Lincoln Speedway PA Icebreaker 30 Winner Tim Wagaman Paul Arch Photos SpeedShotz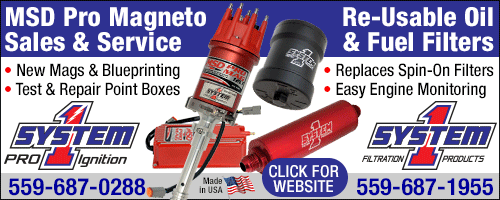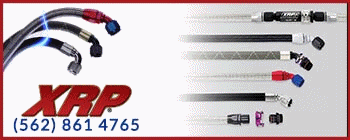 Latest News and Race Results
If you don't see it here yet, check the Message Board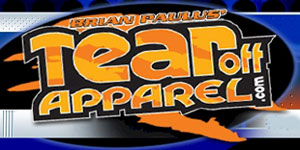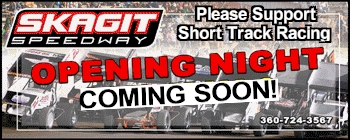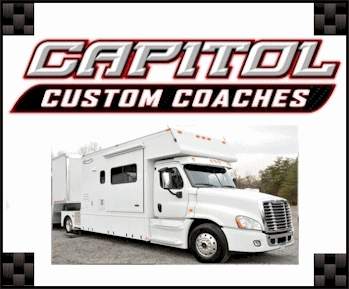 Monday March 1st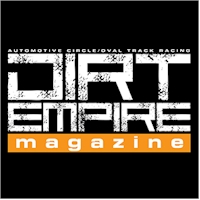 I've never wanted to be anyone other than who I am. Roger Daltrey
9:30pm
PRESS....
Krikke Motorsport AU)Despite missing out on claiming the SEG Series point standings last Saturday night at Bunbury Speedway, Dayne Kingshott and the Krikke Motorsport team were still pleased with their runner-up spot finish. In what was a last-minute call up to join the Krikke Motorsport team, following the team's regular driver Kerry Madsen being unavailable due to international border lockdown and the cancellation of this season's World Series Sprintcar Championship, Kingshott showed plenty of impressive form throughout the 13 rounds of the SEG Series and it saw him take the SEG Series point standings battle right down to the wire. Press Releases 3/1

Outlaw Speedway NY)Outlaw Speedway owner/promoter, Tyler Siri recently announced an agreement with Insinger Performance of Dushore, Pa. to supply the track with VP Racing Fuels for the upcoming 2021 race season. "Bruce Insinger had been supplying the track with Sunoco Racing Gasoline for the past several seasons, but we decided to make the switch to VP Racing Fuels, stated Siri. We will still have the same two grades of high-octane racing gasoline for the competitors in all our classes." With the addition of the Lane's Yamaha 360 Sprints to the weekly card the added demand will now be for high quality Methanol. Press Releases 3/1

POWRi)The 2020 POWRi Lucas Oil National Midget League Champion, Jake Neuman is ready to take on the 2021 season. Neuman will be back behind the wheel of his family-owned team this season and looks to capture more wins for the team. The season will start off at Monarch Motor Speedway Friday, March 19th and Saturday, March 20th. Press Releases 3/1

World of Outlaws)After almost a month on the sidelines, The Greatest Show on Dirt is set to roar back to life this weekend. A heap of cancellations due to weather, COVID-19 restrictions, and even State of Emergencies marred the February slate, but a new revised schedule has been released and we're re-kicking off the World of Outlaws NOS Energy Drink Sprint Car season with a Florida doubleheader.World of Outlaws 3/1

Park Jefferson Speedway SD)The excitement is building for the start of the 2021 racing season as the Park Jefferson Speedway readies for the 2021 lid lifter on April 9-10th. Park Jefferson Speedway will once again be IMCA sanctioned and feature an exciting array of travelling racing series to make Park Jefferson a destination for race fans and race teams from across the upper Midwest. Press Releases 3/1

Selinsgrove Speedway PA)As a new season of auto racing dawns at Selinsgrove Speedway, a fresh face has joined the promotional and management team at Selinsgrove Speedway as Selinsgrove businessman Todd Benner has joined Speedway Management Group LLC, the management team that currently heralds the historic oval's efforts.Benner, owner of nearby Selinsgrove Ford, has been involved in local sprint car racing on a sponsorship level for over a decade and has supplied the speedway's pace truck for some 20 years while supporting the oval with other sponsorship efforts. Central PA 3/1

Thunderbowl Raceway CA)Due to the continued uncertainty of grandstand capacity and limits, Trophy Cup founder Dave Pusateri has announced that the scheduled running of the Abreu Vineyards Trophy Cup presented by Rudeen Racing in May has been canceled. Press Releases 3/1

Winchester Speedway IN)The Rich Vogler Classic on Sunday, May 9th marks the much-anticipated return of USAC to Winchester Speedway after a near decade hiatus from the legendary facility. The event will also mark the debut of USAC's prestigious and historic Silver Crown Series at Winchester Speedway. Press Releases 3/1

Michaels Mercer Raceway PA)2020 was a year of epic proportions as the Covid virus Shut down everything including the start of the 2020 season.. however in mid July the decision was made to go forward with the schedule and ended up with an almost 100% rain free year. Ed Michaels..now in his 3rd year of his family's 2nd run of track ownership will provide the racers and the race fan numerous specials including the 70th anniversary of the first night of racing on the historic egg shaped over way back in 1951 with a celebration of legendary drivers who have competed at the speedway. Press Releases 3/1

Lucas Oil Speedway MO)Dirt-track teams looking for some extra preparation for the 2021 season, or fine-tuning during the season, can schedule a private test session at Lucas Oil Speedway. Cost of a four-hour test session is $1,200 with up to four cars allowed during private session. Only one or two cars are allowed on the track at a time with sessions available from 2-6 p.m. Monday through Friday. Sessions can be scheduled both prior to the Big Adventure Weekly Racing Series opener on April 3 or during the season. Press Releases 3/1

Kody Swanson/Doran Racing)Doran Racing and Kody Swanson got their 2021 asphalt sprint car season off to an excellent start Saturday night by winning the "Dave Steele Memorial World Non-Winged Championship 125" at Showtime Speedway for the second year in a row. Press Releases 3/1

Port Royal Speedway PA)The sounds of roaring engines are set to return to the Port Royal Speedway this Sunday, March 7th, as the Weikert's Livestock 410 Sprint Cars and the River Valley Builders Super Late Models take to the track for the 79th Annual Port Royal Speedway Opening Day presented by Packer's Concessions LLC.

OCRS)This weekends AmeriFlex / OCRS IMCA Sprint Car season opener at Red Dirt Raceway marks the beginning of a new era for sprint car racing and the Oil Capital Racing Series. OCRS 3/1

Jason Sides)A pair of dirt ovals in Florida set the stage for the World of Outlaws NOS Energy Drink Sprint Car Series return to action this weekend. Volusia Speedway Park in Barberville hosts an event on Friday and East Bay Raceway Park near Tampa is the site of a show on Saturday. Both tracks are familiar ovals for veteran Jason Sides. Press Releases 3/1

David Gravel)David Gravel has remained in his home state for the last few weeks since the 2021 season began. Inclement weather postponed the last three weekends of the World of Outlaws NOS Energy Drink Sprint Car Series season since the season opener in Florida at the beginning of February. Following nasty weather along the southern United States and the western swing being cancelled because of the pandemic, the reboot for the season begins this weekend back in Florida. Press Releases 3/1

Dominic Scelzi)Dominic Scelzi is gearing up for a two-day 360ci winged sprint car event at Kern County Raceway Park this weekend. The dirt oval in Bakersfield, Calif., had been slated to host the Lucas Oil ASCS National Tour this Friday and Saturday. Series officials recently pulled out from the weekend in concern over the pandemic. Meanwhile track officials said the show will go on. Press Releases 3/1

Tanner Carrick)After a mistake cost him a top finish one week ago in Hanford, CA, Tanner Carrick would not let the same thing happen to him on Saturday night in Marysville, CA as he would make a late race move to record a second-place finish at the 'Open Wheel Sprint Car Opener'. Press Releases 3/1

Justyn Cox)With a full slate of races lined up with C&M Motorsports in 2021, Justyn Cox took advantage of a rare opportunity to run his family-owned car over the weekend and ended up advancing from 15th to finish eighth at Marysville Raceway. Press Releases 3/1

Kyle Offil)Getting his 2021 season kicked off on Saturday night, Kyle Offill and the Country Builders Racing team checked in at Marysville Raceway where the Tracy, CA driver would pick up a 10th place finish after dealing with some opening night gremlins. "Saturday night was a pretty solid start to our season," Kyle Offill said. "It was nice to work with Brandon Ikenberry, and I look forward to getting in a few more races with him while he is out in California." Press Releases 3/1

Sean Becker)Saturday night saw Sean Becker make his debut with Vertullo Motorsports as the team checked in at Marysville Raceway. When it was all said and done, Becker recorded an 11th place finish, but the return to racing has the Roseville, CA driver excited for what is to come. Press Releases 3/1

ASCS Elite)Already very wet from the recent winter storms, heavy rainfall Sunday and continuing into Monday has forced officials with the ASCS Elite Non-Wing Series presented by Abilene Powder Coating and Big O Speedway to call off this weekend's Smiley's Racing Products Texas Wingless Nationals. ASCS 3/1
Sunday February 28th
You're safer in the race car than you are in cars going to and from the track. Mario Andretti
8:30pm
PRESS....
Photos)Devils Bowl Speedway TX World of Outlaws, All Stars & 305's from 2019 & 2020 by Alan Messick SpeedShotz 2/28

Trophy Cup)The 27th running of the Trophy Cup planned for May 27-29 has been postponed until October 21-23. Continued uncertainty as to the restrictions placed on Tulare Thunderbowl Raceway due to Covid-19 has made it necessary to again adjust plans. Originally the Cup from last year that was not held was to be in May with a second event for 2021 scheduled for the traditional October dates. Cup founder Dave Pusateri is firm on wanting fans to be able to attend before racing the event. Tulare's track has not had a race since the 2019 Trophy Cup event, a memorable three days that saw Rico Abreu win each night. The Abreu Vineyards Trophy Cup 27 Presented By Rudeen Racing will offer a $200,000+ purse for winged 360 sprint cars in October with the event champion guaranteed $27,000 for accumulating the most points over three days of competition. There will not be any further plan to have two Cups in a year such as was hoped for in 2021. 2/28

Sprintcar All Stars)Chris Solomon claimed victory and took out his first A Main win for the season in the Mainline DynoLog Dynamometers All Star Series Saturday night at Timmis Speedway Mildura. The battle for the win between Solomon's Tuckett Motorsport V83 and Rusty Hickman's V40 was worth the price of admission alone as they both weaved their way through lap traffic with Solomon stepping up another level and pulled away from Hickman. "It's so much work being up the front, I can see why I don't do it very often.' said the modest Solomon at the post race interview. Rusty Hickman came home in second with a hard charging SA33 Mark Caruso hot on his tail in the dying laps locking in 3rd. SA10 Steven Caruso was gaining on brother Mark finished in 4th and the V39 Brett Smith with his best result for the season rounding out the top 5. Press Releases 2/28

Column)Jim Allen has news from NARC King of the West NARC News Line2/28
1:30pm
PRESS....
Photos)Shots by Paul Arch & Steve Koletar from The Icebreaker at Lincoln Speedway yesterday in SpeedShotz 2/28

Williams Grove Speedway PA)Reigning Williams Grove Speedway track champion Freddie Rahmer may only be 25 years old as he embarks on the 2021 racing season, but he has the perspective of a driver twenty years his elder as he eyes the oval's season opener coming up in just two weeks. The Cumberland County track will open the new season with a 410 sprint car only racing program coming up on on Sunday afternoon, March 14 at 2 pm.

Sports Plus Video has just released the July 8, 1989 2-DVD set from Winchester Speedway! During the month of March you can get this set PLUS, receive a bonus crash series DVD. Click this link to view the offer: https://mailchi.mp/d4dfb2339422/monthly-promotion 2/28

CRASH PAD)PAD YOUR BUTT TO SAVE YOUR NECK AND BACK is NOT a phrase that is encouraging you up your calorie intake with banana splits, chips, cookies, and pie! Rather, we're encouraging you to Reduce Your Risk of Spinal Injury by installing a Crash Pad in your racing seat! Examine our website at www.crashpadus.com and if you don't agree with what we say there, use the CONTACT US email section to write back and tell us why you disagree. So far, no disagreements. Denny at 717-235-7250. 2/28
Saturday February 27th

Your best teacher is your last mistake. Ralph Nader
11:45pm
RESULTS....
Marysville Raceway CA)360...1 #38B Blake Carrick 2 #83T Tanner Carrick 3 #7B Brent Bjork 4 #3T Nick Ringo 5 #22 Keith Day Jr. 6 #4 Jodie Robinson 7 #3 Kaleb Montgomery 8 #31C Justyn Cox 9 #14W Ryan Robinson 10 #88 Kyle Offill 11 #83V Sean Becker 12 #32 Caden Sarale 13 #6W Billy Wallace 14 #1M Jimmy Trulli 15 #93 Stephen Ingraham 16 #12J John Clark 17 #49 Mike Monahan 18 #01 Nick Larsen 19 #17W Shane Golobic 20 #92 Andy Forsberg Race Results2/27

Showtime Speedway FL)Dave Steele World Non Wing Sprint Car Championship 125.1 4 77 Kody Swanson 2 1 67 Kyle O'Gara 3 9 88 L.J. Grimm 4 5 18 Shane Butler 5 6 56 Tyler Roahrig 6 7 88A Sport Allen 7 2 13 Joe Ligouri 8 16 0 Dude Teate 9 12 4 Travis Bliemeister 10 13 55 Tommy Nichols 11 8 22 Johnny Gilbertson 12 11 44 Stan Butler 13 14 15 Troy Thompson 14 15 3 Nick Andrade 15 3 7A Dakoda Armstrong 16 18 86 J.J. Dutton 17 10 32 Ronnie Wuerdeman DNS 17 7 Keith Butler 2/27

Western Midget)David Prickett scored his eleventh career Western Midget Racing presented by Masters Design and Construction victory by grabbing Saturday's season opener at Glendale, Arizona's Adobe Mountain Speedway. The victory marks the fourth different venue where Prickett has prevailed in WMR competition and gives him the debut win for the series in the Copper State.

Lincoln Speedway PA)Tim Wagaman followed up his 2020 Most Improved Driver award with an Ice Breaker win on Saturday. Wagaman accepted his award on the front stretch right before buckling in for the 30-lap feature. Saturday's win was Wagaman's first since 2014. Central PA2/27

Western Springs Speedway NZ)Sprint Car...1 #1NZ Michael Pickens 2 #71A Jamie McDonald 3 #88M Keaton Dahm 4 #2NZ Jonathan Allard 5 #6M James Dahm 6 #76A Steve Smith 7 #78C Matthew Leversedge 8 #7A Dion Kendall 9 #7M Travis Buckley 10 #98M Ryan O'Connor 11 #78A Daniel Eggleton 12 #92A Chris Kernohan 13 #35A Rob Vazey 14 #82P Jamie Larsen 15 #84P Dean Cooper 16 #11A Raymond Griffin 2/27

Archerfield Speedway AU)Wingless Sprints...1 #71 David Eggins 2 #28 Paul Robinson 3 #80 Liam Atkinson 4 #9 Tim Harris 5 #42 Shaun Knight 6 #78 Steve Pilkington 7 #22 Anthony Joyce 8 #6 Brett Russo 9 #25 Marin Kusturin 10 #47 Lachie Robertson 11 #3 Ian Milnes 12 #95 Jayden O'Toole 13 #12 Ben Manson 14 #17 Lance Dawson 15 #24 Scott Mortensen 16 #44 Mark Brownsey 17 #10 Chris Catchpole 18 #91 James Barton 19 #35 Michael Braggs 20 #14 Ross Guy 21 #27 Jamie Usher 2/27

Archerfield Speedway AU)1 #7 Lachlan McHugh 2 #27 Cody Maroske 3 #17 Luke Oldfield 4 #75 Darren Jensen 5 #51 Tim Farrell 6 #48 Jackson Delamont 7 #54 Randy Morgan 8 #07 Aaron Kelly 9 #4 Brad Ayres 10 #90 Anthony Lambert 11 #21 Nicholas Whell 12 #12 Ben Hilder 13 #40 Chris McInerney 14 #47 Brendon Claridge 15 #28 Allan Woods 16 #22 Jock Goodyer 17 #33 Callum Walker 18 #Q2 Brent Kratzmann 19 #44 Dan Murray 2/27

GW&IO Speedway AU)1#T 14 Mark House 2 #T 55 Jamie Bricknell 3 #T 45 Kurt Luttrell 4 #T 17 Jason Dawkins 5 #T 48 Nick Penno 6 #T 10 Luke Redpath 7 #T 19 Jack Crossin 8 #T 2 Scott Bissett 9 #T 77 Shaun Dobson 10 #T 20 Tony Clasener 11 #T 35 Adrian Redpath 12 #T 16 Adam Alexander 13 #T 11 Jason Redpath 14 #T 33 Brody Appleby 15 #T 4 Chase Redpath 2/27

Murray Bridge Speedway AU)Wingless sprints...1 #S5 Joel Chadwick 2 #VX50 Luke Weel 3 #N5 Mark Blyton 4 #S86 Kirby Hillyer 5 #N41 Jason Bates 6 #S23 Jack McCarthy 7 #S47 Anthony Tapley 8 #S15 Hayden Vickers 9 #V36 Ashley Cook 10 #N72 Coby Elliott 11 #S2 Jake Ashworth 12 #V95 Geoff Cook 13 #S11 Tyson Martin 14 #N45 Troy Carey 15 #S35 Mitchell Broome 16 #S41 Bronson Mauro 17 #S10 William Caruso 18 #S55 Sharni Pitcher 19 #S48 Rhys Heinrich 20 #V2 Alex Ross 2/27

Premier Speedway AU)Premier Speedway's Sprintcar Showdown at Sungold Stadium with thanks to Chittick's, saw a strong field of Sprintcars take to Premier Speedway tonight. Darren Mollenoyux set the scene during qualifying when he recorded a one lap time of 10.741 seconds to be the fastest overall qualifier. Brayden Cooley, Grant Anderson and Corey McCullagh also recorded the fastest times in their respective heat groups.Race Results 2/27

Maddington Toyota Series AU)Callum Williamson is the toast of the town after he claimed the 2020-21 Maddington Toyota Sprintcar Series at Bunbury Speedway on Saturday night. It is Williamson Motorsport's maiden championship win and releases the stranglehold that Jason Kendrick has had on the series for the three previous summers. Race Results 2/27
PRESS....
USCS)The 13th annual Frostbuster 150 at Magnolia MS has been RAINED OUT for tonight Saturday 2/27.

US 36 Raceway MO)MARCH 26TH 2021 WORLD OF OUTLAWS WINGED SPRINTS We at US 36 Raceway are honored to start our 2021 season with the Greatest Show on Dirt, the World of Outlaws! As the great Johnny Gibson says, "Often imitated but never duplicated"! Last season we witnessed one of the greatest racing ever with a last lap pass for the win and we expect the same in 2021 as the very best in racing invade the high banks of US 36 Raceway. Make those plans now, get that ticket, for 3/26/2021! 2/27
Friday February 26th

How well I have learned that there is no fence to sit on between heaven and hell. There is a deep, wide gulf, a chasm, and in that chasm is no place for any man. Johnny Cash
11:50pm
RESULTS....
Showtime Speedway FL)Kyle O'Gara scored his first career sprint car win Friday night at Showtime Speedway when he captured the 30-lap opening night of the "Dave Steele World Non Wing Sprint Car Championship 125." O'Gara took advantage of a Kody Swanson miscue to take the top sot and never looked back.Race Results2/26

USCS)2019 Empire Super Sprints Champion, Paulie Colagiovanni from Cicero, New York won the USCS Outlaw Thunder Tour 30-lap main event on Friday night at Hattiesburg Speedway. Colagiovanni took the lead from 13-time USCS National Champion Terry Gray from Bartlett, TN at the races mid-point and streaked to a comfortable lead in clean air only to have to hold off Gray's team-mate and two-time USCS National Champion Morgan Turpen from Somerville, TN after several restarts.USCS 2/26
PRESS....
2:00pm
PRESS....
Lincoln Speedway PA)NEW START TIME FOR THE ICE BREAKER The Ice Breaker is now scheduled for a 4PM start time tomorrow. Pit gates open @ 1:30PM and the grandstands open @ 2PM. We can't wait to kick-off the 2021 season with everyone tomorrow afternoon! If you can't be there in person, tune in LIVE: https://flosports.l2/26

Column)Duane Hancock looks at some of the 2021 shows in Tri-State Outlook2/26

NSCHOF)With the 60th running of the Knoxville Nationals scheduled for this August, the National Sprint Car Hall of Fame & Museum in Knoxville, Iowa is showcasing winning cars from sprint car racing's biggest event. Currently, twelve Knoxville Nationals winning cars are on display in the museum, open seven days a week. Press Releases 2/26

IMCA)IMCA Speedway Motors Weekly Racing National Point Standings through Feb. 25 IMCA RaceSaver Sprint Cars – 1. Brooklyn Holland, Kerman, Calif., 40; 2. Ryan Delisle, Fresno, Calif., 39; 3. Kyle Rasmussen, Clovis, Calif., 38; 4. Austin Warmerdam, Lemoore, Calif., 37; 5. Blaine Fagundes, Hanford, Calif., 36; 6. Brad Hohlbauch, Visalia, Calif., 33; 7. Richard Weddle, Visalia, Calif., 32; 8. Tyler Gray, Templeton, Calif., 31; 9. Brandon Stidham, Kerman, Calif., 30; 10. Connor Danell, Visalia, Calif., 29; 11. Brandon Emmett, Caruthers, Calif., 28; 12. Chris Stevens, Fresno, Calif., 27; 13. Grant Champlin, Han­ford, Calif., 26. Press Releases 2/26

Alex Bowman Racing)Alex Bowman Racing will be running 29 races with three different drivers. Himself, CJ Leary & Josh Wise for 2021. The races are a combination of dirt 410 winged sprint & pavement midget. 2/26

Chili Bowl)That time of year has almost arrived. Starting Wednesday, March 3, 2021, tickets for the 2022 Lucas Oil Chili Bowl Nationals presented by General Tire will go on sale. As always, renewals and new orders will begin at the same time with the deadline to submit an order set for Wednesday, May 12, 2021. ASCS 2/26
Thursday February 25th

All the world is birthday cake, so take a piece, but not too much. George Harrison
10:00pm
PRESS....
Wednesday February 24th

I don't have a girlfriend. But I do know a woman who'd be mad at me for saying that. Mitch Hedberg
8:00pm
PRESS....
1:50pm
PRESS....
Column)Joseph Terrell has his next column which covers the recent west coast Outlaw cancellations along with the precarious state of racing along the west coast at the moment. Also included are west coast news and notes.The West Coast Sprint Car Scene2/24

Lincoln Speedway PA)Saturday is so close we can almost smell the methanol! IceBreaker 410 Sprints: $5,000 to win! Racing @ 2:00PM Pit Gates @ 11:30AM Grandstands @ Noon Admission tickets General Admission: Adults $20 Students 11-17 (w/ID) $10 Kids 11 and under FREE Pits $30 (all ages) 2/24

World of Outlaws)The Texas Two-Step at Cotton Bowl Speedway has found new dates and a new sponsor. Rescheduled for Friday & Saturday, March 19-20, the World of Outlaws NOS Energy Drink Sprint Car Series doubleheader will now feature title sponsorship from a valued partner in Drydene Performance Products. The two-day show will be labeled the Drydene Texas Two-Step presented by American Lube Supply.World of Outlaws 2/24

Rolling Thunder)Rolling Thunder, the most comprehensive reference ever produced on the USAC Silver Crown Series, is available for pre-order now at https://www.sprintcarhof.com/ and at Fastrack Publishing with a release date set for early May 2021. The combined work of four veteran motorsports journalists, Bob Mays, Richie Murray, Patrick Sullivan and John Mahoney, with a foreword courtesy of the winningest driver in series history, five-time champion Kody Swanson, Rolling Thunder covers the tumultuous history of the USAC Silver Crown Series from its inception in 1971 through the 2020 season. Press Releases 2/24

Knoxville Raceway IA)Fatheadz Eyewear, the leader in oversized eyewear, will be the title sponsor of the 2021 Capitani Classic presented by Great Southern Bank . The 10th running of the Fatheadz Eyewear Capitani Classic presented by Great Southern Bank will be held on Sunday, August 8 at Knoxville Raceway. Press Releases 2/24
Tuesday February 23rd

The word courage - God, I love that word. Words are so important to me. Peter Fonda
7:00pm
PRESS....
Monday February 22nd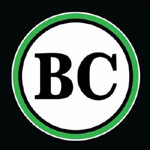 Guard against the impostures of pretended patriotism. George Washington
9:00pm
PRESS....
ASCS Lucas Oil)As of now we are racing! March 5&6 Kern Raceway CA, March 12 Thunderbowl Raceway CA, March 13 - Keller Auto Speedway CA. A practice night has been added at Kern Co. Raceway on Thurs. March 4. Gates Open at 3PM. On track 5PM to 9PM. 2/22

Thunderbowl Raceway CA)Due to ongoing COVID regulations the Kings of Thunder headlined event this Saturday February 27th at Thunderbowl Raceway has been canceled. The next scheduled race that the Tulare Thunderbowl is shooting for will take place on Friday March 12th when the Lucas Oil ASCS National Tour invades the facility. 2/22

Justyn Cox)Saturday night in Hanford, CA the curtain rose on the 2021 season for C&M Motorsports and Justyn Cox. Kicking off their second season together, Cox would rally from the 14th starting position to finish seventh in the feature event. "Saturday night was a great night knock some off-season rust off before the Lucas Oil ASCS National Tour comes to town." Justyn Cox said. "We got off to a bit of a slow start, but we learned from it and have a better idea of where we need to be to start our nights off moving forward." Press Releases 2/22

Tim Kaeding)Returning to the seat of the Roth Motorsports No. 83Jr on Saturday night in Hanford, CA, Tim Kaeding had a solid night during his reunion with the team as he picked up a third-place finish in what was the opening night of racing in California. Press Releases 2/22

Carson Macedo)Wintry weather in the south forced cancellations of the scheduled World of Outlaws NOS Energy Drink Sprint Car races opening the door for Carson Macedo to make a rare appearance at Keller Auto Speedway in Hanford, CA. Piloting a potent Tarlton Motorsports entry, Macedo would go toe-to-toe with Shane Golobic ultimately coming up just short of a win and finishing second on Saturday night. Press Releases 2/22

USAC MW)A 17-race schedule for USAC's Midwest Regional Midget series has been set for the 2021 season at eight different dirt tracks throughout the states of Indiana and Illinois. The series kicks off on April 24 at Lincoln Park Speedway in Putnamville, Ind., the first of two trips for the series to the 5/16-mile dirt oval with the return coming July 3 as part of the Bill Gardner Sprintacular, a doubleheader with the USAC AMSOIL Sprint Car National Championship. USAC 2/22
Sunday February 21st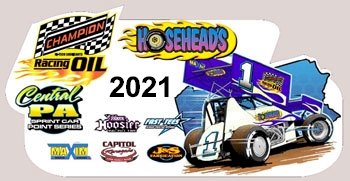 Lincoln Speedway February 27th
We all die. The goal isn't to live forever, the goal is to create something that will. Chuck Palahniuk
8:00pm
RESULTS....
USCS)Milton FL...1 6 M1 Mark Smith 2 3 72 Tim Shaffer 3 8 10C Paulie Colagiovanni 4 1 16B Zane Devault 5 4 44 Chris Martin 6 13 24 Garet Williamson 7 9 28M Conner Morrell 8 14 5T Ryan Timms 9 10 28F Davie Franek 10 19 22 Connor Leoffler 11 2 1X Brent Crews 12 18 43 Terry Witherspoon 13 7 27 Carson McCarl 14 11 70 Nick Tucker 15 21 66 Chase Dunham 16 16 20B Cody Bova 17 24 7E Eric Gunderson 18 DNF 12 33W Mike Walter II 19 DNF 17 4 Danny Smith 20 DNF 23 28 Jeff Willingham 21 DNF 15 W20 Greg Wilson 22 DNF 5 3 Todd Gracey 23 DNF 20 10 Terry Gray 24 DNF 22 3(43) Shawn Murray USCS2/21
2:00pm
PRESS....
Selinsgrove Speedway PA)The 75th anniversary season of auto racing at Selinsgrove Speedway is set to get underway in one month when the Short Track Super Series modified circuit hits the track for the oval opener on March 20. And the entire season at Selinsgrove Speedway will be laced with special events that give a shout out to the commemorative 75th milestone. Central PA 2/21

World of Outlaws)As we inch closer to the start of the 2021 racing season, PST President Mike Emhof is continuing to make the final touches for this season's A-Verdi Storage Containers Patriot Sprint Tour season. For the first time since 2014, the Patriot Sprint Tour is now set to return to Utica Rome Speedway on Sunday, September 5, an event that will pay $3,000 to the winner and $300 just to take the green. It was a few weeks ago that it was announced that Brett Deyo, the current promoter at the Fonda Speedway, would be taking over the Vernon, NY speed plant in 2021. World of Outlaws 2/21

CRASH PAD)OK, LET'S BE HONEST! Who among us called Punxsutawney Phil Groundhog prognosticator a LIAR? Well, it certainly looks like the hibernating, sharp incisor equipped ball of fat and fur was correct when he predicted six more weeks of winter. But there is a silver lining to the delay of the start of racing season. You now have the opportunity to put the finishing touches on your preparations. And that is the perfect time to get and install your Crash Pad seat insert kit! Help Reduce Your Risk of Spinal Injury all season long with this simple and very effective product. Go to www.crashpadus.com to read about it and buy online, there, or from one of our many Dealers. If you need to be convinced, call Denny at 717-235-7250. 2/21
Saturday February 20th

I'm not a role model... Just because I dunk a basketball doesn't mean I should raise your kids. Charles Barkley
11:50pm
RESULTS....
Kings of Thunder)Hanford CA...1 2 17W Shane Golobic 2 3 21 Carson Macedo 3 5 83 Tim Kaeding 4 10 41 Dominic Scelzi 5 6 37 Mitchell Faccinto 6 12 5V Colby Copeland 7 14 7C Justyn Cox 8 8 38B Blake Carrick 9 16 33 Tucker Worth 10 4 83T Tanner Carrick 11 1 46JR Joel Myers 12 17 69 Bud Kaeding 13 21 01 Mitchel Moles 14 13 5H Michael Faccinto 15 9 41X Corey Day 16 18 88A Joey Ancona 17 23 67G Grant Duinkerken 18 20 22 Keith Day Jr. 19 11 36 Craig Stidham 20 15 2B Brooklyn Holland 21 24 1B Chelsea Blevins 22 19 19 Colby Thornhill 23 7 56 Willie Croft 24 22 10F Jared Faria 2/20

Western Racesaver)Hanford CA...1 4 Brooklyn Holland 2 9 Grant Champlin 3 7 Ryan Delisle 4 8 Kyle Rasmussen 5 3 Austin Warmerdam 6 6 Blaine Fagundes 7 12 Sean Quinn 8 2 Ryan Rocha 9 13 Brad Hohlbauch 10 14 Tyler Gray 11 1 Richard Weddle 12 11 Brandon Stidham 13 15 Connor Danell 14 5 Brandon Emmett 15 10 Chris Stevens 16 16 Caden Stoll 2/20

ASCS SW)Making a late-race charge to keep his Saturday perfect, California's Justin Sanders wheeled the Bob Ream owned No. 8 to victory with the ASCS Southwest Region at Central Arizona Speedway. Justin's second trip to Victory Lane with the Arizona-based tour, the first 19 laps saw the field chasing New Mexico's Wes Wofford. Riding third the opening 11 circuits to the No. 115, Nick Parker's misfortune was Sanders advantage. Working through mid-race cautions, the No. 8 shot to the lead on Lap 20 and proceeded to gap the field by 3.678-seconds. ASCS 2/20

ASCS Desert)Taking the first checkered flag of the season with the San Tan Ford ASCS Desert Non-Wing Series, Joshua Shipley punched his ticket for Victory Lane Saturday night at Arizona Speedway. Shipley's seventh triumph with the series, the Surprise, Ariz. driver was undefeated all night with his Heat Race win coming from sixth before leading start to finish in the A-Feature.ASCS2/20

USCS)Milton FL...1 2 72 Tim Shaffer 2 5 M1 Mark Smith 3 1 24 Garet Williamson 4 9 22 Connor Leoffler 5 11 16B Zane Devault 6 13 10C Paulie Colagiovanni 7 4 20B Cody Bova 8 7 4 Danny Smith 9 14 W20 Greg Wilson 10 19 27 Carson McCarl 11 12 44 Chris Martin 12 16 5T Ryan Timms 13 20 28F Davie Franek 14 21 28M Conner Morrell 15 17 70 Nick Tucker 16 DNF 3 66 Chase Dunham 17 DNF 10 33W Mike Walter II 18 DNF 15 29 Kyle Amerson 19 DNF 22 43 Terry Witherspoon 20 DNF 8 22S Slater Helt 21 DNF 18 10 Terry Gray 22 DNF 6 3 Todd Gracey USCS2/20

Showtime Speedway FL)LJ Grimm proved his January 30 non-wing sprint car victory at Showtime Speedway was no fluke after he captured yet another non-wing victory Saturday night at Showtime Speedway. Grimm, who set fast time in qualifications with a lap of 13.770, drew a 4 for the inversion. Grimm wasted no time at the drop of the green and quickly settled into the second position behind early race leader Sport Allen. Race Results 2/20
2:50pm
PRESS....
RESULTS....
Toowoomba Speedway AU)1 #22 Jock Goodyer 2 #7 Lachlan McHugh 3 #17 Luke Oldfield 4 #Q27 Cody Maroske 5 #2 Brent Kratzmann 6 #07 Aaron Kelly 7 #91 Taylor Prosser 8 #21 Nicholas Whell 9 #55 Jayden Peacock 10 #46 Dylan Menz 11 #88 Ryan McNamara 12 #14 Mark Pholi 13 #84 Steve Greer 14 #NQ54 Richard Morgan 15 #90 Anthony Lambert 16 #53 Jessie Attard 17 #57 Matthew Dumesny 18 #N45 Jai Stephenson 19 #78 Andrew Corbet 20 #Q54 Randy Morgan 2/20

Murray Bridge Speedway AU)Wingless Sprints...1 #S5 Joel Chadwick 2 #S16 Joel Heinrich 3 #V14 Glenn Watts 4 #S2 Jake Ashworth 5 #S36 Ryan Alexander 6 #N5 Mark Blyton 7 #VX14 Harry Ross 8 #VX50 Luke Weel 9 #V36 Ashley Cook 10 #S11 Tyson Martin 11 #V67 Christopher Halesworth 12 #S91 Brent Fox 13 #V77 Alex Ross 14 #S23 Jack McCarthy 15 #S50 Jordon Bolitho 16 #V95 Geoff Cook 17 #S8 Darryl Sloan 18 #S10 William Caruso 19 #S67 Jacob Childs 20 #N45 Troy Carey 2/20

Perth Motorplex AU)1 #3 Callum Williamson 2 #41 Daniel Harding 3 #26 David Priolo 4 #14 Jason Pryde 5 #79 Kris Coyle 6 #42 Ben Butcher 7 #2 Dayne Kingshott 8 #55 Darren Mewett 9 #22 Cameron Mckenzie 10 #96 Aldo De Paoli 11 #94 Matthew Cross 12 #11 Jason Kendrick 13 #60 Kaiden Manders 14 #77 Bradley Maiolo 15 #9 AJ Nash 16 #25 Taylor Milling 17 #8 Andrew Priolo 18 #17wx George Eaton 19 #18 Trevor Jolly 20 #15 Trevor Reynolds 21 #57 Shaun Bradford 2/20

Maddington Toyota Series AU)Callum Williamson won an epic sprintcar feature race at the Perth Motorplex on Saturday night in a race that tested both drivers and crews as they raced into uncharted te2/20rritory. He claimed the Big Chap 57 race as part of the Ampol Legends night that paid tribute to the late Noel Bradford, who famously campaigned the 57. Race Results 2/20
Friday February 19th
To know that we know what we know, and to know that we do not know what we do not know, that is true knowledge. Nicolaus Copernicus
2:30pm
PRESS....
Thursday February 18th
Apparently there is nothing that cannot happen today. Mark Twain
9:00pm
PRESS....
Column)Ron Rodda has Silver Dollar Speedway news in From the Grandstand 2/18

Perris Auto Speedway CA)Covid is again playing havoc with racing on the West Coast. On Wednesday afternoon, the NOS Energy Drink World of Outlaws Sprint Car Series announced that it was canceling the entire early season western swing through California, Arizona, and Nevada. That included the March 20th date at Perris Auto Speedway that also featured the Amsoil USAC/CRA Sprint Cars and the PAS Senior Sprints. Later that day, long time promoter Don Kazarian announced the postponement of the March 6th LKQ Pick Your Part Night of Destruction and the March13th PASSCAR Stock Car Series/IMCA Modified race. Press Releases 2/18

Sprint Car Unlimited)Trail-Way Speedway inks four-race deal with SprintCarUnlimited.TV for 2021https://sprintcarunlimited.com/ 2/18

USCS)Southern Raceway in Milton, Florida will host two of its most exciting and certainly most high-speed events of 2021 for their season opener this coming weekend on Saturday at 5:30pm and Sunday at 2:00pm when, the United Sprint Car Series Outlaw Thunder Tour presented by K&N Filters winged sprint cars return to the high banked one-third mile clay oval to contest rounds #3 and #4 of the 2021 version of the 12-race USCS Winter Heat Series presented by Engler Machine and Tool.

RUSH)RUSH's main objective has always been to keep people racing with true "cost containment" technical rules packages surrounded by valuable championship programs; the combination seems to be working as the Series continues to attract an extremely diversified group of racers whose numbers exceed well over 600 throughout the Northeast and Mid-Atlantic, and 2021 will be no different. Press Releases 2/18

USAC)The 2021 USAC AMSOIL Sprint Car National Championship schedule is highlighted by, not just one, but two trips to the east in the coming season, first in April, then again with the 14th edition of Eastern Storm in the month of June. The foray to PA April 22-25 is new to the calendar, and will thus, have a new name that will christen the four-race weekend which will all be held within the confines of the state of Pennsylvania - "Keystone Invasion." USAC 2/18

USAC)Brian Carber has teamed with Hayward Motorsports to compete in selected events throughout the 2021 USAC NOS Energy Drink National Midget season starting with the pairing's first outing in the April 9-10 T-Town Midget Showdown at Tulsa, Oklahoma's Port City Raceway. USAC 2/18

USCS)Race Fans!...Get the USCS Winter Series LIVE STREAM...Even if you can't be there to smell the methanol, you can catch the USCS Outlaw Thunder Tour sprint cars & the www.RockAuto.com USCS 600 Mini Sprints plus the Outlaw Midget Series plus more! competing for two-days in the USCS "Battle at the Beach" Winter Nationals and the 2021 USCS Winter Heat Series Rounds #3 and #4 at Southern Raceway, Milton, Florida LIVE STREAM via the LIVE pay-per-view video stream at Just Dirt Productions on Saturday, February 20th at 5:00pm CST and Sunday, February 21st at 2:00pm CST from Southern Raceway. Milton, For all details about how to join in please just follow the link below and plan your watch party! https://iframe.dacast.com/b/118195/p/272988 2/18
Wednesday February 17th
Obstacles don't have to stop you. If you run into a wall, don't turn around and give up. Figure out how to climb it, go through it, or work around it. Michael Jordan
8:00pm
PRESS....
Column)Pat & Bruce Eckel have notes from the multiple rainouts that occurred on their last day in Florida. A Typical Weekend 2/17

World of Outlaws)State and local restrictions, due to the pandemic, have forced the cancellation of the Spring West Coast Swing, providing new dates for Magnolia Motor Speedway and The Rev, along with soon-to-be-announced dates for new events. World of Outlaws 2/17

RUSH)If there is one word that describes the Pace Performance RUSH Racing Series together with Sweeney Chevrolet Buick GMC, it's "growth", and as the 2021 season draws near that term correctly describes RUSH. It is expected that over 40 new racers will compete in 2021 throughout the RUSH Series including Late Models, Sprint Cars, Sportsman Modifieds, Pro Mods, and the new Stock Cars! The RUSH Karting Series, which was launched in 2020, is also encompassed under the expanding RUSH umbrella and is expected to grow in 2021. RUSH also provides the engine sealing process on all crate engines at Jennerstown (PA) Speedway, a track that has continued to expand its crate engine presence. All told RUSH racers will by vying for well over $250,000 in cash and valuable product, the highest in Series history! Press Releases 2/17
3:00pm
PRESS....
Showtime Speedway FL)The early version of the expected entry list for next weekend's $5.000-to-win "2nd annual Dave Steele World Non Wing Sprint Car Championship 125" at Showtime Speedway in Pinellas Park, Florida was today revealed by Social Media site Pavement Ponders. The February 26-27 race will be governed by 2020 Little 500 rules. To date, the entry list shows nearly 20 cars confirmed and is steadily trending upward as we inch closer to the race date. Additional teams have confirmed to Pavement Pounders that they intend to announce their participation in the coming days, although they have not yet, for a variety of reasons. Press Releases 2/17

Premier Speedway AU)Following todays announcement that the Five-Day Lockdown in Victoria will be completed as of 11.59pm this evening, Premier Speedway will once again be in full preparation mode for Saturday February 27, when the Chittick's Bakery Sprintcar Showdown takes place at Sungold Stadium, Premier Speedway, Warrnambool. Press Releases 2/17

Sun Prairie WI/SLS Promotions)Due to unforeseen circumstances in relation to alcohol licensing requirements with local government officials, the previously announced agreement between Hans Lein/SLS Promotions and Angell Park Speedway for the 2021 race season will not be able to take place. After much deliberation, it was mutually agreed upon that both parties will step away from the original partnership. 2/17

Lincoln Speedway PA)Lincoln Speedway was forced to postpone their annual Ice Breaker due to the forces of Mother Nature. With the low temperatures and snow already on the ground with more forecasted to come, track officials made the decision to delay racing at the speedway until next weekend. "We know that fans and race teams look forward to the Ice Breaker all off-season, there's nothing better than seeing the shiny new racecars on the track for the first time." said General Manager, Jerry Parrish. "Everyone at Lincoln Speedway is excited to get the season started, and we look forward to getting the Ice Breaker in as soon as Mother Nature cooperates." Central PA 2/17

Greg Wilson)Greg Wilson had planned to make his 410ci winged sprint car season debut this weekend with the World of Outlaws NOS Energy Drink Sprint Car Series. Mother Nature had other plans as the series was forced to postpone. Wilson and his Hercules Tires, Ohio Logistics and DNC Hydraulics supported team are now heading to Southern Raceway in Milton, Fla., with the USCS Series on Friday and Saturday. Press Releases 2/17

Speed Sport)Kerry Madsen Races Ahead With Sense Of Gratitude https://speedsport.com/2/17

Checkered Past)Kevin Eckert has, Outlaws do Daytona https://worldofoutlaws.com/ 2/17
Tuesday February 16th
I did a terrible job of composing myself. I was a spoiled brat from Long Island who benefited from the energy of New York. John McEnroe
9:00pm
PRESS....
Monday February 15th
Happiness often sneaks in through a door you didn't know you left open. John Barrymore
9:50pm
PRESS....
2:40pm
PRESS....
Acme Trading)New sprint car die cast coming this year from Acme TradingNew sprint car molds in 1:18 and 1:64. Announcement with teams coming soon. First production to land in September, sooner for 1:64. www.acmediecast.com 2/15

POWRi)Owners, Flea Ruzic and Steve Reynolds with Team Ripper finished the 2020 race season on some high notes, but they aren't done yet. As the beginning of the season approaches, teams and drivers and gearing up to dominate another year with the POWRi Lucas Oil National and West Midget Leagues. With a little over 40 races scheduled for the 2021 race season, consistent runs and top finishes are what the drivers and teams strive for to lock up the Championship at the end of the season. Press Releases 2/15

Lincon Speedway PA)The 2021 racing season is slated to kick-off at Lincoln Speedway later this week. Fans across the country and around the globe can tune in to catch the best of the PA Posse as they start the season on dirt track racing's premier streaming service, FloRacing. The partnership between Lincoln and FloRacing will continue through the 2025 racing season. Central PA 2/15