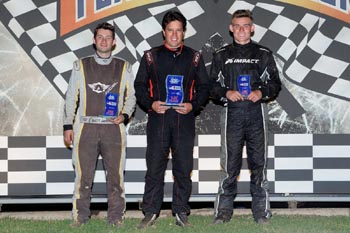 Darren Jenkins (centre) won the Speedcar A Main at Valvoline Raceway on 3 December, defeating Matt Jackson (left) and Kaidon Brown. Gary Reid photo.
Latest News and Race Results
If you don't see it here yet, check the Message Board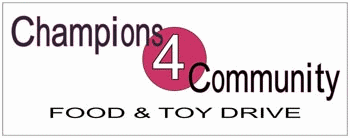 Wednesday December 7th 2016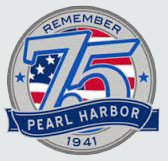 "May God have mercy upon my enemies, because I won't." George S. Patton
2:00pm
PRESS...
Brenten Farrer)After knocking on the door for the past few weeks Brenten Farrer finally broke through for is first 360ci Sprintcar All-stars main event win of the 2016/17 season as he claimed round 5 at the Heartland Raceway at Moama after a late race pass for the lead. Last weekend's win was his second career All-stars victory and his second at the Moama venue and it came on the back of three runner-up results in his last four starts. In an added bonus for the Kilmore based racer the victory catapulted the defending series champion into the overall series lead with six rounds remaining. Press Releases12/7
SOD)Baer Field Motorsports Park, Fort Wayne, Indiana, officials announced today that Engine Pro Sprints On Dirt presented by ARP will headline the inaugural race on the new 1/4 mile dirt track under construction within the infield of the track's current 3/8-mile pavement oval. The 1/4 mile track adds numerous new possibilities to the existing 3/8 mile paved oval and 1/6 mile dirt track. A small, specials-only schedule will be announced in the coming weeks for the new track. Press Releases12/7
Premier Speedway AU)Having achieved a career best Lucas Oil Grand Annual Sprintcar Classic result at the 2016 edition of the storied event, the pilot of the East Coast Pipeline Q7 Cool Chassis, Robbie Farr, will return to Sungold Stadium, Premier Speedway, Warrnambool from January 20 to 22 for yet another tilt at Classic glory.
Brills Motor Speedway OK)When State Fair Speedway in Oklahoma City closed in 2010 it created a void in the sport that rippled throughout the state. For many the speedway was like a second home. And nothing that has come along since then has replaced those memories. Choctaw, Oklahoma native Cody Brewer and his dad Ken Brewer hope to change that. Press Releases12/7
Fremont Speedway OH)The top 10 in points in all four divisions at Fremont Speedway and the two FAST Championship Series were honored at the traditional end-of-season banquet Saturday, Dec. 3 in front of a packed banquet hall at the Fremont Post of the American Legion. Honored were Fremont champions Broc Martin (Fort Ball Pizza Palace 410 Sprints); Nate Dussel (Fremont Federal Credit Union 305 Sprints); Keith Sorg (Burmeister Trophy Dirt Trucks): and John Brooks (McCullough Industries 602 Late Models). Kistler Racing Products FAST Championship Series champion Byron Reed and JLH General Contractor 305 FAST Championship Series champion Paul Weaver were also honored. Press Releases12/7
Prentice Motorsports Group)Prentice Motorsports Group would like to announce that long-time racing official Laurel Belton has assumed the position of Secretary/ Treasurer for the organization going into the 2017 season. Belton has been involved and worked with groups such as the King of the West 410 Sprint Car Series, the Civil War 360 Sprint Car Series presented by Flowmaster and the Northern Auto Racing Club in the past. Her & husband Dan have been common sights in the pit area throughout the years around Northern California. Press Releases12/7
Justin Grant)Sam McGhee Motorsports is proud to announce that Ione, California's Justin Grant will take the wheel of the team's No. 11 full-time during the 2017 racing season, which includes a run at the entire USAC AMSOIL Sprint Car National Championship schedule. Press Releases12/7
Brady Bacon)Broken Arrow, Oklahoma's Brady Bacon is ready for a new venture in 2017. He is partnering with Richard Marshall of Priority Aviation to form Bacon/Marshall Motorsports. The team will be running a large winged sprint car schedule next season. The two-time USAC National Sprint Car champion will also be running the Frank Manafort Racing #76m midget and the Paul Martens #48 in USAC Silver Crown events in 2017. Press Releases12/7
DUB Publications & Media)Dub Publications & Media recently launched its own driver and race team centered marketing and public relations website. Based out of Indianapolis, Indiana, DPM, as it's being referred to, is owned and operated by Whitney Thomas. Press Releases12/7
Dave Darland)It gives us great honor to announce that in 2017 USAC's All-Time National Sprint Car Feature Winner (59) "The People's Champ" Dave Darland will be back in the seat of the Steve (Snickers) & Carla Phillips Motorsports #71p Non-Wing Sprint Car. After an amazing 2013, 2014 & 2015 Campaign together that included 17 USAC Wins (3 Straight Kokomo Smackdown Titles, Budweiser Oval Nationals Title, Larry Rice Classic, & a Tony Hulman Classic Win) Just to list a few that we have decided to once again put this lethal duo back together for another run at a USAC National Sprint Car Championship in 2017. We can't thank Jeff Walker and the Jeff's Jam-It-In Storage/Curb Records #11 team enough for a great 2016 season and we sincerely appreciate all the hard work and dedication from all the sponsors, crew members & supporters on the #11 enough. Thank You! Press Releases12/7
Tuesday December 6th 2016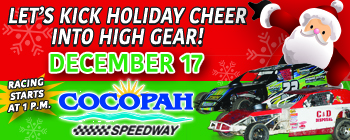 I think it's wrong that only one company makes the game Monopoly. Steven Wright
8:30pm
PRESS...
World of Outlaws)Brent Marks joins the World of Outlaws Craftsman® Sprint Car series tour under his family-owned Brent Marks Racing (BMR) team for the 2017 season. Marks, hailing from Myerstown, Pa., has long dreamed of running with the Greatest Show on Dirt from the time he first hopped into a 410 sprint car seven years ago. "It took a lot of work to make it happen, but I'm ready to go," said Marks, his voice upbeat. "It's been something I wanted to do my whole life. I got into 410 sprints knowing one day I wanted to be a World of Outlaws driver. Ever since then, I've been working at it year after year." DIRT/World of Outlaws 12/6
Brent Marks)Since launching his open wheel career in 2009, the "Myerstown Missile" Brent Marks has entertained the idea of hitting the road full-time; joining the world's most elite sprint car competitors for a full-out campaign across much of the United States. That longing will soon become a reality as the Myerstown, Pennsylvania, native prepares to join the World of Outlaws Craftsman® Sprint Car Series for the 2017 season. Brent Marks Racing, joined by mechanics Kevin Osmolski and Jesse Lentz, will chase Kevin Gobrecht Rookie of the Year honors during their inaugural campaign with the World of Outlaws Craftsman® Sprint Car Series. In addition, Marks hopes to represent his Central Pennsylvania fanbase, as well as his partners and supporters, at the highest level, ultimately earning a first-ever main event victory with the "Greatest Show On Dirt." Press Releases12/6
Courtney O'Hehir)Courtney travelled to the southern NSW town of Moama for the Australian All Stars Sprintcar Series last Saturday night and despite coming away with a non-finish, a tonne of experience was had along with plenty of enjoyment. Sadly, whilst running tenth, Courtney struck engine dramas and had to pull infield just four laps from home. It was a shame to not finish but Courtney still took plenty of positives from the weekend road trip. Press Releases12/6
2:30pm
PRESS...
Monday December 5th 2016
God gives us the ability, but rock 'n' roll was created by men. Little Richard
11:30pm
PRESS...
Dominic Scelzi)Dominic Scelzi has an opportunity of a lifetime in front of him. Scelzi is leaving this week to race a 410ci winged sprint car in Australia approximately 16 times for Wormall Motorsport this December and January. "It's a dream come true to be able to race in Australia, especially for such a great team," he said. "I want to thank the Wormall Family, Wormall Motorsport and Wormall Civil for the amazing opportunity. I will learn a lot seeing new places and racing new drivers." Press Releases12/5
MyRacePass)It's time for PRI This year we have exciting new features we're bringing to the show along with a couple big announcements! Come stop by the MyRacePass Booth 109 and see what all the excitement is about. Feeling Savvy? Download the PRI Show Planner and add us to your list! Make sure to let us know you're coming to see us and we will give you some extra goodies! Looking for more in your website, information management, apparel & promotions of all kinds? Give us a call to see what we can do for you! 402-302-2464 or email sales@myracepass.com.12/5
Joe Gaerte Racing)The Joe Gaerte Racing 3G sprint car will be on display during the 2016 PRI Show December 8-10 in the Weld Racing booth #1139 Green Hall. Weld Racing continues to offer a full line of racing wheels for the oval track, street, drag trip, off road and trucks. Stop by the booth to see the products they offer and see who the driver of the 3G will be for 2017. Details and a schedule will be released once they are finalized. Thank you to Weld Racing for inviting us into the booth and continuing our partnership the the year ahead.12/5
USAC)Entries continue to pour in for the 2nd Annual "Junior Knepper 55" USAC Midget Special Event at the Southern Illinois Center in Du Quoin on Saturday, December 17. Among the entries so far are two-time USAC AMSOIL National Sprint Car champion Brady Bacon from Oklahoma; versatile California racer and two-time Chili Bowl winner Cory Kruseman; plus, USAC Sprint Car standout Thomas Meseraull from California; Indiana Sprint Week feature winner Brent Beauchamp and "Ted Horn 100" Silver Crown winner Chris Urish out of Elkhart, Illinois. USAC 12/5
STSS/NSA)In a show of unity to grow winged sprint car racing in the Pacific Northwest and Central Montana, the Washington-based Summer Thunder Sprint Series has partnered with the Montana and Western Canada-based North-American Speed Association to create a special 11-race Northwest Challenge Series for teams in the Pacific Northwest, Central Montana and Western Canada. The series will be comprised of select events from both STSS and NSA tours. Both series will have additional races outside of the Northwest Challenge Series as well. Press Releases12/5
1:30pm
RESULTS...
PRESS...
Saturday December 3rd 2016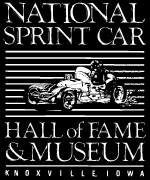 I'm a very simple man. You've got to have, like, a computer nowadays to turn the TV on and off... and the nightmare continues. Ozzy Osbourne
11:20pm
PRESS...
East Bay Raceway Park FL)Eagle Jet Top Gun Sprints (25-laps) 1. 3A AJ Maddox 2. 82 Matt Kurtz 3. 83 Mark Ruel, Jr. 4. 5 Hayden Campbell 5. 88 Sport Allen 6. 19 Keith Butler 7. 3 Dennis Misuraca 8. 3H Garrett Green 9. 11 Andy Kelley 10. 28 Bryan Eckley 11. 02 Gene Lasker 12. 20 Frank Carlsson 13. 1 Freddie McCall, Jr. 14. 00 Harley Zimmerman 15. 01 Anthony D'Alessio 16. 07 Clint Reynolds 17. B2 Chuck Barlow 18. 16 Ben Fritz 19. 17c Aileen Collins-Love 20. 22s Shawn Murray 21. 89 Johnny Gilbertson (DNS) 12/3
Victoria Wingless Sprints)Luke Weel Dayn Bentvelzen Rhys Baxter Daniel Storer Matthew Balcombe Luke Storer Robert Heard Glenn Watts Wayne Logue Mathew Symons Mick Rigby Alex Thomson Mitchell Broome Peter Logue Marc Evans Geoff Cook Chris Halesworth Carly Walsh 12/3
Valvoline Raceway AU)Speedcar...Darren Jenkins Matthew Jackson Kaidon Brown Bob Jackson Troy Jenkins Michael Stewart Reagan Angel Michael Jordan Jordan Mackay Andy Hassan Gary Rooke Jack Black Jaimie McKinlay Jeremy Evans Dan Biner Jamie Hall Don Mackay...Wingless Sprints...Mark Blyton, Harley Smee, Jason Bates, Dean Thomas, Sean Mayo, Daniel Flood, Stephen Allen, Kyle Mock, Christopher Mcinerney, Luke Sayre, Nikki Briton, John Mcrae, Nicholas Tatnell, Leighton O'brien, Jeff Neve, Jarrad Rust, Lou Pacchiarotta, Troy Carey, Jamie Dicker, Michael Sammut, Kristopher Johnson, Samuel Louttit, Jason Davis, Marshall Blyton. 12/3
CRASH PAD)A great gift to Reduce the Risk of Spinal Injury. Christmas is a time when you give someone something they need, but haven't gotten for themselves. The CRASH PAD works along with all the safety equipment in the racecar to reduce the risk of spinal injury in crashes. Do your driver a favor with this one-size-fits-all gift. Drivers... drop the hint to family, friends and car owners. Cheaper than a helmet but just as important. Info, Dealers, Ordering at www.802solutions.com 12/3
Friday December 2nd 2016

Of all the things I've lost I miss my mind the most. Ozzy Osbourne
11:45pm
PRESS...
Port Royal Speedway PA)Season admission passes for the 2017 Port Royal Speedway racing season will go on sale Monday, December 5. And as usual, they are available just in time for holiday gift giving!Season reserve seats will go on sale on December 19. General admission season passes for all speedway oval events are available at a cost of just $375.00, which does include admission to all fairweek races in 2016. Season pit passes are being offered at a price of $475 each. Central PA 12/2
Cory Haas)Cory Haas will join John Trone and Trone Outdoor Motorsports in 2017 for an intense Central Pennsylvania schedule consisting of 60-65 events, pushing most of their focus toward competition at Williams Grove Speedway and Lincoln Speedway. The newly formed combination will also enter select events at Susquehanna Speedway and Port Royal Speedway; decisions to be made as the season progresses. Press Releases12/2
Clauson/Marshall Racing)The stable of Chili Bowl drivers for the newly-formed Clauson-Marshall Racing team is halfway in place. And it comes as little surprise that Olive Branch, MS, native Ricky Stenhouse, Jr., is the latest addition to the Clauson-Marshall Racing team that already includes World of Outlaws champion Donny Schatz and Tyler Courtney. Press Releases12/2
Dodge City Raceway Park KS)With another banner season in the books at the picturesque Dodge City Raceway Park in southwest Kansas, all that remains is the annual awards banquet. The top 2016 competitors in each division will receive their hardware and points fund money on Saturday night, January 28, 2017, at the Western Expo Center that is located adjacent to the track at the intersection of US 56 and US 283 on the south edge of Dodge City, KS. Press Releases12/2
Trenton NJ)With the start of the Indoor Auto Racing Season just a week away at Trenton's Sun National Bank Center, the pressure just got turned up on all Three Quarter (TQ) Midget racers entered. Bob Hilbert Sportswear of Boyertown, Pa. is sponsoring a unique $10,000 challenge. If one driver can win all four rounds of the Indoor Auto Racing Series Fueled by VP he'll pocket a $10,000 check from the official sportswear supplier of the series. Press Releases12/2
Tony Stewart)To honor three-time NASCAR Sprint Cup Series champion Tony Stewart as he retires from his 20-year NASCAR driving career, the motorsports industry came together in unprecedented fashion at the season-ending NASCAR Awards Banquet by making a $1.8 million contribution on Stewart's behalf to the EB Research Partnership, the largest global non-profit dedicating to curing EB. Press Releases12/2
PRI)Come hear SEMA's legislative and legal experts discuss the "Recognizing the Protection of Motorsports Act" (RPM Act). The bill, if passed, will provide the motorsports industry and community with much-needed certainty by clarifying that it is legal to modify the emissions system of a motor vehicle that is converted for race-use only. The RPM Act also confirms that it is legal to manufacture, distribute, sell, and install race parts used to convert these vehicles for racing. Press Releases12/2
Eldora Speedway OH)Tickets and campsites for Eldora Speedway's 2017 Major Events will go on public sale tomorrow morning at 10:00 a.m. All Dirt Late Model Dream, Kings Royal, NASCAR Camping World Truck Series and World 100 ticket orders can be placed online at www.EldoraSpeedway.com, by phone at (937) 338-3815 or in person at the speedway office. Press Releases12/2
All Stars)The All Star Circuit of Champions will take on a full slate of competition in 2017, complete with 51 events at 32 facilities in eight states, all of which taking shape between early February and mid-October. All Star competitors will visit facilities throughout much of the upper Midwest and Northeast during their upcoming travels, circling areas of Florida, Ohio, Pennsylvania, Indiana, Illinois, Wisconsin, Michigan, and New York. As customary, the 2017 season will ignite with an eight-day campaign in the Sunshine State, complete with five events between February 9 and February 16 at Bubba Raceway Park and Volusia Speedway Park. All Stars 12/2
Thursday December 1st 2016
There was a time in my life when I thought I had everything - millions of dollars, mansions, cars, nice clothes, beautiful women, and every other materialistic thing you can imagine. Now I struggle for peace. Richard Pryor

11:30pm
PRESS...
1:00pm
PRESS...
Wednesday November 30th 2016



The greatest glory never comes from falling, but from rising each time you fall. Clay Aiken
10:30pm
PRESS...
Badlands Motor Speedway SD)Badlands Motor Speedway will immediately begin the process of searching for new owners and operators. This one of a kind, turnkey racing and entertainment facility has been quoted as being one of the nicest, most modern and high tech dirt track in the United States with a 60+ year racing history. With a capacity of over 9,000 in the grandstands and 20,000 for concerts or festivals, BMS is much more than just a race track, it is a legendary gathering point. Press Releases11/30
Knoxville Raceway IA)We've made a change to our 2017 race schedule. 410s have been added to the July 29 Lucas Oil ASCS Sprint Car Series event. Please visit www.knoxvilleraceway.com for a full 2017 race schedule.11/30
Argus Leader)Badlands Motor Speedway is for sale, and owner Chuck Brennan is pointing to the recent statewide vote to eliminate payday lending as the reason behind it. The following was included in a statement on the Badlands Speedway website:http://www.argusleader.com/11/30
Perris Auto Speedway CA)Perris Auto Speedway promoter Don Kazarian has released the rules for the 2017 PAS Senior Sprints and the Young Gun Sprint Car Series.' The rules are the same as 2016 apart from an adjustment to the age limit in the Senior class. In the past, the minimum age for Senior Sprint Car drivers was 45-years-old. For 2017, the minimum age for Senior drivers has been lowered to 40-years-old. Press Releases11/30
Champion Racing Oil)Champion Oil, a recognized leader in purpose-built enthusiast lubricants, announced today the sponsorship of the 2017 Great Race and that the overall winner will receive $50,000 in prize money with a total purse over $150,000. The profession road rally is on June 24th thru July 2nd. http://www.greatrace.com/ Press Releases11/30
SOD)Each year, Engine Pro recognizes the Sprints On Dirt Engine Builder of the Year. Gressman Powersports is the 2016 recipient of the award for its high level of craftsmanship and dedication to the Sprints On Dirt racing community. Scott Gressman was presented with the award at the 2016 Engine Pro Sprints On Dirt presented by ARP Awards Banquet by Engine Pro representative Dain Naida. Gressman Powersports, located in Fremont, Ohio, provided Brian Smith with the power and durability to win the 2016 Sprints On Dirt championship. Press Releases11/30
Oswego Speedway NY)For the first time in more than 20 years, a veteran Ohio Supermodified driver will contend for Oswego Speedway's coveted Novelis Supermodified track championship as two-time and defending ISMA Supermodified champion Dave Shullick Jr. will join forces with John Nicotra Racing for a weekly assault on the 'Steel Palace' in 2017. Press Releases11/30
Chace Karpenko)Sydney's Valvoline Raceway is regarded as one of the country's most daunting speedway tracks; however, Chace Karpenko in last Saturday night's sixth Ultimate Sprintcar Championship NSW round managed to come away from his debut at the track with a satisfying performance. Press Releases11/30
Sprintcar All Stars AU)The JSR King of the River final will decided Saturday night at Heartland Speedway, Moama and with 6 teams in contention to win the Crown and the $2000 it will be a thrilling way to finish the mini-series. Only 39 points separate the top 6 and with double points on offer for the final it really is anyone's crown. 14 teams have contested all rounds the mini-series showing the popularity it has developed. Press Releases11/30
Lucas Ashe)With the 2016 season officially in the books, Lucas Ashe is pleased to announce that his Lucas Ashe Racing team has reached an agreement with Harley Van Dyke and Van Dyke Motorsports for the 2017 season. Press Releases11/30
Kaeding Performance Swap Meet) This Weekend!! Weather looks good, so come out to the 27th annual Kaeding Performance Race Car Swap Meet at the San Jose Fairgrounds on Tully Road, will take place on December 3rd 2016 at 8:00 a.m. This is the Swap Meet to come to, with vendors and buyers from all over California, Washington, Oregon, Nevada, Hawaii, Canada, Australia and New Zealand. So pack up all your racing parts or bring $$$ to find the best buys from the top teams in the Western States and beyond. Kaeding Performance will be hosting an Open House at their location 813 Cristich Lane in Campbell from 12 Noon to 6:00 p.m. following the Swap Meet. The Open House will include a buffet lunch, door prizes & Open House Specials. 11/30
King Racing Products)The motorsports world will be traveling to downtown Indianapolis next week for the Performance Racing Industry Trade show. KING RACING PRODUCTS will be there with many new innovative items being released for the 2017 season, "We are excited to showcase our new products, answer questions & release our new catalog at the PRI trade show next week" stated Blake Robertson. This years PRI trade show will start on Dec. 8th thru the 10th. You can visit the KING RACING PRODUCTS @ booth 1909. To find out more information about KING RACING PRODUCTS just click on this link www.kingracingproducts.com 11/30
Tyler Clem)14-year-old, Tyler Clem entered three divisions on Sunday evening and came away with two wins during the 4th annual Left Over Classic/ Florida State Championships at Bubba Raceway Park. The holiday weekend opened for Tyler on Saturday night as he made the trip to Volusia Speedway Park (Barberville, Florida) to compete with the Florida Late Models at the ½-mile oval. A wreck in his heat race left Clem starting at the tail of the feature. Despite starting at the back of the field, Tyler enjoyed a great run in the feature in his Rocket Chassis #14 Bubba Army Late Model as he advanced to a runner-up finish behind Shan Smith. Press Releases11/30
IMCA)One of the best spokesmen for the IMCA EMI RaceSaver Sprint Cars is the division's newest national champion. Andy Shouse won seven features, along with the Sprint Series of Oklahoma and Allstar Performance Oklahoma State crowns in his first full season in the 305 class. He bookended those feature victories with strings of top five finishes at the start and the end of the 2016 campaign. Press Releases11/30
Tuesday November 29th 2016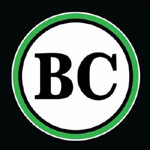 The future is something which everyone reaches at the rate of 60 minutes an hour, whatever he does, whoever he is. C. S. Lewis
8:30pm
PRESS...
Zemco Racing)Dale Blaney and Zemco Headers Sprint Car Team have teamed up for the 2017 Season. The Zemco Headers Sprint Car Team owned by John and PeeWee Zemaitis has a rich history of hiring excellent drivers and winning races and hiring Dale Blaney is a perfect fit. "It's an honor to drive for John and PeeWee Zemaitis," said Blaney. I have known John and crew chief Tommy Carl for a long time and they are one of the best teams and most respected teams out there and the team has a ton of history and I can't wait to drive for them in Florida." Press Releases11/29
33rd Annual Race and Hi-Performance Swap Meet January 14th 2017 Held at the Expo Building W.H. Lyon Fairgrounds Sioux Falls, South Dakota 100 N Lyon Blvd Sioux Falls SD 57107 Saturday 8 am to 3 pm Booths available 10 x 10 $40.00 (One Pass included Per Booth) Add $10.00 if not paid or postmarked prior to December 15th 2016 Set up times: Friday January 13th from 9 am to 7 pm and Saturday January 14th starting at 6:30 am. Send payments to: Lev Promotions P.O. Box 1578 Sioux Falls South Dakota 57101-1578 605-201-4545 Call, text or email Bill Lev BLevPromotions@gmail.com Like us on Facebook Lev Promotions Please visit our website at: http://levpromotions.wix.com/levpromotions 11/29
USAC)Coming into the 2016 USAC National Midget season, many observers earmarked Tanner Thorson as the odds-on favorite to become the next series champion. Armed with three years of experience in the series and a ride in the perennially potent Keith Kunz/Curb-Agajanian Motorsports ride, it was more than enough to provide credence to the notion that Thorson would be a contender to win each and every night he strapped into the TRD - JBL Audio/Bullet/Speedway Toyota No 67. USAC 11/29
Champion Racing Oil)Offering one of the most comprehensive racing programs in the motorsports industry, Champion Racing Oil has announced the details for their 2017 "ELITE RACER" Program, providing support for participants in almost every recognized sanctioned racing event in North America and Canada. Press Releases11/29
CRASH PAD)If a Broken Back is not part of next season's racing plan then NOW is the time to do something about it. Be Prepared when Stuff Happens !! The CRASH PAD will Reduce Your Risk of Spinal Injury in a crash by providing the right compression resistance and needed space under your butt to evenly slow your downward motion. Sitting on the rigid seat bottom is just asking for trouble. Get a CRASH PAD -NOW- and put it behind you. Dealers, Info, Ordering at www.802solutions.com 11/29
Brady Bacon)As 2016 has evolved, Brady Bacon and the Frank Manafort Racing #76m have become a team to be reckoned with on the USAC National Midget Series trail. Turkey Night proved to be a battle between the Broken Arrow, Oklahoma driver and none other than Kyle Larson. The 98-lap battle ended with Larson winning by a mere .303 seconds over Brady. The second place run took place amongst a field of 54 midgets Thanksgiving night at Ventura Raceway in California. Brady finished the season third in USAC National Midget points. The team will now aim for the "Junior Knepper 55" at the Southern Illinois Center in DuQuoin on December 17. Press Releases11/29
Sharon Speedway OH)While the 2017 racing season is still well over four months away, Sharon Speedway management has been busy making preparations for the 88th anniversary season. All of the major events scheduled in 2016 will return with some additional events in the works. The weekly Saturday night "Steel Valley Thunder" program has been reduced from six divisions down to four for the 2017 season. Press Releases11/29
EMMR)The Eastern Museum of Motor Racing will host a two-day Holiday Open House on Saturday, December 3, and Sunday, December 4. On Saturday, local drag racing historian Darwin Doll will present a day of drag racing history. Beginning at 1 p.m., there will be a roundtable discussion entitled "Our Heritage, Our Heroes." Press Releases11/29
Monday November 28th 2016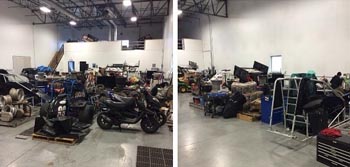 Getting closer to the Motorsports & Machinery Auction! A little sampling above with more being added!! Visit auctioneer site for more items and images. When: Wed, December 7th at 10AM. Location: 1185 E Northfield Dr., Brownsburg, IN 46112 For more info or call Jeff (317.858.7793) or Bernie (317.244.9437) Auctioneer: Lawson & Co. www.Lawsonandco.com
You never know what is enough unless you know what is more than enough. William Blake
11:30pm
PRESS...
Zemco Speed Equipment)New Stuff for 2017 zemcospeed.com/2017/ 11/28
Column)Pat & Bruce Eckel have Ventura Raceway Turkey Night notes in A Typical Weekend11/28
Column)Ron Rodda has notes from ASCS SW in Somerton AZ in From the Grandstand 11/28
World of Outlaws)Joey Saldana is not only carrying on his family legacy into the 2017 racing season, but also living out the legacy left by the late Bryan Clauson. Saldana teamed up with Matt Wood and NASCAR star Ricky Stenhouse Jr. to pilot the Elk Grove Ford/ Roth Investments No. 17 racecar in the World of Outlaws Craftsman® Sprint Car Series tour next season - an aspiration of Clauson's since he first hopped into a 410 Sprint Car. DIRT/World of Outlaws 11/28
Premier Speedway AU)The 2016 Knoxville Nationals Champion Jason Johnson will return to the Grand Annual Sprintcar Classic when the famed event celebrates its 45th running with thanks to Lucas Oil this coming January. The native of Eunice, Louisiana who now resides in Rocky Mount, Missouri claimed a famous victory in August at the Knoxville Nationals when he dethroned defending champion and nine-time winner Donny Schatz after an epic 50 lap battle. Press Releases11/28
Joshua Shipley)Joshua Shipley nearly completed the biggest comeback victory of his young sprint car career last weekend during the Copper Classic. Shipley opened the two-day ASCS Southwest Region event at Arizona Speedway last Friday by qualifying sixth quickest in the Alan and Kaylene Verville owned ride. Shipley advanced a position to finish fourth in a heat race, which locked him into the 12th starting position for the 25-lap main event. Press Releases11/28
Chase Johnson)Chase Johnson capped the 2016 season with strong results last weekend. Johnson started the busy holiday week last Wednesday by making his debut at Ventura Raceway in Ventura, Calif., during the famed Turkey Night Grand Prix. Press Releases11/28
Harli White)Harli White leaves this week to embark upon her first career trip to Australia. White will compete in approximately a dozen winged 410ci sprint car races during December and January for Paul Stirton and the A-One Charge Air Coolers backed team. Press Releases11/28
Giovanni Scelzi)Giovanni Scelzi powered to eight micro sprint feature victories and the California Speedweek title this season. However, the highlight of 2016 was the transition from micro sprint to sprint car, which Scelzi made as a 14-year-old. "It was a big transition," he said. "It was an eye opener on how difficult it is. I would say it was a learning year. I think my driving came a long way from the beginning of the year." Press Releases11/28
POWRi)The POWRi Lucas Oil National Midget Series is thrilled to announce that the Belle-Clair Speedway Meents Memorial Presented by Priority Aviation will be broadcast on MAVTV. The October 1st Belle-Clair Speedway event will be broadcast on MAVTV Thursday, December 1st at 8:30am, 12:00pm and 3:00pm eastern time. Press Releases11/28
Penn Live)Dale Blaney inks deal to run for famed Zemco team in Central Pennsylvania Penn Live 11/28
2:30pm
PRESS...
Indy Race Parts)Getting closer to the Motorsports & Machinery Auction! A little sampling above with more being added!! Visit auctioneer site for more items and images. When: Wed, December 7th at 10AM. Location: 1185 E Northfield Dr., Brownsburg, IN 46112 For more info or call Jeff (317.858.7793) or Bernie (317.244.9437) Auctioneer: Lawson & Co. www.Lawsonandco.com 11/28
Joey Saldana)Sprint car veteran and 99-time World of Outlaw Craftsman Sprint Car Series winner Joey Saldana has found a new home for the 2017 racing season. Saldana will drive the Elk Grove Ford/Roth Investments No. 17 for the newly-formed Stenhouse Jr.-Wood Racing team. Owned by NASCAR driver Ricky Stenhouse Jr. and Matt Wood, Stenhouse Jr.-Wood Racing will compete full time on the World of Outlaws Craftsman Sprint Car Series tour in 2017. Saldana, who finished fifth in the World of Outlaws point standings in 2016, will be looking to improve that finish and earn his milestone 100th series victory. Press Releases11/28
Tarlton Motorsports)With the USAC West Coast 360's running alongside the USAC National Midgets on Wednesday and Thursday night in Ventura, CA as part of the Turkey Night Grand Prix, Carson Macedo took advantage of the twin billing and climbed aboard the potent Tarlton Motorsports No. 21x machine for one final time in 2016. Press Releases11/28
DJ Netto)Making a return trip to Arizona over the weekend to close out his 2016 campaign, DJ Netto and the Tri-C Motorsports team made the most of their trip as Netto scored the team's first win together as he completed a clean sweep during Saturday night's Copper Classic. Press Releases11/28
Champion Racing Oil)Champion Racing Oil, a globally recognized industry leader in performance lubricants for over 60 years, will display on Dec. 8thth thru the 10th at the Performance Racing Industry (PRI) Trade Show in Indianapolis; a new sprint car cut-a-away built by Jack Elam of J & J Auto Racing. http://www.jandjautoracing.com Press Releases11/28
Sunday November 27th 2016

Men do not shape destiny, Destiny produces the man for the hour. Fidel Castro
11:30pm
PRESS...
ASCS Lucas Oil)The lineup for the 2017 season for the Lucas Oil American Sprint Car Series presented by the MAVTV Motorsports Network is continuing to take shape and among the nights that have already been confirmed is the National Tour's return to Colorado and the addition of two new facilities to the ASCS lineup as Joe Bellm with BST Promotions will bring the series back to Colorado on Memorial Day Weekend. ASCS 11/27
Toby Bellbowen)Toby Bellbowen competed in the sixth round of the Ultimate Sprintcar Championship on Saturday night at Valvoline Raceway. Despite there being plenty of action in the main event, Toby missed it all and brought the Hogs Breath Café number seven home in a great seventh place. Press Releases11/27
Premier Speedway AU)After the opening two nights of Sprintcar action at Sungold Stadium, Premier Speedway, Warrnambool the points battle in the 2016-17 Parr Motorsports USC Victoria Track Premiership is a hotly contested affair with three drivers currently sharing top spot. Press Releases11/27
Sprintcar All Stars AU)Popular All Star Legend Phil Lock crossed the finish line first to take out RD4 of the Mainline DynoLog Dynamometers All Star Series at Murray Machining & Sheds Speedway Saturday night. In what can only be described as 'action packed' the 30 lap A main had it all - thrills, spills and drama. Lock started from P10 and probably thought odds were against him winning with heavy hitters at the front but as the laps unfolded he was there at the end closely followed by Brenten Farrer's Frijtek V34 and Trigga Gates Crane Worx SA5. Race Results

11/27
Saturday November 26th 2016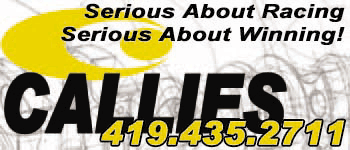 My life has no purpose, no direction, no aim, no meaning, and yet I'm happy. I can't figure it out. What am I doing right? Charles M. Schulz
11:40pm
RESULTS...
ASCS SW)11/26/2016 at Arizona Speedway A Feature (30 Laps): 1. 3C-D.J. Netto[5]; 2. 12-John Carney II[2]; 3. 9R-Reece Goetz[4]; 4. 87-Aaron Reutzel[12]; 5. 91C-Chase Goetz[7]; 6. 8-Bob Ream Jr[18]; 7. 90-Lance Norick[8]; 8. 4S-Michael Kofoid[15]; 9. 22L-Garen Linder[11]; 10. 20Z-Rick Ziehl[3]; 11. 91-Casey Buckman[9]; 12. 4U-James Aragon[17]; 13. 0J-Jeremy McCune[22]; 14. 22-Mike Rux Jr[20]; 15. 5-Brian Boswell[21]; 16. 131-Royal Jones[19]; 17. 82-Christopher Bell[1]; 18. 2-Alex Pettas[14]; 19. 5C-Billy Chester III[6]; 20. 74-Colton Hardy[10]; 21. 01JR-Josh Shipley[16]; 22. 22X-Jesse Baker[13] ASCS 11/26
East Bay Raceway Park FL)Q Auto & Injury Attorneys Sprints (20-laps) 1. 23d Dylan Colding 2. 1* Tim George 3. 5 Hayden Campbell 4. 22 Johnny Gilbertson 5. 02 Gene Lasker 6. 01 Anthony D/Alessio 7. 11b Billy Bridges 8. 15 Geoff Styner 9. 3a AJ Maddox 10. 2 Brandon Love 11. 19 Keith Butler 12. 44a Mike Steinruck 13. 96 Nikole Voisey 14. 11 Andy Kelley 15. 55 Kurt Taylor 16. 50 Joe Zuczek 17. 3k Guy Bos 18. 3 Garrett Green (DNS) 19. 28 Bryan Eckley (DNS) 11/26
2:20pm
RESULTS...
Perth Motorplex AU)King of Wings...1 77 Bradley Maiolo 2 99 Jamie Maiolo 3 7 Lee Nash 4 87 Carl Dowling 5 44 Ben Ellement 6 41 Cameron Gessner 7 80 James Inglis 8 97 Mitchell Wormall 9 10 Andrew Priolo 73 Callum Williamson 79 Scott Chatwin 52 Lee Redmond 8 David Priolo 92 Jason Kendrick 57 Shaun Bradford NT9 Danny Porter 89 Kye Scroop 11/26
Premier Speedway AU)1 S15 Aidan Hall 2 V42 Jye Okeeffe 3 V88 David Murcott 4 V36 Tim Van Ginneken 5 S20 Glen Sutherland 6 V52 Darren Mollenoyux 7 V90 Corey McCullagh 8 S19 Bradley Keller 9 S27 Daniel Pestka 10 V70 John Vogels 11 V72 Jacob Smith 12 V84 Sam Wren 13 S72 Mitch Foster 14 V45 Dion Bellman 15 V68 Brett Milburn 16 W3 Steve Lines 17 Q23 Lachlan McHugh Act21 Shaun Dobson 11/26
Archerfield Speedway AU)WSS...1 Q17 Luke Oldfield 2 W17 James McFadden 3 W12 Daniel Harding 4 Q25 Andrew Scheuerle 5 V35 Jamie Veal 6 Q36 Mitchell Gee 7 Q59 Kevin Titman 8 Q75 Darren Jensen 9 S45 Jake Tranter 10 Q5 Peter Lack 11 Q95 Ben Hilder 12 Q77 Jayden Peacock 13 Q33 Callum Walker 14 Q54 Richard Morgan 15 W14 Jason Pryde 16 Q28 Allan Woods W2 Brooke Tatnell Q16 Bryan Mann Q49 Simon Jupe N78 Andrew Wright 11/26
Valvoline Raceway AU)1 92N Sam Walsh 2 20N Troy Little 3 5V Max Dumesny 4 22N James Thompson 5 21NQ Jordyn Brazier 6 11N Matt Smith 7 7N Toby Bellbowen 8 48N Jackson Delamont 9 32N Warren Ferguson 10 16N Daniel Sayre 11 77N Mitchell Dumesny 12 21D Chace Karpenko 13 54N Grant Tunks 14 52N Mark Attard 15 88N Jimmy Matchett 16 57C Brendan Scorgie 17 2C Ben Atkinson 18 7Q Robbie Farr 6N Matt Geering 9N Kyle Caunt 57N Matthew Dumesny 28N Darryl Campbell 38N Max Johnston 47N Marcus Dumesny 11/26
Murray Bridge Speedway AU)#V4 Phil Lock #V34 Brenten Farrer #S5 Trigga Gates #S44 Daniel Evans #V7 Paul Solomon #S90 Michael Lovegrove #S56 Jarman Dalitz #V65 Kane Newcombe #S16 Jack Gartner #NT4 Jamie McInnes #A1 Luke Dillon #S63 Ryan Jones #S33 Mark Caruso #S75 Chris Solomon #S26 Tyson Chambers #S69 Cody Atkins #S57 Rory Button #S22 Chad Ely #V40 Rusty Hickman #S96 Brendan Guerin 11/26
ASCS)A wild night at the races ended with Arizona's Billy Chester III standing atop the podium with the Carlyle Tools ASCS Southwest Region to kick off the Copper Classic at Arizona Speedway in Queen Creek. ASCS 11/26
PRESS...
CRASH PAD)Christmas is a time for giving and reducing your driver's risk of Spinal Injury is a great gift. The CRASH PAD uses the material that TESTED BEST for the US Military to Reduce Spinal Impact Forces in seat bottom impacts. If there was something better, we'd use it. Put your driver in a better place with this One Size Fits All seat insert. More information, a long list of Dealers, and Secure Online Ordering can be found at www.802solutions.com 11/26
Ohsweken Speedway ONT)The 2016 Ohsweken Speedway season was celebrated on Friday night with the annual awards banquet at Carmen's Banquet Hall in Hamilton. Mitch Brown was honoured as the champion of the Kool Kidz-Corr/Pak 360 Sprint Car Division, while Jesse McDonald was recognized as the Strickland's GMC Crate Sprint Car champion, Dave Bailey was crowned Ohsweken Speedway Thunder Stock champion, Brandon Janssens received HRW Automotive Mini Stock champion accolades, and Dustin Longboat was awarded his trophy as champion of the Gale's Auto Aftermarket Bomber division. Press Releases11/26
Trenton NJ)Anthony Sesely's three wins in the NAPA Auto Parts Gamblers Classic in Atlantic City established him as a major player in Indoor racing. The 33-year old driver from Matawan, NJ, is hoping that a new ride driving for one of the true super stars of the sport will be the ticket to getting him back to the winners circle. Sesely swept to victory in the 2013, 2014 and 2016 Atlantic City features driving for his family owned team. At Trenton he'll debut in a Three Quarter (TQ)-Midget owned by Lou Cicconi, himself a four time winner of the Indoor Auto Racing Championship Series fueled by VP Racing Fuels Press Releases11/26
Friday November 25th 2016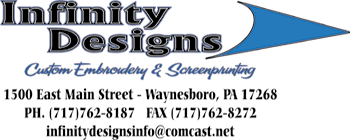 Do not look for approval except for the consciousness of doing your best. Andrew Carnegie
11:50pm
RESULTS...
ASCS SW)Queen Creek AZ...1 5C Billy Chester 2 82 Christopher Bell 3 9R Reece Goetz 4 20Z Rick Ziehl 5 91C Chase Goetz 6 74 Colton Hardy 7 4U James Aragon 8 0J Jeremy McCune 9 22L Garen Linder 10 2 Alex Pettas 11 14 Cody Sickles 12 131 Royal Jones 01JR Josh Shipley 4S Michael (Buddy) Kofoie 18W Colby Copeland 44 Jake Helsel 3c DJ Netto 12 John Carney 87 Aaron Reutzel 90 Lance Norick 22x Jesse Baker 5 Brian Boswell 11/25
3:20am
RESULTS...
USAC)On the rare occasion that Kyle Larson gets the chance to take the wheel of a midget these days, he certainly makes each opportunity count. On Thursday night in the centerpiece of the USAC National and Western States Midget calendar, Larson cooked up one of his patented performances, holding off a furious late-race rally from early leader Brady Bacon to win his second career "Turkey Night Grand Prix" in the 76th running of the prestigious event at California's Ventura Raceway. USAC 11/25
USAC)USAC WEST COAST SPRINT CAR SPECIAL EVENT (No points) RACE RESULTS: November 24, 2016 - Ventura, California - Ventura Raceway - 76th "Turkey Night Grand Prix" FEATURE: (30 laps) 1. Geoff Ensign (#3F Finkenbinder), 2. Michael Pickens (#81S Watt), 3. Jake Swanson, 4. Carson Macedo (#21X Tarlton), 5. Klint Simpson, 6. Troy Rutherford, 7. Shon Deskins, 8. Tristan Guardino (#81M Watt), 9. Kyle Smith, 10. Buddy KofoidUSAC 11/25
Thursday November 24th 2016
Happy Thanksgiving

If a fellow isn't thankful for what he's got, he isn't likely to be thankful for what he's going to get. Frank A. Clark
1:30pm
RESULTS...
USAC)Brady Bacon recorded the fastest overall time of the 53 drivers on hand in Wednesday night's USAC National & Western States Midget practice at Ventura Raceway. The Broken Arrow, Oklahoma driver was the fastest in two of the three sessions held on the one-fifth-mile oval in preparation for Thursday night's 76th running of the "Turkey Night Grand Prix." His time of 12.115 seconds in the first session held up as the top speed on the chart. USAC 11/24
USAC WC)USAC WEST COAST SPRINT CAR SPECIAL EVENT RACE RESULTS: November 23, 2016 – Ventura, California – Ventura Raceway – "76th Annual Turkey Night Grand Prix" FEATURE: (20 laps) 1. Tristan Guardino, 2. Cory Kruseman, 3. Michael Pickens, 4. Geoff Ensign, 5. Chase Johnson, 6. Trey Macham, 7. Carson Macedo, 8. Cody Majors, 9. Troy Rutherford, 10. R.J. JohnsonUSAC 11/24
Wednesday November 23rd 2016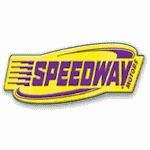 What separates the winners from the losers is how a person reacts to each new twist of fate. Donald Trump
9:30pm
PRESS...