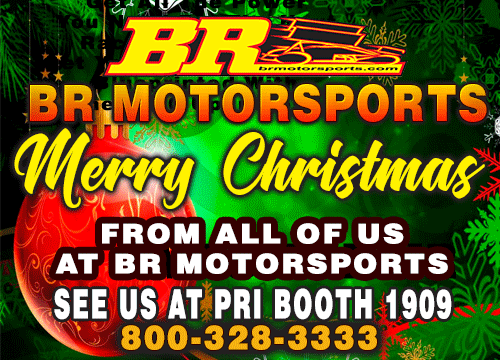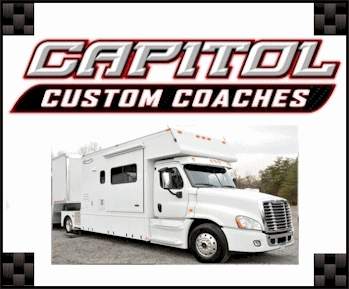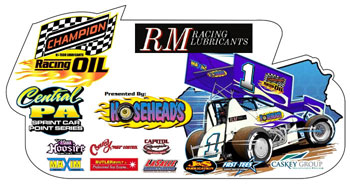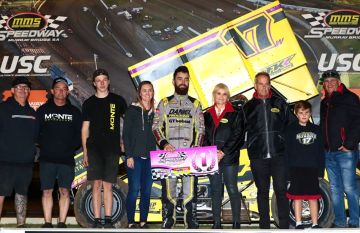 James McFadden wins at Murray Bridge AU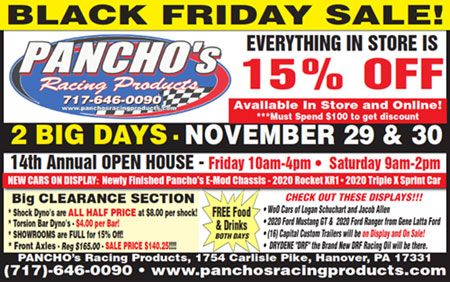 .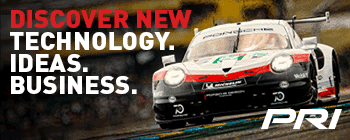 Latest News and Race Results
If you don't see it here yet, check the Message Board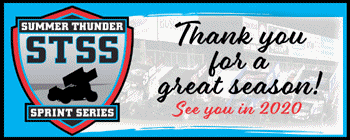 Tuesday December 10th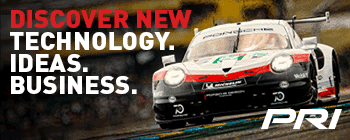 The only way to keep your health is to eat what you don't want, drink what you don't like, and do what you'd rather not. Mark Twain
10:40pm
PRESS....
Monday December 9th

The learning process continues until the day you die. Kirk Douglas
9:30pm
PRESS....
Sunday December 8th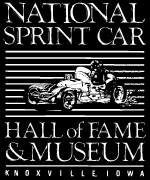 Right now I'm having amnesia and deja vu at the same time... I think I've forgotten this before. Steven Wright
2:00pm
RESULTS....
SSSS)417 Southern Speedway FL...1 #22 Johnny Gilbertson 2 #36 Troy DeCaire 3 #11 Joey Aguilar 4 #1 Clayton Donaldson 5 #88 LJ Grimm 6 #8 Garrett Green 7 #55 Tommy Nichols 8 #3 Travis Bliiemeister 9 #44 Gary Wiggins 10 #41 Ty Decaire 11 #67 Scotty Adema 12 #6 Ryan Adema III 13 #00 Daniel Miller 14 #52 Willie Henson 15 #42 Phil Haddad 16 #13 Charles Hambling 12/8

Sprintcar All Stars AU)Last night's RD 4 of the Mainline DynoLog Dynamometers All Star Series saw V29 Michael Tancredi lock in his second A main victory for the season. "After time trialling 13th with a broken bird cage I never thought I would be on the top step at the end of the night. Heat 1 we got put back 2 spots so my frame of mind at the start of the night wasn't good but we had a good car and it was just a matter of me getting my head right and making it all the way to the end. Race Results 12/8

Williams Grove Speedway PA)Williams Grove Speedway has announced its 2020 schedule of events featuring 31 race dates that showcase the Lawrence Chevrolet 410 sprint cars in every outing. The 2020 season opener featuring 410 sprint cars only is slated for Sunday afternoon, March 15 at 2 pm. But that will not be the last "sprints only" program on the 2020 slate of races, as three more big shows with simply sprints will be featured. Central PA 12/8
Saturday December 7th
When I was younger, I wanted to be older. Now I am older, I am not quite so sure. Tom Waits
3:00pm
RESULTS....
Western Springs Speedway NZ)1 #2USA Shane Stewart 2 #2NZ Jamie Larsen 3 #35AUS Jamie Veal 4 #78A Daniel Eggleton 5 #3USA Jonathan Allard 6 #88AUS David Murcott 7 #21W Stephen Taylor 8 #22A Dean Brindle 9 #7USA Craig Dollansky 10 #51M Rodney Wood 11 #6M James Dahm 12 #88M Keaton Dahm 13 #10A Glen Torpey 14 #84P Dean Cooper 15 #5A Daniel Rogers 16 #7A Dion Kendall 17 #7T Jayden Dodge 18 #73K Brian Edwards 19 #78C Matthew Leversedge 20 #21A Kerry Brocas Midgets...1 #9A Zach Daum 2 #91A Hayden Guptill 3 #5A Brock Maskovich 4 #96A Matthew McCutcheon 5 #98A Ryan O'Connor 6 #79A Max Guildford 7 #7A Travis Buckley 8 #27A Hayden Williams 9 #22A James Earl 10 #33A James Cossey 11 #71A Breyton Davison 12 #61A Brad Hollier 13 #78A Kent Palmer 14 #18A Brett Jnr Morris 15 #93A Kayne Buck 16 #10a Michael Brunt 17 #3NZ Shayne Alach 18 #39A Peter Hunnibell 19 #84A Ben Cometti 20 #43A Matthew Watson 21 #6A Jayden Worthington 12/7

Blue Ribbon Raceway AU)Sprintcar All Stars...1 #V29 Michael Tancredi 2 #V7 Paul Soloman 3 #SA96 Brendan Guerin 4 #NT26 Tony Moule 5 #V16 James Wren 6 #SA95 Jarman Dalitz 7 #NT7 Colin Brooks 8 #SA11 Scot Enderl 9 #VA 99 Corey Sandow 10 #VA2 Boyd Harris 11 #SA33 Mark Caruso 12 #V82 Mathew O'Shannassy 13 #VA8 Daniel Evans 14 #VA10 Steven Loader 15 #V49 Ricky Clarke 12/7

Toowoomba Speedway AU)1 #83 Steven Lines 2 #16 Bryan Mann 3 #NQ5 Danny Reidy 4 #A1 Andrew Scheuerle 5 #59 Kevin Titman 6 #Q5 Cody Maroske 7 #2 Brent Kratzmann 8 #28 Allan Woods 9 #15 Nick Whell 10 #88 Ryan McNamara 11 #90 Anthony Lambert 12 #21 Dave Whell 13 #84 Steve Greer 14 #3 Karl Hoffmans 15 #73 Libby Ellis 16 #61 Cody Reynolds 17 #18 Scott Genrich Midgets...1 #89 Rusty Whittaker 2 #99 Brock Dean 3 #56 Ricky Robinson 4 #34 Mitchell Rooke 5 #3 Cal Whatmore 6 #11 Charlie Brown 7 #71 Troy Ware 8 #16 Matt O'Neil 9 #25 Anthony Chaffey 10 #81 Brad Dawson 11 #77 Bodie Smith 12 #46 Chris Singleton 13 #18 Nathan Mathers 14 #15 Darren Dillon 15 #41 Glenn Wright 16 #66 Barry Gibbes Wingless Sprints...1 #71 Dave Eggins 2 #2 Rob Mazzer 3 #27 Jamie Usher 4 #28 Paul Robinson 5 #36 Michael Butcher 6 #80 Liam Atkinson 7 #47 Lachie Robertson 8 #98 Dan Evans 9 #7 Brady Baldwin 10 #75 Timothy Harris 11 #5 Dave Ellis 12 #32 Errol Campbell 13 #37 Shane Thompson 14 #77 Mick Reid 15 #10 Chris Catchpole 16 #19 Scott Graham 17 #61 Brian Scott 18 #42 Shaun Knight 12/7

Wangaratta Speedway AU)1 #V60 Jordyn Charge 2 #V83 Chris Solomon 3 #V73 Charles Hunter 4 #V77 Brayden Parr 5 #V8 Bobby Daly 6 #V68 Brett Milburn 7 #VA12 Mark Carlin 8 #V95 Ryan Davis 9 #V17 Dennis Jones 10 #V19 Sam Wren 11 #VA88 Grant Stansfield 12 #V39 Brett Smith 13 #N65 Brendan Rallings 14 #VA51 Robert Nicholas 15 #V78 Chris Campbell 16 #V32 Stephen Spark 17 #VA29 Terry Rankin 12/7

Valvoline Raceway AU)Wingless Sprints...1 #N41 Jason Bates 2 #N20 Troy Little 3 #N5 Mark Blyton 4 #N16 Ashleigh Jack 5 #N51 Dean Thomas 6 #N97 Kyle Mock 7 #V32 Dayn Bentvelzen 8 #N58 Luke Sayre 9 #N23 Jamie Dicker 10 #N42 Zac Pacchiarotta 11 #N76 Rod Thomas 12 #NX91 Shane Sheedy 13 #N98 Leigton O'brien 14 #NX5 Max Risbridger 15 #N53 Jeff Thomas 16 #N6 Paul Freeman 17 #N27 Parker Eveleigh 18 #NX16 Andrew Sayre 19 #N29 Michael Sammut 20 #NX21 Kyle Ionn 21 #N86 Nick Tatnell 22 #N99 Mitchell O'brien 23 #N25 Marshall Blyton 24 #N75 Bailey Goodwin 12/7

GW&IO Raceway Latrobe AU)1 #T 22 Jock Goodyer 2 #VA 21 Shaun Dobson 3 #T 45 Kurt Luttrell 4 #T 9 Chris Johns 5 #T 3 Chris Gallagher 6 #T 2 Scott Bissett 7 #T 87 Bradley Walkley 8 #T 5 Mahtia Bissett 9 #T 35 Adrian Redpath 10 #T 14 Mark House 11 #T 48 Nick Penno 12 #T 16 Adam Alexander 12/7

Perth Motorplex AU)Kerry Madsen is the WA Sprintcar Champion for another year after he won the prestigious event at the Perth Motorplex on Saturday night. It was a back-to-back win for Madsen and Krikke Motorsport in the championship stakes, repeating a similar performance from 12 months earlier. Race Results 12/7

Murray Bridge Speedway AU)1 #W17 James McFadden 2 #NQ7 Robbie Farr 3 #S97 Matt Egel 4 #S63 Ryan Jones 5 #N47 Marcus Dumesny 6 #S2 Craig Vanderstelt 7 #S45 Jake Tranter 8 #S4 Lisa Walker Wingless Sprints...1 #V43 Daniel Storer 2 #S16 Joel Chadwick 3 #S21 Matthew Kennedy 4 #S67 Cody Atkins 5 #S23 Jack McCarthy 6 #S46 Mark Taylor 7 #S9 Ben Harris 8 #S77 Mick Barker 9 #S71 Brett Ireland 10 #S8 Darryl Sloan 11 #S53 Nicole Southby 12 #S96 Tamika Pitcher 13 #S15 Hayden Vickers 14 #S18 Ross Miller 15 #S33 Brad Evans 16 #S47 Anthony Tapley 17 #S41 Bronson Mauro 12/7
PRESS....
Selinsgrove Speedway PA)As part of its soon-to-be-released 2020 schedule of events, Selinsgrove Speedway is pleased to announce the return of the ULMS Late Model Series to the track for two big shows in April and September. The super late model division will have a minimum of 10 races on the 2020 docket with the ULMS stars taking to the track on Saturday, April 11 and again on Sunday, September 6. Central PA 12/7

Column)"New Career Milestones for Two Florida Sprint Car Champions" Florida Open Wheel 12/7
Friday December 6th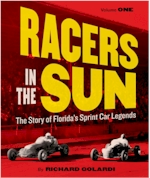 I used to work in a fire hydrant factory. You couldn't park anywhere near the place. Steven Wright
5:30pm
PRESS....
Thursday December 5th

No matter who you meet in life, you take something from them, positive or negative. Gary Allan
11:30pm
PRESS....
Wednesday December 4th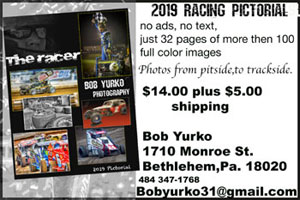 Your part can be the king, but unless people are treating you like royalty, you ain't no king, man. Jeff Bridges
10:00pm
PRESS....
Tuesday December 3rd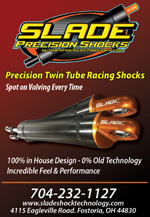 It's all part of my journey - I've done a lot of stupid things, but you learn by your mistakes. Ozzy Osbourne
9:00pm
PRESS....
Monday December 2nd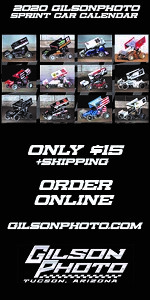 8:30pm
PRESS....
1:30pm
PRESS....
Column)Joseph Terrell has his next column a look back at every 360/410 winged sprint car winner in California for 2019. The West Coast Sprint Car Scene12/2

USAC)The 33rd annual Indiana Sprint Week schedule will feature seven races in a nine-night span between July 24 and August 1 at seven familiar Hoosier-state venues on the USAC AMSOIL National Sprint Car trail. The 2020 ISW schedule includes seven distinct tracks with a rich history and unique characteristics each their own, ranging from quarter-miles to three-eighths to half-miles, with degrees of banking both flat and high throughout the mini-series, offering a unique challenge to both driver and machine throughout a rigorous week of racing. USAC12/2

Knoxville Raceway IA)FOUR-DAY TICKET PACKAGES ON SALE NOW! Don't miss the greatest week of the year: the 60th Annual NOS Energy Drink Knoxville Nationals presented by Casey's, August 12-15, 2020. Celebrate six decades of the greatest drivers and the greatest victories in sprint car racing history. Order tickets now online or by calling the Knoxville Raceway ticket office at 641-842-5431. This event WILL sell out! Get your tickets today and start the countdown to the highlight of your summer. 12/2

USCS)Two-time USCS Outlaw Thunder Tour presented by K&N Filters National Champion, Morgan Turpen from Cordova, Tennessee claimed her 2nd USCS Mid-South Thunder Tour regional series and 8th United Sprint Car Series title during the series' 23rd and 2019 racing season. The veteran sprint car driver, who was the series "Rookie of the Year" during the 2010 season, collected the title as the Champion of the tough USCS Mid-South region while also finishing in fifth place in the USCS Outlaw Thunder Tour National point standings, although competing on a somewhat limited basis not allowing her to compete for the National title. USCS 12/2

Premier Speedway AU)The 2016 Grand Annual Sprintcar Classic Champion, Jamie Veal, is among an impressive batch of Classic entrants that also consists of Marcus and Matt Dumesny ahead of the 48th running of the Classic from January 24 to 26. Veal's victory in 2016 was one for the ages, while he also lays claim to two Classic preliminary feature race wins, the first coming in 2014 at the very first three-night Classic, while the second was also in 2016. Press Releases 12/2
2:50am
RESULTS....
Sprintcar All Stars AU)Last night's RD3 of the Mainline DynoLog Dynamometers All Star Series saw Terry Pitt in the Peake Machinery Maintenance Engineering SA8 lock in his first series A Main win. An elated Pitt said at the post-race interview "it was an awesome night, we started slow and kinda worked our way into it, we rolled out the bottom for the final, and the track suited us and made for good racing. Race Results 12/2

ASCS SW)Bettering his third-place finish from Saturday by two, Justin Sanders captured a long-awaited victory at the 4th annual Copper Classic. His first career victory with the ASCS Southwest Region, the Arizona Speedway win was worth $5,000 to the Aromas, California driver. ASCS 12/2

ASCS Desert)Grabbing his first career victory with the San Tan Ford ASCS Desert Non-Wing Sprint Cars, Stevie Sussex picked up the $2,000 top prize Sunday night in the 4th annual Copper Classic. ASCS 12/2
Sunday December 1st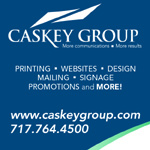 Pressure is when you play for five dollars a hole with only two in your pocket. Lee Trevino
2:00am
RESULTS....
East Bay Raceway Park FL)The second annual Don Rehm Classic presented by Boomtrux.com led an exciting night of action at East Bay Raceway Park that featured six divisions of racing. For the Top Gun Sprint Series, the Don Rehm Classic gives the teams a chance to take off the wings and do battle at the Clay by the Bay. Entering the contest, which is the final event of the Top Gun Sprints regular season, two-time series champion AJ Maddox led the points by 20 over Keith Butler. Race Results 12/1

ASCS SW)Opening the 4th annual Copper Classic at Arizona Speedway on Saturday night, California's Kyle Larson brought his momentum from the Midgets to the ASCS Southwest Region with his first career victory against the Arizona based tour in the Finley Farms/Chevrolet Accessories No. 57.ASCS 12/1

ASCS Desert)Taking the lead from the right of the front row and never giving it up, Sterling Cling became the 15th different overall winner with the San Tan Ford ASCS Desert Non-Wing Series on Saturday night to open the 4th annual Copper Classic. ASCS 12/1
Saturday November 30th

Every man desires to live long, but no man wishes to be old. Jonathan Swift
8:00pm
RESULTS....
Western Springs Speedway NZ)1 #21W Stephen Taylor 2 #78A Daniel Eggleton 3 #78C Matthew Leversedge 4 #7A Dion Kendall 5 #22A Dean Brindle 6 #88M Keaton Dahm 7 #51M Rodney Wood 8 #21A Kerry Brocas 9 #62A Dave Witton 10 #12A Dean Shadbolt 11 #10A Glen Torpey 12 #37K Jade Barnett 13 #24A Tyler Radovan 14 #76A Steve Smith 15 #2NZ Jamie Larsen 16 #23A Adam Child 11/30

Western Springs Speedway NZ)midgets...1 #25A Aaron Hodgson 2 #27A Hayden Williams 3 #5A Brock Maskovich 4 #39A Peter Hunnibell 5 #91A Hayden Guptill 6 #98A Ryan O'Connor 7 #3NZ Shayne Alach 8 #9A Zach Daum 9 #33A James Cossey 10 #79A Max Guildford 11 #22A James Earl 12 #95S Duane Hickman 13 #7A Travis Buckley 14 #8A Caleb Antonio-Rooney 15 #10a Michael Brunt 16 #84a Ben Cometti 17 #71A Breyton Davison 18 #18A Brett Jnr Morris 19 #6A Jayden Worthington 20 #61A Brad Hollier 11/30

Archerfield Speedway AU)1 #17 Luke Oldfield 2 #A1 Andrew Scheuerle 3 #16 Bryan Mann 4 #10 Adam Butler 5 #78 Andrew Corbet 6 #69 Mick Sauer 7 #42 Kristy Bonsey 8 #Q2 Brent Kratzmann 9 #51 Tim Farrell 10 #32 Mitch Gowland 11 #44 Dan Murray 12 #3 Karl Hoffmans 13 #90 Anthony Lambert 14 #21 Nick Whell 15 #88 Ryan McNamara 16 #59 Kevin Titman 17 #54 Randy Morgan 18 #5 Cody Maroske 19 #33 Callum Walker 11/30

Western Speedway AU)360...1 #V60 Jordyn Charge 2 #V65 Kane Newcombe 3 #VA42 Mark Noonan 4 #VA98 Shane Steenholdt 5 #N36 Eddie Lumbar 6 #V57 Troy Hose 7 #V19 Sam Wren 8 #V6 Luke Schneider 9 #VA11 Phil Micallef 10 #VA65 Brett Kuypers 11/30

Western Speedway AU)wingless...1 #V60 Steven Hateley 2 #V98 Peter Logue 3 #VX 14 Harry Ross 4 #V53 Samantha Millar 5 #VX41 Aaron Kennett 6 #VX95 Bradley Benson 7 #V3 John Rotheram 8 #V29 Chris Skilton 9 #VX59 Kyle Manson 10 #NT59 Jordy Smith 11 #VX57 Cody Reed 12 #V 73 Gavin Fitzpatrick 13 #V62 Trevor Bullock 11/30

Valvoline Raceway AU)1 #N92 Sam Walsh 2 #N57 Matt Dumesny 3 #NQ7 Robbie Farr 4 #N47 Marcus Dumesny 5 #D2 Ben Atkinson 6 #N22 James Thompson 7 #N48 Jackson Delamont 8 #N16 Daniel Sayre 9 #S63 Ryan Jones 10 #N39 Jeremy Cross 11 #NS15 Daniel Cassidy 12 #V5 Max Dumesny 13 #N54 Grant Tunks 14 #V37 Grant Anderson 15 #NS71 Michael Stewart 16 #N20 Troy Little 17 #N10 Luke Stirton 18 #N52 Mark Attard 19 #NZ69 Brett Sullivan 20 #NS6 Matt Geering 21 #V96 Andy Caruana 22 #N43 Alex Orr 23 #N24 Blake Skipper 24 #N68 James Duckworth 11/30

Murray Bridge Speedway AU)360...1 #S8 Terry Pitt 2 #S33 Mark Caruso 3 #S10 Steven Caruso 4 #VA8 Daniel Evans 5 #S11 Scott Enderl 6 #S95 Jarman Dalitz 7 #NT7 Colin Brooks 8 #NT26 Tony Moule 9 #V75 Mitch Smith 10 #V7 Paul Solomon 11 #V29 Michael Tancredi 12 #VA10 Steven Loader 13 #S42 Jamie Hendry 14 #S91 Brent Fox 15 #VA99 Corey Sandow 16 #S52 Matt Egel 17 #S32 Ben Gartner 11/30
3:30am
RESULTS....
USAC)Nearing halfway of Friday night's 98-lap feature at California's Ventura Raceway while running fifth, Kyle Larson nearly saw his Turkey Night Grand Prix end in shambles after biking hard into turn one. Somehow, someway, the Elk Grove, Calif. native regained his footing, kept his foot on the throttle and carried on as if it was just part of the game plan. Obviously, it wasn't, but Larson welcomes a challenge and responded to it in kind throughout the night, beginning with his qualifying run. After being a favorite to win the pole, Larson uncharacteristically spun on his second qualifying lap, relegating him to 16th fastest and forcing him to carve through the field if he was to reach the pinnacle once again. USAC11/30

USAC)USAC WEST COAST SPRINT CAR SERIES SPECIAL EVENT RESULTS: November 29, 2019 – Ventura Raceway – Ventura, California – "79th Running of the Turkey Night Grand Prix / ARP Battle at the Beach Race #4" – co-sanctioned with VRA FEATURE: (41 laps, with starting positions) 1. Chase Johnson (#24 Johnson / 2), 2. Geoff Ensign (#44 Ensign / 3), 3. Tyler Courtney (#81T Watt / 1), 4. Brady Bacon (#73T Ford / 5), 5. Tyler Edwards (#57 Hix / 8), 6. Carson Macedo (#21 Tarlton / 21), 7. Troy Rutherford (#11 Rutherford / 4), 8. Austin Liggett (#83 Liggett / 6), 9. Tanner Carrick (#83T Carrick / 7), 10. Max Adams (#73 Ford / 10), USAC11/30
Friday November 29th
Patriotism is supporting your country all the time, and your government when it deserves it. Mark Twain
11:30pm
PRESS....
Thursday November 28th
Happy Thanksgiving!

I have seen what a laugh can do. It can transform almost unbearable tears into something bearable, even hopeful. Bob Hope
USAC)Overnight rain mixed with a heavy downpour around 10am Pacific time on Thursday has forced postponement of the 79th running of the Turkey Night Grand Prix to Friday, November 29, at California's Ventura Raceway. The famed event will feature season finales for the USAC NOS Energy Drink National/Western States Midgets plus the USAC West Coast/VRA Sprint Cars. USAC11/28

2020 Gilson Photo Sprint Car Calendar) Featuring drivers from the ASCS SW Series. Only $15.00+shipping order online at: www.gilsonphoto.com 11/28

BP Fabrication)Happy Thanksgiving from BP Fabrication! BP Fabrication is very thankful for all of our loyal customers! This year we had products win races all over the USA and New Zealand. BP Fabrication is very pleased to say our parts found their way to victory lane with the following series! World of Outlaws, USAC National Midgets, POWRi Midgets, POWRi War Series, MOWA Sprints just to name a few! Christopher Bell picked up BP Fabrications first World of Outlaw win! BLACK FRIDAY SPECIALS! Have a midget racer in your family? Have the next Karl Kinser turning wrenches? We have the perfect Black Friday item for both of them! This week only we are offering a set of front midget steering arms which include two top arms and a bottom arm for only $140! We also have AN Wrenches from -4 to -16 available for $85 shipped to your door by one of Santa's little helpers! ALL OUR PRODUCTS ARE MADE IN AMERICA!Something else you want that is not on special? Enjoy 10 percent of from BP Fabrication using promo code BLACKFRIDAY19 at checkout! https://bpfabshop 11/28
2:30am
PRESS....
USAC)Jesse Colwell made his very first USAC NOS Energy Drink National Midget start at Ventura Raceway one year ago. One year later, he's gotten his 79th Turkey Night Grand Prix off to a hot start by recording the fastest time in Wednesday's practice at the 1/5-mile southern California dirt oval in preparation for Thursday's 98-lap event. USAC11/28

USAC)Taking lead from Chase Johnson, "Sunshine" Tyler Courtney (Indianapoils, IN) won the opening 15-lap USAC West Coast Sprint Car dash of the "79th Running of the Turkey Night Grand Prix. Racing Steve Watt's potent #81T Automotive Racing Products / Maxwell Industries entry, Courtney earned $1,000 for his efforts and finished ahead of Johnson, "The Human Highlight Reel" Geoff Ensign, Troy Rutherford and Brady Bacon at Ventura Raceway.USAC11/28
Wednesday November 27th
Science is the key to our future, and if you don't believe in science, then you're holding everybody back. Bill Nye
9:30pm
PRESS....
4:00pm
PRESS....
Tuesday November 26th
That's the secret to life... replace one worry with another. Charles M. Schulz
2:00pm
PRESS....
USAC WC)Starting Wednesday, November 27th, the USAC West Coast and VRA Sprints will clash at Ventura Raceway for two nights of action. Promoted by Jim Naylor, the prestigious "79th Running of the Turkey Night Grand Prix" will begin with a special Wednesday non-point program for the 360 sprint cars and practice for the USAC National and Western States Midgets. On Thursday, the sprint cars will return for their non-point "ARP Battle of the Beach" finale along with the complete midget show. USAC11/26

USCS)Terry Gray from Bartlett, Tennessee will wear the crown for the 12th time as the United Sprint Car Series presented by K&N Filters Outlaw Thunder Tour National Champion during the series' 23rd and 2019 racing season. The veteran sprint car driver collected the National title plus two United Sprint Car Series regional series titles. In a year that saw a record 21 drivers win United Sprint Car Series main events, Gray made two visits to the www.rockauto.com USCS victory lane as the series FireAde 2000 feature winner and had 23 top-five finishes plus a total of 33 top-ten finishes and a record of perfect attendance during the forty-six events to accumulate the most Championship points. USCS 11/26

Huron SD/SLS Promotions)The World of Outlaws NOS Energy Drink Sprint Car Series is returning to Dakota State Fair Speedway in Huron, S.D., in 2020 on Saturday, August 22 in an event presented by Dakotaland Federal Credit Union. The event will mark the Outlaws third visit to the three-eighths-mile located at the South Dakota State Fairgrounds. Donny Schatz, the 10-time World of Outlaws NOS Energy Drink Sprint Car Series champion, is undefeated with the series at the track, scoring a win in the series most recent trip to Huron in 2017 as well as winning the inaugural event at the venue in 2015. Press Releases 11/26

Brent Marks)CJB Motorsports and crewchief Barry Jackson have hired Brent Marks to be the driver of the #5 for 2020. They will run a true outlaw schedule with a mix of World of Outlaws, All Stars and Central PA shows.11/26

Shane Stewart)A pair of events at the Dirt Track at Charlotte Motor Speedway closed out the 2019 season for CJB Motorsports and Shane Stewart. Qualifying for both events that made up the Can-Am World Finals was held on Thursday, November 7th. For Friday nights event, Stewart timed in 21st while timing in 9th for Saturday's event. Press Releases 11/26