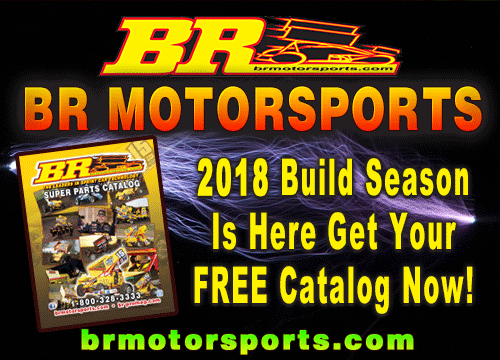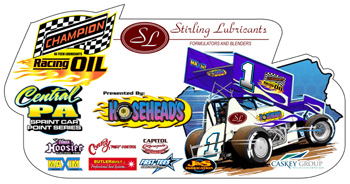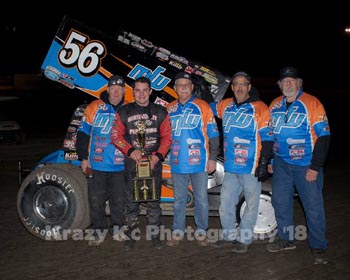 Justin Sanders wins the 360 feature at Marysville Raceway CA Krazy KC Photography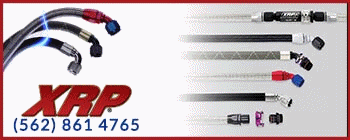 Latest News and Race Results
If you don't see it here yet, check the Message Board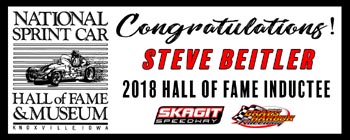 Sunday February 25th 2018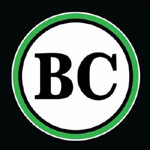 The biggest break in my career was getting into the Beatles in 1962. The second biggest break since then is getting out of them. George Harrison
9:15pm
PRESS....
1:15pm
RESULTS....
Hunt Wingless)Kalib Henry ended last season by winning the final two C&H Veteran Ent. presents Hunt Magnetos Wingless Tour events and he started off 2018 in that same fashion by picking up his third career series victory at Marysville Raceway's Sherm and Loree Toller Memorial on Saturday. Race Results 2/25
Perth Motorplex AU)WSS...1 #11 Jason Kendrick 2 #57 Shaun Bradford 3 #2 Jamie Veal 4 #26 Brooke Tatnell 5 #Q23 Lachlan McHugh 6 #V88 David Murcott 7 #77 Bradley Maiolo 8 #44 Ben Ellement 9 #99 Jamie Maiolo 10 #45 Dominic Scelzi 11 #97 Mitchell Wormall 12 #V25 Jack Lee 13 #S19 Brad Keller 14 #51 Jamie Oldfield 15 #V52 Darren Mollenoyux 16 #S20 Glen Sutherland 17 #Q59 Kevin Titman 18 #A1 Kerry Madsen 19 #17 James McFadden 20 #40 Lisa Walker 21 #N56 Mick Saller 22 #60 Kaiden Manders 23 #10 Andrew Priolo 24 #N99 Carson Macedo
Sprintcar All Stars AU)After a drizzly start to the night which forced Time Trials to be abandoned SA27 Daniel Pestka took out the 8th annual Tyson Perez Memorial at Borderline Speedway last night. Pestka leased a Maxwill 360 Engine for the night and his effort was certainly rewarded. He led flag to flag for the 31 lap tribute race and even with several reds he didn't look like he was going to be challenged. 'Winning any memorial race is cool, I remember buying parts from Spud and I remember the day of his accident, it's pretty cool to win his race and I am very thankful" a thrilled Daniel said at the Presentation. Race Results 2/25
PRESS....
Lincoln Speedway PA)Lingering showers thru the night & forecast thru the day has forced Lincoln Speedway to postpone the Ice Breaker 30 season opener until next Sat., March 3rd at 2 PM. It too carries a rain date the following day, 3/4. 2/25
SSO)We are exactly one week away from the 2018 season opener for the Sprint Series of Oklahoma IMCA RaceSaver Sprint Car Series presented by Smiley's Racing Products/Hoosier Tires Southwest and the "Pole Position Spring Nationals" at Red Dirt Raceway in Meeker, Oklahoma. Drivers from across the state of Oklahoma and north Texas have expressed their intentions on competing in Saturday afternoons, March 3, season opener for the SSO, with a special start time of 4:00 PM. Gates will open at 11:00 PM. Press Releases 2/25
ESS)Car Mate Trailers out of Leeper, Pa. is returning as the title sponsor for all heat race events with the Lucas Oil Empire Super Sprints (ESS). Car Mate has been supporting ESS for well over a decade and is a vital part in the sprint car sanctioning bodies success which is celebrating its 35th Anniversary. Each ten lap qualifying event held at an ESS full point event helps ses up the starting order for the A-Main finale. The winner of each event will receive $25 cash thanks to Car Mate. With their continued involvement you can see Car Mate trailers throughout the ESS pits which includes the ESS utility and merchandise trailers Press Releases 2/25
2:15am
RESULTS....
Marysville Raceway CA)360 sprints Toller Memorial...1 #56 Justin Sanders 2 #92 Andy Forsberg 3 #6W Billy Wallace 4 #88N Sean Becker 5 #22 Shane Golobic 6 #21H Jeremy Hawes 7 #55 Cody Hodgson 8 #33 Lucas Ashe 9 #21 Michael Ing 10 #49 Mike Monahan 11 #24 Justin Henry 12 #15 Pat Harvey Jr. 13 #74 Kyle Hirst 14 #71L Korey Lovell 15 #9 Dustin Freitas 16 #7Z Zane Blanchard 17 #3F William Fielding 18 #5H Michael Kofoid 19 #16A Colby Copeland 20 #83T Tanner Carrick 21 #7 Steven Tiner 22 #72W Kurt Nelson 2/25
Marysville Raceway CA)Hunt Wingless Sprints 1 #33 Kaleb Henry 2 #98 Sparky Howard 3 #5B Angelique Bell 4 #24 Shawn Jones 5 #39 Troy DeGaton 6 #56K Scott Hall 7 #45 Jake Morgan 8 #1 Terry Schank Jr. 9 #3F Max Adams 10 #12 Adam Christian 11 #77S Ryon Siverling 12 #5 Kaimi Moniz-Costa 13 #38 Jesse Love 14 #35 Mike Ballantine 15 #02 Robert Floyd 16 #28 Marcus Smith 17 #51 Greg DeCaires 2/25
Saturday February 24th 2018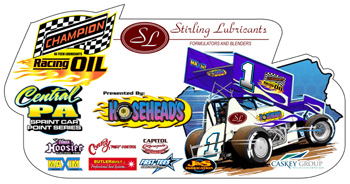 Design is a funny word. Some people think design means how it looks. But of course, if you dig deeper, it's really how it works. Steve Jobs
11:45pm
RESULTS....
USCS)Milton FL...Night 2...1 #23 Seth Bergman 2 #14M Jordon Mallett 3 #2C Wayne Johnson 4 #95 Matt Convington 5 #10M Morgan Turpen 6 #4 Danny Smith 7 #42 Andy McElhannon 8 #10 Terry Gray 9 #116 Nick Snyder 10 #43 Terry Witherspoon 11 #10B Mitch Brown 12 #01 Shane Morgan 13 #17W Harli White 14 #09 Timmy Thrash 15 #29 Jeff Oliver 16 #93 Jake Knight 17 #14TS Tony Stewart 18 #38 Tony Agin 19 #10X Dustin Homan 20 #83 Bob Auld 21 #1S Joey Schmidt 22 #77J Gregg Jones 23 #29A Kyle Amerson 24 #52 Cody Karl USCS 2/24
Top Gun Sprints)Hayden Campbell won at Lake City FL Saturday night. 2/24
1:00pm
RESULTS....
Valvoline Raceway AU)1 #N92 Sam Walsh 2 #N57 Matt Dumesny 3 #N22 James Thompson 4 #Q7 Robbie Farr 5 #N43 Alex Orr 6 #N47 Marcus Dumesny 7 #N16 Daniel Sayre 8 #NS21 Jordyn Brazier 9 #D2 Ben Atkinson 10 #NS22 Jess Cassidy 11 #N32 Warren Ferguson 12 #N20 Troy Little 13 #N54 Grant Tunks 14 #NS6 Matt Geering 15 #N53 Jessie Attard 16 #N64 Shane Sheedy 17 #NS57 Brendan Scorgie 18 #N18 Guy Stanshall 19 #N14 Peter Gordon 20 #N78 Andrew Wright 21 #N71 Courtney O'hehir 22 #VA21 Shaun Dobson 23 #NQ5 Danny Reidy 24 #V5 Max Dumesny
Valvoline Raceway AU)wingless sprints...1 #NX31 Joel Rhind 2 #N5 Mark Blyton 3 #N4 Jason Davis 4 #N61 Peter Granger 5 #N35 Sean Mayo 6 #N16 Ashleigh Jack 7 #N60 Daniel Flood 8 #N41 Jason Bates 9 #N97 Kyle Mock 10 #N99 Mitchell O'brien 11 #NX62 Jamie Dicker 12 #N57 Harley Smee 13 #N84 Jarrad Rust 14 #N58 Luke Sayre 15 #N50 Graham Flood 16 #NX24 Kyle Angel 17 #N45 Troy Carey 18 #N19 Cody Boulding 19 #N29 Michael Sammut 20 #N85 Brian Briton 21 #N15 Jamison Blyton 22 #N12 Brock Gardiner 23 #N51 Dean Thomas 24 #N53 Jeff Thomas 2/24
Borderline Speedway AU)Tyson Perez Memorial Sprintcar All Stars...1 #SA27 Daniel Pestka 2 #SA33 Mark Caruso 3 #V83 Chris Solomon 4 #NT26 Tony Moule 5 #V7 Paul Solomon 6 #V34 Brenten Farrer 7 #V16 James Wren 8 #SA44 Daniel Evans 9 #V4 Phil Lock 10 #VA29 Terry Rankin 11 #SA95 Jarman Dalitz 12 #V33 Michael Holt 13 #SA16 Jack Gartner 14 #SA96 Brendan Guerin 2/24
Laang Speedway AU)wingless sprints...1 #V14 Alex Ross 2 #VX98 Ben Doukas 3 #V77 Alex Thomson 4 #V79 Clint McLaren 5 #VX14 Shaun Lyness 6 #V81 Matt Bartlett 7 #V36 Ashley Cook 8 #V26 Luke Schneider 9 #V23 Mathew Balcome 10 #V16 Wayne Logue 11 #VX90 Dan Kelly 12 #V47 Gavin Fitzpatrick 13 #VX9 Viv Rockliff 14 #V31 Mick Rigby 15 #V66 Marc Evans 16 #V95 Geoff Cook 17 #V18 Mitchell Smtih 18 #V11 Mathew Symons 2/24
Heartland Raceway AU)1 #V40 Rusty Hickman 2 #V68 Brett Milburn 3 #V77 Brayden Parr 4 #S13 Brock Hallett 5 #VA88 Grant Stansfield 6 #N48 Jackson Delamont 7 #T7 Tim Hutchins 8 #V72 Jacob Smith 9 #NS89 Braydan Willmington 10 #V19 Sam Wren 11 #N40 Chris Mcinerney 12 #N36 Eddie Lumbar 13 #V60 Jordyn Charge 14 #V8 Bobby Daly 15 #V93 Travis Miller 16 #V17 Dennis Jones 17 #V37 Grant Anderson 18 #V73 Charles Hunter 2/24
Murray Bridge Speedway AU)wingless sprints...1 #S46 Spencer Taylor 2 #S10 William Caruso 3 #S47 Anthony Tapley 4 #S2 Jake Ashworth 5 #S33 Brad Evans 6 #S52 Jordan Bolitho 7 #S51 Jay Brown 8 #S37 Anthony McMillan 9 #S73 Melissa McMillan 10 #S77 Mick Barker 11 #V61 Nic Green 2/24
Perth Motorplex AU)WSS...1 #17 James McFadden 2 #A1 Kerry Madsen 3 #26 Brooke Tatnell 4 #2 Jamie Veal 5 #N99 Carson Macedo 6 #12 Daniel Harding 7 #77 Bradley Maiolo 8 #Q23 Lachlan McHugh 9 #51 Jamie Oldfield 10 #S19 Brad Keller 11 #N56 Mick Saller 12 #10 Andrew Priolo 13 #52 Tom Payet 14 #14 Jason Pryde 15 #45 Daryl Clayden 16 #11 Jason Kendrick 17 #57 Shaun Bradford 18 #97 Mitchell Wormall 19 #S20 Glen Sutherland 2/24
PRESS....
Lincoln Speedway PA)Lincoln Speedway has postponed today's Sat. Feb. 24th Season Opener until tomorrow, Sun. Feb. 25th @2 PM. We will evaluate the weather in the AM to make a decision then.2/24
Friday February 23rd 2018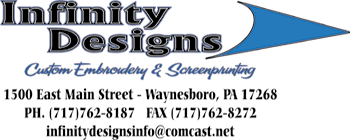 If there hadn't been women we'd still be squatting in a cave eating raw meat, because we made civilization in order to impress our girlfriends. Orson Welles
11:50pm
RESULTS....
USCS)Milton FL....1 #10 Terry Gray 2 #95 Matt Convington 3 #2C Wayne Johnson 4 #10M Morgan Turpen 5 #23 Seth Bergman 6 #10B Mitch Brown 8 #14 Tony Stewart 9 #4 Danny Smith 10 #17W Harli White 11 #42 Andy McElhannon 12 #116 Nick Snyder 13 #93 Jake Knight 14 #09 Timmy Thrash 15 #38 Tony Agin 16 #52 Cody Karl 17 #43 Terry Witherspoon 18 #1S Joey Schmidt 19 #29A Kyle Amerson 20 #10X Dustin Homan 21 #83 Bob Auld 22 #88 Brandon Blenden2/23
PRESS....
ASCS)The American Sprint Car Series is just over a week away from kicking off a combined slate of 143 nights of racing, with the potential for seven additional events to be added between National and Regional competition. With some race nights on the docket being co-sanctioned, the overall number of sanctioned events so far is 166.ASCS 2/23
SSO)Officials with the Sprint Series of Oklahoma IMCA RaceSaver Sprint Car Series presented by Smiley's Racing Products/Hoosier Racing Tires Southwest have released the basic purse for the 2018 race season. Each event could be higher pending potential sponsors climbing aboard per event. Basic pay is $700 to win and $250 to start a twenty-car-field. Any added pay for an event will be announced on the official SSO facebook page: Sprint Series of Oklahoma. Press Releases 2/23
MyRacePass)MyRacePass has produced a new track website for Kokomo Speedway. The website - http://www.KokomoSpeedway.net - has pages showcasing the schedule and results, news, track history, photos, videos, points, rules, an online store and more. Kokomo Speedway is a quarter-mile dirt oval located in Kokomo, Ind. The track was established in 1947 and will host its 71st season of action in 2018. Press Releases 2/23
Dirt Track Heroes)The 2018 edition of the Quaker Steak and Lube Eleventh Annual Dirt Track Heroes Car Show is into the final countdown stages of the event highlighting the past, present and future of auto racing all coming together under one roof at the Mall in Phillipsburg, New Jersey. Another sponsor has joined the growing list of sponsors for the event and everything is pointing in the right direction for the fabulous week long gathering. The doors of the Phillipsburg Mall will swing open to the public on opening day set for Sunday, March 4th starting at 1 PM with an autograph and interview session of Nazareth Speedway driving legends honoring two time Nazareth Modified Champion Bill Tanzosh. Press Releases 2/23
Tyler Courtney)It was a near perfect start to the 2018 USAC Amsoil National Sprint Car season for Tyler Courtney and the Clauson-Marshall-Newman Racing Priority Aviation No. 7bc Sprint Car team. Only slowed by a cut tire in the opening leg of last weekend's "Winter Dirt Games" at Bubba Raceway Park, "Sunshine" stormed to victory lane on both Friday and Saturday night atop the 3/8-mile clay oval in Ocala, FL, to escape the Sunshine State among the top three in series points. Press Releases 2/23
2:30pm
PRESS....
SCCT)This year's Sprint Car Challenge Tour fast time award will be presented by Quick Time Mortgage and ADCO Driveline and Custom Exhaust. The fast qualifier each night will receive $100 cash courtesy of Quick Time Mortgage and a $100 certificate courtesy of ADCO Driveline. Press Releases 2/23
Terry McCarl)Terry McCarl and the TMAC Motorsports #24 team kicked off his 2018 American season with a bang, scoring his 3rd career Ronald Laney Memorial win. The veteran racer from Altoona, Iowa left the state of Florida with an extra $10k in his pocket after consistent runs in the preliminaries and holding off a stout field in the finale. TMAC will drop the 410 back in the car to compete with the Outlaws next week in Las Vegas. Press Releases 2/23
Knoxville Raceway IA)The annual KRCO Fundraising Extravaganza will be held in Dyer-Hudson Hall at the Marion County Fairgrounds TOMORROW Saturday, February 24. The silent auction begins at 4pm with live auction starting at 7pm. Checkered Flag Concessions will offer a full taco bar from 5-8pm for $8. A cash bar will also be open. Admission is free. All funds raised by KRCO are used to keep drivers at Knoxville Raceway safe through helmet, gloves, HANS device purchases and more. KRCO also works to offer additional accident and life insurance for Knoxville Raceway drivers. 2/23
Tony Stewart Texas Sprint Car Nationals)When the sun goes down, the dirt will fly at the Texas Motor Speedway Dirt Track during O'Reilly Auto Parts 500 NASCAR weekend, with the running of the 2nd annual Tony Stewart Texas Sprint Car Nationals. Last year's event drew a near sell-out crowd – and reserved grandstand tickets and pit passes are now available for purchase. Racing takes place nightly Friday April 6th and Saturday April 7th, featuring the Lucas Oil ASCS Sprint Car Dirt Series. Hot Laps are at 7pm, Opening Ceremonies take place at 7:30pm with racing action firing up thereafter. Tony Stewart and Kenny Wallace are just a few of the headliners that have already committed to competing in racing events nightly. Additional featured drivers will be announced as the event draws nearer. Press Releases 2/23
Selinsgrove Speedway PA)Selinsgrove Speedway's annual Motorsports Show at the Susquehanna Valley Mall in Selinsgrove starts this Sunday, Feb. 25, and runs through Friday, March 2. More than 30 full-size race cars representing the speedway's sprint car, late model, pro stock, and roadrunner divisions are scheduled to appear in this year's show along with go karts and micro sprint cars. The Selinsgrove Ford 2018 edition F-150 pace truck will also be unveiled in the show. Central PA 2/23
Thursday February 22nd 2018

Crime and the fear of crime have permeated the fabric of American life. Warren E. Burger
11:50pm
PRESS....
Dirt Station)The Lincoln Speedway Ice Breaker 30 for 410 Sprints, happens this Saturday, February 24! Join the action no matter where you are in the world for only $15.95 by visiting http://www.dirtstation.com/dirtstation-live.php (Rain date is set for Sunday, February 25 and will be aired then if Saturday is rained out.) Run until Monday, February 26. Thank you! 2/22
Oswego Speedway NY)Brampton, Ontario's Dave McKnight has been as busy as any Supermodified driver out there the past four years. He's spent that time with Morton Motorsports traveling to a variety of events between ISMA, MSA, and of course at Oswego Speedway. Approaching their fifth season together, McKnight and team owner Gary Morton are ready as ever to 'right the ship' following a challenging 2017 campaign. Press Releases 2/22
Premier Speedway AU)After somewhat of a hiatus since Corey McCullagh's thrilling South West Conveyancing Grand Annual Sprintcar Classic victory back in January, it won't be long now until the Sprintcars return to Sungold Stadium, Premier Speedway, Warrnambool with plenty going on the line! Still to come are the Grand Final of the Eureka Sprintcar Series on Sunday March 11, as presented by local supporters Wheelie Waste on a program that will also feature the Victorian Title for Legend Cars. Press Releases 2/22
OCRS)For the 8th consecutive season, Wesmar Racing Engines will be the sponsor of the B-Feature race at every AMERI-FLEX / OCRS sprint car event on the schedule. The winner of the Wesmar Racing Engines B-Feature will be presented with a valuable product certificate redeemable for parts and/or accessories offered by the Bixby Oklahoma engine builder. As in prior seasons, in the event a B-Feature isn't required at an event, the certificate will be awarded to a finishing position in the programs A-Feature. OCRS 2/22
Sprintcar All Stars AU)A strong field of cars have nominated for this Saturday nights 'Spud' Show with entries from N.S.W, N.T, SA and Victoria with all the 360 hot shots wanting to be a part of this emotionally charged event. "With the disappointment of a washout last year all the teams are keen to get a result this year. $3000 is on the line for winner and the honour of winning this very special memorial race. Tyson died at the age 30 and our feature is 31 laps, his age plus one for his memory. But his show isn't about the money; it's about holding a tribute to a good mate that is no longer with us." Series Promoter Mandy Searle said. Press Releases 2/22
CRASH PAD)More is better. The Right Stuff in The CRASH PAD will slow your downward motion in a crash to reduce spinal compression forces. A thicker CRASH PAD will reduce the force more. 3" is best, 2" is good, 1" is a little better than nothing, but nothing is asking for trouble. Order now at www.802solutions.com/crash-pad-products/ 2/22
Column)Article from Richard Golardi: "Kevin Thomas Jr.: Speaking Freely"Florida Open Wheel 2/22
Brody Roa)Coming off the best year of his career, Garden Grove, California's Brody Roa is ready to open the 2018 racing campaign next week with two races at the Las Vegas Motor Speedway and one at Perris Auto Speedway. Roa, who turned 27-years-old last month, will kick off the 2018 season next Wednesday and Thursday, February 28th and March 1st, in the USAC West Coast Series at Las Vegas. A couple of days later on March 3rd, he will start the USAC/CRA season at Perris. The following week, he will journey to Peoria, Arizona for a pair of USAC/CRA races at Canyon Speedway Park. Press Releases 2/22
USAC WC Sprints)The historic tenth season for the USAC West Coast Sprint Cars will kickoff on Wednesday, February 28th and Thursday, March 1st at The Dirt Track at Las Vegas Motor Speedway. Co-sanctioned with the Sands Chevrolet USAC SouthWest Sprint Cars, the non-point "7th Annual FVP Sin City Showdown" will pay an impressive $3,000-to-win and $300-to-start the main event on BOTH NIGHTS. In addition, the famed World of Outlaws Craftsman Sprint Cars and IMCA Modifieds will join the action packed card. USAC 2/22
Dirt Track Heroes)With the countdown entering the final two weeks, the Eleventh Annual Quaker Steak & Lube Dirt Track Heroes Show staff is hustling to place the finishing touches to the show. The management staff of the show has reached out to all race tracks and racing series with high hopes all will respond and be represented when the show begins on March 4th. The interest has been strong for the upcoming event and will bring the past, present and future of all auto racing ventures under one roof in Phillipsburg, New Jersey.Press Releases 2/22
SCCT)Thanks to the generous support from Matt Wood of Elk Grove Ford, David Abreu of Abreu Vineyards and the team at Hoosier Racing Tires, this year's Sprint Car Challenge Tour champion will once again pocket $10,000 as part of an over $60,000 total point fund. The top-15 drivers and teams at season's end will participate in the hefty championship fund. The overall campaign will feature 13 events at six different venues, with the season opener taking place on March 31 at Placerville Speedway. Press Releases 2/22
J&J Auto Racing)A member of the J&J Auto Racing dealer community, Shawn Goodno has been offering a full product line of our products for nearly four years. Goodno Promotions, Inc., offers J&J Auto Racing frames, full kits, front ends, steering components, fiberglass, panels and other Sprint Car elements to competitors in the Upper Midwest. States served include South Dakota, Nebraska, Minnesota, Iowa, Wisconsin and Illinois. Press Releases 2/22
PA Sprint Car Live!) Season 2 Show 3! Moose's Lz Hotline with the driver of the Heffner Racing Enterprises #27 Greg Hodnett. Then we have one of the hottest names in USAC Racing driver of the Clauson-Marshall Racing #7bc It's "Sunshine" Tyler Courtney! X-1 Race cars Weekend rewind. Sweeney Chevrolet & Sweeney Buick GMC Driver of the Week Powered by Pace Performance. https://www.facebook.com/2/22
The Dirt Network)Now that racing in the Sunshine State is behind us, we look ahead to our weekly tracks to provide our fix. For Pennsylvanians, they get their first chance this Saturday as the hallowed pigeon hills of Lincoln Speedway look to host the their annual "Icebreaker 30".http://thedirtnetwork.blogspot.com/2/22
FLORacing)When a driver joins a new team, there are usually many question marks that exist going into a season. Oftentimes the variables of learning new equipment as well as a new crew chief can take weeks, months, or even an entire season. Sheldon Haudenschild and the Stenhouse Jr./Marshall Racing team, which is co-owned by NASCAR driver Ricky Stenhouse Jr., along with Richard and Jennifer Marshall, solved the equation quickly this year and hit the ground running in Florida.https://www.floracing.com/2/22
Wednesday February 21st 2018

Courage is contagious. When a brave man takes a stand, the spines of others are often stiffened. Billy Graham
11:20pm
PRESS....
2:30pm
PRESS....
BAPS Motor Speedway PA)BAPS Motor Speedway is only 30 days away from the 2018 season opener on March 24th @ 6:00pm! Our crew and volunteers have been working 7 days a week during the off-season to bring the best dirt track racing to our fans. Here is a list of the TOP 5 HIGHLIGHTS: Our name may have changed, but the exciting action you loved @ Susky is back as BAPS Motor Speedway! Thank you to BAPS Auto Paints & Supplies for supporting the track we love!Central PA 2/21
SCCT)The Sprint Car Challenge Tour presented by Elk Grove Ford and Abreu Vineyards is happy to announce that Metal Works is returning as a contingency partner this season. The Metal Works "Fastest Lap in the A-main Award" will be worth $100 cash at every event in 2018.Press Releases 2/21
Wayne Johnson)Three Top 10 finishes with one landing in the Top 5, Wayne Johnson's weekend at the King of the 360's and Ronald Laney Memorial at East Bay Raceway Park can be marked a success as the team moved forward each night they hit the track.Press Releases 2/21
ESS)The 35th Anniversary Tour for the Lucas Oil Empire Super Sprints (ESS) draws closer to the waving of the first green flag. With that comes the signing of Hoosier Racing Tire as the official tire for ESS for the next three years. At the annual rules meeting held just prior to the awards banquet the membership voted unanimously to stay Hoosier with the same compounds as years previous. Press Releases 2/21
World of Outlaws)The World of Outlaws is excited to welcome NOS® Energy Drink- as the preferred energy drink of the World of Outlaws Craftsman® Sprint Car Series. "Our whole company is excited to be involved with the World of Outlaws," said Lauren Albano, Marketing Director for NOS® Energy. "Dirt racing has shown its strength in popularity and fan loyalty, and it's a natural fit for the NOS brand." DIRT/World of Outlaws 2/21
Missile Motorsports)The Holiday Inn Express & Suites of Oswego will be on the side of the Missile Motorsports No. 00M Pathfinder Bank Small Block Super, driven by Dan Kapuscinski, in time for the Syracuse Motorsports Expo at the New York State Fairgrounds in Syracuse, NY on March 10-11. Press Releases 2/21
Tyler Thompson)Team Tapout Racing continued its hot streak in karting action over the weekend, as lead driver Tyler Thompson scored three main event victories on Championship Sunday at Motorama in Harrisburg, PA, including the prestigious Pro Clone finale. In total, Team Tapout scored five main event wins over the course of the weekend as Thompson was victorious in the Saturday night Champ main event as well as Sunday's Champ, Clone 375, and Pro Clone features. Press Releases 2/21
Tuesday February 20th 2018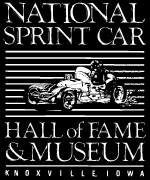 I like to complain and do nothing to make things better. Kurt Cobain
11:45pm
PRESS....
Lonestar Speedway TX)The highly anticipated World of Outlaws event at LoneStar set for this Sat. Feb. 24 is now RAINED OUT and series officials are researching possible alternative dates. Any confirmed new date will be posted when known. If you had tickets to the Feb. 24 event, go to www.WoOSprint.com for posted information on ticket refunds (as it is their ticketing system, not LoneStar's). IN SUMMARY, NEXT UP at LONESTAR: Fri/Sat. Feb. 23–24: no on track activity FRI. MARCH 2 - Open Practice/Reg'n 7-10pm, Pits $15. SAT. MARCH 3, 6pm - SPRINT SMACKDOWN/SEASON OPENER Press Releases 2/20
World of Outlaws) Due to saturated grounds on track property, the World of Outlaws Craftsman Sprint Car Series is forced to cancel this weekend's events at Cotton Bowl Speedway in Paige, TX and LoneStar Speedway in Kilgore, TX, scheduled for February 23 and February 24, respectively. The Cotton Bowl Speedway race has been rescheduled for Wednesday, April 25, 2018, two days before the Outlaws return to Devil's Bowl Speedway in Mesquite, TX for the Texas Outlaw Nationals and the Series' 40th birthday celebration. The LoneStar Speedway event will not be made up. Those who have purchased tickets for the East Texas LoneStar Shootout will receive a credit to their mytickets.com account, to be used for select World of Outlaws events in 2018, including the April events at Cotton Bowl and Devil's Bowl speedways. 2/20
Harli White)Harli White is grateful she ventured to Florida last weekend to tackle the Ronald Laney Memorial King of the 360s. "Overall I was a bit rusty," she said. "The first race back you always hope for the best, but it shows getting a couple of races under your belt before you have to race for points is a good idea. It helps to be out there racing before points racing starts." Press Releases 2/20
Alex Hill)Alex Hill kicked off her 2018 racing season with a solid performance last weekend at the Ronald Laney Memorial King of the 360s hosted by East Bay Raceway Park. The 18-year-old qualified for all three A Mains during the three-night event, a significant improvement over her performances at the prestigious event the previous two years. Press Releases 2/20
Seth Bergman)Seth Bergman will make his debut at Southern Raceway this weekend with the USCS Series. Bergman is slated to tackle the 3/8-mile oval in Milton, Fla., on Friday and Saturday, and he's looking to top his best USCS Series finish of second place, which he recorded in Florida earlier this month. Press Releases 2/20
Shawn Dancer)Shawn Dancer is no stranger to the Ronald Laney Memorial King of the 360s at East Bay Raceway Park. Dancer has made the trek to Florida for the marquee event for several years and last weekend he accomplished his main objective - to make the A Main during the finale - despite a tough start to the action. Press Releases 2/20
SCCT)The Sprint Car Challenge Tour is excited to announce that the Kyle Larson Racing "A-main Bonus Award" will be returning this season. Full-time teams/owners (those who haven't missed a race) that win a Sprint Car Challenge Tour presented by Elk Grove Ford and Abreu Vineyards A-main in 2018 will go home with a $500 bonus courtesy of Kyle Larson Racing. Press Releases 2/20
Monday February 19th 2018

You've got to be closer to the edge than ever to win. That means sometimes you go over the edge, and I don't mean driving, either. Dale Earnhardt
10:45pm
PRESS....
1:45pm
PRESS....
SCCT)The Sprint Car Challenge Tour presented by Elk Grove Ford and Abreu Vineyards is happy to announce that Walker Performance Filtration will return as a contingency partner this season! The A-main winner each night will receive a certificate for 40% off a purchase of a filtration system. The runner up will receive a buy one get one free certificate for a filter set. Third place will be awarded with a free cleaning kit. At the year-end banquet the Sprint Car Challenge Tour champion will score a free full filtration system valued at over $1000! The runner up in points will receive a certificate for buy two filters get stacks for free. Third place in points will be given three free cleaning kits. To learn more about Walker Performance Filtration visit http://walkerperformancefiltration.com/ 2/19
Column)Pat & Bruce Eckel have notes from East Bay Raceway Park & Bubba Raceway Park FL in A Typical Weekend2/19
Stockton Dirt Track CA)Noceti Group Inc. is excited to announce that for the first time ever motorsports will be coming to the San Joaquin Asparagus Festival in April, with the inaugural Asparagus Cup set to be held at the Stockton Dirt Track. The event on Saturday April 21 will showcase a $10,000-to-win feature for Winged 360 Sprint Cars, with a purse that will be upwards of $40,000. Press Releases 2/19
Tony Stewart Texas Sprint Car Nationals)The big publicity push directly to the NASCAR community for the Tony Stewart Texas Sprint Car Nationals (FRI/SAT APR. 6-7) at The Dirt Track at Texas Motor Speedway fires up on Friday, February 23rd. HOWEVER, if you'd like to grab great event tickets before this formal publicity goes out to the NASCAR fans (and they evaporate like last year), just go to the following link: www.darinshort.com/ts.html This event essentially sold out last year, and it is held on NASCAR weekend at Texas Motor Speedway, which is April 5-8. Celebrity drivers competing in this event will be posted starting February 23rd, along with complete details. If you know you're wanting to attend this event, now is a perfect time to get your reserved seats before the best selection get scooped up by the masses in a couple of weeks! Then, you'll be all set for two days of great sprint car racing at the super wide and fast 4/10 mile of The Dirt Track at Texas Motor Speedway with the running of the Tony Stewart Texas Sprint Car Nationals, April 6-7! And for TMS O'Reilly Auto Parts NASCAR race weekend tickets, click: http://www.texasmotorspeedway.com/tickets/oreilly-auto-parts-500-nascar-race-weekend-april-2018/ 2/19
Hunt Wingless)The Sherm and Loree Toller Memorial has grown to be the traditional Northern California Sprint Car kick-off and for the second consecutive year the C&H Veteran Ent. presents Hunt Magnetos Wingless Tour will be a part of the show this Saturday February 24 at Marysville Raceway. Press Releases 2/19
Danny Reidy)After missing the previous round of the USC Qld at Toowoomba Mitchell Motorsports and their driver Danny Reidy returned to action in style as they were convincing winner in the latest round of the series that incorporated the Pit Stop 50 last Saturday night. After qualifying third in his heat group, and seventh overall in the 34-car field, Reidy drove the #19 Eagle Silicone Ignition Leads / Penrite supported machine to a 3rd and a 2nd placed result in his heat races. Press Releases 2/19
ASCS Lucas Oil)A longtime supporter of Sprint Car racing around the Gulf South area, Texas based Sawblade.com has joined with the Lucas Oil American Sprint Car Series National Tour as the series presenting sponsor in 2018. "My employees are very much motor-heads and they go to American Sprint Car Series events, and people who use our products are involved in racing with the American Sprint Car Series, so because of that, we decided to get into it because it was a good proving ground," commented Sawblade.com Owner and CEO, Chris Luke.ASCS 2/19
ASCS Frontier)The sixth season of racing is on the horizon for the Brodix ASCS Frontier Region with the series' first female Competition Director taking charge for a lineup of 26 confirmed dates across Montana, South Dakota, and Wyoming with three awaiting confirmation. Cary Berry-Smith, who has been involved in Motorsports for nearly a decade in aspects ranging from driver, publicist, and promoter has taken on the role of Competition Director. This marks the first time a woman has taken charge full-time of an ASCS sanctioned series.ASCS 2/19
Sunday February 18th 2018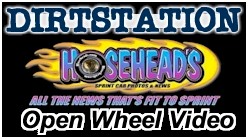 Racing is a great mania to which one must sacrifice everything, without reticence, without hesitation. Enzo Ferrari
10:00pm
PRESS....
2:30pm
PRESS....
Saturday February 17th 2018

Talent wins games, but teamwork and intelligence wins championships. Michael Jordan
10:50pm
RESULTS....
Photos)The final batch of photos from Bubba USAC Sprints and East Bay 360's by Hein Brothers, Steve Bischoff & Hoseheads are in SpeedShotz 2/21
East Bay Raceway Park FL)King of 360's...1 #24 Terry McCarl 2 #49X Tim Shaffer 3 #21K Thomas Kennedy 4 #1M Mark Smith 5 #2C Wayne Johnson 6 #16B Max Stambaugh 7 #1 Travis Rilat 8 #3A Aj Maddox 9 #89 Robbie Stillwaggon 10 #4 Danny Smith 11 #47x Dylan Westbrook 12 #28 Phil Gressman 13 #61 Parker Evans 14 #82 Matt Kurtz 15 #5 Andy Teunessen 16 #43 Derek Hagar 17 #77x Alex Hill 18 #10 Mitch Brown 19 #49 Shawn Dancer 20 #20B Cody Bova 21 #24M Danny Martin Jr 22 #17W Harli White 23 #7 Carson McCarl 24 #28C John Carney Race Results 2/17
USAC Sprints)Bubba Raceway Park FL...1 #7BC Tyler Courtney 2 #5 Chris Windom 3 #98 Chad Boespflug 4 #69 Kevin Thomas Jr 5 #36D Dave Darland 6 #30 CJ Leary 7 #12 Robert Ballou 8 #21 Carson Short 9 #4 Justin Grant 10 #63 Brady Bacon 11 #5B Logan Seavey 12 #32 Chase Stockon 13 #3C Kyle Cummins 14 #18 Jarett Andretti 15 #2E Nick Bilbee 16 #3R Kody Swanson 17 #7 Timmy Buckwalter 18 #52 Isaac Chapple 19 #6 Mario Clouser 20 #32A Garrett Aitken 21 #28 Brandon Mattox 22 #24 Landon Simon USAC 2/17
2:50pm
RESULTS....
Sunline Speedway AU)Sprintcar All Stars...1 #V7 Paul Solomon 2 #SA90 Michael Lovegrove 3 #SA95 Jarman Dalitz 4 #SA33 Mark Caruso 5 #WA30 Jamie Landrigan 6 #SA16 Jack Gartner 7 #V16 James Wren 8 #V83 Chris Solomon 9 #SA77 Daniel Evans 10 #V4 Phil Lock 11 #SA11 Scott Enderl 12 #SA98 Cheian Perrett 13 #SA69 Cody Atkins 14 #SA96 Brendan Guerin 15 #SA42 Jamie Hendry 16 #V29 Michael Trancredi 2/17
Western Speedway AU)1 #VA88 Grant Stansfield 2 #V98 Peter Doukas 3 #V77 Brayden Parr 4 #V73 Charles Hunter 5 #V17 Dennis Jones 6 #T7 Tim Hutchins 7 #V51 Brayden Cooley 8 #V45 Mike Van Bremen 9 #V60 Jordyn Charge 10 #V68 Brett Milburn 11 #V48 Adam King 12 #S4 Wayne Rowett 13 #V19 Sam Wren 14 #VA81 Rhys Baxter 15 #V78 Chris Campbell 16 #S27 Daniel Pestka 17 #V40 Rusty Hickman 18 #V72 Jacob Smith 2/17
Toowoomba Speedway AU)1 #NQ19 Danny Reidy 2 #Q77 Jayden Peacock 3 #Q36 Mitchell Gee 4 #USA37 Geoff Ensign 5 #NS21 Jordyn Brazier 6 #Q5 Peter Lack 7 #Q14 Mark Pholi 8 #Q4 David Whell 9 #Q32 Mitch Gowland 10 #Q46 Dylan Menz 11 #Q94 Brett Minett 12 #Q43 Brodie Tulloch 13 #NQ28 Travis Woods 14 #Q17 Luke Oldfield 15 #Q7 Robbie Farr 16 #Q25 Andrew Scheulerle 17 #Q2 Brent Kratzmann 18 #Q16 Bryan Mann 19 #N53 Jessie Attard 20 #Q22 Cody Maroske 2/17
Valvoline Raceway AU)Dev sprints...1 #N89 Braydan Willmington 2 #NS92 Brian Czuczi 3 #N83 Peter O'Neill 4 #N43 Kyle Angle 5 #N94 Mark Hinchelwood 6 #N97 Danny Vassall 7 #N93 William Thompson 8 #N87 Warren Vassall 9 #N67 Paul McKenna 10 #N62 Glenn Kenny 11 #NS75 Damien Hart 12 #N65 Brendan Rallings 13 #N6 Nikki Briton 14 #NS71 Michael Stewart 15 #NS24 Ben Hart 16 #N80 Jeremy McGrath 2/17
Simpson Speedway AU)wingless sprints...1 #V2 Travis Millar 2 #V14 Alex Ross 3 #V77 Alex Thomson 4 #V43 Daniel Storer 5 #V35 Glenn Watts 6 #V49 Ross Jarred 7 #S35 Mitchell Broome 8 #V16 Wayne Logue 9 #VX14 Shaun Lyness 10 #V79 Clint McLaren 11 #V98 Peter Logue 12 #V33 Luke Storer 13 #VX98 Ben Doukas 14 #V83 Todd Hobson 15 #V36 David Cook 16 #V28 Luke Weel 17 #v23 Mathew Balcome 18 #V11 Mathew Symons 2/17
Bunbury Speedway AU)1 #W2 Jamie Veal 2 #W17 James McFadden 3 #N99 Carson Macedo 4 #W26 Brooke Tatnell 5 #W11 Jason Kendrick 6 #V88 Dave Murcott 7 #V52 Darren Mollenoyux 8 #W89 Kye Scroop 9 #W99 Jamie Maiolo 10 #V42 Jye O'Keeffe 11 #Q23 Lachlan McHugh 12 #W12 Daniel Harding 13 #W97 Mitchell Wormall 14 #V25 Jack Lee 15 #N56 Mick Saller 16 #USA97 Dominic Scelzi 17 #W10 Andrew Priolo 18 #S19 Brad Keller 19 #W77 Bradley Maiolo 20 #W14 Jason Pryde 2/17
Photos)Action shots by Dick Ayers from Night 2 at Bubba Raceway are in SpeedShotz2/17
CRASH PAD)A Great Investment in comfort and for when STUFF HAPPENS !! Reduce your Risk of Spinal Injury with The Right Stuff in your seat. We use the material that TESTED BEST for the US Military to reduce seat bottom impact forces. If there was something better, we'd use it !! Order Now at www.802solutions.com/crash-pad-products/ 2/17
Friday February 16th 2018
The older I get, the better I used to be. John McEnroe
11:45pm
RESULTS....
East Bay Raceway Park FL)King of 360's Night 2...1 #1M Mark Smith 2 #47x Dylan Westbrook 3 #21K Thomas Kennedy 4 #24 Terry McCarl 5 #3A Aj Maddox 6 #49X Tim Shaffer 7 #16B Max Stambaugh 8 #1 Travis Rilat 9 #2C Wayne Johnson 10 #22G Johnny Gilbertson 11 #24M Danny Martin Jr 12 #4 Danny Smith 13 #61 Parker Evans 14 #28 Phil Gressman 15 #7 Carson McCarl 16 #16M Justin Hoffman 17 #7S Jason Sides 18 #10 Mitch Brown 19 #23 Seth Bergman 20 #89 Robbie Stillwaggon 21 #20B Cody Bova 22 #10G Terry Gray 23 #77x Alex Hill Race Results 2/16
USAC Sprints)Bubba Raceway Park FL...Night 2...1 #7BC Tyler Courtney 2 #30 CJ Leary 3 #69 Kevin Thomas Jr 4 #5 Chris Windom 5 #3C Kyle Cummins 6 #36D Dave Darland 7 #21 Carson Short 8 #98 Chad Boespflug 9 #63 Brady Bacon 10 #32 Chase Stockon 11 #4 Justin Grant 12 #6 Mario Clouser 13 #12 Robert Ballou 14 #7 Timmy Buckwalter 15 #2E Nick Bilbee 16 #5B Logan Seavey 17 #3R Kody Swanson 18 #24 Landon Simon 19 #5K Kent Schmidt 20 #52 Isaac Chapple 21 #28 Brandon Mattox 22 #18 Jarett Andretti 23 #32A Garrett Aitken USAC 2/16
7:15pm
PRESS....
Photos)Pit shots from night 2 of USAC Sprints at Bubba Raceway Park FL are in Hoseheads LIVE2/16
Photos)Action shots from Night 1 at East Bay Raceway and Bubba Raceway are in SpeedShotz2/16
Column)Article from Richard Golardi: "Dave Darland: The Story of an Emotional 180 Degree Turn" Florida Open Wheel2/16
Waynesfield Raceway Park OH)Officials at Waynesfield Raceway Park in Waynesfield, Ohio are seeking the best of the best in performing the National Anthem at one of the twenty events in 2018! In the continuing effort to reinvent the fan experience, Waynesfield Raceway Park is working to have all LIVE National Anthem singers for the 2018 season. These acts can include solo performers, duos, and groups both vocal or instrumental. If you, or anyone you know is interested in performing the Star-Spangled Banner, audition recordings should be sent to auditions@waynesfieldmotorsportspark.com. Any additional questions should be directed to media team member Mike Goldsby, via the same email address, or by contacting 419-559-3435. 2/16
Tanner Thorson)Tanner Thorson turned his first-ever visit to Bubba Raceway Park into a solid weekend of results in his first outing in the SawBlade.com backed Cooper Motorsports 360ci winged sprint car. Thorson, who is the 2016 USAC National Midget Champion, hooked up with the Cooper Motorsports team thanks to a friendship between team owner James Cooper and Joe Dooling, who owns a midget Thorson pilots. Press Releases 2/16
Thursday February 15th 2018
I have never met a man so ignorant that I couldn't learn something from him. Galileo Galilei
11:45pm
RESULTS....
USAC Sprints)Strong finishes lead to strong beginnings in the case of Chase Stockon. After finishing last season with two USAC AMSOIL Sprint Car National victories in the final four races, the 29-year-old Fort Branch, Indiana racer has seemingly carried the momentum gracefully into the new year, winning the season opener for the series Thursday on night one of "Winter Dirt Games 9" at Bubba Raceway Park. When the proverbial ball gets rolling downhill, the last thing you'd think you want to do is change it up, but Stockon felt he had to stay ahead of the game rather than play it safe and stand pat. Now what's old is new and what's new is working splendidly for Stockon and his 32 TBI Racing/Superior Tank & Trailer - Angle Buildings/DRC/Fisher Chevy. USAC 2/15
East Bay Raceway Park FL)Thomas Kennedy took the lead on lap 1 and while rarely challenged from behind, the Winnipeg, Manitoba quickly found his struggle with lapped traffic he rapidly encountered during night 1 of the ASCS King of the 360's Championship at the 42nd Annual Winternationals at East Bay Raceway Park. Kennedy paid tribute to the local short tracks near his home for his experience and uncanny ability to effortlessly handle 2 and 3 wide traffic, which was the only impediment that threatened to slow down his incredible performance leading to his night one victory. Race Results 2/15
Photos)Pit shots from night 1 of the Ronald Laney King of 360's at East Bay Raceway Park FL are in Hoseheads LIVE2/15
6:55pm
PRESS....
USAC CRA)Officials with the AMSOIL USAC/CRA and USAC West Coast Sprint Car Series have issued a list of approved mufflers for competition in 2018. The mufflers have been tested and will help meet the sound levels required at the racetracks on the schedule.USAC 2/15
SOD)Engine Pro Sprints On Dirt presented by ARP welcomes Benic Enterprises as a SOD partner for 2018. Benic Enterprises will award the 3rd place finishers in each heat race a certificate for $25.00 off any purchase from them. Benic Enterprises is certainly no stranger to SOD competitors. Many are already Benic customers and even more have benefitted from Scott Benic's advice and expertise. Press Releases 2/15
Donny Schatz)Nine-time and defending World of Outlaws Craftsman Sprint Car Series champion, Donny Schatz, opened his 2018 campaign with the Greatest Show On Dirt in fantastic fashion, not only scoring back-to-back World of Outlaws victories, but also claiming four out of the five contested sprint car main events during the 47th Annual DIRTcar Nationals to score the overall Gator championship. It was a first-ever DIRTcar Nationals championship for the 40-year-old. Press Releases 2/15
SCCT)The Sprint Car Challenge Tour presented by Elk Grove Ford and Abreu Vineyards is pleased to welcome back King Racing Products as a contingency partner this season! Heat race number four will once again be presented by King Racing Products, who will award $250 worth of certificates to the top-four finishers in the fourth heat each night! The certificates will be broken down as follows: $100 to the winner, $75 to second, $50 to third and $25 to fourth. Visit King Racing Products online at https://www.kingracingproducts.com/ 2/15
Tony Stewart)"Smoke" Tony Stewart kicked-off his 2018 winged sprint car campaign in a hurry, entering seven events in ten days at two of north Florida's well-known dirt ovals. During his ten-day visit, Stewart, aboard his Rush Truck Centers/Textron Off Road/Ford Performance/Sage Fruit/Curb Records/No. 14, accumulated four top-ten finishes, two within the top-five, highlighted with a runner-up performance during Arctic Cat All Star Circuit of Champions presented by Mobil 1 competition at Bubba Raceway Park on Thursday, February 1. Press Releases 2/15
12:45pm
PRESS....
OCRS)The Ameri-Flex / OCRS sprint car series is proud to announce that Grand National Trailer has agreed to become the title sponsor of the 10th Annual Harold Leep Jr. Memorial sprint car event that will take place at the Oklahoma Sports Park in Ada Oklahoma on Saturday, May 12th. OCRS 2/15
USAC)Reigning USAC AMSOIL Sprint Car National Champion Chris Windom led all 30 drivers on practice night of "Winter Dirt Games 9" by recording the fastest lap of the night at Bubba Raceway Park. Windom, of Canton, Illinois, put his Baldwin Brothers Racing machine right at the top of the leaderboard with an unofficial lap of 13.601, which was under the existing one-lap track record of 13.683, set by Justin Grant during qualifying one year ago. Windom was followed by Dave Darland (13.671), Kevin Thomas, Jr. (13.700), Justin Grant (13.784) and Jarett Andretti (13.817) in the open practice. USAC 2/15
Sprintcar All Stars AU)This Saturday the Mainline DynoLog Dynamometers All Star Series head to the Riverland region of South Australia for RD9 at Sunline Speedway, Waikerie. Competing in N.S.W. last weekend and Victoria the weekend before teams are certainly clocking up the KS and at the same time putting some additional pressure on everyone involved. Series Championship points are getting tighter with Mark Caruso's SA33 holding a marginal 20 point lead from Current Series Champ Chris Solomon. Solomon's confidence will be on a high after winning at Heartland last Saturday. Sitting in third is Paul Solomon who is only 7 points behind his brother.
Champion Oil)Champion Oil, a globally recognized leader in top-tier performance lubricants and motor oils, announced this week that Airheart Sales is their newest rep agency covering the Western United States and Canada. http://www.airheartsales.com/ "Airheart Sales is a premier manufacturers' rep agency specializing in outside sales of performance auto parts and aftermarket truck, jeep, race, and SUV accessories through traditional distribution and eCommerce," stated Karl Dedolph, Champion Director of National Sales. Press Releases 2/15
World of Outlaws)After an exciting DIRTcar Nationals in Florida, the World of Outlaws Craftsman Sprint Car Series is set to invade Texas for the first of two visits in 2018. The Outlaws will return to the Cotton Bowl Speedway in Paige, TX for just the second time in the Series 40-year history on Friday, February 23, 2018 before making their 12th appearance at the LoneStar Speedway on Saturday, February 24. DIRT/World of Outlaws 2/15
Oswego Speedway NY)Racing on and off as part of Oswego Speedway's Novelis Supermodified division since the year 1992, Jerry Curran has since established himself as a longtime Oswego fan favorite. Known for his impressive fabrication and workmanship, Curran has brought a beautiful car to the track each of those twenty seven years, and also become known as one of the top big block 'underdog' contenders behind the wheel of the 'Nuclear Banana' No. 24. Press Releases 2/15
Wednesday February 14th 2018
You take a crash, you get back up and next time you succeed and that's a great feeling. Shaun White
11:00pm
PRESS....
Tuesday February 13th 2018
Rules are made for people who aren't willing to make up their own. Chuck Yeager
10:50pm
PRESS....
Mike Peters)Peters, Terry Michael "Mike", Age 67, beloved father, grandpa, brother, friend and racer was born August 19, 1950 to Keith and Lucille "Sue" Peters in Dwight, KS. The family moved to Wichita when Mike was very young. He started racing quarter midgets at the age of 5 in a car built by his father where they won many races around the State. He began racing professionally in 1971 embarking on a career that would take him all over the country and ultimately define him as a legend in sprint car racing.https://www.meaningfulfunerals.net/ 2/13
Brian Brown)Brian Brown showcased elite speed throughout the first half of each race night during the sprint car portion of the DIRTcar Nationals last week at Volusia Speedway Park. Brown qualified in the top three during each of the five nights at the unique fast oval that measures just less than a half mile. Press Releases 2/13
USCS)The 70's rock band, Foreigner must have known Mark Smith was coming to race at Bubba Raceway Park this past weekend, cause they made a song, just for the occasion way back in 1978, "Double Vision" . That was what Fans and the other race teams got last weekend at BRP was a double vision of Mark Smith in victory lane in the USCS Winter Heat Rounds One and Two. USCS 2/13
Harli White)Harli White will kick off her 2018 campaign this weekend at the Ronald Laney Memorial King of the 360s. White and her CatSpot backed team are slated to tackle the marquee event, which is hosted by East Bay Raceway Park in Tampa, Fla., Thursday through Saturday, for the second straight season. Press Releases 2/13
Tyler Thompson)Team Tapout Racing ended their first campaign on the Indoor Auto Racing Championship trail on a high note in Albany's Times Union Center over the weekend as they not only battled up front in both TQ Midget mains, but also claimed victory in the Champ Kart portion of the program on Saturday evening. Press Releases 2/13
Derek Hagar)Derek Hagar can't wait to get back to the track this weekend when he and Witherspoon Racing will invade East Bay Raceway Park. The duo teamed up last weekend for a USCS Series doubleheader at Bubba Raceway Park. "We learned some things," Hagar said. "We used it as a test session. We came back and made some changes for East Bay this weekend." Press Releases 2/13
Alex Hill)Alex Hill is looking forward to putting last year behind her as she begins her 2018 racing season this weekend at the Ronald Laney Memorial King of the 360s hosted by East Bay Raceway Park. She and her family owned team will tackle the bullring in Tampa, Fla., Thursday through Saturday. It will offer an opportunity to prepare for the upcoming Lucas Oil ASCS National Tour schedule, which begins next month. Press Releases 2/13
Zane Hendricks)Zane Hendricks overcame a number of challenges to score a pair of top-10 finishes last weekend during the Sunshine State Midget Challenge with the POWRi Lucas Oil National Midget League at Bubba Raceway Park. In his quest to run the full national tour this year, it was imperative for the Oklahoman to compete in the first point races in Florida. While a prior commitment prevented his father from hauling the car and being in attendance, arrangements were made to have veteran racer Brad Loyet transport the car to Florida and assist at the track. Those arrangements were scrapped the day before Loyet was scheduled to leave his shop near St. Louis. Press Releases 2/13
Greg Wilson)Greg Wilson is pleased with the opening round of his 2018 season. The Hercules Tires, DNC Hydraulics, Ohio Logistics and Gear Alloy Wheels backed team made it through the grueling DIRTcar Nationals last weekend without a failure, which is often the biggest obstacle during the first World of Outlaws Craftsman Sprint Car Series event of the season because of the fast track and changing weather conditions. Press Releases 2/13
DirtStation.com has the perfect thing for your romantic Valentine's night in. Late Model USA On-Demand racing from Dirtstation.com. 50% off for a very limited time, just in time for Valentine's night. Use this link for your discount: http://bit.ly/2Eidosk 2/13
Column)Article from Richard Golardi: "Mark Smith – The King of Florida Speedweeks 360 Sprint Car Racing"Florida Open Wheel2/13
Dodge City Raceway Park KS)With the 2018 racing season at Dodge City Raceway Park rapidly approaching, Lubbock Wrecker Service has signed on as the title sponsor of the Second Annual DCRP 305 Sprint Car Nationals. The $3,000-to-win Second Annual Lubbock Wrecker Service DCRP 305 Sprint Car Nationals is set for June 15-16 atop the state-of-the-art 3/8-mile clay oval in Southwest Kansas. All Saturday, June 16, "A" Main starters will earn at least $600. Press Releases 2/13
Perris Auto Speedway CA)Perris Auto Speedway will be taking the next two weekends off but will return to action with the "SoCal Showdown," featuring the World of Outlaws Craftsman Sprint Cars and the USAC/CRA Sprint Cars, on March 3rd. The race, which will be the official 23rd season opener for the Riverside County speed plant, will be the only time fans will be able to see the Outlaws competing in the greater Los Angeles and San Diego areas in 2018. Press Releases 2/13
David Gravel)One of the most grueling racing seasons in all of motorsports begins each year in the state of Florida. The World of Outlaws Craftsman Sprint Car Series kicked off it's 2018 campaign at the Volusia Speedway Park near Barberville, Fl. David Gravel and the CJB Motorsports team arrived a few days early in order to contest two nights of action with the Arctic Cat All Star Circuit of Champions presented by Mobil One. On the first night, which was completed on Wednesday, February 7th, Gravel won his heat race, finished 5th in the dash and marched from 10th to 3rd in the feature. Press Releases 2/13
Monday February 12th 2018
A man who dares to waste one hour of time has not discovered the value of life. Charles Darwin
11:30pm
PRESS....
Photos)Shots by Hein Brothers from DIRTCar Nationals World of Outlaws 2018 40th season Night 2 & 3 at Volusia Speedway Park are in SpeedShotz2/12
Dirt Station)Enter the racing DVD give-a-way from Sports Plus Video! Visit https://gleam.io to enter today. No Purchase Necessary! 2/12
KSE Racing Products)2018 is off and running in the open wheel racing world, and nine time World of Outlaws Craftsman Sprint Car Series Champion, Donny Schatz put the world on notice after claiming four of five feature events during the DIRTcar Nationals in Barberville, FL. Running under the Arctic Cat All Star Circuit of Champions pres. by Mobil1 the first two nights, Schatz kicked off the DIRTcar Nationals by using his KSE Racing parts to score two feature events. Press Releases 2/12
Ian Madsen)Though the results didn't quite stack up in Florida as Ian Madsen and KCP Racing hoped, the St. Marys, NSW driver is eager to continue to his first full season on the World of Outlaw Craftsman Sprint Car Series trail as the series now heads west. Press Releases 2/12
Seth Bergman)Seth Bergman nearly captured a pair of podium finishes during his opening event of the season last weekend at Bubba Raceway Park. Bergman powered from seventh to fourth place on Friday in a heat race to start the USCS Series doubleheader. That lined him up on the outside of the fourth row for the main event. Press Releases 2/12
Shawn Dancer)Shawn Dancer's offseason has finally concluded and he's looking forward to getting his sprint car back on the track. "We had a productive offseason," he said. "Kent Karhoff will be joining us again this year, which is a great thing. Cole is also coming back this season and he's been working really hard in the shop to get everything ready." Press Releases 2/12
Caleb Helms)Caleb Helms used four nights during the DIRTcar Nationals as a test session to prepare his team for the upcoming Arctic Cat All Star Circuit of Champions season. "It always helps us during the All Star season when we head to Florida," he said. "It's a good time to knock the rust off and to learn what we can before the points season begins." Press Releases 2/12
Travis Rilat)Travis Rilat will make his sprint car season debut this weekend at one of his favorite events. Rilat and BDS Motorsports are slated to compete Thursday through Saturday at East Bay Raceway Park in Tampa, Fla., for the Ronald Laney Memorial King of the 360s. It's an event that is named after one of Rilat's friends who passed away in 2002. Press Releases 2/12
Jordon Mallett)Jordon Mallett posted a pair of top-10 finishes last weekend during the opening USCS Series doubleheader of the season. "It seemed rough to us," he said. "We had a lot of issues Friday night. The brakes were dragging around the track. After hot laps we worked on it and thought we had it figured out. Then after the dash the body caught on fire and it burned up some lines." Press Releases 2/12
Dominic Scelzi)Dominic Scelzi is rejuvenated and excited to return to action this weekend during a World Series Sprintcars doubleheader. Scelzi and the Wormall Motorsport team will tackle Attwell Park Speedway in Albany, West Australia, Australia, on Friday before wrapping up the weekend with a race on Saturday at Quit Bunbury Speedway in Bunbury, West Australia, Australia. Press Releases 2/12
Trey Starks)Trey Starks is optimistic following his first-ever trip to the DIRTcar Nationals. The Gobrecht Motorsports driver ventured to Volusia Speedway Park to tackle five straight nights of competition at the fast oval last week. Starks advanced into the A Main during one of the two Arctic Cat All Star Circuit of Champions shows and during two of the three World of Outlaws Craftsman Sprint Car Series races. Press Releases 2/12
Jason Sides)Jason Sides is looking forward to a relaxing weekend at the Ronald Laney Memorial King of the 360s, which is hosted by East Bay Raceway Park this Thursday through Saturday. "One of our biggest sponsors, Kimball Wetherington of Wetherington Tractor Service, Inc., is based down there and supports the track and event so we always look forward to spending time with him," he said. "It's a laid back weekend where we go to have fun. Of course we want to win, too." Press Releases 2/12
Kyle Larson Racing)The Kyle Larson Racing team wrapped up five nights of racing at the annual DIRTcar Nationals Sunday night at Volusia Speedway Park in Barberville, Fla. Shane Stewart competed in each night of racing - Wednesday and Thursday with the All Star Circuit of Champions (ASCoC) and Friday through Sunday with the World of Outlaws Craftsman Sprint Car Series - and team owner, Kyle Larson, raced in three of the five nights of competition. Press Releases 2/12
Parker Price-Miller)Building off a strong start to the 2018 season at Bubba Raceway Park last weekend, Parker Price-Miller and Destiny Motorsports continued to run well at Volusia Speedway Park with the All Star Circuit of Champions and the World of Outlaws. Despite having some bad luck hamper his results, PPM was able to end his DIRTcar Nationals with a 10th place finish on Sunday night. Press Releases 2/12
Fremont Speedway OH)Fremont Speedway will put FAN in fantastic during "The Track That Action Built's" 67th anniversary in 2018. Nearly every Saturday there will be activities for the track's great fans in addition to the entertaining racing featuring the Fort Ball Pizza Palace 410 winged sprints; Fremont Federal Credit Union 305 winged sprints; Burmeister Trophy Dirt Trucks; and the McCullough Industries 602 Late Models. Press Releases 2/12
Dirt Track Heroes)The event staff of the Eleventh Annual Quaker Steak & Lube Dirt Track Heroes Show continues to add the finishing touches on what will be another great event coming together as the past, present and future of auto racing joins forces together under one roof in Phillipsburg, New Jersey. The Dirt Track Heroes Car Show will be primed and ready to go when the doors of the Phillipsburg Mall swing open to welcome the return of the show on opening day set for Sunday, March 4th. The show encompasses the majority of the local short track scene and will continue its week long run through Saturday night, March 10th. Press Releases 2/12
2:00pm
PRESS....