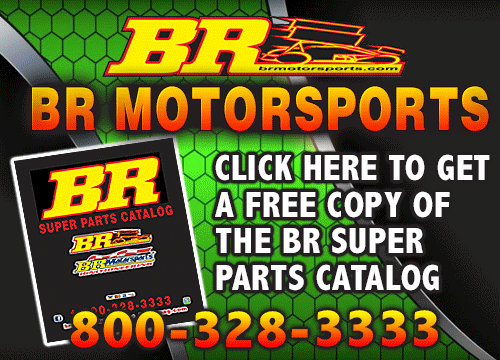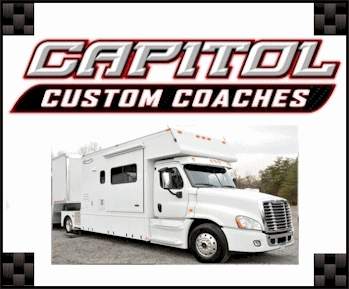 '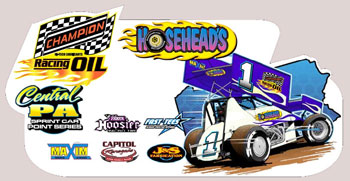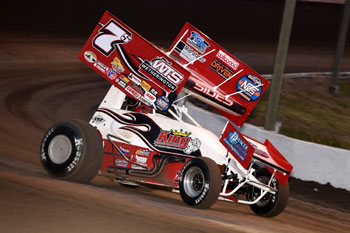 2020-02-05 Volusia All Stars Jason Sides PAUL ARCH PHOTO click image for larger view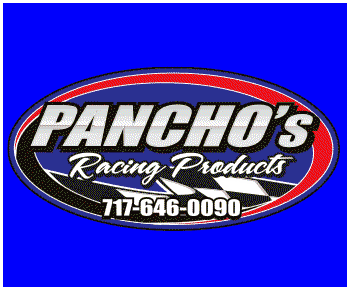 Latest News and Race Results
If you don't see it here yet, check the Message Board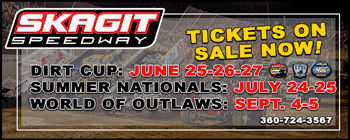 Monday March 30th
I put my heart and my soul into my work, and have lost my mind in the process. Vincent Van Gogh
10:30pm
PRESS....
Chili Bowl)In light of the COVID-19 epidemic and the uncertainty of employment for many around the world, the deadline to renew seats for the 35th annual Lucas Oil Chili Bowl Nationals presented by General Tire has been extended to Friday, June 5, 2020. "There is so much unknown right now, and we don't want someone to lose their seats over this deal because their job was affected. That would just be adding insult to injury," stated Chili Bowl co-founder, Emmett Hahn."Hopefully this all starts to calm down and we can get back to racing. Right now, we hope everyone stays safe and healthy." ASCS 3/30

ASCS Lucas Oil)With one comes another as U.S. 36 Raceway in Osborn, Mo. has pushed the start of their season back to May, causing the postponement of events with the Lucas Oil American Sprint Car Series presented the MAVTV Motorsports Network slated for Friday, April 17. ASCS 3/30

ASCS Lucas Oil)Under the COVID-19 directive by the Governor of Arkansas, Asa Hutchinson, events slated for Saturday, April 4, 2020 at I-30 Speedway in Little Rock, Ark. with the Lucas Oil American Sprint Car Series presented by the MAVTV Motorsports Network have been postponed. ASCS 3/30

Thunder On The Hill)When the 2020 racing season at Grandview Speedway begins, NAPA Auto Parts Thunder on the Hill Racing Series officials are hoping to offer their entire scheduled season of events at the Bechtelsville, Pennsylvania dirt track. We are experiencing unprecedented times and we ask everyone to follow the recommendations to keep yourself, family and friends safe until we see our way out of this pandemic. Press Releases3/30

NSCHOF)Doors at the National Sprint Car Hall of Fame & Museum in Knoxville, Iowa remain closed, and will until May 1, but it's a great time to show your support for the only museum in the world dedicated to sprint cars! Press Releases3/30

US 36 Raceway MO)US 36 Raceway officials have announced the postponement of the start of the season until May 1. The current social distancing guidelines set by the federal government and Center for Disease Control have been extended through April and US 36 officials will continue to follow and monitor those guidelines. The season opener had previously been postponed to April 17. This extension now includes the cancellation of the April 17 and April 24 dates. Everyone at US 36 Raceway wants to see cars on the racetrack as soon as possible, but the safety and health of our drivers, crews and fans takes priority in this current situation. US 36 officials will continue to provide updates on the race schedule as they come. When the cars do hit the track, we will be ready to put on some great racing. Until then, stay healthy everyone. 3/30

Dodge City Raceway Park KS)Amid growing concerns regarding the COVID-19 pandemic, Dodge City Raceway Park will remain silent throughout the month of April. The world-class, dirt-track racing facility in southwest Kansas suspended operations indefinitely on March 17. Press Releases3/30

http://www.hrpracing.com/apparel Hepfner Racing Products

https://www.sprintparts.com/shirts/jockos-shirt-xl/ Jockos Sprint Parts
Sunday March 29th
Take a method and try it. If it fails, admit it frankly, and try another. But by all means, try something. Franklin D. Roosevelt
10:50pm
PRESS....
World of Outlaws)Drivers say iRacing is not real life, but it's the closest thing to it. They proved why Sunday night during the second round of the World of Outlaws NOS Energy Drink Sprint Car iRacing Invitational on DIRTVision. With $1,000 only handed to the winner, a field of 50 racers was whittled down to 20 of the best Sprint Car and dirt racing drivers, who held nothing back around The (virtual) Dirt Track at Charlotte.World of Outlaws 3/29

Sprint Car & Midget)KEEP RACING IN YOUR LIFE Sprint Car & Midget continues to keep readers abreast of all the latest auto racing news during this difficult time. In addition to news coverage of events related to COVID-19, we are providing in-depth features on racers, looking back at key moments and figures in racing history and examining what's ahead when racing resumes. For a limited time, we are offering $5 off of one-year subscriptions to our magazine. We are also offering $5 off of online-only subscriptions. To receive this discounted rate on a one-year (12 issues) subscription of Sprint Car & Midget, please log on to SprintCarandMidget.com — and use the coupon code SCM5OFF for $5 off a one-year print subscription or SCM5ONLINE for $5 off an online-only subscription. 3/29

NOSA)The Buffalo Wild Wings Northern Outlaw Sprint Association will set out in 2020 with a 32-race schedule. As has been the case for 26 of the 27 seasons, the series will open its 2020 season at the 3/10th mile bullring of River Cities Speedway in Grand Forks on Friday, April 24th. River Cities Speedway will host 18 NOSA events this season, with Friday, August 14th being the lone event that will not pay series points as it conflicts with the 60th running of the NOS Energy Drink Knoxville Nationals. Press Releases3/29

Knoxville Raceway IA)All of us at Knoxville Raceway are eager to get the 2020 racing season started, and we know so many of you are as well. In accordance with the federal government's extension of the country's social distancing guidelines through April 30, the season opener will be postponed until Saturday, May 2. The April 18 and April 25 race dates have been rescheduled for Friday, May 29 and Friday, July 3, respectively. Knoxville Raceway will continue to follow the restrictions and monitor any developments throughout the month of April. If further changes to the schedule are required, updates will be posted at www.KnoxvilleRaceway.com and on our Twitter, Facebook and Instagram accounts. When the engines fire for our first race this season, it will be a season opener like none before. Stay healthy race fans. We'll see you at the track on May 2.3/29

http://www.terrymccarl.com/shopping/ Terry McCarl

http://www.brockzearfoss.com/shopping/ Brock Zearfoss

http://www.kearsspeedshop.com/shopping/productDetails.aspx?i=1089060&c=13040 Kears Speed Shop
2:30pm
PRESS....
Apparel)Lets generate some apparel sales for manufacturers, sellers, tracks and drivers. Please send me an image and link to your apparel and I will help generate some sales for you here. hozehead@earthlink.net or message me on Twitter @hosehead33 Thanks 3/29

https://www.racemaxims.com/apparel Maxim Racing

https://www.loganwagnerracing.com/ Zemco Speed Equipment/Logan Wagner

http://jandjautoracing.com/store/catalogue.asp?CatId=26 J&J Auto Racing

https://www.triplexraceparts.com/SearchResults.asp?Cat=25 Triple X Race Components

https://www.preciseracing.com/category.cfm?cat=10 Precise Racing/Hoosier Tire Mid-Atlantic

World of Outlaws)After the breakthrough success of the Inaugural World of Outlaws NOS Energy Drink iRacing Invitational that captivated legions of dirt track fans across the country, the World of Outlaws Invitationals are back. The cars and stars will take to the virtual dirt again on Sunday, March 29, at 7 p.m. (ET) and Monday, March 30, at 7 p.m. (ET), with both nights of action at the The Dirt Track at Charlotte. World of Outlaws 3/29

Must See Racing)While racing series around the country wait to be able to take the green flag, Must See Racing officials have announced a new award for when the season is able to get underway. Series pit official Tony Roberts has partnered with Must See Racing to offer a $5,000 winner-take-all award as part of the Steadfast for Veterans Challenge, bringing awareness to Steadfast for Veterans and the Homes for Veterans non-profit that he helped to found four years ago. Press Releases3/29

Dirt Station)Dirtstation.com gives you the ability to bring the racing straight to your PC or mirror cast from your mobile device (where available) to your TV. With more than 1,200 videos from the 1950's to the present, these videos will keep you and your family entertained for countless days and hours at a time. The stations are pay-per-view and start at just $19.95 for 3 months! Dirtstation.com videos include Sprints, Late Models, Big Block Modified, Late Models and so much more. Visit us today at www.Dirtstation.com. If you do not have streaming capabilities, please visit our DVD store with more than 300 titles at http://bit.ly/SPVDirtStation. 3/29
Friday March 27th

I was kind of excited about going to jail the first time and I learnt some great dialogue. Quentin Tarantino
10:30pm
PRESS....
Thursday March 26th

Half the world is composed of people who have something to say and can't, and the other half who have nothing to say and keep on saying it. Robert Frost
11:45pm
PRESS....
2:45pm
PRESS....
Wednesday March 25th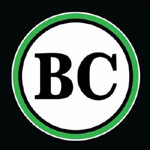 Every time I've done something that doesn't feel right, it's ended up not being right. Mario Cuomo
10:15pm
PRESS....
Tuesday March 24th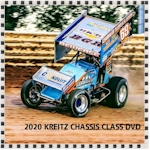 Now Streaming......
We shall defend our island, whatever the cost may be, we shall fight on the beaches, we shall fight on the landing grounds, we shall fight in the fields and in the streets, we shall fight in the hills; we shall never surrender. Winston Churchill
10:20pm
PRESS....
Monday March 23rd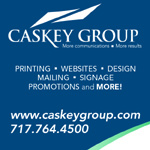 Well, I don't think everything necessarily that I touch turns to gold, but I think I get great joy out of it regardless of whether it is successful or not. Kenny Rogers
11:30pm
PRESS....
Beerhill Gang TV)Tuesday at 7pm EST, we return with another episode of PA Sprint Car Live. Guests will be Don Kreitz Jr Lance Dewease and Zemco Racing legend Billy Pauch!! We had. 16 thousand viewers last week! Let's top that! https://twitter.com/BeerhillGangTV/3/23

J&J Auto Racing)We're working hard to get parts out the door AND doing our part to Flatten The Cuve on the Corona Virus Outbreak. Please call us at 1-800-526-5406 to schedule pick-ups. We're here, but please Telephone first! 3/23

World of Outlaws)Carson Macedo isn't the driver he was this time last year. A full year with the World of Outlaws NOS Energy Drink Sprint Car Series will do that to you. The Lemoore, CA driver is wiser. He's experienced. He knows what it takes to be a full-time Outlaw. World of Outlaws 3/23

Dirt Vision)You can see Carson Macedo, his team owner Kyle Larson, 2019 Knoxville Nationals winner David Gravel, NHRA Funny Car champion Ron Capps and many more compete in the inaugural World of Outlaws iRacing Invitational on Wednesday, March 25, at 9 p.m. (ET) on DIRTVision. The World of Outlaws will continue to bring race fans new and engaging content throughout the postponement period. You can keep up to date with everything the Series has going on through Twitter, Facebook and Instagram. 3/23

USAC)Starting Tuesday at 8am Eastern, FloRacing 24/7 will officially launch with wall-to-wall wheel-to-wheel content from the world of USAC racing. The new channel on www.FloRacing.com will stream non-stop USAC video 24 hours of the day, every day, from the USAC Racing vault at https://bit.ly/33Kw2Xs "It's going to be a ton of fun digging into the archives and seeing all these past great races and legendary drivers in action once again," USAC Executive Vice President Levi Jones said. "We're committed to bringing USAC fans the racing action they crave during this time and they're going to see some really good stuff." USAC 3/23
2:00pm
PRESS....
Diversified Machine Inc)BulldogRears We are open! Give us a call at (717) 397-5347 M-TH: 7am-5pm F: 7am-3pm Address: 430 North Franklin Street Lancaster, PA Website: https://buff.ly/2Ul86ap 3/23

Kreitz Oval Track)We will remain open for ship to and pickup orders. Call or email for either one. Pickup orders will be brought outside. No customers allowed in store.610-678-5325 3/23

Ocean Speedway CA)With the health and safety of our fans, staff and race teams as our top priority, Ocean Speedway is postponing the start to the 2020 race season until Friday, May 15. In the meantime, we hope that you and your family stay healthy and we look forward to seeing you in a few weeks!3/23

Maxim Racing)"We will remain Open until further notice for shipping & pickup orders. Call or email for either. Pickup orders will be placed outside. We remain accessible online and will continue to serve you through our website." MAXIM Racing, Inc.http://www.racemaxims.com 217-544-7015 3/23

World of Outlaws)The State of California remains under a statewide stay at home order issued by California Gov. Gavin Newsom as part of the ongoing effort to curb the COVID-19 situation. Therefore, the World of Outlaws NOS Energy Sprint Car Series, together with its partner tracks in California, has decided to adjust the remainder of this spring's California tour, which included races scheduled through April 18. World of Outlaws 3/23
Sunday March 22nd

Know when to hold 'um, know when to fold 'um and know when to walk away from cameramen. Kenny Rogers
10:00pm
PRESS....
Attica Raceway Park OH)Attica Raceway Park has cancelled the March 27 racing due to the ongoing COVID-19 pandemic. Track officials say the race season opener will be evaluated week to week as health and government officials work to stem the spread of the virus. "We all are eager to gather with our racing family but this situation is very, very serious and we all need to protect ourselves and each other. We will follow the advice and direction of the experts and hopefully things will get better a lot sooner if we all do our part," said Rex LeJeune, Director of Operations at Attica Raceway Park. For the time being, Attica Raceway Park is set to open Friday, April 3 (rain date of Saturday, April 4). Keep tabs on the ongoing race schedule at www.atticaracewaypark.com or follow the track on Twitter @atticaracewyprk or on Facebook at www.facebook.com/atticaracewaypark and Instagram at attica_raceway_park.3/22

The Dirt From Knoxville)Eric Arnold & Ben Truetken have teamed for a new show which centers around Knoxville Raceway. Guest in episode 1 of this season is Race Director, John McCoy! Available now on Apple Podcasts, Google Play, Stitcher & SoundCloud!3/22

Dirt Station)Two (2) new racing showcases were added and 25 new highlight videos from 1990's to 2010. These will include the Turn Back the Clock highlights featuring select great scenes from past races. The additions include but not limited to Florida Speedweek, Williams Grove, Lincoln, Port Royal, Hagerstown, Volusia, East Bay Speedways and many more. Races may not be happening live right now, but that doesn't mean you can't watch great racing right now! Dirtstation.com gives you the ability to bring the racing straight to your PC or mirror cast from your mobile device (where available) to your TV. With more than 1,200 videos from the 1950's to the present, these videos will keep you and your family entertained for countless days and hours at a time. The stations are pay-per-view and start at just $19.95 for 3 months! Dirtstation.com videos include Sprints, Late Models, Big Block Modified, Late Models and so much more. Visit us today at www.Dirtstation.com. 3/22

USCS)Due to the continued National and International battle with the Coronavirus Pandemic that have created immense challenges for individuals, all businesses and especially large gatherings at events, the United Sprint Car Series has suspended its 2020 USCS Outlaw Thunder Tour presented by K&N Filters schedule for now. The USCS will pick back up and be racong as soon as possible USCS 3/22

Champion Brands)For over 64 years, Champion Brands, LLC has blended and packaged motor oils, gear lubes, brake fluids, power steering fluids, fuel additives, transmission fluids, greases, and many other specialty automotive chemicals. www.championbrands.com Press Releases3/22

Must See Racing)Officials from the Must See Racing Sprint Car Series confirmed Saturday that the start of the season for the traveling 410ci asphalt sprint car tour is on hold due to the global coronavirus pandemic. The declaration also applies to the Must See Racing Midwest Lights Series, the new feeder division under the Must See Racing banner set to begin this summer. Press Releases3/22
Friday March 20th
You have no choices about how you lose, but you do have a choice about how you come back and prepare to win again. Pat Riley
9:00pm
PRESS....
Thursday March 19th

One thing is sure. We have to do something. We have to do the best we know how at the moment... If it doesn't turn out right, we can modify it as we go along. Franklin D. Roosevelt
10:50pm
PRESS....
Wednesday March 18th
There is a mysterious cycle in human events. To some generations much is given. Of other generations much is expected. This generation of Americans has a rendezvous with destiny. Franklin D. Roosevelt
10:20pm
PRESS....
3:50pm
PRESS....
Beerhill Gang TV) If you missed any shows this season and need your fix, check us out on YouTube at http://youtube.com/pasprintcarlive. Relive Terry McCarl, Daryn Pittman, Kyle Moody and Jeff Shepard or anything from the past 2 seasons as well! Make sure to subscribe and thanks for supporting us! 3/18

ASCS Sooner)With ever-evolving information, CDC Recommendations, and area mandates continually changing, the American Bank of Oklahoma ASCS Sooner Region presented by Smiley's Racing Products has been in contact with tracks slated for shows during the month of April and from those conversations, has restructured the start of the 2020 season.

Kyle Schuett)Kyle Schuett is pleased to announce the return of Health Alliance Medical Plans, Inc. as the primary sponsor of Schuett Racing in 2020. "We're very happy to have Health Alliance back again as a partner this year," the 410ci winged sprint car driver said. "This will be their fifth year with us. They've been a tremendous supporter of Schuett Racing." Press Releases3/18

ESS)Since 2015, NAPA Auto Parts has been the title sponsor of the US Tour for the Lucas Oil Empire Super Sprints (ESS). For the sixth consecutive year, NAPA returns to provide an extra point fund for all the full point shows held in the United States. Press Releases3/18

USAC)USAC has announced a new racing video show that will highlight classic USAC events and feature a roundtable discussion and analysis from some of the key figures in the sport, which will air weekly, each Thursday and Saturday night, at 8pm Eastern on FloRacing at http://bit.ly/38YVWHC. Thunder Relived will take you under the helmet and in-depth with USAC personalities past and present as we revisit all the thrills, spills and the greatest moments from USAC's vast Sprint, Midget and Silver Crown video vault. USAC 3/18

IRA Sprints)Given the unprecedented changes in regards to social gatherings due to the COVID-19 virus, the IRA meetings scheduled for this Sunday, March 22nd, for both our 410 group at the Veloce karting complex, and our wingLESS group at the Brat Stop have been cancelled. The IRA is working closely with our race promoters regarding our early season events, with decisions on each race being made according to local, state, and federal mandates. The safety of our teams, fans, staff, and all those we come in contact with are our biggest concern. We will continue to provide updates as we know them. As of this writing, no events have been cancelled, though we are discussing rescheduling options for our April events in case we are forced to delay the start of the season. It all depends on government mandates, which as we all know, are in constant change during this pandemic. For now, we ask that teams PLEASE send their memberships in, applications are found on our website under Driver Info, and on phone under Rules. To receive the discounted membership price, we require that forms with payment be received (or post marked) on or before April 1. We can postpone depositing the checks until a later specified date, but we truly need to receive everything so we can prepare for our respective opening events. Please make checks payable to IRA, and mail to: Kim Tennyson 11937 Dodson Zion, IL 60099. We may look into having group conference calls in place of our annual pre-season meetings and will advise, but teams are certainly welcome and encouraged to contact Steve at 815-260-2558 or siraprez@sbcglobal.net to hear about any plans, changes, etc for the 2020 season. WingLESS teams, you can contact Tony at racingthe16@aol.com with any tech questions. Also, we need things to stay optimistic during these times, so please continue to send photos/releases that we can share. Things are in place to have 2020 be IRA's best, and that is still our plan. Please be safe, and we wish everyone the best through these unprecedented times.3/18

Len Sammons Productions)The 2020 Indoor Auto Racing Series Fueled by VP Race Fuels championship races scheduled for Friday and Saturday, March 13-14 inside the New York State Fairgrounds Exposition Center in Syracuse, NY were canceled as a result of COVID-19. As a result of the cancellation, the 2020 BELFOR Property Restoration "Concrete" Series champions were crowned based on the current point standings. Press Releases3/18

Sprint Car Bandits)82 Speedway in Petty Texas, AKA "The Land of the XL" will host the best 360C.I. powered Sprint Car teams of the region with the running of the Texoma Sprint Car Championships featuring the NCRA 360C.I. Sprint Car Bandits® (SCB) series presented by BasicE-Commerce.com. The series also negotiated an XL-size competitor purse of $2,000 to win and $300 just to take the green flag in the 25-lapper. Press Releases3/18

Daniel Hartigan)After numerous minor Western Australian Title podium finishes in other classes, Daniel Hartigan was able to finally stand on the top step of the podium with victory in the Western Australian Limited Sprintcars Title. Driving once again with car owners Peter and Tania Harvey and their Sprintcar Parts Australia team, Hartigan ventured to Moora Speedway on Saturday night with his confidence high in what was just his third Limited Sprintcar appearance of the season. Press Releases3/18

Wayne Johnson)It's Wednesday!! A new episode of Wednesdays With Wayne is available now!! https://podcasts.apple.com/us/ 07 – Quarantine Chronicles, Episode 1 Well, racing is slim but Wayne and the boys + Sara sit around and chat anyway. We look forward to bringing you new and exciting content each week. Stay tuned for interviews, insights and who knows what else! This week's question of the week was provided by Brad Carroll. Call (405) 362-0620 to leave us a question! You can also visit us on social or email Wayne at waynejohnsonracing@yahoo.com. If we use your question we'll send you some WJR merch! To purchase Wayne Johnson merchandise or catch up with Wayne anytime you can find us on Facebook, Twitter or Instagram. Just search: waynejohnsonracing Please do us a huge favor and rate, review & subscribe so you will get all the episodes as soon as they drop! If you'd like FREE Wayne Johnson koozie – share this episode on your social media. Send us a screen shot to waynejohnsonracing@yahoo.com, along with your mailing address and we'll send you a FREE koozie just for being awesome and helping us out! We'll see you next Wednesday!!3/18
Tuesday March 17th
The pessimist sees difficulty in every opportunity. The optimist sees the opportunity in every difficulty. Winston Churchill
4:00pm
PRESS....
POWRi)In light of recent guidance and directives from the CDC suggesting postponement of events over the next several weeks, POWRi and track officials have postponed the Turnpike Challenge in favor of Wednesday, April 29 – Sunday, May 3, 2020. Press Releases3/17

OCRS)Due to some early week rain and a forecast of continued rain through Thursday, the AmeriFlex / OCRS season opener at Monarch Motor Speedway in Wichita Falls, Texas has been rescheduled for April 3. Monarch Motor Speedway officials felt the facility would be too wet to manage after a week of rain.3/17

Ventura Raceway CA)Track is closed with next race scheduled for April 18th. 3/17

ASCS)With the extension of restrictions on gatherings of 50 or more in Dallas County set to be extended, Devil's Bowl Speedway officials have no choice but to cancel this weekend's Spring Nationals with the Lucas Oil American Sprint Car Series presented by the MAVTV Motorsports Network. As of now, the event has not been rescheduled. ASCS 3/17

East Bay Raceway Park FL)March 21st & 28th racing events have been cancelled. 3/17

Dodge City Raceway Park FL)Due to concerns regarding the COVIC-19 pandemic, all racing activities at Dodge City Raceway Park have been suspended until further notice as of March 17, 2020. This includes all events scheduled atop the Dodge City Raceway Park 3/8-mile clay oval as well as the 1/7-mile Little DCRP clay oval. The health and welfare of every one of our fans, racers, crew members and employees is of the utmost importance at this time. Track officials along with city, state and national officials will continue to monitor the situation and provide updates as available. For more information, contact the track at 620-225-3277 or check www.dodgecityraceway.com.3/17

Lincoln Speedway PA)Lincoln Speedway will not be racing this Saturday, March 21. Keep up to date on all speedway news and information by visiting the track's website http://lincolnspeedway.com and by following us on social media. 3/17

Blake Carrick)Continuing to put together strong performances aboard the Carrick Motorsports No. 38B machine, Blake Carrick charged form 10th on Friday night and finished fifth at the Silver Cup. "It was a really good night," Blake Carrick said. "Aside from a mistake in my heat race, I was really happy with how things went all night long." Press Releases3/17

SSSS)Cancelled at Auburndale FL March 21st 3/17

ASCS Desert)After the World of Outlaws NOS Energy Drink Sprint Car Series postponed their events through Arizona and California, the discussion arose to keep the Saturday, March 21 date at USA Raceway going with the San Tan Ford ASCS Desert Non-Wing Series in action. ASCS 3/17

Williams Grove Speedway PA)Williams Grove Speedway will not be racing this Friday, March 20, based on the recommendations of the governor of Pennsylvania. The status of future races will be announced. Keep up to date on all speedway news and information by visiting the oval's official website at www.williamsgrove.com. 3/17

Port Royal Speedway PA)In response to the Cornonavirus (COVID-19) pandemic and in compliance with Governor Wolf's recommendation, the Port Royal Speedway will be postponing racing activities for the next two weeks effectively starting with this weekend's double header. The postponement includes the March 21-22 races, along with the March 28th activities. The goal is to return to racing April 4th, 2020. Central PA 3/17
Monday March 16th
Adrenaline is wonderful. It covers pain. It covers dementia. It covers everything. Jerry Lewis
10:25pm
PRESS....
Sunday March 15th
I've got big shoes to fill. This is my chance to do something. I have to seize the moment. Andrew Jackson
11:45pm
PRESS....
Photos)Shots by Kris Keath and Rick Rarer from Williams Grove Speedway today are in SpeedShotz 3/15

OCRS)For the first time since 2015 the AmeriFlex / OCRS Sprint Car Series returns to Monarch Motor Speedway in Wichita Falls, Texas on Friday, March 20. On our last visit the track was named Red River Speedway and Whit Gastineau picked up the victory. Gastineau will have his chance to repeat on Saturday in the AmeriFlex / OCRS season opener. Press Releases3/15

Little 500 Hall of Fame)A former Little 500 car owner, a current Little 500 car owner, and a mechanic are slated for induction into the Little 500 Hall of Fame on Saturday, May 23 part of the 72nd Annual Pay Less Little 500 presented by UAW Week. The Class of 2020 will be formally inducted at a luncheon at Anderson Speedway the afternoon of the Little 500. Press Releases3/15
4:45pm
RESULTS....
East Bay Raceway Park FL)Feature: Shane Butler (18), Bryan Eckley (12B), Tim George (1*), Andrew Griffin (27), Nathan Barouch (13), Steven Muller (29), Steve Diamond Jr. (9), Jimmy Miltner (4×4), Billy Bridges (11B)3/15

Williams Grove Speedway PA)Driving for Kyle Larson, outlaws invader Carson Macedo of Lemoore, California, powered to the opening day sprint car victory at Williams Grove Speedway on Sunday afternoon, taking home $4,080. The victory was the first of Macedo's career at the oval. "This is without a doubt one of the biggest wins of my career," Macedo said in victory lane. "I never thought it would happen." Macedo and his team drove from Texas to get to Williams Grove in time for Sunday's opening day event. Central PA3/15
Saturday March 14th
The world is a dangerous place to live; not because of the people who are evil, but because of the people who don't do anything about it. Albert Einstein
11:45pm
PRESS....
Photos)Shots by Steve Koletar from Lincoln Speedway and Kris Keath from Port Royal Speedway today are in SpeedShotz 3/14

Column)Ron Rodda has notes from the Silver Cup at Silver Dollar Speedway CA. From the Grandstand3/14

POWRi)With the partnership agreement between POWRi and The SPEED SPORT Network, now comes a brand new streaming service in POWRi TV. Race fans can now enjoy all the action on the track that POWRi offers with the digital media content and technical support SPEED SPORT guarantees. Ready to be accessed at www.powri.tv as well as a standalone app, to be released subsequently, catch all the racing action POWRi TV offers. Press Releases3/14

Silver Dollar Speedway CA)With impending weather headed to Chico, night number two of the Silver Cup has been canceled at Silver Dollar Speedway. The Speedway continues to work within the guidelines given by the CDC regarding close contact and will cancel the rest of our events in March. This includes the first two-point races scheduled for March 20th and March 27th. As of now, we are hopeful to begin our championship race season on April 3rd. We appreciate your understanding and look forward to seeing you back at the Speedway in April. We will continue to update our status going forward and we recommend visiting our website on a regular basis.3/14
7:00pm
RESULTS....
Port Royal Speedway PA)Last week Lance Dewease was standing on the front stretch during victory lane celebrations collecting a check for being the night's hard charger. The Fayetteville, Pa. native advanced from 16th to fourth, passing 12 cars for a nice additional $925 pay day. This week Dewease passed 14 cars in Weikert's Livestock 410 Sprint Car action….lapped cars that is. Dewease capitalized on a pole position starting spot and lapped all the way up to 10th place in the field to best Logan Wagner for the victory by a whopping 7.584 second margin during 25 laps of caution free action. And he did it in front a nice crowd of fans who braved the brisk temperatures on a daylight surface despite national concerns over Cornonavirus. Central PA3/14

Lincoln Speedway PA)It seemed that the lead was not a position one wanted to be in as two leaders experienced issues that took them out of the top spot during the first 20 laps of the race. Alan Krimes broke the mold and inherited the lead with five laps remaining and held on to win his first race of the season. Central PA3/14
2:30pm
RESULTS....
Archerfield Speedway AU)1 #16 Bryan Mann 2 #7 Aaron Kelly 3 #25 Andrew Scheuerle 4 #5 Cody Maroske 5 #33 Callum Walker 6 #17 Luke Oldfield 7 #28 Allan Woods 8 #Q2 Brent Kratzmann 9 #78 Andrew Corbet 10 #42 Kristy Bonsey 11 #88 Ryan McNamara 12 #32 Mitch Gowland 13 #85 Nelson Reddacliff 14 #51 Tim Farrell 15 #NQ2 Andrew Baumber 16 #10 Adam Butler 17 #44 Dan Murray 18 #59 Kevin Titman Midgets...1 #6 Darren Vine 2 #99 Brock Dean 3 #11 Charlie Brown 4 #46 Chris Singleton 5 #18 Nathan Mathers 6 #16 Matt O'Neil 7 #41 Glenn Wright 8 #25 Anthony Chaffey 9 #45 Tom Clauss 10 #81 Brad Dawson 11 #15 DJ Raw 12 #14 Kody Stothard 13 #78 Rusty Whittaker 14 #80 Scott Doyle 15 #96 Corey Stothard 16 #3 Cal Whatmore 3/14

Premier Speedway AU)1 #W17 James McFadden 2 #V3 Darren Mollenoyux 3 #V37 Grant Anderson 4 #A1 Jamie Veal 5 #V72 Jacob Smith 6 #V42 Jye Okeeffe 7 #V17 Dennis Jones 8 #V98 Peter Doukas 9 #V88 David Murcott 10 #V70 John Vogels 11 #V60 Jordyn Charge 12 #VA29 Terry Rankin 13 #V68 Brett Milburn 14 #T22 Jock Goodyer 15 #VA12 Mark Carlin 16 #VA75 David Donegan 17 #S13 Brock Hallett 18 #V25 Jack Lee 3/14

Whyalla Speedway AU)1 #SA 52 Lachlan McHugh 2 #SA 81 Luke Dillon 3 #SA 63 Ryan Jones 4 #SA 15 Aidan Hall 5 #SA 27 Daniel Pestka 6 #SA 4 Lisa Walker 7 #SA 14 Brendan Quinn 8 #SA 55 Luke Bowey 9 #SA16 Joel Heinrich 10 #SA 3 Ben Morris 11 #NT 24 Jamie O'Neill 12 #NT 17 Lenny Cole 13 #NT 21 Chace Karpenko 14 #SA 23 Daniel Smith 3/14

GWIO Raceway AU)1 #T 35 Adrian Redpath 2 #T 20 Jamie Bricknell 3 #T 48 Nick Penno 4 #T 16 Adam Alexander 5 #T 3 Chris Gallagher 6 #T 2 Scott Bissett 7 #T 45 Kurt Luttrell 8 #T 29 Brenten Farrer 9 #T 87 Bradley Walkley 10 #T 5 Mahtia Bissett 11 #T 17 Jason Dawkins 3/14
1:30am
RESULTS....
Silver Dollar Speedway CA)Silver Cup night 1...1 #7C Justyn Cox 2 #5V Sean Becker 3 #17W Shane Golobic 4 #2X Chase Majdic 5 #38B Blake Carrick 6 #X1 Andy Forsberg 7 #11VS John Michael Bunch 8 #83T Tanner Carrick 9 #21 Michael Ing 10 #63 J.J. Hickle 11 #7H Jake Haulot 12 #5C Trent Canales 13 #12J John Clark 14 #96 Greg Hamilton 15 #1M Colby Copeland 16 #5H Michael Faccinto 17 #75 Kyle Hirst 18 #93 Stephen Ingraham 19 #1B Chelsea Blevins 20 #44 Jesse Love 21 #7B Brent Bjork 22 #71L Korey Lovell 3/14
Friday March 13th
Have you ever noticed that anybody driving slower than you is an idiot, and anyone going faster than you is a maniac? George Carlin
8:30pm
PRESS....
NARC KWS)After deliberating with board members, sponsors, and legal representatives, the NARC King of the West Racing Series has decided to follow California's recommendations and postpone tomorrow's (March 14th) season opening event at Kern County Raceway Park. The NASCAR portion of the "Dual Show" program will continue. 3/13

Attica Raceway Park OH)Because of the COVID-19 pandemic, and Ohio Governor Mike DeWine's order prohibiting mass gatherings of 100 people or more in an effort to stop the virus, Attica Raceway Park officials will cancel the 2020 season opener scheduled for March 20. "We will keep monitoring this ever-changing situation and keep everyone informed as we move forward. As of today, the March 27 event is still on and we will stay vigilant as to what the experts and government officials are dictating," said Rex LeJeune, Director of Operations at Attica Raceway Park. Press Releases3/13

Stockton Dirt Track CA)Concern over the Coronavirus has hit the racing world and started to alter race schedules all over the United States. ! ! The Noceti Group, Inc. will continue to closely monitor the current conditions and guidance from local and state authorities. We have been in close contact with state and county officials as well as the San Joaquin County Environmental Health Department discussing the related issues amidst COVID-19 concerns. Press Releases3/13

Knoxville Raceway IA)At Knoxville Raceway, we greatly value our fans, competitors and partners. We understand there are questions concerning the 2020 racing season and the status of our season opener on April 18. We are staying up to date with all direction from local, state and federal agencies regarding the threat of the virus and any restrictions on public gatherings. At this time, we are fully planning to start the season as scheduled. We are prepared to alter our plan of action if needed at any time. Please continue to check out website or social media accounts for further updates if changes occur. 3/13
2:30pm
PRESS....
Silver Dollar Speedway CA)Racing has been given the green light for tonight's event at the Silver Dollar Speedway. However, the Speedway and its officials have closely been monitoring the State guidelines and are only going to allow the first 250 people into the grandstands to attend tonight's show. People attending this event must sit six feet apart as mandated by the State of California. The front gate is set to open at 5 PM still. The pit gate for the teams will open at 2 PM as previously slated. The winged 360 sprint cars and dwarf cars are scheduled to kick things off tonight.3/13

World of Outlaws)Due to escalating concerns and mixed guidance from various county, state and health organizations with regard to the impact and response to COVID-19, the World of Outlaws NOS Energy Drink Sprint Car Series is postponing all events through April 9, effective immediately, in the wake of growing health concerns. This decision has not been made lightly, and while everyone in our sport wants to race, we believe this is the right decision given the traveling nature of our Series and the local makeup of our events.World of Outlaws 3/13

Ventura Raceway CA)Races cancelled Saturday March 14th. 3/13

USAC)The spread of the Coronavirus COVID-19 in the United States and around the world has had effects on numerous events around the sporting world, and USAC racing's March calendar is now included in that group. This Saturday's March 14 West Coast Sprint Car event at Hanford, California's Keller Auto Speedway at Kings Fairgrounds has been postponed with officials hopeful to make up the Twin 20s event at a later date this season. Furthermore, the Western States Midget season opener on Saturday, March 21, at Bakersfield (Calif.) Speedway has been postponed as well as the Saturday, March 28 USAC CRA Sprint Car event from Perris (Calif.) Auto Speedway, which has also been postponed. USAC 3/13

SLS Promotions/Fargo ND)The World of Outlaws NOS Energy Drink Sprint Car Series will return to Red River Valley Speedway in West Fargo, N.D., again this season on Sunday, August 23rd as Gerdau presents "The Red River Rumble." Joining the World of Outlaws will be the IMCA Stock Cars. Press Releases3/13

Valvoline Raceway AU)Complications arising from the COVID-19 virus pandemic have affected Valvoline Raceway's ability to conduct our March 14 race event. With the community's increased emphasis on the availability of medical staff (and their possible risk of contamination in public arenas) Valvoline Raceway would not be able to provide its existing level of medical support for race teams and spectators. "The normal rules no longer apply," says Valvoline Raceway Principals Felicity and Barry Waldon, "we cannot provide the level of first aid and medical support that we would normally provide in Sydney for our race events, either for our teams or the spectators and officials.Press Releases3/13

UMSS)The longer relationships last in racing, the better they get. Such is the case with the longstanding partnership that the PIRTEK Upper Midwest Sprint Car Series (UMSS) and our Renegade Racing brand has with Hoosier Tire. Since the inception of the PIRTEK UMSS in 2009, Hoosier Tire has provided quality racing tires to our teams and that partnership will continue through the 2022 season. "All of us with the PIRTEK UMSS and our Renegade Racing brand value our partnership with Hoosier Tire and appreciate the durability and safety built into each tire," stated Ron Bernhagen of the PIRTEK UMSS. "We look forward to Hoosier Tire being a part of our plans for many years to come." P Won Performance is the official tire distributor for the PIRTEK UMSS and will deliver tires right to your door. Check them out at https://p-won.com/ 3/13

Perris Auto Speedway CA)The World of Outlaws NOS Energy Drink Sprint Car – Amsoil USAC/CRA Sprint Car race scheduled for March 28th at Perris Auto Speedway has been canceled. "Perris Auto Speedway has been forced to cancel our scheduled event on March 28th (World of Outlaws, USAC/CRA and PAS Senior Sprints) due to the State of California Department of Public Health policy on gatherings of 250 people or more," promoter Don Kazarian said on Friday morning. "The Perris Auto Speedway is working with all the sanctioning bodies to possibly reschedule these events later in 2020. If you purchased advance tickets through tix.com for this event, you will receive a full refund from them. If you purchased tickets from the World of Outlaws, please contact them at https://worldofoutlaws.com/sprintcars/." Press Releases3/13
Thursday March 12th
Great things are not accomplished by those who yield to trends and fads and popular opinion. Jack Kerouac
10:00pm
PRESS....
7:00pm
PRESS....
ASCS)With the ever-changing climate of information concerning the severity and spread of COVID-19, otherwise known as Coronavirus, the American Sprint Car Series has not received any notifications of event cancelations at this time. "Our concern above all is the safety and wellbeing of everyone involved at an ASCS event," stated ASCS National Director, Matt Ward. ASCS3/12

Kern County Raceway Park CA)Kern County Raceway officials are paying close attention to the ongoing COVID-19 health concerns. All Kern County Raceway events are going forward as scheduled. As always, we will act in the best interest of our fans and competitors. In the event of any change, we will communicate via Facebook, email and our website www.KernRaceway.com 3/12

Devils Bowl Speedway TX)Racesaver Nationals this weekend have been cancelled. 3/12

Ocean Speedway CA)Unfortunately, we've now had to cancel tomorrow's race due to word coming from state & county authorities that the "recommended" cancellation of gatherings has now become "mandatory" within the last hour. We apologize for the confusion, as this is an incredibly active situation. 3/12

Ocean Speedway CA)Tomorrow, we are scheduled to open our 61st season of racing at the Fairgrounds. However, with the Corona Virus situation, we ask that if you are not feeling well or are in a particularly at risk population that you stay home. We will provide updates throughout the night on Twitter.3/12

USCS)The 3rd annual Shoals Shootout at Tuscumbia AL has been CANCELLED for THIS weekend...possible makeup date next weekend STAY TUNED!3/12

NARC KWS)The NARC King of the West Sprint Car Racing series continues to work with local track promoters and our race teams regarding concerns about the current COVID-19 health crisis. All parties are proactively taking the latest information and guidance from local government officials and the CDC into consideration when making decisions. If all parties – sanctioning body, promoters, race teams and fans – are on the same page in a safe environment, we are planning to move forward with our racing schedule as planned. Since this is a volatile issue that changes almost hourly, we will provide information on our Facebook, Twitter and NARC410.com website. Thank you for your support.https://narc410.com/3/12

Thunderbowl Raceway CA)The Public Health Department has conferred with Thunderbowl Raceway officials about the current Corona Virus outbreak and has ultimately forced the first three nights of scheduled racing to be canceled. The March 21st Kings of Thunder headlined event and the April 3rd and 4th World of Outlaws headlined event have been canceled. Updates on future events will be posted as soon as they become available. The next scheduled event will take place on May 2nd. 3/12

USAC)Saturday's USAC West Coast Sprint Car race at Keller Auto Speedway (Hanford, CA) has been cancelled. The series will now open their season with a rare doubleheader, starting Saturday, April 18th at Bakersfield Speedway (Bakersfield, CA), followed by their first event at The Dirt Track at Kern County Raceway Park (Bakersfield, CA) the following night.USAC 3/12

World of Outlaws)World of Outlaws officials, together with our partner tracks and promoters, are paying close attention to the ongoing COVID-19 health concerns. We are monitoring the latest information and guidance regarding coronavirus at city, county and state levels, as well as CDC recommendations. All World of Outlaws events are going forward as scheduled. Should the need arise to alter plans based on local conditions, we will act in the best interest of our fans and competitors. In the event of any change, we will communicate via Twitter and Facebook, email to ticket holders, and on our website. Thank you! https://worldofoutlaws.com 3/12

Port Royal Speedway PA)PRS will continue to operate as normal and we will be racing this Sat, March 14th and in the foreseeable future. We will continue to monitor the situation and will operate based on the guidelines set for us at higher levels. https://portroyalspeedway.com 3/12

Lincoln Speedway PA)Lincoln Speedway is continually monitoring the ongoing COVID-19 health concerns. Racing this weekend and for the foreseeable future will go on as scheduled as we monitor the guidelines and recommendations set forth by officials at the local, county, state and federal levels Should we need to make changes to our schedule we will do so with the best interest of our fans, competitors and staff in mind. In the event of any change we will communicate via Twitter, Facebook and our website.http://www.lincolnspeedway.com/ 3/12

Zane Lawrence)Zane Lawrence is tackling an eventful season in 2020 with both the Texas Sprint Series and Sprint Car Bandits Series at familiar tracks throughout Texas. "We've got a fun year ahead of us," he said. "The Texas Sprint Series and Sprint Car Bandits have collaborated their schedules to where they won't cross over and we will have an excellent car count for each event. It helps the guys that run both 305ci and 360ci sprint cars, like myself, to be able to compete in both series. Press Releases3/12

Matt Covington)After making it home from a long drive back from California, Matt Covington and the team will use the week off to prepare for Devil's Bowl in hopes of getting back on track and back up front. Covington is coming off a rough weekend after his inaugural trip to California netted a provisional start on Friday at Merced, along with not making the A-feature at Petaluma on Sunday. Press Releases3/12

Placerville Speedway CA)The Placerville Speedway would like to welcome back High Sierra Industries as a valued partner and our new scoreboard sponsor in 2020. High Sierra Industries is an industry leader in emergency food and hydration, serving many different needs including fires, schools, convalescent homes and more. Press Releases3/12
Wednesday March 11th
There are nights when the wolves are silent and only the moon howls. George Carlin
10:30pm
PRESS....