Carson Macedo (centre) won both Sprintcar and Speedcar A Mains in the Ultimate Speedway Challenge at Valvoline Raceway on 14 December. He became only the third driver in the track's history to achieve the feat. We also show (l-r) Kaidon Brown (speedcar 2nd), Marcus Dumesny (sprintcar 2nd), Sam Walsh (sprintcar 3rd) and Matt Jackson (speedcar 3rd) Gary Reid Photo
Sunday December 15th

Formula for success: rise early, work hard, strike oil. J. Paul Getty
2:30pm
PRESS....
War of the Wings NZ)Third generation racer Caleb Baughan put up an impressive drive to win the R.A Shearing Contractors sponsored Hydraulink War of the Wings Sprintcar Series feature at Ruapuna Speedway, Christchurch, New Zealand on Saturday night. Highly rated late Model Sedan racer Paddy North continued his great run in his Sprintcar to finish second with veteran Daniel Anderson third. Defending Hydraulink WoW champion Jamie Duff set quick time, while Sam O'Callaghan set the fastest time of the night on his way to victory in the first heat, and claimed the OEM Audio bonus. Heat race wins went to O'Callaghan, North and Anderson 17 cars hit the track for time trials Race Results 12/15

USAC)Buddy Kofoid and Daison Pursley will fill two slots on the full-time driver roster for Keith Kunz Motorsports/Curb-Agajanian as the pair pursue Rookie of the Year honors with the USAC NOS Energy Drink Midget National Championship in 2020. USAC 12/15

USAC)The 2020 USAC Silver Crown Champ Car season will open with the series' debut at Tennessee's Nashville Fairgrounds Speedway on Sunday afternoon, May 3. The half-mile, high-banked pavement oval has hosted six previous USAC National events, but none yet thus far with USAC's Silver Crown division. The last visit came during the 2004 season with Sprint Cars, a twin bill of 77-lap main events won by Bobby East and Dave Steele. USAC 12/15
Saturday December 14th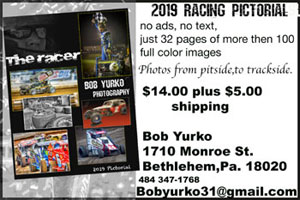 If you can't explain it simply, you don't understand it well enough. Albert Einstein
3:15pm
RESULTS....
Western Springs Speedway NZ)Midgets...1 #27A Hayden Williams 2 #3NZ Shayne Alach 3 #4A Brad Mosen 4 #5A Brock Maskovich 5 #98A Ryan O'Connor 6 #71A Breyton Davison 7 #63A Jayden Worthington 8 #25A Aaron Hodgson 9 #91A Hayden Guptill 10 #79A Max Guildford 11 #39A Peter Hunnibell 12 #58A Joe Malone 13 #99A Nathan Howard 14 #55A Hamish Dobbyn 15 #96A Matthew McCutcheon 16 #61A Brad Hollier 17 #9A Zach Daum 18 #56A David Pellow 19 #22A James Earl 20 #93A Kayne Buck 12/14

Western Springs Speedway NZ)1 #2NZ Jamie Larsen 2 #3USA Jonathan Allard 3 #35AUS Jamie Veal 4 #21W Stephen Taylor 5 #88M Keaton Dahm 6 #88AUS David Murcott 7 #78A Daniel Eggleton 8 #51M Rodney Wood 9 #73K Brian Edwards 10 #7T Jayden Dodge 11 #84P Dean Cooper 12 #35A Rob Vazey 13 #7A Dion Kendall 14 #7USA Craig Dollansky 15 #22A Dean Brindle 16 #12A Dean Shadbolt 17 #24A Tyler Radovan 18 #2USA Shane Stewart 19 #10A Glen Torpey 20 #62A Dave Witton 21 #78C Matthew Leversedge 22 #21A Kerry Brocas 23 #76A Steve Smith 12/14

Archerfield Speedway AU)1 #43 Mitchell Gee 2 #54 Randy Morgan 3 #8 Brock Dean 4 #7 Aaron Kelly 5 #59 Chad Ely 6 #88 Ryan McNamara 7 #33 Callum Walker 8 #28 Allan Woods 9 #14 Mark Pholi 10 #42 Kristy Bonsey 11 #51 Tim Farrell 12 #78 Andrew Corbet 13 #32 Mitch Gowland 14 #10 Adam Butler 15 #18 Scott Genrich 16 #5 Cody Maroske 17 #Q2 Brent Kratzmann 18 #NQ2 Andrew Baumber 12/14

Murray Bridge Speedway AU)Wingless Sprints...1 #S16 Joel Heinrich 2 #V43 Daniel Storer 3 #S2 Jake Ashworth 4 #S67 Cody Atkins 5 #S23 Jack McCarthy 6 #S27 Cory Hodgson 7 #S71 Brett Ireland 8 #S46 Mark Taylor 9 #S37 Anthony McMillan 10 #S6 Michael Ross 11 #S15 Hayden Vickers 12 #S73 Melissa McMillan 13 #S28 Renee Pestka 14 #S52 Jason Bolitho 15 #S3 Keke Falland 16 #S47 Anthony Tapley 17 #S18 Ross Miller 18 #S9 Ben Harris 19 #VX40 Jeremy Pearson 20 #S77 Mick Barker 12/14

Redline Raceway AU)VSC Sprintcars...1 #V5 Shane Steenholt 2 #V55 Alistair Bastian 3 #V49 Shaun Lyness 4 #V35 Adam Greenwood 5 #V 90 Andrew Neilsen 6 #V83 David Mckay 7 #V7 Adam Cullinger 8 #V74 Jordan Abbott 9 #V8 Steven Horton 10 #V48 Shane Stevens 11 #V88 Trent Nielson 12 #V15 David Dennison 13 #V24 Anthony Snow 14 #V39 Vince Charter 15 #V20 Matt Grist 16 #V 87 Dillon Siely 12/14

Solo Hobart Raceway AU)Wingless Sprints...1 #T 5 Jeremy Smith 2 #T 21 Brad Whitchurch 3 #T 10 Luke Redpath 4 #T 83 Jamie Rolls 5 #T 17 Hadyn Mcbain 6 #T 44 Jacob Goodluck 7 #T 3 Jarrrod Kent 8 #T 7 Josh Padman 9 #T 20 Jason Taylor #T 9 Luke Wilson12/14

Valvoline Raceway AU)Speedcars...1 #N99 Carson Macedo 2 #R71 Kaidon Brown 3 #N97 Matthew Jackson 4 #N14 Nathan Smee 5 #SA88 Todd Wigzell 6 #Q6 Darren Vine 7 #N62 Dan Biner 8 #N40 Dave Lambert 9 #N89 Braydan Willmington 10 #Q89 Rusty Whittaker 11 #N4 Bob Jackson 12 #SA6 Paul Murphy 13 #N26 Jamie Hall 14 #V71 Domain Ramsey 15 #N9 Rod Francis 16 #N15 DJ Raw 17 #N16 Cameron Ware 18 #N3 Darren Jenkins 19 #Q3 Cal Whatmore 20 #V27 Dillon Ghent 21 #N69 Ayden Elliott 22 #N78 Troy Jenkins 23 #N57 Harley Smee 24 #Q11 Charlie Brown 12/14

Valvoline Raceway AU)1 #N99 Carson Macedo 2 #N47 Marcus Dumesny 3 #N92 Sam Walsh 4 #N48 Jackson Delamont 5 #D2 Ben Atkinson 6 #N20 Troy Little 7 #N16 Daniel Sayre 8 #N22 James Thompson 9 #NS71 Michael Stewart 10 #S63 Ryan Jones 11 #N86 Ben Atkinson JR 12 #N32 Warren Ferguson 13 #N56 Michael Saller 14 #NS15 Daniel Cassidy 15 #NS21 Jordyn Brazier 16 #NQ5 Danny Reidy 17 #V5 Max Dumesny 18 #N53 Jessie Attard 19 #A1 Andrew Scheuerle 20 #N24 Blake Skipper 21 #NQ7 Robbie Farr 22 #N39 Jeremy Cross 23 #NS97 Luke Geering 24 #N10 Luke Stirton 12/14

Premier Speedway AU)1 #V37 Grant Anderson 2 #V70 John Vogels 3 #V52 Darren Mollenoyux 4 #Q83 Steve Lines 5 #W17 James McFadden 6 #V40 Rusty Hickman 7 #V3 Corey McCullagh 8 #S15 Aidan Hall 9 #T22 Jock Goodyer 10 #V77 Brayden Parr 11 #T62 Tate Frost 12 #VA21 Shaun Dobson 13 #V42 Jye Okeeffe 14 #S2 Craig Vanderstelt 15 #V98 Peter Doukas 16 #V45 Mike Van Bremen 17 #S20 Glen Sutherland 18 #V60 Jordyn Charge 19 #V44 Tim Van Ginneken 20 #VA88 Grant Stansfield 21 #S45 Jake Tranter 22 #V81 Robbie Paton 23 #T7 Tim Hutchins 24 #V25 Jack Lee 12/14

Premier Speedway AU)Wingless Sprints...1 #A1 Alex Ross 2 #VX50 Luke Weel 3 #V67 Christopher Halesworth 4 #V 95 Glenn Watts 5 #V23 Mathew Balcombe 6 #V12 Luke Cole 7 #VX38 Leigh Armistead 8 #V77 Alex Thomson 9 #S86 Kirby Hillyer 10 #VX97 Blake Walsh 11 #V 89 Todd Hobson 12 #V 84 Brad Warren 13 #S35 Mitchell Broome 14 #V61 Marcus Green 15 #V79 Clint Mclaren 16 #VX89 Christopher Temby 17 #V 64 Brittany Kuypers 18 #VX8 Michael McDonald 19 #V53 Samantha Millar 20 #VX41 Aaron Kennett 21 #VX91 Ben Poliansky 22 #VX 62 Kasey Garlick 23 #V76 Kelvin Johnson 12/14
PRESS....
Friday December 13th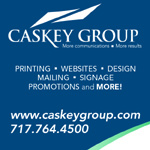 Don't worry so much. Most of the things you worry about never end up happening. Dick Van Dyke
8:45pm
PRESS....
Thursday December 12th

You gotta love livin', baby, 'cause dyin' is a pain in the ass. Frank Sinatra
2:45pm
PRESS....
Wednesday December 11th

For me, one of the things that I get excited about is getting in situations I shouldn't be in. Nikki Sixx
11:45pm
PRESS....
Tuesday December 10th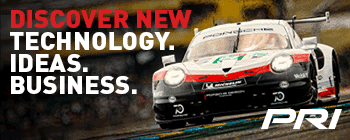 The only way to keep your health is to eat what you don't want, drink what you don't like, and do what you'd rather not. Mark Twain
10:40pm
PRESS....
Monday December 9th

The learning process continues until the day you die. Kirk Douglas
9:30pm
PRESS....
Sunday December 8th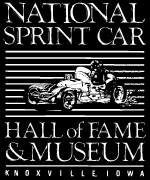 Right now I'm having amnesia and deja vu at the same time... I think I've forgotten this before. Steven Wright
2:00pm
RESULTS....
SSSS)417 Southern Speedway FL...1 #22 Johnny Gilbertson 2 #36 Troy DeCaire 3 #11 Joey Aguilar 4 #1 Clayton Donaldson 5 #88 LJ Grimm 6 #8 Garrett Green 7 #55 Tommy Nichols 8 #3 Travis Bliiemeister 9 #44 Gary Wiggins 10 #41 Ty Decaire 11 #67 Scotty Adema 12 #6 Ryan Adema III 13 #00 Daniel Miller 14 #52 Willie Henson 15 #42 Phil Haddad 16 #13 Charles Hambling 12/8

Sprintcar All Stars AU)Last night's RD 4 of the Mainline DynoLog Dynamometers All Star Series saw V29 Michael Tancredi lock in his second A main victory for the season. "After time trialling 13th with a broken bird cage I never thought I would be on the top step at the end of the night. Heat 1 we got put back 2 spots so my frame of mind at the start of the night wasn't good but we had a good car and it was just a matter of me getting my head right and making it all the way to the end. Race Results 12/8

Williams Grove Speedway PA)Williams Grove Speedway has announced its 2020 schedule of events featuring 31 race dates that showcase the Lawrence Chevrolet 410 sprint cars in every outing. The 2020 season opener featuring 410 sprint cars only is slated for Sunday afternoon, March 15 at 2 pm. But that will not be the last "sprints only" program on the 2020 slate of races, as three more big shows with simply sprints will be featured. Central PA 12/8
Saturday December 7th
When I was younger, I wanted to be older. Now I am older, I am not quite so sure. Tom Waits
3:00pm
RESULTS....
Western Springs Speedway NZ)1 #2USA Shane Stewart 2 #2NZ Jamie Larsen 3 #35AUS Jamie Veal 4 #78A Daniel Eggleton 5 #3USA Jonathan Allard 6 #88AUS David Murcott 7 #21W Stephen Taylor 8 #22A Dean Brindle 9 #7USA Craig Dollansky 10 #51M Rodney Wood 11 #6M James Dahm 12 #88M Keaton Dahm 13 #10A Glen Torpey 14 #84P Dean Cooper 15 #5A Daniel Rogers 16 #7A Dion Kendall 17 #7T Jayden Dodge 18 #73K Brian Edwards 19 #78C Matthew Leversedge 20 #21A Kerry Brocas Midgets...1 #9A Zach Daum 2 #91A Hayden Guptill 3 #5A Brock Maskovich 4 #96A Matthew McCutcheon 5 #98A Ryan O'Connor 6 #79A Max Guildford 7 #7A Travis Buckley 8 #27A Hayden Williams 9 #22A James Earl 10 #33A James Cossey 11 #71A Breyton Davison 12 #61A Brad Hollier 13 #78A Kent Palmer 14 #18A Brett Jnr Morris 15 #93A Kayne Buck 16 #10a Michael Brunt 17 #3NZ Shayne Alach 18 #39A Peter Hunnibell 19 #84A Ben Cometti 20 #43A Matthew Watson 21 #6A Jayden Worthington 12/7

Blue Ribbon Raceway AU)Sprintcar All Stars...1 #V29 Michael Tancredi 2 #V7 Paul Soloman 3 #SA96 Brendan Guerin 4 #NT26 Tony Moule 5 #V16 James Wren 6 #SA95 Jarman Dalitz 7 #NT7 Colin Brooks 8 #SA11 Scot Enderl 9 #VA 99 Corey Sandow 10 #VA2 Boyd Harris 11 #SA33 Mark Caruso 12 #V82 Mathew O'Shannassy 13 #VA8 Daniel Evans 14 #VA10 Steven Loader 15 #V49 Ricky Clarke 12/7

Toowoomba Speedway AU)1 #83 Steven Lines 2 #16 Bryan Mann 3 #NQ5 Danny Reidy 4 #A1 Andrew Scheuerle 5 #59 Kevin Titman 6 #Q5 Cody Maroske 7 #2 Brent Kratzmann 8 #28 Allan Woods 9 #15 Nick Whell 10 #88 Ryan McNamara 11 #90 Anthony Lambert 12 #21 Dave Whell 13 #84 Steve Greer 14 #3 Karl Hoffmans 15 #73 Libby Ellis 16 #61 Cody Reynolds 17 #18 Scott Genrich Midgets...1 #89 Rusty Whittaker 2 #99 Brock Dean 3 #56 Ricky Robinson 4 #34 Mitchell Rooke 5 #3 Cal Whatmore 6 #11 Charlie Brown 7 #71 Troy Ware 8 #16 Matt O'Neil 9 #25 Anthony Chaffey 10 #81 Brad Dawson 11 #77 Bodie Smith 12 #46 Chris Singleton 13 #18 Nathan Mathers 14 #15 Darren Dillon 15 #41 Glenn Wright 16 #66 Barry Gibbes Wingless Sprints...1 #71 Dave Eggins 2 #2 Rob Mazzer 3 #27 Jamie Usher 4 #28 Paul Robinson 5 #36 Michael Butcher 6 #80 Liam Atkinson 7 #47 Lachie Robertson 8 #98 Dan Evans 9 #7 Brady Baldwin 10 #75 Timothy Harris 11 #5 Dave Ellis 12 #32 Errol Campbell 13 #37 Shane Thompson 14 #77 Mick Reid 15 #10 Chris Catchpole 16 #19 Scott Graham 17 #61 Brian Scott 18 #42 Shaun Knight 12/7

Wangaratta Speedway AU)1 #V60 Jordyn Charge 2 #V83 Chris Solomon 3 #V73 Charles Hunter 4 #V77 Brayden Parr 5 #V8 Bobby Daly 6 #V68 Brett Milburn 7 #VA12 Mark Carlin 8 #V95 Ryan Davis 9 #V17 Dennis Jones 10 #V19 Sam Wren 11 #VA88 Grant Stansfield 12 #V39 Brett Smith 13 #N65 Brendan Rallings 14 #VA51 Robert Nicholas 15 #V78 Chris Campbell 16 #V32 Stephen Spark 17 #VA29 Terry Rankin 12/7

Valvoline Raceway AU)Wingless Sprints...1 #N41 Jason Bates 2 #N20 Troy Little 3 #N5 Mark Blyton 4 #N16 Ashleigh Jack 5 #N51 Dean Thomas 6 #N97 Kyle Mock 7 #V32 Dayn Bentvelzen 8 #N58 Luke Sayre 9 #N23 Jamie Dicker 10 #N42 Zac Pacchiarotta 11 #N76 Rod Thomas 12 #NX91 Shane Sheedy 13 #N98 Leigton O'brien 14 #NX5 Max Risbridger 15 #N53 Jeff Thomas 16 #N6 Paul Freeman 17 #N27 Parker Eveleigh 18 #NX16 Andrew Sayre 19 #N29 Michael Sammut 20 #NX21 Kyle Ionn 21 #N86 Nick Tatnell 22 #N99 Mitchell O'brien 23 #N25 Marshall Blyton 24 #N75 Bailey Goodwin 12/7

GW&IO Raceway Latrobe AU)1 #T 22 Jock Goodyer 2 #VA 21 Shaun Dobson 3 #T 45 Kurt Luttrell 4 #T 9 Chris Johns 5 #T 3 Chris Gallagher 6 #T 2 Scott Bissett 7 #T 87 Bradley Walkley 8 #T 5 Mahtia Bissett 9 #T 35 Adrian Redpath 10 #T 14 Mark House 11 #T 48 Nick Penno 12 #T 16 Adam Alexander 12/7

Perth Motorplex AU)Kerry Madsen is the WA Sprintcar Champion for another year after he won the prestigious event at the Perth Motorplex on Saturday night. It was a back-to-back win for Madsen and Krikke Motorsport in the championship stakes, repeating a similar performance from 12 months earlier. Race Results 12/7

Murray Bridge Speedway AU)1 #W17 James McFadden 2 #NQ7 Robbie Farr 3 #S97 Matt Egel 4 #S63 Ryan Jones 5 #N47 Marcus Dumesny 6 #S2 Craig Vanderstelt 7 #S45 Jake Tranter 8 #S4 Lisa Walker Wingless Sprints...1 #V43 Daniel Storer 2 #S16 Joel Chadwick 3 #S21 Matthew Kennedy 4 #S67 Cody Atkins 5 #S23 Jack McCarthy 6 #S46 Mark Taylor 7 #S9 Ben Harris 8 #S77 Mick Barker 9 #S71 Brett Ireland 10 #S8 Darryl Sloan 11 #S53 Nicole Southby 12 #S96 Tamika Pitcher 13 #S15 Hayden Vickers 14 #S18 Ross Miller 15 #S33 Brad Evans 16 #S47 Anthony Tapley 17 #S41 Bronson Mauro 12/7
PRESS....
Selinsgrove Speedway PA)As part of its soon-to-be-released 2020 schedule of events, Selinsgrove Speedway is pleased to announce the return of the ULMS Late Model Series to the track for two big shows in April and September. The super late model division will have a minimum of 10 races on the 2020 docket with the ULMS stars taking to the track on Saturday, April 11 and again on Sunday, September 6. Central PA 12/7

Column)"New Career Milestones for Two Florida Sprint Car Champions" Florida Open Wheel 12/7
Friday December 6th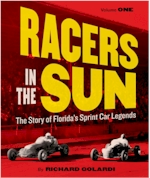 I used to work in a fire hydrant factory. You couldn't park anywhere near the place. Steven Wright
5:30pm
PRESS....
Thursday December 5th
No matter who you meet in life, you take something from them, positive or negative. Gary Allan
11:30pm
PRESS....
Wednesday December 4th
Your part can be the king, but unless people are treating you like royalty, you ain't no king, man. Jeff Bridges
10:00pm
PRESS....
Tuesday December 3rd
It's all part of my journey - I've done a lot of stupid things, but you learn by your mistakes. Ozzy Osbourne
9:00pm
PRESS....
Monday December 2nd
8:30pm
PRESS....
1:30pm
PRESS....
Column)Joseph Terrell has his next column a look back at every 360/410 winged sprint car winner in California for 2019. The West Coast Sprint Car Scene12/2

USAC)The 33rd annual Indiana Sprint Week schedule will feature seven races in a nine-night span between July 24 and August 1 at seven familiar Hoosier-state venues on the USAC AMSOIL National Sprint Car trail. The 2020 ISW schedule includes seven distinct tracks with a rich history and unique characteristics each their own, ranging from quarter-miles to three-eighths to half-miles, with degrees of banking both flat and high throughout the mini-series, offering a unique challenge to both driver and machine throughout a rigorous week of racing. USAC12/2

Knoxville Raceway IA)FOUR-DAY TICKET PACKAGES ON SALE NOW! Don't miss the greatest week of the year: the 60th Annual NOS Energy Drink Knoxville Nationals presented by Casey's, August 12-15, 2020. Celebrate six decades of the greatest drivers and the greatest victories in sprint car racing history. Order tickets now online or by calling the Knoxville Raceway ticket office at 641-842-5431. This event WILL sell out! Get your tickets today and start the countdown to the highlight of your summer. 12/2

USCS)Two-time USCS Outlaw Thunder Tour presented by K&N Filters National Champion, Morgan Turpen from Cordova, Tennessee claimed her 2nd USCS Mid-South Thunder Tour regional series and 8th United Sprint Car Series title during the series' 23rd and 2019 racing season. The veteran sprint car driver, who was the series "Rookie of the Year" during the 2010 season, collected the title as the Champion of the tough USCS Mid-South region while also finishing in fifth place in the USCS Outlaw Thunder Tour National point standings, although competing on a somewhat limited basis not allowing her to compete for the National title. USCS 12/2

Premier Speedway AU)The 2016 Grand Annual Sprintcar Classic Champion, Jamie Veal, is among an impressive batch of Classic entrants that also consists of Marcus and Matt Dumesny ahead of the 48th running of the Classic from January 24 to 26. Veal's victory in 2016 was one for the ages, while he also lays claim to two Classic preliminary feature race wins, the first coming in 2014 at the very first three-night Classic, while the second was also in 2016. Press Releases 12/2
2:50am
RESULTS....
Sprintcar All Stars AU)Last night's RD3 of the Mainline DynoLog Dynamometers All Star Series saw Terry Pitt in the Peake Machinery Maintenance Engineering SA8 lock in his first series A Main win. An elated Pitt said at the post-race interview "it was an awesome night, we started slow and kinda worked our way into it, we rolled out the bottom for the final, and the track suited us and made for good racing. Race Results 12/2

ASCS SW)Bettering his third-place finish from Saturday by two, Justin Sanders captured a long-awaited victory at the 4th annual Copper Classic. His first career victory with the ASCS Southwest Region, the Arizona Speedway win was worth $5,000 to the Aromas, California driver. ASCS 12/2

ASCS Desert)Grabbing his first career victory with the San Tan Ford ASCS Desert Non-Wing Sprint Cars, Stevie Sussex picked up the $2,000 top prize Sunday night in the 4th annual Copper Classic. ASCS 12/2