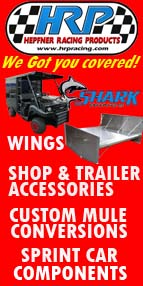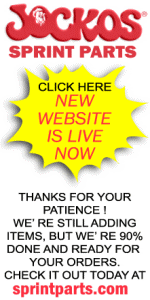 /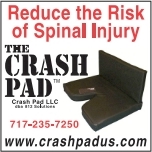 Welcome To Hoseheads!
This is a collection of some of the best writers and photographers in the country all with one purpose in mind SPRINT CARS. We have every corner of the U.S. covered here so sit back and check out some of the great columns, race results, & photos. If you have any sprint car news, results, or photos please send them to me. Thanks, Allan Holland hozehead@earthlink.net My Pennsylvania land line 570-788-5446 is being eliminated. Please use cell phone 570-233-5438 for any phone calls or texts.
Sponsored By......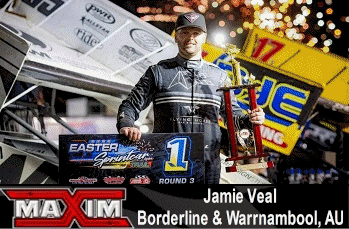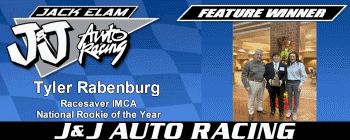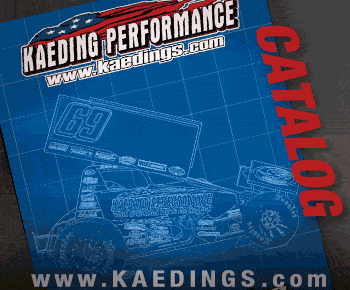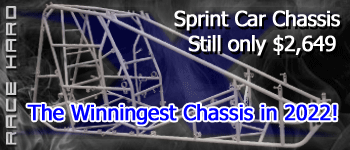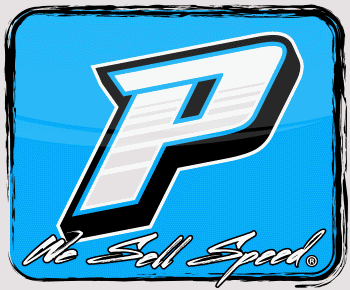 FRONT STRETCH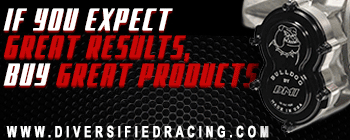 RACE RESULTS


COLUMNS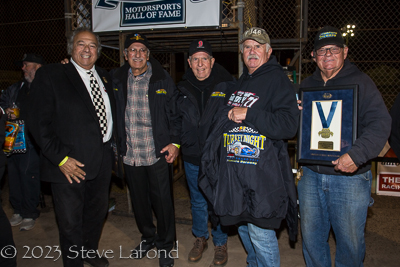 The Grand Marshalls for the 82nd running of the Turkey Night Grand Prix at Ventura Raceway, November 25, 2023. (L to R) Jay Agajanian, Cary Agajanian, co-Grand Marshalls Steve Lewis and Chuck Gurney, and Ventura Raceways Jim Naylor (with his special appreciation USAC Gold Medal). Steve Lafond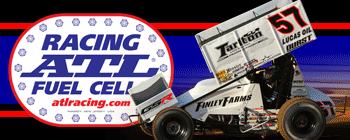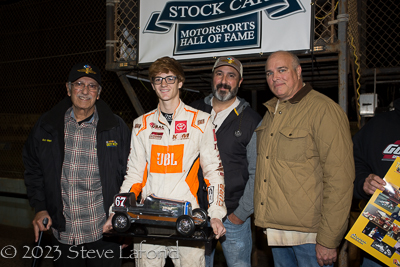 Ryan Timms was fast qualifier for the 82nd Turkey Night Grand Prix at Ventura Raceway, accepting the very cool fast time award from Cary Agajanian, November 25, 2023. Steve Lafond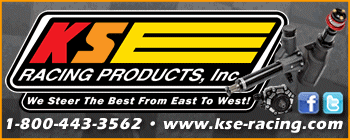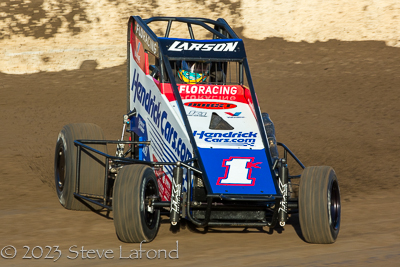 Kyle Larson won his 4th Turkey Night Grand Prix for USAC National Midgets at Ventura Raceway, November 25, 2023. Steve Lafond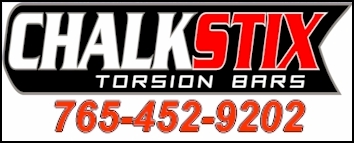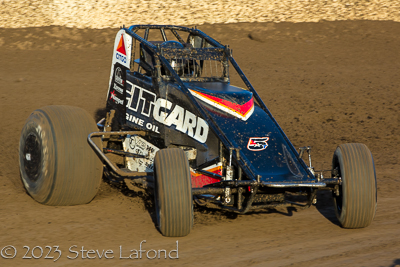 Defending USAC WC 360 sprint car Turkey Night Grand Prix winner Ryan Timms. Timms won the sprint car portion for the second straight year, once again leading all 30-laps at Ventura Raceway, November 25, 2023. Steve Lafond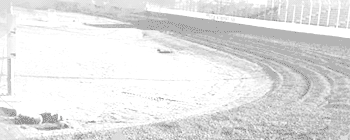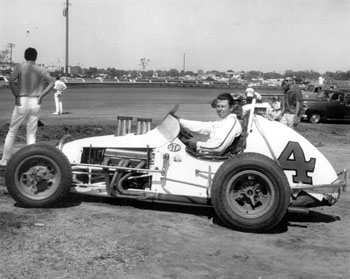 With heavy hearts we're announcing the passing of Donald Joseph Mack, of East Grand Forks, Minnesota. Donald passed away on November 22, 2023 at Banner Hospital in Sun City, Arizona at the age of 84.Service Details are pending. . Leroy Byers photo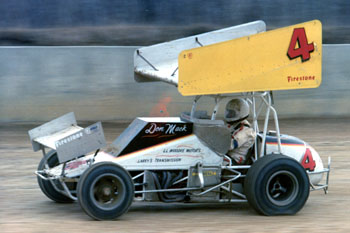 Don Mack Tracy Talley Studio Photo More about Don Mack http://www.rivercitiesspeedway.com/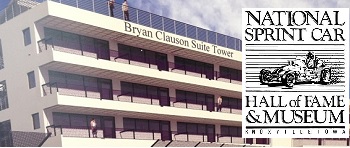 Say What!
"I'm happy to get another Turkey Night win,We're second on the all-time win list now, which is cool. Hopefully we can catch up someday and maybe be leading this thing. This is such a historic race with it being the 82nd running, which is incredible. it's been a good event for us, and we've always run really well here." Kyle Larson winning is 4th Turkey Night USAC Midget feature at Ventura CA
"I just wasn't really sure where I needed to be early, When I ran the sprint car race (earlier in the night), the bottom was really good, but midgets are a little bit harder to get around the bottom. Jake got off to a really good start and set a good pace. I was struggling with my car early and couldn't get the thing adjusted like I wanted to and where I thought the car needed to be. It just took a few laps after that restart, and I burned what was left of the bottom down there and was able to get by him, then get up. Once my tires got hot, the car came right to me. I had all the grip I needed there." Logan Seavey winning Merced CA USAC Midgets
"It feels really good for all these Aussie guys standing back here behind me, We ran Bakersfield and Placerville and it's hard; it's a lot harder than I ever realized getting back into a midget and trying to keep pace with some of the top guys who run every single week. I spent the first couple of races trying to get it figured out. Last year, Carson (Macedo) won the first night out and I should've won the second. We knew coming into tonight our cars were going to be fast." Spencer Bayston winning Merced CA USAC Midgets Tuesday
"Honestly, I was trying to go as hard as I could the whole time, I got stuck really early on in the race. The track was still kind of narrow at that point. Once I got by, I was able to get to fifth or sixth pretty quickly, then got to fourth and hopped really badly and gave up like three spots before the open red. I knew that was going to hurt my chances getting to the lead, but I felt like I could've got to the lead much earlier had I not made that mistake. Then I had to work really hard after that." Kyle Larson winning the Hangtown 100 USAC Midget main at Placerville CA
National Sprint Car Hall of Fame inductee Gene Marderness has been shooting at Dirt Tracks across America since the 60's. He has tons of great classic shots and we are going to post some here in Gene's Corner.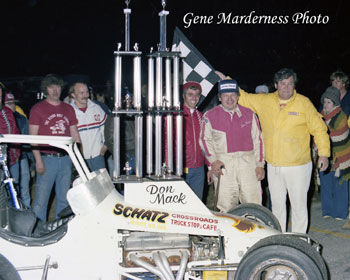 Don Mack feature winner of the Florida 500 at Golden Gate Speedway February 1978 Click image for larger view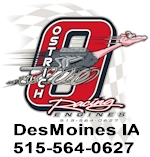 What's Coming Up?
December 1
Top Gun Volusia,FL
Open Wheel Showdown Las Vegas NV
December 2
Top Gun Volusia,FL
Open Wheel Showdown Las Vegas NV
December 16
POWRi Du Quoin,IL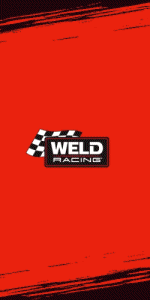 /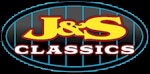 2023 Central PA Sprint Car Series
FINAL
1. 8/51 Freddie Rahmer 1503 17
2. 48 Danny Dietrich 1499 6
3. 23 Devon Borden 1087 7
4. 19 Brent Marks 1084 10
5. 39m Anthony Macri 972 7
6. 12 Lance Dewease 721 4
7. 27 Troy Wagaman Jr 656 3
8. 13 Justin Peck 618 1
9. 27s Dylan Norris 549 1
10. 2D Chase Dietz 527 3 1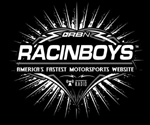 Dirt Station