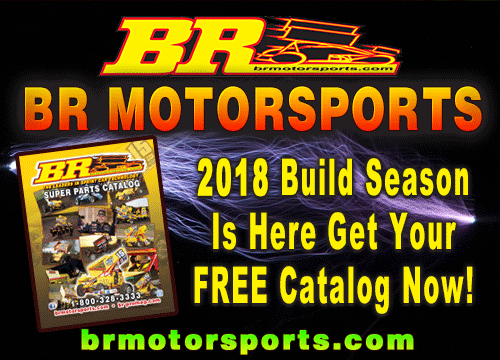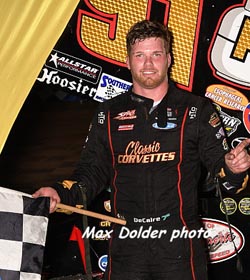 Troy DeCaire led all 40 laps of the Southern Sprintcar Shootout Series by BG products feature at 417 Southern Speedway. Max Dolder photo
Latest News and Race Results
If you don't see it here yet, check the Message Board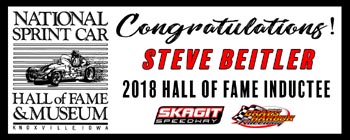 Sunday January 21st 2018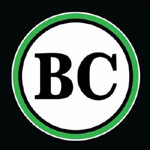 Just because nobody complains doesn't mean all parachutes are perfect. Benny Hill
11:00pm
PRESS....
OCRS)The AMERI-FLEX / OCRS sprint car series is pleased to announce that the purse for the 4th Annual Harold Leep Classic presented by Carter-Maxwell has been increased since the 2018 racing schedule was released last month. The total available payout for this special race has now reached an all time high of $14,700 for an event that honors a well respected Hall of Fame racer. The 2-day event will be held on June 22-23 at the historic 1/2-mile oval of the Thunderbird Speedway in Muskogee Oklahoma. OCRS 1/21

CRSA)The 2017 Super Gen Products/Champion Power Equipment CRSA Sprint Tour season has been over for three months. Even with this season in transition, some of its competitors and even a car owner took home awards at the annual New York State Stock Car Association Hall of Fame Induction and Awards Banquet. The CRSA Sprint Tour is the only sprint car organization aligned with the legendary New York stock car racing organization. Press Releases 1/21

PPB Motorsports 2018)The 34th Motorsports Race Car & Trade Show ended its run Sunday at the Greater Philadelphia Expo Center in Oaks, Pa., with awards presentations, pageants and indoor Big Wheels racing for the sport's younger set. Outstanding booth awards were presented in eight categories. Best Open Cockpit car was the Gotshall Automotive No. 1A Super Sportsman car in the BAPS Speedway booth, Best Modified was the No. 19 Dirt Modified of Jared Umbenhauer in the Thunder On The Hill display, Best Commercial Booth was the Teo Pro Car exhibit, and the Kutztown Fairgrounds Speedway was judged Best Race Track Or Club booth. Press Releases 1/21
1:00pm
RESULTS....
SSSS)Troy DeCaire led all 40 laps of the Southern Sprintcar Shootout Series by BG products feature at 417 Southern Speedway FL. 1/201 #91 Troy Decaire 2 #5 Mickey Kempgens 3 #J18 Shane Butler 4 #22 Johnny Gilbertson 5 #11 Joey Agulier 6 #85 Rex Hollnger 7 #44 Gary Wiggins 8 #J1 Michael Tharp 9 #79 Jason Kimbal 10 #22x Tony Agin 11 #555 Dylan Reynolds 12 #3 Billy Bridges 13 #4 Travis Bliiemeister 14 #00 Ernie Teed 1/21

Premier Speedway AU)Grand Annual Sprintcar Classic1 #V90 Corey McCullagh 2 #N99 Carson Macedo 3 #V55 Brooke Tatnell 4 #A1 Kerry Madsen 5 #NQ3 Steve Lines 6 #V3 Shaun Dobson 7 #S81 Luke Dillon 8 #W41 Darren Mollenoyux 9 #USA00 Cory Eliason 10 #V98 Peter Doukas 11 #S97 Matt Egel 12 #USA24 Terry McCarl 13 #Q23 Lachlan McHugh 14 #W12 Daniel Harding 15 #V70 John Vogels 16 #S63 Ryan Jones 17 #NS21 Jorydan Brazier 18 #W26 Jason Johnson 19 #T7 Tim Hutchins 20 #Q7 Robbie Farr 21 #W17 James McFadden 22 #V67 Luke Walker 23 #W2 Jamie Veal 24 #S20 Glen Sutherland 25 #Q17 Luke Oldfield 1/21
Saturday January 20th 2018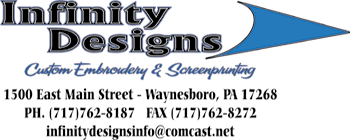 There's a difference between standing up and telling people what you're planning to do and standing up and going and accomplishing something. Paul Stanley
11:30pm
RESULTS....
Premier Speedway AU) Rain delayed night 2 feature...Grand Annual Sprintcar Classic1 #V37 Grant Anderson 2 #W26 Jason Johnson 3 #N99 Carson Macedo 4 #V98 Peter Doukas 5 #V70 John Vogels 6 #W17 James McFadden 7 #NQ3 Steve Lines 8 #W41 Darren Mollenoyux 9 #USA00 Cory Eliason 10 #Q23 Lachlan McHugh 11 #Q17 Luke Oldfield 12 #S97 Matt Egel 13 #V36 Tim Van Ginneken 14 #USA2 Parker Price Miller 15 #V45 Daniel Pestka 16 #S15 Aidan Hall 17 #NS21 Jorydan Brazier 18 #S13 Brock Hallett 19 #N92 Sam Walsh 20 #N16 Daniel Sayer 21 #V25 Jack Lee 22 #Q2 Brent Kratzmann 23 #N57 Matthew Dumesny 24 #NQ5 Danny Reidy 1/20
PRESS....
PPB Motorsports 2018)Leslie Donegan was named Ms. Motorsports 2018 Saturday at the PPB Motorsports Race Car & Trade Show. The 23-year old beauty from Macungie, Pa., won the competition over 19 others in the event sponsored by Oliver Construction. The new Ms. Motorsports was crowned by Taylor Albert, the 2017 Ms. Motorsports. Press Releases 1/20

Champion Racing Oil)Champion, a recognized leader in racing and performance lubricants, will be the title sponsor of the "Champion Oil Night" BAPS Speedway Invitational on April 28th in York Haven, PA featuring Super Sportsman, PASS/IMCA Sprints & Extreme Stocks feature events. Press Releases 1/20
1:30pm
RESULTS....
Premier Speedway AU)After a trying night, where the competitors and teams need to be applauded for their resilience along with our loyal fans, the Night 2 program was unfortunately terminated due to rain, with just the 30-lap A-Main to run on Night 2 of the South West Conveyancing Grand Annual Sprintcar Classic. The A-Main will be run tomorrow, proceeding the Night 3 program, which still isn't finalised due to the all-important A-Main points and passing points. Press Releases 1/20

Archerfield Speedway AU)Midgets...1 #69 Nathan Smee 2 #98 Callum Walker 3 #97 Kaiden Brown 4 #99 Brock Dean 5 #25 Anthony Chaffey 6 #48 Brad Young 7 #34 Mitchell Rooke 8 #16 Mark George 9 #22 Scott Farmer 10 #36 Cal Whatmore 11 #21 Rob Mackay 12 #12 Audie Malt 13 #13 Adam Clarke 14 #N5 Andy Hassan 15 #42 Hayden Williams 16 #6 Darren Vine 17 #28 Bradley Harrison 18 #40 Dallas Sharp 19 #18 Nathan Mathers 20 #76 Reid Mackay 1/20

Valvoline Raceway AU)NSW Wingless...1 #51N Dean Thomas 2 #5N Mark Blyton 3 #31N Jason Martin 4 #71NX David Eggins 5 #23N Jamie Dicker 6 #45N Troy Carey 7 #16N Ashleigh Jack 8 #41N Jason Bates 9 #2V Travis Millar 10 #1A Joel Chadwick 11 #58N Luke Sayre 12 #4N Jason Davis 13 #28V Luke Wheel 14 #36NX Michael Butcher 15 #11N Kevin Willis 16 #99N Mitchell O'brien 17 #61N Peter Granger 18 #84N Jarrad Rust 19 #77W Daniel Hartigan 20 #85N Brian Briton 21 #24NX Kyle Angel 22 #98N Leighton O'brien 23 #21N Sean Dicker 24 #53N Jeff Thomas 1/20
Friday January 19th 2018

I became insane, with long intervals of horrible sanity. Edgar Allan Poe
11:45pm
PRESS....
2:45pm
RESULTS....
Premier Speedway AU)Grand Annual Classic Night 1...1 #V55 Brooke Tatnell 2 #A1 Kerry Madsen 3 #S81 Luke Dillon 4 #S63 Ryan Jones 5 #V90 Corey McCullagh 6 #V3 Shaun Dobson 7 #S20 Glen Sutherland 8 #V67 Luke Walker 9 #W12 Daniel Harding 10 #Q37 Jeoff Ensign 11 #W2 Jamie Veal 12 #V68 Brett Milburn 13 #V5 Max Dumesny 14 #T7 Tim Hutchins 15 #V72 Jacob Smith 16 #VA19 Daniel Newnham 17 #V40 Rusty Hickman 18 #V47 Tim Rankin 19 #S78 Keke Falland 20 #VA6 Tim Keading 21 #Q7 Robbie Farr 22 #USA24 Terry McCarl 23 #V2 Domain Ramsay 24 #Q83 David Murcott 1/19
PRESS....
Thursday January 18th 2018

If you're hanging around with nothing to do and the zoo is closed, come over to the Senate. You'll get the same kind of feeling and you won't have to pay. Bob Dole
11:45pm
RESULTS....
Borderline Speedway AU)1 #NQ3 Steve Lines 2 #W17 James McFadden 3 #N99 Carson Macedo 4 #Q7 Robbie Farr 5 #A1 Kerry Madsen 6 #V35 Jamie Veal 7 #W26 Jason Johnson 8 #S13 Brock Hallett 9 #USA2 Parker Price Miller 10 #USA97 Dominic Scelzi 11 #NQ5 Danny Reidy 12 #V55 Brooke Tatnell 13 #W41 Darren Mollenoyux 14 #W80 James Inglis 15 #S19 Bradley Keller 16 #USA00 Cory Eliason 17 #D2 Ben Atkinson 18 #V60 Jordyn Charge 1/18
PRESS....
Wednesday January 17th 2018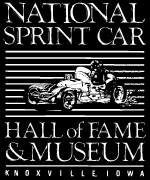 Behind every great man is a woman rolling her eyes. Jim Carrey
11:50pm
RESULTS....
Avalon Raceway AU)1 #Q7 Robbie Farr 2 #USA24 Terry McCarl 3 #V90 Corey McCullagh 4 #V55 Brooke Tatnell 5 #W2 Jamie Veal 6 #A1 Kerry Madsen 7 #V3 Shaun Dobson 8 #V37 Grant Anderson 9 #VA6 Tim Keading 10 #V88 David Murcott 11 #S13 Brock Hallett 12 #V98 Peter Doukas 13 #USA11 Buddy Kofoid 14 #W17 James McFadden 15 #W41 Darren Mollenoyux 16 #N99 Carson Macedo 17 #V42 Jye Okeeffe 18 #V21 Nick Lacey 1/17

Perth Motorplex AU)360 sprints...1 #21 Troy Lawson 2 #29 Tom Payet 3 #79 Tom Hooper 4 #30 Jamie Landrigan 5 #12 Ray Leonard 6 #90 Daniel Keen 7 #9wx Stephen Adley 8 #36 Vince Rosenthal 9 #15 Michael Keen 10 #42 Ben Butcher 11 #75 Ben Van Ryt 12 #48 Murray Iwanow 13 #67 Luke Hughes 14 #63 Todd Davis 15 #88 Adrian Haywood
PRESS....
2:25pm
PRESS....
Tuesday January 16th 2018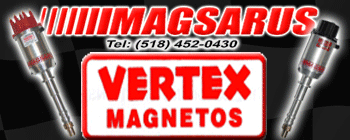 I'm no where as tough as my father. I really think that I am more open to change than he was. A. J. Foyt
10:45pm
PRESS....
World of Outlaws)The World of Outlaws and DIRTcar Racing send their deepest condolences to the family and friends of Joyce Newton, who passed away Tuesday at the age of 85. Joyce and her late husband Robert "Bob" Newton were true auto racing icons, creating the world's largest racing tire company with Hoosier Racing Tire. Even after her husband passed away in 2012, Joyce continued to run the company until 2016, when the family sold the business to Continental. "The Newtons supported the World of Outlaws and DIRTcar Racing for many, many years. We were happy to call Joyce and her late husband Bob friends. They will truly be missed," said World of Outlaws and DIRTcar Racing Chief Executive Officer Brian Carter.1/16

PPB Motorsports 2018)School will be in session, sort of, at the Pioneer Pole Buildings Motorsports 2018 Race Car and Trade Show taking place at the Greater Philadelphia Expo Center in Oaks, PA January 19-21. In addition to the show, filling 250,000 square feet of show space with just about everything imaginable in motorsports, opportunities to learn are being offered. For just the price of an admission ticket to the show attendees will be able to attend seminars on the basics of racing, legal issues, Micro Sprint racing with Mike Dicely of Hyper Racing, Dirt Late Model Set-Ups with the Bernheisels, Basics of Sponsorship with John Snyder, Safety at the track with Warren Alston and more. Some highly respected people in the industry to be part of the long list of seminars. Press Releases 1/16

US 36 Raceway MO)Hello race fans and let's get ready to rumble on the high banks of US 36 Raceway this 2018 racing season. Kicking things off will be the Rumble in the Bullrings as we host the first night on March 30, 2018 with night number two March 31, 2018 at Eagle Raceway. The very best drivers from Non-Wing and Wing Sprint cars will set their sights on the wins at both these tracks hoping for the sweep. IMCA Stock Cars will also be doing battle on this night of competition adding to the already impressive schedule!!! Let's start the year off with a bang, mark that calendar now and get ready to have some fun!!! We courage you to give US 36 and Bethany Speedway a try for your Friday and Saturday Night Racing entertainment. Keep checking Facebook and check us out on the web at us36racewaydirttrack.weebly.com and Bethanyspeedway.weebly.com for updated information and schedule changes. See you at the tracks!!!!! 1/16

Civil War)The month of August in Sprint Car racing can be challenging to schedule with big money up for grabs across the country. With two big prestigious 360 races scheduled for August 18thin California, Prentice Motorsports Group, in conjunction with Thunderbowl Raceway, has moved the 58th Annual Johnny Key Classic at Ocean Speedway from August 18th to August 25th to allow racers the opportunity to now compete at the Mark Forni Classic on 18th as well as the Key on the 25th. Press Releases 1/16

Harli White)Harli White has great news following a successful partnership at the 32nd annual Lucas Oil Chili Bowl Midget Nationals. White, who drove a CatSpot sponsored midget for Johnny Herrera Racing at the marquee event inside the River Spirit Expo Center, is thrilled to announce that CatSpot has joined Harli White Racing for the 2018 season. Press Releases 1/16

Sammy Swindell)Sammy Swindell was on pace for his best Lucas Oil Chili Bowl Midget Nationals in several years before a mechanical problem ended the event early during the main event on Saturday inside the River Spirit Expo Center. "I think it's the best car I've had there in the last three years," he said. Swindell kicked off the week on Tuesday by drawing the third-highest number - 17 - during the Vacuworx International Race of Champions draw. He then finished 18th in the 20-lap race after using it as a test session, which was beneficial for the remainder of the event. Press Releases 1/16

Zane Hendricks)Zane Hendricks was hit with triple bad luck during his Lucas Oil Chili Bowl Midget Nationals heat race before a mechanical problem ended his weekend early during the 32 nd edition of the marquee midget event last week. Hendricks drew a high pill draw last Friday to start at the back of a heat race that was stacked with top-notch talent. To top it off it was an early heat race on a heavy track, which made passing difficult inside the River Spirit Expo Center. Press Releases 1/16

Dominic Scelzi)Dominic Scelzi produced another strong weekend with Wormall Motorsport during the Scott Darley Challenge at Valvoline Raceway. Scelzi kicked off the prestigious Ultimate Sprintcar Championship Series event, which featured several dozen drivers, last Friday by qualifying fifth quickest. He then advanced from third to second place to lock into the ninth starting position in the preliminary night A Main. Press Releases 1/16

Michael Pickens)Not many drivers passed more cars during the 32nd annual Lucas Oil Chili Bowl Midget Nationals than Michael Pickens, who became the first driver since Kevin Swindell to pilot the Swindell Motorsports No. 39 at the premier midget event last week. Press Releases 1/16

Chase Johnson)Chase Johnson reached new heights last week during the 32nd annual Lucas Oil Chili Bowl Midget Nationals. "I didn't have too many goals or expectations because it was a new team," he said. "I felt confident going in because of the amount of races in different cars I ran last year. I knew they had good equipment and if I had a good car we could do a good job." Press Releases 1/16

Derek Hagar)Derek Hagar produced his career-best Lucas Oil Chili Bowl Midget Nationals performance last week inside the River Spirit Expo Center. The Hagar-Proctor Racing driver opened the 32nd edition of the famed event on Tuesday by advancing from fourth to third place in a heat race. Press Releases 1/16

Giovanni Scelzi)Giovanni Scelzi had a breakout performance on one of the biggest stages in motor sports last week. Scelzi, who was piloting a NOS Energy Drink sponsored midget for Clauson-Marshall Racing during the 32nd annual Lucas Oil Chili Bowl Midget Nationals inside the River Spirit Expo Center, earned the coveted Rookie of the Year Award as he advanced into the A Main - a feat only 24 out of nearly 350 competitors accomplished. Press Releases 1/16

Tony Bruce Jr)Tony Bruce Jr. put himself in a good position to overcome a high draw last Tuesday during the opening night of the 32nd annual Lucas Oil Chili Bowl Midget Nationals. Bruce Jr. led Team Eights from seventh to fifth place in a heat race - only a few feet from fourth place - before maneuvering from 10th to sixth in a qualifier. That started him on the inside of the second row for a B Main, which transferred the top four into the back of the main event inside the River Spirit Expo Center. Press Releases 1/16

Brandon Hanks)Brandon Hanks is all smiles following his Lucas Oil Chili Bowl Midget Nationals debut last week. Hanks drove for Chris Chappue during the 32nd edition of the marquee event inside the River Spirit Expo Center, where he kicked off the racing action on Wednesday by advancing from sixth to fifth place in a heat race. "We moved forward and were in a great battle for third and fourth," he said. "I was on the outside, but kept getting pinched off. For several laps in a row I felt so close to being able to get up to third, but I never had the room and we lost a spot late to finish fifth." Press Releases 1/16

Paul McMahan)For the second consecutive year, Paul McMahan and Destiny Motorsports teamed up for the Chili Bowl Midget Nationals in Tulsa, OK. Though the weekend didn't go as planned for McMahan, the Nashville, TN driver was thankful for the opportunity. Press Releases 1/16

Parker Price-Miller)Fresh off of his USA vs. WA Speedweek Championship, Parker Price-Miller made the trip back to the United States to take part in the Chili Bowl Nationals where he worked his way to the 'C' Main event on Saturday night. "Something about the building just seems to add pressure and make me nervous, and fortunately we were able to have a really good run in our "B" on Wednesday night and get into the 'A', but a part failure put us a little further back that we hoped we would be on Saturday." Press Releases 1/16

Austin Liggett)Making the trip to Tulsa, OK to take part in the 32nd Annual Chili Bowl Midget Nationals for just the second time in his career, Tracy, CA driver, Austin Liggett, was pleased with how things went as he qualified for the Saturday night 'C' Main with over 350 cars entered. "We had a really good prelim night, and it put us in a really good spot on Saturday night," Austin Liggett said. "Obviously you always want to do better, but I really can't complain how the week went." Press Releases 1/16
Monday January 15th 2018

Sometimes all you need is just for somebody to believe in you in order to be able to accomplish maybe what you never thought you could. Drew Brees
9:45pm
PRESS....
2:45pm
PRESS....
Sunday January 14th 2018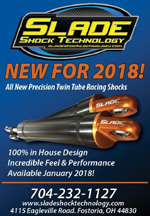 If dogs could talk it would take a lot of the fun out of owning one. Andy Rooney
11:45pm
PRESS....
3:00am
RESULTS....
Lucas Oil Chili Bowl)With the thunderous applause of packed grandstands, Oklahoma's Christopher Bell added his name to the history books yet again with his second Lucas Oil Chili Bowl Nationals presented by General Tire victory in as many years. Handing Keith Kunz his seventh win as a car owner, and fourth consecutive since 2015, the weekend included three preliminary night wins and a Saturday night podium sweep.ASCS 1/14
PRESS....
Patriot Sprints)The first of many exciting off-season announcements for the A-Verdi Storage Containers Patriot Sprint Tour is the release of the 2018 tour schedule with 23 events at 14 different facilities covering New York, Pennsylvania, and Ontario, Canada. There will be just one overall champion this season with multiple series champions throughout the 2018 program. The 2018 season will once again kick off at the Outlaw Speedway in Dundee, NY, part of the Outlaw Spring Nationals paying $3,000 to win, on Friday, April 20. The series then crosses the border the following night where they will visit the Merrittville Speedway in Thorold, ONT for their annual Spring Sizzler. Press Releases 1/14

USCS)The Fayetteville, Georgia based United Sprint Car Series Outlaw Thunder Tour presented by K&N Filters winged sprint cars are set to open their 60+ event 2018 season in just under four weeks at one of their favorite venues. The 2018 (and 22nd) season kicks off on Friday and Saturday, February 9th and 10th at Bubba Raceway Park in Ocala, Florida. The events will also be Round #1 and Round #2 of the inaugural USCS "Winter Heat" mini-series. The USCS winged sprint cars co-headline the two-day weekend of open wheeled racing action at the semi-banked three-eighths mile D-shaped oval track with the Powri National Midgets in their first-ever appearance at the speedway. Press Releases 1/14
Saturday January 13th 2018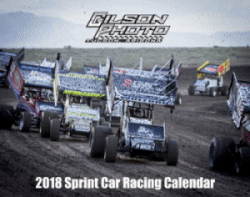 A leader is someone who helps improve the lives of other people or improve the system they live under. Sam Houston
2:00pm
RESULTS....
Perth Motorplex AU) 1 #57 Shaun Bradford 2 #99 Jamie Maiolo 3 #11 Jason Kendrick 4 #51 Jamie Oldfield 5 #10 Andrew Priolo 6 #24 Troy Beckingham 7 #6 Rob Mould 8 #55wx Darren Mewett 9 #29wx Tom Payet 10 #79 Scott Chatwin 11 #79wx Tom Hooper 12 #12wx Ray Leonard 13 #9 AJ Nash 14 #89 Kye Scroop 15 #77 Bradley Maiolo 16 #20 Ryan Lancaster 17 #11wx Jason Kendrick 18 #44 Ben Ellement 1/13

Valvoline Raceway AU) 1 #1A Kerry Madsen 2 #26W Jason Johnson 3 #7Q Robbie Farr 4 #92N Sam Walsh 5 #1U Logan Schuchart 6 #49N Ian Madsen 7 #20N Troy Little 8 #55V Brooke Tatnell 9 #21VA Shaun Dobson 10 #21NS Jordyn Brazier 11 #97U Dominic Scelzi 12 #47N Marcus Dumesny 13 #32N Warren Ferguson 14 #2D Ben Atkinson 15 #3NQ Steven Lines 16 #78N Andrew Wright 17 #57N Matt Dumesny 18 #5V Max Dumesny 19 #5NQ Danny Reidy 20 #83Q David Murcott 21 #45S Jake Tranter 22 #17W James McFadden 23 #99N Carson Macedo 24 #2W Jamie Veal

Carrick Speedway AU) 1 #T 25 Jamie Bricknell 2 #T 14 Mark House 3 #T 48 Nick Penno 4 #T 45 Kurt Luttrell 5 #T 11 Jason Redpath 6 #T 22 Jock Goodyer 7 #T 9 Chris Johns 8 #T 3 Chris Gallagher 9 #T 2 Scott Bissett 10 #T 35 Bruce Pitt 11 #T 29 Robin Dawkins 12 #T 16 Adam Alexander 1/13

Simpson Speedway AU) 1 #USA00 Cory Eliason 2 #VA68 Jessica Moulden 3 #V34 Brenten Farrer 4 #V91 Brad Warren 5 #V29 Michael Trancredi 6 #V7 Paul Soloman 7 #V77 Brayden Parr 8 #USA29 Brett Milburn 9 #V4 Phil Lock 10 #SA33 Mark Caruso 11 #V70 John Vogels 12 #V78 Chris Campbell 13 #V16 James Wren 14 #USA24 Terry McCarl 15 #V40 Rusty Hickman 16 #SA95 Jarman Dalitz 17 #NT26 Tony Moule 18 #V83 Chris Solomon 19 #V11 Brad Foster 20 #SA16 Jack Gartner 1/13
PRESS....
Racin Boys)Four fantastic preliminary nights have set the stage for the 32nd annual Lucas Oil Chili Bowl Nationals Presented by General Tire finale on Saturday inside the River Spirit Expo Center. The RacinBoys Broadcasting Network will provide live Pay-Per-View video, which features multiple cameras, replays, interviews and more, throughout an action-packed day filled with features. The broadcast is slated to begin at 9:30 a.m. (Central). Press Releases 1/13
Friday January 12th 2018

A bone to the dog is not charity. Charity is the bone shared with the dog, when you are just as hungry as the dog. Jack London
11:50pm
RESULTS....
Lucas Oil Chili Bowl)Justin Grant found the cushion early and never left it during Friday's 25 lap Vacuworx Qualifying Night A-Feature in the 32nd Lucas Oil Chili Bowl Nationals presented by General Tire. Rolling past 2008 Lucas Oil Chili Bowl Nationals Champion, Damion Gardner, on Lap 17 to claim his second consecutive Friday night victory for Clauson-Marshall Racing in the NOS Energy No. 17bc, Grant was ultimately pursued to the checkered flag by Spencer Bayston with Andrew Felker charging from 11th to grab the final transfer spot from Gardner on the final lap.ASCS 1/12

Lucas Oil Chili Bowl)Tulsa Expo Raceway - Tulsa, Okla.Saturday, January 13, 2018 General Tire Championship Night Lineups Live online PPV is also available at http://www.racinboys.com until we go live on MAVTV at 7:30 P.M. (CT) and on http://www.LucasOilRacing.tv Lucas Oil Chili Bowl Nationals presented by General TireASCS 1/12

Photos) Lots of Chili Bowl action shots from the first 3 nights by Hein Brothers with captions by Tommy Hein are in Hoseheads Steel City 1/12

Valvoline Raceway AU)Scott Darley Challenge...1 #1A Kerry Madsen 2 #92N Sam Walsh 3 #7Q Robbie Farr 4 #26W Jason Johnson 5 #57N Matt Dumesny 6 #1U Logan Schuchart 7 #97U Dominic Scelzi 8 #20N Troy Little 9 #21VA Shaun Dobson 10 #17W James McFadden 11 #3NQ Steven Lines 12 #2W Jamie Veal 13 #2D Ben Atkinson 14 #99N Carson Macedo 15 #83Q David Murcott 16 #5V Max Dumesny 17 #55V Brooke Tatnell 18 #5NQ Danny Reidy 19 #47N Marcus Dumesny 20 #22N James Thompson 21 #6Q Steve Rowell 22 #21NS Jordyn Brazier 23 #49N Ian Madsen 24 #11U Buddy Kofoid 1/12
PRESS....
MAVTV)Just in time for the Chili Bowl Nationals, MAVTV Motorsports Network has launched on Bell and is available on free preview. The destination for all things motorsports, MAVTV is now available on Bell Satellite TV (HD 1413 and SD 413), Bell Fibe TV (HD 1414 and SD 414) and Bell Aliant Fibe TV (HD 624 and SD 124). Operated by REV Sports Entertainment Inc., a subsidiary of Neon Star Sports & Entertainment Inc., MAVTV Canada offers exclusive motorsports programming and events such as AMA Pro Motocross series, the Lucas Oil Challenge Cup and NHRA Drag Racing. "This distribution agreement with Bell provides a way for motorsports fans across the country to access MAVTV 24/7," said MAVTV Canada president Mike Garrow, in the news release. "We are thrilled with the timing of this launch as MAVTV has the 32nd running of the world famous Lucas Oil Chili Bowl Midget Nationals presented by General Tire happening live on Saturday January 13, starting at 8:30 PM (ET)." www.mavtv.ca 1/12

PPB Motorsports 2018)Three time NASCAR Cup Series champion Tony Stewart will have two of his most prized possessions on display at the Pioneer Pole Buildings Motorsports 2018 Race Car & Trade Show Fueled by Sunoco and Distributed by Insinger Performance taking place at the Greater Philadelphia Expo Center in Oaks, PA January 19-21, 2018. Press Releases 1/12

Park Jefferson Speedway SD)The Park Jefferson Speedway will host the return of 410 outlaw sprint cars on Saturday, August 18th when it hosts its first ever "Nationals Hangover" event. Taking place one week after the famed Knoxville Nationals, the Park Jefferson Speedway will open its doors to the 900 horsepower 410 sprint cars for a thrilling night of racing. The evening will start with time trials, followed by heat races, a trophy dash, and feature events. The format, purse and rules will mirror the popular All Star Sprints by having drivers time trial against the other drivers in their heat, and the lineups will be set using their rules.Press Releases 1/12

Lunstra Motorsports)Lunstra Motorsports has decided to cease operations of a sprint car team for the 2018 year. With our local race track closed, traveling has meant less family time. The kids are growing and becoming more involved in their own activities and competitive sports. This has often meant going different directions on the weekends and less time together. We refuse to put our hobbies above our children. A time will come when they will no longer want to hang out with mom and dad. We believe that this is the perfect time for us to reevaluate and do some things that we have always talked about but could never find the time to do. That does not mean that you wont see us at a race track supporting the sport that we love. We want to thank Tim Kaeding for honoring us by driving our car the last three years. We want to thank everyone that has worked on our car, especially Craig Boll, Gage Bader and Nate Gardner for all their hard work and dedication. We could not have been as successful as we were with out the support of our many amazing sponsors, you are truly appreciated. A special thank you to our friends, family and fans for supporting us throughout the years. We have made many great friends on this journey. The sprint car world is truly an unbelievable place. Sincerely, Dave and Jaime Lunstra 1/12

National Sprint Car Hall of Fame)For the tenth time in his career, Donny Schatz of Fargo, North Dakota, was voted the "Driver of the Year" by the North American 410 Sprint Car Poll voting panel of media members, promoters, sanctioning officials and manufacturers. The 2017 World of Outlaws (WoO) champion earned seventeen (17) of the twenty (20) first-place ballots cast in the year-end poll. David Gravel earned the other three first place votes. Press Releases 1/12

National Sprint Car Hall of Fame)Dave Pusateri of California has been named the recipient of the 2017 "Thomas J. Schmeh Award for Outstanding Contribution to the Sport" by all three voting panels of the North American Sprint Car Poll. Over the past 24 years, Pusateri and his team at Tulare (California) Thunderbowl's Trophy Cup have raised around $1,500,000 for the "Make A Wish" Foundation. Press Releases 1/12
2:00am
RESULTS....
Lucas Oil Chili Bowl)Treating Keith Kunz to his third trip to Victory Lane in as many nights during the 32nd Lucas Oil Chili Bowl Nationals presented by General Tire, Oklahoma's Christopher Bell put his title defense in high-gear with a dominating performance during Thursday's John Christner Trucking Qualifying Night. Three for three in prelim night wins, Bell commented on the run by saying, ASCS 1/12
PRESS....
Premier Speedway AU)The 2018 South West Conveyancing Grand Annual Sprintcar Classic, already has the iconic Dumesny Family Father and Son combinations, as well as the Brazier's with Garry and Jordyn in addition to Steve as Crew Chief, but now the Classic will welcome an American Father-Son combination with Austin McCarl set to join his father Terry in the field next week. Press Releases 1/12

Selinsgrove Speedway PA)Selinsgrove Speedway officials released an action-packed 25-race schedule today that is highlighted by a number of high-profile motorsports events during the 2018 racing season. All the excitement and anticipation surrounding the upcoming season is being amplified by the speedway's biggest change in its 72-year history with the pit area being moved outside the half-mile oval to provide fans with a wide-open view of the wheel-to-wheel racing action on the track! Central PA 1/12
Thursday January 11th 2018

The art of being happy lies in the power of extracting happiness from common things. Henry Ward Beecher
8:30pm
PRESS....
5:40pm
PRESS....
3:00am
RESULTS....
Lucas Oil Chili Bowl)After 15 ½ weeks out of a Racecar following a hard crash at the Four Crown Nationals, California's Rico Abreu was the class of the field in Wednesday's Hard Rock Casino Qualifying Night A-Feature. Securing a spot in his sixth career Lucas Oil Chili Bowl Nationals presented by General Tire championship A-Feature with his third career prelim triumph, Abreu's win was a true testament to his talent and patience behind the wheel, answering nearly 20 laps of slide-jobs from Oklahoma's Tyler Thomas. ASCS 1/11
PRESS....
Dirt Track Heroes)The Eleventh Annual Quaker Steak & Lube Dirt Track Heroes Show is returning to the Phillipsburg Mall in March of 2018 and the management staff is hard at work to continuously reach out to the business community to promote and exercise another great event for the local area. The past, present and future of auto racing comes together under one roof in Phillipsburg, New Jersey and the adrenaline rush for the event is already beginning to build up to exciting dimensions with this event being the eleventh year of the popular show. Press Releases 1/11

Sprintcar All Stars AU)With USA & Aussie Stars the magnitude of the Mainline DynoLog Dynamometers All Star Challenge increases every year and with $10 on the nose makes the event the richest A Main for 360's in Australia. The 8th running of this event is a highlight for the season. Series regulars get to mix it with the best in the world and line up alongside their heroes. Press Releases 1/11
Wednesday January 10th 2018
Sure the fight was fixed. I fixed it with a right hand. George Foreman
6:00pm
PRESS....
2:00pm
PRESS....
2:30am
RESULTS....
Lucas Oil Chili Bowl)In a car owned by his father, California's Kyle Larson picked up his fourth career Lucas Oil Chili Bowl Nationals presented by General Tire preliminary victory to tie the driver of the iRacing No. 01 with the late Bryan Clauson for third on the all-time preliminary night win list.ASCS 1/10
PRESS....
Tuesday January 9th 2018
I believe every guitar player inherently has something unique about their playing. They just have to identify what makes them different and develop it. Jimmy Page
2:30pm
PRESS....
Monday January 8th 2018
Truth is like the sun. You can shut it out for a time, but it ain't goin' away. Elvis Presley
8:50pm
PRESS....
2:30pm
PRESS....
Jersey Rush VIII)The ultimate Tripleheader will invade the New Egypt Speedway on Tuesday night, July 24 when the "Jersey Rush VIII," presented by Pioneer Pole Building. Jersey Rush VIII will showcase the 410 Sprints, Modifieds and Sportsman. This will mark the only appearance by the 410 sprints to New Egypt Speedway in 2018. Race time is set for 7:30 PM. Central PA 1/8

Sprint Car Bandits)Cotton Bowl Speedway officials are pleased to announce that on Saturday August 4th, they will be hosting the NCRA 360C.I. Sprint Car Bandits® (SCB) series presented by Blaine's Motor Supply at the modern semi-banked, 3/8-mile oval. Cotton Bowl Speedway is located at 1172 County Road 202 in Paige, TX (At the corner of HWY 290 & County Road 202.), and is promoted by MAN Racing Promotions, LLC. Click www.CottonBowlSpeedway.com for complete information on the speedway. Press Releases 1/8

Tyler Thompson)Teenage up and comer Tyler Thompson had never driven a TQ Midget before arriving at the PPL Center in Allentown, PA on Friday, January, 5. By the end of the weekend, Thompson earned the right to battle wheel to wheel with some of the biggest names in short track racing as a part of the Indoor Auto Racing Championship fueled by VP Racing Fuels. Press Releases 1/8

VSDA)Despite a slight electrical issue and a blistered tyre Echuca's Travis "Squizzy" Mills put in a storming drive to win the 73rd Victorian Speedcar Championship at Warrnambool's Sungold Milk Stadium Sunday night January 7th. Mills proudly joined his illustrious John and set history as the only father and son duo to have both won dual titles. Michael Stewart, who'd flown in from New Zealand earlier in the day also put in an awesome drive and even threw in a shot at taking the lead following a late race restart but was unable to run down the race long leader. Press Releases 1/8

Premier Speedway AU)The number of entrants continue to grow with the talented duo of Carson Macedo and Ian Madsen amongst those to have beaten the nomination deadline as the list now exceeds 110 cars. Having become a regular visitor to Australia over the past couple of seasons, Carson Macedo returns to our shores to drive for Sean and Felicity Dyson at the 2018 South West Conveyancing Grand Annual Sprintcar Classic. Press Releases 1/8

Kokomo Speedway IN)Sprint Car Smackdown 2/5/18-2/10/18 9:00AM ET Patrons can renew their 2017 seat. 2/12/18 Tickets go on sale to everyone. Advance 3 day tickets are $80.00 and include a pit pass if purchased by 3/30/18. To order call 815-468-8690. Note: Single day tickets are not sold in advance but can be purchased at the track the night of the event. Good times are ahead! 1/8
Sunday January 7th 2018
When something is important enough, you do it even if the odds are not in your favor. Elon Musk
4:30pm
RESULTS....
Len Sammons Productions)Scott Kreutter of Buffalo, N.Y., won his first career Indoor Auto Racing Series Fueled By VP Racing Three Quarter (TQ) Midget feature Saturday night inside Allentown's PPL Center Arena in front of a good crowd. Race Results 1/7

Sprintcar All Stars)Mark Caruso's SA33 extended his series points lead when he dominated the A Main with a flag to flag win in RD5 at Timmis Speedway last night. In what can only be described as oppressive heat with temperatures in the high 40's throughout the day tested all teams. V77 Brayden Parr came home strongly in second after charging through the field from 9th spot. Rounding out the top 3 was James Wren. This was Wren's first podium in the All Stars Series and he had a smile to match. Race Results 1/7
PRESS....
SSO)An ambitious schedule consisting of seventeen events in two different states await the Sprint Series of Oklahoma IMCA RaceSaver Series presented by Smiley's Racing Products/Hoosier Racing Tires Southwest as officials released their 2018 slate on Saturday. Press Releases 1/7

NARC Newsline)It's amazing what happens when everybody gets on the same page and works for a common cause. As you are aware, your favorite race track promoters and sanctioning bodies descended on Reno at the end of November for the RPM Race Promoters Workshop. The annual adventure allows everyone to break out their calendars and start shuffling their schedule puzzle pieces together. For some it's technical with a lap top, while others do it old school on a folded sheet of paper stuffed in their back pocket. King of the West/NARC 1/7

Lucas Oil Chili Bowl)With a top prize of $6,363.63 up for grabs, the 10th annual Vacuworx Invitational Race of Champions (VIROC) will take place on Tuesday, January 9, 2018 as part of the opening night's run of events at the 32nd Lucas Oil Chili Bowl Nationals presented by General Tire. Comprised of drivers who have won the Lucas Oil Chili Bowl Nationals presented by General Tire, owner champions picks, reigning National Midget Driver of the Year, or past VIROC winners the list of drivers who made the cut for this year's 20 lap showdown numbers 18.ASCS 1/7
Saturday January 6th 2018
Life is ten percent what happens to you and ninety percent how you respond to it. Lou Holtz
3:00pm
RESULTS....
Archerfield Speedway AU)1 #USA15 Donny Schatz 2 #A1 Kerry Madsen 3 #USA5w Lucas Wolfe 4 #W2 Jamie Veal 5 #USA99 Carson Marcedo 6 #Q23 Lachlan McHugh 7 #W17 James McFadden 8 #V88 Dave Murcott 9 #USA1s Logan Schuchart 10 #Q17 Luke Oldfield 11 #V52 Darren Mollenoyux 12 #USA97 Dominic Scelzi 13 #Q5 Peter Lack 14 #V25 Jack Lee 15 #S19 Brad Keller 16 #Q83 Kaiden Manders 17 #V42 Jye O'Keefe 18 #Q16 Bryan Mann 19 #S20 Glen Sutherland 20 #V36 Tim Van Ginneken

Mildura Speedway AU)Sprintcar All Stars...1 #SA33 Mark Caruso 2 #V29 Michael Tancredi 3 #V77 Brayden Parr 4 #V16 James Wren 5 #V7 Paul Soloman 6 #V83 Chris Solomon 7 #SA16 Jack Gartner 8 #ACT38 Shaun Forell 9 #SA5 Tregam Gates 10 #V4 Phil Lock 11 #SA95 Jarmin Dalitz 12 #SA69 Cody Atkins 13 #VA2 Boyd Harris 14 #VA91 Dan Scott 15 #VA55 Georgia McLeod 16 #SA38 Laughlan McDonough 17 #V33 Ron Donaldson 18 #SA98 Cheian Perrett 19 #S77 Daniel Evans 20 #V34 Brenton Farrer

Murray Bridge Speedway AU)1 #Q7 Robbie Farr 2 #S81 Luke Dillon 3 #S13 Brock Hallett 4 #W26 Jason Johnson 5 #USA11 Buddy Kofoid 6 #S27 Daniel Pestka 7 #S4 Lisa Walker 8 #S78 Keke Falland 9 #S15 Aidan Hall 10 #S63 Ryan Jones 11 #S97 Matt Egel 12 #S45 Jake Tranter 13 #S10 Steven Caruso 14 #W96 Aldo De Paoli 15 #S90 Michael Lovegrove 16 #S11 Scott Enderl 17 #N74 Kayla Green 18 #S83 Shannon Barry 19 #S24 Ricky Maiolo 20 #N53 Jessie Attard 1/6

Bunbury Speedway AU)1 #99 Jamie Maiolo 2 #USA2 Parker Price-Miller 3 #USA1 Ryan Smith 4 #11 Jason Kendrick 5 #51 Jamie Oldfield 6 #77 Brad Maiolo 7 #9wx Stephen Adley 8 #94 Matthew Cross 9 #10 Andrew Priolo 10 #9 AJ Nash 11 #45 Daryl Clayden 1/6

Len Sammons Productions)NASCAR Whelen Modified Touring Series competitor Justin Bonsignore of Holtsville, Long Island, N.Y., raced his way to the win in the first Ironton Telephone Allentown, Pa., Three Quarter (TQ) Midget feature of the weekend Friday night. The race was the first of the three event Indoor Auto Racing Series Fueled By VP Racing Fuels. Race Results 1/6
PRESS....