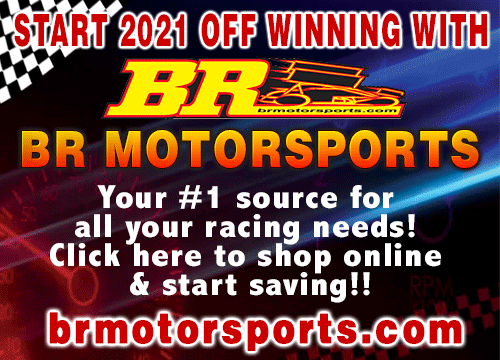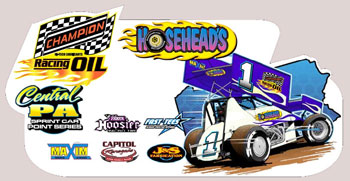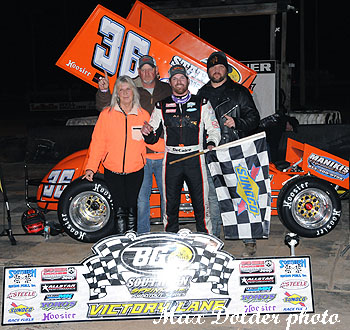 Troy DeCaire won the 40 lap Southern Sprintcar Shootout Series presented by BG products, at 417 Southern Speedway in Punta Gorda, Fl. Max Dolder photo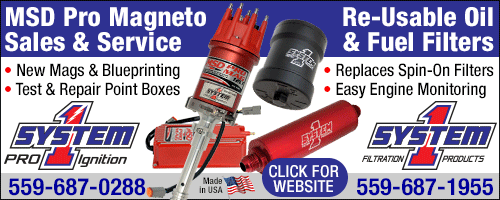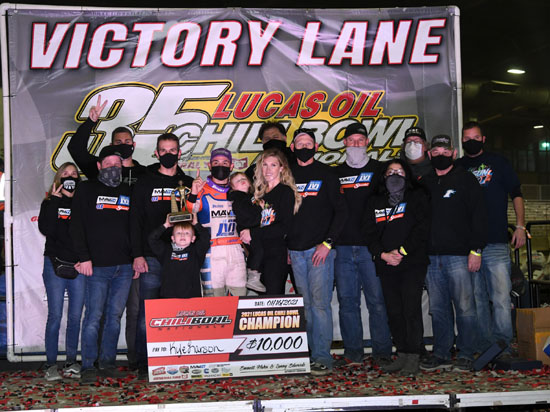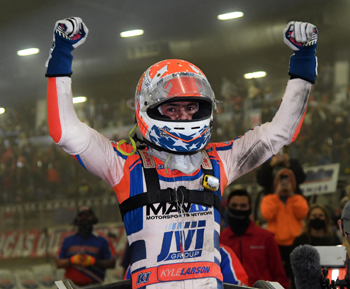 It took 13-years for Kyle Larson to win the Lucas Oil Chili Bowl Nationals presented by General Tire, but it only took one to add a second Golden Driller to his trophy case as the California shoe led start to finish in Saturday's 55-lap championship event. Joe Orth Photos SpeedShotz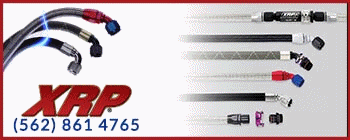 Latest News and Race Results
If you don't see it here yet, check the Message Board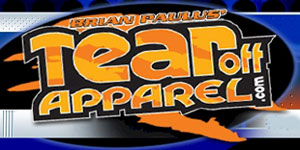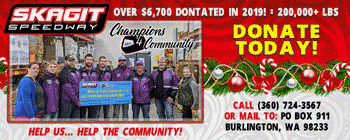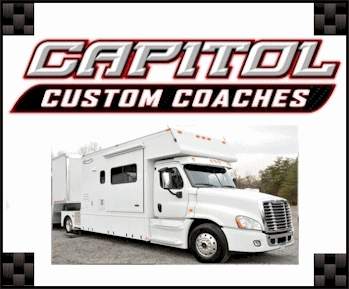 Tuesday January 19th

Never do a wrong thing to make a friend or to keep one. Robert E. Lee
11:30pm
PRESS....
Premier Auto Speedway AU)With thanks to Dave Challons and the Team at Camden Signage and Building Services, there is a little Cash Reward for the Driver who wins the Dash on each night of the South West Conveyancing Fifty for 50 weekend! Not only will the winning Dash Driver, set themselves up with a pole position start in the feature event, but they will also add a further $250.00 to the Prize Purse, thus ensuring the 8 lap dashes created plenty of interest as the teams battle it out over two nights of action-packed racing. Press Releases 1/19

Dodge City Raceway Park KS)Craig Dollansky recalled being much impressed by Dodge City Raceway Park as a driver. He's gained an even greater appreciation for the southwest Kansas speedplant since becoming its new promoter. Well-known for his success on the World of Outlaws circuit and throughout a career that's taken him to Canada, Australia and New Zealand as well as across the United States, Dollansky and wife Julie make up Craig Dollansky Racing Promotions and will take charge at a track that features seven IMCA divisions this season. Press Releases 1/19

Western PA Speed Week)Owners and promoters of five local tracks within the Western Pennsylvania racing circuit have aligned to rekindle the formerly defunct Western PA Sprint Speedweek for the popular '410 Sprint Car' division this coming summer. Five straight nights of unsanctioned racing are slated to take place under the lights at Michael's Mercer Raceway (Mercer, PA), Thunder Mountain Speedway (Brookville, PA), Lernerville Speedway (Sarver, PA), Sharon Speedway (Hartford, OH) and Tri City Raceway Park (Franklin, PA). Press Releases 1/19

Tim Shaffer/Heffner Racing)Tim Shaffer is the driver of the Heffner Racing #72 starting with the Florida swing. 1/19

Speed Sport)Jac Haudenschild Ending His Career Driving For Rico Abreu https://speedsport.com/1/19
2:00pm
PRESS....
Monday January 18th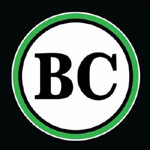 Get your facts first, then you can distort them as you please. Mark Twain
3:00pm
PRESS....
Sunday January 17th

He who is not courageous enough to take risks will accomplish nothing in life. Muhammad Ali
1:00am
RESULTS....
Lucas Oil Chili Bowl)It took 13-years for Kyle Larson to win the Lucas Oil Chili Bowl Nationals presented by General Tire, but it only took one to add a second Golden Driller to his trophy case as the California shoe led start to finish in Saturday's 55-lap championship event. Not without challenge, Larson had to fend off the charge of Justin Grant numerous times and Christopher Bell in the closing laps. ASCS 1/17

SSSS)Troy DeCaire took the lead on lap 4 and never looked back Saturday night on his way to capturing the season opener for the BG Southern Sprint Car Shootout Series at 417 Speedway in Punta Gorda, Florida. Cool temperatures in the low 50's at race time and a quick turnaround from the 2020 season finale for the SSSS contributed to an unexpected low car count. John Inman recently captured the 2020 championship just 6 weeks earlier when the series last competed December 5.Race Results 1/17
Saturday January 16th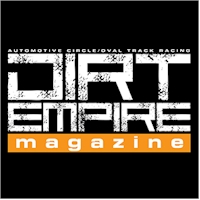 Give me six hours to chop down a tree and I will spend the first four sharpening the axe. Abraham Lincoln
3:30pm
RESULTS....
Toowoomba Speedway AU)1 #N47 Marcus Dumesny 2 #Q55 Jayden Peacock 3 #Q54 Randy Morgan 4 #NQ7 Lachlan McHugh 5 #Q17 Luke Oldfield 6 #Q5 Cody Maroske 7 #Q2 Brent Kratzmann 8 #Q07 Aaron Kelly 9 #Q21 Nicholas Whell 10 #Q51 Tim Farrell 11 #Q11 Brodie Tulloch 12 #Q91 Taylor Prosser 13 #Q69 Mick Sauer 14 #Q18 Scott Genrich 15 #Q46 Dylan Menz 16 #Q45 Brant Chandler 17 #Q56 Sean Rose 18 #NQ69 Jason King 19 #Q88 Ryan McNamara 20 #Q65 Mitchell Gee Wingless Sprint...1 #9 Ryan Harris Wingless 2 #Q1 Casey O'Connell 3 #71 David Eggins 4 #36 Michael Butcher 5 #95 Jayden O'Toole 6 #47 Lachie Robertson 7 #91 James Barton 8 #80 Liam Atkinson 9 #12 Ben Manson 10 #25 Marin Kusturin 11 #77 Michael Reid 12 #6 Brett Russo 13 #10 Chris Catchpole 14 #22 Anthony Joyce Midget...1 #35 Michael Kendall 2 #11 Charlie Brown 3 #77 Bodie Smith 4 #6 Darren Vine 5 #34 Mitchell Rooke 6 #18 Nathan Mathers 7 #46 Chris Singleton 8 #81 Brad Dawson 9 #36 Cal Whatmore 10 #14 Kody Stothard 11 #15 Darren Dillon 12 #66 Barry Gibbes 13 #88 Scott Jeynes 14 #89 Rusty Whittaker 1/16

Simpson Speedway AU)Sprintcar All Stars...1 #W17 James Mcfadden 2 #V73 Charles Hunter 3 #V40 Rusty Hickman 4 #V11 Grant Anderson 5 #S27 Daniel Pestka 6 #V29 Michael Tancredi 7 #V88 Robbie Farr 8 #V44 Tim Van Ginneken 9 #V84 Brad Warren 10 #V60 Jordyn Charge 11 #N36 Eddie Lumbar 12 #D7 Mathew Reed 13 #V83 Chris Solomon 14 #SA95 Jarman Dalitz 15 #VA91 Daniel Scott 16 #SA11 Scot Enderl 17 #S33 Mark Caruso 18 #VA50 Jessie Nicholas 19 #V34 Brenten Farrer 20 #V95 Ryan Davis 1/16

Collie Speedway AU)SAWA 360 WA...1 #97w Mitchell Wormall 2 #60w Kaiden Manders 3 #5wx Daniel Hartigan 4 #50w Tom Callaghan 5 #42w Ben Butcher 6 #17wx George Eaton 7 #64wx Paul Peet 8 #60wx Tim Ryan 9 #20w Ryan Lancaster 10 #96w Aldo De Paoli 11 #9w AJ Nash 12 #36wx Vince Rosenthal 13 #9wx Stephen Adley 14 #31wx Phil Waters 15 #80w James Inglis 16 #21wx Troy Lawson 17 #25w Taylor Milling 18 #34wx Matt Boyd 19 #48wx Murray Iwanow 1/16
PRESS....
Friday January 15th

You can tell by the kindness of a dog how a human should be. Captain Beefheart
11:45pm
RESULTS....
Lucas Oil Chili Bowl)With slower traffic becoming a major factor in the closing laps, California's Justin Grant managed to hold off the charge of Kyle Cummins and Ricky Stenhouse, Jr. for his fourth career Chili Bowl preliminary night victory since 2017 on Friday's Driven2SaveLives Qualifying Night. "I had them side-by-side like six rows deep just trying to pick my way through and about had one guy slide me back on the last lap," chuckled a nearly out of breath Justin Grant of the closing laps and trying to keep point on the field. ASCS 1/15
3:00pm
PRESS....
Thursday January 14th
The 50-50-90 rule: Anytime you have a 50-50 chance of getting something right, there's a 90% probability you'll get it wrong. Andy Rooney
11:30pm
RESULTS....
Lucas Oil Chili Bowl)Winning for the seventh time since 2014, Oklahoma's Christopher Bell threw the iRacing/CB Industries No. 14 into high gear and ran away from the field through the closing laps of Thursday's John Christner Trucking Qualifying Night. ASCS 1/14
8:30pm
PRESS....
Wednesday January 13th

I like the dreams of the future better than the history of the past. Thomas Jefferson
11:30pm
RESULTS....
Lucas Oil Chili Bowl)Having to roll down a new car for his qualifying run after a massive flip during Tuesday's Vacuworx Invitational Race of Champion, the new Spike Chassis seemed to be a perfect fit as California's Rico Abreu rolled into Victory Lane for the sixth consecutive year on Wednesday's Circle City Raceway Qualifying Night. ASCS 1/13
6:30pm
PRESS....
Tuesday January 12th

Life is not a matter of holding good cards, but sometimes, playing a poor hand well. Jack London
11:50pm
RESULTS....
Lucas Oil Chili Bowl)Picking up his fourth Warren CAT Qualifying Night victory in as many years, Kyle Larson punched his ticket into Saturday's championship A-Feature for the 10th time since 2010. Larson's seventh overall preliminary night victory, the MAVTV No. 01 trailed Thomas Meseraull on the start with the pair quickly going slide for slide for the lead until the caution came on Lap 4 when Jonathan Beason's third-place run came to a close with a hard hit to the wall in the second turn. ASCS 1/12
PRESS....
DIRTVision)DIRTVision is excited to present race fans with the new Platinum FAST PASS annual subscription, which includes the Knoxville Nationals and a plethora of live World of Outlaws and DIRTcar events. World of Outlaws 1/12

Sprintcar All Stars AU)In what was already a "who's who" of sprintcar names local Warrnambool star Darren Mollenoyux and South Aussie Daniel Pestka have also secured 360 engines for this coming weekend. Dickson Motorsport are regular supporters of the All Star Challenge normally fielding an American for the show. This season they have joined forces with Molly to pilot the Distinct ICT, Brighton Volkswagen #V3 Cool. The season got off to a great start for them with Molly putting it on the podium for night 1 at Premier Speedway. Molly is almost of Simpson local and his knowledge of the Bungador bullring might pay to his advantage. Press Releases 1/12

Smileys Swap Meet)Smiley's Racing Products combined our Pre-Season Sale and Annual Swap Meet for ONE SUPER SATURDAY! It's Our Biggest Annual Event!! We are offering "deep discounts" to help our customers "gear up" for the 2021 racing season. Almost Everything is on Sale! Press Releases 1/12
3:30pm
PRESS....
Monday January 11th
In boxing, I had a lot of fear. Fear was good. But, for the first time, in the bout with Muhammad Ali, I didn't have any fear. I thought, 'This is easy. This is what I've been waiting for'. No fear at all. No nervousness. And I lost. George Foreman
11:40pm
PRESS....
Lucas Oil Chili Bowl)A statement win for Cannon McIntosh on Monday night, the Bixby, Okla. shoe opened the 35th annual Lucas Oil Chili Bowl Nationals presented by General Tire by wheeling the Keith Kunz Motorsports-Curb-Agajanian No. 71k to his second Cummins Qualifying Night victory in as many years. ASCS 1/11
8:00pm
PRESS....
Krikke Motorsport)Despite a mixed run throughout the WA Speedweek Series, Dayne Kingshott was still able to produce his season-best performance for the Krikke Motorsport team over the weekend at the Perth Motorplex with the duo's second podium finish of their 2020-21 season campaign. Press Releases 1/11

Sprintcar All Stars)Fresh off the news that JMac is competing at the Mainline DynoLog Dynamometers All Star Challenge two other heavy hitters have also nominated for the show. Robbie Farr will be driving for Victory Lane Racegear's Drysdale Chaff Mills, Ramsdale Wreckers, Mainline DynoLog Dynamometers J&J V88. Farr has been signed to run Avalon, Mt Gambier and Premier the following weekend so car owner Mat Eastham decided to include the All Star Challenge. Eastham is a regular supporter of the All Stars so it certainly isn't unusual to see him at the Challenge. Press Releases 1/11
1:00pm
PRESS....
Photos)Tommy Hein is in Tulsa for the Lucas Oil Chili Bowl and has his Hein Brothers Sunday night shots in SteelCity 1/11

Lake Ozark Speedway MO)Bookended by headlining open-wheel events, Lake Ozark Speedway is proud to release the 2021 season schedule with competitive weekend racing dates ranging from early-April until mid-October. Press Releases 1/11
Sunday January 10th
You can wake up every day and make today better than the last. Tommy Lasorda
11:30pm
RESULTS....
Saturday January 9th
You won't have Nixon to kick around anymore, because, gentlemen, this is my last press conference. Richard M. Nixon
4:00pm
RESULTS....
Maddington Toyota Series AU)American Brock Zearfoss came, saw and conquered. Driving the USA95 for WA car owner Sean Carren, Zearfoss won both feature races at the Perth Motorplex on Saturday night - on the back of winning the feature race at Ellenbrook Speedway last Saturday evening, to top the points for the six-night Speedweek series. Race Results 1/9

Avalon Raceway AU)1 #V68 Brett Milburn 2 #V90 Corey McCullagh 3 #V3 Darren Mollenoyux 4 #V48 Adam King 5 #VA88 Grant Stansfield 6 #V8 Bobby Daly 7 #V95 Ryan Davis 8 #V28 Andrew Hughes 9 #V75 Mitchell Smith 10 #V88 Andy Hibbert 11 #VA22 Leigh Mugavin 12 #V2 Domain Ramsay 13 #T62 Tate Frost 14 #V60 Jordyn Charge 15 #N36 Eddie Lumbar 16 #V72 Jacob Smith 17 #V32 Stephen Spark 18 #S27 Daniel Pestka 1/9

Bairnsdale Speedaway AU)VSC Sprintccars...1 #V5 Shane Steenholt 2 #V86 Justin Barton 3 #V98 Mark Noonan 4 #V83 David McKay 5 #V90 Andrew Nielson 6 #V28 Michael Evans 7 #V96 Danny Mayson 8 #V64 Eathan Bastain 9 #V88 Trent Nielson 10 #V47 Jeremy Kupsch 11 #V26 Koby Noonan 12 #V94 Craig Tucker 13 #V38 Steve McIntyre 14 #V16 Jack Van Bremen 15 #V15 Dave Dennison 16 #V49 Shaun Lyness 1/9

Victoria Wingless)Simpson Speedway AU...1 #V93 Travis Millar 2 #VX 14 Harry Ross 3 #V43 Daniel Storer 4 #VX50 Luke Weel 5 #S86 Kirby Hillyer 6 #V33 Luke Storer 7 #VX89 Christopher Temby 8 #V67 Christopher Halesworth 9 #S35 Mitchell Broome 10 #VX 20 Thomas McDonald 11 #V77 Alex Thomson 12 #VX97 Blake Walsh 13 #V98 Wayne Logue 14 #V66 Marc Evans 15 #VX5 Luke McCutcheon 16 #VX34 Adin Robertson 17 #V 95 Geoff Cook 18 #V36 Ashley Cook 19 #V81 Matt Bartlett 20 #S16 Joel Heinrich 1/9
PRESS....
USAC)If there's one particular moment that fully encapsulated the sense of pride and preparedness 2020 USAC Chief Mechanic of the Year Matt Hummel, Brady Bacon and Dynamics, Inc. undertake before, after and during a USAC AMSOIL National Sprint Car event, it was an early-summer night in June 2020 where the team's fortunes were put to the ultimate test. At that juncture, Bacon had yet to finish outside the top-ten and was just within earshot of the series point lead. A nasty flip by Bacon on the fourth lap of the feature that night seemingly spelled disaster at first glance with the car being returned to the team's pit with heavy damage on the hook. USAC 1/9

CRASH PAD)Almost mid-January. If you aren't hot and heavy into the rebuild season . . . . you're behind schedule! We at 812 Solutions know that the safety items for the new season are probably last on the agenda. That's ok. But rest assured that The Crash Pad seat insert is not a budget buster. Four basic kits that range from a little over $200 to a little over $300 that help Reduce The Risk of your race car from being a back buster! PPD – Performance, Price, and Durability is explained at www.crashpadus.com or reach a mature, friendly voice (that would be me) at 717-235-7250. 1/9

Speed Sport)Pennsylvania Sprint Car Ace Jerry Matus dies Saturday at age of 81. https://speedsport.com/1/9

Monarch Motor Speedway TX)The 2021 Monarch Motor Speedway schedule is now published for viewing! This season we have TONS of SPECIAL EVENTS and several touring series that'll keep you entertained all year long! Press Releases 1/9
Friday January 8th
Look up at the stars and not down at your feet. Try to make sense of what you see, and wonder about what makes the universe exist. Be curious. Stephen Hawking
4:00pm
PRESS....
Wednesday January 6th
Life is ten percent what happens to you and ninety percent how you respond to it. Lou Holtz
5:00pm
PRESS....
Len Sammons Productions)The bad news keeps rolling in for the Indoor Auto Racing Championship Series fueled by VP Racing Fuels competitors and fans. As a result of the ongoing COVID-19 pandemic and resulting mitigation efforts by the State of New Jersey the Indoor Auto Racing Championship Series events in Atlantic City, NJ at Boardwalk Hall and in Trenton, NJ at the CURE Insurance Arena have been postponed. The decision to postpone both events came after meetings with building management this afternoon. Current guidelines limit the capacity of both buildings to just 150 people with no spectators allowed. Press Releases 1/6

URSS)The Lucas Oil POWRi United Rebel Sprint Series Presented by Mel Hambelton Ford Racing is preparing to head into their sixteenth consecutive season of Sprint Car racing throughout Kansas and surrounding areas. The heat will be turned up come April, as the United Rebel Sprint Series releases a thrilling and aggressive tentative schedule. Many new tracks have been put into the upcoming events, such as US 36 Raceway in Osborn, Missouri, Bethany Speedway in Bethany, Missouri, and I-70 Motorsports Complex in Odessa, Missouri. Press Releases 1/6

Column)Joseph Terrell has his next column with a look back at the Tulsa Shootout and how competitive mini sprint racing is plus west coast news and notes.1/6

BR Motorsports Ignitioneering)The holidays are over and the 2021 race season is fastly approaching. BR Motorsports Ignitioneering has been hard at work developing new tooling and fixtures to incorporate there new 2021 updates. These updates are setting the standard of the industry with many of the top Outlaw, All Star & ASCS teams getting there magneto's & spark boxes blueprinted. 2020 was a different year but one thing that was common and that was Kyle Larson winning in the silva motorsports #57. Paul demands the best and that's why he chooses BR Ignitioneering to help get him into the winners circle. To find out how you can get the same great service and ignition dependability as Paul & Kyle visit www.brpromag.com or call 1-800-328-3333. "The Leaders In Sprint Car Technology "1/6

Speed Sport)Jake Swanson Joins Team AZ For USAC Sprint Car Season https://speedsport.com/1/6
Tuesday January 5th
I love the smell of juice boxes in the morning. Robert Duvall
2:00pm
PRESS....
Monday January 4th
The superior man blames himself. The inferior man blames others. Don Shula
11:30pm
PRESS....
12:30pm
RESULTS....
Western Springs Speedway NZ)Midgets...1 #1NZ Michael Pickens 2 #27M Hayden Williams 3 #10A Brad Mosen 4 #33A James Cossey 5 #91M Hayden Guptill 6 #99A Nathan Howard 7 #17A Ryan Baker 8 #98A Ryan O'Connor 9 #5A Brock Maskovich 10 #97C Jeremy Webb 11 #54C Jack Low 12 #22A James Earl 13 #84A Ben Cometti 14 #79A Max Guilford 15 #39A Peter Hunnibell 16 #9C Tom Lumsden 17 #72A Graham Standring 18 #7M Travis Buckley 19 #25M Aaron Hodgson 20 #6A Jayden Worthington 21 #12A Morgan McHugh 22 #67S Tyla Robins 23 #67A Breyton Davison 24 #93P Karl McGill Sprints...1 #2NZ Michael Pickens 2 #71A Jamie McDonald 3 #84P Dean Cooper 4 #98M Ryan O'Connor 5 #1NZ Jamie Larsen 6 #21A Kerry Brocas 7 #78A Daniel Eggleton 8 #23A Adam Child 9 #11A Raymond Griffin 10 #76A Steve Smith 11 #37H Nick Edmonds 12 #17H Glen Mitchel 13 #7M Travis Buckley 14 #78C Matthew Leversedge 1/4

Archerfield Speedway AU)1 #Q34 Kevin Britten 2 #N48 Jackson Delamont 3 #V98 Peter Doukas 4 #Q28 Allan Woods 5 #Q78 Andrew Corbet 6 #Q07 Aaron Kelly 7 #NQ7 Lachlan McHugh 8 #Q17 Luke Oldfield 9 #Q8 Brock Dean 10 #Q5 Cody Maroske 11 #Q88 Ryan McNamara 12 #N47 Marcus Dumesny 13 #Q46 Dylan Menz 14 #Q32 Mitch Gowland 15 #T22 Jock Goodyer 16 #Q54 Randy Morgan 17 #NS45 Jai Stephenson 18 #Q2 Brent Kratzmann 19 #Q59 Kevin Titman 20 #Q33 Callum Walker 1/4
PRESS....
Knoxville Raceway IA)Knoxville Raceway announced today that Superstar Racing Experience (SRX) will compete at the iconic half-mile dirt oval Saturday night, June 19, 2021. The announcement will be another first for the "Sprint Car Capital of the World" after adding the NASCAR Camping World Truck Series to its schedule for the first time in 2021, as well. Press Releases 1/4

POWRi)Continuing to pad the already impressive 2021 POWRi Lucas Oil Wingless Auto Racing Sprint League schedule the Missouri State Fair Speedway has added a second race to the yearly agenda. Sedalia Missouri's State Fair Speedway will run a pair of special events with POWRi WAR, initially on Thursday, July 29th with the Ollie's Bargain Outlet All-Star Circuit of Champions. Then again POWRi WAR will headline the Missouri State Fair Race on Sunday, August 22nd. Press Releases 1/4

PRI)Starting with this January 2021 edition of PRI Magazine, several new features and columns are introduced. Get expert opinions, answers to your questions, and differing points of view, with columns like Ask the Experts, Problem Solvers, Make the Case, and much more. Plus, Ford or Chevy? See how these two companies are laying the groundwork for an electrified showdown on the drag strip. Also inside this issue of the newly reimagined PRI Magazine: catch up with PRI President Dr. Jamie Meyer as he discusses the motorsports industry and an optimistic 2021; and a tech update on why piston rings are your motor oil's best friend.http://click.message.performanceracing.com/ 1/4
Sunday January 3rd
It's the job that's never started as takes longest to finish. J. R. R. Tolkien
2:00pm
PRESS....
Champion Brands)Champion Brands, LLC, a globally recognized industry manufacturer of chemicals, lubricants, brake fluids, motor oils and additives, announced this week a year-long 65th Anniversary Celebration in 2021. Highlights of the year will be sponsorship of national & regional auto races, product contests, promotions, and special events. https://www.championbrands.com/ Originally Lowe Oil Co. founded by Ralph Lowe in 1956, Champion Brands, LLC is a globally recognized industry leader in specialty lubricants. Champion produces and blends more than 350 products including fuel, oil and engine additives, brake fluids and motor oils for the automotive, heavy truck, racing, performance, industrial, commercial, agricultural and specialty markets. https://www.championbrands.com/products/ Press Releases 1/3

Maddington Toyota Series AU)Zearfoss zooms in on Speedweek crown American Brock Zearfoss, with four podium placings from four outings, is the leader of the WA Speedweek sprintcar series with two rounds remaining. Zearfoss claimed his first win at Ellenbrook Speedway in a twilight show on Saturday night from Queenslander Robbie Farr and Jason Kendrick. Press Releases 1/3

USCS)The 2017 United Sprint Car Series Mid-South region Rookie of the Year, Chase Howard from Nesbit, Mississippi has joined the three car Hagar/Proctor Racing team for their assault on the 35th annual Chili Bowl Midget Nationals in Tulsa, Oklahoma on January 11th-16th, 2021. USCS 1/3
Saturday January 2nd
The saddest aspect of life right now is that science gathers knowledge faster than society gathers wisdom. Isaac Asimov
1:00pm
RESULTS....
WA Speedweek)Round 4..Ellenbrook AU...1 #USA95 Brock Zearfoss 2 #V14 Robbie Farr 3 #11 Jason Kendrick 4 #60 Kaiden Manders 5 #25 Taylor Milling 6 #USA1 Lynton Jeffrey 7 #8 Andrew Priolo 8 #9 AJ Nash 9 #80 James Inglis 10 #79 Kris Coyle 11 #2 Dayne Kingshott 12 #41 Daniel Harding 13 #18 Trevor Jolly 14 #26 David Priolo 15 #96s Scott Bogucki 16 #17wx George Eaton 17 #83 Daniel Hartigan 18 #77 Brad Maiolo 19 #3 Callum Williamson 20 #14 Jason Pryde1/2

Toowoomba Speedway AU)1 #NQ7 Lachlan McHugh 2 #Q91 Taylor Prosser 3 #N78 Andrew Wright 4 #Q54 Randy Morgan 5 #Q5 Cody Maroske 6 #Q17 Luke Oldfield 7 #Q28 Allan Woods 8 #Q46 Dylan Menz 9 #Q59 Kevin Titman 10 #Q55 Jayden Peacock 11 #N47 Marcus Dumesny 12 #T22 Jock Goodyer 13 #Q78 Andrew Corbet 14 #Q88 Ryan McNamara 15 #Q33 Callum Walker 16 #NS15 Daniel Cassidy 17 #V98 Peter Doukas 18 #Q14 Mark Pholi 19 #N40 Chris McInerney 20 #Q21 Nicholas Whell 1/2

Solo Hobart Speedway AU)1 #T 55 Jamie Bricknell 2 #T 17 Jason Dawkins 3 #T 48 Nick Penno 4 #T 19 Jack Crossin 5 #T 6 Adam Garwood 6 #T 2 Scott Bissett 7 #T 10 Luke Redpath 8 #T 16 Adam Alexander 9 #T 20 Tony Clasener 10 #T 5 Mahtia Bissett 11 #TA 45 Brody Appleby 12 #T 4 Chase Redpath 1/2

Murray Bridge Speedway AU)Feature 1...1 #S27 Daniel Pestka 2 #S10 Steven Caruso 3 #S33 Mark Caruso 4 #S4 Lisa Walker 5 #S70 Max Vidau 6 #S85 Austin McDonald 7 #S93 Mike Fox 8 #S43 Daniel Puddy 9 #S41 Adrian Cottrell Feature 2...1 #S10 Steven Caruso 2 #S41 Adrian Cottrell 3 #S33 Mark Caruso 4 #S70 Max Vidau 5 #S4 Lisa Walker 6 #S27 Daniel Pestka 7 #S85 Austin McDonald 8 #S93 Mike Fox 9 #S43 Daniel Puddy 1/2

Archerfield Speedway AU)1 #33 Callum Walker 2 #7 Lachlan McHugh 3 #T22 Jock Goodyer 4 #07 Aaron Kelly 5 #65 Mitchell Gee 6 #5 Cody Maroske 7 #28 Allan Woods 8 #32 Mitch Gowland 9 #88 Ryan McNamara 10 #17 Luke Oldfield 11 #15 Daniel Cassidy 12 #8 Brock Dean 13 #51 Tim Farrell 14 #54 Randy Morgan 15 #42 Kristy Bonsey 16 #4 Brad Ayres 17 #46 Dylan Menz 18 #Q75 Darren Jensen 19 #Q78 Andrew Corbet 20 #59 Kevin Titman 1/2

Premier Speedway AU)1/1...1 #A1 Jamie Veal 2 #V90 Corey McCullagh 3 #V3 Darren Mollenoyux 4 #S97 David Murcott 5 #V37 Grant Anderson 6 #V70 John Vogels 7 #T62 Tate Frost 8 #S13 Brock Hallett 9 #NT25 Jye OKeeffe 10 #V25 Jack Lee 11 #V48 Adam King 12 #S20 Glen Sutherland 13 #V32 Stephen Spark 14 #VA88 Grant Stansfield 15 #V17 Dennis Jones 16 #V7 Paul Solomon 17 #V44 Tim Van Ginneken 18 #V75 Mitchell Smith 19 #V68 Brett Milburn 20 #S27 Daniel Pestka 1/2

Bunbury Speedway AU)Wingless...1/1 1 #41 Jye Mckenzie 2 #95 Ash Hounsfield 3 #WA1 Matt Iwanow 4 #16 Daniel Keen 5 #23 Tom Payet 6 #84 Daran Humfrey 7 #4 Dean Gittos 8 #9 Tom Britton 9 #58 Travis Sharpe 10 #21 Gavin Preen 11 #39 Jarad Glasson 12 #29 Chad Pittard 13 #8 Gareth Smith 14 #78 Matty Fellowes 15 #31 David Worroll 16 #2 Blake Iwanow 17 #13 James Bissaker 18 #27 Cody Dobinson 19 #30 Jason Worroll 20 #52 Lee Redmond 21 #73 Darryl George 22 #87 Jackson Condo 1/2
PRESS....
Friday January 1st
I am a kind of paranoid in reverse. I suspect people of plotting to make me happy. J. D. Salinger
5:00pm
PRESS....
Selinsgrove Speedway PA)Selinsgrove Speedway has released its 2021 schedule of events, offering 22 race dates from March through September as the historic oval celebrates its 75th anniversary season. And to commemorate its 75th year of auto racing, the oval will stage a special 75th Anniversary Race exactly 75 years from the date of the very first race ever run at the track back on July 20, 1946. The special Tuesday, July 20, 2021 commemorative anniversary event will feature the track's top two divisions throughout history, the popular 410 sprints and the super late models. Central PA 1/1

Coldren Motorsports)Lucas Wolfe has teamed up with Coldren Motorsports to run the All Star Series tour for the 2021 season. Sponsors and partners to be announced soon! I am looking forward to working with Lucas and the team that he has put together. I believe with their drive and racing experience that the 07 will have an outstanding season. We want to be able to hang out with the racing fans and the racing community soon! Hope to see everyone at a race track near you! Coldren Motorsports Team 1/1

Maddington Toyota Series AU)A big crowd at Bunbury Speedway was fixated on the #3 of Callum Williamson on the last few laps of the WA Speedweek feature race on Friday night as he stalked his prey - in the form of American professional Brock Zearfoss. The visitor to Australia led for much of the 30-lap journey and with three laps remaining he was closing in lapped traffic, slowing down his momentum as Williamson sniffed an opportunity and ran a higher line. Race Results 1/1
Thursday December 31st
I have a punishing workout regimen. Every day I do 3 minutes on a treadmill, then I lie down, drink a glass of vodka and smoke a cigarette. Anthony Hopkins
9:00pm
PRESS....