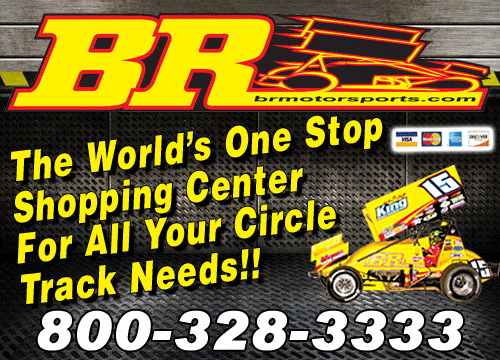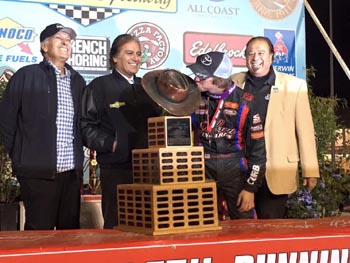 Tanner Thorson continues ‪‎Turkey Night‬ tradition after winning the 75th running of the iconic event at Perris Auto Speedway (Tanner Thorson Racing photo)
Latest News and Race Results
If you don't see it here yet, check the Message Board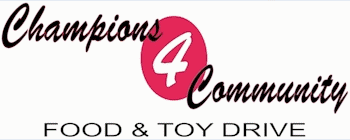 Saturday November 28th 2015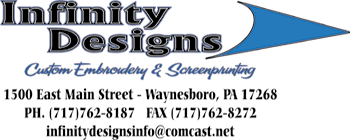 The Internet is just a world passing around notes in a classroom. Jon Stewart
2:30pm
RESULTS....
Friday November 27th 2015

Knowledge speaks, but wisdom listens. Jimi Hendrix
11:50pm
PRESS....
2:00am
RESULTS....
USAC)HONDA USAC NATIONAL & WESTERN MIDGET RACE RESULTS: November 26, 2015 – Perris, California – "75th Turkey Night Grand Prix" FEATURE: (98 laps) 1. Tanner Thorson, 2. Kyle Larson, 3. Damion Gardner, 4. Bryan Clauson, 5. Kevin Thomas Jr., 6. Tracy Hines, 7. Ronnie Gardner, 8. Trey Marcham, 9. Dave Darland, 10. Danny EbbertsUSAC 11/27
Thursday November 26th 2015
Happy Thanksgiving!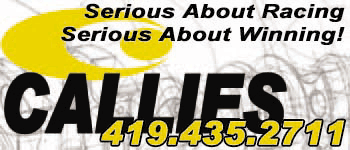 Don't worry about the world coming to an end today. It is already tomorrow in Australia. Charles M. Schulz
3:00pm
PRESS....
Top Gun Sprints)We would like to wish a Happy Thanksgiving to all of racing family and friends. Enjoy that turkey - you have two days to sleep it off!! Eagle Jet Top Gun Sprints will be racing at Bubba Raceway Park, Sunday November 29 in the 3rd Annual Thanksgiving Leftover Classic. Sunday will be the final appearance of the 2015 season for EJTGS at Bubba Raceway Park. Just two more races until our 2015 Champion is crowned. The race for first place is close – only 60 points separate Matt Kurtz and A. J. Maddox. Other positions in the top 10 are also very close. Joining the sprint cars in the 3rd Annual Thanksgiving Leftover Classic will be the Mini Sprints, Hobby Stocks, V8 Thunderstocks and E Mods. Pit gates open at 1 pm Grandstands at 2 pm Hot Laps at 3 pm Racing at 4 pm 11/26
Trail Way Speedway PA)As anticipation grows among fans and race teams, Trail-Way Speedway is in the final stages of preparation and planning for the 2016 racing season. Hanover's Trail-Way Speedway is proud to announce that all major divisions will be invited back for the 2016 racing season. Central PA 11/26
STARS)The 2015 STARS D'Arcy GMC season is now history and the Fifth Annual Awards Banquet was held at Chapin's East in Minooka, IL on Saturday, November 14, 2015 before a crowd of over 110 celebrants. Brad Greenup, who clinched his championship in the National Midget Division with his fifth win of the season in the season ending Alex Pruett Memorial, celebrated with his family and friends as he accepted his championship ring, courtsy of David Nelson Jewelry and Championship award.Press Releases11/26
Jamie O'Neill)There is a big travel distance between Darwin in the Northern Territory and Sydney in New South Wales. Starting from this Saturday night, Jamie O'Neill will be making regular trips to Sydney's Valvoline Raceway for the remainder of the 2015-16 season. Press Releases11/26
Ohsweken Speedway ONT)Ohsweken Speedway will be holding rules and registration meetings for all five of the track's weekly Friday night racing divisions on Sunday, December 6, 2015 at the Best Western Brant Park Inn located at 19 Holiday Drive in Brantford, Ontario. Press Releases11/26
WRE) Whitebread Racing Enterprises; would like to wish everyone a Happy Thanksgiving!!!! And don't forget Christmas is around the corner, and to get that extra special gift for that loved one at www.wreproducts.com made in America!! Get the advantage...11/26
Premier Speedway AU)It's now just over two months until the Lucas Oil 54th Australian Sprintcar Championship heads to Sungold Stadium, Premier Speedway, Warrnambool and now is your chance to purchase one of the best seats in the house, for what promises to be three amazing nights of Sprintcar racing with thanks to Lucas Oil, Red Ed's Sheds and the Sprintcar Control Council of Australia. With the Classic Marquee now booked to capacity, the opportunity exists for anyone to contact the Premier Speedway Club so that you can secure your seat in the Australian Championship Marquee! Seats only available until the limited capacity is reached! Each package will consist of venue admission for all three nights of racing (excludes Pit Upgrade Fees), a Race Program, a Complimentary Drink Upon Arrival, a Two Course Meal Each Night and one of the Best Seats in the Venue! Packages are $400.00 per person or Tables of 10 can be booked for $3,600.00. 11/26
Brady Bacon)Brady Bacon registered a win last Friday night at the Western World USAC event at USA Raceway near Tucson, Arizona. The win was #100 for the Hoffman Racing #69 team. The Broken Arrow, Oklahoma driver was busy all weekend, registering a total of five podium finishes in the six features he took part in. Tomorrow night, he will be aboard Frank Manafort's midget at Perris Auto Speedway's 75th Annual Turkey Night. Press Releases11/25
Wednesday November 25th 2015

There is always some kid who may be seeing me for the first time. I owe him my best. Joe DiMaggio
1:15pm
PRESS....
Steven Lines)Steven Lines and the Halls Motorsport team headed into last Saturday night's fourth round of the Eureka Garages & Sheds Series at Mount Gambier's Borderline Speedway loaded with confidence, but it turned out to be one of those forgettable nights. Press Releases11/25
Shaun Dobson)The solid start to the 2015-16 season continued for Shaun Dobson with a podium finish in last Saturday night's fourth round of the Eureka Garages & Sheds Series at Mount Gambier's Borderline Speedway in South Australia. In what was Dobson's second podium finish of the season, he battled at the pointy-end of the field for the entire 30-lap distance with eventual winner James McFadden, Brett Milburn and Darren Mollenoyux and in the end had to settle for third. Press Releases11/25
Bob Trostle)Visitation for the family and friends of Bob Trostle will be held from 2:00 to 4:00 p.m., Sunday, November 29, at Hamilton's Funeral Home, 605 Lyon Street, Des Moines. Funeral service will be 11:00 a.m., Monday, November 30, also at Hamilton's, with interment at Oakwood Cemetery in Pleasant Hill. Memorial contributions may be made to the National Sprint Car Hall of Fame and Museum in Knoxville, Iowa or to Taylor House Hospice in Des Moines. Condolences may be expressed at www.HamiltonsFuneralHome.com.11/25
Column)Pat & Bruce Eckel have part 2 of their season review in A Typical Weekend 11/25
Kaeding Performance) It's coming soon!!! The 26th annual Kaeding Performance Race Car Swap Meet at the San Jose Fairgrounds on Tully Road, will take place on December 5th 2015 at 8:00 a.m. This is the Swap Meet to come to, with vendors and buyers from all over California, Washington, Oregon, Nevada,Hawaii, Canada, Australia and New Zealand. So pack up all your racing parts or bring $$$ to find the best buys from the top teams in the Western States and beyond. To Pre-register, contact BF at (408)371-3031. Kaeding Performance will be hosting an Open House at their location 813 Cristich Lane in Campbell from 12 Noon to 6:00 p.m. following the Swap Meet. The Open House will include a buffet lunch,door prizes & Open House Specials. 11/25
Tracy Hines)Tracy Hines has been chasing a Honda USAC National Midget Series title for over 20 years, and has come very close to winning it on several occasions. He is in prime position this season, with just one race remaining, the 75th Turkey Night Grand Prix, which will again be held at Perris Auto Speedway in Southern California on Thanksgiving night. Press Releases11/25
AHG Series)All roads head to Quit Bunbury Speedway this Saturday night for round two of the Keenquip Southern Thunder Series that is also round five of the AHG Sprintcar Series. Brothers Brad and Jamie Maiolo, who have dominated the racing so far this season, head up the nominations. Apart from the 410 sprintcars there will also be a healthy field of 360 Sprintcars, as well as Speedcars. AHG Sprintcar nominations: 11 Jason Kendrick, 20 Ryan Lancaster, 27 Sean Zemunik, 44 Ben Ellement, 45 Daryl Clayden, 46 Lee Nash, 55 Darren Mewett, 57 Shaun Bradford, 73 Callum Williamson, 77 Brad Maiolo, 79 Scott Chatwin, 89 Kye Scroop, 90 Ryan Farrell, 97 Mitchell Wormall, 98 Jamie Buszan and 99 Jamie Maiolo. 11/25
Premier Speedway AU)This Saturday night, Sungold Stadium, Premier Speedway, Warrnambool will come alive as Round 2 of the Ultimate Sprintcar Championship Victoria blasts into life as a part of Round 5 of the Eureka Garages and Sheds Sprintcar Series, with a proverbial who's who set to certainly spice things up! Press Releases11/25
Allentown PA)Ironton Telephone Company with Avaya has signed to become the title sponsor of the inaugural running of the Allentown Indoor Auto Race to be held at the PPL Center on January 2, 2015 in Allentown, PA. In addition to Ironton's title sponsorship, company executive Rick Harring has decided to field a two-car Three Quarter (TQ) Midget team for the race bearing his firm's name. The drivers named are versatile auto racing legend Will Cagle of Tampa, Florida and SpeedSTR, Late Model and Legends driver Steven Nederostek, of Walnutport, Pa. Press Releases11/25
Oswego Speedway NY)As a part of the International Supermodified Association yearend banquet held at Turning Stone Resort Casino in Verona, NY this past Saturday, ISMA officials announced three upcoming dates for the winged Supermodified series at the Home of the Supermodifieds, Oswego Speedway, in 2016. The New England based series will first come to the 'Steel Palace' on Memorial Day Weekend for the second annual Port City 160 'Super Spectacle', which is also tentatively listed as ISMA's season opener on Saturday, May 28. Press Releases11/25
USAC)This Thursday, November 26th, Don Kazarian's Perris Auto Speedway will host the "75th Running of the Turkey Night Grand Prix." Presented by Agajanian Promotions and Oval Entertainment, the Honda USAC Western and National Midget Series will battle in one of the most prestigious and longest running motorsports events in the nation. This year, race fans will enjoy a more traditional format with qualifying, heat races, semi-main, and a 98-lap main event. The Pit Gates will open at Noon, the Front Gates open at 3:00pm, Time Trials is at 6:00pm, and Racing at "America's Premier Dirt Track" is scheduled for 7:00pm. For more event information, visit www.perrisautospeedway.com or call 951.940.0134. USAC 11/25
Tuesday November 24th 2015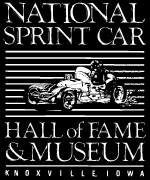 I get satisfaction of three kinds. One is creating something, one is being paid for it and one is the feeling that I haven't just been sitting on my ass all afternoon. William F. Buckley, Jr.
11:45pm
PRESS....
SOD)Crystal Motor Speedway has a unique place in the history of Engine Pro Sprints On Dirt presented by ARP. Crystal had already been in operation for 28 years when SOD was created and in its early days, well known sprint car legends like Rick Ferkel and Bobby Allen raced at Crystal. Current owner/promoter Ron Flinn has continued the long-time partnership between Crystal and SOD, leasing the track in 1989, then purchasing it in 1990. Ron stands tall among our partner promoters, both literally and figuratively. Ron is 6'8" tall, or as he describes it, 5' 20", and is an outstanding basketball player even at 73 years old! As a longtime, very successful promoter, Ron is recognized as a well-respected leader and innovator among his fellow promoters. The Crystal/SOD tradition will continue in 2016 when the Engine Pro Sprints On Dirt presented by ARP will once again appear at Crystal Motor Speedway on three dates, April 30th, July 16th, and September 3rd. The July 16th race will be the annual Mike Olrich Memorial. Mike was a SOD staff member and also served as series director at one time. The family tradition continues as Mike's daughter Taylor works with SOD now.11/24
I-30 Speedway AR)Weather wackiness has encompassed tracks throughout the U.S. in 2015 - including many major dirt track events. But that is not deterring I-30 Speedway in Little Rock Arkansas, as 2016 will kick off where 2015 was supposed to end, with the running of the Short Track Nationals on Thursday March 10 through Saturday March 12. The event will pay $15,000 to win on championship night. Complete event details will be posted soon at the track website www.I-30Speedway.com and on racing websites such as Hoseheads. Until then, have a safe and happy Holiday season! 11/24
Chase Johnson)Chase Johnson's first season in a 410ci sprint car went as planned. "I'd definitely call this year a learning year," he said. "We struggled quite a bit and that's the stuff that a first-year driver and a first-year team are going to have to go through. To be at a successful point you'll have to go through those learning curves and growing pains. We also had a few moments where we shined bright." Press Releases11/24
Terry McCarl)Terry McCarl is the latest standout driver to commit to racing throughout the 2nd annual Winter Heat Sprint Car Showdown next January at Cocopah Speedway. "I raced there with the World of Outlaws in 1991 at what was then called Yuma Speedway," he said. "I didn't win. I know that. I was driving for Country Builders Construction out in California. They are still a big part of my career today." Press Releases11/24
Ryan Smith)Ryan Smith had a breakout season in 2015. Smith capitalized on the momentum gained following his first career World of Outlaws Sprint Car Series feature victory late in 2014 by scoring a season-high four triumphs this year. Press Releases11/24
Brandon Hanks)Brandon Hanks earned more podium finishes, top fives and top 10s during 2015 than in any other season. "The biggest difference to me is the J-R1 cars," he said. "Ever since I got into the J-R1 cars we're more consistent. I've really felt comfortable with this new car. We learned a lot from it and we'll have some better runs in the future." Press Releases11/24
Eldora Speedway OH)Eldora Speedway's 63rd season will have a few notable additions, while maintaining the long-standing race traditions that have made the half-mile clay oval so historic since opening in 1954. There are 28 days of racing, plus the season opening "Test and Tune" which opens the track on April 9, 2016. As previously announced, the big three events are the 22nd $100,000-to-win Dirt Late Model Dream (June 9-10-11), 33rd $50,000-to-win Kings Royal Weekend (July 14-15-16) and the 46th running of the World 100 (September 8-9-10). The King Royal has expanded for the first-time to include Thursday night and will feature the $10,000-to-win "Jokers Wild" for the World of Outlaws. Press Releases11/24
Richard Vander Weerd)Closing out his 2015 season in Tucson, AZ during the Western World Championships, Richard Vander Weerd went toe-to-toe with the USAC National Sprint Car Series and closed his season out with a strong fifth place finish. "When it came down to the final night we were just one spot out of locking into the feature event again, but we were able to win the heat and move into the finale," Vander Weerd said." Press Releases11/24
1:45pm
PRESS....
CRASH PAD) Impact duration is very short and that makes spinal compression forces very high. Double the duration and you'll cut the force in half !! The Right Stuff in the CRASH PAD provides the needed space and the BEST compression resistance to Reduce Spinal Impact Forces. It's the material that TESTED BEST for the US Military for the same purpose. If there was something better, we'd use it. Lots more Information, videos, crash analysis, simple impact math, Dealers, Product information and Secure Online Ordering at www.802solutions.com.11/24
Danny Reidy)Last Saturday night Danny Reidy and the Mitchell Motorsport Team once again gained a handful of valuable USC QLD points as they finished fifth in the latest round of the Championship at Toowoomba. During the A-Main Danny drove a smart race as he avoided the carnage and survived multiple restarts to eventually finish fifth. Press Releases11/24
Brenten Farrer)Hot on the heels of his dramatic last lap win at the previous 360ci Sprintcar Allstars event at the Heartland Raceway at Moama Kilmore racer Brenten Farrer backed his maiden round win with yet another podium A-main finish last weekend. Farrer charged his way to a third placed finish at the Murray Bridge Speedway and as a result he maintained his lead in the overall series at it heads to the Sonic Speedway at Swan Hill for round four this Saturday night. Press Releases11/24
NMDOTY)Rico Abreu holds an eight-point lead over teammate Tanner Thorson in the National Midget Driver of the Year Championship, heading into Thursday's 75th annual Turkey night Grand Prix at Perris Auto Speedway. Darren Hagen trails Abreu by 55-points in third place. Spencer Bayston and three-time defending NMODTY Champion Bryan Clauson, also remain in mathematical contention in fourth and fifth place. A total of 160 points is available on Thursday. Press Releases11/24
Monday November 23rd 2015
Things do not happen. Things are made to happen. John F. Kennedy
11:50pm
PRESS....
IRA)The Bumper To Bumper IRA Outlaw Sprint Series held their annual awards banquet Saturday night at the Brookfield Inn & Suites. Twenty-one teams met the participation requirements making themselves point fund eligible, and all shared in the record IRA cash payout, and in the popular product drawing. Veteran Indiana racer Bill Rose made the weekly long tow worth it as his series leading twelve top five finishes, and twenty top ten's propelled him to his first ever championship, winning the title on the season's final night. Rose, the owner/driver of the #6, would take home the $10,000 championship check plus numerous other awards, including the Osborn & Son Trucking Fast Timer bonus for earning the most qualifying points throughout the season which included four fast times. IRA 11/23
Column)"Florida Speedweeks Dates Filling Up for 2016" by Richard Golardi Florida Open Wheel 11/23
Jackson Motorplex MN)The Jackson Motorplex IMCA Stock Car Nationals will be held Friday, September 23 and Saturday September 24, 2016. The announcement of this big race weekend caps an exciting 2016 schedule for the newly named facility in Jackson, Minnesota! Press Releases11/23
RacinBoys)The RacinBoys Broadcasting Network will return to the Tulsa Expo Center this winter to broadcast two marquee offseason events. America's Fastest Motorsports Website will provide live Pay-Per-View video of the 31st annual Speedway Motors Tulsa Shootout - Dec. 30 to Jan. 2 - and the 30th annual Lucas Oil Chili Bowl Nationals Presented by General Tire - Jan. 12-16 - inside the River Spirit Expo Center in Tulsa, Okla. Press Releases11/23
Sammy Swindell)Sammy Swindell has been winning sprint car races for four decades. A scaled-down schedule in 2015 didn't hamper that routine as Swindell picked up four feature wins - two in a 410ci sprint car, one in a 360ci sprint car and one in a midget. After announcing his retirement from full-time racing in August 2014, Swindell returned to the seat in a limited capacity this year. Press Releases11/23
Princess Race Wear)Princess Race Wear recently completed the process of moving into a larger facility, which was specially modified for the women's apparel company that is expanding into screen printing. "The demand has been so great during our first year that we needed a bigger shop and bigger machines to work efficiently," Princess Race Wear Founder Cheri Wheatley said. "We are a full-blown print shop. Everybody has been asking us about doing custom shirts and now we're able to offer that since we're in a bigger shop and can facilitate a bigger volume." Press Releases11/23
Sprint Dudes)SprintDudes is debuting a unique item that can appeal to both sprint car fans and drivers. SprintDudes has created a laser-engraved sprint car key chain, which is detailed on a high-quality two-layer outdoor plastic that is UV coated to reduce fade and wear. There are currently nine color combinations available with more options in the near future. The key chains are created from a copyrighted design and are shipped First Class in a padded envelope via USPS. Press Releases11/23
Eldora Speedway OH)The Eldora Speedway Championship Banquet is set for Saturday, January 23, 2016 in the Eldora Speedway Ballroom in Rossburg, Ohio. Doors open at 5 p.m. (EST), with opening remarks at 6:30 p.m., followed by the distribution of awards and over $30,000 in championship money and awards. Matt Westfall won the Eldora Late Model championship, while Travis Stemler took the Modified division. Rob Trent captured the Eldora stock car title. Press Releases11/23
Ryan Bernal)Ryan Bernal and his Mike Phulps Motorsports team were in action for one final weekend of action in 2015 as they took on the USAC National Series and USAC/CRA Series during the Western World Championships where Bernal would end up finishing in the 11th spot. Press Releases11/23
Eric Humphries)Kicking off a scheduled three-race weekend on Friday night at the Madera Speedway with the King of the Wing Series, Eric Humphries would experience a mechanical failure late in the feature event that would eventually sideline him for the rest of the weekend. Press Releases11/23
AHG Series AU)CONSISTENCY has helped keep Brad Maiolo on top of the points after four rounds of the 2015-16 AHG Sprintcar Series have been run and won. Maiolo banked maximum points at the Scardifields Smash Repairs King of Wings at the Perth Motorplex on Saturday night to slightly extend his lead over big brother Jamie who was second.
Perris Auto Speedway CA)When the historic 75th running of the Turkey Night Grand Prix rolls into Perris Auto Speedway on Thanksgiving Night, fans will be treated to a format change that they had requested with more action on the night for the Honda USAC National and Western States Midgets. In addition to the traditional qualifying, B main and 98-lap championship main, drivers will also have to run heat races giving fans more bang for their racing buck. Press Releases11/23
Triple X Race Co)XXX Gives Thanks this Week. At Triple X Race Components, we have a lot to be thankful for. 2015 has been a year of fantastic results for our drivers, including our five winners from this past weekend. Brady Bacon headlined the week with a win at the Western World Championship, giving Hoffman Auto Racing its 100th USAC victory. Simon Reichelt took his XXX 600 to a win in Australia, Renee Angel won in her XXX midget in Oregon and in New Zealand, Andy Erksine and Jamie Larson were both winners in XXX chassis. All told, this gives Team XXX 316 victories in a year that still has a lot of racing to go. We'll be closed on Thanksgiving and Black Friday so that our employees can enjoy time with their families – however, the online shopping center at www.xxxraceco.com is open all day, every day! Enjoy a wonderful Thanksgiving and make your plans to visit us at PRI in Indianapolis, Booth 3057! 11/23
Oswego Speedway NY)For the second consecutive year Oswego Speedway's prestigious Budweiser International Classic 200 for Novelis Supermodifieds will air nationally on Suzuki presents SPEED SPORT on MAVTV this Thursday, November 26 at 4:00 & 7:00 p.m. ET/PT. The one hour broadcast, featuring the world's most unique open-wheel short track racecars and the richest race in the world of Supermodified racing, will display 34 of the best open-wheel drivers in the country battling for 200-laps and a total purse of over $100,000. Press Releases11/23
Ohsweken Speedway ONT)The 2015 Ohsweken Speedway season was celebrated on Friday night with the annual awards banquet at Carmen's Banquet Hall in Hamilton. Glenn Styres was honoured as the champion of the Corr/Pak Merchandising 360 Sprint Car Division, while Dylan Westbrook was recognized as the Strickland's GMC Crate Sprint Car championPress Releases11/23
Sunday November 22nd 2015
I've always put my family first and that's just the way it is. Jamie Lee Curtis
11:45pm
RESULTS....
King of Wing)Kern County Raceway CA...#25J SIERRA JACKSON #91 BRYAN WARF #1 TROY DECAIRE #45 DAVEY HAMILTON #23 ROBERT STOUT #22A BOBBY SANTOS #21 MIKE STUTSMAN #61 KEVIN FEENEY #36 Ryan Burdett #14 MATT MANSELL #51 TRISTEN SPIERS #32 MITCH HOLTE #3T TOM BAKER #3F JIM BIRGOS #12 RON LARSON #26 AARON PIERCE #7 JIM HAMILTON #40 CODY GERHARDT #98 KEN HAMILTON #7H JOJO HELBERG #33 MIKE STEPHENS #8 DYLAN HUTCHISON 11/22
1:25pm
RESULTS....
2:45am
RESULTS....
King of Wing)Irwindale CA...#7 JoJo Helberg #22a Bobby Santos #25 Sierra Jackson #12 Ron Larson #8 Dylan Hutchison #22 Richie Larson #3f Jim Birges #36 Ryan Burdett #91 Bryan Warf #14 Matt Mansell #23 Robert Stout #3 Robert Beck #51 Tristan Spiers #40 Cody Gerhardt #32 Mitch Holte #98 Kenny Hamilton #3t Tom Baker #7 Jimmy Hamilton #26 Aaron Pierce #1 Troy Decaire #40b David Byrne 11/22
USAC)AMSOIL USAC NATIONAL & USAC/CRA SPRINT CAR RACE RESULTS: November 21, 2015 – Tucson, Arizona – USA Raceway - "48th Western World Championships" FEATURE: (30 laps) 1. Bryan Clauson, 2. Robert Ballou, 3. Brady Bacon, 4. Dave Darland, 5. Richard Vander Weerd, 6. C.J. Leary, 7. Justin Grant, 8. Tracy Hines, 9. Jerry Coons Jr., 10. Chris WindomUSAC 11/22
USAC)USAC SOUTHWEST & WEST COAST SPRINT CAR RACE RESULTS: November 21, 2015 – Tucson, Arizona – USA Raceway - "48th Western World Championships" FEATURE: (30 laps) 1. Brody Roa, 2. Brady Bacon, 3. Justin Grant, 4. C.J. Leary, 5. R.J. Johnson, 6. Bryan Clauson, 7. Josh Hodges, 8. Stevie Sussex, 9. Chris Windom, 10. Danny Faria Jr.USAC 11/22
Sprintcar All Stars AU)The Mainline DynoLog Dynamometers All Star Series had a thrilling night at Murray Bridge Speedway last night with Mark Caruso taking out a comfortable win. Daniel Evans in the SA44 Evans Family Racing home in 2nd and V34 Brenten Farrer rounding out the top three. Race Results 11/22
PRESS....
Knoxville Raceway IA)Nearly $300,000 in cash and contingencies were handed out Saturday night, November 21 at the 2015 Knoxville Raceway Championship Cup Series Banquet! The event, held at Prairie Meadows Racetrack and Casino in Altoona, Iowa played host to 700 attendees. The contingency package was headlined by a giveaway of eight chassis. Each owner in all three sprint car classes was awarded a contingency (see prize list with winners below). The Knoxville Raceway Charitable Organization (KRCO) again will provide insurance for all 2015 Knoxville point eligible drivers next season for wherever they may race. The KRCO will also provide each driver a $600 gift certificate to Simpson Racing Products. BillW's Knoxville News 11/22
Port Royal Speedway PA)The 2015 Port Royal Speedway track champions and top point finishers were honored at the annual Speedway awards banquet, held Saturday night, November 21 at the Port Royal Community Building. Feted was the champions: Lucas Wolfe, 410 sprints; Jeff Miller, 305 sprints; Mike Lupfer, super late models; Andrew Yoder, econo late models; and Jason Zook, xtreme stocks. Central PA 11/22
Lincoln Speedway PA)Lincoln Speedway track champions and special year-end awards were handed out at the Wyndham Garden York Hotel Saturday night, November 21st. The top ten finishers in the season-long point series for both sprint car divisions and special awards were distributed to rookies' of-the-year and most improved driver. Central PA 11/22
Saturday November 21st 2015
If you ask me to play myself, I will not know what to do. I do not know who or what I am. Peter Sellers
1:00pm
RESULTS....
King of Wing)Madera CA...#45 DJ Hamilton #22a Bobby Santos #40b David Brynes #7 joJo Helberg #1 Troy DeCaire #40 Cody Gerhardt #23 Robert Stout #26 Aaron Pierce #45s Tim Skoglund #12 Ron Larson #3 Robert Beck #8 Dylan Hutchinson #25J Sierra Jackson #14 Matt Mansell #3k Kyle Vanderpool #61 Kevin Feeney #21 Mike Stutsman #3t Tom Baker #98 Kenny Hamilton #36 Ryan Burnett #91 Bryan Warf #15 Eric Humphries #22 Richie Larson #56 AJ Russell 11/21
USA Raceway AZ)Brady Bacon and Josh Hodges stepped to the forefront on the second night of 48th Western World Championships preliminary action by capturing victories in Friday night's USAC Sprint Car feature events atop the 3/8-mile USA Raceway clay oval. After bagging a pair of runner-up finishes on Thursday night, Oklahoma native Bacon climbed to the top step of the podium by taking Friday's USAC National vs. USAC/CRA feature victory while New Mexico's Hodges bounced back from a vicious heat race flip in 410-ci action to wire the field in USAC Southwest vs. USAC West Coast 360-ci Sprint Car action. Race Results 11/21
AHG Series AU)BRAD Maiolo's name has been added to an illustrious list after he won the 34th Annual Scardifields Smash Repairs King of Wings at the Perth Motorplex on Saturday night. Not only did his win cement his name in the history books but it was also part of another LJM Racing 1-2 finish after big brother Jamie was second, reversing the result from the previous round at Quit Bunbury Speedway the week prior. Race Results 11/21
Column)Ron Rodda has Tucson AZ USAC Western World night 2 notes inFrom the Grandstand11/21
USAC)Brady Bacon capped Friday's "Western World Championships" preliminary night at USA Raceway with his seventh win of the season in AMSOIL National Sprint Car competition. The Broken Arrow, Oklahoma driver took charge just past halfway and held off Bryan Clauson to win by .377-seconds, making it the 100th USAC National feature victory for his Dynamics, Inc. - Hoffman Auto Racing team. USAC 11/21
PRESS....
Bob Trostle)Legendary sprint car mechanic and owner Bob Trostle passed away this morning at age 82. Bob had an outstanding career as a car owner with 2 Knoxville Nationals titles and 6 Knoxville Raceway Championships. Rest In Peace Bob. NSSN Story 11/21
Attica Raceway Park OH)Attica Raceway Park capped off an exciting 2015 season during the traditional awards banquet Friday where $63,000 in point fund money was handed out to 40 competitors in the four weekly divisions. Also, during the awards ceremony former sprint car driver and television race broadcaster Brad Doty was on hand to talk about the move of the Brad Doty Classic back to the Attica – where the event started in 1989 as a way to raise funds for Doty who had been injured in a sprint car crash at Eldora Speedway. The event, scheduled for Tuesday, July 12, will be sanctioned by the World of Outlaws. Press Releases11/21
1:30am
RESULTS....
USAC)AMSOIL USAC NATIONAL & USAC/CRA SPRINT CAR RACE RESULTS: November 20, 2015 – Tucson, Arizona – USA Raceway - "48th Western World Championships" FEATURE: (30 laps) 1. Brady Bacon, 2. Bryan Clauson, 3. Tracy Hines, 4. Robert Ballou, 5. Kevin Thomas Jr., 6. Dave Darland, 7. Chase Stockon, 8. Jerry Coons Jr., 9. Aaron Farney, 10. Damion GardnerUSAC 11/21
USAC)USAC SOUTHWEST & WEST COAST SPRINT CAR RACE RESULTS: November 20, 2015 – Tucson, Arizona – USA Raceway - "48th Western World Championships" FEATURE: (30 laps) 1. Josh Hodges, 2. R.J. Johnson, 3. Andy Reinbold, 4. Brody Roa, 5. Bryan Clauson, 6. Brady Bacon, 7. Charles Davis Jr., 8. Chris Bonneau, 9. Ronnie Clark, 10. Trey MarchamUSAC 11/21
PRESS....
Smith Titanium)When Pennsylvania's 410 sprint car driver Stevie Smith is not racing, he is working hard at growing his titanium fastener and rotor business. Smith Titanium offers the lightest and strongest titanium hardware on the market for sprints, midgets, micro sprints, dirt late models, modifieds, and trucks. You can now see all the company has to offer on the brand new website www.smithtitanium.com.11/21
Column)Pat & Bruce Eckel have part 1 of their season review in A Typical Weekend 11/21
Friday November 20th 2015
"We changed just about everything but the driver's seat tonight, and that's only because I own the car. Robert Ballou
1:00pm
RESULTS....
USA Raceway AZ)Robert Ballou and Justin Grant reigned victorious after a pair of superb USAC Sprint Car features that put the wraps on Thursday night's opening leg of the 48th Western World Championships at USA Raceway. While Ballou pounced on some late-race misfortune for Jerry Coons, Jr., to capture his 18th overall of win of the year in the 30-lap USAC National vs. USAC/CRA feature, Grant took command in the late going as well to take top honors in a frenzied 30-lap USAC Southwest vs. USAC West Coast 360 Sprint Car main event. Race Results 11/20
Column)Ron Rodda has Tucson AZ USAC notes inFrom the Grandstand11/20
2:40am
RESULTS....
USAC/CRA)The dream season for Robert Ballou continued on Thursday night at USA Raceway on the first night of the "Western World Championships." His drive on this night from 14th to win was his biggest charge of the year en route to a win, making it 13 AMSOIL National Sprint Car victories on the season to tie J.J. Yeley's incredible 2003 season for the second-most in history. "It's definitely been a fun season. I have to thank the people who got me going: my parents and then when they could no longer do it, Dallas Mulvaney and Jim Plew. We have worked really hard to turn this program into something like what J.J. had with Tony Stewart Racing, and it's cool to put up a big number like this. We obviously still have a couple things left to do. So many people have helped us make this happen, and I can't express enough gratitude to all of them, especially Derrick Bye for all of his hard work to keep us going," Ballou said. USAC 11/20
USAC SW/WC)USAC SOUTHWEST & WEST COAST SPRINT CAR RACE RESULTS: November 19, 2015 – Tucson, Arizona – USA Raceway - "48th Western World Championships" FEATURE: (30 laps) 1. Justin Grant, 2. Brady Bacon, 3. Gary Taylor, 4. Bryan Clauson, 5. Brody Roa, 6. Nick Aiuto, 7. Charles Davis Jr., 8. C.J. Leary, 9. D.J. Johnson, 10. Chris WindomUSAC 11/20
PRESS....
Selinsgrove Speedway PA)For the first time in 16 years, the All Star Circuit of Champions Sprint Car Series will return to Selinsgrove Speedway in 2016 for a classic showdown against the "Pennsylvania Posse" on Sunday, April 24. The All Star special, featuring a 30-lap A-main paying $5,000 to win, is one of three marquee events already slated for the popular 410 sprint cars next year at the historic Snyder County half-mile oval under the speedway's new promotional team. "Our 2016 schedule is coming together and will be highlighted by a number of special events like the All Star race for our fans," said speedway general manager Steve Inch. "We can't wait to see Tony Stewart's All Star series back at Selinsgrove." Central PA 11/20
Kaeding Performance) It's coming soon!!! The 26th annual Kaeding Performance Race Car Swap Meet at the San Jose Fairgrounds on Tully Road, will take place on December 5th 2015 at 8:00 a.m. This is the Swap Meet to come to, with vendors and buyers from all over California, Washington, Oregon, Nevada,Hawaii, Canada, Australia and New Zealand. So pack up all your racing parts or bring $$$ to find the best buys from the top teams in the Western States and beyond. To Pre-register, contact BF at (408)371-3031. Kaeding Performance will be hosting an Open House at their location 813 Cristich Lane in Campbell from 12 Noon to 6:00 p.m. following the Swap Meet. The Open House will include a buffet lunch,door prizes & Open House Specials. 11/20
Premier Speedway AU)Coming of a strong American season, Pennsylvania's Danny Dietrich will team up with Western Australian car owner Steve Crabbe for a tilt at the 2016 Lucas Oil Grand Annual Sprintcar Classic. Crabbe has hired Dietrich to pilot the SJ Crushing W56 entry, in the hope that Dietrich can bring to the team, the type of form that saw him claim 16 feature race wins throughout the 2015 American Season. Press Releases11/20
Ohsweken Speedway ONT)Ohsweken Speedway officials today announced that Clinton Geoffrey has been hired as the new General Manager for the Styres family-owned facility located in Ohsweken, Ontario. A long-time employee and announcer at the speedway, Geoffrey has played a role at Ohsweken since 1998. Most recently, he has served as a Director of Race Night Operations and announcer at both Ohsweken Speedway and Humberstone Speedway. Press Releases11/20
Sprintcar All Stars)Eight-time "Turkey Night Grand Prix" winner Ron Shuman serves as the Grand Marshal for this year's annual Midget racing classic at Perris (Calif.) Auto Speedway. The 75th edition of the race is slated for Thanksgiving night, Thursday, November 26, at the southern California speed plant. All of Shuman's wins came prior to the first "Turkey Night" appearance at Perris in 1996 and he recorded six wins at the now-defunct Ascot Park in Gardena, Calif. and two at the Bakersfield (Calif.) Speedway. Press Releases11/20
USAC)Eight-time "Turkey Night Grand Prix" winner Ron Shuman serves as the Grand Marshal for this year's annual Midget racing classic at Perris (Calif.) Auto Speedway. The 75th edition of the race is slated for Thanksgiving night, Thursday, November 26, at the southern California speed plant. USAC 11/20
Thursday November 19th 2015
As long as people will accept crap, it will be financially profitable to dispense it. Dick Cavett
3:00pm
PRESS....
The Cushion)Coming off an exciting and electric 3 days of racing at Perris Auto Speedway for the Oval Nationals, the USAC National & USAC/CRA Sprint Cars will trade slide jobs at USA Raceway in Tucson, AZ for another 3 days starting tonight.... all LIVE on TheCushion.com. "After how great the racing was last weekend, can't wait to see these guys battle again on the fast track of USA Raceway," commented T2 CEO, Ian Marvuglio. "It's special to watch how good these guys are and special is how the racing is going to be as we get to see the Championship battle unfold for 3 straight nights and crown the 2015 Champ on Saturday." Press Releases11/19
All Stars)The All Star Circuit of Champions will move ahead into the 2016 season with a full slate of scheduled competition, with race dates ranging from early February until late October. "America's Series" will headline 51 dates during the new year, visiting seven different states and nearly 30 different facilities along the east coast, Northeast and Midwest. As traditional, the All Star Circuit of Champions will begin their new campaign in the "Sunshine State" during the early weeks of February, showcasing talent on February 5-6 at Bubba Raceway Park near Ocala, Florida, as well as on February 10-11 at Volusia Speedway Park near Barberville, Florida. The four Florida dates will coincide with the annual Bubba Army Winter Nationals and DIRTcar Nationals. All Stars 11/19
Lance Dewease)The 2015 race season has officially come to a close for LD, and it did so with a very strong showing at the $10,000-to-win Susquehanna Speedway Final Showdown in a black #16. The Matt Campbell Racing, Harrington Body Shop, PPG Kayfield Auto Paints, Highlands' Powersports, #16 with his older brother, Kirk, turning the wrenches. Press Releases11/19
World of Outlaws)The World of Outlaws Sprint Car Series announced select dates for the 2016 kick-off tour which covers events following DIRTcar Nationals and brings the 'Greatest Show on Dirt' west to Texas, Nevada, Arizona and California. New to the schedule in 2016 after multi-year absences are Royal Purple Raceway in Baytown, Texas, Ocean Speedway in Watsonville, California and Bakersfield (Calif.) Speedway. DIRT/World of Outlaws 11/19
RPM Promoters Workshop)Stand-out RPM@Vegas presenter Mike Lyskowski has been added to the slate of speakers for the upcoming RPM@Indy Workshop, December 9, on the grounds of Indianapolis Motor Speedway. Promoters came away from Las Vegas describing Lysakowski as a highlight of the Workshop after he vividly illustrated their most common marketing gaffes in his presentation "Marketing To The Thick Slice," explaining how promoters communicate the wrong advertising and publicity messages to the wrong audiences. Lysakowski's presentation will replace the scheduled risk management session. Press Releases11/19
Skagit Speedway WA)Skagit Speedway along with the 2015 class champions are teaming up for the "Champions 4 Community Food & Toy Drive" this Christmas season. The six champion drivers will spend an afternoon shopping for food for the area food banks and toys for the community toy drive. "For many years Skagit Speedway has donated food and toys during the Christmas Season" commented track promoter Steve Beitler, "This year we want to get the champions and the fans and race teams of Skagit Speedway involved to support our surrounding communities". We are asking our fans and race teams to pledge their support at any level ($5, $10, $20, $50, $100) and track promoter Steve Beitler will match the funds 100% up to $2,000 to raise a minimum of $4,000 for the Food and Toy Drive. Together we can help a lot of families and children have a Merry Christmas! Fans and teams can donate by calling 360-724-3567 and place a pledge with a credit card or you can mail a check to: Skagit Speedway PO Box 911 Burlington WA 98233 11/19
Wednesday November 18th 2015
Life all comes down to a few moments. This is one of them. Charlie Sheen
11:45pm
PRESS....
Photos)Lots of Hein Brothers Photos from Charlotte NC & Perris CA are in SpeedShotz11/18
Champion Racing Oil)Champion Racing Oil, a globally recognized industry leader in performance lubricants for over 60 years, will have CARtoons Magazine editor and publisher Marc Methot signing autographs at Booth #1455 on December 10th - 12th at the Performance Racing Industry (PRI) Trade Show in Indianapolis. Press Releases11/18
Lucas Oil Speedway MO)Dan Robinson Wheatland, MO (November 17, 2015) - Long-time southwest Missouri sports journalist Lyndal Scranton has been named Public Relations Director for Lucas Oil Speedway, track General Manager Dan Robinson announced on Wednesday. Press Releases11/18
JJ Hickle)With the 2015 season wrapped up, JJ Hickle can sit back and reflect on a strong season. Though it was plagued with an injury in the late summer, Hickle was still able to have a strong year that saw him claim five feature event victories between Washington and Montana. Press Releases11/18
Brad Loyet)Brad Loyet is heading to New Zealand. The Sunset Hills, Missouri sprint car ace will compete in three events there. It will be his first sprint car competition in the country, but he is not a stranger to competing in New Zealand. He has campaigned a midget there on three occasions. Press Releases11/18
Eric Humphries)With a big three-race weekend on tap at the Madera Speedway, the Irwindale Speedway, and the Kern County Speedway this Friday-Sunday, S/E Motorsports, and driver Eric Humphries, are excited to welcome Bella Construction #1 in AG Solar aboard for what is promised to be an action packed stretch of races. Press Releases11/18
CRASH PAD)The Bone against Metal cage match usually ends with Metal winning. The researched solution in the CRASH PAD will Reduce Spinal Impact Forces against your seat bottom with the material that tested BEST for the US Military for that purpose. Any padding may look good but how it performs in the 1/10th second of impact determines whether bone or metal wins. Spinal Injury is the most common serious injury remaining in short track racing. Prepare for the unplanned crash NOW with a CRASH PAD in your seat. Cheaper than a helmet but just as important. Find lots of Dealers, more information and Secure Online Ordering at www.802solutions.com.11/18
Column)One Year on the Dirt with Nicholas Snyder" by Richard Golardi Florida Open Wheel 11/18
Brendan Scorgie)Like in any form of motorsport, sponsorship plays a big part is keeping a driver out on the track. Brendan Scorgie is certainly no different, and it's the sponsor support that is allowing him to contest his first interstate Sprintcar race meeting this weekend. Press Releases11/18
Steven Lines)It wasn't the top step of the podium in last Saturday night's $10,000 Jackpot Invitational at Geelong's Avalon Raceway, but Steven Lines was still fairly content with his third-place finish. The Halls Motorsport team driver fought hard throughout the unforgiving Jackpot Invitational format, but on a track where passing was kept to a minimum, Lines was pleased to be able to advance from his position five starting spot in the 12-lap feature race to snare the final spot on the podium. Press Releases11/18
Column)Duane Hancock has some end of season notes in Tri-State Outlook11/18
Perris Auto Speedway CA)A star studded field is expected for the historic 75th running of the Turkey Night Grand Prix for the Honda USAC National and Western Midget Series' at Perris Auto Speedway on Thanksgiving Night. The Thanksgiving Night 98-Lap Classic is the longest running and most historic midget race in the world. Heading the list of drivers is young NASCAR star Kyle Larson of Elk Grove, California. The winner of the 2012 Turkey Night Grand Prix, Larson stated his intentions to race at the famous Riverside County Clay oval on Thanksgiving in National Speed Sport News earlier this week. Press Releases11/18
Winter Heat Sprint Car Showdown)A trio of World of Outlaws Sprint Car Series stars switched rides last week following the conclusion of the 2015 season. Joey Saldana, Paul McMahan and David Gravel will each drive for a new team in 2016 and all three drivers have confirmed that their debuts will be at the 2 nd annual Winter Heat Sprint Car Showdown Jan. 1-2, Jan. 5 and Jan. 8-9 at Cocopah Speedway. Press Releases11/18
Brandon Hanks)Brandon Hanks rebounded from a sour start to the night last Saturday during the USCS Fall Nationals at Riverside International Speedway, where he wrapped up his 2015 season with a top-10 result. The night began with the David Smith Racing entry finishing where it started - sixth - in a USCS heat race on the quarter-mile oval. Press Releases11/18
Ray Allen Kulhanek)Ray Allen Kulhanek sure knows how to have fun. Kulhanek entered last weekend's 20th annual Texas Grand at Royal Purple Raceway, where he piloted a sprint car for Randy Allen and a street stock for Mark Frazier, looking to unwind following a hectic season in his sprint car. He won three of four features and would have swept the weekend if not for a late-race incident. Press Releases11/18
Oswego Speedway NY)Leon Shapiro Motor Sales has announced they will again supply a Ram Truck as "The Official Safety Truck & EMS Vehicle" of the Oswego Speedway in 2016. Todd Shapiro, third generation dealer stated "Shapiro Motors has been proud to support the Oswego Speedway's effort on safety for competitors and spectators for over two decades by supplying an official vehicle each racing season." Press Releases11/18
Brent Marks)The 2015 season ended on a solid note for Myerstown, Pennsylvania's Brent Marks, earning a top-ten finish during the $10,000-to-win, Final Showdown at Susquehanna Speedway Park on November 14. The "Myerstown Missile" crossed under the checkers ninth in the final rundown, solidifying himself on the feature starting grid with a victory during heat race competition. The Final Showdown officially capped off the 2015 season for Brent Marks Racing, leaving the BAPS Auto Paint & Supplies, Creekside Auto Sales, Fredericksburg Eagle Hotel, Diamond Toyota, Russell Heller Builders, No. 19M team anxious to begin the rebuilding process for 2016. Press Releases11/18
Brock Zearfoss)Like many of Pennsylvania's open wheel competitors, Brock Zearfoss ended his 2015 campaign during Susquehanna Speedway Park's Final Showdown on Saturday, November 14; one last opportunity to secure a victory in 2015, as well as earn a career high payday. Despite not reaching victory lane during the 30-lap, $10,000-to-win, Final Showdown main event, Zearfoss made the most of his third start for Rob Warko Racing and earned a tenth place finish during feature action. Press Releases11/18
11:30am
PRESS....
Tuesday November 17th 2015
If your mother cooks Italian food, why should you go to a restaurant? Martin Scorsese
5:00pm
PRESS....
Brady Bacon)A second place finish and two sixth place runs at the Oval Nationals at Perris Auto Speedway in Perris, California last weekend have Brady Bacon and the Hoffman Racing #69 team ready for this weekend. The USAC National Sprint Car Series will cap 2016 with three nights of racing at the USA Raceway near Tucson, Arizona this Thursday through Saturday night. Press Releases11/17
Jonathan Allard)Fresh off of winning his final race in the United States just one week ago, Jonathan Allard rode the momentum all the way to New Zealand on Saturday night where he picked up the Auckland Championship at the Springs Speedway. "We were awesome all night, and I have to thank my guys for making sure everything was ready to go when I arrived in New Zealand early last week," Allard said. Press Releases11/17
Richard Vander Weerd)Visalia, CA driver, Richard Vander Weerd had a very consistent Oval Nationals over the weekend, and when the three-day event came to a close Vander Weerd took the final checkered flag with a 12th place finish. "Overall I thought it was a good Oval Nationals for our team," Vander Weerd said. "We were really competitive every night, and were able to take care of business in our heat races and move directly into each feature event." Press Releases11/17
ND TECH SHOCK DYNOS/Heckman Motorsports) We will be at the Parts Peddler Trade show in Syracuse, NY on November 20 thru 22. We are looking forward to seeing all of our northeast customers there, as well as some new ones. Stop by, and let us show you how our dynos work and get special pricing on items sold at the show. We have 92 documented feature wins in 2015 with our custom valved Bilstein shocks. Stop by and see us for your shock needs. We have the ability to work on any Bilstein shock with or without a schrader valve. See you all there! 11/17
Trey Starks)Trey Starks had a breakout year in a big way during the 2015 season. Starks registered career highs with eight feature wins, including triumphs in five different states, as well as 30 top fives and 35 top 10s. He also captured his first career championship by claiming the Western Sprint Tour title. Press Releases11/17
Ryan Smith)Ryan Smith captured his 26th top 10 of the year during his season finale last Saturday at Susquehanna Speedway Park. The event began with Smith drawing a high number, which sent him onto the track as one of the final qualifiers. "I went out late," he said. "It was going to be tough to catch the top six (which locked into the first three rows of the feature). The track kind of slowed up. I just couldn't get locked in going out that late. I knew it'd be an uphill battle all day." Press Releases11/17
Dale Blaney)Dale Blaney certainly met his lofty goals during the 2015 campaign. "At the beginning of the year I had a few goals," he said. "The first goal was to win the All Star championship and we accomplished that. My second goal was to win a World of Outlaws race and we accomplished that. The third goal was to win a major race, whether it be Knoxville Nationals, Kings Royal, National Open, and I feel we did that at the Don Martin Memorial Silver Cup. I felt like everything we wanted to do this year we did." Press Releases11/17
Derek Hagar)Derek Hagar's season in his own sprint car ended on its side last Saturday during the USCS Fall Nationals at Riverside International Speedway. "We were running seventh when we got crashed," he said. "It's a little bitter. You always want to go into the offseason on a good note, but you can't always come out on top. Things don't always fall the way you want." Hagar kicked off the USCS event by advancing from fifth to third place during a heat race. Press Releases11/17
World of Outlaws)The 2015 World of Outlaws Sprint Car Series season has officially drawn to a close. The historic season saw Donny Schatz add his name to the record books and join some of the most elite names in the history of motorsports. Through 75 races, 2015 is a season no one will soon forget. These are the numbers that defined the year. DIRT/World of Outlaws 11/17
Monday November 16th 2015
People come into your lives who you have a good time with, and time goes by and you still have a good time with them and you do stupid stuff with them. To me, that's life. Danny DeVito
10:00pm
PRESS....
2:00pm
PRESS....
Kear's Speed Shop)The Annual Open House is scheduled for Saturday, November 21, 2016. Raffle tickets are on sale for the drawing at 3:00 pm which includes the Grand Prize:$2000.00 Kear's Gift Certificate, 2nd Prize:KSE Gen 2 Power Steering Gear, 3rd Prize:Set of HRP Wings, 4th Prize: 4 PRO Shocks, 5th Prize:Wilwood Inboard Stainless Steel Brake Kit, and 6th Prize: Bell GTX 3 Helmet. Tickets are $5.00 or 6/$25.00. You do not have to be present to win. Proceeds to Community Hospice Care.The speakers start at 9:00 am and include reps from Maxim Chassis, Wilwood Brakes, Pro Shocks and Hoosier Tires. Come get your questions answered and see what is new for 2016. Place your order for a new Maxim Kit and get a chance to win a $1000.00 gift certificate from Maxim Chassis! Sales, food, door prizes and racing simulators. Hope to see you there.11/16
Marysville Raceway CA)Annual racers swap meet...Saturday November 28, 2015 Starts at 7am and ends 2 pm. Rain or shine. All cars and parts welcomed to sell. If it races it can be sold! Located at the Marysville Swap Meet area Vendor spots are $35.00. Free to attend. Free to Park. Call for more info (530) 350 - 7275 1468 Simpson Lane / Marysville, CA 95901 11/16
Dirt Track Heroes)Quaker Steak & Lube, or The Lube(r) to loyalists, the award-winning casual dining concept known for its Best Wings USA and over 25 signature sauces, has signed on as the lead sponsor for the 9th Annual Dirt Track Heroes Car Show. This very popular event will again take place at the Phillipsburg, NJ Mall, Route 22 East from March 6 to March 12, 2016. This event remains the most popular annual event at the Phillipsburg Mall. Press Releases11/16
National Parts Peddler)The 36th Annual National Parts Peddler Racing Show and Auction is full-speed ahead for November 20-21-22 in Syracuse, New York. The New York State Fairgrounds will again host the giant three-day motorsports event in the Center of Progress building. http://www.centralnymotorsports.com 11/16
Chase Dietz)Third generation open wheel racer Chase Dietz officially concluded his 2015 season during the recent weekend, ending his eight-month campaign on top of the podium during Susquehanna Speedway Park's Final Showdown. The Final Showdown, celebrated as Pennsylvania's final sprint car event of the year, featured a full program of 358 and 410 sprint car competition on Saturday afternoon, November 14. Dietz entered both portions of the Saturday afternoon program, finishing 18th during the 410 main event and first during the 358 main event; Dietz's sixth feature victory of the 2015 season and fifth during 358 sprint car competition. The York, Pennsylvania, native rallied from sixth to win the $2,000 top prize for car owner Troy Godfrey, taking command on lap-13 and never looking back. Press Releases11/16
AHG Series AU)WE have a new leader in the AHG Sprintcar Series with Brad Maiolo now on top thanks to his second place in Saturday night's feature race at Quit Bunbury Speedway. Claiming his second podium finish in a week has helped the younger of the two Maiolos to build up a solid points bank. He has 578 points to lead from Jamie Maiolo on 570, Shaun Bradford 562, Ben Ellement 558 and Kye Scroop and Lee Nash on 552 each. Press Releases11/16
NSL)The FVP National Sprint League will begin 2016 where it did its inaugural season! The 34 Raceway near West Burlington, Iowa will host the series' season opener again on Saturday, April 9! This time, competitors will be gunning for $5,000 to win! The popular 3/8-mile banked oval always offers a racy surface, and that was on display in the inaugural race for the NSL last season. Forty of the best drivers in the Midwest and the nation gathered for the historic race. The feature saw Wayne Johnson capitalize on a 360 spin by leader Terry McCarl to take the win. Brad Loyet, Bryan Clauson and Tim Kaeding (from 15th) followed McCarl in the top five. National Sprint League 11/16
CRASH PAD)What would you do if you knew you were going to crash hard on the frame bottom? If you had time to prepare you would want compressible material under your butt and the thicker the better! The CRASH PAD uses the material that Tested Best for the US Military to Reduce Spinal Impact Forces just like that. No one plans to crash but... Stuff Happens !!! So Prepare NOW, just in case things don't go as planned. Put a CRASH PAD in your seat Before not After. A long list of Dealers, lots of information, and Secure Online Ordering are available at www.802solutions.com. 11/16
Sunday November 15th 2015
Don't speak evil of someone if you don't know for certain, and if you do know ask yourself, why am I telling it? Johann Kaspar Lavater
3:00pm
RESULTS....
King of Wings)Stockton CA....1 40 Cody Gerhardt 2 45 DJ Hamilton 3 15 Eric Humphries 4 8 Dylan Hutcihson 5 23 Robert Stout 6 6 Justin Segura 7 98 Kenny Hamilton 8 10 Anthony Simone 9 7 Jimmy Hamilton 10 3t Tom Baker 11 9x Bobby Dalton 11/15
Penn Live)Danny Dietrich continues Susquehanna Speedway Park dominance, earns $10,000 Final Showdown win http://www.pennlive.com/11/15
Susquehanna Speedway Park PA)The 6th Annual Final Showdown for the 410 Sprint Cars at the Susquehanna Speedway Park on Saturday afternoon, November 14 went to Danny Dietrich of Thomasville. York's Chase Dietz took the 358 Sprint Car portion as well claiming the 20-lap feature event. Central PA 11/15
USAC/CRA)Bryan Clauson overcame a trying weekend to put yet another crown jewel event on his impressive list of wins in Saturday's 20th Annual Budweiser "Oval Nationals" presented by All Coast Construction at Perris Auto Speedway. The Noblesville, Indiana driver caught a break with the two race leaders being swept up in a crash just past halfway before absolutely decimating the field on the way to a 6.542-second victory in the B&H Contractors - Dooling Machine #63 Spike/Fisher. USAC 11/15
USCS)Benton, Arkansas' Tim Crawley closed the 2015 United Sprint Car Series filtercharged by K&N season with a dominating performance on Saturday night, leading 35 of the 40 laps in the K&N Filters Fall Nationals 40 at Riverside International Speedway en route to his fifth series win of the season. Crawley passed Cordova, Tennessee's Morgan Turpen on lap six and led the rest of the way for his 76th career victory in USCS 360 sprint car competition. USCS 11/15
PRESS....
Photos)Weekend photos are in SpeedShotz 11/15
The Speedway Motors/Champion Racing Oil Central PA Sprint Cars ran their final race of the 2015 season Saturday November 14th at Susquehanna Speedway Park. Danny Dietrich won the feature for his 16th win of the season. Justin Henderson finished 2nd with Lance Dewease 3rd and 2015 point champion Greg Hodnett 4th. 2015 Speedway Motors/Champion Racing Oil Central PA Sprint Cars champion Greg Hodnett's title is his sixth in seven years and seventh overall. There were 92 races with it possible for a driver to compete in 75 of them. 33 drivers won races, and 92 drivers earned points.Speedway Motors/Champion Racing Oil Central PA 11/15
SOD)SOD FAQ #3 – All about the 2016 SOD spec tiresPress Releases11/15
RPM Promoters Workshop)Elvis tribute artist Joey Franklin and the inimitable Kenny Wallace help promoters celebrate the return of the RPM Promoters Workshops to Las Vegas following a 37-year absence. Then, promoters gathered at the RPM@Vegas Promoters Workshop, at the Palace Station Hotel & Casino, got down to business focusing on drawing more cars and selling more tickets in 2016. Press Releases11/14
2:00am
RESULTS....
USAC)AMSOIL USAC NATIONAL & USAC/CRA SPRINT CAR RACE RESULTS: November 14, 2015 – Perris, California – Perris Auto Speedway - "20th Annual Budweiser Oval Nationals presented by All Coast Construction" FEATURE: (40 laps) 1. Bryan Clauson, 2. Dave Darland, 3. Damion Gardner, 4. Tracy Hines, 5. Robert Ballou, 6. Brady Bacon, 7. Jon Stanbrough, 8. Chris Windom, 9. Chase Stockon, 10. Brody RoaUSAC 11/15
Desoto Speedway FL)Troy DeCaire wins the final 2015 sprint car race at Desoto Speedway over 2nd place Dave Steele, Mickey Kempgens in 3rd place 11/15