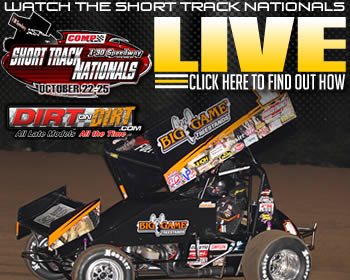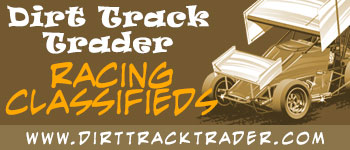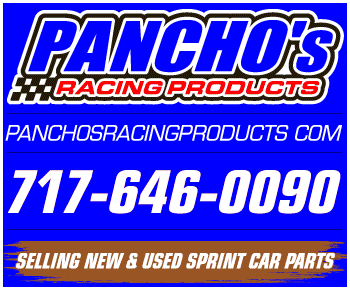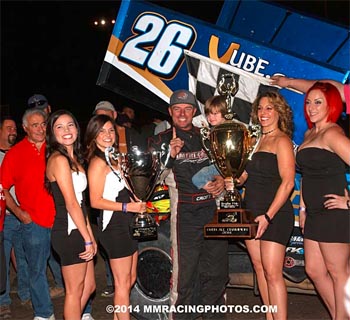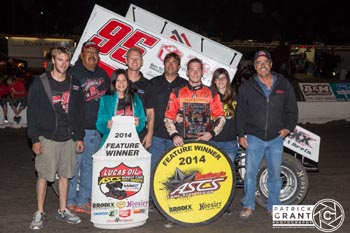 Willy Croft in victory lane after winning the 21st Annual Trophy Cup held at Tulare Thunderbowl Raceway (M&M Photo) Matt Covington is joined by family, crew, and sponsors after winning the 41st annual Devils Bowl Winter Nationals. (ASCS / Patrick Grant)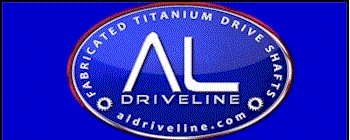 Latest News and Race Results
If you don't see it here yet, check the Message Board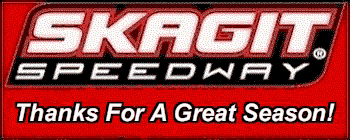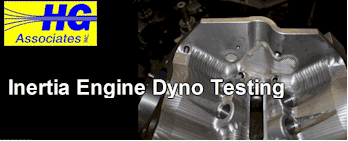 Monday October 20th 2014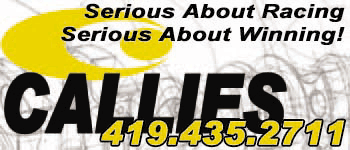 When you're mad at someone, it's probably best not to break his arm with a baseball bat. Evel Knievel
11:20pm
PRESS...
Drivers/Sanctions/Tracks
5:00pm
RESULTS...
TBARA)Bushnell's Shane Butler grew up watching his father Stan race against sprint car legend Frank Riddle. Butler made a move on the final turn of the final lap of Saturday night's Safety-Kleen TBARA 40-lap Frank Riddle Memorial at Desoto Speedway that would have made Riddle proud, grabbing the lead less than 300 feet from the finish to take the win. Race Results 10/20
Column)Pat & Bruce Eckel have 3 days at the Trophy Cup in A Typical Weekend 10/20
PRESS...
Drivers/Sanctions/Tracks
Kevin Swindell)With a rare weekend off from the NASCAR Nationwide Series, Kevin Swindell will pilot Donnie Cooper's famed No. 01 sprint car during the 27th annual COMP Cams Short Track Nationals Presented by Hoosier Tires this weekend. It will mark the first time Swindell has driven for Cooper, who has claimed multiple Short Track Nationals victories at I-30 Speedway in Little Rock, Ark. The premier 360ci event featuring the Lucas Oil ASCS National Tour runs Wednesday through Saturday at the quarter-mile track. Press Releases10/20
Henry Van Dam)Henry Van Dam called the 21st annual Trophy Cup a solid weekend. "It was a touch disappointing because I think we had a shot at being in the top 10 in points, but overall it was a good weekend," he said. "It was a lot of fun." Press Releases10/20
Jonathan Allard)His final race weekend in the United States did not quite go as he had hoped, but Jonathan Allard grinded all weekend, and raced his way in to the feature event and ended up 17th in Trophy Cup points. "It was just a tough weekend all around," Allard said. "We were okay on Thursday night, and Friday night I made a mistake in our heat race, but we sat 20th in points going in to Saturday night." Press Releases10/20
Steven Tiner)Steven Tiner put together a very strong 2014 Trophy Cup, as he worked his way to a ninth place finish in the feature event on Saturday night, netting him a ninth place overall finish in the Trophy Cup. "We had a really good weekend, overall," Tiner said. "We had some mechanical issues on Friday night, but we were still good enough with our Thursday night results to lock into the feature event." Press Releases10/20
Kyle Hirst)The Trophy Cup offers a very unique, and tough, format, and Kyle Hirst and his Roth Motorsports team showed consistency as Hirst ended up finishing seventh in overall Trophy Cup points, after winning the C, B, and A, on Thursday night, fourth on Friday night, and 10th from the last row on Saturday night. Press Releases10/20
Carson Macedo)After an ugly wreck at the Thunderbowl during the Cotton Classic, Carson Macedo and his Tarlton Racing team rebounded quite well as the Lemoore, CA driver ended up finishing fourth overall in the Trophy Cup after a sixth place effort during Saturday night's feature event. "We got into a wreck on Thursday night which I wish would not have happened because Paul Baines gave me a great car all weekend," Macedo explained. Press Releases10/20
Willie Croft)The unique thing about the Trophy Cup Saturday night A Main is the race within a race. Often times fans watch the battle for the race lead, as well as watch the top point earners charge from the back as they eye the Trophy Cup Championship. Saturday night, Willie Croft was able to claim both, as he charged from sixth to pick up the race win, as well as earn the cool $20,000 To Win Trophy Cup. Press Releases10/20
Brad Loyet)The good news is, Brady Loyet and the Vacuworx Global/Miller Truck Lines #o5 had a fast racecar at Devil's Bowl Speedway in Mesquite, Texas last weekend. The bad news is, while going for the win in Saturday's Winternationals finale, the power plant gave in. That cut the Sunset Hills, Missouri driver's point lead with the Lucas Oil ASCS National Series, but he still holds an advantage heading into the last four point races in November. The team has a couple of weeks off to prepare for the stretch run. More importantly, Brad will be marrying his fiancé Cassie this weekend. Press Releases10/20
Chad Kemenah)The end of the 2014 Sprint Car season is near, car owners, drivers, and teams are already getting things ready for the 2015 season. Car owners Rob and Rita Hunter are proud to announce they have hired Chad Kemenah to drive the Brilex, Seneca Energy Corp., Nighthawk Holdings Berlin Natural Bakery No.10H sprint car in 2015, but that's not all. Brian Kemenah will also be joining the Hunter Racing Team as there Crew Chief. Press Releases10/20
Short Track Nationals)It's Short Track Nationals week. A span of time that includes four nights of the world's most intense racing action with more than $100,000 in cash distributed over the course of the prestigious event. The racing action at Little Rock's I-30 Speedway gets under way with the Second Annual STN Open on Wednesday night with the 27th Annual COMP Cams Short Track Nationals presented by Hoosier Tires officially getting under way with the first of two preliminary nights on Thursday. Press Releases10/20
Stockton Dirt Track CA)Dash for Cash money is up to $5500 for November 1 at the Stockton Dirt Track, to be split up between KWS & Civil War! The breakdown will follow. Thanks to Sunnyvalley Smoked Meats, Reeves Sand & Gravel, Panella Racing Engines, Don from Modesto Steel & Nasamento Motorsports for their support.10/20
Stockton Dirt Track CA)The 31st annual Tribute to Gary Patterson is set to cap the Stockton Dirt Track season in a huge way coming up on Saturday November 1, as both the King of the West 410 Sprint Car Series champion and the Civil War 360 Sprint Car Series presented by Flowmaster titlist will be crowned at the 3/8 mile clay oval. Last season's inaugural Tribute to Gary Patterson in Stockton saw Rutherford's Rico Abreu claim the King of the West Series finale, while San Jose's Tim Kaeding won the non-sanctioned Winged 360 Sprint Car portion of the night. Press Releases10/20
USAC)R.J. Johnson's pursuit of the 2014 USAC Southwest Sprint Car championship will resume November 1 with an appearance at Arizona Speedway in Queen Creek, Ariz. He emerged from last Saturday night's race at Peoria, Ariz. with a 116-point margin over Josh Pelkey in the new standings. USAC 10/20
USAC)Shawn Buckley leads the USAC Western HPD Midgets to the Las Vegas (Nev.) Bullring this weekend for races Friday and Saturday. He leads the standings in the Western Pavement and Wester overall points after 10 "top-four" finishes, including a victory at LVMS August 31. USAC 10/20
Danny Reidy)Danny Reidy made his 2014-15 season debut at Brisbane's Archerfield Speedway last Saturday night, and he came away with another top-five result. Despite being relatively pleased with a fourth-place finish in the feature race, he was left to rue an opening lap incident that hampered his chances of contending for the win. Press Releases10/20
Sunday October 19th 2014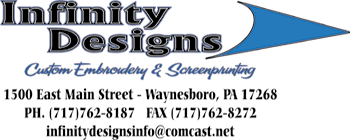 I've always been a fella who put most of my eggs in one basket and then take a dump in the basket but I really don't know. Robert Downey, Jr.
10:45pm
RESULTS...
ARDC)It was the final race of the season for the American Racing Drivers Club (ARDC) as the wingless midgets competed as just one of the five divisions in the final Thunder on the Hill event of 2014 at the Grandview Speedway. Steven Drevicki had already clinched the 2014 ARDC Championship prior to the final event. With the title in hand, Drevicki was now free to race on the final night and not be concerned about points. Drevicki took full advantage of the opportunity and it paid dividends for the first time champion. Race Results 10/19
PRESS...
Drivers/Sanctions/Tracks
The Speedway Motors/Champion Racing Oil Central PA Sprint Cars ran a Saturday night show at Williams Grove Speedway. The show was the Fall Fest with features only and Cory Haas came away with the win for his first of the year at the last Williams Grove Speedway race of the year. The Speedway Motors/Champion Racing Oil Central PA Sprint Cars continue this weekend on Saturday night October 25th with the World of Outlaws at Port Royal Speedway.Speedway Motors/Champion Racing Oil Central PA 10/19
Cory Haas)Cory Haas ended his 2014 Williams Grove Speedway campaign with a bang; earning the 'Fall Fest' victory on Saturday evening, October 18th. Haas, who pilots the Michael Barshinger Builder, Embee & Son, Inc, York P-B Truss, Inc., Thornton Chevrolet, Tailgaters Grill & Drafthouse, Classic Rock Custom Stone, no. 11C '410' sprint car weekly in central Pennsylvania, held off Ryan Smith and Danny Dietrich for the 25-lap victory, after starting the season finale on the front row. The win was the first of 2014 for the York, Pennsylvania native, as he ends his Williams Grove Speedway season 11th in the final track championship standings. Press Releases10/19
Patriot Sprints)Jared Zimbardi had known for months now that he had secured both 2014 Patriot Sprint Tour Titles, but on Saturday he and his team were able to appropriately celebrate his amazing season. Zimbardi, 27, who resides in Bradford, PA, collected $15,000 at the 2014 Patriot Sprint Tour Awards Banquet Saturday Night at the Barnard Exempt Party House in Rochester, NY. After winning the PST America Championship in 2013 for the second time, "The Juice" had his best season this year dominating both the PST America and PST Canada Series to secure each title and earn a $5,000 bonus for becoming the first driver to win both. Press Releases10/19
Tony Bruce Jr)Tony Bruce Jr. continued his success at Devil's Bowl Speedway last weekend when he captured his fourth victory of the season. Bruce Jr. led the final four laps on Friday night to secure the Lucas Oil ASCS National Tour triumph during the opening night of the 41st annual Winter Nationals. Press Releases10/19
Port Royal Speedway PA)It has been a decade since the STP World of Outlaws Sprint cars last raced at the historic Port Royal Speedway. And now the wait is over! The cars and stars of the World of Outlaws circuit will return to Port Royal Speedway this Saturday night, October 25 for a 5 pm showdown with the Pennsylvania Posse stars to close out the 2014 Port Royal Season. Purely sprint car racing is on the agenda that climaxes with a $10,000 to win, 30-lap feature event. Central PA 10/19
3:00pm
RESULTS...
Dirt Station) Williams Grove Speedway Fall Fest by www.dirtstation.com 10/19
Photos)Lots of winners from all over the country are up in SpeedShotz for 10/19
USCS)Anthony Nicholson from Bartlett, Tennessee stormed from the K&N Filters Pole Position into the lead in turn one of the 30-lap United Sprint Car Series presented by K&N Filters main event and never looked back during the sprint car portion of the 14th annual Cotton Boll Cup at Poplar Bluff Speedway on Saturday night. This was Nicholson's sixth trip of the season to the www.rockauto.com USCS victory lane. He bested a tough field of top gun veterans and young guns from five states for his 10th career win in the series in the event that awarded double points. USCS 10/19
USAC)HPD USAC EASTERN MIDGET "SPECIAL EVENT" RACE RESULTS: October 18, 2014 - Rougemont, North Carolina - Orange County Speedway FEATURE: (35 laps) 1. Nikki Carroll, 2. Chris Lamb, 3. Scott Hunter, 4. Tyler Corriher, 5. Matt Lundstrom, 6. Kyle Craker, 7. Steven Intravaia, 8. Calvin Carroll, 9. Dillon Silverman, 10. Jake NelkeUSAC 10/19
USAC)HPD USAC WESTERN PAVEMENT MIDGET RACE RESULTS: October 18, 2014 - Madera, California - Madera Speedway FEATURE: (30 Laps) 1. Dylan Nobile, 2. Toni Briedinger, 3. Cody Jessop, 4. Tom Paterson, 5. Courtney Crone, 6. Shawn Buckley, 7. Christine Breckenridge, 8. Duke Love, 9. Annie Briedinger, 10. Joel RayborneUSAC 10/19
Trophy Cup)The script has always been one in which a dramatic climb forwards from the back of the pack results in a driver becoming Trophy Cup champion, usually starting from the last 2 or 3 rows. Saturday night Willie Croft wrote his own script when the outside 3rd row starter not only won the 50 lap main event, but also became the event champion by virtue of having 7 points more then Mason Moore. Croft became the closest to the front starter in Trophy Cup history to win the title. From the Grandstand 10/19
Devils Bowl Speedway TX)ASI Racing Engines RaceSaver Sprint Cars A-Main -- 1. Dale Wester, Ovilla; 2. Ty Johnson, Eunice, La.; 3. Dalton Stevens, Scurry; 4. Jeff Day, Greenville; 5. Jeb Sessums, Burleson; 6. Tyler russell;; 7. Kevin Ramey, Fort Worth; 8. Logan Payne, Dallas; 9. Raven Culp, Mesquite; 10. Chip Graham, Lewisville; 11. C. J. Duarte, Burleson; 12. Tony Bruce, Jr., Liberal, Kan.; 13. Tucker Doughty, Heath; 14. Martin Edwards, Mesquite; 15. Marcus Thomas, Corsicana; 16. Chipper Wood, Kennedale; 17. Payton Williams, North Richland Hills; 18. Bryan Debrick, Irving; 19. Chris Kelly;; 20. Ron Beechler, McKinney; 21. Brady Demeree, anna; 22. Chad Wilson, North Richland Hills.10/19
Canyon Speedway Park AZ)Stevie Sussex inked his name into the USAC Southwest Sprint Cars victory ledger for the first time by racing to victory lane in Saturday night's Hank Arnold Memorial atop the 1/3-mile Canyon Speedway Park clay oval. While Sussex enjoyed his first taste of USAC Southwest glory, other winners on the night included Matt Martinez in Pure Stocks, Gary Winter in Micro Sprints and Cory Brown in Dwarf Cars. Race Results 10/19
Thunder On The Hill)The 114th race of the twenty-five year history of the NAPA Auto Parts Thunder on the Hill Racing Series played out Saturday night at the Grandview Speedway with the popular House of Thunder Halloween Party and the Grandview Thunder 5-25's, a features only event. Jeff Strunk collected $3,000 for winning the 358 NASCAR Modified feature as Jared Umbenhauer took the win the Sportsman feature. Steve Drevicki won the ARDC Midget feature as Curt Michael charged from tenth to win the URC feature. Chris Spidle was the winner of the Legends feature. Race Results 10/19
2:45am
RESULTS...
Thunderbowl Speedway CA)Trophy Cup final night...Willie Croft, Greg DeCaires, Mitchell Faccinto, Mason Moore, Bud Kaeding, Carson Macedo, Roger Crockett, Terry McCarl, Steven Tiner, Kyle Hirst, Justyn Cox, Cory Eliason, Brent Kaeding, Henry Van Dam, Jonathan Allard, Colby Copeland, DJ Netto, David Gravel, Craig Stidham, Shane Golobic, Tim Kaeding, Rico Abreu, Dominic Scelzi, Andy Gregg. 10/19
USAC)USAC SOUTHWEST SPRINT CAR RACE RESULTS: October 18, 2014 – Peoria, Arizona – Canyon Speedway Park – "Hank Arnold Memorial" FEATURE: (30 laps) 1. Stevie Sussex, 2. Mike Martin, 3. Matt Rossi, 4. Charles Davis Jr., 5. Josh Pelkey, 6. R.J. Johnson, 7. Bruce St. James, 8. Tom Ogle, 9. Shon Deskins, 10. Michael CurtisUSAC10/19
ASCS Lucas Oil)Twice in 2014 Matt Covington has been close to winning at the Devil's Bowl Speedway with the Lucas Oil ASCS presented by MAVTV American Real. Silver in the Spring Nationals, Bronze in the Summer Nationals, and finally Gold as the Oklahoma shoe led start-to-finish in the 41st annual Devil's Bowl Winter Nationals. Covington's fourth career Lucas Oil ASCS victory, the win is his second of the season. ASCS 10/19
Riverside Int Speedway AR)1 1 3 A.G. Rains 2 2 12 Dalton Davis 3 4 88 Tim Crawley 4 3 26 Marshall Skinner 5 6 91A Ernie Ainsworth 6 8 14Z Zach Pringle 7 5 40 Howard Moore 8 9 5 Jerod Roller Olive 9 7 17G Cody Gardner 10 12 2 Bryce Vowan 11 11 21 Kevin Hinkle 12 13 11 Skylar Pipkin 13 10 39 Brad Bowden 10/19
TBARA)Frank Riddle Memorial Safety-Kleen TBARA Sprint Car Series Feature Race Results from Saturday 10/18/2014, from Desoto Speedway, Bradenton, FL, Feature Race Results - 40 laps: 1) Shane Butler, 2) Mickey Kempgens, 3) Larry Brazil Jr, 4) Troy DeCaire, 5) Mark Gimmler, 6) Ben Fritz, 7) Sport Allen, 8) David Retzlaff, 9) Tommy Nichols, 10) Nick Snyder, 11) Mike Tharp, 12) Troy Thompson, 13) Blake Rose, 14) Johnny Gilbertson, 15) Geoff Styner, 16) Russell Jones, 17) Ernie Teed Jr, 18) Steve Heisler, 19) Kurt Taylor, 20) Jason Kimball, 21) Rex Hollinger, 22) Stan Butler, 23) Scotty Adema, 24) Chris Gimmler, 25) Dude Teate, 26) Keith Butler, 27) Collin Cabre, 28) Alan Randisi, 29) David Slawiak, 30) Matt Alfonso 10/19
Williams Grove Speedway PA)Cory Haas won the season finale 410 sprint car main as part of Fall Fest 2014 on Saturday night at Williams Grove Speedway while other winners in the features-only program were Rich Eichelberger, 358 sprints; Gregg Foster, super sportsman; and Ron Kline, 358 late models. Following the racing program, track title laurels were handed out to the champion sprint car teams including Greg Hodnett and car owner Mike Heffner in the 410 division and Kevin Nouse in the 358 division. Central PA 10/19
East Bay Raceway Park FL)East Bay Sprints (20-lap feature) 1. 3A AJ Maddox 2. 2B Frank Beck 3. 7K Kyle Pitts 4. 21 Jason Webster 5. 1* Tim George 6. 23D Dylan Colding 7. 55 Kerry Gilbert 8. 3XK Guy Bos 9. 01 Garrett Green 10. 44A Mike Steinruck 11. 12 David Kelley 12. 21A Rebecca George 13. 17C Aileen Collins 14. 10x Sean Clark 15. 3T Johnny Alexander 16. 38 Tony Agin 17. 30 DJ Peeples 10/19
Valvoline Speedway AU)Wingless Sprint & Speedcars (Midgets) Results from Saturday 18th October , 2014. A MAIN: (20 laps) 1. Dean Thomas (5), 2. Sean Mayo (2), 3. Clint McCorquodale (1), 4. Mark Blyton (12), 5. Damian Abbott (6), 6. Nathan Dicker (10), 7. Jeff Thomas (18), 8. Brian Briton (4), 9. Marshall Blyton (8), 10. Jason Bates (3), 11. Mikaela Blyton (7), 12. Daniel Sayre (20), 13. Adam Hourigan (16), 14. Peter Granger (9), 15. Ashleigh Jack (11), 16. Courtney O'Hehir, (13), 17. Michael Gray (22), 18. Sean Dicker (24), 19. Nikki Briton (21), 20. Rachel Neve (14), 22. Graham Flood (23), (DNF) Mark Garey (15), (DNF) Michael Sammut (17). 5:41.406. SPEEDCARS. A MAIN: (20 laps) 1. Nathan Smee, 2. Matt Hunter, 3. Jamie McKinlay, 4. Aidan Corish, 5. Dean Meadows, 6. Braydan Willmington, 7. Brett Morris, 8. Anthony Collins, 9. Alan Day, (DNF) Matt Jackson, (DNF) Troy Jenkins, (DNF) Pierce Lehane, (DNF) Bob Jackson, (DNF) Gavin Gay. NT. Race Results 10/19
World of Outlaws)Donny Schatz proved to be the comeback kid Saturday night at Fremont Speedway coming from the Last Chance Showdown to win his 26th World of Outlaws STP Sprint Car Series win of the season. Shane Stewart, a two-time winner this season, finished in second and Sandusky, Ohio native Chris Andrews finished in third. DIRT/World of Outlaws 10/19
PRESS...
Drivers
Joey Saldana)Despite a brisk day with cool temperatures in Ohio, 45 winged sprint car drivers and a great crowd gathered for tonight's World of Outlaws event at Fremont Speedway. Although he was the 41st driver on the track for time trials, Joey Saldana made a strong qualifying run on a track with little grip, clocking a best lap of 13.151 seconds, placing the Motter Equipment HE&M Saw Beltline Body Shop 71M 14th in the qualifying order and on the outside of the front row for the start of heat four. Press Releases10/19
Saturday October 18th 2014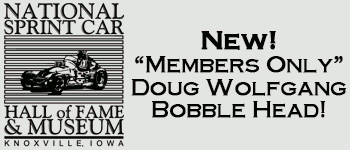 I don't have a fear of flying; I have a fear of crashing. Billy Bob Thornton
1:00pm
Column)Roseville driver, Colby Copeland, scored the big win as night two of the 21st Annual Trophy Cup unfolded on a perfect night of weather at Tulare Thunderbowl Raceway. Copeland's drive to the win was spiced with an excellent duel with Andy Gregg before Copeland took over and led the last 7 laps. From the Grandstand 10/18
CRASH PAD) Your good seat can Break your Back. It holds you in place so well, with your spine in perfect alignment, that Compression Fractures occur in an impact that slams you into the bottom of the seat. The only way to reduce the impact force is to slow the impact and spread the crash energy over time. The material in the CRASH PAD has the Right Compressible Resistance and provides the space to Reduce Impact Forces. Find out more, find a dealer or order online at www.802solutions.com.10/18
3:00am
RESULTS...
Thunderbowl Raceway CA)Trophy Cup Night 2...Colby Copeland, Roger Crockett, David Gravel, Kyle Hirst, Andy Gregg, Shane Golobic, Tim Kaeding, Brent Kaeding, Carsonm Macedo, Justyn Cox, Henry Van Dam, Willie Croft, Michael Faccinto, Bud Kaeding, Jason Statler, Randy Hannagan, James McFadden, John Carney, DJ Netto, Seth Nunes, Andy Forsberg, Mason Moore, Mike Faria, Steven Tiner.10/18
ASCS Lucas Oil)Winning the preliminary night of the 2014 Devil's Bowl Spring Nationals, Tony Bruce, Jr. added the preliminary night of the 2014 Devil's Bowl Winter Nationals to his list of victories at the Mesquite, Texas oval, bringing his win count to three with the Lucas Oil American Sprint Car Series presented by MAVTV American Real at the Devil's Bowl Speedway.ASCS 10/18
Kokomo Speedway IN)Sprint Finish: CJ Leary,Dave Darland, Messurall, Ballou, Clauson, Stockon, and Stanbrough. Dave Darland won the midget feature. 10/18
PRESS...
Sanctions/Tracks
Millstream Speedway OH)The owners of the shuttered Millstream Speedway say the half-mile clay oval will reopen in the spring. Owners Greg and Mary Beth Roe today said they have a three-year agreement with racing enthusiasts Randy and Lisa Hammer of Fremont to return motor racing to the track northwest of Findlay. Millstream Speedway has been closed for three years. The Hammers did not disclose a schedule for 2015. But they said their strategy is "to include different forms of motorsports, local community participation on the grounds, and reaching out to local charities and non-profit organizations that can be helped by the racing community." 10/18
Short Track Nationals)The clay will be flying in furious fashion by this time next week as nearly 100 of the nation's top Sprint Car drivers battle it out for the $15,000 winner's share at I-30 Speedway's 27th Annual COMP Cams Short Track Nationals presented by Hoosier Tires. With entries still arriving at a feverish rate, 65 drivers from 17 states as well as the Canadian province of Ontario have already submitted entries for the crown jewel event that takes place October 23-25 after Wednesday night's $2,000-to-win Second Annual Short Track Nationals Open. Press Releases10/18
Thunder On The Hill)The NASCAR 358 Modifieds, URC Sprint Cars, ARDC Midgets, Sportsman and Legends cars will each compete in a 25 lap feature event as part of the Grandview Thunder 5-25's & House of Thunder Halloween Party Saturday night, October 18 on the Hill at Grandview Speedway. Also on the program will be the Blast from the Past Vintage Stock cars leading up to the MONSTER SMASH Demolition Derby that will close out the spooky night of tricks and treats. Gates Open at 4 PM, the first of five features will take the green at 6 PM. All this is presented by NAPA Auto Parts. Press Releases10/18
Friday October 17th 2014

"I feel the need—the need for speed!" Lt. Pete "Maverick" Mitchell and Lt. Nick "Goose" Bradshaw
12:30pm
RESULTS...
Column)Ron Rodda has Night 1 of the 2014 Trophy Cup from Tulare CA in From the Grandstand 10/17
PRESS...
Sanctions/Drivers
Shane Stewart)Larson Marks Racing will roll into the fairgrounds of Fremont (Ohio) Speedway for the fourth time this season. In the team's three previous appearances at the track, driver Shane Stewart posted one top-five finish, 4th, in May. Press Releases10/17
Renegade Sprints)Pittsburgh's Pennsylvania Motor Speedway Owner Matt Miley was so thrilled following his inaugural Renegade Sprints event on Sept. 27 that he has already booked three dates for next season. Miley said his half-mile track in Imperial, Pa., will host the Renegade Sprints in May, July and September of 2015. Renegade10/17
3:30am
RESULTS...
Thunderbowl Speedway CA)Tulare CA...Trophy Cup....Kyle Hirst rebounded from a lackluster heat race result to win 3 main events. He started on the pole to win the C main, took the B from 7th, and won the A main from 3rd as all main lineups are based on ponts. Hirst qualified 8th quick in group A but finished far enough back to head to the C main. Tim Kaeding was 2nd, Terry McCarl 3rd, Rico Abreu was 4th, and Mason Moore 5th. First night points…David Gravel 276, T. Kaeding 273, Abreu 272, and Hirst 271 Finish...Kyle Hirst, Tim Kaeding, Terry McCarl, Rico Abreu, Mason Moore, David Gravel, Roger Crockett, DJ Netto, Herman Klein, Danny Faria Jr, Steven Tiner, Justyn Cox, Cory Eliason, Jonathan Allard, Brock Lemley, Craig Stidham, Brad Furr, Kurt Nalson, Billy Butler, Brent Kaeding, Jason Solwold, Dominic Scelzi, Matt Peterson, Carson Macedo.10/17
PRESS...
Sanctions/Tracks
USCS)Nearly $25,000 is up for grabs when the United Sprint Car Series presented by K&N Filters invades historic Riverside International Speedway in West Memphis, Arkansas on Friday October 31st and Saturday, November 1st including a $5100 winner's share for the first driver to reach the www.rockauto.com USCS Victory Lane in the 51-lap K&N "Fabulous 51" A-Main finale. The two-day racing event serves as the 2014 season finale for the historic ¼ mile track and is the 33rd event of the 18th anniversary USCS Outlaw Thunder Tour. USCS 10/17
Steve Kinser/Donny Schatz)The numbers associated with Tony Stewart Racing (TSR) teammates Steve Kinser and Donny Schatz in the World of Outlaws (WoO) STP Sprint Car Series record books are quite staggering. The tandem has combined to earn 25 championships and almost 750 career WoO A-Feature victories. This weekend, the TSR drivers will be vying for more as they lead the rest of the Outlaws to Fremont (Ohio) Speedway for the final Midwest race of the 2014 campaign being billed as the World of Outlaws "Salute to the King Tour." Press Releases10/17
Steve King Foundation)Drivers, teams, and fans of the Lucas Oil American Sprint Car Series presented by MAVTV American Real and the Devil's Bowl Speedway met at the Buffalo Creek Golf Club on Thursday for the 8th annual Steve King Charity Golf Tournament. Eighteen holes of Golf, followed by a charity auction, the day's events brought in $20,263 for the Steve King Foundation. Bringing a score of 55 to the judges table, the four man team of David Hatfield, Mark Moore, Josh Ryan, and Mike Jones claimed the win in this year's tournament. Press Releases10/17
Lernerville Speedway PA)While some teams have already parked their cars for the season and others will continue on to the World Finals in Charlotte, for all intents and purposes, the 6th Annual DIRTcar Round Up Steel City Stampede is the final race of the season in Western Pennsylvania. And if the first five Stampedes are any indication, this is an event that you will not want to miss. Yes, you will need to bring a hoodie and maybe even full winter garb, but it will be six long months until we meet again at the Action Track! Press Releases10/17
DARF)Tuesday October 28, 2014 the Dayton Auto Race Fan (DARF) Club Wally Scherer/Injured Drivers and Benevolent Fund Auction will be held at Celebrations Banquet Center, 3119 Stop Eight Road, Dayton, OH. This event provides the funds that allow the Club to help injured drivers, track officials, and crew members in their time of need. While several thousand dollars have been paid out this season, 2014 unfolded much more safely than the 2013 racing season when DARF distributed over $5,800 from the fund. Press Releases10/17
Thursday October 16th 2014

"You just hold your head high and keep those fists down. No matter what anybody says to you, don't you let 'em get your goat. Try fightin' with your head for a change. -Atticus Finch"
11:30pm
PRESS...
Drivers/Sanctions/Tracks
Column)Duane Hancock has notes from Waynesfield and Eldora in Tri-State Outlook 10/16
Kraig Kinser)Fremont Speedway in Ohio is a third-mile bullring that is dubbed "The track that action built." Combine that with the best sprint car drivers in the world, who compete with the World of Outlaws STP Sprint Car Series, and the always tough Ohio contingent, and a thrilling racing event is on tap for the series this weekend at the northern Ohio oval. Kraig Kinser has raced at Fremont a few times in his career, including twice with the World of Outlaws STP Sprint Car Series and will visit the track for the second consecutive year as the 2014 season winds down. Press Releases10/16
Riverside Int Speedway AR)Riverside has a race filled weekend for race lovers such as yourself. Fall Nationals will be Saturday, 10-18-14 - Special - Fall Nationals - 360 WS (Pay $2000 to Win & $200 to Start), 305 WS Invited to compete with the 360 WS, Late Models (Pay $1000 to Win & $100 to Start), 600, MOD, STOCK -- (DOUBLE TRACK POINTS AND LAST TRACK POINTS NIGHT ALL CLASSES) Come see if the 305 WS can hang with the 360 WS and if they are as fast as the 360 WS. See you there Saturday for thrills, chills, and spills. Fall Nationals - Be There!! On Sunday, Riverside will have the Enduro Race. THE ENDURO RACE WILL BE SUNDAY, OCTOBER 19. GATES WILL OPEN AT 12. Gates Open at 12; Races begin at 3 pm. There will be 200 laps filled with fun, thrills, chills, and spills. General Admission is $5 10/16
Sprintcar All Stars AU)All Stars Series Champion to win a Maxim Racer Kit! The Mainline DynoLog Dynamometers All Star Series are very excited to announce that the series winner this season will receive a Maxim Racer Kit. This is more than just a chassis; it is a complete kit with all the essentials needed. "I have been working on trying to acquire a Maxim Chassis for the series winner for a few seasons now and to finally lock this in is so exciting for the series and the drivers. What a fantastic prize for the winner of the Series! " Searle tells us. Included in this kit is: • Maxim 87/40 Raised Rail Tallboy Chassis • Maxim Aero Force inside Hood & Nose • Maxim Aero Force R/H Armguard • Maxim Fibreglass L/H Triangle Panel • Maxim Aero force Fibreglass Dash • 3 Pce L/H Lower Side Panels • 2 Pce R/H Lower Side Panels • Aluminium Floor Pan • Aluminium Radiator Tray • Dzus Fasteners • Aluminium Front Bumper • Outlaw Rear Bumper • L/H & R/H Short Nerfs • Front Torsion Arms L/H & R/H • Rear Torsion Arms L/H & R/H • 50" x 2 ¼" Front Axle Beam 10/16
Team ILP)Danny Lasoski scored the lone victory for Inside Line Promotions last weekend. Lasoski powered the Mark Burch Motorsports entry from eighth to capture the Nebraska 360 Sprints win at I-80 Speedway in Greenwood, Neb. It was his fourth triumph of the season and second at the track. Press Releases10/16
4:00pm
PRESS...
Drivers/Sanctions/Tracks/Manufacturers
Wednesday October 15th 2014
Let me explain something to you. Um, I am not "Mr. Lebowski". You're Mr. Lebowski. I'm the Dude. So that's what you call me. You know, that or, uh, His Dudeness, or uh, Duder, or El Duderino if you're not into the whole brevity thing. The Dude
11:30pm
PRESS...
Drivers/Sanctions/Tracks
2:30pm
PRESS...
Drivers/Sanctions/Tracks
National Sprint League)The new 410 sprint car series founded by Tod Quiring of Big Game Treestands now has a name…the National Sprint League. The series would also like to announce two new employees. Chuck Zitterich of Sioux Falls, South Dakota will serve as Competition Director, while Bill Wright of Monroe, Iowa will be Public Relations Director. The National Sprint League recently announced four dates at the Knoxville Raceway in Iowa (May 9, June 27, July 4, August 29), as well as one at the Eagle Raceway near Eagle, Nebraska (Friday, May 8). The May 8 and 9 Eagle/Knoxville weekend will offer a $20,000 bonus for a sweep of the features, thanks to Phil and Ryan Durst of Durst Motorplex in Lincoln, Nebraska. The point fund for the series will be $350,000, while drivers will still be able to vie for the Knoxville Championship Cup Series which pays out more than $250,000 in cash and contingencies. National Sprint League

10/15

Paul McMahan)With only four more attempts to get to victory lane in the 2014 season, the pressure is beginning to mount for Paul McMahan and the #51 CJB Motorsports team. "One of goals is to close out the season with a win or two," said Paul McMahan, driver of the Bairs Tree Service/Nyce Crete & Landis Block & Concrete/All Star Performance sponsored machine. "It gives you something to build off of heading into the off season. There are a few tracks coming up where we feel like we will do really well." Press Releases10/15
Susquehanna Speedway Park PA)On Saturday afternoon, November 15, the Susquehanna Speedway Park will host The Final Showdown for the Super (410) Sprint Cars in the Central PA area as well as the entire United States for 2014. Also included in this special program will be the popular 358 Sprint Cars. The raindate will be Sunday, November 16. At the last 410 Sprint Car race in August, the Fishers announced that the winner of The Final Showdown" 410 Sprint Car winner will receive $10,060 to commemorate the tracks 60 years of racing, making it the highest paying race ever held at SSP in its 60 year history. Central PA 10/15
World of Outlaws)The World of Outlaws STP Sprint Car Series rolls into Fremont (Ohio) Speedway on Saturday, Oct. 18 as the 2014 season enters its final stretch. With just four full points features left this season, Donny Schatz has built up a 289 point lead over second place Daryn Pittman in the race for the championship. Schatz, a five-time champion has 25 wins this season - the most of any single season in his career. DIRT/World of Outlaws 10/15
Tuesday October 14th 2014
Well, I've been to one world fair, a picnic, and a rodeo, and that's the stupidest thing I ever heard come over a set of earphones. Major T. J. "King" Kong
11:50pm
PRESS...
Drivers/Sanctions/Tracks
9:00pm
PRESS...
Drivers/Sanctions/Tracks
Column)Gordy Killian is on the West Coast for the Trophy Cup this weekend and has his journey in Directory Assistance 10/14
Column)Ron Rodda has Cotton Classic notes and Trophy Cup preview in From the Grandstand 10/14
Christopher Bell)Twenty-one main event wins on the year is the latest count for 19-year-old Christopher Bell after picking off another POWRi Midget win over the weekend. The victory at Illinois' Lincoln Speedway highlighted a weekend that included what could have been another win in the Sprint Car portion of the Friday double header and then a sixth-place run in Saturday's All Star Circuit of Champions season finale at Ohio's Eldora Speedway. Press Releases10/14
Canyon Speedway Park AZ)It's "welcome back" time for the USAC Southwest Sprint Cars as the series makes its first Canyon Speedway Park appearance in nearly three months at this Saturday night's Hank Arnold Memorial. Following an open practice session on Wednesday night from 6:00 p.m. to 9:00 p.m., the USAC Southwest Sprint Cars headline Saturday night's Hank Arnold Memorial that also includes Micro Sprints, Pure Stocks and Dwarf Cars. Press Releases10/14
Short Track Nationals)With the anticipation level climbing as each day clicks off, the pre-entry discount deadline for I-30 Speedway's 27th Annual COMP Cams Short Track Nationals presented by Hoosier Tires is today, October 14. Those entering the prestigious event by the end of the day today, Tuesday, October 14, can save $100 on the entry fee. The entry fee for those entering by the deadline is $150. Those entering after that date will be $250. Entry forms are available at http://www.i-30speedway.com/flyers/stn2014.pdf or by calling 501-455-4567. Press Releases10/14
T.J. Michael) 16 year old T,J, Michael of Plano, Tx. will make his World of Outlaws debut at Fremont Speedway this Saturday, piloting his Maxim Chassis Kistler Engines sprint car. We would like to thank all his sponsor for this opportunity. Advanced Cast Stone, Fremont Fence, Fremont Floor Covering, Little Bar on the Prairie, Kears Speed Shop, Shell Shock Helmets, Hinchman Racing Suits, SST Shock Technology, Pro Shocks, Butlerbuilt Seats and Sonny's 10/14
Premier Speedway AU)With the first American drivers who will be in attendance at the 2015 Lucas Oil Grand Annual Sprintcar Classic set to be announced very soon, one driver with an impeccable record in the race is looking for a ride. Having previously contested six Grand Annual Sprintcar Classic, predominantly for Victorian car owners Rod Matthews and Colin Bulmer, Altoona Iowa's "T-Mac" Terry McCarl is yet to miss contesting the Classic final. That's right six Classic entries for six A-main starts! Press Releases10/14
Brian Brown)Brian Brown and the Casey's General Stores/FVP #21 team find themselves with a week off in anticipation of next week's Short Track Nationals at the I-30 Speedway near Little Rock, Arkansas. Last weekend, the Grain Valley, Missouri drover checkered second in the Bobby Parker Memorial at the I-80 Speedway near Greenwood, Nebraska. I know you like competing at I-80 Speedway. Press Releases10/14
Big Game Motorsports/Danny Lasoski)Big Game Motorsports has joined forces with veteran sprint car driver Danny Lasoski for the remainder of the 2014 season. Lasoski will drive a Big Game Treestands car during the $15,000-to-win Open Wheel Championships at Atomic Speedway in Chillicothe, Ohio, on Oct. 24-25 and at the World of Outlaws STP Sprint Car Series World Finals Nov. 6-8 at The Dirt Track at Charlotte in Concord, N.C. Press Releases10/14
Mark Burch Motorsports)Mark Burch Motorsports and Danny Lasoski partnered for their third triumph of the season last Saturday. The veteran team took advantage of its experience to maneuver from eighth to win on the rubber-down track at I-80 Speedway during the Nebraska 360 Sprints main event. "With eight classes and all those cars there wasn't much the track could do to preserve the race track," Lasoski said. "When it was time for our feature it was already rubber down in turns three and four and really cleaned off in turns one and two." Press Releases10/14
Jack Dover)Jack Dover will make his only trip of the season to Texas this weekend for the 41st annual Winter Nationals. Dover is slated to compete on Friday and Saturday at Devil's Bowl Speedway in Mesquite with the Lucas Oil ASCS National Tour during a premier event he won in 2010. "It's getting bigger each year," he said. "Winning in 2010 was awesome. It's going to be hard to win this weekend, but I know we have a good car and a good motor. I feel like we have a good chance of winning it." Press Releases10/14
Travis Rilat)Travis Rilat will make his debut this weekend at one of the premier events on the West Coast. Rilat will return to the cockpit of Richard Saumure's sprint car for the 21st annual Trophy Cup this Thursday through Saturday at Thunderbowl Raceway in Tulare, Calif. It also marks his first time at the unique track. Press Releases10/14
Josh Baughman)Josh Baughman's next test comes at a technical track this weekend. Baughman and his Jason Johnson Racing team will head to Devil's Bowl Speedway in Mesquite, Texas, for the 41st annual Winter Nationals with the Lucas Oil ASCS National Tour on Friday and Saturday. Press Releases10/14
1:00pm
PRESS...
Drivers/Sanctions/Tracks/Manufacturers
King of the West)The 2014 King of the West Sprint Car Series, Civil War Sprint Car Series presented by Flowmaster & Ocean Sprints presented by Taco Bravo Championship Awards Banquet will take place on Saturday November 15 at the Biltmore Hotel & Suites in Santa Clara. People are invited to come celebrate the accomplishments for drivers & teams in a fun filled night honoring many of the top competitors in California Sprint Car racing. No host bar at 6:30pm, Dinner will be at 7pm with Awards starting at 8pm. Tickets for the night are $55 per person. RSVP is due by November 5. Contact (831) 662-9466 for tickets Discounted rooms at the Biltmore can be obtained by calling the hotel at 800-925-9925 & letting them know you are with the PMG Group. The Biltmore Hoetl & Suites are located at 2151 Laurelwood Road Santa Clara, CA. 10/14
Danny Holtgraver)Danny Holtgraver of Pittsburgh, Pennsylvania is officially the new pilot of the Tom and Sherry Leidig owned, Phoenix Racing no. 59 '410' sprint car; beginning this Saturday evening, October 18th at the Fremont Speedway in Fremont, Ohio. Holtgraver, who recently parted ways with Rob Hunter and the Hunter Racing '10H' team after their recent trip to Rolling Wheels Raceway Park, is excited to begin his new journey, and is scheduled to compete in three events during the remaining portion of the 2014 racing season, as well as kick-off the 2015 season behind the wheel of the '59.' The familiar Phoenix Racing '59' operation, fueled by Auto Electric of Jupiter, Southern Pacific Farms, Momentum Shocks, Work Room to the Trade, will be led by veteran crew chief Bonzai Bruns. Press Releases10/14
Oswego Speedway NY)Oswego Speedway's 2014 racing season has been checkered flagged for just over a month, but the wheels are already turning toward 2015, with Century 21 Galloway Realty being the first race night partner to renew their event sponsorship for next season. Press Releases10/14
EnvSystem)One of the most innovative and durable GoPro mounts on the market is pleased to announce to filming enthusiasts that the prices have been slashed heading towards the holiday season. The Env 2.0, which is compatible with both the GoPro Hero and GoPro Hero 2 has been dropped from it's regular price of 199.95 to 109.99 effective immediately. Press Releases10/14
The Cushion)For the first time in the event's 21 year history, The Trophy Cup is set for LIVE PPV stream for all three nights of action on TheCushion.Com. Pitting some of the nations top drivers against each other on the Thunderbowl Raceway in Tulare, CA, The Trophy Cup has morphed into one of the nations premier events, and for the first time ever, the uniqueness of the event will be streamed LIVE, giving fans around the world a chance to watch this event unfold. Press Releases10/14
Ian Madsen)Ian Madsen and his KCP Racing team were in action with the MOWA on Friday night, where he had some bad luck, before putting together a nice fifth place run with the UNOH All Star Circuit of Champions at the Eldora Speedway on Saturday night. Press Releases10/14
Factory Kahne Shocks)James McFadden teamed up with Factory Kahne and Kaeding Performance over the weekend, and it proved to be a good fit, as McFadden picked up the win during the Cotton Classic in what was his first visit to the Thunderbowl Raceway in Tulare, CA. Piloting the Factory Kahne/Kaeding Performance No. 4 machine, McFadden quickly adapted as he used his FK Zero Gas Shocks to time in fifth fastest. Press Releases10/14
Kyler Shaw)Shedding his wings on Saturday night, Kyler Shaw picked up a ninth place finish with the USAC West Coast 360 Series at the Thunderbowl Raceway in Tulare, CA during the Cotton Classic. "Our night got off to a rough start, but we were able to make good changes all night, and I was able to earn the Hard Charger award," Kyler Shaw said.Press Releases10/14
Murray Bridge Speedway AU)This Saturday night the 410ci Sprintcars will make their official South Australian season debut as thirty of the best Sprintcar drivers in Southern Australia contest the Bill Wigzell Battle of the Bridge at the Murray Machining and Sheds Murray Bridge Speedway. Currently the star studded line-up includes four drivers who captured major 410ci Sprintcar Series victories last summer, which will guarantee some high quality and intense racing on the tight quarter mile dirt oval. Press Releases10/14
USCS)The United Sprint Car Series Outlaw Thunder Tour presented by K&N Filters fires back into action this coming Saturday night October 18th as headliners of the 14th annual Cotton Boll Cup at Poplar Bluff Speedway in Poplar Bluff Missouri. The USCS sprint car portion of the event will pay $2000 to win and it is possible for one driver to win $2100 by winning the Hoosier Speed Dash and A-feature. The event awards National Championship and USCS Mid South regional series points and pays $350 to last place in the sprint A-Main. USCS 10/14
Monday October 13th 2014
I am like any other man. All I do is supply a demand. Al Capone
11:30pm
PRESS...
Drivers/Sanctions
4:30pm
PRESS...
Drivers/Sanctions/Tracks
Sam Hafertepe Jr)There's a little bit of added energy when Sam Hafertepe Jr. competes in his home state. "It's always great to be able to race in front of your family and friends," he said. "I think it builds more pressure because you have that added incentive. That can be a positive thing and it's something we're looking forward to this weekend." Press Releases10/13
Renegade Sprints)Atomic Speedway and the Renegade Sprints will partner for approximately five races next season. The high-banked track in Chillicothe, Ohio, hosted the inaugural Renegade Sprints event in August and will wrap up this season with the $15,000-to-win Open Wheel Championships on Oct. 24-25. Press Releases10/13
Semmelmann Casino Night Benefit)I know most racers have heard about or are already contributing to it this benefit, but I was hoping continue to spread the word.. the racing community is a big family. Below are two links one that gives out the information about the benefit night and the other with the silent auction items we have list so far. There will be other items available that night too. Things from wine baskets to a year supply of sausage and Flat screen TVs to Race car parts. This event will not just cater to the racer but also the general public.If you like to gamble we have that covered too. Semmelmann Benefit details http://www.behlingracing.com/ Silent auction page http://www.behlingracing.com/scott-semmelmann-silent-auction-page/ 10/13
Bronco Raceway Park TX)On February 27 & 28, Bronco Raceway Park, Cleveland, Texas will open the 2015 racing season Texas style with a 2 day 360 sprint car race. Friday's race will pay $1,000 to win with the top 4 transferring to Saturdays main featuring $5,000 to win!10/13
USAC)USAC HPD Midget racing this week finds Orange County Speedway in Rougemont, N.C. hosting the Eastern series Saturday while the Western Pavement series returns to the Madera (Calif.) Speedway Saturday. Scott Hunter leads the Eastern series to Rougemont and Shawn Buckley sits atop the Western standings going into Madera. USAC 10/13
USAC)Matt Mitchell will lead the USAC West Coast Sprint Car series to its final 2014 event November 6 in the opening race of this year's "Budweiser Oval Nationals" program at Perris (Calif.) Auto Speedway. Mitchell has a 28-point lead over Markus Niemela in the current standings, which were not affected by last Saturday's "non-points" race at Tulare, Calif. USAC 10/13
USAC)Kody Swanson of Kingsburg, Calif. capped his 2014 USAC Silver Crown National Championship in victory lane Saturday at the New York State Fairgrounds in Syracuse, winning the "Salt City 78" series finale. Swanson's title is his first in USAC National competition. He previously won the 2005 Western Sprint Car crown and in 2009 was named USAC's Silver Crown "Rookie of the Year." USAC 10/13
USAC)USAC Southwest Sprint Car series runner-up Josh Pelkey of Peoria, Ariz. stormed to victory in Saturday night's 40-lap "Rick Stewart Memorial" at Prescott Valley (Ariz.) Raceway. This coming Saturday he and the Southwest series regulars will tackle Canyon Speedway Park in Peoria, Ariz. in the "Hank Arnold Memorial." USAC 10/13
Austen Wheatley)Austen Wheatley will make his Trophy Cup debut this weekend. In fact, Wheatley will compete in his first career 360ci event at Thunderbowl Raceway this Thursday through Saturday during the 21st edition of the premier event. Press Releases10/13
Column)Pat & Bruce Eckel have weekend travels with POWRi and MOWA in A Typical Weekend 10/13
Carson Macedo)Spending his weekend wrapping up a second place run in the Taco Bravo Series Standings, and competing with the King of the West Series, Carson Macedo put on quite a charge at the Ocean Speedway before his night came to an early end after a big-time wreck at the Thunderbowl on Saturday night. "Paul Baines gave me a great car on Friday night, and on Saturday we were pretty good too, but I got up into the wall and went flipping pretty good," Carson Macedo added. Press Releases10/13
Jerrod Hull)Jerrod Hull topped off another championship season with the Midwest Open Wheel Association Saturday at the Jacksonville Speedway with a win. It was Jerrod's fourth title with MOWA and a series' best sixteenth career feature win. The Rockwell American #12 team's win came at Jacksonville's "Ron Milton Race of Champions". The Sikeston, Missouri driver will next be in action at the Short Track Nationals at the I-30 Speedway near Little Rock, Arkansas, October 22-25. Press Releases10/13
DJ Netto)DJ Netto had a very strong night going during the Cotton Classic on Saturday night, but a late race mistake saw some contact force him into the work area, and as a result, Netto finished in the ninth spot. "I feel like I gave one away," a disappointed Netto said. "We had a really good car, and I let my guys down." Press Releases10/13
Jonathan Allard)Though it reads as an eighth place finish on the race rundown, Jonathan Allard had a strong night going at the Cotton Classic until he was simply in the wrong place at the wrong time late in the race on Saturday night, resulting in him getting in getting upside down. "We ran insdie the top-five all night, but late in the race there was a tangle and we had nowhere to go, and got upside down," Allard said. "We got it fixed and were able to finish, but we were much better than what our result shows." Press Releases10/13
Kyle Hirst)Kyle Hirst and his Roth Motorsports team were back in action with the King of the West Series on Saturday night as they were again in action at the Thunderbowl Raceway in Tulare, CA for the Cotton Classic. "We had a really fast racecar, and should have been better than fifth," Hirst explained. Press Releases10/13
Willie Croft)For the last month, Willie Croft has been on fire, and on Saturday night he continued to stay hot as he recorded his fourth consecutive second place finish, this time with the King of the West Series as they invaded the Thunderbowl Raceway. Press Releases10/13
Joe Hunt Wingless)Saturday night at the Petaluma Speedway, Terry Schank won a thrilling race over Joe Stornetta and Gary Nelson, Jr as Tommy Laliberte was able to capture the Joe Hunt Series Championship in what the series' final even of 2014. With Terry Schank and Shayna Sylvia leading to field to green for the 30-lap season finale, it was Sylvia jumping out to the early lead, though she had the veteran, Terry Schank, on her tail. Press Releases10/13
Racing Fans Direct)As of today I'm proud to announce here at Racing Fans Direct we have a new MS. Racing Fans Direct 2014-2015 that we feel will represent RFD with her knowledge , love of racing , the fans that support our great sport , with much passion . She is Miss Chelsey Jamieson of Lockport , NY she was Miss Ransomville Speedway 2014 . At a young age she became interested in auto racing at Ransomville and other surrounding tracks in the New York area . Being a fan , promoting the speedway , her family interest in racing and personal interaction with other fans has been part of the highlights of her involvement in racing . Press Releases10/13
Sunday October 12th 2014
Apparently there is nothing that cannot happen today. Mark Twain
10:00pm
RESULTS...
PRESS...
Drivers/Sanctions/Tracks
The Speedway Motors/Champion Racing Oil Central PA Sprint Cars had a show planned for Williams Grove Speedway Friday night but once again rain washed it away. Saturday night Lincoln Speedway ran their final show of the year with Danny Dietrich taking his 9th series win of the year and moving back in to 2nd spot in the point standings. Up at Port Royal Speedway Mike Erdley gave his retiring car owner Randy Lisi his 2nd win of the season. Speedway Motors/Champion Racing Oil Central PA 10/12
Tony Bruce Jr)Tony Bruce Jr. returns to a familiar track this weekend. Bruce Jr. will venture to Devil's Bowl Speedway in Mesquite, Texas, this Friday and Saturday with Lucas Oil ASCS National Tour for the 41st annual Winter Nationals. "We always have confidence going into Devil's Bowl," he said. "I've always ran up front there and have wins there. Any time we go to Devil's Bowl I'm pretty excited because I know we unload with a fast car." Press Releases10/12
Cody Wampler)Cody Wampler endured a long night as he capped his return to sprint car racing on Saturday during the Red River Open Wheel Nationals at Red River Speedway. "I got home at 5:30 in the morning and I live 45 minutes from there," he said. "It was crazy." The two-day event was condensed into a one-day show following Friday's rainout, which made for an extremely long night on Saturday. Press Releases10/12
ARDC)The 75th Anniversary Season of the American Racing Drivers Club (ARDC) will come to a close at the Thunder on the Hill Halloween Party at the Grandview Speedway this Saturday night when ARDC is just one of the divisions to be featured in this fun filled annual event. Press Releases10/12
Port Royal Speedway PA)Could 2014 be the year that Steve Kinser gets a sprint car win at Port Royal Speedway? Believe it or not, the 20-time World of Outlaws sprint car champion has never taken a victory at the historic oval but another chance is on the horizon coming up on October 25 when the STP World of Outlaws series invades the oval. Racing is slated to get underway at 5 pm with gates opening at 3 pm. Central PA 10/12
Trey Starks)Trey Starks is heading to one of his favorite events this weekend. Starks will tackle the 21st annual Trophy Cup Thursday through Saturday at Thunderbowl Raceway in Tulare, Calif. "It's definitely the race that sticks out the most in the year," he said. "It's the most interesting and the most exciting. It's one you look forward to. You know the track is going to be in perfect racing condition." Press Releases10/12
MOWA)Officials with the Midwest Open Wheel Association have announced a partnership with Neal Tire and Auto Service that will make Neal Tire the title sponsor of the Midwest-based sprint car series for the 2015 season and beyond. Founded in 1925, Neal Tire has 25 retail locations in Illinois, Indiana and Kentucky and is also a leading tire distributor in the Midwest through its sister company Ben Tire Distributors. Press Releases10/12
Port Royal Speedway PA)Nittany Media of Lewistown will present The Nittany Media Tailgate at Port Royal Speedway coming up as part of the STP World of Outlaws racing program at the historic oval on October 25. The same day as the world renown traveling outlaws circuit makes its return to Port Royal Speedway for the first time in a decade, the Penn State Nittany Lions football team will play Ohio State at home with an evening kickoff slated and now fans can come to the big race and not miss the big game action either! Central PA 10/12
Williams Grove Speedway PA)Williams Grove Speedway will present the season finale, feature's only Fall Fest racing program this Saturday, October 18 at 5:30 pm. The show will include a total of four main events; one each for the 410 sprints, 358 sprints, 358 limited late models and the super sportsman. There will be no qualifying heat races for the year-end event, just feature only racing action only! Central PA 10/12
1:20pm
RESULTS...
USAC)USAC SOUTHWEST SPRINT CAR RACE RESULTS: October 11, 2014 – Prescott Valley, Arizona – Prescott Valley Speedway – "Rick Stewart Memorial" FEATURE: (40 laps) 1. Josh Pelkey, 2. Matt Rossi, 3. Stevie Sussex, 4. Mike Martin, 5. Charles Davis Jr., 6. R.J. Johnson, 7. Bruce St. James, 8. Nick Aiuto, 9. Chris Bonneau, 10. Brian Hosford,USAC 10/12
I-35 Speedway MO)Dominating both nights of racing action in the Non-Wing Sprints would witness #77 Casey Schuman in McCarthy Auto-Group Winners Circle. After winning his heat race Schuman would use a pole starting spot to gain the advantage over the field and lead every lap on his way to claiming the victory. Great racing ensued behind Schuman as Mitchell Moore #51 and Wyatt Burks #11w would battle constantly throughout the entire feature with Moore second and Burks placing third. The always impressive Chris Parkinson #65 would race his way to the front and place fourth. After winning his heat race and starting outside row one Tony Rost #99 would slip in the later stages to round out the nights top five. Other heat race winner was Kent Christian #1c.Non-Wing Sprints 1. 77 Casey Shuman (Heat Race Winner) 2. 51 Mitchell Moore 3. 11w Wyatt Burks 4. 65 Chris Parkinson 5. 99 Tony Rost (Heat Race Winner) 6. 12 John Helm 7. 09x Kale Mueller 8. 11 Chad Shields 9. 27 Tucker Klaasmeyer 10. 00 P.J. Grimes 11. 18x Nathan Ryun 12. 88 Chad Tye 13. 93 Taylor Walton 14. 1c Kent Christian (Heat Race Winner) 15. 09 Josh Stephens 16. 27x Danny Thoman 17. 20 Steve Thomas 18. 94 Joe Frazier 19. 10 Will Register 20. 1x Brad Ryun10/12
Column)BillW has notes from Jacksonville IL MOWA/POWRi in BillW's Knoxville News 10/12
All Stars)Rico Abreu felt Eldora Speedway owed him something. The Napa, California driver didn't have a very good Four Crown Nationals a couple of weeks ago and he vowed he would redeem himself upon his next visit to "The Big E." He did just that Saturday as he claimed the University of Northwestern Ohio All Star Circuit of Champions season finale. It was Abreu's second career UNOH All Star win, both coming this season. Abreu blasted around Dale Blaney to take the lead on lap 18 and worked his way through traffic like a surgeon to score the win. All Stars 10/12
Central PA 358's)The Central PA 358 Point Series presented by Capitol Renegade completed its next to last race of the season this past Saturday night at Lincoln Speedway. Dwight Leppo scored his 2nd feature win of the season by a bumper over 305 sprint car veteran and 358 rookie John Braim. While Leppo was winning the feature all eyes where on the 2 series point leaders who went into this weekends races with only 6 points seperatting the series leader Brad McClelland and 2nd place Kevin Nouse. Central PA 10/12
1:30am
RESULTS...
Photos)More weekend photos are in SpeedShotz for 10/12
Thunderbowl Speedway CA)Cotton Classic King of the West. top 10...James McFadden, Willie Croft, Bud Kaeding, Brent Kaeding, Kyle hirst, Evan suggs, Shane Golobic, Jonathan Allard, Jason Statler, DJ Netto. 10/12
Nebraska 360)Greenwood NE...Danny Lasoski wins at I-80 followed by Brian Brown, Don Droud, Jr., Justin Henderson, and Dusty Zomer.10/12
MOWA)Jacksonville Il...Top 10 Jerrod Hull, J. Hurley, P. Nienhiser, JB Miller, AJ Bruns, R.Standridge, C.Urish, T.Datweiler, K.Thomas Jr, Z.Saum. 10/12
POWRi)Jacksonville IL...Top 10...Bryan Clauson, Darren Hagen, Andrew Felker, Tanner Thorson, Justin Peck, Zach Daum, Daniel Robinson, Spencer Bayston, Austin Brown, Parker Price-Miller. 10/12
Lincoln Speedway PA)Danny Dietrich found himself the leader when Brian Montieth and Glenndon Forsythe crashed into lapped cars on the fifth lap and held off repeated challenges of rookie Austin Hogue over the next 20 laps to score his fifth win of the year in the season finale at Lincoln Speedway on Saturday night. Central PA 10/12
USAC)USAC WEST COAST "SPECIAL EVENT" SPRINT CAR RACE RESULTS: October 11, 2014 – Tulare, California – Thunderbowl Raceway – "Cotton Classic" FEATURE: (30 laps) 1. Ryan Bernal, 2. Geoff Ensign, 3. Danny Faria Jr., 4. Jake Swanson, 5. Richard Vander Weerd, 6. Jace Vander Weerd, 7. Max Adams, 8. Trey Marcham, 9. Kyler Shaw, 10. Kolby ArakiUSAC 10/12
Port Royal Speedway PA)Jeff Geiges of Hamilton, New Jersey, bested a 48-car field of RaceSaver 305 sprints to pick up the $1,000 victory in Saturday's third annual Keystone RaceSaver Blue Collar Classic at Port Royal Speedway. In the 410 sprint feature, Mike Erdley put an exclamation point on the end of his season as his car owner's retirement nears with his second victory of the season at the track. Central PA 10/12
Ocean Speedway CA)360's...1 1 01 Andy Forsberg 2 6 17 Justin Sanders 3 3 22 Shane Golobic 4 13 21X Caron Macedo 5 5 2 Brad Furr 6 4 81 Jonathan Cornell 7 2 58 Jerry Bonnema 8 7 72W Kurt Nelson 9 16 9S Landon Hurst 10 9 37 Mitchell Faccinto 11 14 88 Koen Shaw 12 20 8 Jeremy Chisum 13 19 3T Nicholas Ringo 14 15 11 Nick Rescino 15 8 63 Ivan Worden 16 18 25Z Jason Chisum 17 17 121 Dustin Golobic 18 10 23 Tomas Bray-scully 19 23 78 Mark Barroso 20 12 83 Austin Liggett 21 11 10 Anthony Simone 22 22 7 Nick Ringo, Jr 10/12
MSCS)Haubstadt IN....1 1 11P Brady Short 2 2 3C Kyle Cummins 3 12 12 Robert Ballou 4 7 2X Chase Stockon 5 13 3R Brian Karraker 6 5 66X Jon Stanbrough 7 6 28 Brandon Mattox 8 11 4P Scotty Weir 9 3 38W Chet Williams 10 10 6P Chris Phillips 11 14 4B Donny Brackett 12 18 15F Aaron Farney 13 9 04 Jeff Bland Jr. 14 15 21K Bradley Sterrett 15 19 4C Daylon Chambers 16 16 11X James Lyerla 17 4 21 Carson Short 18 17 11 Chase Briscoe 19 8 3 Dakota Jackson 20 20 35 Cole Smith 10/12
World of Outlaws)Donny Schatz picked up his 25th win of the season at the Budweiser Salute to the King Outlaw Showdown at Rolling Wheels Raceway Park on Saturday night. Schatz, who started fifth, battled past Brad Sweet and held off David Gravel to win the 25 lap feature and continue to build on what is now the winningest single season of his career. DIRT/World of Outlaws 10/12
Eldora Speedway OH)Horace Greeley may have coined the phrase "go west, young man, go west" for young folks seeking the opportunity to succeed, but in racing, the California drivers are saying "go east" to seek the gold as evidenced in Saturday's season-closing UNOH Sprintacular at Eldora Speedway. Three drivers with Golden State heritage – Rice Abreu (All Star Sprints), Randy Hannagan (NRA Sprint Invaders) and Thomas Messeraul (BOSS Sprints) – prevailed over an assemblage of 112 Sprint Cars. Race Results 10/12
Valvoline Raceway AU)Valvoline Raceway Sprintcar Association Of NSW, Track Championship Round 2. A MAIN: (30 laps – With Starting Positions) 1. Jamie Veal (1), 2. Ben Atkinson (6), 3. Danny Reidy (5), 4. Max Dumesny (4), 5. Robbie Farr (9), 6. Matt Dumesny (13), 7. James Thompson (12), 8. Jeremy Cross (3), 9. Marty Perovich (14), 10. Trevor Green (10),Race Results 10/12
USAC)USAC SILVER CROWN CHAMPIONSHIP RACE RESULTS: October 11, 2014 - Syracuse, New York - New York State Fairgrounds - "Salt City 78"FEATURE: (78 laps) 1. Kody Swanson, 2. A.J. Fike, 3. Bobby East, 4. Chris Windom, 5. Stewart Friesen, 6. Tracy Hines, 7. Jerry Coons Jr., 8. Rich Tobias Jr., 9. Davey Ray, 10. Patrick Lawson, 11. Randy Bateman, 12. Steve Buckwalter, 13. Kenny Gentry, 14. Shane Cockrum, 15. Wes Miller.. 45:23.12 USAC 10/12
PRESS...
Drivers/Sanctions
Joe Hunt Wingless Sprints)After taking control of both the Civil War Series Presented by Flowmaster and the King of the West Series in 2014, the Prentice Motorsports Group is pleased to announce that they will assume the leadership role for the Wingless Shootout Series Presented by Joe Hunt Magnetos starting in 2015. Press Releases10/12
Joey Saldana)The World of Outlaws STP Sprint Cars made their only weekend stop tonight at Rolling Wheels Raceway Park. In preliminary action, veteran shoe Joey Saldana qualified the Motter Equipment HE&M Saw Beltline Body Shop 71M sixth in a field of 30 cars with a best lap of 16.680 seconds around the 5/8-mile oval. Press Releases10/12
Saturday October 11th 2014
Things are never so bad they can't be made worse. Humphrey Bogart
1:30pm
RESULTS...
Photos)Friday photos are in SpeedShotz for 10/11
I-35 Speedway MO)Completing the night's racing action would see the Non-Wing Sprint Cars literally fly around I-35 Speedway. When the checkers were shown Casey Shuman would pilot the Jack Hockett prepared #77 to McCarthy Auto-Group Winner's Circle. Shuman would charge to the front in the early laps and lead the entire race holding off the fast charge of #1c Kent Christian who would place second. Third place would see Wyatt Burks #11w charge through the pack passing all challengers holding Chad Shields #11 to fourth. Big Mover of the feature was P.J. Grimes #00 who would round out the night's top five. 10/11
PRESS...
Tracks/Sanctions
URC)In the sixty-seventh consecutive season of URC, Davie Franek of Wantage, NJ is looking to enter his name as URC Champion Driver into the "rich in history" record books of the United Racing Company. URC will close out their 2014 Rislone URC Sprint Series on Saturday night, October 18 in the features only racing program at the Grandview Speedway. Franek has "clinched" the 2014 URC championship with just the celebrating still take place. Never-the-less, Franek would like nothing more then to close out the season with a feature win at Grandview. URC 10/11
Perris Auto Speedway CA)Latest entry list for the 410 portion of the 19th Annual Budweiser Oval Nationals Presented by All Coast Construction on November 7th and 8th is fast approaching on October 14th. As of Friday, October 10th, the following drivers have already submitted entries. Included in the drivers already entered are three-time winner Dave Darland of Lincoln, Indiana, Concord, California's Damion Gardner who has won the race two times and 2012 race champion Mike Spencer of Temecula. An entry form for the prestigious race is at the end of this release. Press Releases10/11
ASCS Lone Star)The skies have opened up in Kilgore, Texas, forcing the cancellation of the Texas Sprint Car Championship at the Lone Star Speedway with the Smiley's Racing Products Lone Star Region. The race will not be rescheduled. The next event for the Lone Star Region of the American Sprint Car Series will be the 41st annual Devil's Bowl Winter Nationals on Friday, October 17 and Saturday, October 18 with the Lucas Oil American Sprint Car Series presented by MAVTV American Real. For continued updates on the American Sprint Car Series, log onto http://www.ascsracing.com. 10/11
Riverside International Speedway AR)Unfortunately, mother nature has decided with the rain that we cannot have the Fall Nationals tonight, October 11. The Fall Nationals have been rescheduled for Saturday night, October 18, and the Enduro race has been rescheduled for Sunday afternoon, October 19. We hope to see you there on those dates for Thrills, Chills, and Spills. 10/11
Atomic Speedway OH)Due to heavy overnight rainstorms, flooded pits and wet grounds will again cancel racing at Atomic Speedway for Saturday, October 11, 2014. The next racing event will be the nationally recognized Open Wheel Championships Thursday, Friday, and Saturday Oct. 23-24-25. Press Releases10/11
USAC)Rain forced cancellation of Friday night's USAC Eastern HPD Midget race at Ace Speedway. The series continues with another complete program of racing at Ace Speedway on Saturday night.10/11
Friday October 10th 2014
It's hard to get out of the barrel. It's slippery around the edges and people are happy to see you fall back in. Robert Downey, Jr.
11:45pm
RESULTS...
Waynesfield Raceway Park OH)October 10, 2014 RACE RESULTS 2nd Annual Harvest of Sprints K+L Ready Mix 360 Sprint Cars A-Main - (25 Laps) 1. 22H-Randy Hannagan[4] 2. 6S-Greg Willson[6] 3. 10-Mitch Brown[1] 4. 4-John Agan[5] 5. 83-Kyle Sauder[3] 6. 9W-Derek Hagar[22] 7. B20-Butch Schroeder[7] 8. 28H-Hud Horton[17] 9. 17-Jared Horstman[21] 10. 35-Ron Blair[19] K+L Ready Mix Non Wing Sprint Cars A-Main - (25 Laps) 1. 11D-Dave Darland[8] 2. 82-Mike Miller[6] 3. 54-Matt Westfall[3] 4. 18X-Thomas Meserawll[4] 5. 2B-Mike Dunlap[11] 6. 401K-Travis Berryhill[18] 7. 9N-Luke Hall[1] 8. 12G-Chris Gurley[2] 9. 30-CJ Leary[9] 10. 2M-Max McGhee[10] Race Results 10/10
MOWA)Lincoln Speedway IL... Rico Abreu, Brad Loyet, Jerrod Hull, Terry McCarl, Joey Moughan. 10/10
POWRi)Lincoln IL...Top 10...Christopher Bell, Zach Daum, Bryan Clauson, Darren Hagen, Spencer Bayston, Tanner Thorson, Andrew Felker, Parker Price-Miller, Ryan Criswell, Daniel Robinson.10/10
Port Royal Speedway PA)Mike Wagner II of Harrisonville kicked off the 305 sprint Blue Collar Classic weekend at Port Royal Speedway with a win on Friday night It was Wagner's first Port Royal win of the season and the fifth overall of his career at the track. He nearly gave the win away when he lost the lead to Jeff Miller Jr. on the ninth tour of the 20-lap main. Central PA 10/10
USAC)USAC SILVER CROWN CHAMPIONSHIP RACE RESULTS: October 11, 2014 - Syracuse, New York - New York State Fairgrounds - "Salt City 78" QUALIFICATIONS: 1. Bobby East, 10, Stewart/Curb-Agajanian-32.436; 2. Kody Swanson, 63, DePalma-32.535; 3. A.J. Fike, 3, RFMS-32.627; 4. Tracy Hines, 16, Lightfoot-32.640; 5. Chris Windom, 17, RW/Curb-Agajanian-32.702; 6. Rich Tobias Jr., 117, Tobias-32.762; 7. Stewart Friesen, 99, RPM/Gormly-32.856; 8. Shane Cockrum, 66, Hardy-33.113; 9. Davey Ray, 25, Sachs-33.160; 10. Steve Buckwalter, 53, SET-33.273; 11. Jerry Coons Jr., 98, RPM/Gormly-33.315; 12. Randy Bateman, 55, Bateman-34.005; 13. Patrick Lawson, 2, Lawson-35.105; 14. Kenny Gentry, 18, Gentry-37.972; 15. Wes Miller, 36, Miller-NT. 10/10
PRESS...
Tracks
Short Track Nationals)He has been just one position short of the $15,000 winner's share over each of the past two years. Now he is ready to take another swing at the big money in two weeks at I-30 Speedway's 27th Annual COMP Cams Short Track Nationals presented by Hoosier Tires. Norman, Oklahoma's Christopher Bell is among the latest batch of entries for the $15,000-to-win, $2,500-to-start event set for October 23-25 after the blockbuster week gets under way with the $2,000-to-win Short Track Nationals Open on Wednesday night, October 22. Press Releases10/10
4:00pm
PRESS...
Drivers/Sanctions/Tracks
Knoxville Raceway IA)The 2014 Knoxville Raceway Award Banquet and Dinner will be held at the Prairie Meadows Racetrack and Casino on Saturday, November 15, 2014. The reservation deadline of Wednesday, October 15 is quickly approaching. Join us for Awards, Food, Fun and Entertainment! Press Releases10/10
Shannon McQueen)Changing gears for the 2015 season, McQueen Racing is please to announce a partnership with VanMeter Racing for the 2015 season. As part of the team, McQueen will be piloting the VanMeter owned #87 USAC-West Coast 360 Series Sprint Car. Current plans are for McQueen to compete in all West Coast 360 Series points races, while McQueen will pilot her Midget with BCRA and USAC as the schedule permits. Press Releases10/10
Williams Grove Speedway PA)Williams Grove Speedway has cancelled its Friday, October 10 racing program due to rain. Greg Hodnett is the 2014 Track Champion. 10/10
Column)Duane Hancock has Eldora Speedway notes in Tri-State Outlook 10/10
Kraig Kinser)Kraig Kinser has had the great fortune to be a part of some of the biggest events in short track racing during his career with the World of Outlaws STP Sprint Car Series. One of these is Super Dirt Week, which is based at the New York State Fairgrounds, but features satellite events at other local tracks throughout the week. The World of Outlaws STP Sprint Car Series annual visit to Rolling Wheels Raceway in Elbridge, New York, serves as one such race. Press Releases10/10
Open Wheel Driving School)The Open Wheel Driving School/Sippel Racin' will be holding our last Open Wheel Driving School of the 2014 season this Monday, October 13th. You can still sign up and join us at the challenging banked 1/4 mile of the 141 Speedway in Francis Creek, WI. Joining us for this final School will be 7 time IRA Champion, Bill Balog along with our lead instructor Mike Kertscher There are still a few spots available so if you've ever had the urge to really find out what it feels like to drive a winged sprint car, now is a great time. Sign-up information can be obtained by calling Randy Sippel at 920.876.3166 or email at ranspp@aol.com. We look forward to seeing you. Visit us at www.sippelracin.com 10/10
Jacksonville Speedway IL)Jacksonville Speedway will host the inaugural Ron Milton Race of Champions this Saturday Night October 11th. The race, which pays tribute to the late Ron Milton, features both the MOWA Sprint Car Series and POWRi Midget and MIcro Series season championships. Milton who enjoyed a storied career as a racer also served as co-promoter of the Speedway during some of its most successful years. Also racing will be DIRTcar Modifieds and Street Stocks racing for Jacksonville Speedway Season Championship Honors. Press Releases10/10
Sprintcar All Stars)Paul & Lynton Jeffrey of Vortex Racing Products has again offered to supply the Mainline DynoLog Dynamometers All Star Series with an Outlaw Top wing for their End of Season Pointfund. The "Vo rtex Altitude Award" is presented to the driver with the most roll over's for the All Star season. Press Releases10/10
Column)Richard Golardi chats with Danny Martin Jr Florida Open Wheel 10/10
Thursday October 9th 2014
I'm sorry, if you were right, I'd agree with you. Robin Williams
11:45pm
PRESS...
Drivers/Sanctions/Tracks
Taylor Ferns)Taylor Ferns has expanded her horizons quite a bit this season, venturing full-on into the world of 410-winged sprint car racing. She will add another item to her resume this weekend as she makes her first-career 360-winged sprint car start, along with also competing in her familiar 410-winged machine. Ferns will begin the weekend in her 360-winged sprint car at Waynesfield Raceway Park in Ohio, before hopping in her 410-car for a visit on Saturday night to the famed Eldora Speedway, also in Ohio. Both races will mark her debut with Eco-Mend adorning the top wing as the primary sponsor on her No. 55F. Press Releases10/9
Sprintcar Association of NSW)The second meeting for the Sprintcar Association of NSW is scheduled for this Saturday night and if the racing from las t week was anything to go by, it will be a great show. A field of 50 cars have nominated for the event, led by first week victor, Jamie Veal. Track Championship contenders, Max Dumesny, Trevor Green, the Bellbowen brothers, Grant Tunks and a host of others will be eager to score important points in the season long title race. Press Releases10/9
Toby Bellbowen)After scoring a great, hard fought third place in last week's main event at Valvoline Raceway, Toby Bellbowen would love nothing more than to go two positions further on the podium this Saturday night. As he and the team prepare for the second round of the Sprintcar Track Championship, Toby has taken last week as a big positive in his preparations – both physically and mentally. Press Releases10/9
Jackson Delamont)As the second event of the new season nears, Jackson Delamont is hoping for a better showing this time around. The talented racer was caught up in an opening lap crash that saw four cars retire from the race and on top of that, battled engine dramas most of the night. Press Releases10/9
Gil Sonner)Just wanted to let friends and fans know that longtime car owner Gil Sonner will be celebrating his 80th birthday on October 17th. If anyone would like to drop him a note or a card, they can be sent to Gil Sonner, 2476 NE Broadway, Des Moines, IA 50317. Cindy Sonner Saucier 10/9
Brandon Hanks)There are only a handful of races remaining this season for Brandon Hanks. After taking this weekend off, Hanks will return to action with the Lucas Oil ASCS National Tour Oct. 17-18 at Devil's Bowl Speedway in Mesquite, Texas, for the 41st annual Winter Nationals. Press Releases10/9
3:45pm
PRESS...
Drivers/Sanctions/Tracks
OCRS)The final curtain call of the 2014 OCRS Manufactures Performance Rankings presented by Sprintdudes.com has reached its calling. We acknowledge the top producers of the OCRS sprint car series in the chassis and engine building departments in one of the most competitive (if not the most) racing season since the inception of the series in 2002. OCRS 10/9
Trophy Cup)In one week the 21st annual Southwest Contractors Trophy Cup will kick off at the Merle Stone Chevrolet Thunderbowl Raceway in Tulare. Here's a look at the past winners of the prestigious event, which has been held at four different tracks over the years, including San Jose Speedway from 1994-'99, Ocean Speedway in 2000, Kings Speedway from '01-'04 & Thunderbowl Raceway from '05 to present. Press Releases10/9
Taylor Ferns)When Taylor Ferns hits the track this weekend, for a pair of races in Ohio, she will have a new look to her car as Eco-Mend has come on-board as the primary sponsor of her No. 55F winged sprint car. The sponsorship of Ferns will be Eco-Mend's first involvement in the world of motorsports. Eco-Mend is a Michigan-based, small business that specializes in environmentally conscious remediation. Press Releases10/9
10:00am
PRESS...
Drivers/Sanctions/Tracks
Robbie Farr)Robbie Farr and the ECP Racing Team head back to Sydney Speedway this Saturday night with the pilot keen to atone for the disappointment in last week's season opener. Farr qualified on the front row for the 30 lap Brian Healey Cup A-Main after convincingly winning his heat and dash, but things went askew for the Hi-Tec Oils #7 Maxim only one corner into the race. Press Releases10/9
Atomic Speedway OH)This Saturday night, October 11 Atomic Speedway celebrates "Cancer Awareness Night". Speedway management urges all fans to come out and support the cause by wearing pink. On the race card are 410 Sprint Cars, AMRA Late models, AMRA Modifieds, Street Stocks, Sport Mods and Enduros. It will be the season championships for Street Stocks and Sport mods. Press Releases10/9
USCS)Due to a full weekend of heavy rain in the forecast the 14th annual Cotton Boll Cup event at Poplar Bluff Speedway in Poplar Bluff, Missouri scheduled for this coming weekend has been RESCHEDULED for the following weekend on Friday and Saturday, October 17th and 18th. There will be an open practice at the track from 7pm until 10pm on Thursday, October 16th. USCS 10/9
USAC)This Saturday, October 11th, the USAC West Coast Sprint Car Series will make their fifth and final appearance of the year at the Merle Stone Chevrolet Thunderbowl Raceway in Tulare, California. Originally scheduled at Hanford's Kings Speedway, the non-point "29th Annual Cotton Classic" will also feature the winged King of the West 410 Sprint Cars and Legends of Kearney Bowl Super Modifieds. The Spectator Gates will open at 4:00pm, Hot Laps will begin at 5:00pm, Time Trials at 6:00pm, and Racing is set for 7:00pm. For more event information, visit the track's website at www.tularethunderbowl.com or call 559.688.0909. USAC 10/9
Adam Clarke)The debut outing for Adam Clarke and the Jack Berry Racing team last Saturday night at Sydney's Valvoline Raceway was a promising one. Despite the Speedcar feature race being cut short due to an accident late in the 20-lap journey, Clarke, who is the current and three-time Australian Speedcar Champion, was locked in a battle for the lead with Nathan Smee, but due to the premature end to the feature race, he was classified as a second-place finisher.Press Releases10/9
Column)Loss and Renewal – One Race Day in Florida by Richard Golardi Florida Open Wheel 10/9
Column)Ron Rodda has notes from Lemoore and Tulare CA in From the Grandstand10/9