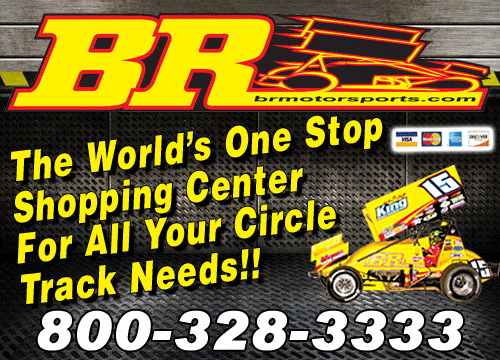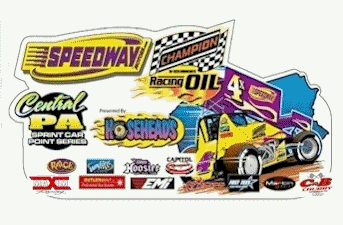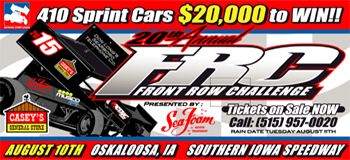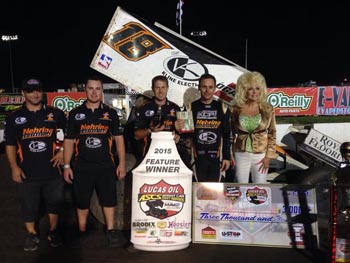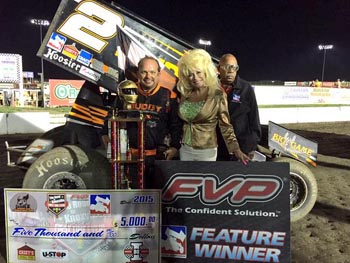 Ian Madsen wins the Lucas Oil ASCs main and Danny Lasoski wins the National Sprint League main at I-80 Speedway NE "Road To Knoxville"Thursday night. ASCS & NSL Photos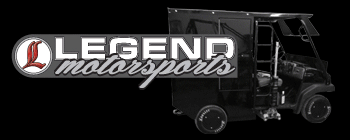 Latest News and Race Results
If you don't see it here yet, check the Message Board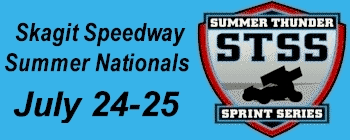 Thursday July 30th 2015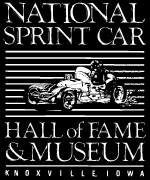 There comes a time in every man's life, and I've had plenty of them. Casey Stengel
1:45am
RESULTS...
Belleville Midget Nationals)Defending Champion Rico Abreu captured the 25-lap feature on Thursday Night, kicking off the 38th annual Belleville Midget Nationals on the Belleville High Banks. The victory in the USAC Honda National Midget Series event, re-establishes himself as the favorite for Saturday's 40-lap Championship Feature. Series point leader Kevin Thomas Jr. jumped into the lead at the start followed by his Kunz/Curb-Agajanian teammates Christopher Bell, Tanner Thorson and Abreu.Race Results 7/31
ASCS Lucas Oil)7/30 at I-80 Speedway Greenwood NE...A Feature 1 (25 Laps): 1. 18-Ian Madsen[5]; 2. 94-Jeff Swindell[2]; 3. 21-Brian Brown[3]; 4. 2-Don Droud Jr[1]; 5. 17-Josh Baughman[18]; 6. 3A-Billy Alley[13]; 7. 87-Aaron Reutzel[15]; 8. 95-Matt Covington[14]; 9. 45X-Johnny Herrera[19]; 10. 84-Brandon Hanks[11]; 11. 4J-Lee Grosz[8]; 12. 52-Blake Hahn[23]; 13. 77X-Wayne Johnson[9]; 14. 53-Jack Dover[7]; 15. 41P-Lynton Jeffrey[10]; 16. 92-Jordan Weaver[17]; 17. 35L-Cody Ledger[21]; 18. 33-Kris Miller[24]; 19. (DNF) 14K-Kyle Bellm[12]; 20. (DNF) 23-Seth Bergman[16]; 21. (DNF) 18R-Ryan Roberts[4]; 22. (DNF) 13V-Seth Brahmer[6]; 23. (DNF) 12-Tyler Drueke[20]; 24. (DNF) 4X-Jason Danley[22] ASCS 7/31
NSL)Greenwood NE...7/30..#2 Danny Lasoski #35 Jamie Veal #24 Terry McCarl #17B Bill Balog #29 Willie Croft #09 Matt Juhl #17W Bryan Clauson #18 Ian Madsen #3 Tim Kaeding #13 Mark Dobmeier #55 Brooke Tatnell #21 Brian Brown #7T Tasker Phillips #12 Lynton Jeffrey #2L Logan Forler #69 Mike Moore #6G Bryan Gossel #41A Andee Beierle #9 Paul Nienhiser #23S Stuart Snyder #17A Austin McCarl #5H Dakota Hendrickson #4K Thomas Jeffrey 7/31
USAC)HONDA USAC NATIONAL MIDGET RACE RESULTS: July 30, 2015 - Belleville, Kansas - Belleville High Banks - 38th "Belleville Midget Nationals" FEATURE: (25 laps) 1. Rico Abreu, 2. Christopher Bell, 3. Tanner Thorson, 4. Tracy Hines, 5. Zach Daum, 6. Jerry Coons Jr., 7. Tyler Thomas, 8. Spencer Bayston, 9. Isaac Chapple, 10. Matt JohnsonUSAC 7/31
PRESS...
Scotty Thiel)Mother Nature finally cooperated and allowed the STM #64 team to race two nights this past weekend. The first night started out on Friday at Oshkosh Speedzone with the IRA Series. After a mid-pack qualifying effort, Scotty started deep in the pack and charged his way to a solid sixth place finish and followed that performance up at Wilmot Raceway with the Allstar Circuit of Champions with a charge to a ninth place finish. Press Releases7/31
Lernerville Speedway PA)Fab Four Racing Fueled by Turners Premium Iced Teas enters the homestretch of the 2015 Chase for the Budweiser Track Championships this Friday, July 31. For the first time in several years, all four division points leaders have somewhat comfortable leads as July comes to a close. Typically one or two divisions have runaway leaders, but the other two or three are close races down to the final night of the season. However, AJ Flick, Alex Ferree, Mat Williamson and Corey McPherson all enjoy 30+ point leads with 40 points available per night. With all that said, all it takes is one bad or unlucky night to turn the tables on an entire season. Press Releases7/31
Thursday July 30th 2015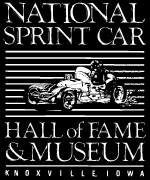 There comes a time in every man's life, and I've had plenty of them. Casey Stengel
10:00pm
PRESS...
Riverside Int Speedway AR)Join us and enjoy the 38 laps of wing-to-wing 305 racing action with $1380 going to the winner in Cody's Honor. Don't miss this fantastic event as we celebrate Cody the only way we know how - a night of exciting racing with family and friends! We will also reveal the child who will be the recipient of last year's Make-A-Wish Special at Riverside. Lots going on for this special night. Exciting races - only $15 General Admission for 12 and over; Children 6-11 $5; 5 and under free; Pit Passes $30. Enjoy 38 laps of wing-to-wing 305 racing action plus Pancho's 360 WS, Late Models, G & S Electric Modifieds, and The Supply House Stocks Post the attached flyer in your place of employment to remind your friends at work to come.7/30
Dominic Scelzi)Dominic Scelzi will be sidelined for at least the next month and a half after he sustained several compression fractures in his back last Saturday during a crash at the Peter Murphy Classic. Scelzi, who entered the King of the West 410 Sprint Car Series event at Thunderbowl Raceway as the championship points leader, was injured during the opening laps of the feature when his car got into the cushion, pirouetted and landed hard on the rear end. Press Releases7/30
Team ILP)Inside Line Promotions drivers Dale Blaney, Sam Hafertepe Jr., Johnny Herrera, Ray Allen Kulhanek, Travis Rilat, Seth Bergman, Zach Blurton, Devin Kline and Danny Lasoski each visited Victory Lane last weekend. Blaney and his Mainstream Holdings, Inc., backed team swept the UNOH All Star Circuit of Champions weekend with wins on Friday at Hartford Motor Speedway in Hartford, Mich., and on Saturday at Wilmot Raceway in Wilmot, Wis. Press Releases7/30
Joe Trenca is coming off a solid week of racing, which included the Mucci Motorsports driver tying his career-best result with the World of Outlaws Sprint Car Series. Trenca earned a top 10 last Thursday during his season debut at Rolling Wheels Raceway Park in Elbridge, N.Y., before his 15th-place finish with the World of Outlaws on Sunday at Lebanon Valley Speedway in West Lebanon, N.Y. Press Releases7/30
1:00pm
PRESS...
Wednesday July 29th 2015

Never measure the height of a mountain until you have reached the top. Then you will see how low it was. Dag Hammarskjold
11:45pm
RESULTS...
Ohsweken Speedway ONT)Originally from Niagara-on-the-Lake, Ontario, Stewart Friesen now resides in Sprakers, New York with wife Jessica Zemken. Primarily a Modified driver, Stewart Friesen was competing in just the fourth World of Outlaws Sprint Car series event of his career on Tuesday as he filled in for Zemken, who is expecting the couple's first child. Zemken became the first woman to win the Canadian Sprint Car Nationals at Ohsweken last season, while Friesen is now the first Canadian to win a World of Outlaws feature on home soil. His win is the first World of Outlaws triumph for a Canadian since Tim Gee went to victory lane at Paragon, Indiana on July 13, 1983. Race Results 7/29
PRESS...
9:15pm
PRESS...
Jerrod Hull)Three podium finishes in four nights highlighted MOWA Illinois Speedweek for Jerrod Hull and the Heartland Trailer Manufacturing #12 team. The Sikeston, Missouri driver pulled off a second place finish at Jacksonville Speedway Sunday, and third place runs at Quincy Raceways Thursday and Tri-City Speedway in Granite City Friday. Jerrod and his family will spend next week relaxing on vacation before getting back to racing action. Press Releases7/29
Seth Bergman)Seth Bergman defended his crown in dominating fashion last weekend during the 26th annual Bob's Burgers & Brew Summer Nationals at Skagit Speedway. Bergman led all 40 laps of the $10,000-to-win event on Saturday to score his ninth victory of the season after putting together an efficient preliminary night on Friday. Press Releases7/29
Josh Schneiderman)Josh Schneiderman and the Deuce Motorsports #49 team are coming off a solid fourth place finish with the Sprint Invaders at Bloomfield Speedway in Iowa on July 17. The last couple weeks at Knoxville Raceway have been frustrating for one reason or another, but the team is excited to be back in action with the Sprint Invaders Thursday at Dubuque, and back at Knoxville Saturday as they await their primary engine for the Knoxville Nationals. Press Releases7/29
Zach Blurton)Zach Blurton scored his third win in the last seven races last weekend to cap a URSS Kansas Region doubleheader. Blurton, who entered the weekend leading the region's championship standings, earned a pair of top-10 finishes to give him 17 top 10s in 18 races this season. The weekend opened on Friday when Blurton advanced from fifth to third place in a heat race at Dodge City Raceway Park in Dodge City, Kan. That locked him into the feature redraw, which lined him up on the outside of the fourth row for the main event. Press Releases7/29
Downforce Designs)Downforce Designs has continued to stay hot midway through the summer. The apparel company recently completed orders for World of Outlaws Sprint Car Series veteran Paul McMahan as well as Lucas Oil ASCS National Tour points leader Aaron Reutzel. Additionally, the Washington State based company produced event apparel for the Rory Price Memorial, which will be held this Saturday at Evergreen Speedway in Monroe, Wash. Press Releases7/29
Brian Brown)For Brian Brown and the Casey's General Stores/FVP #21 team, the "Road to Knoxville" is serious business. August comes this weekend, and the final preparations are being made for the Knoxville Nationals, which can make or break your season. Before heading to Knoxville Saturday, the team will be pulling double duty with the FVP National Sprint League and the ASCS National Series at I-80 Speedway's "Road to Knoxville" event near Greenwood, Nebraska. Press Releases7/29
Wayne Johnson)A pair of seconds and a third place finish capped off Wayne Johnson's trip with the Lucas Oil ASCS tour to the Pacific Northwest. Last week, second place finishes in Gillette, Wyoming and Black Hills Speedway near Rapid City, South Dakota ended the month long tour. Thursday and Friday, Wayne will compete at the "Road to Knoxville" at I-80 Speedway near Greenwood, Nebraska with ASCS. Saturday will find him close to home at Knoxville Raceway in Iowa as he readies for the 360 Nationals. Press Releases7/29
All Stars)The UNOH All Star Circuit of Champions will visit familiar territory during the upcoming weekend, headlining competition in areas of southern Ohio and western Pennsylvania. The series will visit two different dirt ovals in two different states this Friday through Sunday, with action set to begin on Friday evening, July 31st at the Atomic Speedway near Chillicothe, Ohio. All Stars 7/29
Keller Auto Speedway CA)Saturday night at the Keller Auto Speedway in Hanford, CA, the USAC West Coast 360 Series takes center stage, and return to the speedway after a thrilling event on June 27th. During their most recent stop, Richard Vander Weerd and Danny Faria went toe-to-toe during much of the race, and fans were treated to a thrilling finish as Vander Weerd made a high-side pass coming to the checkered flag to pick up the win. Press Releases7/29
DJ Netto)Following this Saturday's Stockton Dirt Track event with the King of the West Series, DJ Netto and hid DJ Netto Racing team will head East as Netto is set to embark on his first Knoxville Nationals experience. "I could not be more excited to head to the Nationals this year," DJ Netto said. "It is an event that I have wanted to compete in since I started racing, and I am thrilled that it is happening this year." Press Releases7/29
TJ Michael)After finishing the recent weekend with consecutive top-ten finishes during Fremont/Attica Sprint Title competition, Texas native T.J. Michael is anxious to rejoin the F.A.S.T. series for another busy weekend in northwestern Ohio. Michael, who is well into the downhill portion of his first full season of "410" sprint car competition, will visit the Attica Raceway Park and Fremont Speedway this Friday and Saturday with the intent to continue his recently developed top-ten streak, as well as continue his search for a career-first "410" sprint car victory. Press Releases7/29
Kyle Bellm)Kyle Bellm keeps climbing up the charts in Lucas Oil ASCS National Tour competition. Following on the heels of a pair of seventh-place runs in Montana, Bellm moved up to sixth at Wyoming's Gillette Thunder Speedway last Wednesday before posting a podium finish at Rapid City's Black Hills Speedway aboard the PPG Automotive Finishes/Colorvision No. 14k Sprint Car on Friday night. Press Releases7/29
Aaron Reutzel)Two wins in three races made it very nearly a perfect weekend for Aaron Reutzel. Only a Friday night fueling issue could prevent Reutzel from posting the standard trifecta of three feature wins in Wyoming, South Dakota and California over the course of four days. Press Releases7/29
USAC)The USAC HPD Western Dirt Midget series is gearing up for the "HPD Western Dirt midget Week," a three-race swing in early August. The three-race, series-within-a-series will feature three races over four evenings. The USAC HPD Western midget Week kicks off on Wednesday, August 5 at Ventura Raceway, followed with an appearance at Keller Auto Raceway at Plaza Park in Visalia on August 7, concluding on August 8 at Lemoore Raceway. Thus far, there have been four different race winners in as many HPD Western Dirt Midget events. USAC7/29
Joey Saldana)With the crown jewel of the World of Outlaws series, the Knoxville Nationals, fast approaching, Joey Saldana and the Motter Equipment HE&M Saw Beltline Body Shop team are diligently working to perfect different track set-ups. There are two races this weekend in Canada that will give the team that opportunity. Friday, July 31, the World of Outlaws will compete at Brockville Ontario Speedway for the second time. The competed at Brockville in 2011 and now, after a three-year sabbatical, they return. Press Releases7/29
Champion Oil)Champion Oil, an industry leader in the development of full synthetic motor oils, announced today their Blue Flame® Low SAPS 5W-30 Motor Oil marketed for the Dodge RAM half -ton pickup with the 3.0L 6-cyl Code (M) EXF Turbo Diesel. Press Releases7/29
Jack Dover)Jack Dover knows nobody can win every race. "I have to take the bad with the good," he said. Dover, who entered last weekend having won nine of his previous 12 races, endured a challenging weekend during three races in the Midwest. The weekend began last Friday at Kansas State Fairgrounds in Hutchinson, Kan., during the preliminary round of the 59th annual Hutchinson Grand Nationals. Press Releases7/29
Oswego Speedway NY)With the recent announcement of Race of Champions Weekend changing venues for 2015, Oswego Speedway's track champions will now be crowned during one action packed Fall Championship afternoon at the 'Steel Palace' on Saturday, September 19. Press Releases7/29
Dodge City Raceway Park KS)Bikes, freedom and mayhem will be the general theme for Dodge City Raceway Park with a diverse slate of August events on tap following a sizzling month of July at the 3/8-mile oval in southwest Kansas. The month of August at DCRP will include I-70 Flat Track Motorcycles, the USAC Southwest non-wing Sprint Cars and Sport Modified Mayhem. Press Releases7/29
Patriots)As the final month of PST America regular season approaches, a return to one of the series' traditional venues for sure-fire showdown. On Friday Night, A-Verdi Storage Containers will present the Patriot Sprint Tour's second trip to the Ransomville Speedway. The first race of the year nearly never happened due to heavy rains, but in the end, defending series champion Jared Zimbardi drove off in a caution-free feature. Zimbardi, of Bradford, PA, will return to PST action this Friday after the birth of his daughter this past weekend sidelined the No. 35. Press Releases7/29
Canyon Speedway Park AZ)The USAC Southwest Sprint Cars take center stage at Canyon Speedway Park this Saturday night as the 1/3-mile clay oval roars back to life with the Allscapes Back to School Special. Saturday's tilt that follows an open practice on Friday night from 6:00 p.m. to 9:00 p.m. will also include the 9th World Vapor IMCA Modifieds, Arizona Differential Pure Stocks, Micro Sprints and Dwarf Cars. The green flag flies at 7:00 p.m. Press Releases7/29
Eagle Jet/Top Gun Sprints Series and Volusia Speedway Park have rescheduled the July 25th rain out for Saturday, August 29th. This will be the first time since "Speed Weeks" that the series has run a double header with Bubba Raceway Park on Friday, August 28th and Volusia Speedway Park on Saturday August 29th. Hopefully the rainy season will be over, so pack your bags for a fun weekend of SPRINT CAR racing.7/29
1:00pm
RESULTS...
Thunder On The Hill)The NAPA Auto Parts Thunder on the Hill Racing Series continued Tuesday night at the Grandview Speedway with a 410 sprint car feature event that might very well be the best 410 sprint car racing of year. With just a handful of starts at the Grandview Speedway, Gettysburg, PA driver Danny "Double D" Dietrich earned his first ever Thunder on the Hill Racing Series feature win, taking the lead from Greg Hodnett with just two laps remaining in the 35 lap Thunder Cup Championship. Hodnett, appeared to be on his way to a fifth consecutive win at Grandview until Danny Dietrich made the winning move to earn the $5,300 first place prize. In the 358 NASCAR Modified feature, Jeff Strunk was the winner of the 30 lap feature earning $3,100 for the victory. The racing program started promptly at 7:30 PM and was complete just minutes before 10:30 PM. Central PA 7/29
Ohsweken Speedway ONT)Shane Ross got the better of polesitter Parker Price-Miller at the start of the 360 Sprint Car feature, and led the first 5 laps before Price-Miller made what turned out to be the feature-winning move. Mark Smith, Glenn Styres, and Mitch Brown raced hard for the third position before Smith got clear of them and passed Ross for the second position on lap 7. Ross had an issue with his safety equipment and drove through the pit area two laps later, losing a lap in the process and handing the third position to Styres. Race Results 7/29
PRESS
Brady Bacon)Brady Bacon won his eleventh feature of the year last Friday night at the Tri-City Speedway in Granite City during Illinois Speedweek. The Broken Arrow, Oklahoma driver swept the heat, Dash and feature at the 3/8-mile oval in the Brady Bacon Racing #99. This weekend, Brady will pilot the Paul Martens #48 in Silver Crown competition at the Belleville High Banks in Kansas Friday before competing in his car in the 410 class at Knoxville Raceway in Iowa on Saturday. Press Releases7/29
CRASH PAD) A Driveline or Rearend into the bottom of the seat during a crash can be painful or worse. Put some space between your butt and the seat bottom with the Right Stuff. The CRASH PAD reduces crash impact forces that can cause spinal injury. It makes the seat more comfortable and helps drivers that already have a bad back, feel better when racing. Put a CRASH PAD in your seat because.... Stuff Happens ! More info, List of Dealers and Secure Online Ordering at www.802solutions.com.7/29
3:00am
RESULTS
Photos)More weekend photos are in SpeedShotz7/29
Penn Live)Danny Dietrich passes Greg Hodnett late for $5,300 Grandview Speedway score http://www.pennlive.com/ 7/29
World of Outlaws)Stewart Friesen scored an incredible World of Outlaws Sprint Car Series feature win at Ohsweken Speedway Tuesday night, battling forward from a 7th place starting position and holding off Donny Schatz, Logan Schuchart and a late charging Parker Price-Miller to score his first ever series win. Friesen also became just the second ever Canadian-born driver to win an Outlaws event. Schatz finished in second with Price-Miller in third. DIRT/World of Outlaws 7/29
Grandview Speedway PA)Thunder On The Hill...7/28...1st Danny Dietrich 2nd Greg Hodnett 3rd Alan Krimes 7/29
USAC Midgets)HONDA USAC NATIONAL MIDGET RACE RESULTS: July 28, 2015 - Beloit, Kansas - Solomon Valley Raceway - "Chad McDaniel Memorial" FEATURE: (30 laps) 1. Kevin Thomas, Jr., 2. Tanner Thorson, 3. Tracy Hines, 4. Spencer Bayston, 5. Tucker Klaasmeyer, 6. Cody Brewer, 7. Keith Rauch, 8. Bob Harr, 9. David Wheeler, 10. Mark HamiltonUSAC7/29
NCRA)J.D. Johnson took advantage of scheduled outside front row starter Jack Dover's misfortune to claim his second career Hutchinson Grand Nationals sprint car championship as the National Championship Racing Association of Park City, Kansas presented by Precise Racing Products sprint car division tackled the famed half-mile Kansas State Fairgrounds oval in Hutchinson, Kansas on Saturday night during the 59th running of the O'Reilly Auto Parts Hutch Nationals presented by Mel Hambelton Ford. Race Results 7/29
PRESS
Inside Lane)This week's edition of "The Inside Lane" on ESPN 92.3 FM presented by Custom Metal Coating with Steve Inch and Todd Steward will air at 5 p.m. (EST) Thursday, July 30, featuring the show's first sprint car driver guest host Phil Walter of McClure. On-air interviews will include Brandon Igdalsky, President of Pocono Raceway, and the father-daughter sprint car team of Tim and Brie Hershey of Dillsburg. Central PA 7/29
Selinsgrove Speedway PA)Selinsgrove Speedway will present the Second Annual Kramer Cup at 7:30 p.m. this Saturday, Aug. 1, to honor the memory of sprint car racing legend Kramer Williamson of Palmyra. The 25-lap 360 sprint car race will pay $2,573 to win and $200 to start. Williamson succumbed to injuries he sustained in a sprint car racing accident at the Lincoln Speedway in Abbottstown in August of 2013. The tribute race will mark the third event of the season at Selinsgrove Speedway sanctioned by the United Racing Club (URC) 360 sprint car contingent. Central PA 7/29
Caleb Helms)Caleb Helms missed last weekend's UNOH All Star Circuit of Champions doubleheader in Michigan and Wisconsin because of a problem with the team's truck. "The computer on the rig had been acting up and the brake lights weren't even working," he said. "It wouldn't have been safe to drive it. We were trying to fix it and spent three and a half hours working on it, but couldn't get it done in time." Press Releases7/29
Andee Beierle)Andee Beierle is happy with how her return to sprint car racing played out last Sunday at Huset's Speedway. "The car felt great," she said. "I'm glad how everything turned out and that we were able to roll it in the trailer at the end of the night. I'm really happy with the first night back." Press Releases7/29
Brandon Hanks)Brandon Hanks is finding a groove during the right time of the year. Hanks scored his season-best result while recording a pair of top 10s last weekend with the ASCS Red River Region, which earned him a $500 bonus for finishing in second place during the Young Tool Challenge. Press Releases7/29
Derek Hagar)Derek Hagar is slated to return to Riverside International Speedway this Saturday for the first time since winning at the bullring in early June. Hagar will compete in both sprint car classes this weekend during the Cody Burks Memorial at the quarter-mile track in West Memphis, Ark. Press Releases7/29
Williams Grove Speedway PA)After taking a week off the Williams Grove Speedway Saturday Night Series returns to action on August 1. The forecast is for a rain-free Saturday evening of fun-filled racing action. The Blazer's Body Shop Super Sportsman, Credit Connection Auto Sales 358 Late Models and Aquafun Pools Street Stocks will be in action. Including this show, there are four remaining Saturday night events, making each race very important in the point chase. Central PA 7/29
Bryan Clauson)After reeling off quick time at the King's Royal, Bryan Clauson and the Matt Wood Racing #17w showed their consistency during FVP National Sprint League "Fair Speedweek". A third, two fourths and a sixth place finish have the team second in owner points, and despite missing a race for the Indy 500, Bryan sits seventh in the driver standings. This week, the team plans on running the 1st Annual "Road to Knoxville" at I-80 Speedway near Greenwood, Nebraska Thursday and Friday. With the ASCS also competing, Cole Wood plans on bringing out the 360 for the first time this year as well. Bryan will compete in a midget tonight in Beloit, Kansas and at the Belleville Nationals in Belleville, Kansas on Saturday as well. Press Releases7/29
Brad Loyet)Brad Loyet and the Vacuworx Global #o5 team put in a solid weekend in Illinois and Missouri. Two second place finishes and another top five had the Sunset Hills, Missouri driver's confidence back after a change in cars. A week off precedes the "Ironman 55" in Pevely, Missouri August 7 and 8.Press Releases7/29
Knoxville Raceway IA)For the last three years, the Capitani Classic has been one of the biggest single night events at the Knoxville Raceway, as it gives drivers one final shot to shake down their 410's at the Knoxville Raceway prior the to famed Knoxville Nationals. This year, the 2015 Capitani Classic gets a little bigger as Kustom Concrete Pumping and Greenland Homes of Iowa have come on board to raise the stakes for this event that pays homage to the former promoter of the Knoxville Raceway, Ralph Capitani. Press Releases7/29
Terry McCarl)It's been a busy fortnight for the TMAC Motorsports #24 team and driver Terry McCarl. A total of four top fives and eight top tens were the result in eight events. This week, the Altoona, Iowa driver will compete with the FVP National Sprint League and the "Road to Knoxville" Thursday and Friday at I-80 Speedway near Greenwood, Nebraska. Saturday it will be back to weekly action. On July 18, it was Twin Features Night for the 410's at Knoxville. "In the first one, we were pretty good," says TMAC. "The track was a little heavy at the time. I thought we had a good car and we moved up to fourth (from sixth). When the best of the best are up front, they don't make too many mistakes." Press Releases7/29
Harli White)Battling with the ASCS Red River Region over the weekend, Harli White would have a mechanical failure late in the feature event on Friday night at the Outlaw Motors Speedway before battling back to a seventh place finish on Saturday night at the Longdale Speedway. Press Releases7/29
Craig Dollansky)The TKS Motorsports team continued to make big gains this past week with Craig Dollansky behind the wheel. Set for a trio of events in four days, 'The Crowd Pleaser' got underway on Wednesday not far from the team shop in Des Moines with the National Sprint League at Iowa State Fair Speedway. Press Releases7/29
Plymouth Speedway IN)Drivers and fans will see a new race director at Plymouth Speedway beginning this Saturday, Aug. 1. Sara Tarlton was recently appointed as the new Promoter/Race Director at the Playground of Power. The Albion, Indiana resident loves racing and has followed the sport her entire life. Press Releases7/29
Montpelier Motor Speedway IN)The K&L Ready Mix NRA Sprint Invaders and Engine Pro Sprints on Dirt will make their final 2015 appearance at the Montpelier Motor Speedway Saturday, August 1st as the points chase begins to wind down for both organizations. The event will feature a true epic battle drawing Ohio's and Michigan's finest winged sprint car drivers to the Indiana 1/4 mile bullring as the Ohio based K&L Ready Mix NRA Sprint Invaders will compete against the Michigan based Engine Pro Sprints on Dirt bringing two separate sanctioning bodies to one single race. The event will mark the second event that NRA and SOD have co-sanctioned an event at theMontpelier Motor SpeedwayPress Releases7/29
Cody Wampler)Cody Wampler competed in a pair of races last weekend for the first time this season. "I picked the hottest weekend of the year to do it as well," he joked. Wampler kicked off last weekend on Friday with the Oil Capital Racing Series at Southern Oklahoma Speedway in Ardmore, Okla., where he advanced from fourth to third place in a heat race during his first race at the track in approximately 15 years. Press Releases7/29
Atomic Speedway OH)One of the largest Open Wheel racing shows east of the Mississippi River of coming to Ohio this Friday and Saturday, July 31st-August 1, when the UNOH All-Star Circuit of Champions come to town at the Atomic Speedway. The winged outlaw sprint car series will pay $5,000 to win Friday and $10,000 to win Saturday, making this one of the most significant two-day shows in the country. Press Releases7/29
White Lightning Motorsports)White Lightning Motorsports recorded its first career 1-2 finish last Saturday at Knoxville Raceway in the 305ci class. Devin Kline claimed the feature victory, which marked his fourth official triumph of the season during eight races, with teammate Jamie Ball posting a second-place result during his first 305 start since 2011. Press Releases7/29
Perris Auto Speedway CA)There is no racing at Perris Auto Speedway the next two Saturdays, August 1st and 8th. Racing returns on August 15th with the "California Racer's Hall of Fame Night" for the Amsoil USAC/CRA Sprint Cars, PAS Senior & Young Gun Sprint Cars and the California Lightning Sprints. The PASSCAR Stock Car Series Street Stocks, Super Stocks & Factory Stocks and the IMCA Modifieds will close the month of August on the 29th. Press Releases7/29
Tuesday July 28th 2015

I want to live my life, not record it. Jackie Kennedy
3:40pm
RESULTS
Joe Trenca)Joe Trenca is coming off a solid week of racing, which included the Mucci Motorsports driver tying his career-best result with the World of Outlaws Sprint Car Series. Trenca earned a top 10 last Thursday during his season debut at Rolling Wheels Raceway Park in Elbridge, N.Y., before his 15th-place finish with the World of Outlaws on Sunday at Lebanon Valley Speedway in West Lebanon, N.Y.
Northwest Focus Midgets)Friday, July 24, 2015 Deming Speedway, Deming, WA Elma Auto Racing Hall of Fame FAST TIME went to #73 Al Goldie on a damp Deming Speedway Friday Night. Heat Race Winner was Nick Evans, followed by Tristin Thomas, Ryan Cully, Al Goldie, Michael Vollbrecht, Kenzie Thomas and Jeremiah Franklin. Mother Nature won and the night's event was called right after our Heat Race. Northwest Focus Midgets Saturday, July 25, 2015 Skagit Speedway, Alger, WA 5th starting Tristin Thomas made a late race pass on Michael Vollbrecht to stick and pick up his 4th win of the season. Ryan Cully battled to take second and Vollbrecht 3rd, both Cully and Vollbrecht were very close at the finish as both drivers are looking for their first career win at Skagit Speedway. Garrett Thomas battle hard to finish 4th, followed by Nick Evans, Nik Larson, Doug Anderson, Todd Hartmann, Kenzie Thomas, Dougie James, Thomas Walker, Doug Davidson, Aly Pyles, Renee Angel, Ray Stebbins, Al Goldie DNS. Heat Winners were Nick Evans and Dougie James. Next race will be Saturday, August 1st at Sunset Speedway in Banks, Oregon. 7/28
IRA)Dale Blaney concluded the UNOH All Star Circuit of Champions road trip through Michigan and Wisconsin with yet another main event victory; this time during the All Star/IRA "Sprintacular" at the Wilmot Raceway near Wilmot, Wisconsin. The current UNOH All Star point leader earned the $5,000 "Sprintacular" payday on Saturday, July 25th, over a stacked field of 38 Bumper-to-Bumper IRA Outlaw Sprint Series and UNOH All Star IRA7/28
St Francois County Raceway MO)50% chance of rain is the most frustrating forecast when it comes to dirt track racing. That's what we woke up to Saturday morning - cloudy skies and a 50% chance of rain. So, will it or won't it? Will we race or will we get rained on. Well, Mother Nature may have taken a hint by now, and maybe, just maybe, she knows the ol' cowboy Brian Blair won't back down, so rather than causing a ruckus with the weather, she just saddled up and rode on out giving way to clear blue skies, a nice breeze, and a whole lot of fun here at the Fastest Bullring in Missouri!! Race Results 7/28
PRESS
Monday July 27th 2015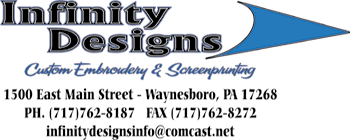 I believe in rules. Sure I do. If there weren't any rules, how could you break them? Leo Durocher
11:50pm
PRESS
2:50pm
RESULTS
PRESS
Willie Croft)Roseville, CA driver, Willie Croft, and his Willie Croft Racing team are set to take off for their Midwest swing this week as Croft is set for action this coming weekend. "This has always been a dream of mine, and I am so thankful for the people who have made this possible," Croft said. Press Releases7/27
Jason Statler)Though his night started off with more bad luck, Jason Statler and his DF Rios Motorsports team persevered, kept at it, and salved their night as Statler charged from 19th to finish sixth during the 2nd Annual Peter Murphy Classic. Press Releases7/27
Sam Hafertepe Jr)The road to recovery was a slow one for Sam Hafertepe Jr., who missed approximately three months of racing after sustaining a broken right arm during a sprint car crash on May 1. "I've never had to sit out for an injury ever," he said. "It was pretty tough. Basically what they did was put a plate and seven screws in there. They put me in a brace and let me take it off every once in a while to exercise my wrist. I couldn't do any heavy lifting until after the doctor released me." Press Releases7/27
Steven Tiner)Getting back to action for the first time since Northwest Speedweek at the beginning of the month, Steven Tiner would finish 12th on Friday night at the Keller Auto Speedway before taking a nasty tumble during the Last Chance Showdown on Saturday night with the King of the West Series at the Thunderbowl Raceway in Tulare, CA. Press Releases7/27
Carson Macedo)Lemoore, CA driver, Carson Macedo, put together a very impressive showing during the Second Annual Peter Murphy Classic that eventually saw him finish in the fourth spot. "We were really good on Saturday night, but I took to long to move to the top of the race track during the feature event, and we finished in the fourth spot," Carson Macedo said. Press Releases7/27
Aaron Reutzel)After competing with the ASCS National Series in South Dakota on Friday night, Aaron Reutzel made the most of an early morning flight on Saturday as he picked up the lucrative Peter Murphy Classic victory aboard the Roth Motorsports No. 83sr entry. "I have to thank Dennis and Teresa Roth for giving me the chance to drive this amazing racecar, and Todd Ventura and this entire team for making it all possible," Aaron Reutzel said in victory lane. Press Releases7/27
Brockville ONT/SLS Promotions)The World of Outlaws Sprint Car Series returns to Brockville Ontario Speedway for the first time since 2011 on Friday, July 31 for the Haulmark World of Outlaws Sprint Weekend. The event will mark the second of five scheduled races in Canada for the series in 2015 and is part of the second East Coast Swing of the season. Press Releases7/27
King of the West)This Saturday night in Stockton is the last King of the West Sprint Car Series race before taking over a month off for the many special events going on. Tickets for this Saturday at the Stockton Dirt Track are on sale now at 916-370-9417. All seating is general admission during the night, but fans can save up to $5 off each adult ticket by pre-purchasing them prior to the event. Ticket prices for KWS & the Joe Hunt Wingless Series on August 1st are $25 Adult Seating (age 13+), $5 Kids (6-12), 5 & under FREE. $50 for a Family Pack includes 2 adult tickets & 2 kids tickets. Pre-sale adult tickets available $20 (13+) $3 convenience fee per order, pre-sale ends Thursday July 30th at 5pm. Tickets will be available for pick up at Will Call day of event, bring your photo ID. Will Call opens at 4pm, with the front gate opening at 5pm. First heat race is scheduled around 7pm. Cars will hit the speedway shortly after 5. The Stockton Dirt Track is a lightning fast 3/8 mile clay oval located on the San Joaquin County Fairgrounds in Stockton, California. The physical address is 1658 S Airport Way, Stockton, CA 95206. For information on the speedway visit www.stocktondirttrack.com 7/27
IRA)The earth shaking, ground pounding, 900 horsepower thunder of the Bumper To Bumper IRA Outlaw Sprint Series storms into the Sheboygan County Fair Park's Plymouth Dirt Track this Saturday night August 1st. It's Plymouth's Biggest Race Night of the Year, the annual Frank Filskov - Brian Portschy Memorial. Joining the IRA Outlaws will be the PDTR 360 Sprints and Badger 600cc Micro Sprints in all Sprint Car SPRINTACULAR! Pits open at 3, Grandstands 4:30, on track action begins at 6. The best in the upper Midwest will be at Plymouth this Saturday, Come see the IRA Outlaws, and FEEL THE THUNDER! Several local Sheboygan area teams follow he IRA series and are chasing current IRA point leader Bill Rose. Rose travels from Plainfield, IN (just west of Indianapolis) to all the IRA shows and is former tour regular with the World of Outlaws before making IRA his home where he finished 2nd in the 2014 IRA point chase to 7-time IRA series champion Bill Balog. Balog will too be at Plymouth this Saturday. Local contenders include Ben Schmidt who currently sits second to Rose, Scotty Thiel who is currently 5th, plus recent Manitowoc event winner Mike Reinke, rookie of the year contenders Kyle Marten and Josh Walter, plus Steve Meyer, Brandon Thone, Ken Jay Fiedler, Todd King and more. Adult tickets are just $20, kids 6-12 years only $5, and children 5 & under are FREE.7/27
Shane Stewart)Driver Shane Stewart and the Larson Marks Racing team escaped Pennsylvania Posse country with two hard-earned top-10s. The two-night Summer Nationals at Williams Grove Speedway in Mechanicsburg, Penn., kicked-off on Friday night. Stewart qualified ninth and finished seventh in his heat race, forcing the team to qualify through the second last-chance showdown. After winning the LCS, Stewart started 18th in the feature. Stewart and the Larson Marks Racing team made a great charge through the field to advance 10 positions and finish eighth. Press Releases7/27
Justin Miller)The Arbor Green Contractors, KenJay Fiedler Excavating, In Motion Dance Studio, Meyer Motors, BMG Designs, Glacier Transit and Storage, Richard Wirtz Attorney at Law, CJ Salon, Curve In Bar, Bane Nelson, Meyer Farms and R&H Enterprises,Triple X Racing Chassis powered by Tiry Engines 360, Afco Shocks, Velocity Wings, and American Racer Tires #15M was back in action at the Plymouth Dirt Track (PDTR) on Saturday evening.Press Releases7/27
Mitch Brown)Mitch Brown edged to within 2 points of Sprint Car leader Todd Hoddick of Cheektowaga, NY on Friday night with a solid second place finish in the track's feature event. But the Brantford competitors has company for second place in the standings in the presence of Ohsweken's Glenn Styres who recorded his fifth consecutive A-Main win at the track in his own front yard. Press Releases7/27
Indy Race Parts)We are now an official dealer of MPI Steering Wheels. MPI was formed by legendary racer, Max Papis and his wife, Tatiana Fitipaldi Papis to solve a problem that was becoming too common among so-called premium steering wheel manufacturers. After strenuously researching new designs, materials and fabrication techniques, the Papis' were able to secure 4 Italian craftsman with decades of experience in the aftermarket steering wheel industry. All MPI Steering Wheels are built in the same Italian factory and every MPI wheel is engraved with their own individual serial number, as the Papis' are very passionate and very serious about achieving the tightest quality control standards. This enables the Papis' to provide racers with the best possible product now available. MPI also quickly expanded their product selection beyond the top levels of Nascar and now offer a steering wheel for practically every form of motorsports, from Legends, Road Racing, Drifting, Quarter Midgets, Outlaw Cage Karts, Dirt and Asphalt Short Track racing and more! Please stop by our showroom located on Gasoline Alley in Indianapolis Monday-Saturday to see the MPI difference or give us a call at, 317.244.9437.7/27
Sunday July 26th 2015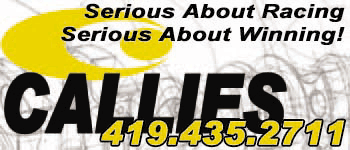 Forgive me my nonsense, as I also forgive the nonsense of those that think they talk sense. Robert Frost
11:50pm
RESULTS
Photos)More weekend photos are in SpeedShotz7/26
The Speedway Motors/Champion Racing Oil Central PA Sprint Cars were at Williams Grove Speedway Friday night to start a two day show with the World of Outlaws. Danny Dietrich started the feature ninth, took the lead from World of Outlaws point leader Donny Schatz on lap 18 and went on to the win. It was Danny's ninth win of the year but first ever World of Outlaws win at Williams Grove. On Saturday night Stevie Smith dominated the feature with his father's Black Bandit #19 colors adorning the Fred Rahmer owned sprint car. He took the $25,000 win over Donny Schatz and brought the coveted Morgan Cup back to Central PA. It was a weekend sweep by the PA Posse, Speedway Motors/Champion Racing Oil Central PA Sprint Cars over the World of Outlaws.Speedway Motors/Champion Racing Oil Central PA 7/26
ASCS Warrior)#28 Jonathan Cornell wins at California MO Sunday 2nd Ricky Stangl #24s 3rd Tyler Thomas #86. 7/26
MOWA)Jacksonville IL..7/26..Joey Moughan, Hull, Weyant, A Bruns, JB Miller. 7/26
NSL)Mark Dobmeier notched his 60th career feature win at Huset's Speedway near Brandon, South Dakota on Sunday night, and in turn, posted his second FVP National Sprint League victory of 2015. The win was worth $3,000 and came aboard the Jimco Racing #13. The Grand Forks, North Dakota driver is second on the all-time feature winners' list at Huset's. Dobmeier also donated $500 of his winnings to four year old Emmett Zoor, who is battling Rhabdomyosarcoma and was in attendance at Huset's. A large donation was made to the Zoor family, thanks to drivers and fans. National Sprint League7/26
World of Outlaws)After five straight second place finishes in full points events, Donny Schatz returned to victory lane Sunday night at Lebanon Valley Speedway as he scored his 21st World of Outlaws Sprint Car Series feature win of the season. "It hasn't felt like we've had a very good day lately, I guess," Schatz said. "We've had respectable finishes but this is where we want to be, we want to be winning. I guess you have to go through those stages where you're learning a little bit, get beat, try to get up on your game a little bit." DIRT/World of Outlaws7/26
King of the West)Rising Sprint Car star Aaron Reutzel of Clute, Texas thrilled a packed house of fans on Saturday by making a late race charge around Jason Meyers to take home the $11,000 top prize at the Peter Murphy Classic in Tulare. KoW, JH Wingless, Civil War 7/26
UMSS)Rick Kobs has won in every type of race car he has driven over the years, but until Thursday night July 23 at the Red Cedar Speedway, Kobs had not won in a Traditional non-winged sprint car. He can now cross that off his "bucket List" of accomplishments, as Kobs drove to victory over two-time series champion Rob Caho, Jr. during the initial appearance of the UMSS Traditional Sprint Car Series at the Dunn County Fairgrounds track. Kobs also became the first driver to win in all three UMSS divisions (winged, traditional and micro sprints).Race Results 7/26
Waynesfield Raceway Park OH)Sprint car hall of famer and racing legend Jack Hewitt was honored Saturday at Waynesfield Raceway Park in Waynesfield, Ohio. The 7th running of the yearly event was any sprint car fans dream seeing three different classes of open wheel sprint car racing. "This is just a really exciting event for the drivers and fans", stated Jack Hewitt as teams began to fill the pits. Jack Hewitt has called Waynesfield Raceway Park his favorite track repeatedly and plans to keep the Hewitt classic at WRP for many years to come. Race Results 7/26
St Croix Valley Raceway WI)A hot steamy afternoon erupted into a soaker of an evening, causing lengthy delays in the completion of the racing program at St. Croix Valley Raceway on Friday. A cloud-burst just two laps into the first feature race of the night halted racing for over an hour while drivers and track crews worked the surface back into shape. Another lengthy delay resulting from a serious crash during the UMSS Winged Sprint Dan Grams memorial feature race also contributed to the uncharacteristically late finish at The Valley. But the entire program did indeed finish, and with a few drivers making their first visit of the season to Victory Lane. Race Results 7/26
UMSS)Race fans at the Rice Lake Speedway were treated to a fantastic UMSS Traditional sprint car 25 lap feature race on Saturday night, as the series completed its triple header weekend with three different winners. A Battle Royal waged for 25 laps which featured NINE lead changes amongst three drivers! Coming off turn 4 on the final lap, Rob Caho, Jr. got by Jake Kouba for the victory. Mike Mueller also snuck under Jake for the runner-up spot at the finish line. For current point leader and two-time series champion Caho, it was his fifth win of the season and 25th career Traditional sprint triumph. Race Results 7/26
UMSS)Although Mother Nature caused about an hour rain delay when the back edge of a thunderstorm complex just clipped the St. Croix Valley Raceway with a brief but heavy shower, it did nothing to dampen the spirits of Johnny Parsons III. Growing up racing on the Indiana bullrings which usually were heavy and tacky, JP3 found himself right at home on the sticky and very fast 1/4 mile SCVR racing surface. Parsons wrestled the lead away from Neal Matuska on lap 11 following contact coming across the finish line to complete lap 10. Parsons went on to lead the remaining 15 laps in what turned out to be yet another nonstop feature race for the Traditional sprint cars this season at SCVR. Race Results 7/26
UMSS)Ryan Bowers continues to impress the sprint car racing community, as the young Ham Lake, MN driver earned his fifth UMSS win of the season and eighth career series victory at the Rice Lake Speedway on Saturday July 25. Bowers also completed a very successful weekend sweep, as he won the UMSS Dan Grams Memorial on Friday night at the St. Croix Valley Raceway prior to heading over to Rice Lake. Bowers, in just his second season behind the wheel of a winged sprint car, is the current UMSS point leader. Bowers earned $1,000 for his victory. Race Results 7/26
UMSS)After Chris Graf and Jerry Richert, Jr. got collected in an incident in turn 2 on lap 9 of the 25 lap UMSS Dan Grams Memorial feature race on Friday night July 24 at the St. Croix Valley Raceway, Ryan Bowers found himself in a familiar position during the 2015 racing season, leading the feature race and looking for another win. Mission accomplished, but not without having to hold off Lou Kennedy, Jr. following a red flag with 15 laps in the books for a hard crash involving Lou's son Thomas Kennedy and Jared Goerges.Race Results 7/26
Montpelier Motor Speedway IN)Midgets – Leaders Edge 23 Entries Heat 1 – (8 Laps) 1. 10-Chett Gherke[8] ; 2. 8JR-Bear Wood[1] ; 3. 10b-Stratton Briggs[6] ; 4. 35B-Chris Baue[5] ; 5. 84-Bill Dunham[7] ; 6. 2-Cory Guingrich[3] ; 7. 17KT-Ryan Ellis[4] ; 8. 26-Clayton Gaines[2] Heat 2 – (8 Laps) 1. 21N-Nick Speidel[1] ; 2. 17-Michael Koontz[7] ; 3. 5-Gary Gipson[8] ; 4. 7-Gage Walker[2] ; 5. 17D-Ryan Seacrest[3] ; 6. 97-James Jones[6] ; 7. 35H-Zach Hampton[5] ; 8. 11A-Brandon Gray[4] Heat 3 – (8 Laps) 1. 16-Davey Ray[3] ; 2. 85-Shane Hollingsworth[6] ; 3. 2B-Thomas Briggs[4] ; 4. 7D-Justin Dickerson[5] ; 5. 15-Cole Fehr[2] ; 6. E99-Gage Etgen[1] ; 7. 28-Ashlea Albertson[7] A-Main 1 – (0 Laps) 1. 85-Shane Hollingsworth[2] ; 2. 16-Davey Ray[1] ; 3. E99-Gage Etgen[18] ; 4. 7-Gage Walker[11] ; 5. 10b-Stratton Briggs[7] ; 6. 17D-Ryan Seacrest[14] ; 7. 35B-Chris Baue[10] ; 8. 21N-Nick Speidel[6] ; 9. 7D-Justin Dickerson[12] ; 10. 17KT-Ryan Ellis[19] ; 11. 84-Bill Dunham[13] ; 12. 15-Cole Fehr[15] ; 13. 2-Cory Guingrich[16] ; 14. 5-Gary Gipson[8] ; 15. 17-Michael Koontz[3] ; 15. 26-Clayton Gaines[22] ; 16. 97-James Jones[17] ; 17. 28-Ashlea Albertson[21] ; 18. 10-Chett Gherke[5] ; 19. 8JR-Bear Wood[4] ; 19. 2B-Thomas Briggs[9] ; 20. 35H-Zach Hampton[20] ; 23. 11A-Brandon Gray[23] 7/26
OCRS)It was all in the family for the Sellers at Southern Oklahoma Speedway on Friday during the 1st Annual Summer Sprint Shootout. Robert Sellers took the lead away from his son, Shane, on lap 17 of the AmeriFlex Hose and Accessories Oil Capital Racing Series feature and went on to victory for the sixth time this season. Shane Sellers settled for second after starting on the pole. OCRS 7/26
USCS)The "Carolina Kid" gave his home state race fans something to cheer about in United Sprint Car Series presented by K&N Filters competition Saturday night at Fayetteville Motor Speedway. USCS 7/26
AVSS)The Auto Value Bumper to Bumper Super Sprints made their second appearance of the season at Kalamazoo (Mich.) Speedway with Cody Gallogly earning his first career victory. Gallogly became the sixth different winner in the opening six events. Race Results 7/26
PRESS
Joey Montgomery)Saturday night, Joey Montgomery and Reddick Motorsports collected the $2000 reward as they picked-up win number 6 on the year. Montgomery led wire to wire as he picked up his second win in as many nights at St François County Raceway in Farmington, MO. Montgomery drives the Joe and Jodie Reddick owned, Champion Racing Oil, Kueker Farms, Cooper Racing Products, Protect the Harvest, O' Donley Racing Engines, J & J Internet, Maxim.7/26
Sammy Swindell)Sammy Swindell captured a pair of top fives last weekend during a busy week of competition in Pennsylvania. Swindell earned results of third and fourth, respectively, during the Summer Nationals at Williams Grove Speedway in his second week of competition with CJB Motorsports. Press Releases7/26
Ohsweken Speedway ONT)Ohsweken Speedway's 20th season of racing continues this Monday and Tuesday with two very special events: The Arrow Express Six Nations Showdown featuring the World of Outlaws Sprint Car series on Tuesday, July 28, preceded by the Burger Barn Northern Summer Nationals on Monday, July 27. Press Releases7/26
URC)The United Racing Club is back in action this weekend with two shows you won't want to miss. On Friday night all the stars and cars return to Williams Grove Speedway to battle it out for $4,000 to win and $300 to start at the 2015 358/360 Sprint Car Nationals presented by Lelands.com. Show time is 7:30 and general admission is just $16 for this must see event. The last visit to the famed 1/2 mile resulted in one of the greatest finishes in URC history with 8 Time URC Champion taking the win over Steve Buckwalter and Mark Smith. On Saturday night the United Racing Club will head up the road to Selinsgrove Speedway for the annual Kramer Cup. The Cup named after URC great Kramer Williamson and his famed Pink Panther #73. Before the action starts be sure to check out the Market St. Parade beginning at 4pm. Gates open at 5:30 with racing getting underway at 7:30pm. Two great shows and two great nights of racing that you won't want to miss! 7/26
Column)Duane Hancock has notes from the Kings Royal in Tri-State Outlook7/26
1:00pm
RESULTS
4:00am
RESULTS
Photos)Lots of Williams Grove PA World of Outlaws and Macon IL MOWA shots are in SpeedShotz7/26
King of the West)Aaron Reutzel 83Sr won the Peter Murphy Classic at Tulare Thunderbowl Speedway CA. over 7 Jason Meyers, 1nz Kyle Hirst, 21x Carson Macedo, 3c Jonathan Allard, 0 Bud Kaeding, 00 Jason Statler, 3 Craig Stidham.7/26
ASCS SW)For the first time, Joey Chester stood in Victory Lane with the ASCS Southwest Region; topping the regional series at the Central Arizona Speedway. Billy Chester was second after starting seventh with Rick Ziehl from ninth to third. Bob Ream, Jr. and Lance Norick made up the top-five. Kaylene Verville, Ryan Murphy, Kyle Danielson, Cody Sickles, and Mike Rux, Jr, made the top-ten. ASCS 7/26
USAC WC)Thunderbowl Raceway CA 7/25...#37 Matt Mitchell #10 Richard Vanderweerd #17V Danny Faria #81M Austin Leggitt #29 Bud Kaeding #73 trey marcham #81X Michael Faccinto #88 Jace Vanderweerd #91R Brody Roa #7M Mike Spencer 7/26
Skagit Speedway WA)For the second straight year, Seth Bergman stood victorious in victory lane at the Bob's Burgers & Brew Summer Nationals at Skagit Speedway. Bergman went wire to wire and collected $10,000 for his efforts in the Sprint Car division. Tristin Thomas and Matt Powers won in the Northwest Focus Midget Series and Outlaw Tuner classes. Race Results 7/26
Penn Live)Stevie Smith completes Posse sweep, banks $25,000 in Summer Nationals finale at Williams Grove http://www.pennlive.com/7/26
Fremont Speedway OH)Craig Mintz has won track and series championships. This year he decided with a growing family to cut back on his racing. It hasn't slowed him up much. The Gibsonburg, Ohio driver blasted into the lead of the Fort Ball Pizza Palace 410 Sprint feature on a lap 10 restart and drove to his second win of the season and ninth career victory at Fremont Speedway Saturday. The win keeps Mintz, a two time Kistler Racing Products Fremont Attica Sprint Title (FAST) Championship Series champion in the hunt for the coveted Kistler Cup. Race Results 7/26
Lincoln Park Speedway IN)Kevin Thomas Jr is the winner. 7/26
Williams Grove Speedway PA)The Black Bandit rode again Saturday night at Williams Grove Speedway. Driving a sprinter with a retro No. 19 paint scheme, Stevie Smith took the lead from Aaron Ott on lap eight and survived two late-race restarts to score the $20,000 win in the World of Outlaws-sanctioned Summer Nationals. Smith's win also earned him the Morgan Cup and a $5,000 bonus. "This feels great," said Smith. "It's hard to win these Outlaw races. I know we won one last year, but until then it was a difficult task for me to accomplish. I know it gets old, but I've got to thank these guys for giving me a really, really good racecar. I'm glad it's getting old that I can say that. I'm very proud of them. Things went our way tonight and it's a great feeling to win a World of Outlaws show." Central PA 7/26
Susquehanna Speedway Park PA)Super Sportsman Tour Feature (25 laps): 1. Chad Criswell; 2. Rich Eichelberger; 3. Mike Enders; 4. Frankie Herr; 5. Scott Dellinger; 6. Kenny Edkin; 7. Timmie Barrick; 8. Devin Beidel; 9. Gregg Foster; 10. Bobby Hockenberry; 11. Lanny Hake; 12. Russ Mitten; 13. Nate Young; 14. Joe Boyson; 15. Davey Walsh; 16. Steve Fannasy; 17. Teddy Thomas; 18. Jay Fannasy; 19. Chad Trout; 20. Adam Gutshall; 21. Todd Leonard; 22. Kevin Gutshall; 23. Chad Smith. FEATURE LAP LEADERS: Beidel (1-6); Eichelberger (7-23); Criswell (24-25). HEAT RACE WINNER: Herr; Beidel and Eichelberger. 7/26
ASCS Red River)One win deserves another as Sam Hafertepe, Jr. backed up his Friday night performance at the Outlaw Motorsports Park with victory at the Longdale Speedway with the American Bank of Oklahoma ASCS Red River Region presented by Smiley's Racing Products. Gridding the Lone Star Speedway No. 15 sixth, Hafertepe was chased to the line by Andy Shouse with Kade Morton completing the night's podium. Mickey Walker and Jake Martens made up the top-five. ASCS 7/26
ASCS Gulf South)The Shady Oaks Classic is in the books with Alvin, Texas driver Michael McNeil collecting Saturday's $3,000 winner's check with the Southern Trailer Works ASCS Gulf South Region presented by Griffith Truck and Equipment. ASCS 7/26
Waynesfield Raceway Park OH)July 25, 2015 7th Annual Jack Hewitt Classic Buckeye Machine Non Wing Sprints (29 Cars) A-Main - (30 Laps) 1. 18X-Thomas Meserawll[4] 2. 69R-Dallas Hewitt[6] 3. 21K-Kody Swanson[7] 4. 40-Justin Grant[14] 5. 17B-Nick Bilbee[3] 6. 24-Landon Simon[1] 7. 9X-Gary Taylor[9] 8. 24P-Rod Henning[5] 9. 31-Tom Rhodes[8] 10. 2DI-Dustin Ingle[10] K & L Ready Mix NRA 360 Sprints (19 Cars) A-Main - (25 Laps) 1. 22H-Randy Hannagan[3] 2. 6M-Max Stambaugh[8] 3. 17-Jared Horstman[4] 4. 28H-Phil Gressman[2] 5. 17H-Hud Horton[1] 6. 49-Shawn Dancer[6] 7. 6S-JR Stewart[5] 8. 83-Kyle Sauder[9] 9. 11-Tim Allison[7] 10. 22R-Kevin Roberts[11]Race Results 7/26
Jackson Speedway MN)A field of 23 360 winged sprint cars turned out for the 2015 Jackson County Fair on Saturday, July 25 for the Hall of Fame Night and Barb Wieskus Memorial at Jackson Speedway. All told, 79 race cars were in the pits to compete in the evening's racing action, which was sponsored by Houseman Oil of Eshterville, IA and Jackson Sports. With sprints from the Property Solutions of America Midwest Sprint Touring Series on hand, the evening's racing action was capped off with fireworks over the historic half-mile facility.Race Results 7/26
Mercer Raceway Park PA)Jack Sodeman, Jr. survived a seven-car wreck on the initial green flag and went on to win the feature for the 4 Your Car Connection and World of Wheels 410 Sprint Cars on a busy night at Mercer Raceway Park. In addition to celebrating Christmas in July, and Herr's Meet Your Heroes Night, there were fireworks courtesy of Pizza Joe's. It was Sodeman's first win of the season at the Park. 7/26
AVSS)Kalamazoo MI..7/25..1 71H Cody Gillogly 2 26 Aaron Pierce 3 71R Derek Snyder 4 42 Jason Blonde 5 45 Ryan Gillenwater 6 88 Jimmy McCune 7 99 Geoff Kaiser 8 61 Kevin Feeney 9 40 David Byrne 10 0W Brad Wyatt 11 97 Ike Beasley 12 3A Mike Astrauskas 13 10 Chris Neuenschwander 14 12 John Turnbull 15 0 Christian Koehler 16 64 Tyler Roahrig 17 21 Mike Stutsman 18 70 Andries Marx 19 11G Tom Geren 20 2 Matt Kinzinger 21 14C Anthony McCune 22 26x Jeff Bloom 23 44 Teddy Alberts 24 31 Tanner Astrauskas 25 70X Ryan Davis 7/26
Placerville Speedway CA)360 sprints..7/25..1 35 Sean Becker 2 77 Mike Benson 3 33T Jimmy Trulli 4 10 Logan Seavey 5 14R Andy Gregg 6 25 Justin Johnson 7 20J James Sweeney 8 4sa Greg DeCaires 9 45 Jake Morgan 10 x1 Justin Bradway 11 5 Kirt Organ 12 9 D.J. Freitas 13 56 Scott Hall 14 58 Matt Barber 15 93 Stephen Ingraham 16 2 Cody Spencer 7/26
Marysville Raceway Park CA)360 sprints..7/25..1 18 Justin Sanders 2 7K Kenny Allen 3 2B Jeremy Burt 4 21 Colby Wiesz 5 88 Brad Bumgarner 6 95 Brandon Dozier 7 3F William Fielding 8 97 Cortney Dozier 9 71L Korey Lovell 10 21H Jeremy Hawes 11 14H Heath Hall 12 81 Kevin Lovell 13 6W Billy Wallace 14 8 Jim Richardson 15 49 Mike Monahan 16 16 Jimmy Steward 17 97K Derrick Dozier 18 9L Cody Lamar 19 7N Dyllan Ogden 7/26
Limaland Motorsports Park OH)The return of racing to Limaland Motorsports Park for the first time in three weeks was greeted by a large crowd and a moist gripping surface that produced some thrilling action. The evening's headliner was the annual Run for the Rabbit sprint car feature honoring the memory of the late Travis Miller, a former Limaland competitor who had an enthusiastic and infectious attitude that made him very popular with fans and competitors alike. The NRA Sprint Invaders field came together for the 25-lap feature with former Rabbit winners Phil Gressman and Randy Hannagan on the starting front row. On the opening lap, veteran Dennis Yoakam rolled his machine on the backside forcing a red flag from the beginning. Ironically, Yoakam's teammate Randy Hannagan would later experience that exact opposite by eventually winning the race. Race Results 7/26
USAC)USAC HPD EASTERN MIDGET RACE RESULTS: July 25, 2015 - Shenandoah, Virginia - Shenandoah Speedway FEATURE: (35 laps) 1. Chris Lamb, 2. Jessica Bean, 3. Kyle Craker, 4. Andrew Layser, 5. Jeremy Frankoski, 6. Carson Hocevar, 7. Nolan Allison, 8. Jake Nelke, 9. Sam Hatfield, 10. Fletcher Wulff, 11. Nic Davidson. NT USAC 7/26
USAC)USAC SPECIAL EVENT MIDGET RACE RESULTS: July 25, 2015 - Indianapolis, Indiana - Lincoln Tech Indianapolis Speedrome - "Tony Stewart Classic" FEATURE: (100 laps) 1. Kyle Hamilton, 2. Grant Galloway, 3. Kevin Studley, 4. Ross Rankine, 5. Gabby Chaves, 6. Jim Anderson, 7. Kyle O'Gara, 8. Spencer Bayston, 9. Joey Burrow, 10. Jake SmithUSAC 7/26
34 Raceway IA)305 sprints..7/25..1 4 7 Nick Guernsey 2 1 51J Ryan Jamison 3 7 27 John Schulz 4 6 50P Harold Pohren 5 10 36 Justin Newberry 6 3 61 Dillan Roth 7 11 40C Cody Wehrle 8 8 9 Daniel Bergquist 9 2 71 Nathan Murders 10 9 16 Dustin Clark 11 5 21 Brandyn Martin 12 14 87 Heath Bundy 13 13 83 Dave Getchell 14 12 59J Jacob Glasgow 15 15 31 Austin Sears 16 16 1 Jayson Ditsworth 7/26
Knoxville Raceway IA)Danny Lasoski scored his fifth win and the 106th in his career at the Knoxville Raceway Saturday night, in an evening that saw everything from some strange accidents to a power outage. In the 360 class, Dusty Zomer backed up his 410 win a week ago here, with his fourth career victory in that class. Devin Kline dominated the competition in the 305 class to pick up career win number six. BillW's Knoxville News 7/26
Southern New Mexico Speedway)305 sprints...7/26..1 9 18 Lorne Wofford 2 8 48 Shawn Sander 3 10 19 Wes Wofford 4 7 27 Cesar Fuentes 5 3 99.5 Derek Demartino 6 12 131 Royal Jones 7 4 4 Dylan Harris 8 11 40X Jesse Baker 9 13 65 Richard Wilbee 10 1 3D Don Reynolds 11 5 21TX Brandon Schure 12 16 5 Joseph Hernandez 13 15 17 Jon Mcdaniel 14 2 54 Art Quijano 15 14 49 Chuck Jackson 16 6 77 Cj Hulsey 7/26
Riverside Int Speedway AR)305 Sprints..7/25..1 2 139 Brad Bowden 2 3 44C Ronny Howard 3 6 29 Chad Jones 4 5 25 Tyler Whatley 5 1 8S Bj Simmerman 6 9 72K Richard Kahler 7 11 57 Zachary Roach 8 10 10K Dewayne White 9 17 42 Andy Mcelhannon 10 13 8 Barry Blue 11 14 32 Chuck Fletcher 12 4 67 Hayden Martin 13 12 65 Brandon Lovelace 14 8 14 Ryan Roy 15 15 21 Jason Shavers 16 7 38J Cody Howard 17 16 26 Cody Miller 7/26
UMSS)St Croix Valley Speedway WI...7/25..1 3 199 Ryan Bowers 2 4 21K Lou Kennedy Jr 3 8 03 Jamey Ogston 4 1 63 Jerry Richert Jr. 5 7 34 Rick Kobs 6 2 20G Chris Graf 7 10 95 Kevin Bradwell 8 11 52 Jake Lempelius 9 15 7M Bob Mcvitty 10 14 91A Reed Alex 11 5 9 Jared Goerges 12 6 20K Thomas Kennedy 13 12 15 Chad Patterson 14 13 18 Ryan Wilson 15 9 5 Anna Kouba 7/26
MOWA)Macon IL..7/25..Adam Jones, Parker Price-Miller, Brady Bacon, Jake Blackhurst, Chris Urish, Jim Moughan, Logan Faucon, AJ Bruns, Paul Nienhiser, Ben Wagoner 7/26
Keller Auto Speedway CA)A beautiful July night set the scene for a packed pit area on Friday at the Keller Auto Speedway, and fans were treated to a great night of racing as Ryan Bernal used a late race pass to score the Duinkerken Farms King of Kings Winged 360 feature everRace Results 7/26
ARDC Midgets)Path Valley Speedway PA..7/25..Brenden Bright wins his first race of the 2015 season. Jim Radney finishes 2nd, Austin Burke 3rd, Ryan Greth 4th and Brian Gilmore 5th.7/26
Patriots)Woodhull NY...7/25..Justin Barger, Barney, D.Just, Hebing, Howland, Reakes, Drum, S.Just, Suprick, Bennett, Muench, Azzi, Preston, Ruggles, Wickham, Collins, Graves. 7/26
All Stars/IRA)Wilmot WI..7/25..#1 Dale Blaney #89 Cody Darrah #W20 Greg Wilson #94 Ryan Smith #79 Blake Nimee #10H Chad Kemanah #45 Tim Shaffer #4 Danny Smith #64 Scotty Thiel #6R Bill Rose #5J Jeremy Schultz #5T Travis Philo 7/26
Selinsgrove Speedway PA)A huge crowd was on hand Saturday evening at Selinsgrove Speedway to watch an exciting four division racing program on Driver & Fan Appreciation Night sponsored by Jeff's Auto Body & Recycling Center. Eric Tomecek of Abottstown drove to his second win of the season in the 25-lap 360 sprint car feature at the wheel of the Central Builders Supply Co. No. 1-W. The $2,500 victory was Tomecek's third career at the track.Central PA 7/26
Petaluma Speedway CA)360 sprints..7/25..#7c Andy Forsberg #121 Evan Suggs #7h Jake Haulot #42x Herman Klein #07n Zack Lynskey #9n Joe Stornetta #52 David Lindt #55w Bud Walberg #29r Riley Matson #2m Aaron Miller #3 Ricky Brophy #55 Marissa Polizzi #43 Bradley Terrell #91ri Eli Deshaies7/26
World of Outlaws)Stevie Smith dominated Saturday night's night two of the Summer Nationals at Williams Grove Speedway and, for the first time ever, claimed the Morgan Cup Trophy for the Pennsylvania Posse. Driving a special paint scheme, the very familiar No. 19 Black Bandit car, Smith claimed his first World of Outlaws Sprint Car Series victory since last year. Donny Schatz passed Aaron Ott in the closing laps to finish in second. DIRT/World of Outlaws 7/26
Bridgport Speedway NJ)TSRS 305...7/25...#18 Tim Tanner #24 Mike Haggenbottom #47 Adam Carberry #70 Eddie Wagner #28 Tommy Carberry #10 Bob DeVault #11 Ryan Stillwagon #9 Joe Lord #17c Keith Anderson #5z Zack Byrd #53 Jason Rochelle #0 Harris Kohen #12 Joe Kay #15B Bryant Davis #54 Pat U'Selis #9s Rick Steif #14 Karl Fryer #44 Dave Brown #96 Gabe Fox #23 Samantha Leiberman 7/26
PRESS
The Cushion)On July 30th the Honda USAC National Midget Series will embark on one of the countries most legendary tracks, the Belleville Highbanks, and TheCushion.Com is excited to announce flag to flag coverage will be available for the three-day Belleville Midget Nationals that also include the USAC Silver Crown Series for the Highbanks Hustle. Press Releases7/26
Top Gun)Rained out at Volusia Speedway Park FL Saturday night. 7/26
Saturday July 25th 2015
Remember, tomorrow is promised to no one. Walter Payton
1:30pm
RESULTS
PRESS
Riverside Int Speedway AR)Riverside is racing Jamie Otts Discount Mufflers 305 WS, Black Oak Gin 600, LM, G & S Electric MOD, and the Supply House Stock cars tonight. REMINDER: RIS is moving all the times ahead 30 minutes due to heat. Gates open at 5:30; time trials at 7; and races begin at 8 pm. General Admission for 12 and up is $12; Children 6-11 is $5; and Children under 5 FREE. Next Saturday, August 1 is the annual Cody Burks Memorial 305 WS Special and the Reveal for the Make-A-Wish child. During the national anthem Auto Nation Ford on Mt. Moriah is loaning us a convertible so that the 6 year old can ride around the race track during the national anthem. At the end of the National Anthem we will have Disney characters tell the 6 year old that his wish to go to Disney has been granted. Any money that you want to donate to Make-a-Wish will be accepted on August 1 plus if you want to give the 6 year old a new hot wheels car both of those gifts or one of the gifts would be appreciated. The Helena, AR, 6-year old loves hot wheels cars and racing. See you tonight for thrills, chills, and spills!!! Remember all times have moved ahead 30 minutes due to the heat.7/25
Thunder On The Hill)As the NAPA Auto Parts Thunder on the Hill Racing Series gears up for one of its biggest events of the season – the Inaugural 410 Sprint Car Thunder Cup at the Grandview Speedway on Tuesday, July 28 (Rain date: July 30) -- the fastest drivers on dirt prepare to do battle on the 1/3 mile dirt high banks, but for Sprint Car hot shoe Ryan Smith of Kunkletown, PA, the excitement of strapping into his Sprint Car in front of a hometown crowd is the real thrill. Central PA 7/25
CRASH PAD)What's in your seat besides your butt? Nothing? Compression Fractures and other Spinal Injuries can occur when you land wheels down in a crash. It's the most serious common injury in short track racing today. The weight of your body, head and helmet come down on top of your spine like a pile driver. This compresses your spine against the rigid bottom of your seat and can break your neck or back. The CRASH PAD is made of the Right Stuff to provide compressible resistance to impact forces and provide the space needed to slow your downward motion. Learn more about the problem and solution with videos and information at www.802solutions.com7/25
3:30am
RESULTS
Penn Live)Danny Dietrich makes epic Williams Grove charge to beat Donny Schatz and the World of Outlaws http://www.pennlive.com/7/25
World of Outlaws)Danny Dietrich achieved something few others have this season - he passed Donny Schatz for the lead and kept it. Dietrich charged from a ninth place starting position in Friday night's Summer Nationals at Williams Grove Speedway to score his first World of Outlaws Sprint Car Series event win since 2013. DIRT/World of Outlaws 7/25
Column)Racing Returns To Warsaw & Second Half Of Indiana Sprint Week by Pat & Bruce Eckel in A Typical Weekend7/25
POWRi Midgets)Tri-City Speedway IL..7/24...Darren Hagen, Zach Daum, Andrew Felker, Garrett Aitken, Austin Brown, Daniel Robinson, Travis Berryhill, Tucker Klaasmeyer, Kyle Schuett, Kellen Conover. 7/25
Skagit Speedway WA)7/24...#39C TRAVIS RILAT #56 JUSTIN YOUNGQUIST #17 CAM SMITH #55 TREY STARKS #23B SETH BERGMAN #22 SEAN MACDONELL #33 COLTON HEATH #16 DAVID MILLER #91 CHASE GOETZ #59 ERIC FISHER #96 GREG HAMILTON #98 MATT JENSEN #21 ROBBIE PRICE #50 EVAN MARGESON #9 JAYME BARNES #44W AUSTEN WHEATLEY #42 DEREK ROBERTS #5R STEVE REEVES #3 JJ HICKLE #26 TAYLER MALSAM #79K KELSEY CARPENTER 7/25
MOWA)Brady Bacon won the feature at Granite City IL Friday 2nd Brad Loyet 3rd Jerrod Hull. 7/25
IRA)Give Scott Uttech a track that's beginning to slick off, and he'll show you how to harness 900 horsepower, and still get it to the ground. As has been witnessed multiple times over the past couple years when a racing surface begins to require throttle control Uttech has found a way to drive forward. Tonight's non-stop 30 lap main event showcased Uttech's proficiency with those conditions. Uttech became the ninth different winner in IRA Sprint competition this season. 7/25
NRA)Randy Hannagan wins at Lima OH. IRA7/25
ESS)Mohawk International Raceway NY 1st Steve Poirier 2nd Dylan Swiernik 3rd Patrick Vigneault 7/25
ASCS Lucas Oil)7/24 Black Hills Speedway SD A Feature 1 (25 Laps): 1. 45X-Johnny Herrera[1]; 2. 77X-Wayne Johnson[5]; 3. 14K-Kyle Bellm[4]; 4. 87-Aaron Reutzel[6]; 5. 52-Blake Hahn[7]; 6. 95-Matt Covington[3]; 7. 0J-Jeremy McCune[2]; 8. 2K-Kevin Ingle[10]; 9. 75-D.J. Brink[8]; 10. 10-Anthony Farnsworth[15]; 11. 7-Mike Sires[9]; 12. 13-Ryan Parks[18]; 13. 33-Kris Miller[17]; 14. 4-Adam Speckman[16]; 15. 21-Ryder Olson[13]; 16. 14-Ben Holmberg[19]; 17. 9A-Clint Anderson[22]; 18. 92-Jordan Weaver[14]; 19. (DNF) 77M-Nate Maxwell[20]; 20. (DNF) 15-James Sires[23]; 21. (DNF) 3-Mike Pennel[21]; 22. (DNF) 56X-Mark Chisholm[11]; 23. (DNF) 29-Eric Flatmoe[12]; DNS 6G-Bryan Gossel ASCS 7/25
SOD)Hartford MI..7/24...Ryan Ruhl wins over Dustin Daggett, Teunessen, Trey Smith, and Gregg Dalman.7/25
Ocean Speedway CA)360 sprints..7/24...1 2 17 Justin Sanders 2 6 0 Bud Kaeding 3 5 41 Dominic Scelzi 4 7 121 Andy Forsberg 5 4 2 Brad Furr 6 10 9J Dustin Golobic 7 8 58 Jerry Bonnema 8 17 88 Koen Shaw 9 12 3T Nicholas Ringo 10 1 92 Kyler Shaw 11 14 10 Anthony Simone 12 13 8 Jermey Chisum 13 11 55 Danny Malfatti 14 16 7 Nick Ringo, Jr 15 18 711 Wayne Katen 16 3 72W Kurt Nelson 17 15 25Z Jason Chisum 7/25
All Stars)Hartford MI..7/24...#1 Dale Blaney #10H Chad Kemenah #2M Dustin Daggett #45 Tim Shaffer #89 Cody Darrah #94 Ryan Smith #W20 Greg Wilson #5T Travis Philo #9K Kevin Thomas Jr. #3G James McFadden #11R Chase Ridenour #4 Danny Smith 7/25
Attica Raceway Park OH)Usually when a driver joins a new team it takes awhile for all the elements to gel. Not so for Stuart Brubaker. The Gibsonburg, Ohio driver took the lead from Dean Jacobs at the half-way point and went on to score his third straight win at Attica Raceway Park in the O'Reilly Auto Parts 410 Sprints on Columbus Equipment/Comfort Keepers Night. Brubaker, a former 305 sprint track champion, joined the Burmeister Racing Team over the winter after having fielded his own 410 sprint team the past couple of years. And this combination is proving to be a force to be reckoned with. Not only has Brubaker won three straight, but he is in contention to win the $10,000 Attica point championship as he came into the night third in the standings only 16 points behind Jacobs. Race Results 7/25
Ohsweken Speedway ONT)360 sprints 7/24...#0 Glenn Styres #10 Mitch Brown #49 Todd Hoddick #19 Cory Turner #91 Ryan Turner* #5 Keith Dempster #14H Jim Huppunen #67 Chris Durand #71s Shawn Sliter #11 Jamie Turner #38 Tyler Hendricks* #81 Derek Johnathon #77 Dain Naida #11z Zach Zumpe #15 Mike Farrell 7/25
River Cities Speedway ND)7/24...#13 Mark Dobmeier #9N Wade Nygaard #20A Jordan Adams #2A Austin Pierce #25 Cory Mack #27 Chris Ranten #8H Jade Hastings #8 Casey Mack #35 Brenden Wilde #6N Greg Nikitenko #10TR Bob Martin #99 Jordan Graham #5 Dave Glennon #26 Blake Egeland #B52 Michael Bischoff #13T Ty Hanten #51 Alex Larson #22 Tanner Wisk #12 Brayden Pengilly #40 Lawrence Veralrud #33 Murray Temple #0 Nick Omdahl #92 Mitch Mack #6 Zach Wilde7/25
Trail Way Speedway PA)After putting his motor back in the car just last night, points leader Isaac Sneeringer claimed his 4th Trail-Way win of the year in the 25-lap 358 Sprint Car feature on Friday night. Sneeringer said the car was still running hot, but it didn't seem to affect his ability to maintain the top spot. Central PA 7/25
Williams Grove Speedway PA)Add Danny Dietrich's name to the short list of drivers that have passed Donny Schatz to score a World of Outlaws sprint car win this season. Dietrich, of Gettysburg, Pa., did just that Friday night as he drove by the Outlaws point leader and 20-time winner off turn four to complete lap 18 and would keep him behind on a green-white-checkered finish. Dietrich earned $8,000 for his first career Williams Grove Outlaw win in a car owned by Gary Kauffman. He does have two Outlaw wins at Lincoln Speedway. Central PA 7/25
PRESS
Western World)Driver Entry forms are available for The 48th Annual Western World Championships featuring The USAC Sprint Car Series 2015 Finale. Top USAC drivers from around America will congregate in the west at Tucson, Arizona's USA Raceway for three nights of USAC National 410 Sprint Cars vs. USAC CRA 410 Sprint Cars and USAC Southwest Sprint Cars vs. USAC West Coast Sprint Cars. The Western World will mark the end of the 2015 Sprint Car campaign and will crown all four USAC Sprint Car Series Champions for the first time in history. Press Releases7/25
Perris Auto Speedway CA)Even though the race is more than three months away, early entries continue to come in for the historic 20th Annual Budweiser Oval Nationals Presented by All Coast Construction at Perris Auto Speedway on November 12th, 13th and 14th. More than 50 of the nation's top sprint car drivers are expected to vie for the event record purse of more than $120,000.00. Press Releases7/25
Nolen Racing)Nolen Racing's Jerry Coons Jr. of Plainfield, Ind., posted another solid finish in USAC Silver Crown action Thursday night at Lucas Oil Raceway in Indianapolis, finishing eighth in the non-stop, 100-lap "Rich Vogler Classic." Press Releases7/25
Friday July 24th 2015
But to be the best, you must face the best. And to overcome your fear, you must deal with the best. Barry Bonds
1:30pm
PRESS
USCS)The United Sprint Car Series presented by K&N Filters winged sprint cars and www.rockauto.com USCS 600 Sprint Car Series winged mini sprints were RAINED OUT on Thursday evening at East Lincoln Speedway in Stanley, NC around 5:15pm. The same event has been RE-SCHEDULED for TONITE, Friday, July 24th at East Lincoln Speedway. Pit Gates open at 4pm and at 5pm in the grandstands. The first race rolls off at 7:30pm. on FRIDAY NIGHT> For directions, etc. for East Lincoln Speedway please visit their website at www.elspeedway.com or call 704-263-5347. For USCS info please visit m www.uscsracing.com or call 770-865-6097. OnSaturday night the series visits the 4/10 mile dirt oval at Fayetteville Motor Speedway in Fayetteville, NC for the speedway's "Wet and Wild" night of Speed. The Fayetteville Motor speedway is located on the world wide web at www.fayettevillemotorspeedway.com There is also a Fayetteville Motor Speedway Facebook page. 7/24
FAST)The Kistler Racing Products Fremont/Attica Sprint Title Championship Series organization would like to welcome CP-Carrillo as the "Official Rod and Piston Supplier of the Fremont/Attica Sprint Title Championship Series." CP-Carrillo will continue to act as a major point fund contributor to the F.A.S.T. organization in 2015, but will take on an even bigger role in 2016 and become the official provider of high quality performance products and internal engine components in the form of rods and pistons. Press Releases7/24
Robbie Stillwaggon)Robbie Stillwaggon and the 89 Quality Auto Body team made a last minute decision to tow up to Rolling Wheels Raceway in Elbridge New York for the Patriot 360 Sprints race Thursday night July 23rd. Stillwaggon started 7th in his heat and was only able to pick up 1 position finishing in the 6th spot. That put him in the dash for starting spots 9-14 where Stillwaggon started 6th and finished 4th. The 4th place finished placed Stillwaggon 12th in the field as they rolled towards the green flag. Press Releases7/24
Champion Racing Oil)Champion, a recognized leader in racing and performance lubricants, will be the title sponsor of the Williams Grove National Open sanctioned by the World of Outlaws Sprint Car Series on October 1-2-3 in Mechanicsburg, Pa. The Champion Racing Oil National Open is an event with more than 50 years of history that includes the biggest names in motorsports competing at half-mile Williams Grove Speedway, one of dirt racing's legendary venues. Central PA 7/24
Dodge City Raceway Park KS)A big night is on tap Friday night at Dodge City Raceway Park with First Responder & Driver Appreciation Night at the 3/8-mile clay oval. While First Responders are recognized with free admission and all variety of awards and prizes are distributed to drivers in appreciation for their support of the track, some important business will be at hand as well as all five DCRP championship chase divisions will battle it out for those precious championship points. Press Releases7/24
NWWT)Coos Bay Speedway would host their lone Northwest Wingless Tour date on Saturday July 18th. The weather would be a little cooler then what teams have been used to in their local areas but was a welcomed change from the scorching temperatures elsewhere. A total of fourteen entries filled the pit area representing the states of Oregon and Washington. Race Results 7/24
Thursday July 23rd 2015
She gave me a smile I could feel in my hip pocket. Raymond Chandler
11:50pm
RESULTS
NSL)Dusty Zomer became the sixth different winner in as many events for the FVP National Sprint League when he captured the feature victory at the Jackson Speedway in Minnesota Thursday night. The Sioux Falls, South Dakota driver's win during the Jackson County Fair race supported by Abdo, Eick & Meyers LLP was his first with the series, making Thursday the fourth straight NSL event with a new winner. National Sprint League 7/23
Sandusky Speedway OH)7/23...#0 Steven Irwin #88 Frank Neill #39M Matt Goodnight #67 Brian Gibbs #72S Joe Speakman #12 Kyle Capodice #26 Ray Thurston 7/23
NOSA)Ada MN...7/23...#8 Casey Mack #4J Lee Grosz #9N Wade Nygaard #6N Greg Nikitenko #2A Austin Pierce #0 Nick Omdahl #8H Jade Hastings #20A Jordan Adams #5 Dave Glennon #14 Tom Egeland #B52 Michael Bishchoff #51 Alex Larson #40 Lawrence Veralrud #25 Cory Mack #26 Blake Egeland #99 Jordan Graham 7/23
MOWA)Quincy IL...7/23...Feature top 5 Rico Abreu, C Bruns, Hull, Blackhurst, Loyet. 7/23
Patriots)Stewart Friesen wins Rolling Wheels NY feature over Bryan Howland, Justin Barger, Robbie Stillwaggon, Steve Poirier. 7/23
USAC)Tanner Swanson continued his dominance on the pavement side of the Silver Crown Series schedule as he passed his brother Kody two-thirds of the way through Thursday's "Rich Vogler Classic" 100-lapper and took off for a comfortable 5.366-second victory in the Bowman Racing - Banjo Products #2 Beast/Kistler Chevy. The non-stop race was completed in 37 minutes and 25 seconds. USAC 7/23
PRESS
1:30pm
PRESS
Waynesfield Raceway Park OH)The race that put Waynesfield Raceway Park on the map returns for the seventh straight year this Saturday night, July 25th. Hall of Fame driver Jack Hewitt once again brings the annual Jack Hewitt Classic to Waynesfield, Ohio for a night of racing sprint car fans dream about. The Buckeye Machine Non Wing sprints headline the 7th Annual Jack Hewitt Classic with $3000 in prize money awaiting the first driver to take the checkered flag. Press Releases7/23
Brock Zearfoss)For the second time in 2015, the World of Outlaws Sprint Car Series will visit the Williams Grove Speedway in Mechanicsburg, Pennsylvania. The notorious 'Pennsylvania Posse' will battle 'The Greatest Show on Dirt' for a potential $33,000 weekend payday. Brock Zearfoss, pilot of the Brock Zearfoss Racing, Moose's LZ Bar and Grill, Central Builders Supply, Leach's Automotive Service, Meckley's Limestone, '3Z,' 410ci sprint car, will join the Outlaws and Pennsylvania's best during the upcoming weekend; working to upset the national travelers and earn a career-first World of Outlaws victory. Press Releases7/23
ESS)It was originally scheduled for June 6th but Mother Nature decided to take the A-Main victory. This Friday night will be the second try for the Lucas Oil Empire Super Sprints (ESS) to head to the ultra-modern Mohawk Int'l Raceway for a $2,000 to win A-Main. The visit to the Akwesasne Reservation always carries extra weight as not only does it pay points for the overall Lucas Oil ESS Championship but also the NAPA Auto Parts US Tour, the Einstein Construction Group Canada Tour and also the SUNY Canton Series. Press Releases7/23
USAC)The cars and stars of the USAC West Coast Sprint Car Series are back in action this Saturday, July 25th, at Thunderbowl Raceway in Tulare, California. Promoted by Steve Faria, the "2nd Annual Peter Murphy Classic" will also showcase the winged King of the West and Western RaceSaver Sprint Cars. The front gates will open at 4:00pm, time trials will begin at 6:00pm, with racing scheduled for 7:00pm. For more event information, visit the track's website at www.tularethunderbowl.com or call 559.688.0909. USAC 7/23
Mercer Raceway Park PA)There will be something for fans of all ages at Mercer Raceway Park on Saturday, July 25. And, there will be a little extra for the racers, too. Because of the high number of postponements due to rain, there will be three, yes, three separate promotions along with the full card of Saturday Night Live! racing action. Press Releases7/23
USCS)The United Sprint Car Series presented by K&N Filters (www.uscsracing.com) winged sprint cars invade the ¼ mile "Bullring" at East Lincoln Speedway in Stanley, North Carolina for the first time ever this THURSDAY night July 23rd. The USCS' winged sprint car invasion is during the Speedway's "THURSDAY THUNDER" mid week special event and, this is their one and only scheduled stop at ELS this season. USCS 7/23
Susquehanna Speedway Park PA)Racing action returns to the Big Track at SSP on Saturday night, July 25 with the annual Christmas in July featuring a Santa Claus visit. Racing action will also include the BRC Late Models, Street Stocks, Xtreme Stock Cars, Road Warriors/Mini Vans and the Super Sportsman Tour. There will also be a special Awards Presentation for the Outback Track Spring Shootout Series. Central PA 7/23
CRASH PAD)A rigid seat is important to hold you in place in a crash but that good quality can Break your Back in a frame bottom impact. Having the Right Stuff in the seat bottom slows your downward motion to Reduce your Risk of Spinal Injury, Compression Fractures, Broken Back and Broken Neck. The CRASH PAD is a simple seat insert with the material that tested best for the US Military to reduce these same Spinal Compression Forces. It makes the seat more comfy too, especially if you already have a bad back. Don't find out by Accident !! Order Online or find a Dealer at www.802solutions.com.7/23
Driver Websites)Driver Websites has created a new website for the New Mexico Motor Racing Association. The custom series package website - http://www.NMMRA.com - showcases the latest news as well as an updated schedule and results. Rules, driver profiles and points as well as pictures and videos are also highlighted pages on the website. Additionally, the New Mexico Motor Racing Association, will use the all-new MyRacePass Pit Board, which can notify drivers who sign up with the latest news and updates via text messages. More information about the service is available below in the "Tracks" section. 7/23
Driver Websites)Driver Websites has revamped a professional business website for Eagle Motorsports Inc. The website - http://www.EagleMotorsports.com - has pages showcasing its products, media and information about the company. Eagle Motorsports Inc., which is located in Lincoln, Neb., has a goal to exceed the customer's expectations with emphasis on quality and safety. The technical support combined with an ongoing commitment to product safety sets EMI apart. Product research and development focused on current and future requirements will continue to position EMI at the forefront of the sprint car industry. Additionally, new alignments with Speedway Motors, Schnee Chassis, Stallard Chassis and Henchcraft Chassis forms a foundation for future success. Press Releases7/23
Andee Beierle)Andee Beierle has been forced to learn a tough lesson about patience this summer. Beierle hasn't been able to race her 410ci sprint car since early May while an engine was being repaired. Everything finally came together this week, which will allow Beierle to return to action this Sunday at Huset's Speedway in Brandon, S.D., during the FVP National Sprint League Speedweek finale. Press Releases7/23
3:00am
RESULTS
ASCS Lucas Oil)One year ago in open competition, Aaron Reutzel nearly won at the Gillette Thunder Speedway. In the Lucas Oil American Sprint Car Series National Tour's debut Wednesday night, the Clute, Texas shoe left seven on the lead lap on his way to National Tour win five for the year. Taking the lead after Jeremy McCune slipped off the top of turns three and four, Aaron was quick to find the back of the field, putting cars down by the fourth round. ASCS 7/23
NSL)Craig Dollansky won his first career feature with the FVP National Sprint League Wednesday night at the Iowa State Fair Speedway. The driver known as "The Crowd Pleaser" had a massive crowd to please. Ticket lines were backed up several blocks and required additional workers to accommodate the large throng of race fans. The win was worth a total of $4,000 for the Elk River, Minnesota driver. The night honored the late Danny Young, who lost his life twenty years ago. The Young family put up a $1,000 bonus for the night's winner. National Sprint League 7/23
Wednesday July 22nd 2015
"It's been such a cool situation, Going into this year I didn't know what I was going to do and from where I'm at now, I would never choose anything ever different. You just never know where you're at one day and the next you can be standing up here on the front stretch." Cody Darrah
11:20pm
PRESS
Oswego Speedway NY)Oswego Supermodified and NEMA Midget veteran Jeff Abold will contend this Saturday in the inaugural Tony Stewart Midget Classic at the Indianapolis Speedrome.Featuring Midget racing since 1941, the Indianapolis Speedrome has played host to some of the greatest open-wheel drivers in history including Mel Kenyon, Rich Vogler, Tom Bigelow, Bob Cicconi, Bryan Clauson, Kenny Irwin Jr., Larry Rice, and Stewart himself. Press Releases7/22
Kyle Bellm)Seven seems to be the number sticking to the driver of the PPG Automotive Finishes/Colorvision No. 14k Sprint Car, as Kyle Bellm posted a pair of seventh-place finishes in Lucas Oil ASCS National Tour points this past weekend in Montana. The leading Rookie of the Year contender, Bellm is also ranked seventh in series points going into this week's events at Wyoming's Gillette Thunder Speedway on Wednesday night and then Black Hills Speedway in Rapid City, SD, on Friday.Press Releases7/22
Aaron Reutzel)The weekend sweep, it was oh so close for Aaron Reutzel. The Clute, TX, racer fell just one position short of sweeping the Lucas Oil ASCS National Tour weekend of competition in Montana aboard the Shark-powered BC Fundz/Basic One Services No. 87 Triple X Sprint Car with a win at Great Falls' Electric City Speedway on Friday night and then a runner-up finish at Billings Motorsports Park on Saturday. Press Releases7/22
Chase Dietz)Central Pennsylvania rising star Chase Dietz took advantage of his recent three race weekend and scored a podium finish in two different sprint car divisions. Dietz, who shares his 410ci sprint car schedule with select 358ci sprint car programs at the Williams Grove Speedway, earned his podium finishes at Williams Grove Speedway and Susquehanna Speedway Park during the recent weekend; capturing a career-high third place finish during 410ci competition in the process. The York, Pennsylvania native hopes to utilize his consistency and continue his strong pursuit towards a career-first 410ci victory. Press Releases7/22
RMMRA)The RMMRA event at I-76 Speedway on July 18th was unfortunately cut short due to rain. The event was canceled but has been rescheduled for August 8th!!!! The RMMRA would like to thank Butch Speicher at I-76 Speedway for providing the RMMRA a make up and we look forward to returning in August. The next race for the RMMRA is this coming Friday, July 24th at El Paso County Raceway in Calhan, CO. 7/22
Inside Lane)This week's edition of "The Inside Lane" on ESPN 92.3 FM presented by Custom Metal Coating with Steve Inch and Todd Steward will air at 5 p.m. (EST) Thursday, July 23, featuring interviews with sprint car drivers Shane Stewart, Jordan Thomas, and Colby Womer. Press Releases7/22
Craig Dollansky)The always entertaining Twin Feature Night at Knoxville Raceway was up next for Craig Dollansky and the TKS Motorsports team this past weekend as they returned to the historic ½-mile in southern Iowa. After getting into a bit of a hole qualifying 21st fastest at 16.141 seconds, 'The Crowd Pleaser' charged in heat competition from inside row four to finish 4th and secure a spot in the features. In the first 20-lap A-Main, the Aggressive Hydraulics Maxim started deep in the pack in 19th. In a main event that went clean and green all twenty circuits, Dollansky made continual progress piloting the Vahlco Wheels backed entry to a top-ten finish in 10th. Press Releases7/22
USAC)Twenty-five years ago, the racing world lost legendary, 7-time USAC national champion Rich Vogler. Join us to celebrate the life and career of "Rapid Rich" this Thursday night, July 23rd at Lucas Oil Raceway in Brownsburg, Indiana for the "Rich Vogler Classic" featuring the USAC Silver Crown Series. USAC 7/22
Kevin Swindell)Kevin Swindell was part of a special tribute to Jason Leffler last weekend during the 32 nd annual Kings Royal. Swindell teamed up with Bernie Stuebgen and the Indy Race Parts as well as Tom Buch during the World of Outlaws Sprint Car Series doubleheader at Eldora Speedway, where the team donned the No. 13 and posted "Leffler" across the front of the top wing. Press Releases7/22
USCS)The United Sprint Car Series presented by K&N Filters (www.uscsracing.com) winged sprint cars invade Fayetteville Motor Speedway this SATURDAY night July 25th. The winged sprint car invasion is during the Speedway's "Wet and Wild" Night of Speed special event that promises plenty of high speed racing action. The event features the USCS winged sprint cars during their Round #5 of the USCS Southern Sprint Speedweek mini-series that includes five races over ten days in Tennessee, Georgia and North Carolina. The Atlanta, Georgia based United Sprint Car Series (USCS) is in its nineteenth season of competition. USCS 7/22
NSL)The FVP National Sprint League returns to the Huset's Speedway near Brandon, South Dakota this Sunday night, July 26! In the series first visit, Danny Lasoski made himself eligible for the Deberg Concrete $25,000 Triple Crown Challenge! With a Huset's win of his own, Terry McCarl could put himself in line for a bonus that requires series wins at Knoxville Raceway, Huset's Speedway and the Jackson Nationals finale on September 5 at the Jackson Speedway in Minnesota. National Sprint League 7/22
DIRTVision is LIVE with both nights of the Summer Nationals! DIRTVision returns to Williams Grove Speedway for the Summer Nationals, July 24th and 25th! Watch LIVE both nights for only $39.99! Hot laps start each night at approximately 7:00 PM ET. For a complete DIRTVision MAX broadcast schedule, visit www.dirtvision.com. By purchasing the coverage at Williams Grove Speedway you will have access to come back and watch the archive at DIRTVision.com. 7/22
1:40pm
RESULTS
PRESS
Column)Camisha Miller has a one-on-one with Tina Madsen in Dirt Divas7/22

St Croix Valley Raceway WI)The St. Croix Valley Raceway along with the Laursen family are proud to announce the return of an event that began back in 1970. In memory of both Russ Laursen and Brent Laursen of Cumberland, the event returns as part of the Bullring Blast on Friday night, September 4 at the ¼ mile dirt oval located near St. Croix Falls and Centuria. The new name for the race will be the Russ & Brent Laursen Classic. Press Releases7/22

ASCS Gulf South)The ASCS Gulf South series will compete this Friday July 24th and Saturday July 25th at Shady Oaks Speedway in Goliad, TX. This will be the only chance for South Texas fans to see top quality sprint car racing in 2015. "$6,000.00 Cash for clean sweep weekend" $2,000 to win on Friday night and $3,000 to win on Saturday night with a $1,000 bonus if you win both nights. Driver Purse for each night. Friday: 1st $2,000, 2nd $1,000, 3rd $700, 4th $600, 5th $500, 6th $400, 7th $300, 8th $275, 9th $265, 10th -$260, 11th $255, 12th $250, 13th $245, 14th $240, 15th $235, 16th $230, 17th $225, 18th $220, 19th $215, 20th $210. $50 for 2014 ASCS Gulf South Champion, $100.00 for non-qualifiers Saturday: 1st $3,000 2nd $1,500, 3rd $1,000, 4th $750, 5th $650, 6th $550, 7th $450, 8th $425, 9th $400, 10th -$375, 11th $355, 12th $350, 13th $345, 14th $340, 15th $335, 16th $330, 17th $325, 18th $320, 19th $315, 20th $310. $50.00 for 2014 ASCS Gulf South Champion, $100.00 for non-qualifiers More info contact: Keith Johnson ASCS Gulf South Director 337-457-4498 7/22

Dodge City Raceway Park KS)A big night of action is on tap at Dodge City Raceway Park with this Friday's Driver Appreciation & First Responder Night at the 3/8-mile clay oval in southwest Kansas. The United Rebel Sprint Series will mix it up with the Precise Racing Products DCRP Sprint Cars along with a full slate of championship chase action including IMCA Modifieds, IMCA Sport Modifieds, IMCA Stock Cars and IMCA Hobby Stocks. Press Releases7/22

Ohsweken Speedway ONT)Ohsweken Speedway's 20th season of racing continues this Friday, July 24 when Jibs Action Sports presents Autograph Night & Christmas in July. The event features the Corr/Pak Merchandising 360 Sprint Cars, Strickland's GMC Crate Sprint Cars, Affordable Towing & Recovery Thunder Stocks, HRW Automotive Mini Stocks, and Gale's Auto Aftermarket Bombers, plus the first of two scheduled Autograph Nights this season, and a visit from Santa Claus. Donate a toy to the Christmas in July toy drive to receive $5 off your admission fee! Press Releases7/22

Team Turner)The Team Turner Racing Sprint Car drivers all finished in the top 10 at Ohsweken Speedway last Friday. Now they're set to return to Ohsweken for races on Friday, Monday, and Tuesday! Press Releases7/22

IRA)The Bumper to Bumper IRA Outlaw Sprints are gonna be extremely busy the next 2 weeks as they head into a Oshkosh SpeedZone and Wilmot Raceway (Wilmot is co-sanctioned with the UNOH All-Stars) doubleheader this Fri & Sat July 24-25, and look forward to a tripleheader the following weekend with stops at the Langlade County Fairgrounds for the annual Fair race on the half-mile Friday July 31st, then down to Sheboygan County Fair Park's Plymouth Dirt Track on Saturday August 1st for the annual Frank Filskov / Brian Portschy Tribute, and then up to the Seymour Speedway near Green Bay for the weekend finale on sunday night August 2nd. Ben Schmidt holds a 1 point lead over Bill Rose in the title chase with Scotty Neitzel, Jeremy Schultz, and Scotty Thiel in hot pursuit.7/22

USAC)In one of the closest finishes in the history of the Honda USAC Western Midget Series, Michael Faccinto of Hanford, California emerged victorious at Petaluma Speedway. Racing past Ronnie Gardner in a late race surge to the checkered flag, Michael earned the BCRA co-sanctioned triumph. Shannon McQueen was third, Cory Elliott took fourth, and Nick Chivello stormed to fifth from fifteenth. USAC 7/22

Brandon Hanks)Brandon Hanks continued his recent success with a pair of top fives last weekend during an ASCS Red River Region doubleheader. "We had a really good, solid weekend," he said. "That's two or three weekends in a row we've been running up front. You can't run like that and not win eventually. If we keep being this consistent we'll end up in Victory Lane sooner than later." Press Releases7/22

Joey Saldana)Up next in the continuing month of money was the Don Martin Memorial Silver Cup at Lernerville Speedway, a uniquely formatted doubleheader in which the first 30 lap event was run in traditional World of Outlaws fashion and then the field was inverted for a final 30-lap event in which no points were at stake. No one in the history of the event has won both in the same night. Press Releases7/22

K2W Precision Inc) During the last two years we have added sister products lines to the world wide Keizer Wheel name. While doing this we have not lost a second of focus on our primary winning Keizer brand. With new features including improved wall thickness implemented by new spinning equipment to a new lower mass center with a better look. The entire wheel is at a new winning level! YET WE STILL ARE LIGHTER THEN ALL OUR COMPETITION!!!! Teams are still winning with our stuff like always and we wish to take this mid-season break to thank all the teams big and small for taking us along for the ride. So many to list!! Big names like Montieth, Dewease, Dietrich, Blaney, Gravel, Esh, to the Midwest like Dover, Bacon, PP Miller, Ballou, Ball, Ramey, Clauson and Stanbrough. Can't forget about a few western natives with Golobic, Baughman, Swanson and Bernal… just a few teams that take us along! We thank everyone for the efforts to keep us on top big and small!!!!!! http://www.k2wprecision.com/ http://keizerwheels.com/ 7/22

Chase Johnson)Chase Johnson got off to a rough start last Saturday at Placerville Speedway. Johnson kicked off the King of the West 410 Sprint Car Series event by drawing a high number during the pill draw, which sent him out late to qualify in the Shawn and Cyndi Thomas owned sprint car. Press Releases7/22

Interstate Cup)The COMP Cams Interstate Cup presented by Dixon Road U-Pull-It invaded the historic confines of Riverside International Speedway (West Memphis, Arkansas) for the first time in 2015 on Saturday night. Zach Pringle stayed red hot on the season with yet another win. Pringle outran Tim Crawley to score the victory, which was his second in a row and third overall with the miniseries. Brad Bowden, Howard Moore, and Jerod Roller rounded out the top five finishers.Press Releases7/22

KSE Racing Products)Shane Stewart and his Larson Marks Racing team utilized their KSE Racing Products as they won of the biggest races of the year on the World of Outlaw schedule. Taking to the Eldora Speedway over the weekend with 'The Greatest Show on Dirt', Stewart and his team used their KSE Racing Products to win the Knight Before the Kings Royal. Enduring torrential weather on Saturday night, Stewart used his KSE Racing Products to charge from his 14th starting spot to become King Shane as he scored his first Kings Royal win. Press Releases7/22

King of the West)Eighteen-year-old Dominic Scelzi leads three-time USAC Silver Crown champion Bud Kaeding by just seven-points at the top of the King of the West 410 Sprint Car Series standings heading into the second Peter Murphy Classic on Saturday at Thunderbowl Raceway. KoW, JH Wingless, Civil War 7/22

Lance Dewease)LD and the Dietz Motorsports team seem to be having better luck as of late. After making a few changes and building a brand new car, they came back fighting this past weekend and it surely paid off. Friday night, LD and the crew headed to Williams Grove Speedway for their World of Outlaws Tune-up and had a pretty consistent night. The C.C. Dietz Builders #14 went out 18th to time and ultimately ended time trials in the eighth spot which would set LD to start on the front row of the second heat. Press Releases7/22

Indy Race Parts would like to congratulate Parker Price Miller, Austin Prock, Evan Mosley, Brady Short, Robert Ballou and everyone else that supports Indy Race Parts. If you need any New or Used Sprint Car, Midget, or 600 parts we are your one stop shop with the best prices around. Call 317.244.9437 for more info or find us on Twitter, @indyraceparts.7/22

IRA)It's about pride and staking a claim on the winner's circle at Wilmot Raceway, the birthplace of the Bumper to Bumper IRA Outlaw Sprints. The best 410 outlaw sprint drivers in the upper-Midwest will represent the home team this Saturday evening, July 25th at the Wilmot Raceway. The driver placing his car in the winner's circle not only represented the pride of their series but will have earned a cool $5,000 as well! IRA 7/22

Toby Bellbowen)In what is arguably the biggest announcement in Toby Bellbowen's career thus far, the twenty-one- year-old will tackle some of the major races in California this August and September, with the Civil War Series, King of the West Series and the World of Outlaws. All up, Toby will be in action for seven nights with The Gold Cup in Chico and a number of key 360 cubic inch races, including the Johnny Key Classic at Watsonville, to name just a few. Press Releases7/22
Tuesday July 21st 2015
The best way to find out if you can trust somebody is to trust them. Ernest Hemingway
11:50pm
RESULTS
World of Outlaws)Silver Cup...Lernerville Speedway PA 7/21 Dale Blaney is the over all champion...Feature #1 #1B Dale Blaney #15 Donny Schatz #9 Daryn Pittman #1Z Lucas Wolfe #48 Danny Dietrich #2 Shane Stewart #1S Logan Schuchart #7S Jason Sides #29 Kerry Madsen #93 Sheldon Haudenschild #49 Brad Sweet #89 Cody Darrah #1 Sammy Swindell #51 Paul McMahan #10H Chad Kemenah #27 Greg Hodnett #7 David Gravel #2A A.J. Flick #71M Joey Saldana #49X Cole Duncan #22 Brandon Spithaler #10 Carl Bowser #1A Jacob Allen #41 Jason Johnson #45 Tim Shaffer #98H Dave Blaney #O8 Dan Kuriger Feature 2...#89 Cody Darrah #27 Greg Hodnett #71M Joey Saldana #7 David Gravel #49 Brad Sweet #10H Chad Kemenah #1S Logan Schuchart #1B Dale Blaney #29 Kerry Madsen #2A A.J. Flick #9 Daryn Pittman #15 Donny Schatz #7S Jason Sides #51 Paul McMahan #49X Cole Duncan #93 Sheldon Haudenschild #2 Shane Stewart #1Z Lucas Wolfe #1 Sammy Swindell #45 Tim Shaffer #10 Carl Bowser #1A Jacob Allen #O8 Dan Kuriger #41 Jason Johnson #48 Danny Dietrich #98H Dave Blaney #22 Brandon Spithaler 7/21

NSL)Hancock County Speedway IA...7/21...#17B Bill Balog #18 Ian Madsen #2 Danny Lasoski #17W Bryan Clauson #24 Terry McCarl #13 Mark Dobmeier #3 Tim Kaeding #2L Logan Forler #7 Kaley Gharst #21 Brian Brown #12 Lynton Jeffrey #55 Brooke Tatnell #81 Austin Johnson #7TAZ Tasker Phillips #09 Matt Juhl #5H Dakota Hendrickson #44 Chris Martin #17A Austin McCarl #0 Brandon Stevenson 7/21
PRESS
7:50am
RESULTS
NWWT)Jorgenson starting on the pole was never headed during the race. Jorgenson in his Jorgenson Manufacturing/Shareway Industries/D.G. Machine #2J J&J. Second was the 99 car of Lawrence Van Hoof in one of the Coos Bay Crate model cars. Tim Alberding Third in the Alberding Racing #52 Maxim, Forth was the 2014 NWWT Champion Brad Rhodes in Beaverton Automotive/Pro Towing/Rabourn Performance/Herz Precision Parts #50 Eagle, fifth Cooper Desbiens in the J.H. Desbiens Construction/Budget Lumber/BC Motorsports/Van Lare Streering Quickener #4D John Boy. Race Results 7/21

Dog Hollow Speedway PA)Jared Miley (Townsend Gas & Oil Super Late Models), Billy Dietrich (410 Sprints) and Nate Smith (Street Stocks) all celebrated in victory lane as part of the UFO sanctioned 5th Annual Connor Bobik Memorial at Dog Hollow Speedway Sunday. The race returned to its birthplace after two years at America'sMotorsports Park. Race Results 7/21
PRESS
World of Outlaws)The World of Outlaws Sprint Car Series returns to Pennsylvania this week to take on the Don Martin Memorial Silver Cup Twins at Lernerville Speedway and the Summer Nationals at Williams Grove Speedway. For 24-year-old Brent Marks, a Myerstown, Pennsylvania native, the opportunity to run a select schedule with the series has been a valuable learning experience for him and his No. 19M BAPS Auto Paint & Supplies team. DIRT/World of Outlaws 7/21

Selinsgrove Speedway PA)The seventh annual Jeff's Auto Body & Recycling Center Driver & Fan Appreciation Night that was washed out by heavy rain last Saturday has been rescheduled for this Saturday, July 25, along with the twice-rescheduled 14th annual A&A Auto Stores Pro Stock 20 at Selinsgrove Speedway. Race time is 7:30 p.m. Rain checks from July 18 will be honored for this Saturday's four division show also featuring the 360 sprint cars and super late models in 25-lap features paying $2,500 to win! The Pro Stock 20 will pay $1,000 to win and $100 to start. The roadrunners will round out the racing card with a $200-to-win 12-lap main event. Central PA 7/21

Brian Brown)Brian Brown and the Casey's General Stores/FVP #21 team are gearing up for a busy five-race week. They are hoping being awarded a win at the Knoxville Raceway last Saturday night is a sign that things are headed in the right direction for the "Month of Money" ahead. FVP National Sprint League "Fair Speedweek" kicks off Tuesday night at the Hancock Speedway near Britt, Iowa, before moving onto the Iowa State Fair Speedway in Des Moines on Wednesday, and the Jackson Speedway in Minnesota on Thursday. After competing again in weekly action at Knoxville on Saturday, the NSL finishes up the weekend at Huset's Speedway near Brandon, South Dakota on Sunday. Press Releases7/21

USAC)A $5,000 winner's share of the purse and a $10,000 cash bonus posted by Shepherd Insurance will make this Saturday night's Inaugural "Tony Stewart Midget Classic" at the Lincoln Tech Indianapolis Speedway a signature event as part of the activities surrounding this weekend's "Crown Royal Presents the Jeff Kyle 400 at the Brickyard" NASCAR race at the Indianapolis Motor Speedway. USAC 7/21

Kyle Hirst)Kyle Hirst continued to stay hot with the King of the West Series as the two-time and defending series champion picked up his third consecutive win the with the series on Saturday night at the Placerville Speedway. Press Releases7/21

Joe Hunt Wingless)After making an early trip to the work area, Terry Schank made a late race pass at the Petaluma Speedway to successfully charge from the back of the pack to score his second Wingless Series presented by Joe Hunt Magnetos win of the 2015 season. KoW, JH Wingless, Civil War 7/21

Drummondville Que/SLS Promotions)Autodrome Drummond has become a staple of the Canadian Swing for the World of Outlaws Sprint Car Series, with the series having visited the track each of the last five consecutive years. The best sprint car drivers in the world will return to the quarter-mile again this year for a full night of racing on Saturday, August 1. Leading the way will be six-time and defending series champion Donny Schatz, who won at the track for the first time in 2014. Press Releases7/21

Luke Oldfield) Livewire Queensland hard charger Luke Oldfield has inked a deal that sees him joining one of the most experienced Sprintcar teams in Australia for the 2015/2016 season. The 30 year old father of two from Highland Park QLD will saddle up in the iconic Titan Garages #36 Maxim for a typically substantial schedule across the Speedways on the East Coast. Press Releases7/21

ASCS Red River) The American Bank of Oklahoma ASCS Red River Region presented by Smiley's Racing Products makes their way to the Outlaw Motor Speedway this Friday, July 24 just south of Muskogee, Okla. and the Longdale Speedway in Longdale, Okla.
With the help of Young Tool Co. teams this weekend will have a little extra to race for with a $2,000 point fund posted with a top-four payout for the four best combined points for the two nights of racing. ASCS 7/21
Plymoth Speedway IN) The season at Plymouth Speedway is soon drawing to a close. With only four regular season race nights left, this Saturday night will be the last chance to see the 410 Non-Wing Sprints action within the season scope. The drivers of the MTS 410 Non-Wing Sprints have been around the Playground of Power once already this season with Dave Darland taking the checkered flag. The Car Company and Team VW Audi are proudly presenting the action on Saturday, July 25 where a new winner will be crowned. A regular lineup of racing will also be featured. Press Releases7/21
ASCS Gulf South) The Southern Trailer Works ASCS Gulf South Reglymon presented by Griffith Truck and Equipment will see a double header weekend at the Shady Oaks Speedway in Goliad, Texas with the Shady Oaks Classic set for Friday, July 24 and Saturday, July 25. The result of Mother Nature, the season's original date fell to rain, giving series director, Keith Johnson, and promoters the chance to create a new event for the Texas oval. ASCS 7/21
Port Royal Speedway PA) The amount and quantity of money and prizes up for grabs at this seasons Port Royal Speedway Living Legends Dream Race on August 8 has been announced and the list in sum total is one of if not the healthiest in the history of the event that began in 2007. The total 410 sprint car purse alone eclipses $55,000 this year with another $2,500 in contingency money up for grabs to go along with a host of free product prizes totaling a value in the thousands including Hoosier tires, Penske Shocks, engine dynos, shock dynos, steering arms, bumpers, racing fuel, setup blocks and gift certificates to DMI, Zemco, Hank's Performance Products, Wing's Unlimited, Goshorn's Racing Supplies and more. Central PA 7/21
Port Royal Speedway PA) Port Royal Speed way's Living Legends Dream Race coming up on Saturday August 8 is taking on a new tone this year as not only will it be something special for the sprint cars but for the super late models as well. This year's legends honorees are noted and veteran late model driver and owner Scott Haus and Ed Powell, respectively, and as such it will be a special night for both divisions at the track. Central PA 7/21
Port Royal Speedway PA) Announcement has been made of this year's honorees for the upcoming Living Legends Dream Race at Port Royal Speedway as the prestigious event will this year pay tribute to record-holding veteran Scott Haus and decades-long car owner Ed Powell. Set for August 8 at Port Royal Speedway, this year's Dream Race will include super late models for the first time ever. Central PA 7/21
Triple X Race Co) There's no better time of the year to pile up race wins than the month of money, and Team XXX drivers will be making some nice deposits in the bank after this past weekend. Stevie Smith led an all XXX chassis top four at Williams Grove on Friday night, where Kody Lehman also parked his XXX 358 in victory lane. Brady Bacon picked up an Indiana Sprint Week win on Thursday at Lincoln Park Speedway, and Scott Bradley won at the same track Saturday night in his XXX 1200. Press Releases7/21
OCRS) The summer season has reached its midpoint as has the sprint car season of the Ameri-Flex Hose & Accessories / Oil Capital Racing Series. This weekend will see the adrenalin junkies perform their magic on not one but two great racing programs. First up is the 1st Annual Summer Sprint Shootout at the Southern Oklahoma Speedway in Ardmore Oklahoma. Promoters John & Nicky Webb have assembled an all sprint car program featuring the Ameri-Flex / OCRS sprinters along with the Sprint Series of Texas 305 sprint cars and the non-winged E-Sprints that will run as a non-sanctioned class. OCRS 7/21
Ocean Speedway, CA) Watsonville's own Justin Sanders will lead the Ocean Sprints presented by Taco Bravo into the fifth qualifying race for the prestigious Johnny Key Classic this Friday night July 24 at Ocean Speedway. So far there have been four Key Qualifiers held going into Friday night. Drivers already earning lock-in spots have been Auburn's Andy Forsberg on May 23 in Marysville, Elk Grove's Greg Decaires on May 30 in Placerville, Chico's Jonathan Allard on June 20 in Petaluma and last Friday Shane Golobic at Ocean Speedway. Press Releases7/21
Patriots) This weekend, the Patriot Sprint Tour has races at Rolling Wheels and Woodhull; both events are 25 laps and pay $2,500-to-win, but that is about where the similarities end. Thursday night, July 23, the Patriot Sprint Tour rocks the Rolling Wheels Raceway Park, four years to the date since the last PST-sanctioned event at "The Fast Track". This will be the ninth official visit to the 5/8-mile oval over the 13-year history of the series and almost every one of the prior winners will be on hand for this special event as part of the Rush Hour TV broadcast. Press Releases7/21
ASCS Lucas Oil) With the road signs now facing east, the 25th Arnold Motors Supply Knoxville Nationals is within sight, but before black Iowa clay can be seen, the Lucas Oil American Sprint Car Series presented by the MAVTV Motorsports Network sets course for new ground as the National Tour debuts at the Gillette Thunder Speedway in Gillette, Wy. this coming Wednesday, July 22. A semi-banked, three-eighths mile oval located just east of Gillette, ASCS Regional competition with the former Rocky Mountain Region dotted the yearly lineup with the last ASCS sanctioned event held on August 29, 2009 with Ned Powers parking in Victory Lane. ASCS 7/21
Jersey Rush) The roar of engines, the rush of adrenaline and the thrill of action fill New Egypt Speedway on Tuesday, August 25 as NAPA Auto Parts and Pioneer Pole Buildings present JERSEY RUSH V -- a double header event that will see the fastest cars on dirt, the 410 Sprint Cars and the mighty Modifieds, in a Small-Block/Big-Block challenge, compete at New Jersey's D-shape half-mile clay oval. For the past four years, JERSEY RUSH has become one of the most anticipated events of the racing season both on and off the track.Central PA 7/21
Justyn Cox) Heading to the Marysville Raceway for a 360ci start on Saturday night, Justyn Cox out dueled Justin Sanders to pick up his first win of the season at the track, and his third overall in 2015. "It was a tough track, and you really had to be on your game with how rough it was," Cox said. "I haven't been very good on the heavy and rough stuff this year, so it was nice to get a win on a tricky surface." Press Releases7/21
BOSS) After a highly successful inaugural running of the "Mega in the Mountains" Mega 100, the Hometown Racing Association will welcome back the best fans in motorsports for another thrilling night of 'Bullring' action. Saturday Night, July 25th will see the rescheduled visit of the Mo Vaughn Transport/ Buckeye Outlaw Sprint Series (BOSS) and the rescheduled Kids Bike Giveaway. The Mo Vaughn Transport / Buckeye Outlaw Sprint Series (BOSS) is set for its first ever trip into the Ohio Valley region during the July 24-25th weekend. Press Releases7/21
Mitch Brown) continues to deliver strong runs at Ohsweken Speedway in 2015 as he closes in on points leader Todd Hoddick of Cheektowaga, NY in the Corr/Pak Sprint Car Division standings. Brown entered Friday's event trailing Hoddick by 12 points in the 360 Spring Car division but chopped 6 points off that lead with a solid second-place finish in the 20 -lap chase to the A-Main checkered flag. Press Releases7/21
Jonathan Allard) Though he didn't lead many laps on Friday night, Jonathan Allard led the one that counted the most as he picked up his fourth consecutive feature event win at the Silver Dollar Speedway before a roller coaster night at the Placerville Speedway on Saturday night. "I really have to give credit to Chase Maidic," Allard said following his win on Friday night. "He drove a heck of a race, but I think all the laps I have ran at the Silver Dollar Speedway helped me grab the win." Press Releases7/21
Rahmer Promotions) Heads will turn when the legendary machine steered by Broken Arrow, Oklahoma's Stevie Smith rolls out of the race hauler this coming Friday Night during Williams Grove Speedway's World of Outlaws Summer Nationals. The Fred Rahmer-owned ride will adorn a retro-styled "Black Bandit" No. 19 paint scheme in the events leading up to Wednesday, August 26 (raindate: August 27) and the Apple Chevrolet "Legends of Central Pennsylvania" event at the Lincoln Speedway. Central PA 7/21
Andy Gregg) Making a rare start with the King of the West Series on Saturday night at the Placerville Speedway, Andy Gregg turned in a strong performance in front of his hometown crowd as he finished in the sixth spot. "We were all really pleased with how the night went," Gregg said. "We haven't really raced with 410ci engine all year and we were pretty competitive all night long." Press Releases7/21
Jason Statler) Unfortunately for Jason Statler his string of bad luck followed him to the Placerville Speedway on Saturday night. Having a good night going, Statler would experience drivetrain issues prior to the race going green, and he would be credited with a 22nd place finish. Press Releases7/21
Shawn Wright) After spending the first part of July competing in 360ci action at the Placerville Speedway, Shawn Wright and his team bolted their 410ci power-plant into the Wright Motorsports No. 99 and took on the KWS Series in Placerville, CA on Saturday night as Wright picked up a 13th place finish. Press Releases7/21
Travis Rilat) scored a runner-up result last weekend with the ASCS Gulf South Region. Unfortunately, bad luck hindered a shot at a victory on Friday and a top five on Saturday during the 14th annual Summer Nationals doubleheader. Press Releases7/21
Sammy Swindell) enjoyed a successful debut with CJB Motorsports last weekend during the 32 nd annual Kings Royal at Eldora Speedway.
Swindell recorded a pair of top-five finishes during the World of Outlaws Sprint Car Series doubleheader, including a charge from 16th to fourth during Saturday's $50,000-to-win finale. Press Releases7/21
Jason Sides) had a solid outing last weekend during the 32nd annual Kings Royal at Eldora Speedway.
Sides opened the World of Outlaws Sprint Car Series doubleheader on Friday by qualifying 10th quickest out of more than 50 competitors. He then advanced from fourth to third place during a heat race to lock himself into the 20th starting position for the Knight Before the Kings Royal main event. Press Releases7/21
Danny Lasoski) Big Game Motorsports extended its podium streak to 10 consecutive races following a pair of top-three finishes by Danny Lasoski last Saturday at Knoxville Raceway. With the results on Twin Features Night the Muddy backed team now leads the championship standings by 302 points with four points races remaining at the famed half-mile oval. Press Releases7/21
Parker Price-Miller) closed out a very long weekend of racing by picking up a win on Sunday night at the Angell Park Speedway in Sun Prairie, WI with the IRA Sprints."We have had a couple of tough weekends of racing, so it was great to get back in victory lane, especially with my new crew chief," Parker Price-Miller said. Press Releases7/21
Matt Peterson) returned to the seat of his Peterson Racing No. p37 machine on Saturday night after week off and picked up a third place finish on a very rough and tumble racing surface at the Marysville Raceway. "It was a tricky surface, but Brian Cannon and my guys really worked hard to give me a strong racecar all night," Matt Peterson said. Press Releases7/21
Harli White) Spending her weekend taking on the ASCS Red River Region at the Creek County Speedway and Lawton Speedway, Harli White would rebound from a Friday night flip to finish fifth at the Lawton Speedway on Saturday night. "We had really good speed during both nights, but fortunately we got taken out on Friday night," White said. "My team worked really hard and on Saturday we were fast again, and ended up with a good finish." Press Releases7/21

Mark Burch Motorsports) earned its first victory of the season last week during the JSTS Speedweek. Danny Lasoski piloted the team to the win on Wednesday at Sioux Speedway in Sioux Center, Iowa, to kick off three straight nights of racing. Press Releases7/21

NSL) If you are a fan of sprint cars or just a fan of good old racing at the fair, then Thursday night Jackson, Minnesota will be the place to be! The FVP National Sprint League will headline the night's event during the Jackson County Fair. The series makes its second appearance of the year at Jackson Speedway's newly reconfigured half-mile oval in an event thanks to race partner, Abdo, Eick and Meyers! 360 sprint cars will also be on the card making for a special all sprint car show! National Sprint League 7/21
Carson Macedo) Taking the King of the West Series point lead into the Bullring Nationals at the Placerville Speedway on Saturday night, Carson Macedo saw a great night take a turn for the worst during the 30-lap feature event. "We had an awesome night going, and then the feature event came around, and anything that could go wrong, did," Macedo explained.Press Releases7/21
DJ Netto) Over the last few years, DJ Netto has seemed to have a love-hate relationship with the Placerville Speedway as luck and results have never have gone his way. Saturday was more of the same for the Hanford, CA driver as he would finish in the 11th spot with the King of the West Series. Press Releases7/21
Dakota Hendrickson) Week by week, Dakota Hendrickson and his Van Dyke Motorsports team continue to gain traction, and last week the team put together three strong night's of racing as Hendrickson picked up three Top-10 finishes. "Week after week we continue to get stronger as a team, and I am excited to see what the rest of the season has in store for us," Hendrickson noted.Press Releases7/21
Dominic Scelzi) is back on top of the King of the West 410 Sprint Car Series championship standings following a fourth-place finish last Saturday at Placerville Speedway. Press Releases7/21
Austin Wheatley) will return to his sprint car for the first time in more than three months this weekend at Skagit Speedway. Wheatley is set to compete this Friday and Saturday during the 26th annual Bob's Burgers & Brew Summer Nationals at the high-banked track. Press Releases7/21

Tim Kaeding) Last weekend was a roller coaster weekend for the Lunstra Motorsports team. After celebrating what they thought was their first win at the Knoxville Raceway with Tim Kaeding on Saturday night, the team would be disqualified for an illegal muffler, before finishing second at the Huset's Speedway on Sunday night with Clint Garner at the helm of the No. 3 car. Press Releases7/21

Chase Johnson) got off to a rough start last Saturday at Placerville Speedway. Johnson kicked off the King of the West 410 Sprint Car Series event by drawing a high number during the pill draw, which sent him out late to qualify in the Shawn and Cyndi Thomas owned sprint car. Press Releases7/21

Johnny Herrera) has hit his stride as the summer is heating up across the country. Herrera has recorded five straight top-four finishes, including two last weekend in Montana with the Lucas Oil ASCS National Tour. Press Releases7/21
Monday July 20th 2015
It's not a real adventure when you have to pay for it. Edmund Hillary
2:30am
RESULTS
Patriots)When Steve Poirier slipped over the banking while leading Saturday Night at Cornwall, it would not be hard to believe that he would work quick to get back up front. On Sunday Night, he used one of his best tracks to command from start to finish. Race Results 7/20
Column)BillW has notes from Sun Prarie WI IRA sprints and Badger midgets in BillW's Knoxville News7/20
IRA)The past two weeks the Bumper to Bumper IRA Outlaw Sprints has showcased some of the hottest drivers in the country. Last week Rico Abreu topped the action at the Dodge County Fairgrounds, and tonight 16-year-old sprint sensation Parker Price Miller captured top honors in the 2nd Annual Norm Nelson classic at Angell Park Speedway. IRA7/20
Badger)Sun Prairie's Brandon Waelti scored a popular hometown victory winning the "2nd annual Norm Nelson Classic" 20-lap Zimbrick Chevrolet of Sun Prairie/Mid-State Equipment Badger Midget Series feature, Sunday Night at Angell Park Speedway. Waelti took the lead on the third circuit, after Mark Heinert and Jeff Zelinski each led one lap. Series points leader Billy Balog moved into second place one lap later. Race Results 7/20
Double X Speedway MO)In the winged sprint cars, Jonathan Cornell continued his mastery of the quarter mile by claiming the feature victory. The high groove was definitely to Cornell's liking as he rode the cushion to the win over a hard charging Cody Baker. Baker battled much of the race with Tyler Blank Evan Martin and Ricky Stangl. At the checker following Cornell and Baker were Blank in third, Martin in fourth and Stangl completing the top five.Race Results 7/20
Susquehanna Speedway Park PA)Danny Dietrich of Gettysburg has gone three-for-three this season by taking the 410 Sprint Car victory in the Sunday Night Sprint Car Special present by Shetron Auction Services and Newville Construction at the Susquehanna Speedway Park. Mark Smith from Sunbury collected the URC 360/358 Sprint Car 25-lap Challenge Race. Central PA7/20
UMSS)Confidence in yourself, your car and your team are huge factors for any racer. On Saturday night July 18 young Jamey Ogston from Duluth got a huge confidence boost when he won his first-ever sprint car feature race at the North Central Speedway in Brainerd during the makeup program for the Upper Midwest Sprint Car Series event originally scheduled for back in May.Race Results 7/20
Husets Speedway SD)1 1 2L Logan Forler 2 2 3 Tim Kaeding 3 4 09 Matt Juhl 4 8 14 Jody Rosenboom 5 3 82 Dusty Zomer 6 5 17B Ryan Bickett 7 6 25 Dylan Peterson 8 10 51M Doug Martens 9 9 15 Joe Riedel 10 14 4X Eric Schulz 11 7 12T Troy Schreurs 12 16 11J Jordan Nordstrom 13 13 17A Austin McCarl 14 17 1 Justin Glaser 15 11 101 Chuck Mcgillivray 16 12 13JM Jordan Martens 17 15 51A Andy Anderson 18 18 47 Brant O'banion 7/20
Column)Danny Burton has Haubstadt Indiana Sprint Week notes inHoosier Race Report 7/20
Ohsweken Speedway ONT)Glenn Styres went to victory lane at Ohsweken for a 4th consecutive time on Friday. Styres made a big move on the first lap to advance from 6th to 1st, then hold off Jim Huppunen and Mitch Brown for his 26th Ohsweken win. Race Results 7/20
The Speedway Motors/Champion Racing Oil Central PA Sprint Cars were at Williams Grove Speedway Friday night as a tune-up for the 2 day World of Outlaws event coming this weekend. Stevie Smith was back in victory lane for the 7th time and is well prepared for the outlaw visit. On Saturday Danny Dietrich won the Gohn Memorial race at Lincoln Speedway and made it two in a row with a win at Susquehanna Speedway Park on Sunday night. Greg Hodnett took his 10th win of the year at Port Royal Speedway Saturday night. Speedway Motors/Champion Racing Oil Central PA 7/20

Sunday July 19th 2015

"This is definitely the biggest win of my career. I actually told myself coming into the weekend that this is definitely the best shot I've ever had at winning a big race. I can't thank these race fans enough for sticking around. By god, this is a late night and I'm going to celebrate." Shane Stewart winning the Kings Royal
8:45pm
RESULTS
USAC)USAC DMA MIDGET RACE RESULTS: July 18, 2015 - Bradford, Vermont - Bear Ridge Speedway FEATURE: (25 laps) 1. Adam Pierson, 2. Scott Holcomb, 3. Ray Miller, 4. Derek Graham, 5. Jeff Champagne, 6. Kenny Schrader, 7. Josh Sunn, 8. Adam Whitney, 8. Kenney Johnson, 10. Mike Chafrfee, 11. Chris Donnelly, 12. Dean Christensen, 13. Jeff Horn, 14. Alex Rose, 15. Lauren Byrd, 16. Kevin Chaffee, 17. Barry Kittredge, 18. Rob Williams. NT ---------------------------- **Gallant flipped during the first heat. USAC 7/19
Silver Dollar Speedway CA)It's been a reoccurring theme at Silver Dollar Speedway. Chico's Jonathan Allard was two laps from not securing his 61st career main event win at his home track. However, Allard drove under sentimental favorite Chase Majdic in turn one and grabbed the lead. Allard led the final lap and a-half to secure not only the win but take over the Chuck Patterson championship point lead during the Friday night series. "I have to give credit to Chase," said Allard. "He drove a great race but I think all of my laps around this place are what got me the win. I saw a little bit of rubber developing in turn one and I took advantage of it." With the win, Allard now has a seven point lead over four time champion Sean Becker. Race Results 7/19
Lernerville Speedway PA)Holiday Races with Fireworks always light up the sky at Lernerville Speedway, but last night there were fireworks on the track as well. Jared Miley thwarted John Flinners charge to a second straight Precise Late Model feature win from 10th on the grid. Mat Williamson achieved that tenth to first charge to win his second Diehl Mods feature in as many weeks. For a second straight week, the capacity crowd loudly voiced their displeasure with a future Hall of Fame driver as Ed Lynch Jr. beat AJ Flick to the finish line by a nose, but some post-race contact between the two Peoples TWP Sprint stars brought the crowd to a frenzy. Another future Hall of Famer, Joe Kelley, reached the 50-win plateau with his third Pic-A-Part Sportsman feature win of the season. Race Results 7/19
VSS)Virginia Sprint Series Race #12 Friday July 17th 2015 IMCA RaceSaver Sprint Series Mid-Atlantic Div. Dixieland Speedway Elizabeth City, NC. Tony Harris First on Fast Friday Tony Harris has been struggling a little lately with handling in his sprinter but on the third Fast Friday feature of the season he got it all right for his first win of the year. Heats kicked off the warm summer night with Charlie Ware and Mike Leraas winning those events. Charlie Ware and Tony Harris paced the field to green with Harris out first and Ware taking up the charge. The fast short track suited Tony's style as he stayed on the cushion and was fast as the challengers lined up to fight for the lead. Tom Humphries was next to try Tony when he got by Charlie Ware but could only get on his bumper never around. Then it went wrong for Humphries as he got together with a spun car ending his night allowing Jerald Harris to next try to get the lead. Lap after lap the front pack was in a freight train changing spots but never enough to challenge Tony's top spot and as the checkered flag waved it was Tony Harris first. At the line it was Tony Harris, Jerald Harris, Daren Bolac, Troy Severin, Kevin Fletcher, French Grimes, Charlie Ware, Anthony Linkenhoker, Glenn Worrell, Eliah Omwake. Chris Ware, Carl Simmons, Cassandra Davis, Mike Leraas, Brian Lawson, Tom Humphries and JD Coats. The next race is at Natural Bridge Speedway in Virginia on Saturday night August 1st. Thank you for your support Jim Haines Virginia Sprint IMCA RaceSaver Sprint Series 7/19
Devils Bowl Speedway TX)RaceSaver Sprint Cars A-Main -- 1. Martin Edwards, Mesquite; 2. Dalton Stevens, Scurry; 3. Raven Culp, Mesquite; 4. Larry Long, Crandall; 5. Chip Graham, Lewisville; 6. Russell Shoulders, Forney; 7. Scott Reneau, Trinidad; 8. Blake Baccus, Crandall; 9. Robert Byrom, Fort Worth; 10. Bobby Graham, Lewisville. Heat 1 -- 1. Larry Long, Crandall; 2. Martin Edwards, Mesquite; 3. Russell Shoulders, Forney; 4. Robert Byrom, Fort Worth; 5. Scott Reneau, Trinidad. Heat 2 -- 1. Raven Culp, Mesquite; 2. Chip Graham, Lewisville; 3. Dalton Stevens, Scurry; 4. Blake Baccus, Crandall; 5. Bobby Graham, Lewisville.7/19
King of the West)Chico's Kyle Hirst has been red hot since re-joining the Roth Motorsports team in mid-May and put together another tremendous performance on Saturday at the Bullring Nationals, racing to his third consecutive and fourth overall King of the West 410 Sprint Car Series victory of the year. KoW, JH Wingless, Civil War 7/19
ASCS Red River)The American Bank of Oklahoma ASCS Red River Region presented by Smiley's Racing Products hit the red clay of the quarter-mile Lawton Speedway this past Saturday night with John Carney II parking the John James Motorsports No. 4j in Victory Lane. ASCS 7/19
ASCS Gulf South)After a ride on Friday night that sent the FK Midwest No. 17 over the wall at the Golden Triangle Raceway Park, Josh Baughman rebounded to Victory Lane on Saturday at the Battleground Speedway with the Southern Trailer Works ASCS Gulf South Region presented by Griffith Truck and Equipment. ASCS 7/19
SOD)23 cars were on hand Saturday to participate in the Mike Olrich Memorial at Crystal Motor Speedway when the rains moved in during heat race events. Crystal officials made a valiant effort to run the track in, however, Mother Nature prevailed and the remainder of the program was cancelled. The Engine Pro Sprints on Dirt presented by ARP will return to action next Friday at Hartford Speedway paired with the UNOH All Star Circuit of Champions, followed by double feature show at Butler Speedway on Saturday. The Mike Olrich Memorial will be run on September 5th at Crystal Motor Speedway.7/19
2:30pm
RESULTS
Photos)Lots of weekend photos are in SpeedShotz7/19
World of Outlaws)Neither rain nor Donny Schatz could keep Shane Stewart down on Saturday night as the Larson Marks Racing driver scored the biggest win of his career and was crowned 'King Shane' in a Kings Royal no one will soon forget. "This is an awesome, awesome weekend," Stewart said in victory lane. "I don't even know what to say, it's an unbelievable feeling." DIRT/World of Outlaws 7/19
Lincoln Speedway PA)Another big race, another big win for Danny Dietrich at Lincoln Speedway. Dietrich came from 12th starting spot, nursed an injured motor over the final 16 laps, and claimed the $5,040 top prize in the 28th Annual and final DARYL GOHN/GLENN GOHN, SR. MEMORIAL for 410 sprint cars in the Pigeon Hills Saturday night. The extra money was put up by friends, family members, and sponsors. Central PA 7/19
Manitowoc Speedway WI)PROFESSIONAL PLATING INC 360 SPRINT CARS Frankville's Anthony Knierim shot from the pole position to the lead and immediately began to stretch the field, as Doug Wondra (Oakfield) and John Krebsbach (Cascade) tried to chase him down. Brandon McMullen (Plymouth) forced his way into contention with a slick pass on Krebsbach and set his sights on Wondra as Knierim brought out a caution spinning out of the lead. Wondra assumed the lead on the restart, and fended off all challengers to race away to the win holding off McMullen and Hard Charger Kurt Davis (West Allis) who picked off 8 positions on his way to 3rd. Heat 1 - 1, Davis. 2, Adam Miller. 3, Yurmanovich. Heat 2 - 1, Haddy. 2, Pokorski. 3, Sippel. Feature - 1, Wondra. 2, McMullen. 3, Davis. 4, Wayne Modjeski (Oak Creek). 5, Justin Miller (Plymouth). 6, Krebsbach. 7, Paul Pokorski (West Bend). 8, Mitchell Yurmanovich (Cascade). 9, Adam Miller (Spencer IN). 10, Knierim. 11, Tim Haddy (Waupan). 12, Douglas Pietz (Milwaukee). 13, Josh Teunissen (Waldo). 14, Randy Sippel (Elkhart Lake). 15, Tony Wondra (Campbellsport)(DNS). 7/19
ARDC)For the third time this season, Tim Buckwalter drove to victory in an American Racing Drivers Club (ARDC) wingless midget event. Just as he did during the third race of the season, Buckwalter piloted Mike Heffner's #27 to the front of the field and ultimately, to the checkered flag, to capture his third win of the season and second for the team owned by Mike Heffner and wrenched by Sean Michael. Race Results 7/19
OCRS)After crashing Friday night at Humboldt, Shane Sellers was very thankful for the help he got on Saturday prior to that nights AmeriFlex Hose and Accessories Oil Capital Racing Series race at Salina Highbanks Speedway. Sellers flipped his sprinter on Friday forcing the need for repairs. Nigel Calvert and his crew offered their shop and equipment to Sellers and the day was spent thrashing on the car. OCRS 7/19
USCS)Marshall Skinner got out the broom and swept the opening weekend of the United Sprint Car Series filtercharged by K&N's Southern Speedweek after committing the equivalent of high-speed robbery at Dixie Speedway on Saturday night. USCS 7/19
USAC)HONDA USAC WESTERN MIDGET RACE RESULTS: July 18, 2015 - Petaluma, California - Petaluma Speedway (Co-santcioned by BCRA) FEATURE: (30 laps) 1. Michael Faccinto, 2. Ronnie Gardner, 3. Shannon McQueen, 4. Cory Elliott, 5. Nick Chivello, 6. Frankie Guerrini, 7. Sean Dodenhoff, 8. Randi Pankratz, 9. Terry Nichols, 10. Maria CoferUSAC 7/19
Oswego Speedway NY)In a torrid battle, on a hot summer night, it was Dave Danzer scoring his first Novelis Supermodified victory of 2015 at Oswego Speedway, claiming the 50-lap Summer Championship presented by C's Beverage Center and CNY CPR on Saturday night. Danzer started from the 10th position in his family owned No. 52 machine, wasting little time driving to the front, snagging the race lead from Dave Cliff on the race's ninth circuit as Cliff slid and tagged the Speedway's fourth turn wall in the No. 06. Race Results 7/19
Patriots)Two of the main-stays of Patriot Sprint Tour races at Brockville over the years have been Michael Parent and Rick Wilson, who duked it out for Patriot Sprint Tour glory down the stretch on Saturday Night, with Parent holding off the local legend. Race Results 7/19
PRESS
Central PA 358 Point Series presented by Capitol Renegade)This past weekend the Central PA 358 Point Series presented by Capitol Renegade saw three races completed at all three of the series race tracks. Friday night saw the series at both Trail Way Speedway and Williams Grove Speedway while Saturday night the series did battle in a double points race at Lincoln Speedway who hosted race number two in the Nouse Signs and Graphics Summer Series for the 358's. Central PA 7/19
Williams Grove Speedway PA)Champion Racing Oil has signed on to present this years 53rd annual National Open for sprint cars at Williams Grove Speedway, sanctioned by the World of Outlaws on October 1, 2 and 3. Champion is a recognized leader in racing and performance lubricants across the nation and around the world. This will be the first year in history that the prestigious Williams Grove National Open is a three-day event and Champion will be along for the wild ride around the big half-mile. Central PA 7/19
Port Royal Speedway PA)Port Royal Speedway will be dark for Summer Break on Saturday, July 25 before kicking off the month of August on Saturday, August 1 with Slivinski Law Offices Salute To The Military Night, when all past and present members of the military will receive free general admission. Central PA 7/19
5:00am
RESULTS
Port Royal Speedway PA)#27 Greg Hodnett #14 Lance Dewease #1 Lucas Wolfe #5 Dylan Cisney #8S Trenton Sheaffer #7W Logan Wagner #17B Steve Buckwalter #98 Mike Erdley #3 Dave Ely #55 Mike Wagner #3Z Brock Zearfoss #56 Nate Snyder #0 Rick Lafferty #38 Scott Wilson #30 Daryl Stimeling #36D Wayne Dadetto #44 Joey Hershey #2H Dave Hahn #51 Karl Baker #7 Ed Aiken #33 Curt Stroup #25B Tyler Bear Central PA 7/19
King of the West)Placerville CA....7/18..#83 Kyle Hirst #5V Colby Copeland #7c Andy Forsberg #41 Dominic Scelzi #0 Bud Kaeding #14R Andy Gregg #88 Tyler Walker #25 Bobby McMahan #12x Scott Parker 410 Sprints #69 Brent Kaeding #88N DJ Netto #57 Billy Butler #99 Shawn wright #3C Jonathan Allard #2r Richard Brace #13 Rowdy McClenon 410 Sprints #68 Chase Johnson #21x Carson Macedo #12 Jarrett Soares #22 Shane Golobic #29 Willie Croft #00 Jason Statler 7/19
Petaluma Speedway CA)BCRA midgets 7/18...#35f Michael Faccinto #68 Ronnie Gardner #7 Shannon McQueen #11e Cory Elliott #27 Nick Chivello #63 Frankie Guerrini #9d Sean Dodenhoff #8x Randi Pankratz #1p Terry Nichols #57 Maria Cofer #46 Rick Holbrook #71 Cody Swanson #62 Taylor Simas #3 Sparky Howard #27c Scott Kinney #9e Nick Foster #27b Tommy McCarthy #67 Britton Bock #31 Scott Pierovich #88 Brian Gard #35w Nate Wait 7/19
World of Outlaws)Kings Royal Eldora Speedway OH....#2 Shane Stewart #41 Jason Johnson #24 Rico Abreu #1 Sammy Swindell #9 Daryn Pittman #15 Donny Schatz #49 Brad Sweet #6M Jac Haudenschild #29 Kerry Madsen #51 Paul McMahan #19 Paige Polyak #W20 Greg Wilson #17W Bryan Clauson #7 David Gravel #19M Brent Marks #2M Dustin Daggett #71M Joey Saldana #67 Christopher Bell #35AU Jamie Veal #1B Dale Blaney #89 Cody Darrah #81 Lee Jacobs #45 Tim Shaffer #7H Jojo Helberg 7/19
Patriots)Brockville ONT....7/18...Michael Parent cruises to victory over Wilson and Howland. 7/19
ASCS Lucas Oil)Wild might be the proper description of the A-Feature at the Billings Motorsports Park with the Lucas Oil American Sprint Car Series presented by the MAVTV Motorsports Network as Johnny Herrera held off Aaron Reutzel in the closing laps for his second National Tour score of the 2015 season. ASCS 7/19
Marysville Raceway CA)360 Sprints 7/18...#31C Justyn Cox #18 Justin Sanders #P37 Matt Peterson #7K Kenny Allen #2B Jeremy Burt #21H Jeremy Hawes #38N Mark Tabor Jr. #88 Brad Bumgarner #49 Mike Monahan #6W Billy Wallace #9 Peter Paulson #10 Logan Seavey #56K Scott Hall #97 Cortney Dozier #3F William Fielding #28P Jeremy Phillips Jr. #81 Kevin Lovell #98M Mark Mitchelet #9L Cody Lamar #7N Dyllan Ogden7/19
ASCS Red River)Lawton Speedway OK 1st John Carney 2nd Chance Morton 3rd Alex Sewell 7/19
Eldora Speedway OH)NRA 7/18....#22H Randy Hannagan #16 Ryan Ruhl #67B Christopher Bell #20B Butch Schroeder #83 Kyle Sauder #11 Tim Allison #45 Tim Shaffer #17 Jared Horstman #22D Cole Duncan #2M Dustin Daggett #6S JR Stewart #28H Phil Gressman #18 Todd Heuerman #11N Dustin Stroup #79 Jordan Thomas #35 Ron Blair #31N Rod Henning #12R Nick Roberts #49 Shawn Dancer #6M Max Stambaugh 7/19
Riverside Int Speedway AR)360 sprints 7/18...1 3 8Z Zach Pringle 2 1 88 Tim Crawley 3 2 39 Brad Bowden 4 4 40 Howard Moore 5 15 5 Jerod Roller 6 14 3 A.g. Rains 7 10 42 Andy Mcelhannon 8 12 2 Bryce Vowan 9 9 12M Greg Merritt 10 13 22 Kevin Kilpatrick 11 17 21 Kevin Hinkle 12 5 2K Brandon Kilpatrick 13 6 99 Blake Jenkins 14 16 91A Ernie Ainsworth 15 11 12 Dalton Davis 16 8 88R Jan Howard 17 7 6 Tim Sites 7/19
Knoxville Raceway IA)There was plenty to talk about after a pair of thrilling feature finishes Saturday night at the Knoxville Raceway! It was Twin Features Night for the 410 sprint cars, and the action kept coming! In the first non-stop 20-lap feature, California's Tim Kaeding made a last lap pass to win. Unfortunately, a failed postrace technical inspection handed the win to Brian Brown. In the second, Dusty Zomer claimed his tenth career feature win at Knoxville with a late pass of his own! Billy Alley made it two for two, winning in his second appearance this year at Knoxville in the 360 class. It was his 13th career feature win in a 360. BillW's Knoxville News 7/19
USAC)AMSOIL USAC NATIONAL SPRINT CAR RACE RESULTS: July 18, 2015 - Haubstadt, Indiana - Tri-State Speedway - 28th "Indiana Sprint Week" FEATURE: (30 laps) 1. Brady Short, 2. Kevin Thomas Jr., 3. Chris Windom, 4. Robert Ballou, 5. Chase Stockon, 6. Josh Hodges, 7. Kyle Cummins, 8. Justin Grant, 9. Jon Stanbrough, 10. C.J. Leary USAC 7/19
JSTS)The final night of the 2015 Jackson Sprint Touring Series Speed Week concluded Saturday night, July 18, at the historic Jackson Speedway. The evening's racing program, sponsored by Tri County Implement, featured a total of 81 racers in the pits.Race Results 7/19
USAC)USAC HPD EASTERN MIDGET RACE RESULTS: July 18, 2015 - Asheboro, North Carolina - Caraway Speedway FEATURE: (35 laps) 1. Chris Lamb, 2. Matt Lundstrom, 3. Scott Hunter, 4. Calvin Carroll, 5. Andrew Layser, 6. Kyle Craker, 7. Jessica Bean, 8. Nikki Carroll, 9. Sam Hatfield, 10. George Kurtz, 11. Nic Davidson, 12. Eric Lewis. NT USAC 7/19
Mercer Raceway Park FL)It was a good night to be a points leader at Mercer Raceway Park. In four of the six classes, the points leader solidified his hold on his respective championship contest by capturing a feature event. So, it was Brandon Matus (4 Your Car Connection and World of Wheels 410 Sprint Cars)Race Results 7/19
East Bay Raceway Park FL)East Bay Sprints (20-lap feature) 1. 12 David Kelley 2. 28 Garrett Green 3. 55 Kerry Gilbert 4. 8 Gene Lasker 5. 23d Dylan Colding 6. 38 Tony Agin 7. 1* Tim George 8. 13 Lorenzo Capitano 7/19
Oswego Speedway NY)Oswego Speedway Oswego, NY Saturday, July 18th, 2015 Summer Championship presented by C's Beverage/CNY CPR BOX SCORE: Novelis Supermodifieds Novelis Supermodified Summer Championship (50-laps): 1. 52 - Dave Danzer, 2. 68 - Michael Barnes, 3. 47 - Bob Bond, 4. 22 - Pat Lavery, 5. 50 - Dave Gruel, 6. 11 - Aric Iosue, 7. 21 - Kody Graham, 8. 5 - Tim Devendorf, 9. 26 - Shaun Gosselin, 10. 7 - Otto Sitterly, 11. 55 - Keith Shhampine, 12. 9 - Stephen Gioia III, 13. 79 - Brian Sobus, 14. 91 - Ray Graham, 15. 56 - Hal LaTulip, 16. 83 - Lou LeVea Jr, 17. 96 - Lou LeVea Sr, 18. 02 - Brandon Bellinger, 19. 05 - Jeff Abold, 20. 00 - Joe Gosek, 21. 0 - Tim Snyder, 22. 06 - Dave Cliff, 23. 51 - Michael Muldoon, 24. 01 - Dan Connors Race Results 7/19
OCRS)Robert Sellers rode the extreme high-side of the race track to his fifth AmeriFlex Hose and Accessories Oil Capital Racing Series victory of the season Friday night at the Humboldt Speedway. But he had to get past leader Shayla Waddell, who was setting a fast pace from the low groove, and it was no easy task. OCRS 7/19
Ocean Sprints)Taking the lead at the waving of the green flag and never looking back Fremont's Shane Golobic put on a dominating performance Friday night, lapping up to the fourth place car en route to his third victory of the Ocean Sprints presented by Taco Bravo season. Race Results 7/19
PRESS
Selinsgrove Speedway PA)Rained out Saturday night. 7/19
Williams Grove Speedway PA)Rained out Saturday night. 7/19
USAC)Rains forced cancellation of Saturday night's USAC Southwest Sprint race at Arizona Speedway.7/19
USAC)Saturday night's USAC Western HPD Midget race at Ventura Raceway was rained out after 16 cars had drawn for heat race starting spots.7/19
USCS)This post is short but sweet…Yes, there's THURSDAY sprint car racing in the Carolina's NEXT THURSDAY, JULY 23rd.The United sprint Car Series Outlaw Thunder Tour presented by K&N Filters winged sprint cars invade East Lincoln Speedway in Stanley, NC. @7:30 pm $2000 to win and $300 to start the A-Main. USCS rules and info at www.uscsracing.com East Lincoln Speedway is located at 1873 Mariposa Road, Stanley, NC 28164 Also on Thursday's racing card ewill be the www.rockauto.com USCS 600 Sprint Car Series winged mini sprints plus Limited sportsman, Renegades, stock Fours and Front Wheek drive East Lincoln weekly classes.7/19
Saturday July 18th 2015
There is no such thing as paranoia. Your worst fears can come true at any moment. Hunter S. Thompson
1:00pm
RESULTS
3:30am
RESULTS
Photos)Lots of Friday winner photos plus Williams Grove Speedway and Bloomington Indiana Sprint Week action shots in SpeedShotz7/18
USCS)Marshall Skinner was a man on a mission Friday night at Boyd's Speedway. In the first appearance at the three-eighths mile clay oval since 2012 for the United Sprint Car Series Outlaw Thunder Tour filtercharged by K&N, Skinner, from Marion, Ark., started fifth and methodically worked his way through the lead pack, taking the lead from current USCS Southern Thunder points leader Eric Riggins Jr. on lap 14 of the 30-lap A-main and going on to win his second straight USCS main event. USCS 7/18
JSTS)The third night of the 2015 Jackson Speedway Touring Series Speedweek Series traveled east on Interstate 90 to the high-banked half mile at the Fairmont Raceway Friday, July 17. With sponsorship by the State Bank of Fairmont for the JSTS traveling series, the Property Solutions of America-Midwest Sprint Car Series 360 winged sprints also pulled into the facility at the Martin County Fairgrounds for the Richard White Memorial Sprint Car Races. Race Results 7/18
World of Outlaws)Shane Stewart dominated the Knight Before the Kings Royal, jumping to the lead early and then outpacing Sammy Swindell and Donny Schatz down the stretch. It was the fifth World of Outlaws Sprint Car Series victory of the season for Stewart. Schatz and Pittman finished on the podium in second and third. DIRT/World of Outlaws 7/18
ASCS Lucas Oil)Lucas Oil ASCS National Tour Electric City Speedway - Great Falls, Mont. Friday, July 17, 2015 A-Feature: 30 Laps A Feature 1 (30 Laps): 1. 87-Aaron Reutzel[4]; 2. 72-Phil Dietz[2]; 3. 98-Joe Ramaker[1]; 4. 45X-Johnny Herrera[6]; 5. 23-Seth Bergman[11]; 6. 77X-Wayne Johnson[5]; 7. 14K-Kyle Bellm[12]; 8. 52-Blake Hahn[7]; 9. 23N-J.J. Hickle[3]; 10. 0J-Jeremy McCune[14]; 11. 28-Joe Perry[18]; 12. 38B-Bryan Brown[8]; 13. 14-Kyle Van Ulden[21]; 14. 32-Tyler Gabel[16]; 15. (DNF) 92-Jordan Weaver[19]; 16. (DNF) 2JR-Kelly Miller[10]; 17. (DNF) 1-Bill Boyce[20]; 18. (DNF) 33-Kris Miller[15]; 19. (DNF) 95-Matt Covington[13]; 20. (DNF) 99-Skylar Gee[9]; 21. (DNF) 12-Josh Ostermiller[17]; DNS 37-Trever Kirkland Lap Leader(s): Phil Dietz 1-11; Aaron Reutzel 12-30 KSE Hard Charger: Kyle Van Ulden +8 FSR ASCS 7/18
ASCS Red River)Creek County Speedway OK 7/17 1st Alex Sewell 2nd Howard Moore 3rd Brandon Hanks 7/18
ASCS Gulf South)Beaumont TX 7/17...Scottie McDonald, Rilat, Bryant top 3.7/18
ARDC Midgets)Big Diamond Speedway PA 7/17...Tim Buckwalter in Heffner #27 wins 3rd of season and sweeps Big Diamond ARDC events in 2015! Kobylarz close 2nd, Arndt 3rd, Greth 4th, Wean 5th 7/18
SOD)Auburn MI 7/17....Kyle Pitts picks up his 1st Feature Win 7/18
MSA)Manitowoc County Speedway WI...360 sprints 7/17...1st Doug Wondra 2nd Brandon McMullen 3rd Kurt Davis 7/18
NRA)Eldora Speedway OH...7/17 1st Butch Schroeder 2nd Dustin Daggett 3rd Ryan Ruhl 7/18
Lernerville Speedway PA)7/17....1 2L Ed Lynch, Jr 2 2 A.J. Flick 3 33 Brent Matus 4 13 Brandon Matus 5 10 Carl Bowser 6 7 Eric Williams 7 23J Jack Sodeman, Jr 8 22 Brandon Spithaler 9 56 Ralph Spithaler, Jr 10 16 Jim Morris 11 C1 Clay Riney 12 23 Jimmy Light 13 77A Darren Mollenoyux 14 5 Sye Lynch 15 4w Eric L. Williams 16 27M Zach Morrow 17 4K Bill Kiley 18 76 Davey Jones 19 08 Dan Kuriger 7/18
Albany Saratoga Speedway NY)ESS 7/17....1 1z Stewart Friesen 2 45 Chuck Hebing 3 10 Paulie Colagiovanni 4 28fm Steve Poirier 5 87 Jason Barney 6 75 Tommy Wickham 7 36 Mike Stelter 8 1hd Cory Sparks 9 7c Dylan Swiernik 10 90 Matt Tanner 11 91 Scott Holcomb 12 17 Chris Donnelly 13 2 Dave Axton 14 7x Dan Douville 15 61 Parker Evans 16 69k Kory Gurney 17 3 Denny Peebles 18 33v Lacey Hanson 19 33 Shawn Donath 20 00 Danny Varin 21 20 Zach Wiegand 22 67 Pete Richardson 7/18
Bridgeport Speedway NJ)TSRS 305 sprints 7/17...1 11 Ryan Stillwagon 2 18 Tim Tanner, Jr 3 5z Zack Byrd 4 70 Eddie Wagner 5 28 Tommy Carberry 6 15 John Barnett 7 24 Mike Haggenbottom 8 47 Adam Carberry 9 14 Karl Fryer 10 9s Rick Steif 11 9 Joe Lord 12 15B Bryant Davis 13 12 Joe Kay 14 17c Keith Anderson 15 0 Harris Kohen 16 53 Jason Rochelle 17 54 Pat U'Selis 18 X Dan Mazy 19 10 Bob DeVault, Jr. 20 23 Samantha Leiberman 7/18
Ocean Speedway CA)360 sprints 7/17...1 22 Shane Golobic 2 73 Carson Macedo 3 17 Justin Sanders 4 72W Kurt Nelson 5 3T Nicholas Ringo 6 79 Heath Duinkerken 7 25Z Jason Chisum 8 88 Koen Shaw 9 9J Dustin Golobic 10 58 Jerry Bonnema 11 83 Austin Liggett 12 55 Danny Malfatti 13 29R Riley Matson 14 2 Brad Furr 15 10 Anthony Simone 16 23 Ken Fredenburg 17 8 Jermey Chisum 18 1R Ryan Robinson 19 83M Mike Stallings 7/18
Ohsweken Speedway ONT)360 Sprints 7/17....1 6 0 Glenn Styres 2 9 10 Mitch Brown 3 1 14H Jim Huppunen 4 3 49 Todd Hoddick 5 7 5 Keith Dempster 6 4 19 Cory Turner Caistor 7 5 81 Derek Jonathan 8 8 80 Chris Steele 9 10 11 Jamie Turner 10 2 91 Ryan Turner 11 12 94Z Stan Zanchin 12 13 43 Scott Sherk 13 11 6 Curtis Gartly 14 14 77 Dain Naida 15 15 38 Tyler Hendricks 16 16 5C Conor Mahoney 7/18
Iowa State Fair Speedway)305 sprints 7/17...1 2 10 Matt Moro 2 4 48 Tyler Thompson 3 8 100 Clint Benson 4 7 14J Michael Johnston 5 3 24 Kade Higday 6 9 55KC Bob Hildreth 7 1 51 Corey Kautz 8 5 19 Rob Weuve 9 6 53 Greg Black 10 10 12K Koddy Hildreth 7/18
Sprint Invaders)Chris Martin drove to his first career win with the Shottenkirk.com Sprint Invaders at Bloomfield Speedway in Bloomfield, Iowa Friday night. Though the Ankeny, Iowa driver claimed a victory at Antioch Speedway in California early in his career, it had been over two years since he tasted victory in the Chris Martin Racing #44. Race Results 7/18
Trail Way Speedway PA)Seth Kearchner was the star of the show in the 358 sprint car feature at Trail-Way Speedway Friday night. "This feels great!" exclaimed the Fairfield driver after scoring his first win of the year and second Trail-Way career spring car win, "We've had an okay season, but this does it!" Central PA 7/18
USAC)AMSOIL USAC NATIONAL SPRINT CAR RACE RESULTS: July 17, 2015 - Bloomington, Indiana - Bloomington Speedway - 28th "Indiana Sprint Week" FEATURE EVENT RAINED OUT (Postponed with an announcement regarding the feature status to be made at 2 pm Saturday) 7/18
Column)Danny Burton has Bloomington Indiana Sprint Week notes before the rain in Hoosier Race Report7/18
Column)Danny Burton has 2 columns from Indiana Sprint Week, Terre Haute & Lincoln Park in Hoosier Race Report7/18
Williams Grove Speedway PA)Stevie Smith said he is ready for the outlaws Friday night at Williams Grove Speedway after taking the checkers in the sprint car tune-up for next weeks two-day World of Outlaws Summer Nationals invasion. Well give it our best shot, said Smith after taking his third oval win of the season aboard his Miller Brothers Chevrolet No. 51. Central PA 7/18
PRESS
Cottage Grove Speedway OR)It's hard to believe that Colby Carter is in just his second year of Sprint Cars. Previous experience for the Cottage Grove pilot was a season in Kage Karts and that was several years prior to his 2014 debut. Since getting his first crack in the Huddle Automotive Repair/Royal Flush Environmental Services/Oregon West RV/Hedge Carter Gutter Service/Astro Titanium/Dave's Carpet & Vinyl Liquidators/Drummond Automotive Machine #71 XXX he has put together two wins in less than two years behind the wheel. Press Releases7/18
NWWT)When the Northwest Wingless Tour pay a visit to Coos Bay Speedway on Saturday July 18th Tim Alberding enters atop the point chart for the Northwest Wingless Tour. Alberding, from Salem, has had an amazing 2015 season by picking up his first career series win at Grays Harbor Raceway in Elma, Washington on May 16th. He would back up that victory on June 20th at Sunset Speedway Park. Press Releases7/18
NWWT)On Saturday July 18th the Northwest Wingless Tour will invade Coos Bay Speedway. One of the drivers that will be in the field is teenager Lindsay Barney from Eagle Creek. The rising junior at Estacada High School will make her second career Sprint Car start after racing with the Oregon Double Shot Series last weekend at Madras Speedway. Barney will pilot the Herz Precision Parts/Wolverine Chassis/Roy Montgomery Trucking/Voitech Motors/J.A.B. Motorsports #1 Eagle for car owner Tony Thomas. Press Releases7/18
River Cities Speedway ND)Rained out Friday night. 7/18
DIRTVision)Don't miss the World of Outlaw Sprint Car Series LIVE from Lernerville Speedway for the Don Martin Memorial Silver Cup Twins on Tuesday, July 21 st. The live DIRTVision package is only $21.95! The broadcast is scheduled to begin at approximately 6:30 PM ET with hot laps. For a complete DIRTVision MAX broadcast schedule, visit www.dirtvision.com. By purchasing the coverage at Lernerville Speedway you will have access to come back and watch that the archive at DIRTVision.com. 7/18
Friday July 17th 2015
Housework can't kill you, but why take a chance? Phyllis Diller
1:30pm
PRESS
4:00am
RESULTS
PRESS
Tony Stewart Racing)Tony Stewart Racing (TSR) announced today an Instagram focused social media campaign in conjunction with Knoxville Raceway. The promotion focuses on race fans showing their TSR pride by tagging both TSR and Knoxville Raceway in their Instagram photos featuring images of themselves and/or others in TSR brand merchandise. Fans that post and include the tags will be eligible to win a set of tickets to the 2015 Knoxville Nationals and a grand prize swag pack from TSR. Press Releases7/17
Thunder On The Hill)Thunder on the Hill will return to the Grandview Speedway on Tuesday night, July 28 with a doubleheader racing program that will include the 410 Sprints and 358 NASCAR Modifieds. Gates will open at 5 PM with racing action taking the green flag at 7:30 PM. This special event, sponsored by NAPA Auto Parts will offer one of richest payouts of the year as the 410 sprints, race for a $5,000 to win payday in the first annual Thunder Cup Championship, joined by the 358 MASCAR Modifieds in a full program of heat racing qualifying leading up to the $3,000 to win feature event. Central PA 7/17
Column)Richard Golardi has his column about MAV TV in Florida Open Wheel7/17
Adam Kekich)The Fourth of July weekend lead us to a double header at Mercer Raceway with the All Star Circuit of Champions. We started the night off with a solid qualifying lap just outside of the top 10. We had to line up 5th to start the heat and that's where we finished. After we worked to get the car dialed in and running better, we had to start 18th in the A Main. At the start of the race we got after it and started passing cars. The car was hooked up on a race track that is always tough to pass on. By lap 23 we worked our way up to 9th and were racing Ryan Smith for 8th. On lap 23 the left rear shock broke and we ended up finishing 11th. It was a bummer but we were on a mission and turned some heads. Press Releases7/17
Champion Racing Oil)Champion, a recognized leader in racing and performance lubricants, will be the title sponsor of the Williams Grove National Open sanctioned by the World of Outlaws Sprint Car Series on October 1-2-3 in Mechanicsburg, Pa. The Champion Racing Oil National Open is an event with more than 50 years of history that includes the biggest names in motorsports competing at half-mile Williams Grove Speedway, one of dirt racing's legendary venues. Central PA 7/17
Mercer Raceway Park PA)Mercer Raceway Park will present the Midseason Championships on Saturday, July 18. In addition, the event will be the annual Race for the Cure Night, presented by the American Cancer Society. All cancer survivors will be admitted free of charge. Press Releases7/17
Kyle Bellm)Kyle Bellm finished off his three weekend racing stint in the state of Washington on a high note with a top-five finish this past Saturday night at Grays Harbor Raceway Park. Now, he'll look for more top-five runs as Lucas Oil ASCS National Tour action resumes in Montana with events at Great Falls on Friday and then Billings on Saturday. Press Releases7/17
Aaron Reutzel)After a weekend of racing in California, it's back to business for Aaron Reutzel and the Shark-powered BC Fundz/Basic One Services No. 87 Triple X Sprint Car team with a pair of Lucas Oil ASCS National Tour events in Montana this weekend. Press Releases7/17
Indy Race Parts would like to congratulate Joey Saldana, Chase Stockon, Dallas Hewitt, Mitch Wissmiller, and everyone else that supports Indy Race Parts. If you need any New or Used Sprint Car, Midget, or 600 parts we are your one stop shop. Call 317.244.9437 for more info or find us on Twitter, @indyraceparts.7/17
OCRS)The list of lap sponsors for the Harold Leep Classic event is now revealed. The race will be at the Outlaw Motor Speedway on August 28, 2015. This Ameri-Flex / OCRS sprint car series event is set to pay $2,000 to win with $250 to start the 25-lap main event. The winner could take in $3,250 it they led all 25-laps. OCRS 7/17
NWWT)Saturday July 18th will be the only visit that the Northwest Wingless Tour will make in 2015 to Coos Bay Speedway. The coastal venue is expected to host a thrilling race like they have done so in the past few years. One driver that will be making their first start in Non-Wing 360 Sprint competition is Erin Lyons from Roseburg. Lyons is in her first year in Sprint Cars after having a successful Kage Kart career where she earned several championships. Press Releases7/17
NSCHOF)National Sprint Car Museum special events coordinator Mike Noftsger and board member Mike Husted are headed to the World of Outlaws-sanctioned Kings Royal championship this weekend at the Eldora Speedway in Rossburg, Ohio, for the annual museum-benefit auction. The duo, fresh off their trip to Skagit Speedway for the Jim Raper Memorial Dirt Cup and the auction there, will coordinate the live auction in Eldora's Fan Zone in the Multi-Purpose Building on Saturday, July 18, at 2:30 p.m. Press Releases7/17